Planning a trip to one of the most unique landscapes on the planet? Why not stay in an equally unique property? Here are some of the best Airbnb's Death Valley has to offer.
Okay, I'll admit Death Valley has a pretty notorious reputation. Rough, rugged, unforgiving, and desolate. And I don't mean any of those in a bad sense.
That reputation is precisely why I, like so many before, have fallen in love with Death Valley. So when you're plotting where to stay in Death Valley, amongst the extremes, I'd go out on a limb and say you can't go wrong with an Airbnb.
I don't know about you, but I'm ready to go. Death Valley waits for no one.
Best Airbnbs in Death Valley: At a Glance
Best Airbnbs in Death Valley
Sure, Death Valley has sweeping vistas, distinct mountain ranges, rock formations, and even ghost towns. But, it's the eclectic and inviting Airbnb options in and around the park that make for the most astounding stay
Designed to Death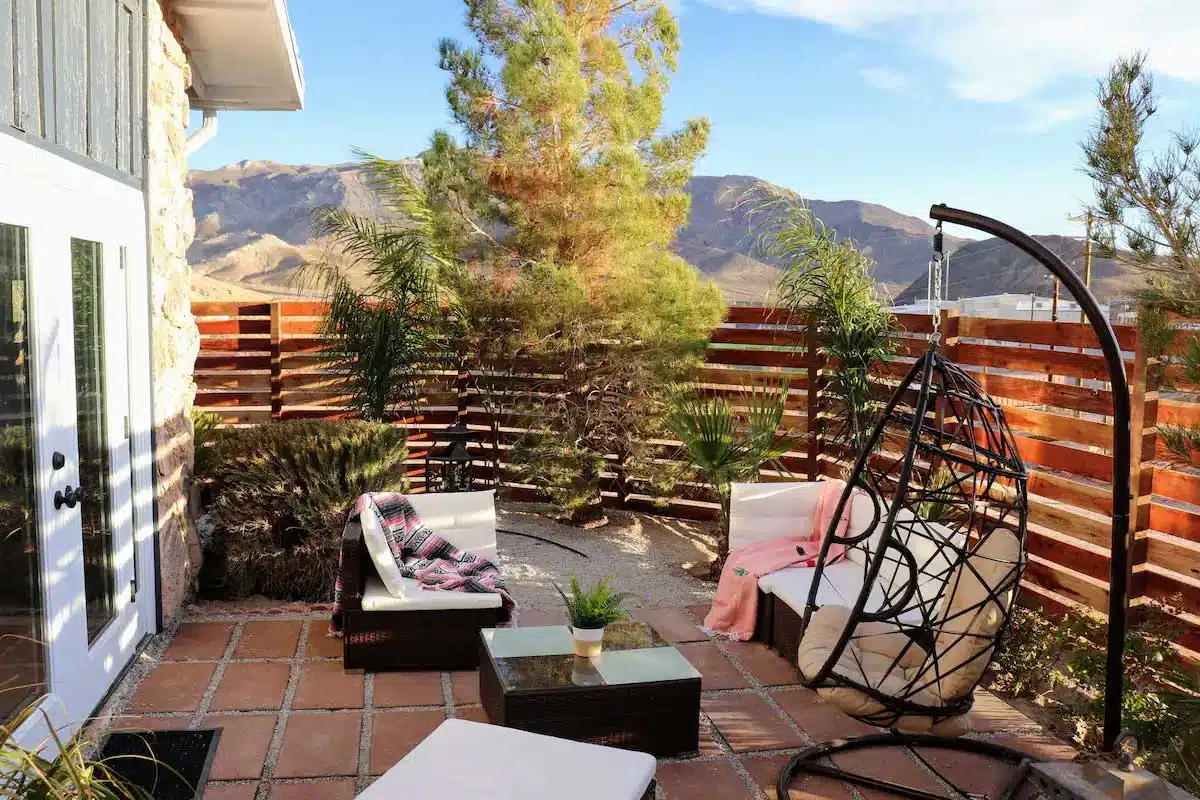 Sitting on a private hill, Designed to Death is one of the best Airbnbs in Death Valley National Park.
Don't believe me? Well, with interiors designed to harmonise with the surrounding park, it has every amenity to make your stay as comfortable as possible.
It features air-conditioning, an indoor fireplace, and room-darkening shades to keep the blazing sun at bay. The little things, such as locally sourced coffee beans and multiple bookstands filled with poetry collections, set it apart.
Location: Beatty
The scenic town of Beatty sits close to the northeast entrance of the park. Here you'll find Western-themed saloons, restaurants, a museum, and a casino.
Creamsicle Camper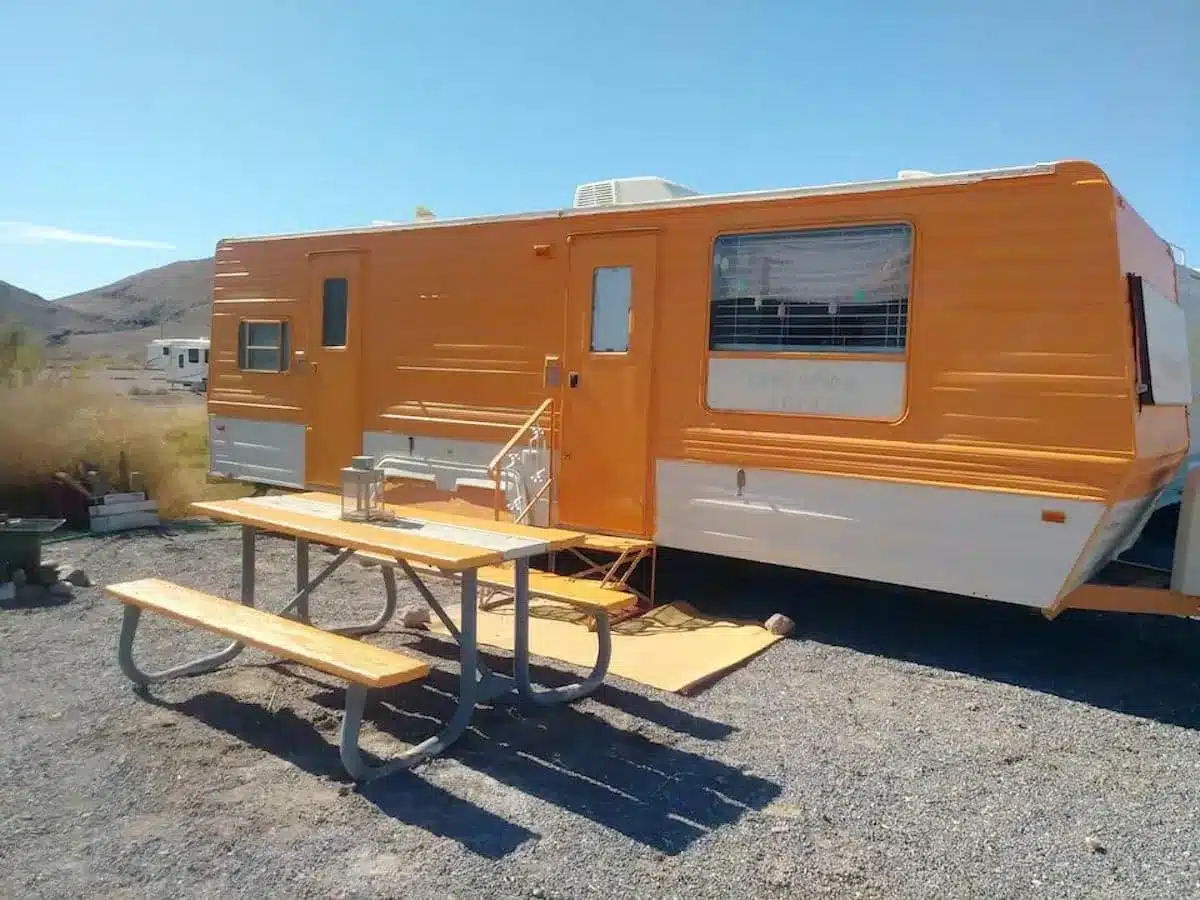 If you're looking for a cosy camper close to Tecopa Hot Springs and Death Valley, the Creamsicle Camper is an ideal option. It's a no-frills take on accommodation (but don't let that put you off) and includes wooden accents for that authentic western feeling.
The camper has a fully-equipped kitchen, heating, and air-conditioning. Although it can sleep three people, it's more suited for two. Its convenient location makes it stand out, with Tepoca's mineral springs right across the street.
Location: Tecopa
Tecopa is a tiny town with little going on, dating back to the California gold rush. But the highlight is the Death Valley Brewery.
Desert Gold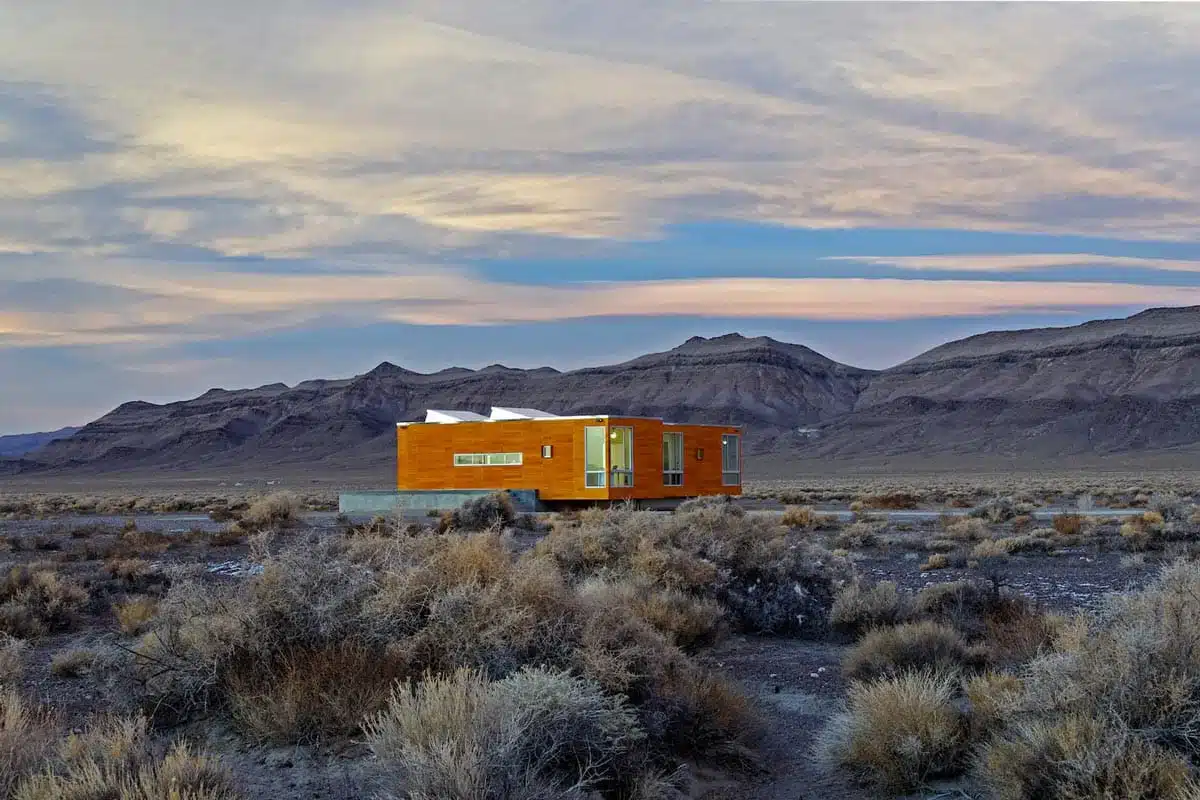 What many people come looking for in Death Valley is what makes Desert Gold such a fantastic place to stay. Offering a refined and modern oasis in the vast desert, you will find seclusion and serenity.
Wooden exteriors, award-winning interiors, and an ocean of sand and sagebrush highlight Desert Gold. Full-height windows and glass doors extend your living room from the inside space onto a deck that sits atop the desert floor.
Location: Beatty
Although the closest town is Beatty, when staying in Desert Gold, you're surrounded by 80 acres of unmarred desert. And Death Valley is just a few minutes away.
Sun Mark Home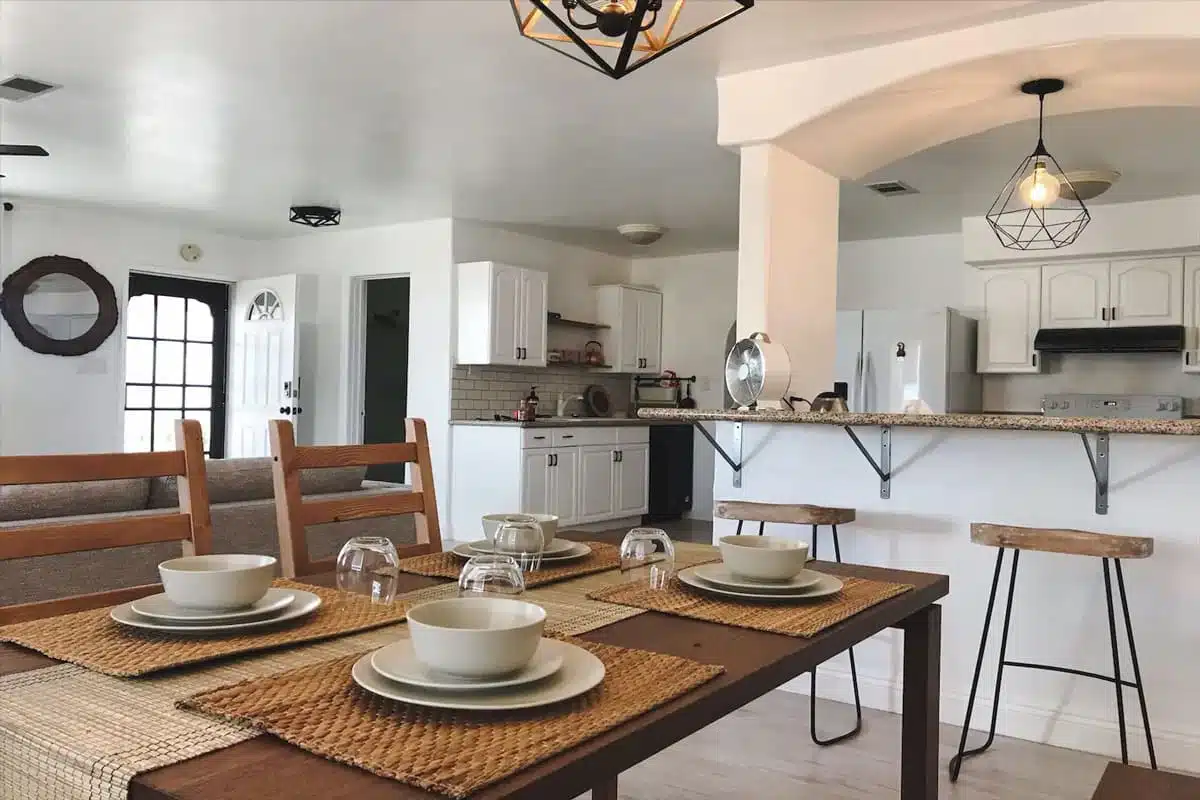 One of the best Airbnbs near Death Valley, the refined small-town Sun Mark Home is a fantastic choice if you're looking for convenience. Inside, the whitewashed interiors create a calm atmosphere while the amenities take care of the rest.
With enough room for up to 8 guests, its sprawling living area is a homely touch, while the outside patio and fire pit are perfect for starry nights.
Better yet, this property includes complimentary Wi-Fi, a fully-equipped kitchen, and a three-car carport.
Location: Pahrump
Ideally located in Pahrump, you'll be close to the Red Rock Canyon Conservation Area.
Beautiful Cultural Home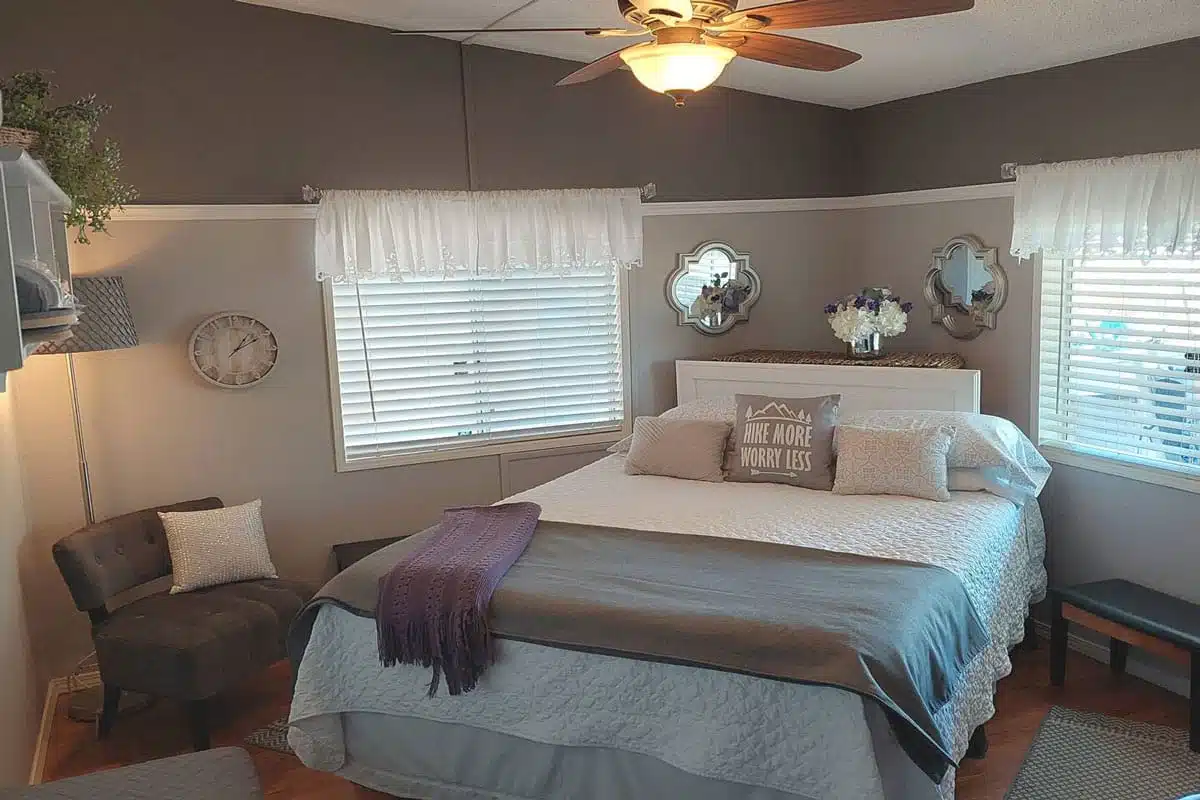 For couples who enjoy outdoor adventures and nights spent under the stars, this stunning cultural home is a surefire hit. As one of the best Airbnb's near Death Valley, you'll love this slice of heaven.
The interiors are beautifully decorated in a Native American motif, while bookshelves hold collections of Native American stories. The fully-equipped kitchen is well-stocked, while the outdoor patio includes rocking chairs suited for some stargazing.
Location: Pahrump
Closely located to many of the city's best features, when staying here, you're only a few minutes from the Pahrump Winery. And, trust me, it's well worth a visit.
Desert Escape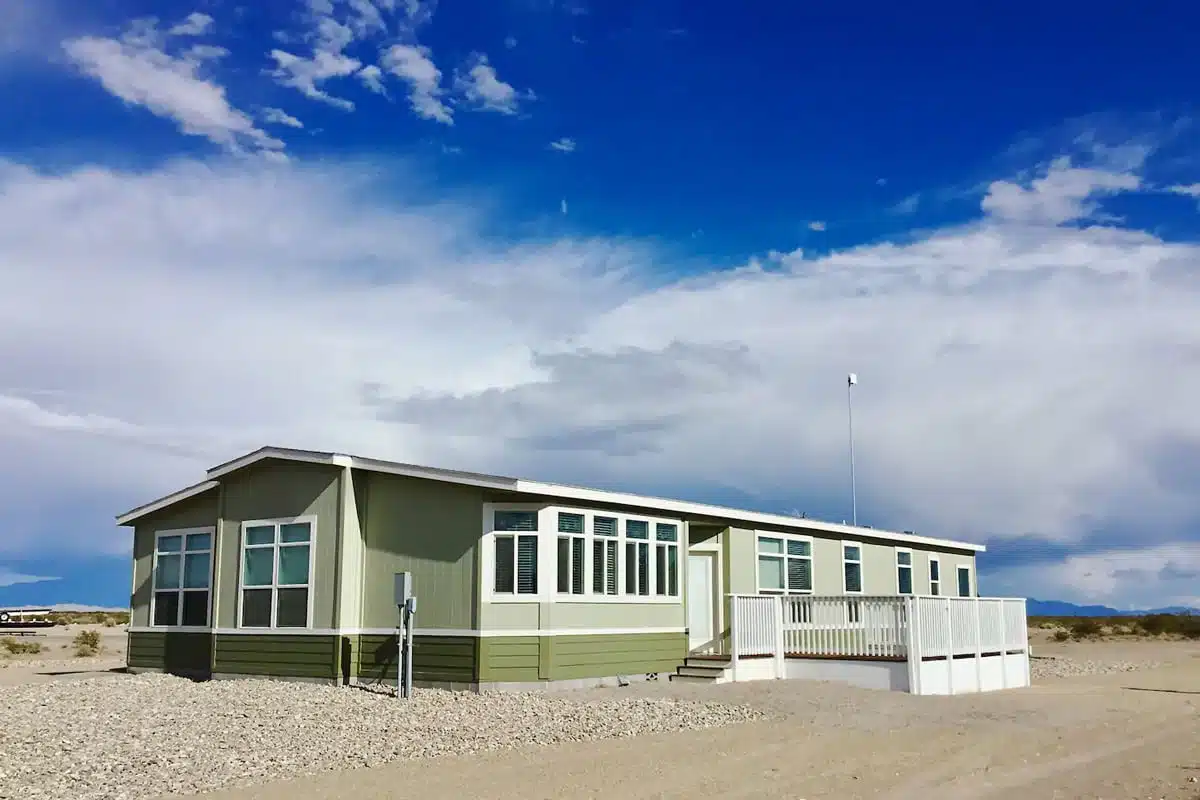 Although most cabins in Death Valley offer seclusion, few come close to the well-appointed Desert Escape near Amargosa Valley. The majestic Funeral Mountains nearby are pure eye candy if you're a sunset-chaser (which I certainly am).
Inside you'll find a modern design with rustic elements such as wooden panelling and finishings. It's well-equipped, and the outdoor fenced patio features hanging deck chairs and full BBQ facilities.
Location: Amargosa Valley
Situated in the middle of the Nevada desert, famous attractions of Amargosa Valley include the five-square-mile Big Dune OHVA.
The Grand Trailer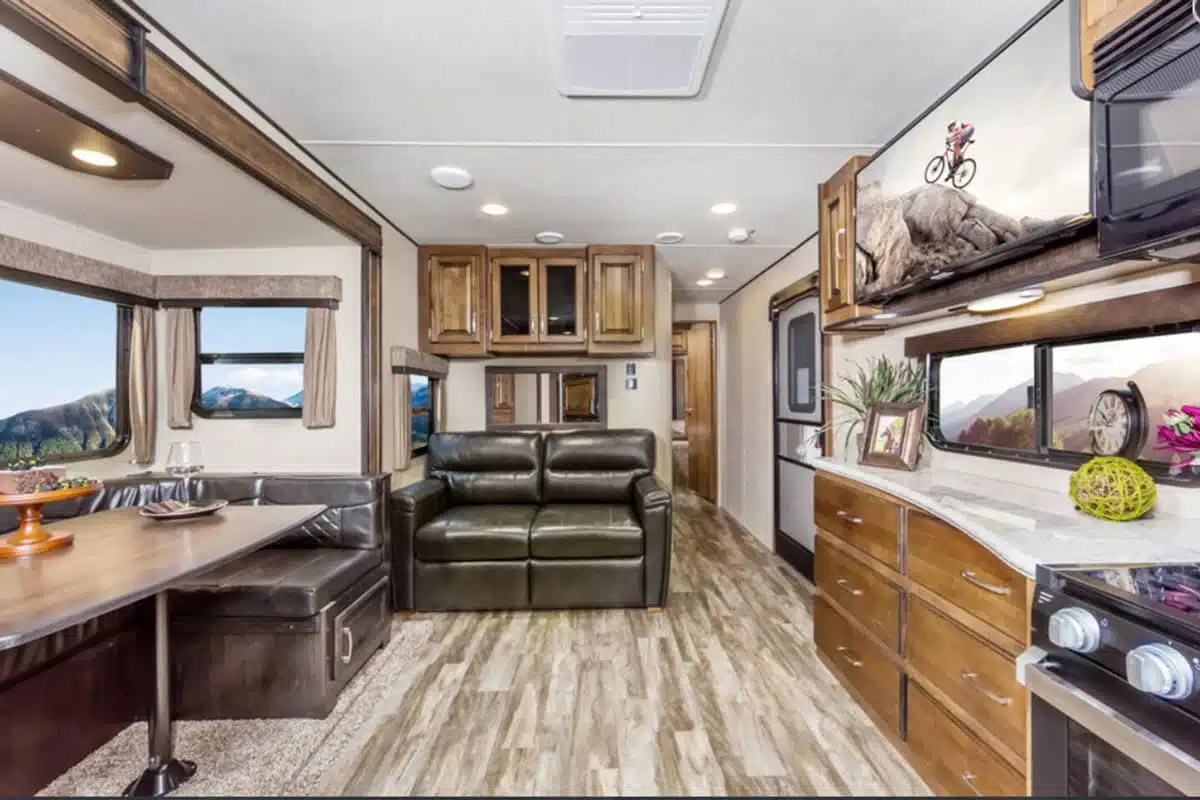 If you're looking for a high-end Airbnb near Death Valley National Park, the luxurious Grand Trailer RV in Tecopa is the perfect spot. It packs a punch with marble and wooden finishings inside and a spacious master suite.
It boasts an open floor living area and a breakfast nook perfect for sunrise dining. The outside features a stunning patio, BBQ area, pool, and hot tub.
And as a bonus, guests of the Grand Trailer gain a VIP pass to the nearby Delights Hot Springs. Which is a good reason as any to stay here, I think.
Location: Tecopa
Beyond its proximity to Delights Hot Springs Resort, here you'll also find numerous hiking trails.
Pahrump Guesthouse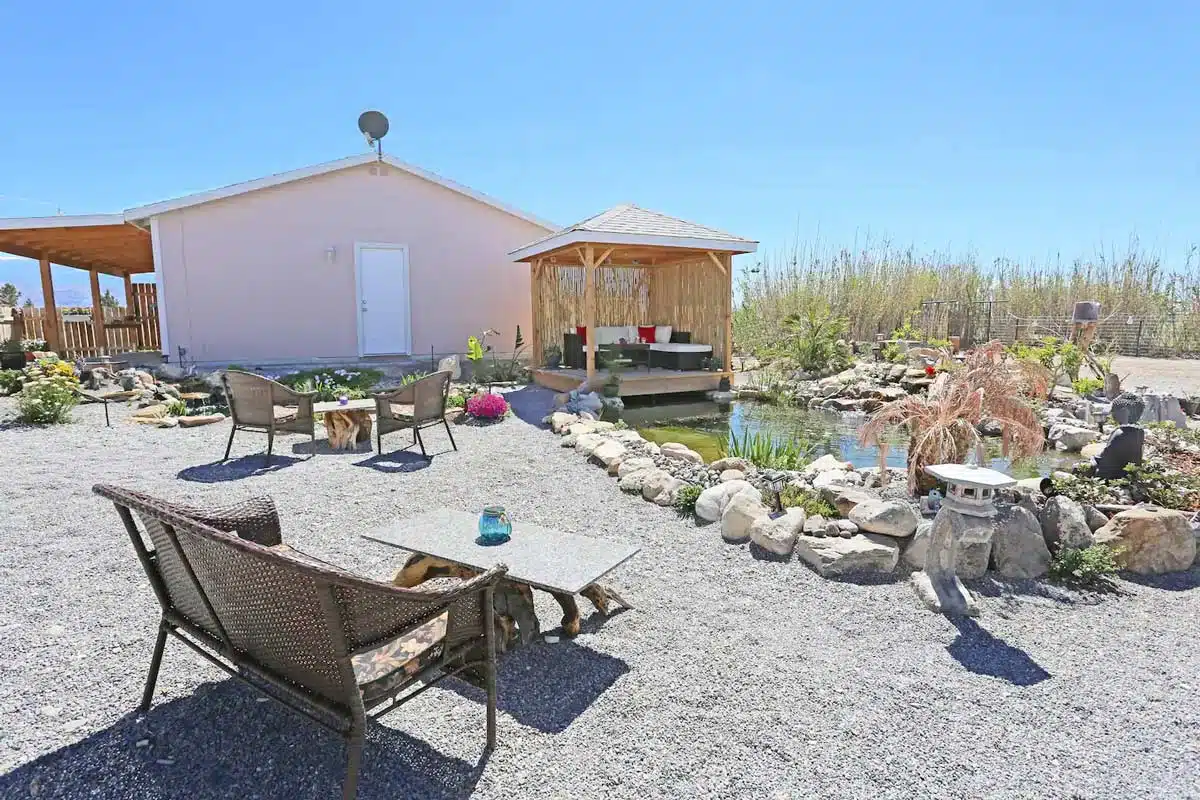 A perfect getaway spot if you're looking for a home-away-from-home, the Pahrump Guesthouse is one of the best Airbnbs near Death Valley. Offering complimentary Wi-Fi, central heating, and modern air-conditioning, luxuries come as standard.
Contemporary interiors in tones of grey highlight the spacious living area, while the private outdoor cabana is perfect for getting away from it all. A special touch is the numerous goldfish and koi ponds with waterfalls throughout the backyard.
Location: Pahrump
Highlights include the local Pahrump Winery and the Spring Mountain Motorsports Ranch for adrenaline-pumping fun.
Wild West #1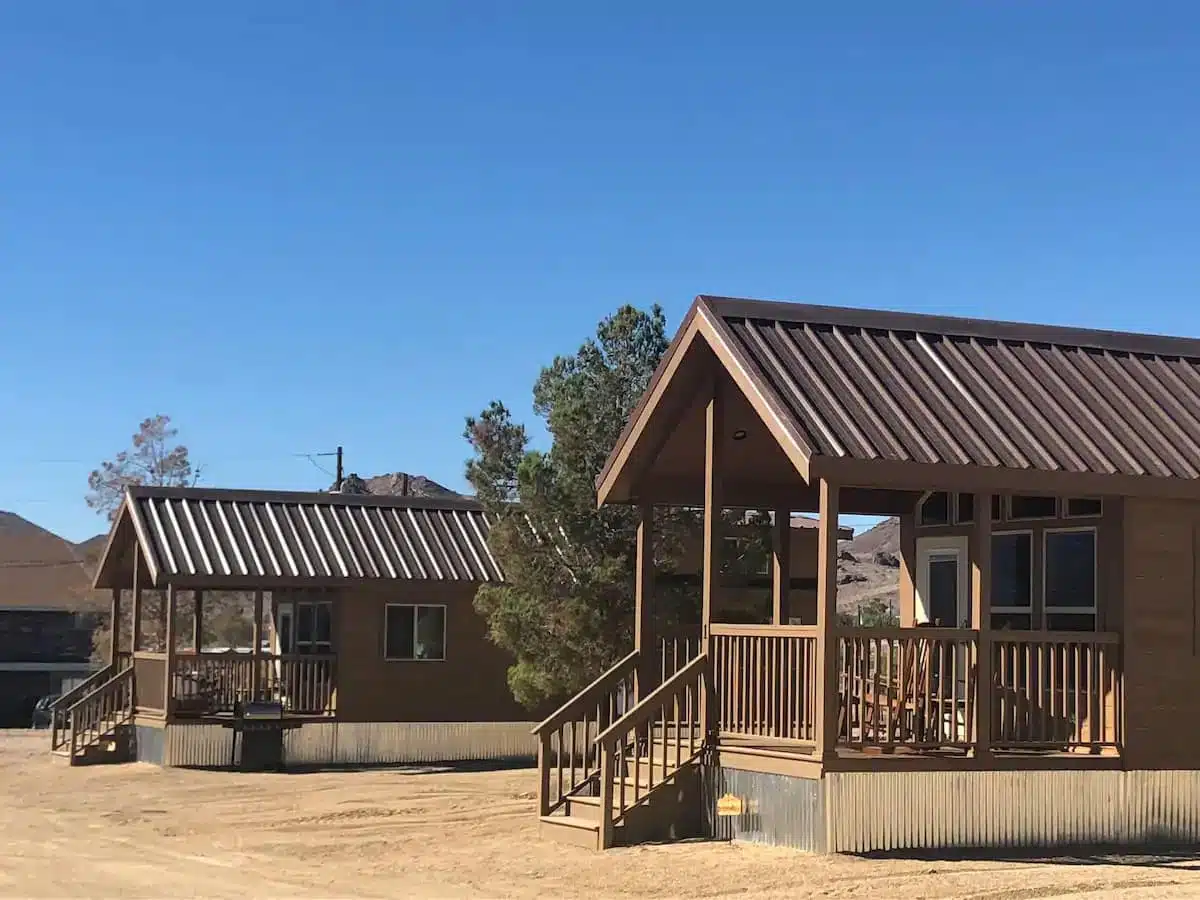 If you're wondering where you can find a modern yet rustic aesthetic in the land of extremes, then the aptly named Wild West Cabin fits the bill perfectly. It might be a little cliche, but hey! You're on vacation, after all.
This cabin near Death Valley appears compact but don't let looks fool you.
Featuring a private bedroom, an upstairs open loft, and a breakfast nook, it has a rustic charm few can compare with. This cabin also has a covered outdoor patio facing the mountains for epic sunrises and sunsets.
Location: Beatty Junction
With the entrance to Death Valley a few miles away, you'll have the option of several hiking trails, and the ghost town of Rhyolite sits 4 miles from your front door.
Bottle Cottage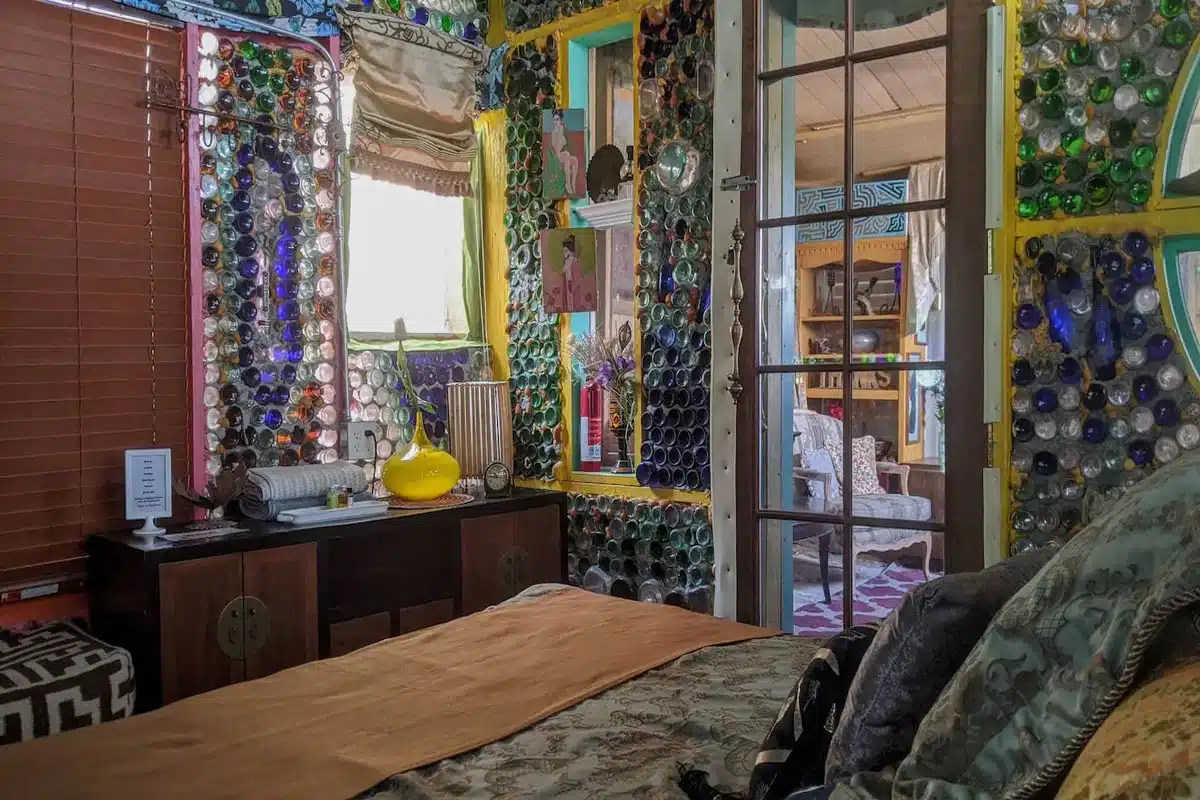 Now for something a bit more unique. Villa Anita's Bottle Cottage ticks all the boxes, if you ask me.
Decorated with eccentric art pieces and walls built from glass bottles make this a standout. Expect vibrant colours reflecting from every surface while artistry drips from every inch of the cottage.
An open-plan interior lets your bedroom flow into the living area and onto a stunning patio. You're not allowed to cook within the unit, so you'll have to dine out (what a shame!).
Fair warning: The property is also home to numerous rescue animals, thus you'll need a love for animals when staying here.
Location: Tecopa
The Bottle Cottage sits close to the Tecopa Hot Springs, while Death Valley is only a few miles away, and Las Vegas is reachable in under an hour.
Practical Tips to Consider Before Booking Your Airbnb in Death Valley
Booking your Airbnb in and around Death Valley depends on how close you want to be to the national park. Book as far in advance as possible and according to distance.
There are hundreds of Death Valley Airbnbs to choose from, so be sure to check which accommodation suits your needs in terms of size, amenities, and location.
Airbnb in Death Valley: Map