Pack your bags and get ready to explore the vast expanses of the Centennial State with this guide to the best places to stay in Colorado.
It's no secret that Colorado is a breathtaking playground of snow-capped mountains, lush forests and uber-cool cities.
Personally, it's one of my favourite states – little wonder as Colorado has it all, and the best part? There's bound to be a destination that's perfect for your next trip.
From the hipster coffee shops and vibrant shopping and dining districts in Denver to the oh-so-romantic resort town of Aspen, there are some fantastic places to stay in Colorado.
So, which location should you choose for your trip? I'll break down the best places to stay in Colorado and where you should call home base for your holiday in The Rockies.
Best Places to Stay in Colorado: At a Glance
Where to Stay in Colorado
Let's look at my favourite areas in Colorado, including big cities, resort towns, and charming surprises throughout the state.
Denver: Best Overall Place to Stay in Colorado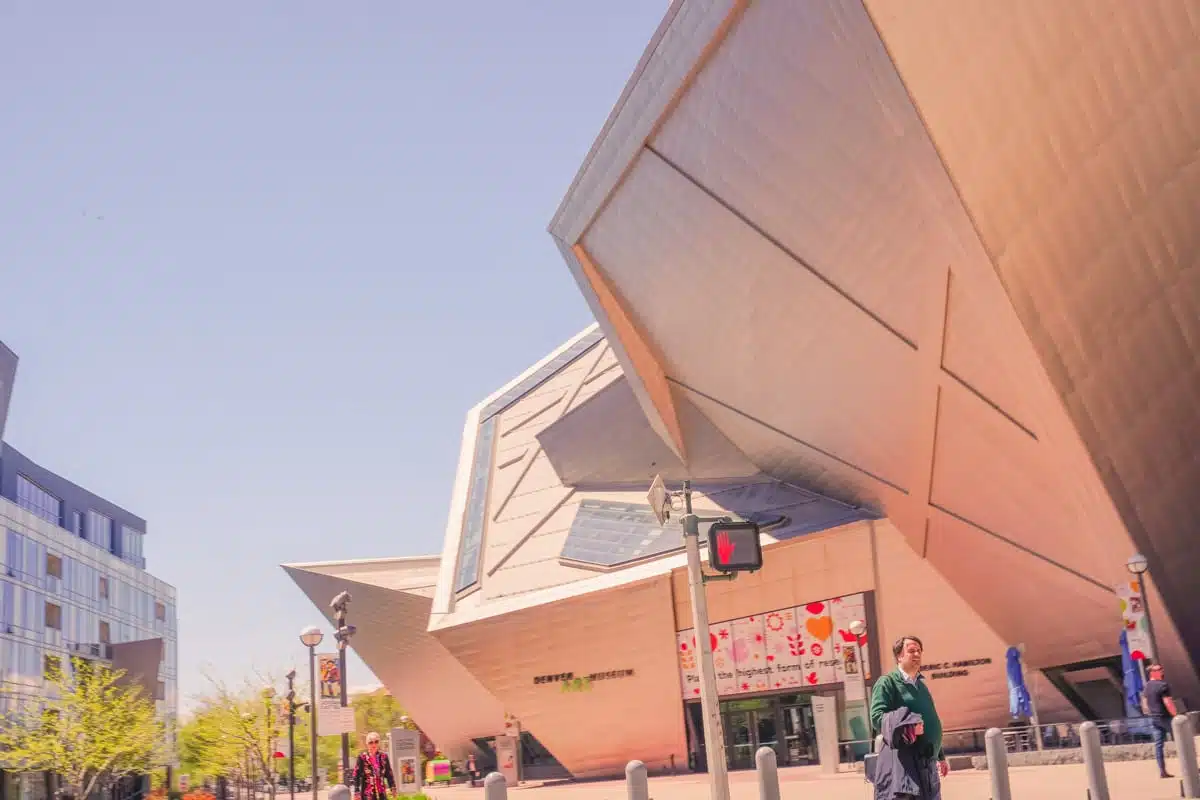 Walk through the many districts in Denver, and you'll see why this lively city is turning heads with its street art, food scene, and bounty of indoor and outdoor activities.
Check out the murals in RiNo, artisanal crafts and shopping in the Dairy Block, and non-stop action in Larimer Square when you visit the Mile High City.
Save time to explore the museums in Capitol Hill, shop along the 16th Street Mall, and visit the historic Union Station.
Denver Highlights
Street Art in RiNo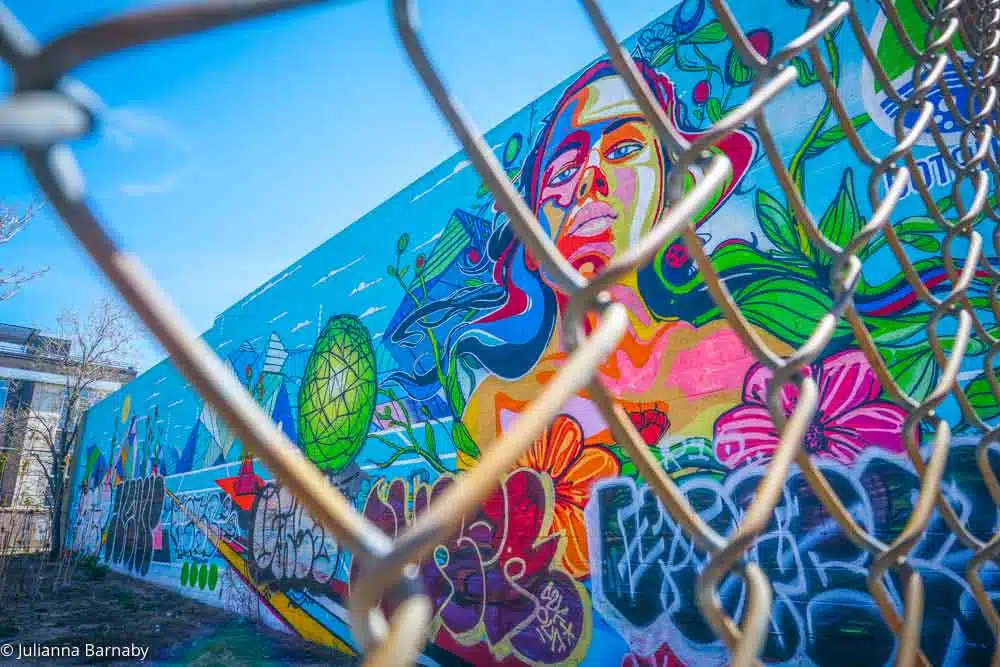 Take some time to walk the city streets in RiNo and look for murals from legendary artists like Shepard Fairey and lesser-known (but no less impressive) pieces by Bimmer Torres and Cryptik.
Eat, Shop, and Sightsee in Larimer Square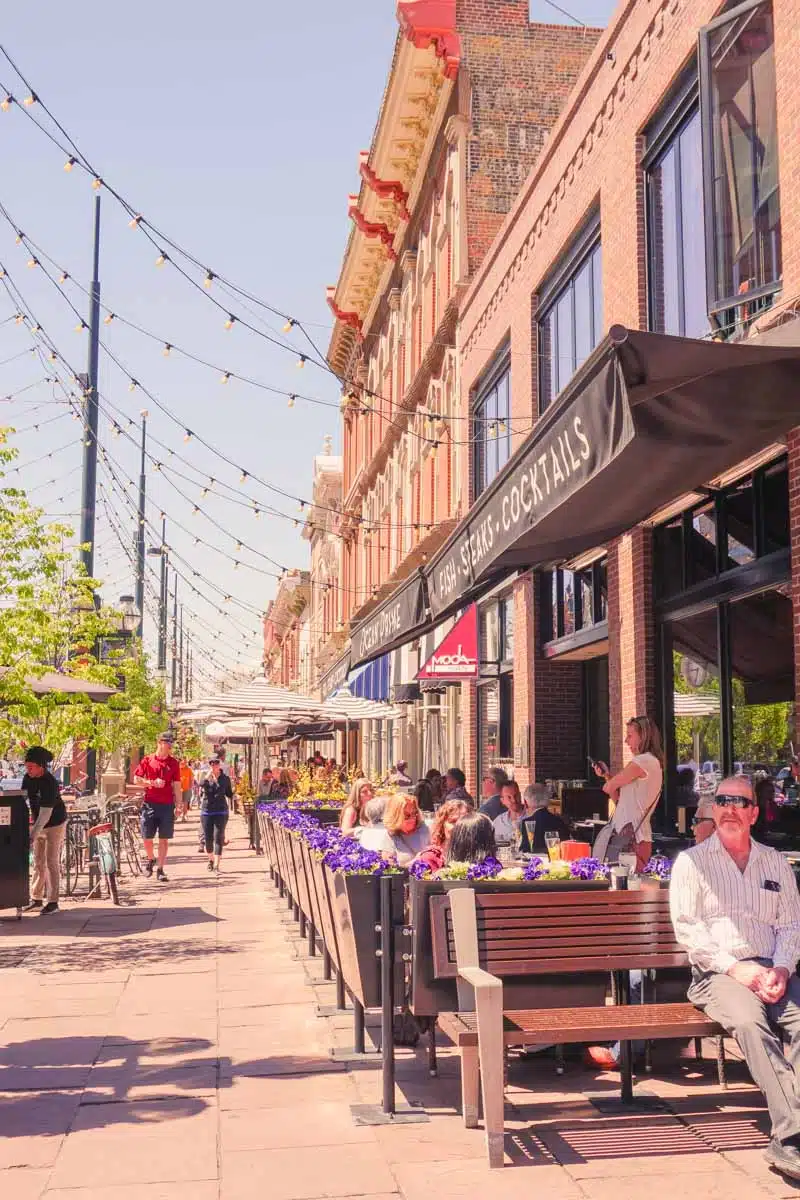 Explore Mediterranean flavours at Rioja, grab a pizza at Osteria Marco, or hit up Odell Brewing Co before seeing a Rockies game at nearby Coors Field.
See a Show at Red Rocks Amphitheater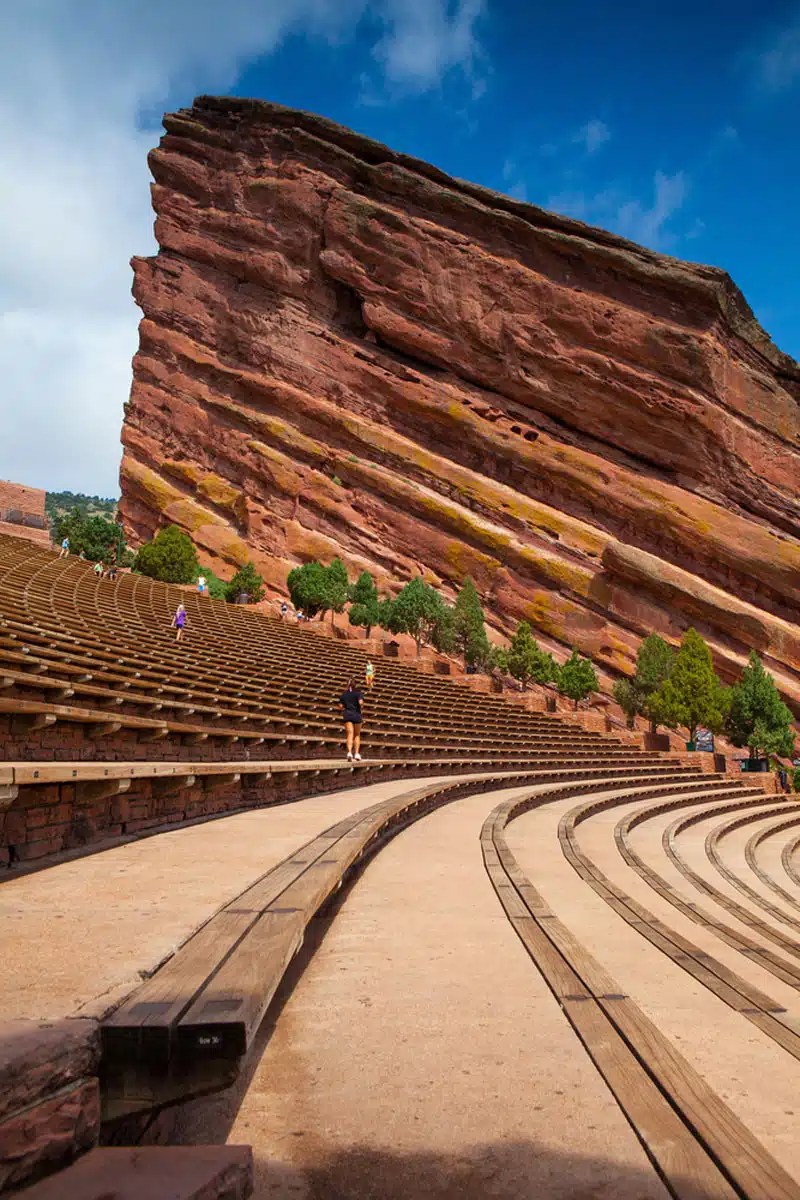 Visit one of the most iconic concert venues in the country (ok, probably the world) at the gorgeous natural amphitheatre in Red Rocks Park, just outside of the city.
Boulder: Where to Stay for Outdoor Adventure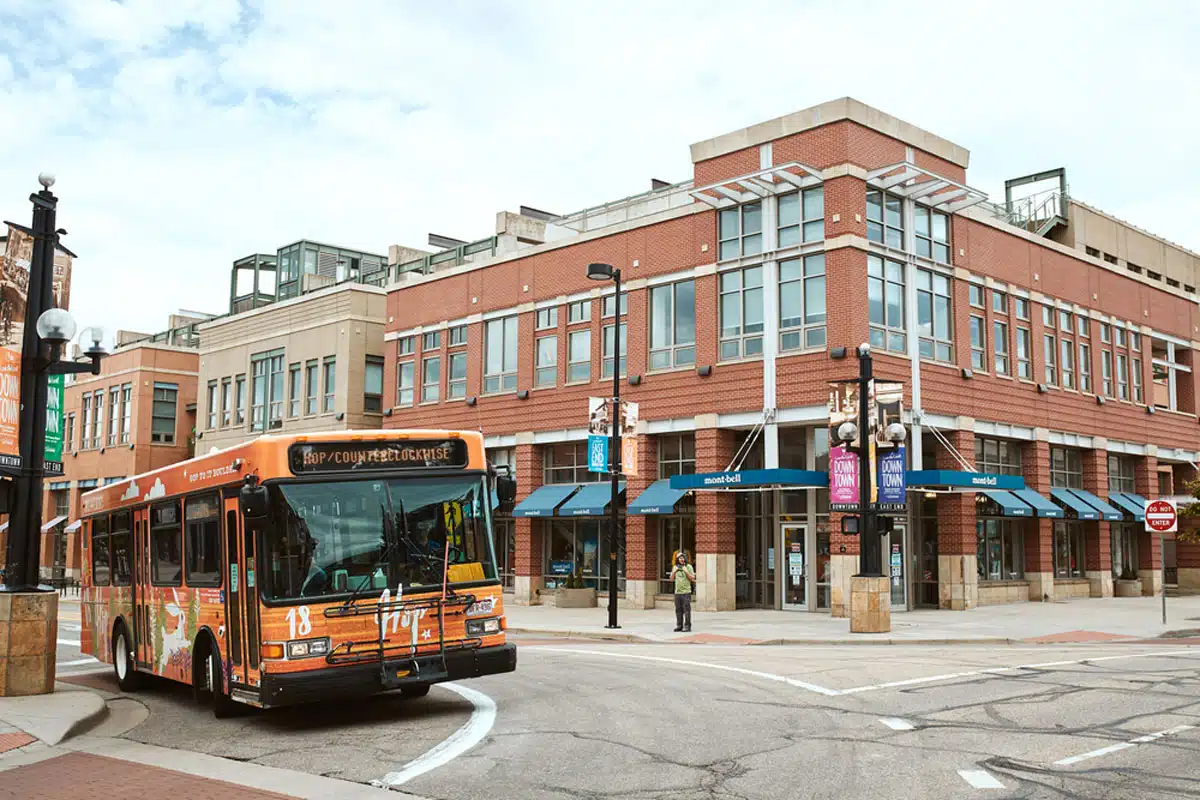 Boulder is a brilliant option for a day trip from Denver (you can even take public transportation from the Mile High City to get there). But be sure not to overlook it as one of the best cities to stay in Colorado.
You can keep yourself plenty busy during the day with biking trails, shops, and sightseeing around town. And at night, you'll enjoy an excellent selection of restaurants, breweries, and bars. What's not to love?
In short, Boulder is the perfect destination for your trip to Colorado. Here's a look at what to do and where to stay on your trip.
Boulder Highlights
Chautauqua Park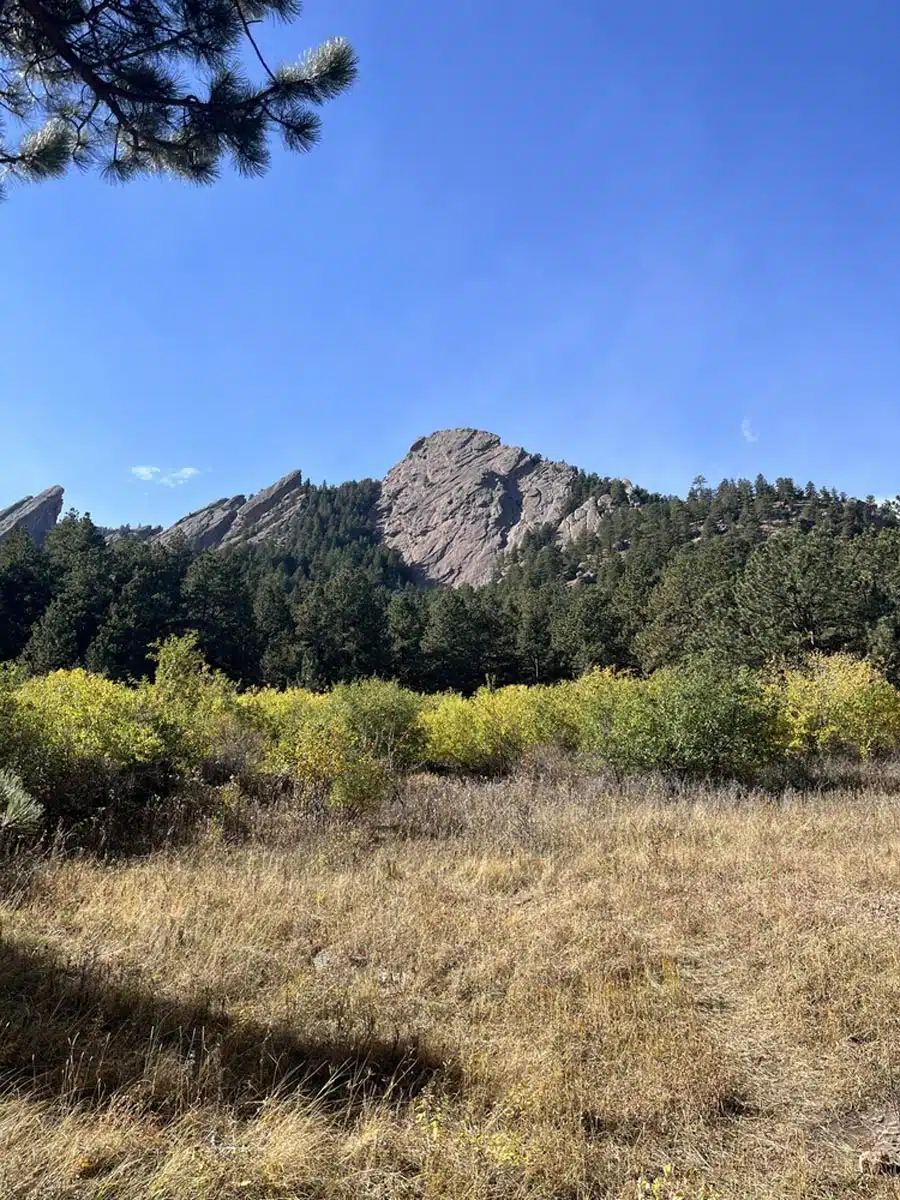 Explore the 40+ miles of hiking and biking trails from the most popular open space in Boulder, Chautauqua Park. Epic mountain views, waterfalls, and wildflowers are abundant in this urban park.
The Boulder Dushanbe Teahouse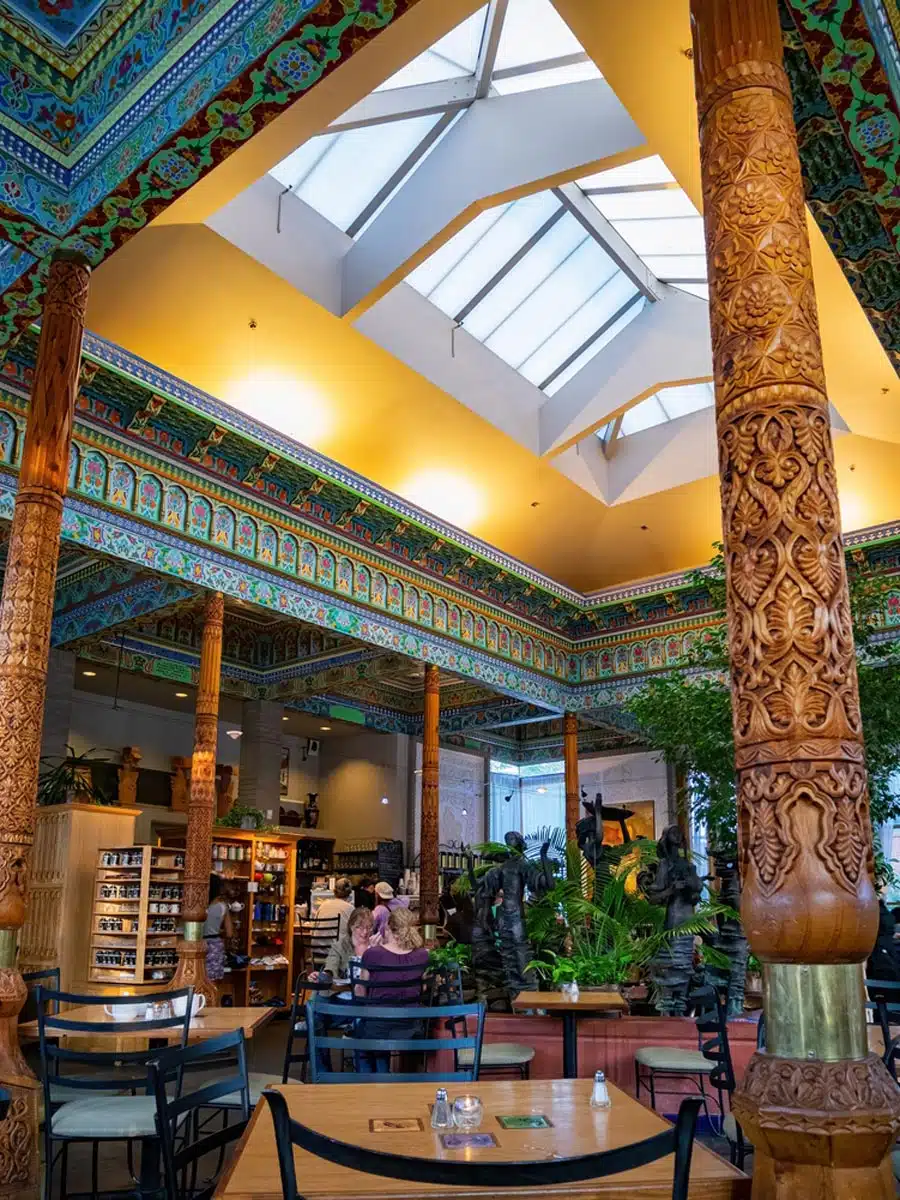 Check out the most popular (and gorgeous) teahouse in Boulder. The Boulder Dushanbe Teahouse invites you for afternoon tea and a look at dozens of handcrafted details from floor to ceiling in this homage to the ornate teahouse decor in Tajikistan.
Brewery Hopping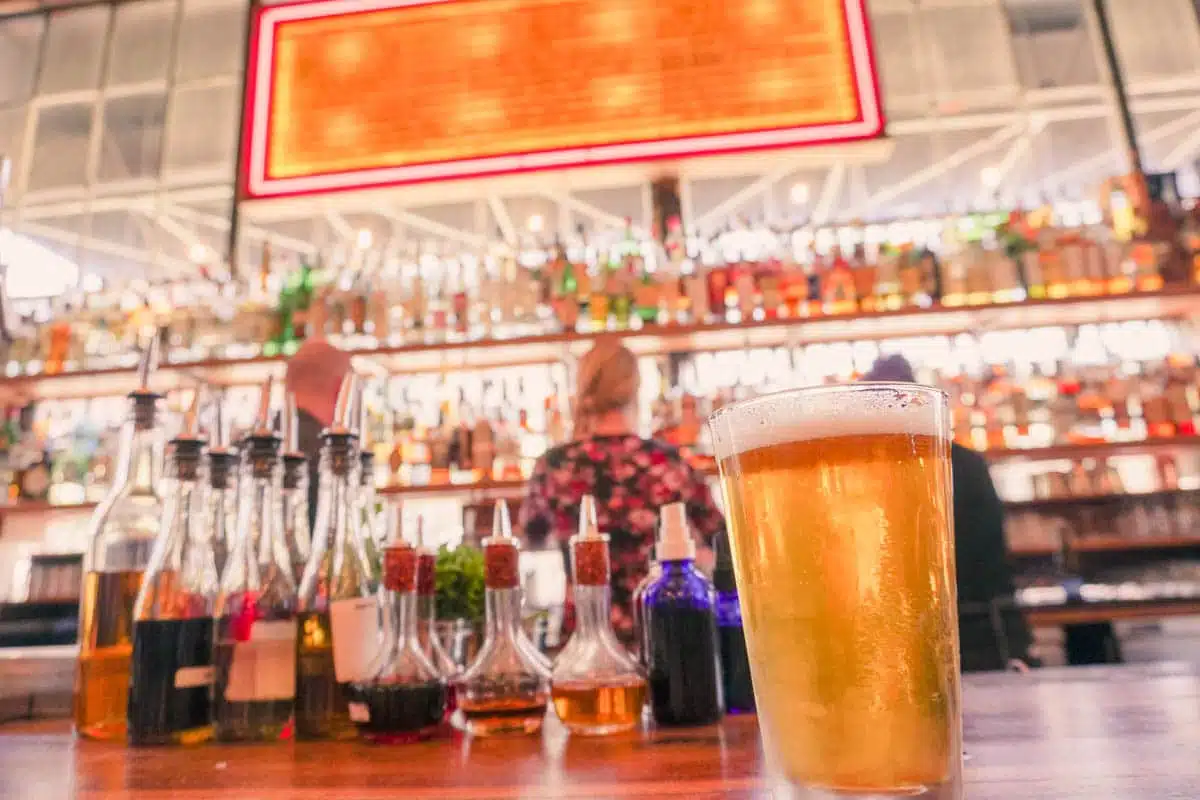 You don't have to look far to find great brew pubs in Boulder. But the best include Twisted Pine and Avery Brewing.
Fort Collins: Where to Stay for a Laid-Back Trip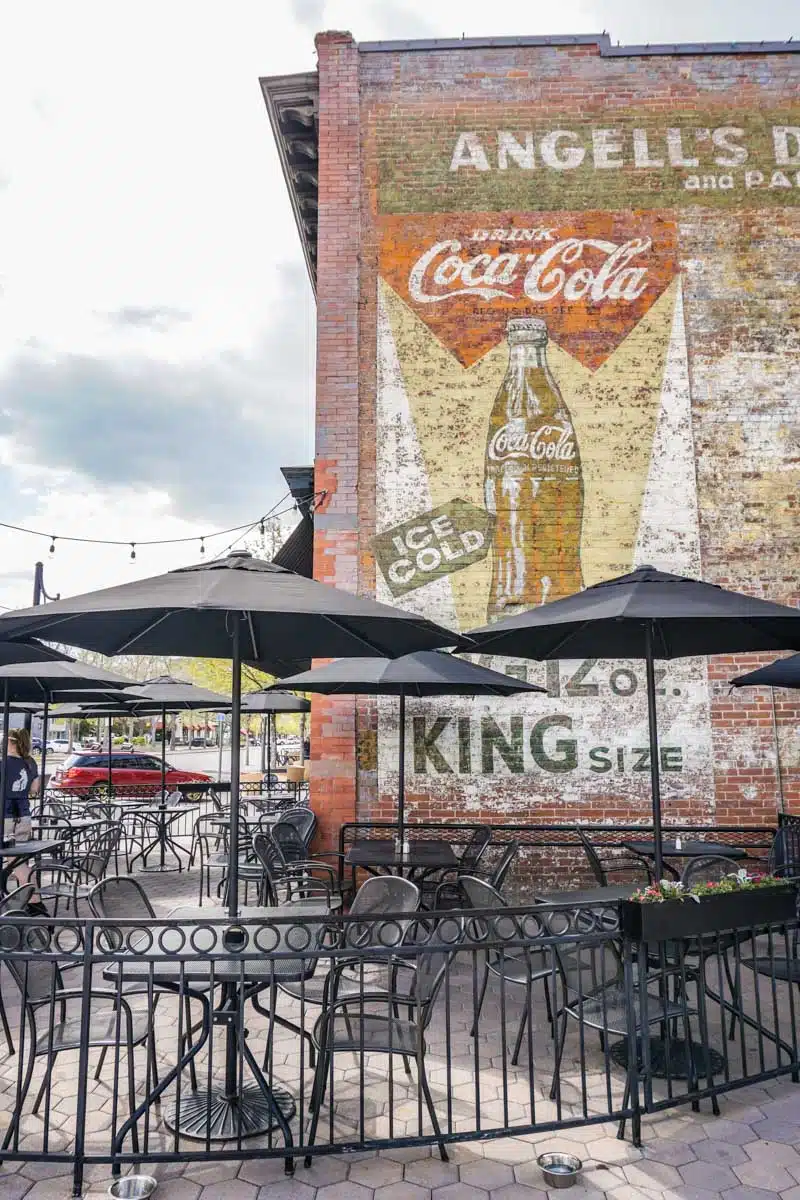 When you're planning your stay in Colorado, don't overlook Fort Collins.
What makes this smaller city one of my favourites? Fort Collins offers the perfect balance of scenic nature and fun in the city, making it one of the top places to stay in Colorado.
And if you're visiting Colorado for its great beer scene, don't miss Fort Collins, which is home to the lion's share of the best breweries and pubs in the state.
Fort Collins Highlights
Old Town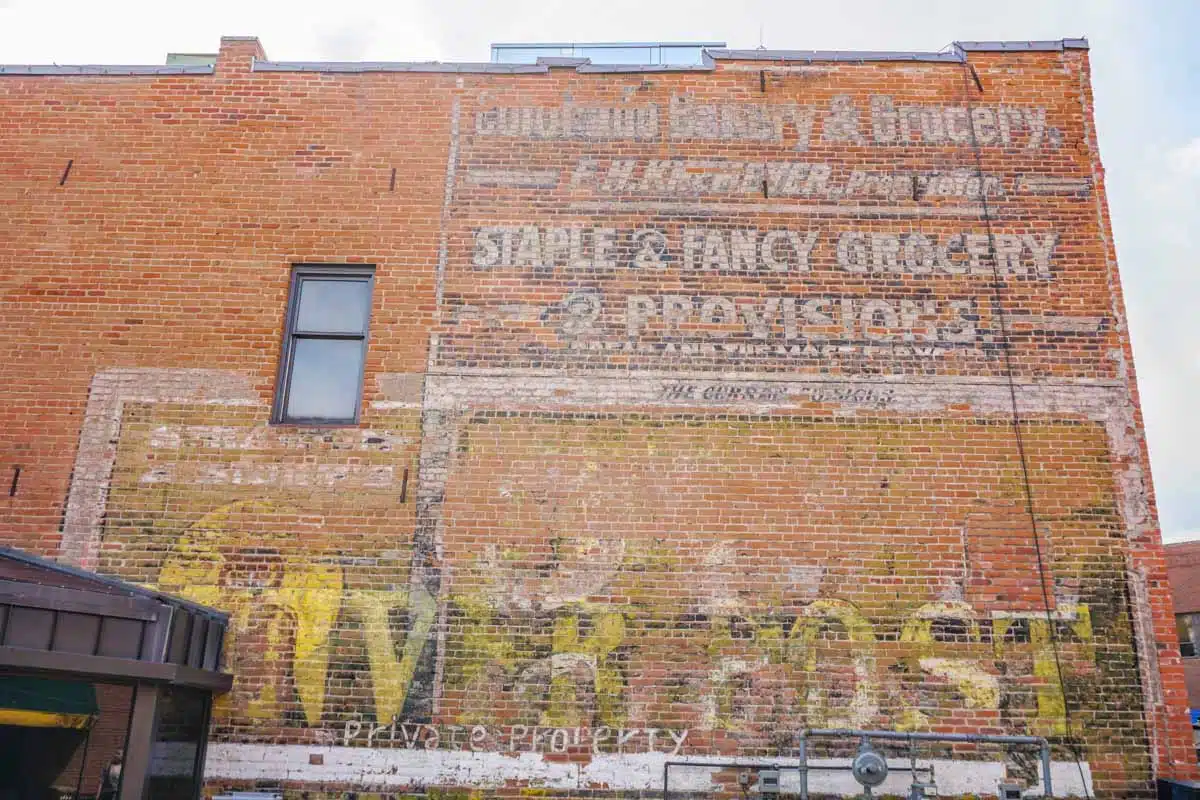 Hunting for reminders of times past on the "ghost signs" hiding on businesses and residences throughout Old Town is a blast. And there's still plenty of action along Main Street, with live weekend entertainment and excellent cafes and shopping.
Beers at New Belgium Brewing Company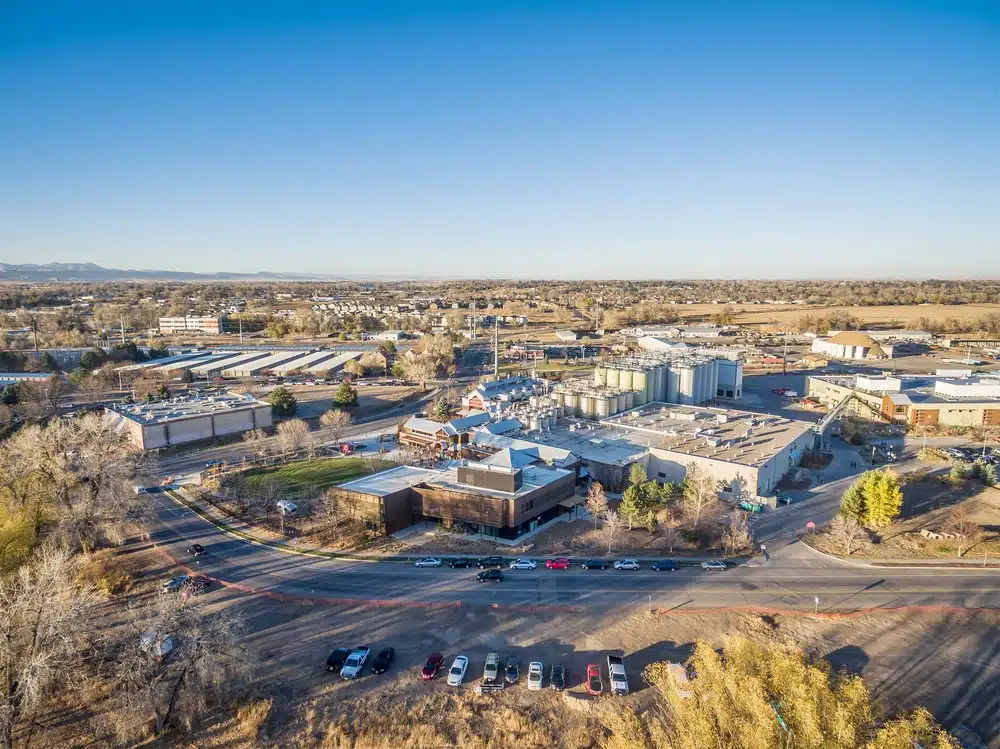 New Belgium got its start over 40 years ago and continues to sell unique and delicious ales like Fat Tire Amber and La Folie, which arguably started the sour beer trend in the USA.
Explore Horsetooth Mountain and Reservoir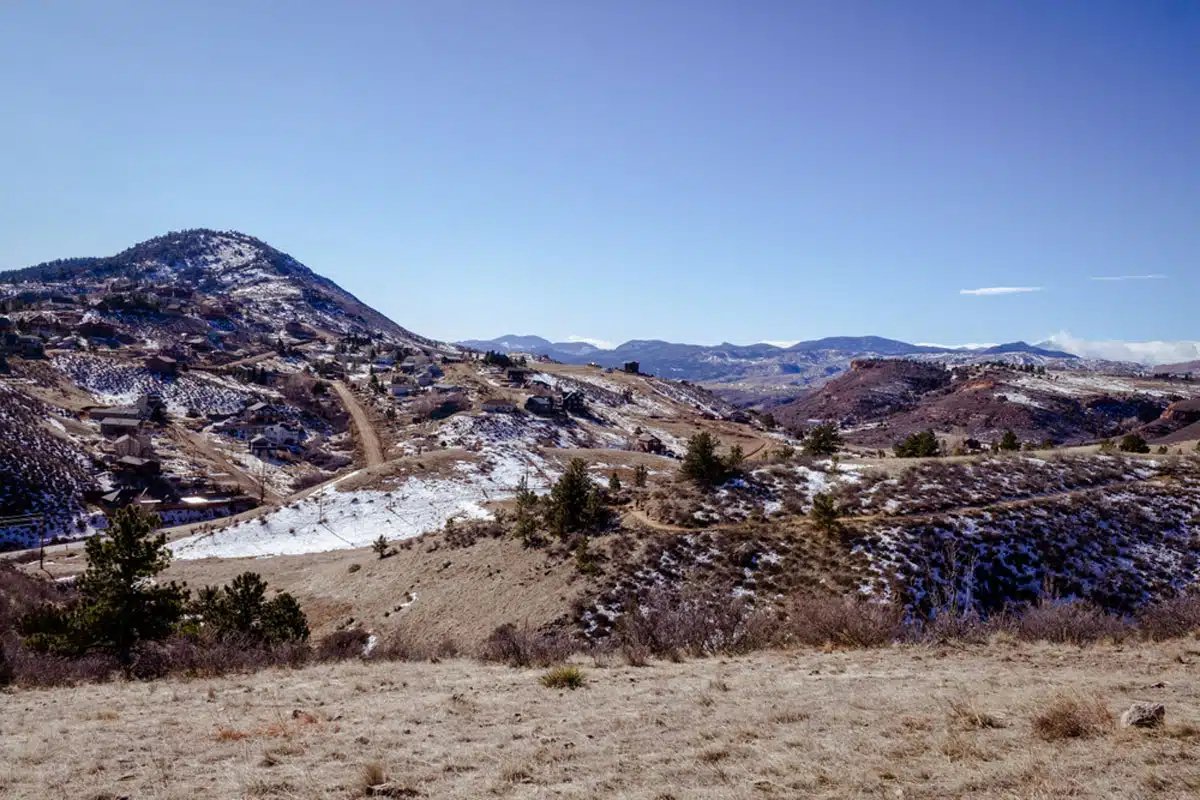 Whether you want to camp out or just take a day trip, Horsetooth Mountain and Reservoir is a local favourite for enjoying some fun on the water, like kayaking and fishing.
Aspen: Top Place to Stay in Colorado for Skiing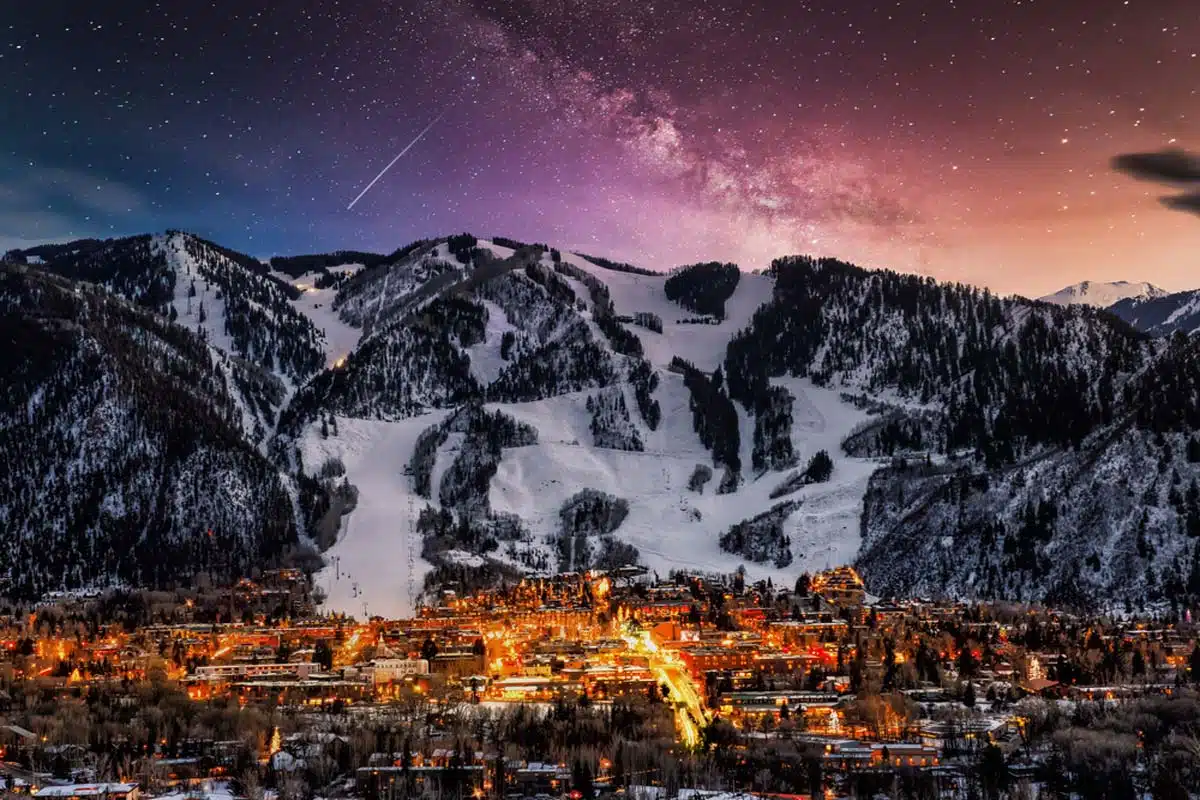 Looking for places to stay in Colorado with mountain views? Stay in one of the most iconic mountain towns in the state.
Aspen, Colorado, is known worldwide for having some of the most scenic surroundings, pristine ski resorts, and high-end luxury shopping and accommodations that will please the most discerning travellers.
Aspen Highlights
Aspen Mountain Ski Resort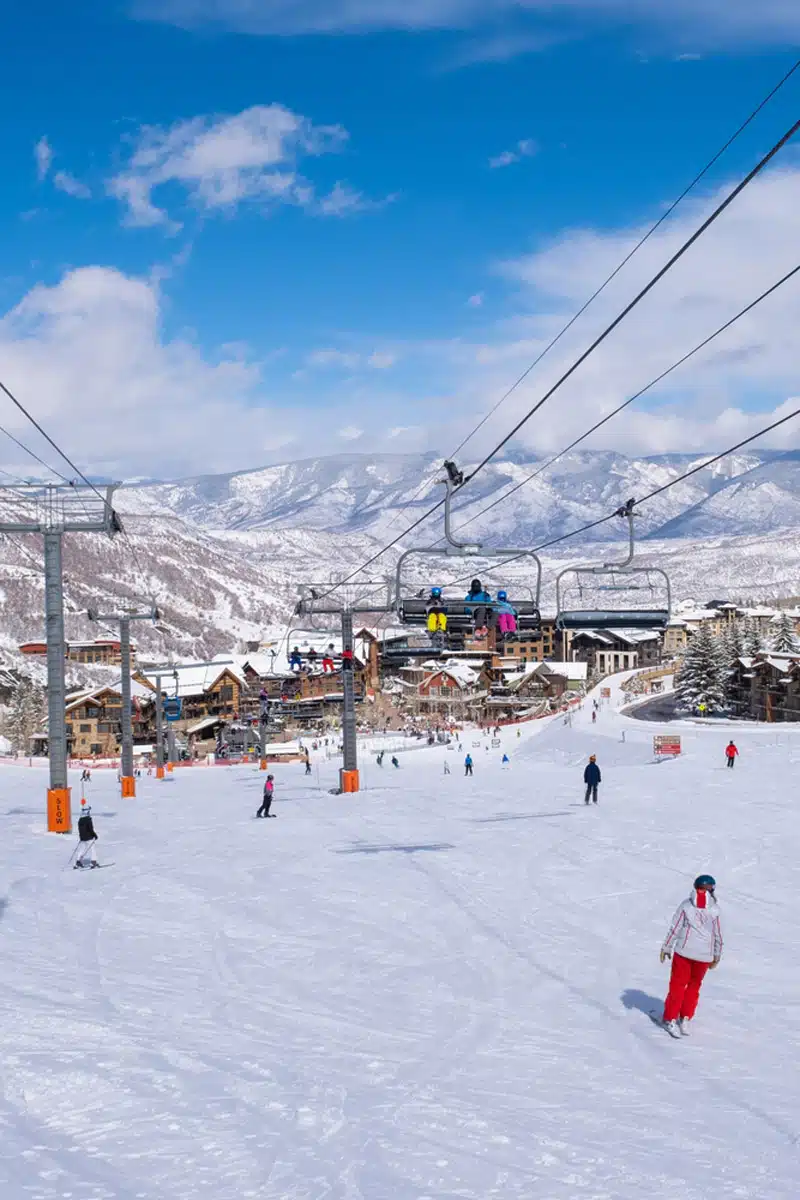 Located in the heart of Aspen, Aspen Mountain Ski Resort features hundreds of acres of intermediate to expert ski runs and excellent hiking in the summer.
John Denver Sanctuary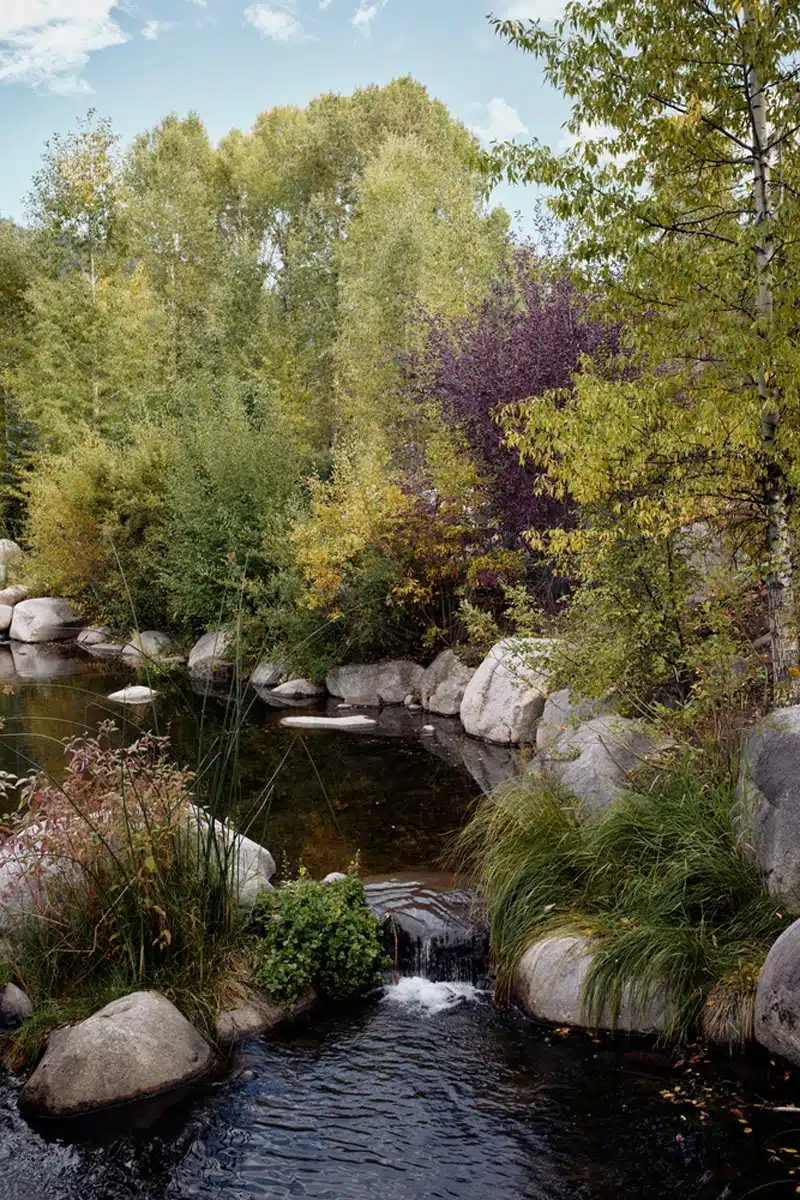 Explore the 4.5-acre green space named after the iconic folk singer and enjoy the garden setting that features the singer's lyrics etched into boulders.
Shopping Downtown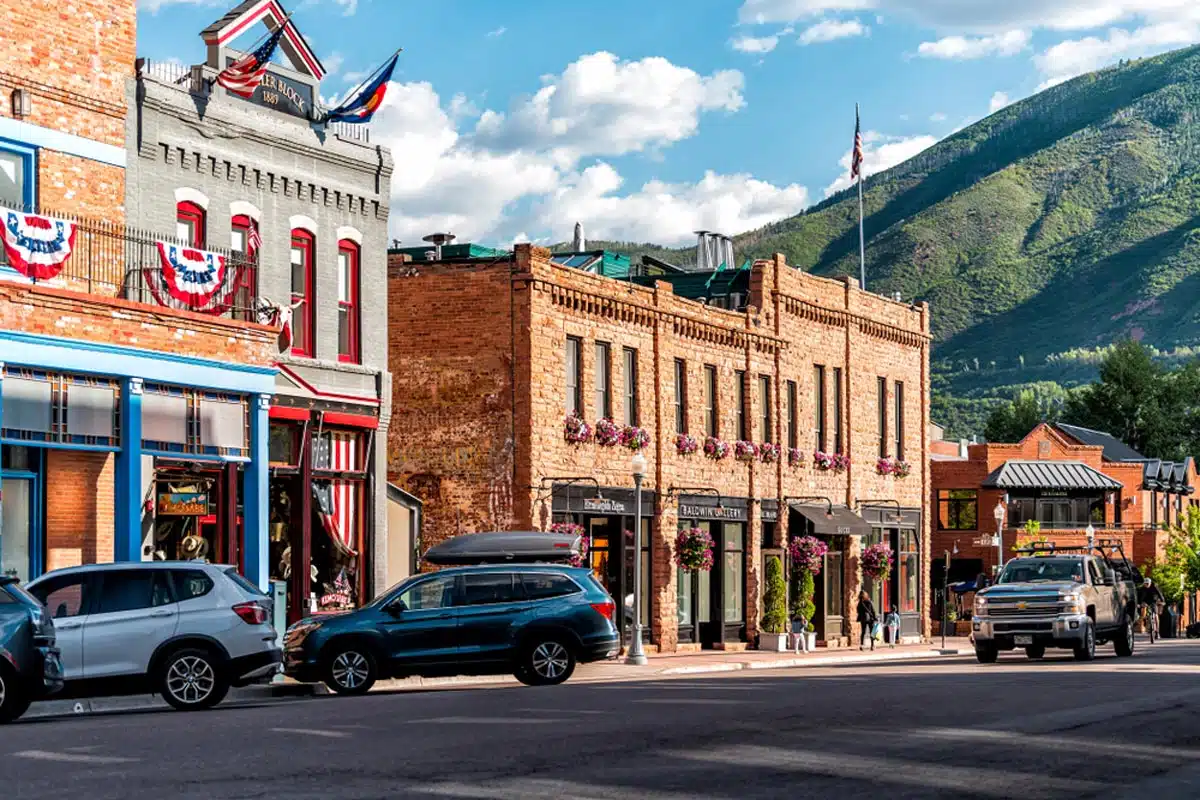 Whether you want to stock up on your favourite designer names like Prada and Valentino or shop at one of the popular boutiques like Sugar Sweet Clothing, Aspen's shops have something for every budget and style.
Estes Park: Best Places to Stay in Colorado for Rocky Mountain National Park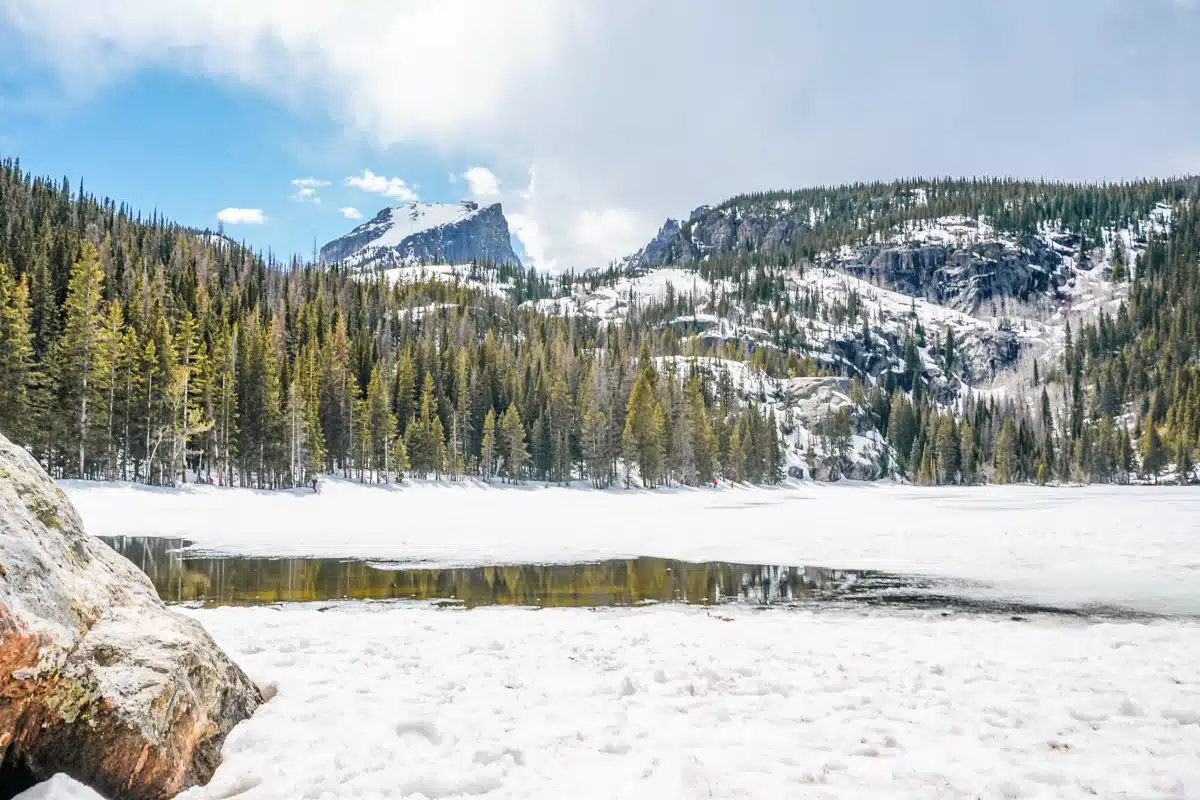 Estes Park is an exciting locale for adventure-seekers looking for things to do in the great outdoors.

First, you have Rocky Mountain National Park, which doesn't need much of an introduction – the beauty of the snow-capped peaks towering above the valleys, rivers, and lakes is rather self-explanatory.
But you'll want to treat Estes Park like much more than a place to crash between hikes, bike rides, and snapping photos. It's home to a bustling main street, a sneaky good food scene (try Bird and Jim), and the Georgian Colonial Revival landmark that inspired The Shining – The Stanley Hotel.
Estes Park Highlights
Rocky Mountain National Park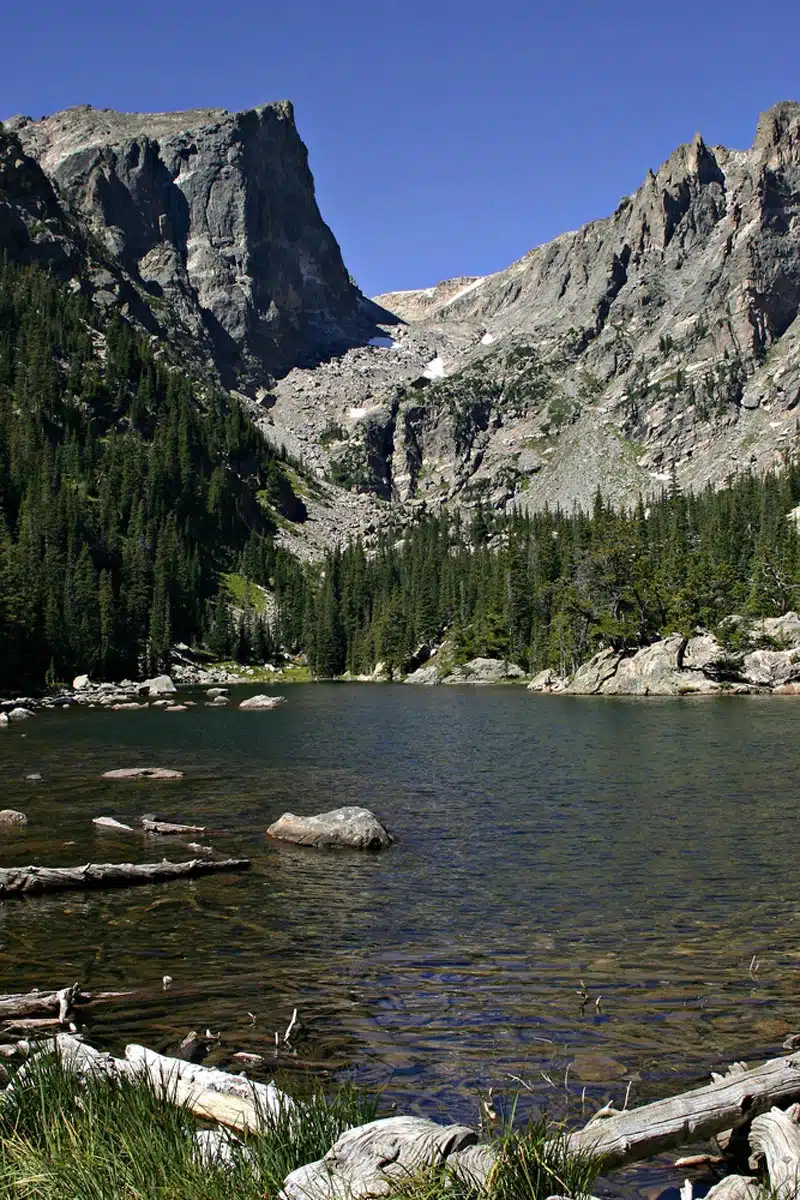 Make time for a hike to 30-foot rapids at Alberta Falls, spend some time at the blue-green waters of Emerald Lake, and take it all in from Forest Canyon Overlook.
Horseback Riding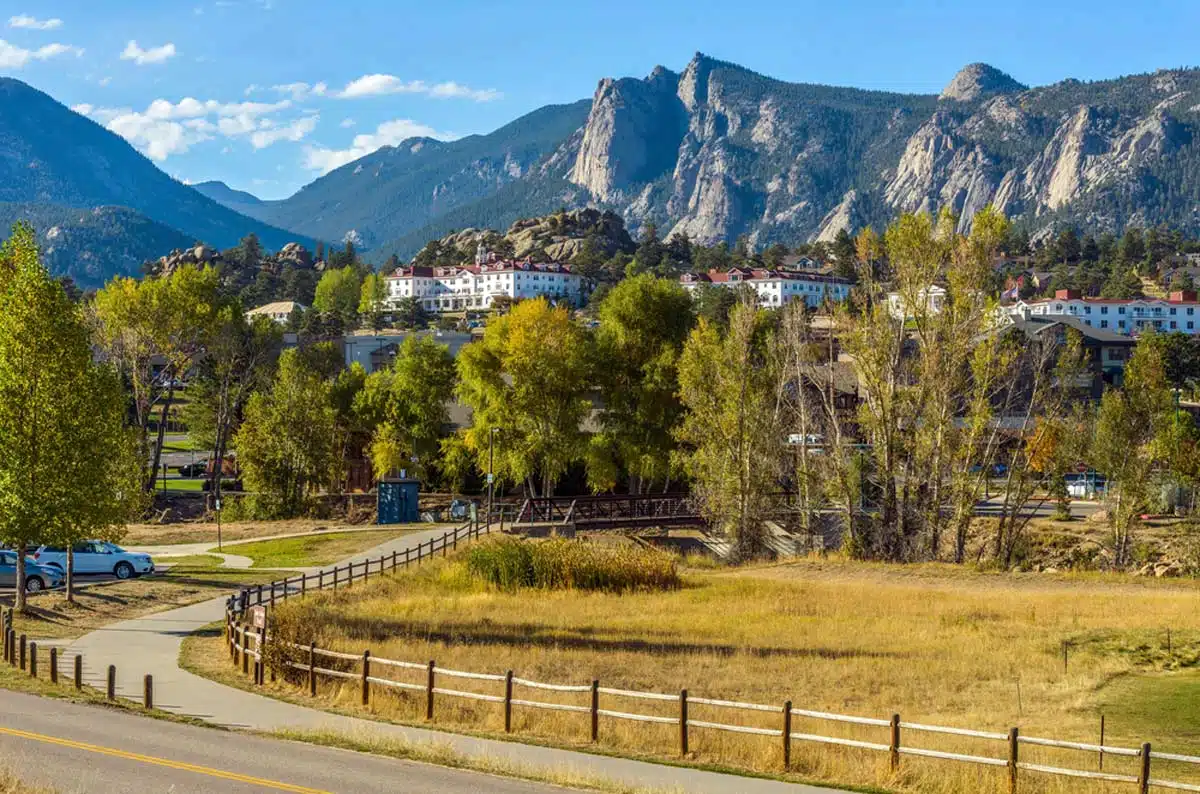 Soak up the beauty of Estes Park and Rocky Mountain National Park like a cowgirl (or cowboy) on a horseback ride. There are several companies to choose from, and you can trot through the national park or lesser-known Hermit Park Open Space.
Shopping in Estes Park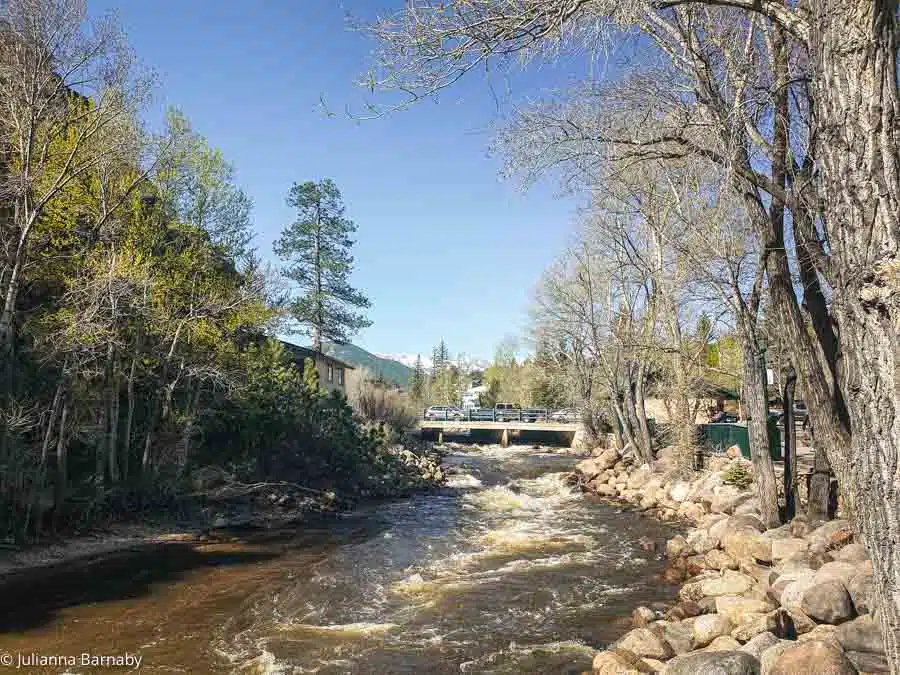 There are boutique shops for every budget and taste (and a great wine stop – Snowy Peaks Winery), but the Christmas-themed stores are the town's most famous places to shop. +
Where to Stay in Colorado: Frequently Asked Questions
What is the Best Area to Stay in Colorado?
Denver is the best area to stay in Colorado. You're a 2-hour drive from many of the best ski resorts and hiking trails in Colorado, and the city offers luxury accommodations, sporting events, excellent food, and shopping.
When Should I Visit Colorado?
Spring and Fall are the best for sightseeing and reasonable hotel rates. But many of the best places to stay in Colorado are excellent in the summer for hiking and winter for skiing. 
Related Searches FAQs
How Do You Get Around in Colorado?
The best way to get around in Colorado is by hiring a car. Public transportation is okay in and around Denver. But if you plan to go to Rocky Mountain National Park or Aspen, you'll want your own vehicle with 4WD.
Where is the Most Scenic Place to Stay in Colorado? 
Honestly, Colorado as a whole is one of the most scenic places I've ever been. But Rocky Mountain National Park stands out as my pick for the most beautiful place in the Centennial State. 
Practical Tips to Consider Before Booking Your Colorado Accommodation
Prioritise how much you want to see when deciding on places to stay in Colorado. You can drive to many of the best attractions in Colorado in under 2 hours from Denver, Boulder, or Fort Collins.
Colorado winters get a lot of snow. And then there's the elevation. Make sure you get a vehicle with 4WD when choosing the best scenic places to stay in Colorado.
Shoulder season hooks you up with some surprisingly cheap hotel rates at many cool places to stay in Colorado.
If you have time, visit more than one of these epic places to stay for a look at how different the best areas of Colorado are.
Now You Know Where to Stay in Colorado: Read These
Love This? Save and Share on Pinterest