Looking for an Airbnb in Lisbon? Whether you're after a cosy pad with a pool or are looking for a stylish base for your city break, the Portuguese capital is filled with beautiful holiday homes.
I also love using Plum Guide when searching for Airbnbs in Lisbon. The apartments listed are inspected by their in-house property team so that only the very best make it onto the site – taking the hard work out of searching for a holiday rental.
Read on to discover Lisbon's best Airbnbs…
Best Airbnbs in Lisbon: At a Glance
The Best Airbnbs in Lisbon
Bright and Modern 2 Bed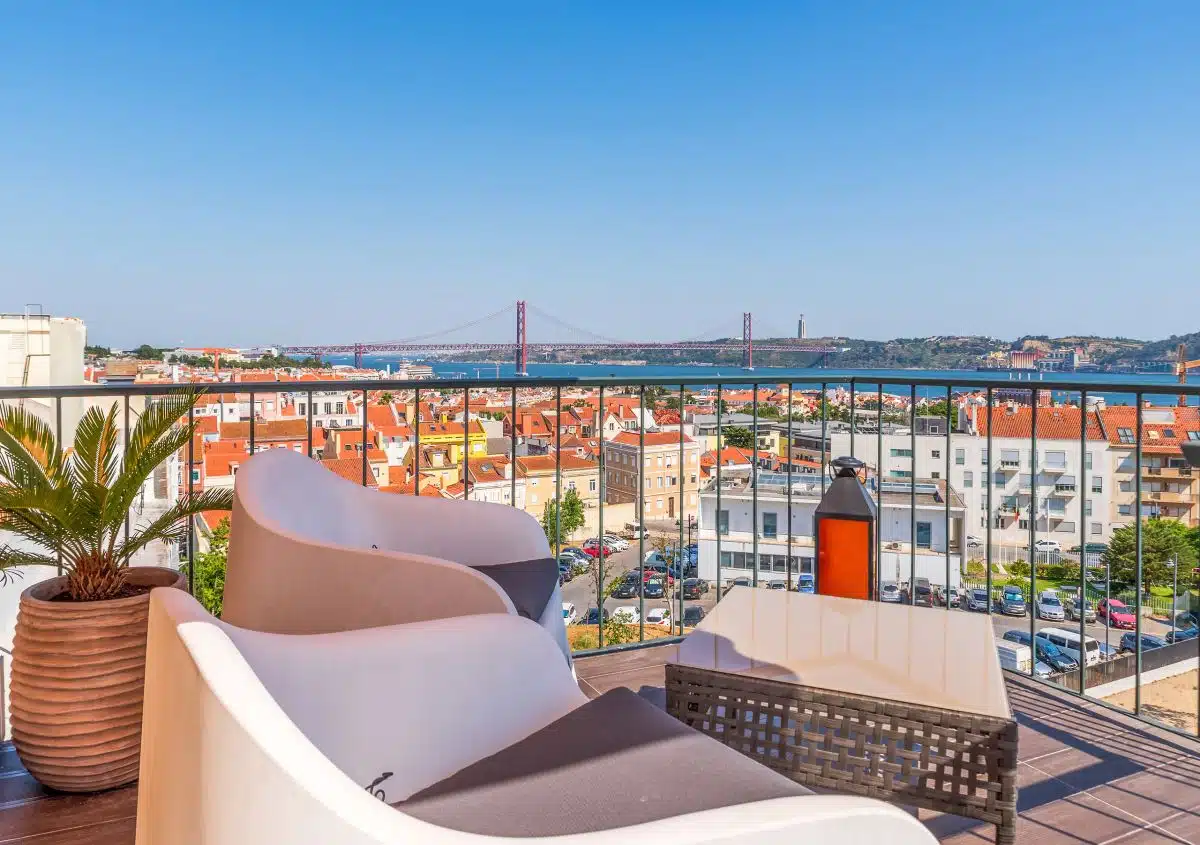 This Lisbon Airbnb is a not so hidden gem – it's even been nominated for awards because it's so beautiful. Take one look at the gorgeous living room and you'll see why.
Traditional azulejo tiles give way to a modern apartment, which is decorated in blonde wood and greenery. Though the star of the show here is the gorgeous balcony that overlooks the Belém neighbourhood of Lisbon.
Poolside Living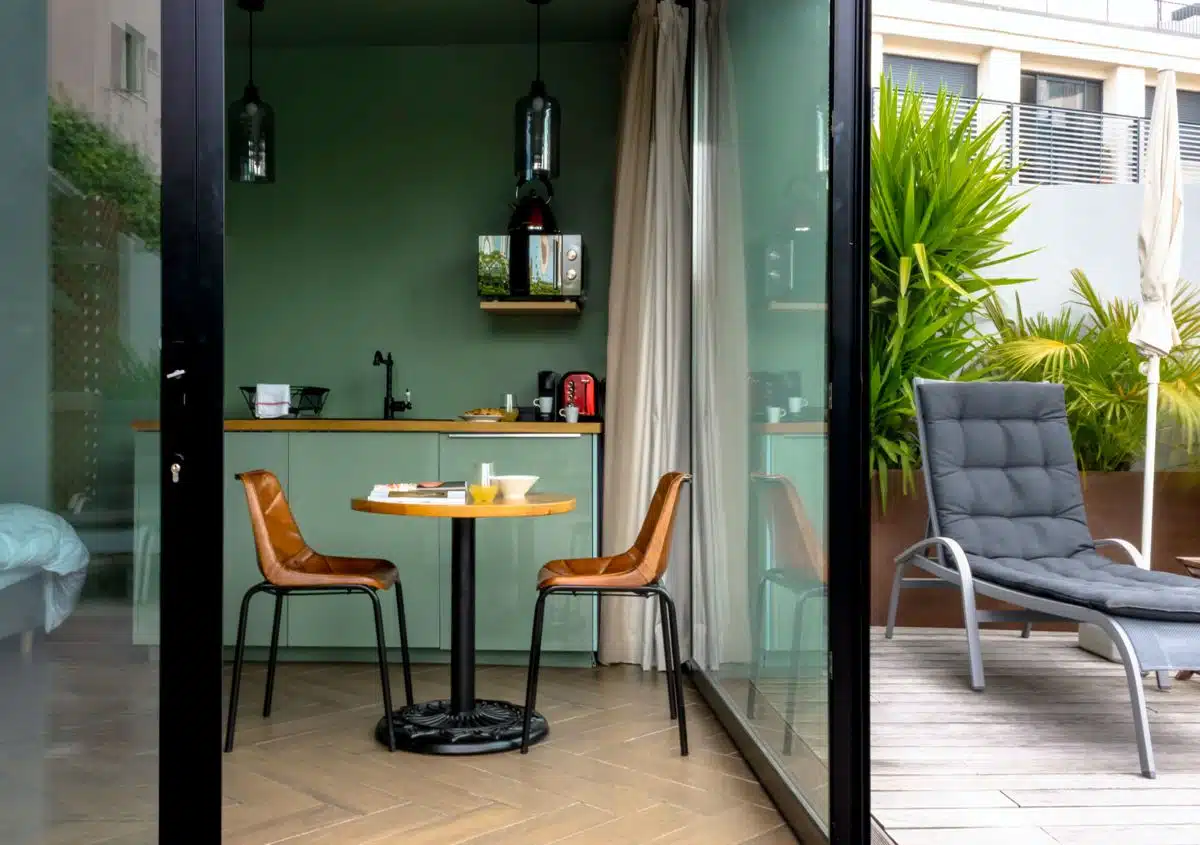 Tucked away behind the city's narrow streets, this Airbnb in Lisbon Portugal takes the concept of poolside living and runs with it.
The property's gorgeous sage kitchen looks out onto a private garden, equipped with your own private pool for dipping into and escaping the blazing Lisbon heat. While the ultra-cool marble bathroom adds an extra luxe feel to this already top-level Airbnb.
Cool Pad with Castle Views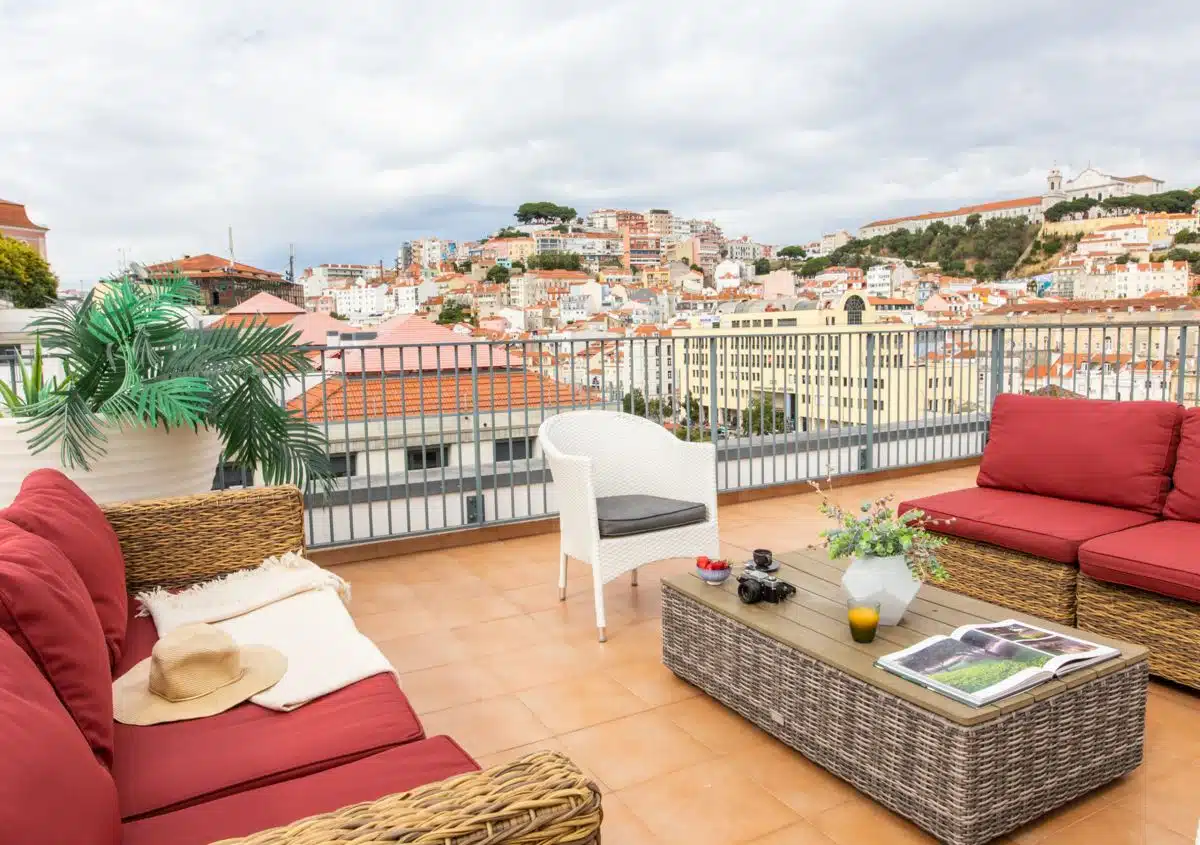 Looking for a cool pad to chill out at with a bunch of pals? Straight up, this is the best Airbnb Lisbon has to offer.
Sleeping up to 8 people, this apartment boasts a huge private balcony with views of São Jorge Castle dancing on the horizon. Whether you're feasting on a continental breakfast or spending the evening here with a glass of wine or too (Portuguese, of course), you'll struggle to pull yourself away.
Industrial Wooden Home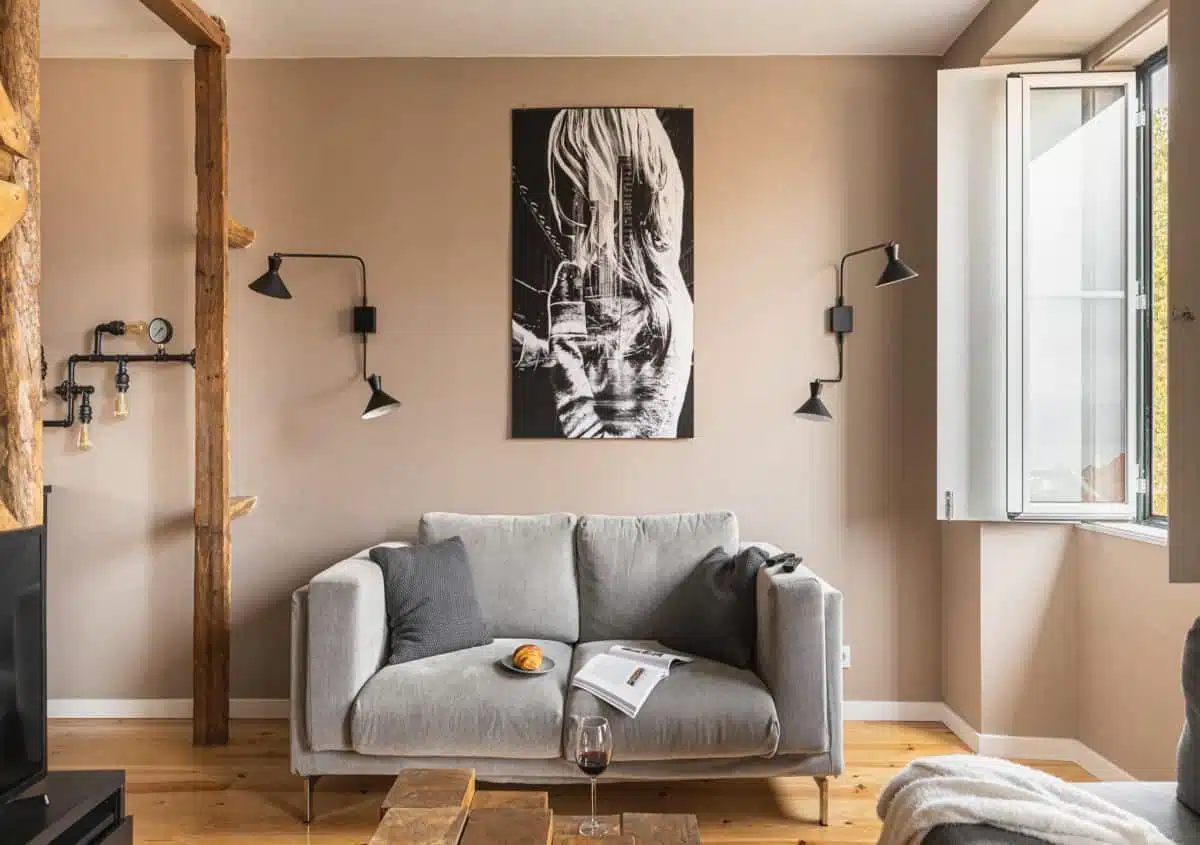 Blending the styles of a farmhouse, treehouse, and swish New York loft, this one bedroom Airbnb in Alfama Lisbon is one of the coolest places to stay.
Located in the historic Alfama district, you're a two minute walk away from the base of São Jorge Castle and there are plenty of cool coffee shops nearby where you can soak up the atmosphere of this dreamy neighbourhood.
Boho 2 Bed Duplex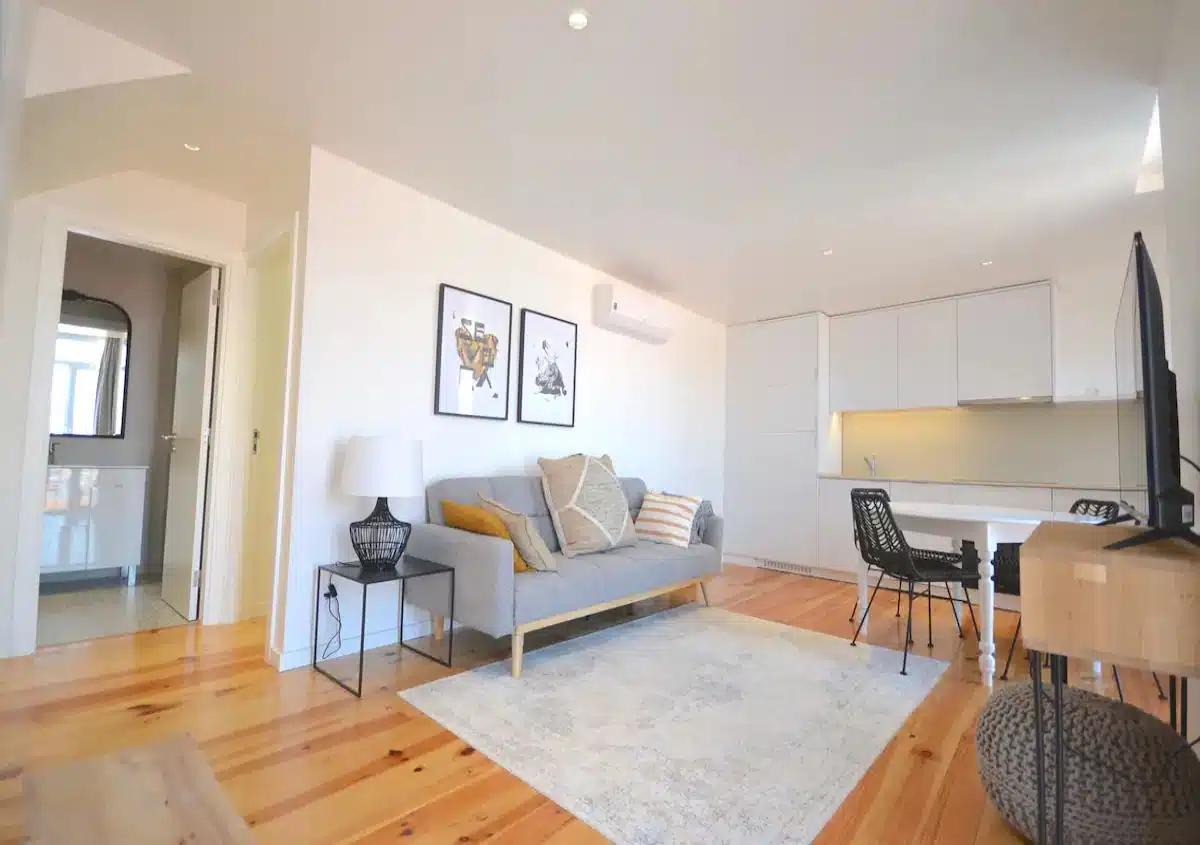 What's better than one balcony? Answer: Two balconies. And both offerings at this Airbnb Lisbon Portugal boast stunning views of the terracotta roofs dotted across the surrounding hilly landscape.
The bright open space living and cool bathroom make this Lisbon apartment one of my favourites, not to mention that each of the two bedrooms is styled to complete perfection.
Bright, White, and Light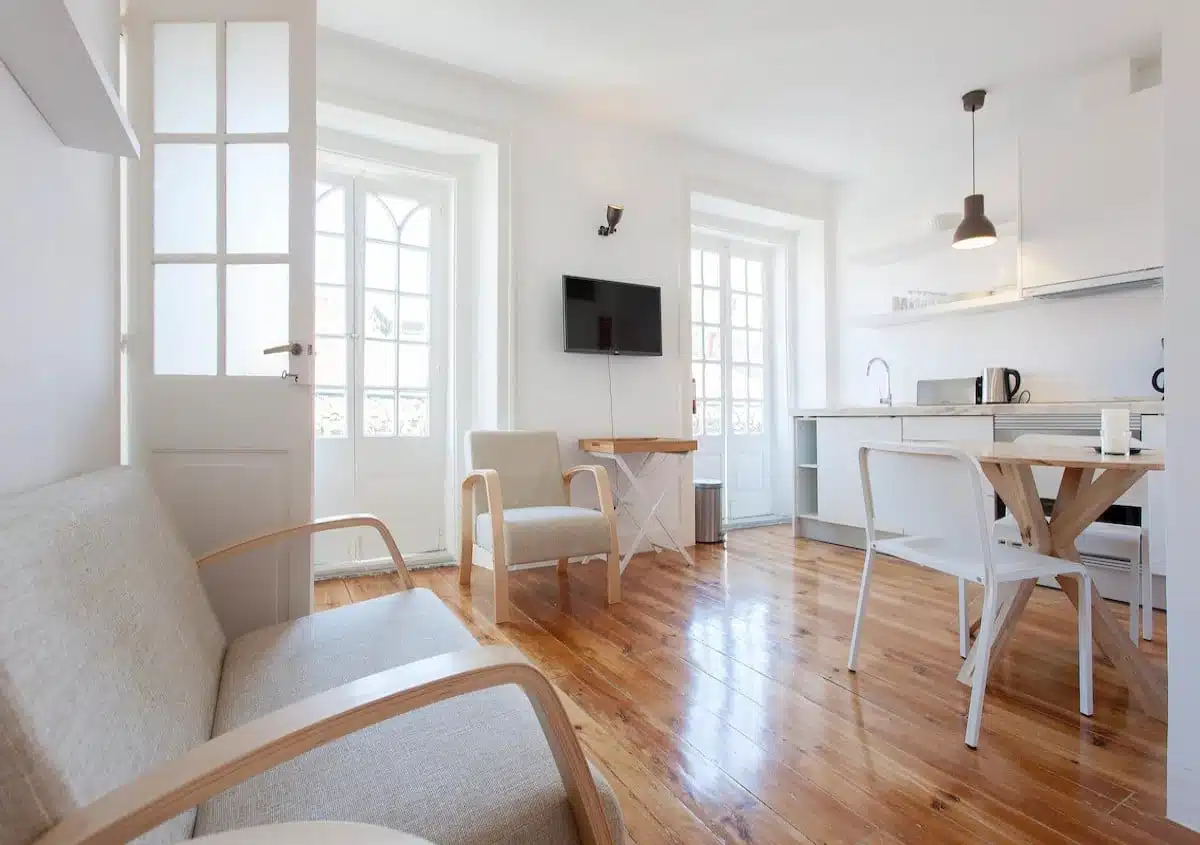 Lovers of minimalism will absolutely adore this Airbnb Bairro Alto Lisbon – myself included. The photography-inspired bedroom is the most tranquil of places to rest your head after a day of exploration.
Situated in one of the most famous Lisbon neighbourhoods, the one bed apartment is ideal if you're looking to explore the likes of Chiado, Baixa, Alfama, and Avenida da Liberdade. And it's even more ideal if you're wanting to sample Lisbon's vibrant nightlife, with hundreds of excellent bars and restaurants on your doorstep
Rooftop Studio with Views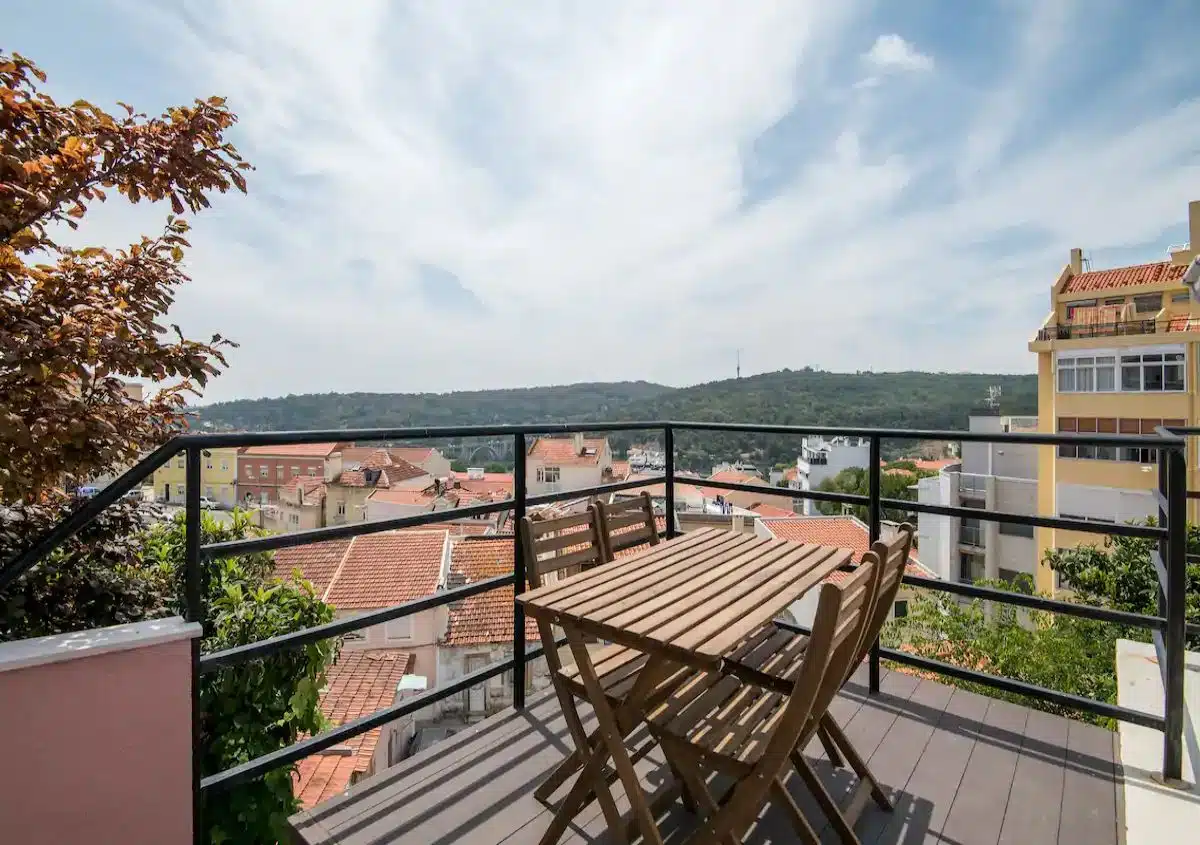 If you're looking for a gorgeous place to bed down, this rooftop studio is my favourite Airbnb Lisbon boasts – though this home offers a lot more than just a comfy bed for two. Take the stunning Moroccan-tiled kitchen, for example.
The location also hits the mark – you're two minutes away from the Aguas Livres museum and a short walk from the Amoreiras shopping centre. And if you're wanting to head down town, the apartment is opposite the vintage tramway.
Leafy, Stylish Apartment for 2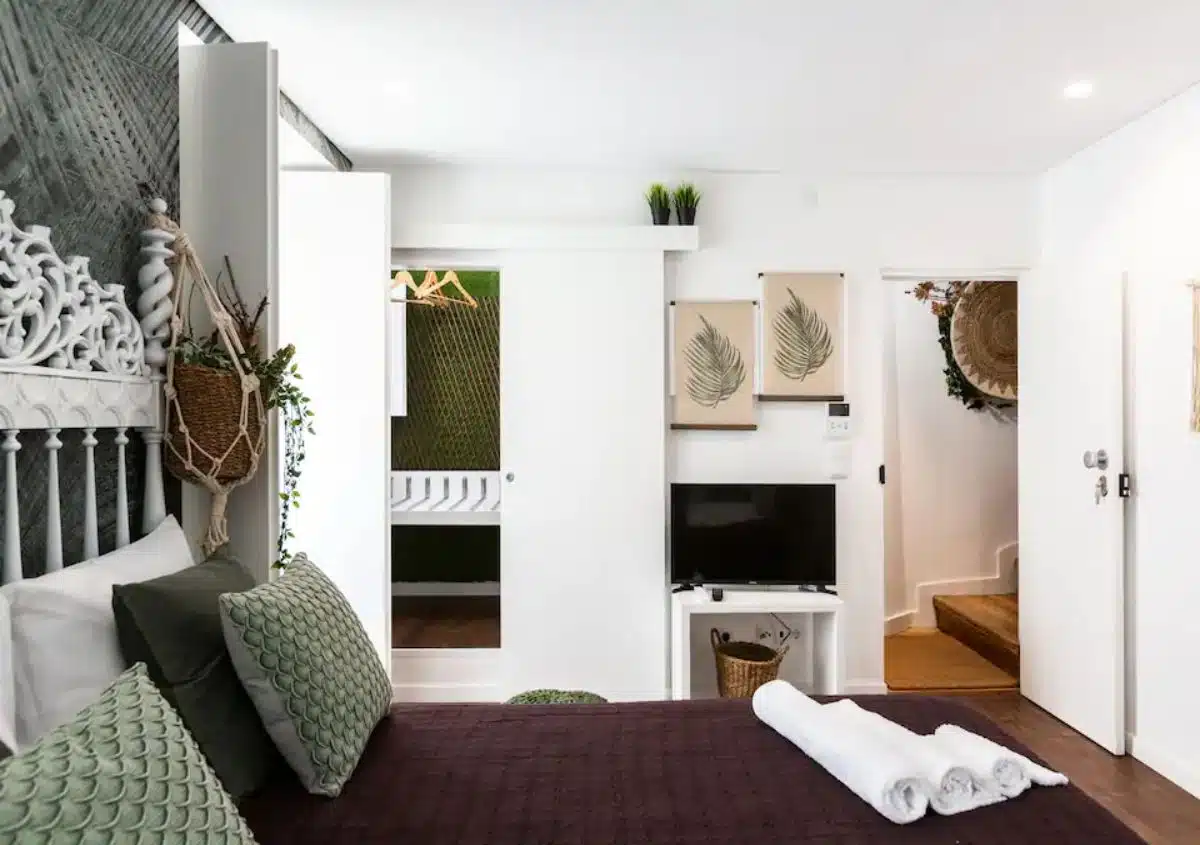 This is another brilliant Portugal Lisbon Airbnb located in Bairro Alto, right in the heart of the city. Decorated in leafy accents, the apartment is fresh, cool, and modern, yet oozes personality.
Whilst the pretty apartment is on the smaller side, it comes fully-equipped with everything you could possibly need for a short break in the capital, including an adorable kitchen, TV, and rather spacious bathroom.
Search More Airbnbs in Lisbon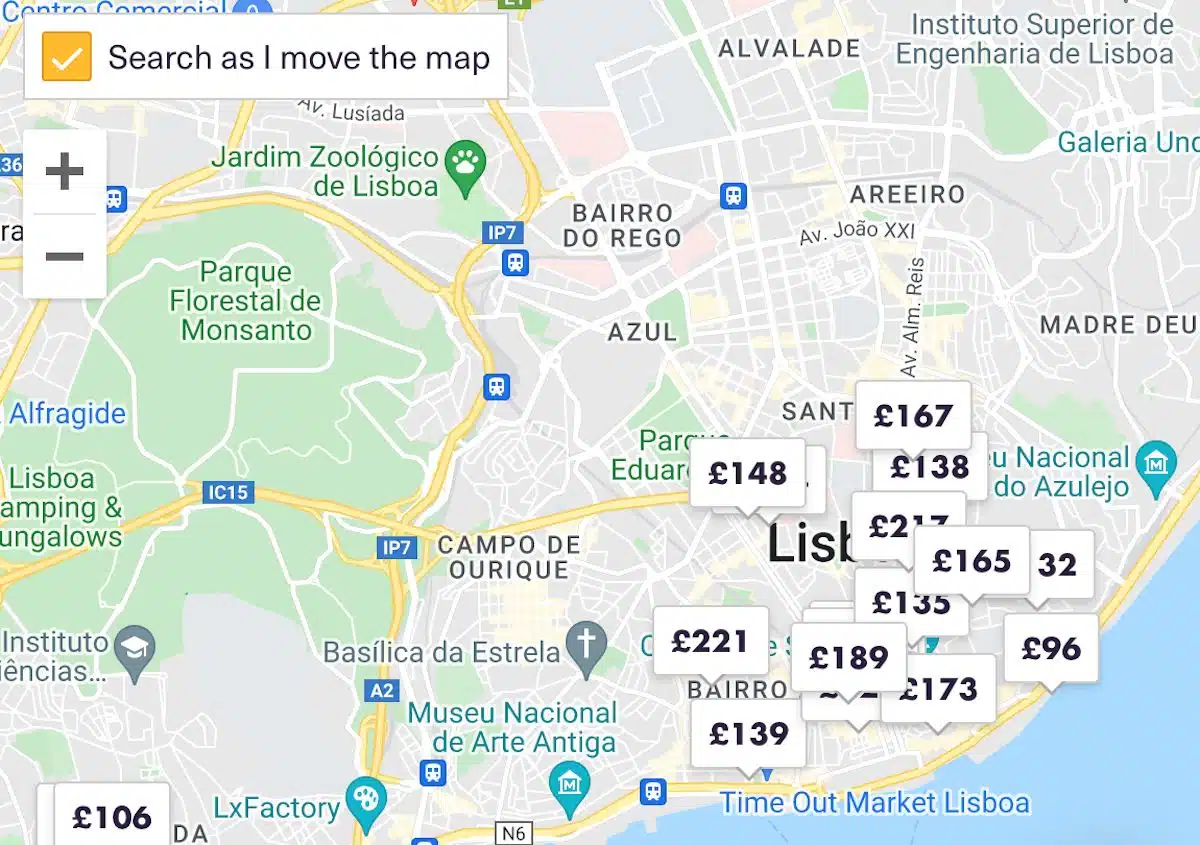 Read More Lisbon Travel Guides