Ready to find the best hotels in the Tuscan paradise of Volterra? This guide is packed with beautiful boutiques, legendary luxury and classy options for those on a budget in this Italian paradise.
So you're thinking of staying in Volterra on your Tuscany trip? Great choice.
Volterra is one of the most beautiful cities in Tuscany, which can trace its origins back to the 8th century BCE. Intrigued? Let's check where you should stay on your trip.
Best Hotels in Volterra: At a Glance
Best Hotels in Volterra
Hotel La Locanda
£££
Volterra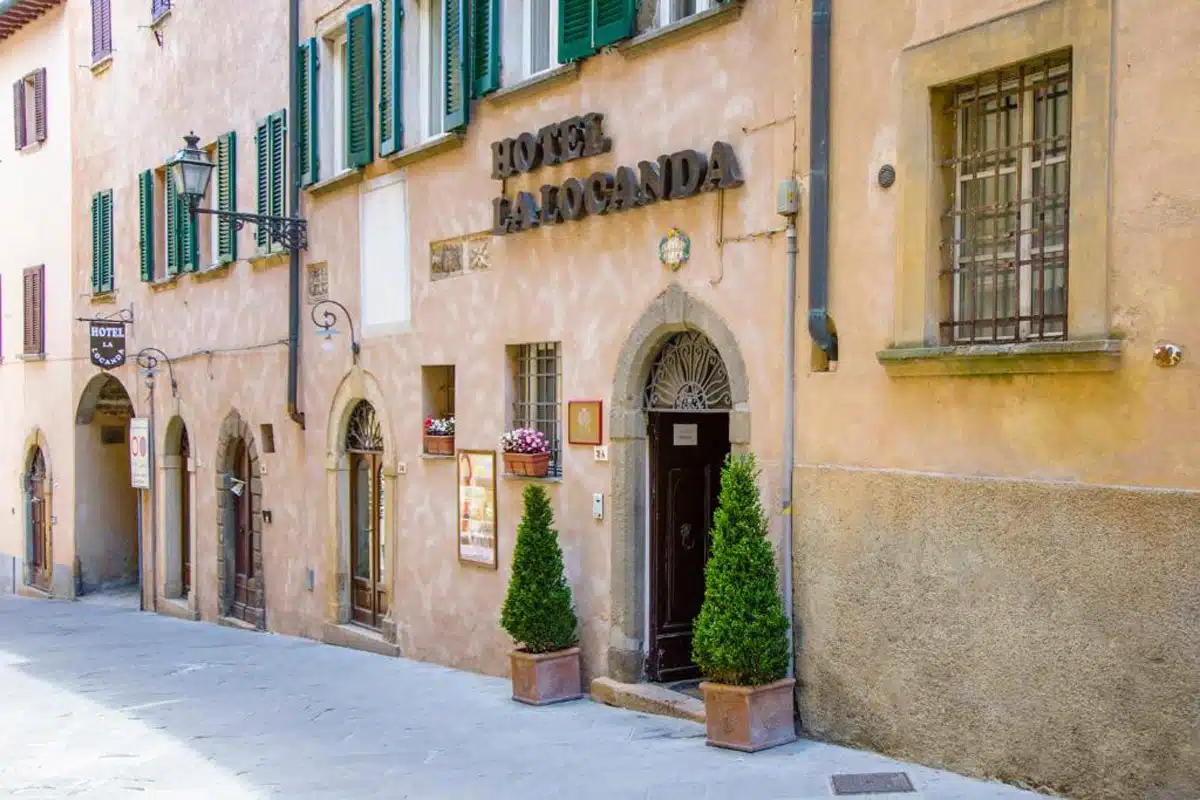 The Hotel La Locanda is a stunning hotel in a converted nunnery once owned by historian Anton Filippo Giacchi. Guests can enjoy the small inner garden to rest and relax while the hotel offers rich luxury design and comfort.
All rooms have a standard Satellite TV and mini-bar, while most have a spa bath or hydromassage shower to rest aching limbs after a long day's exploring.
The hotel has a restaurant offering a buffet breakfast with cold meats, cakes and cheese. All evening meals are made from fresh local produce with some of the best local wines.
Hotel Residence Villa Rioddi
££
Volterra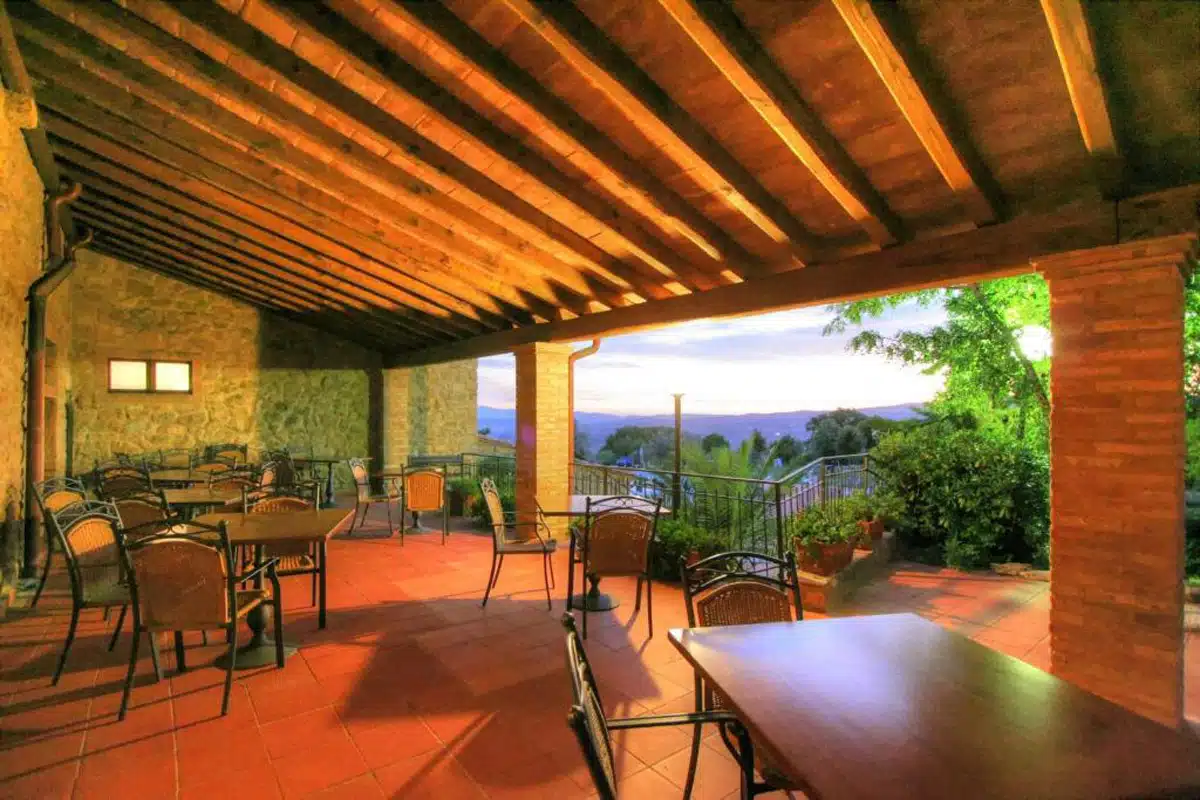 Just one minute from the San Giovanni Baptistery and with incredible vistas across the Tuscan hills as far as the eye can see, Hotel Residence Villa Rioddi has all the rich terracotta feel of an authentic Tuscan villa at very reasonable prices.
The villa dates back to the 15th century and has a beautiful outdoor pool that looks across the Cecina Valley. Guests can use complimentary bikes to explore the local area or kick back in their stunningly decorated rooms with satellite LCD TVs.
All rooms have aircon, mini bar, and ergonomic pillows or memory foam mattresses available on request to give you the most comfortable night's sleep.
Agrihotel Il Palagetto
££
Cozzano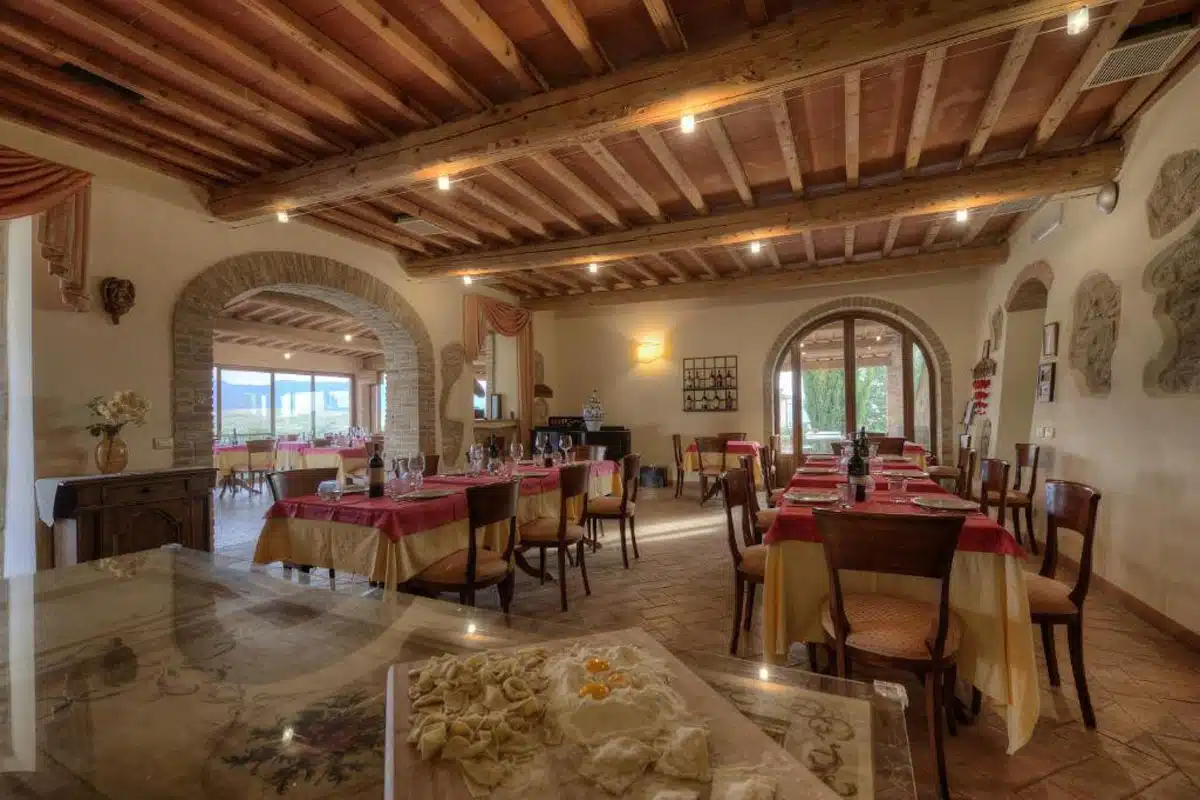 About four miles outside the centre of Volterra, the Agrihotel Il Palagetto lies deep in the Tuscan Hills. Views from the property, including the fabulous outdoor pool, are unmatched across the rolling Tuscan peaks.
This hillside hotel is ideal for anyone wanting a peaceful rural retreat and take advantage of the nearby nature reserve, horse riding, cycling and hiking trails, go fishing, or take in a round of golf.
On-site, guests can enjoy authentic Tuscan cookery classes or wine and olive oil tasting (probably not in the same glass!). Oh, and to top it off, the rooms are classy and comfortable.
Hotel San Lino
££
Volterra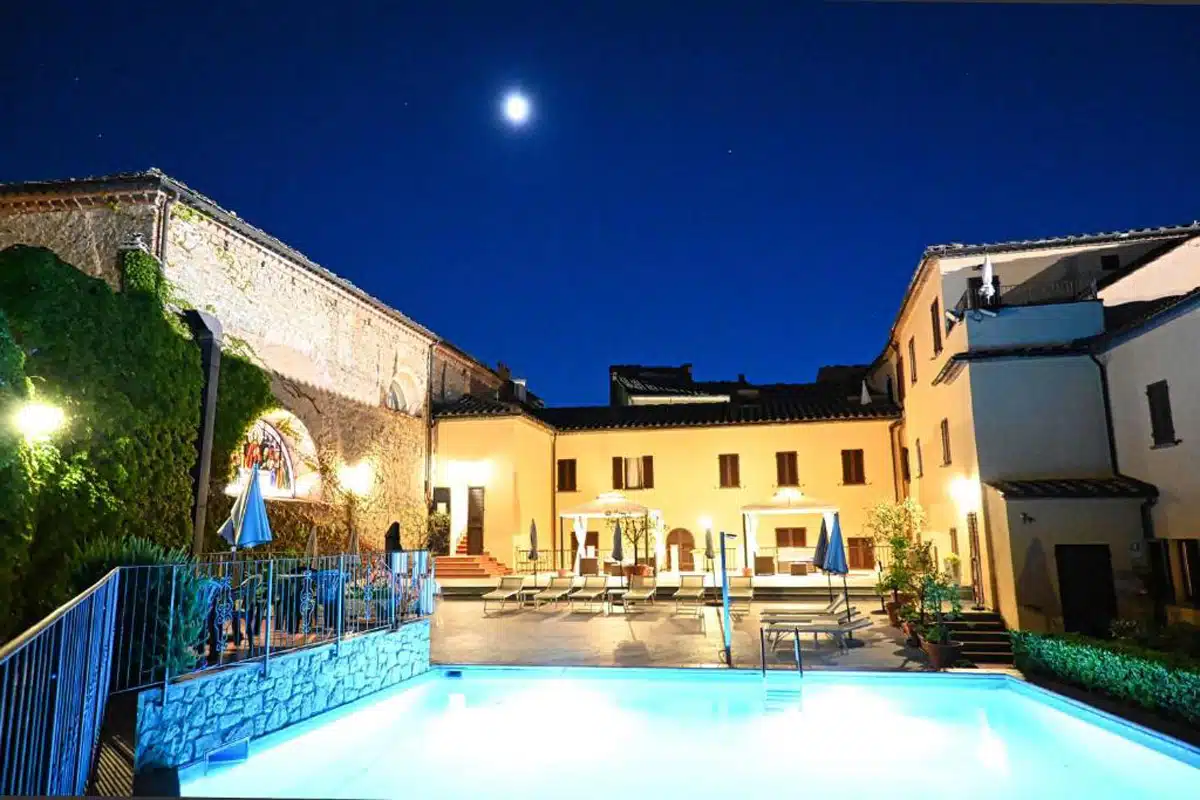 Hotel San Lino sits within the ancient medieval walls of Volterra and offers a beautiful outdoor pool, a beautifully maintained garden and a sun terrace with panoramic views across Tuscany.
The best rooms in this charming boutique hotel are decorated in a chic, rustic, Tuscan style, with terracotta floors neatly complimenting the stylish wooden furniture. All rooms have en-suite bathrooms, a minibar and satellite TV to help you relax after a long day on the tourist trail.
Albergo Etruria
££
Volterra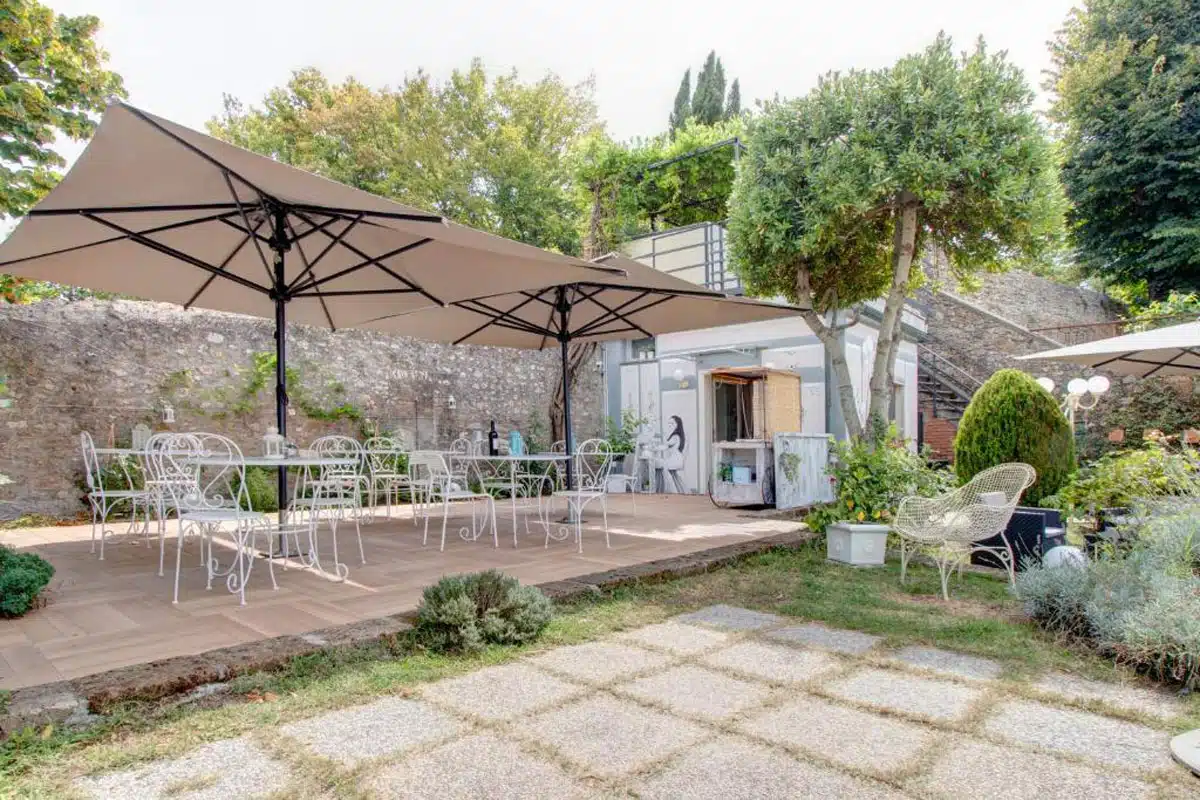 Only 110 yards from the Piazza dei Priori and Roman Amphitheatre, Albergo Etruria is a family-run hotel within a historic 8th-century building. The owners are only too happy to suggest tours, local hotspots to visit, and local restaurants.
Inside, guests can access some of the most tastefully decorated and designed rooms, where comfort is a priority. Internet access is complimentary, while rooms all have well-equipped private bathrooms. This gorgeous old hotel is an ideal base for exploring Volterra and the local surroundings.
Borgo Pignano
£££
Pignano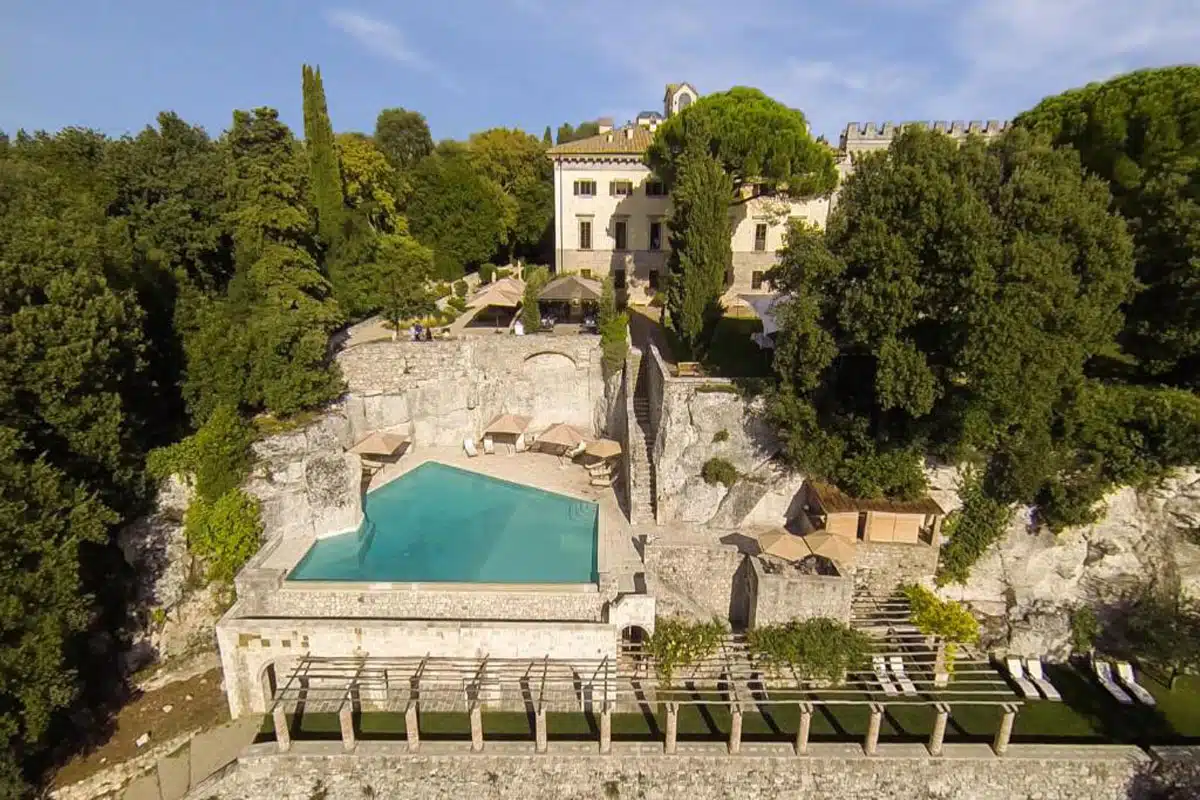 Surrounded by the hills of Volterra, Borgo Pignano is a hidden oasis of palatial luxury set inside 750 hectares of private gardens and woods.
With an outdoor pool, on-site restaurant and children's club, this hotel is an incredible trip back in time. Accommodation boasts genuine 18th-century artwork and frescoes, some with tiled or marble floors, desks, and balconies. All bathrooms are en-suite and marble.
And if all that isn't enough to charm you to stay, a wellness centre is at guests' disposal with a sauna, hammam and steam room to enjoy!
Hotel Antica Badia
££
Volterra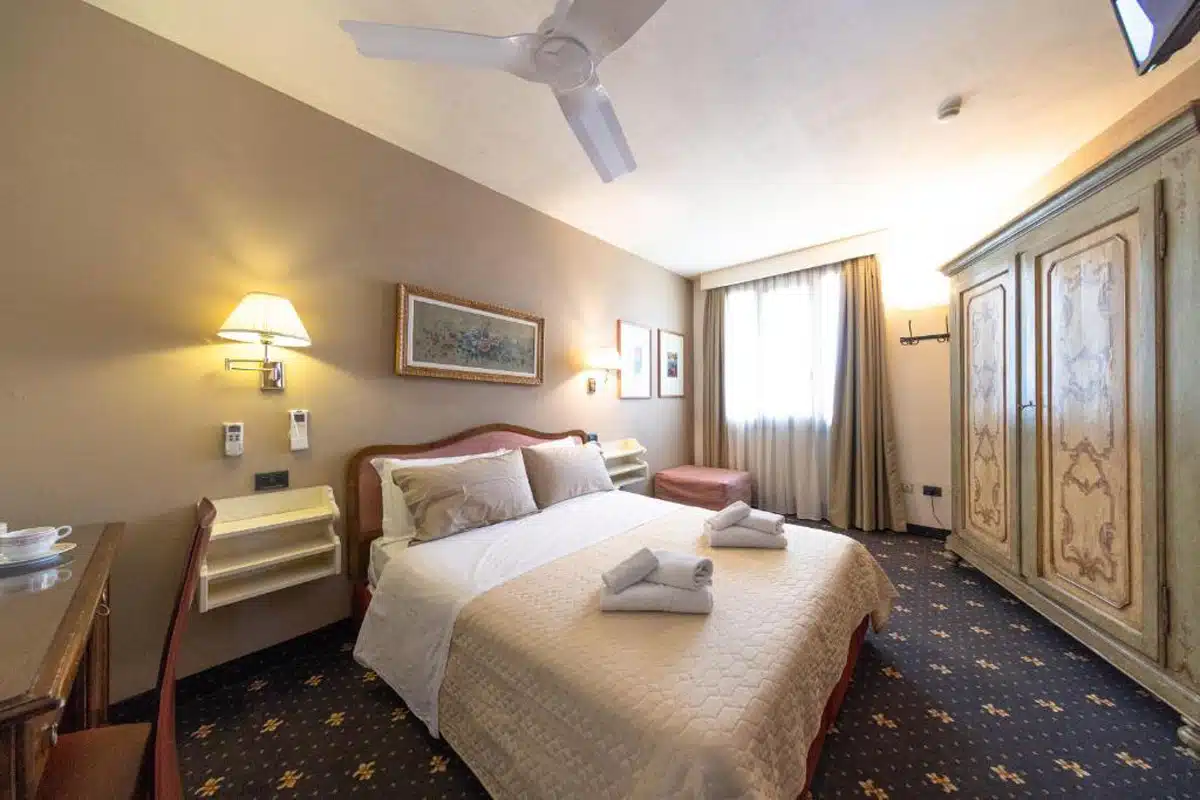 The Hotel Antica Badia is a short walk from the centre of Volterra. It has a sun terrace where al-fresco dining is an excellent option in spring and summer.
All rooms in this boutique hotel are air-conditioned and have a minibar and private bathroom, nicely stacked with complimentary toiletries and a hairdryer. Guests can park free of charge, which is helpful if you've hired a car to get around Tuscany.
Family rooms are available if you have little ones, while a free shuttle to Pisa Airport is available to get you to and from your flights with minimal fuss.
Hotel Volterra In
££
Volterra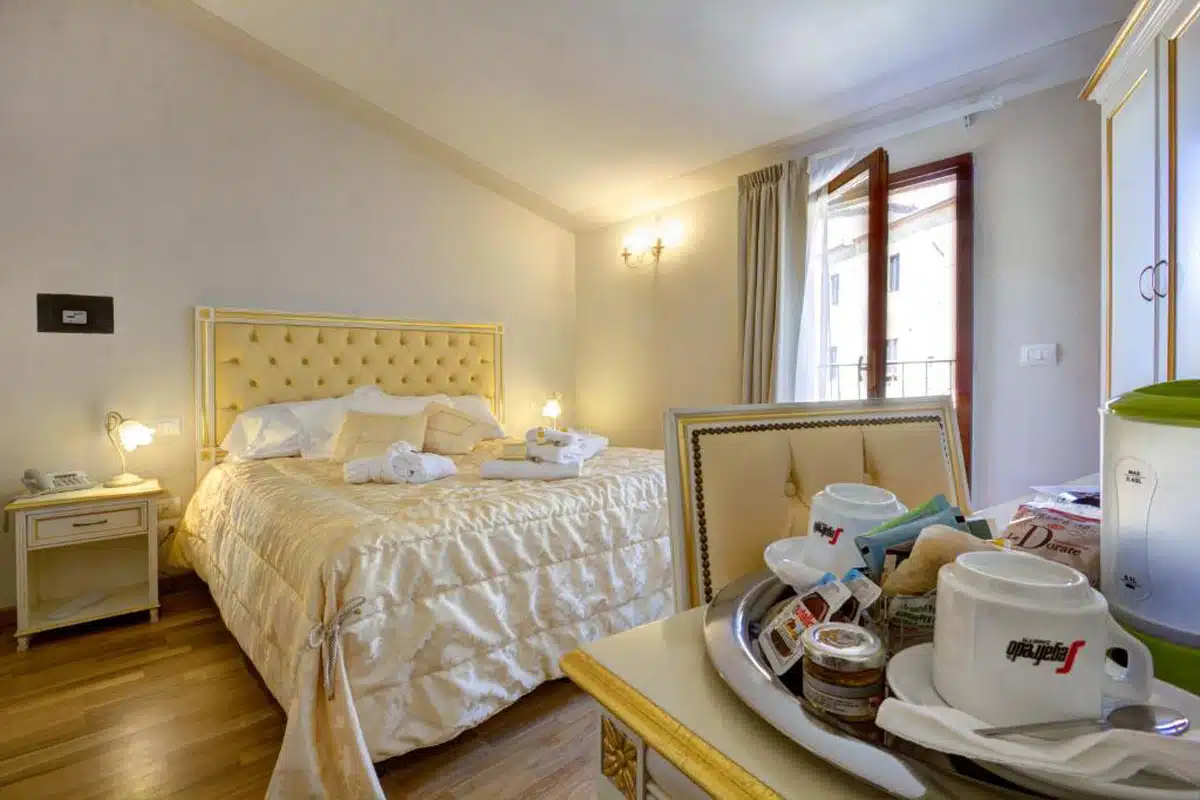 The Hotel Volterra In is a beautiful 3-star boutique hotel that offers guests views across the town, a shared lounge and a nicely stocked bar. If you're out and about before grabbing a flight home, they'll look after your baggage for you as well.
The hotel was renovated in 2014 and comprises two buildings over three floors. As well as standard rooms, there are four suites, one of which has a beautiful rooftop terrace that offers unrivalled views across the town.
All rooms have air-conditioning, flat-screen TV with satellite channels, a fridge, bidet and good size wardrobe. Some rooms have a terrace or balcony where you can sit and bask in the warm Tuscan sun while letting time seep away.
Albergo Africa
£
Saline di Volterra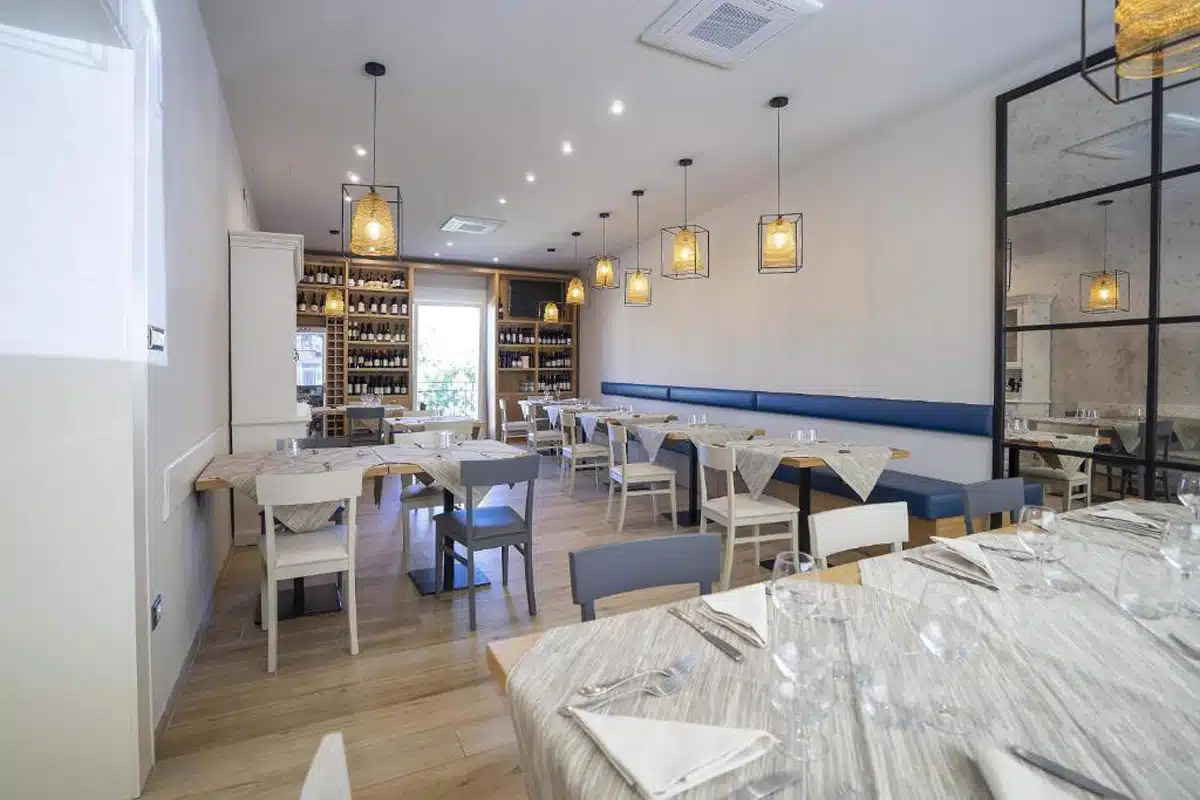 Albergo Africa is a hotel that offers classic-style rooms with air-conditioning as standard. All rooms have a flat-screen TV and tiled floors, which add a pleasant coolness on warm, balmy summer days.
Unlike many of the hotels in Volterra, Albergo Africa offers a modern, fresh feel with climate control and bright and airy decor. One of the second-floor rooms recently added a terrace to provide stunning views and a private oasis of calm.
The restaurant is a great place to sample local Tuscan specialities, while the bar offers an excellent range of local wines. This hotel is a perfect option for anyone wanting to sample Tuscany on a budget – the free parking is a tidy little bonus.
Hotel Foresteria
£
San Girolamo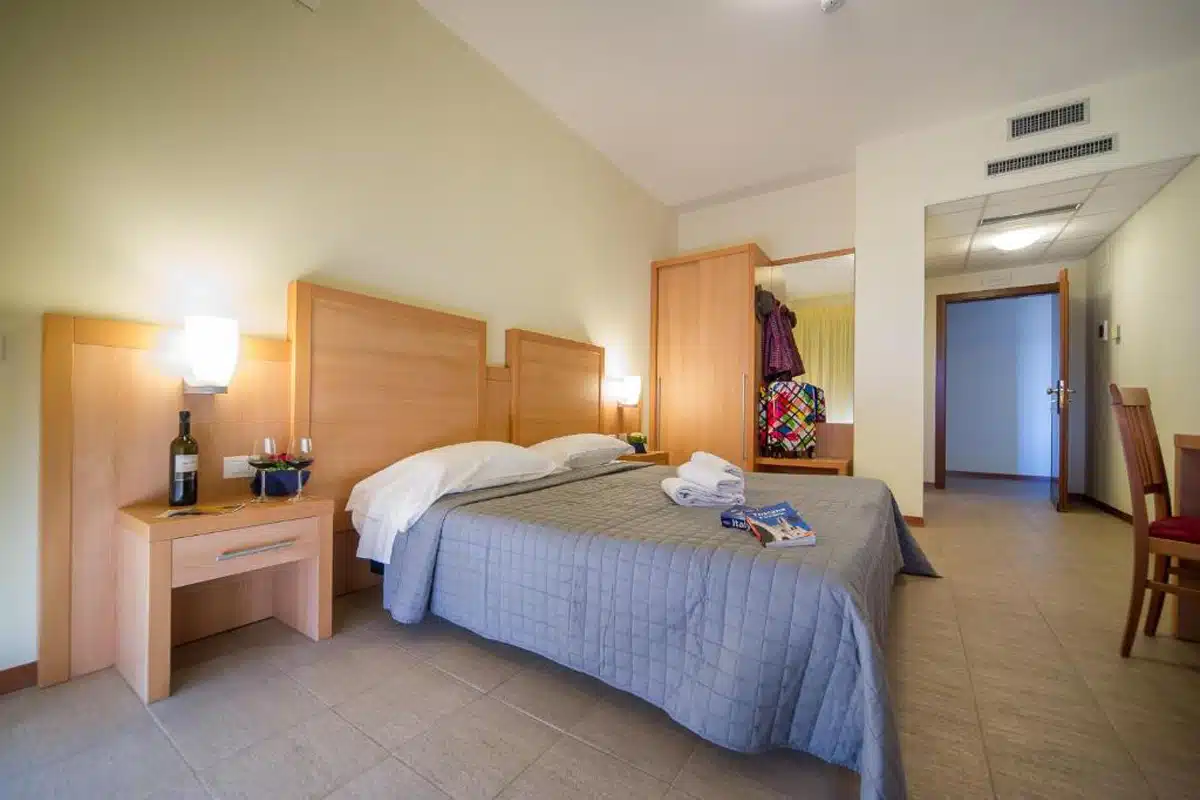 Another hotel that offers excellent space and incredible out-of-town views on the way into Volterra is Hotel Foresteria. Just 2 km from Porta a Selci, one of the ancient gates to the town, this is an excellent spot for anyone who wants to kick back and relax in a stunning rural setting.
All rooms boast a simple modern design, thoroughly equipped for disabled guests. Meanwhile, gorgeous countryside views come as standard and access to Tuscany's many charms is within easy reach from this well-located hotel.
Hotel Villa Porto All'Arco
££
Volterra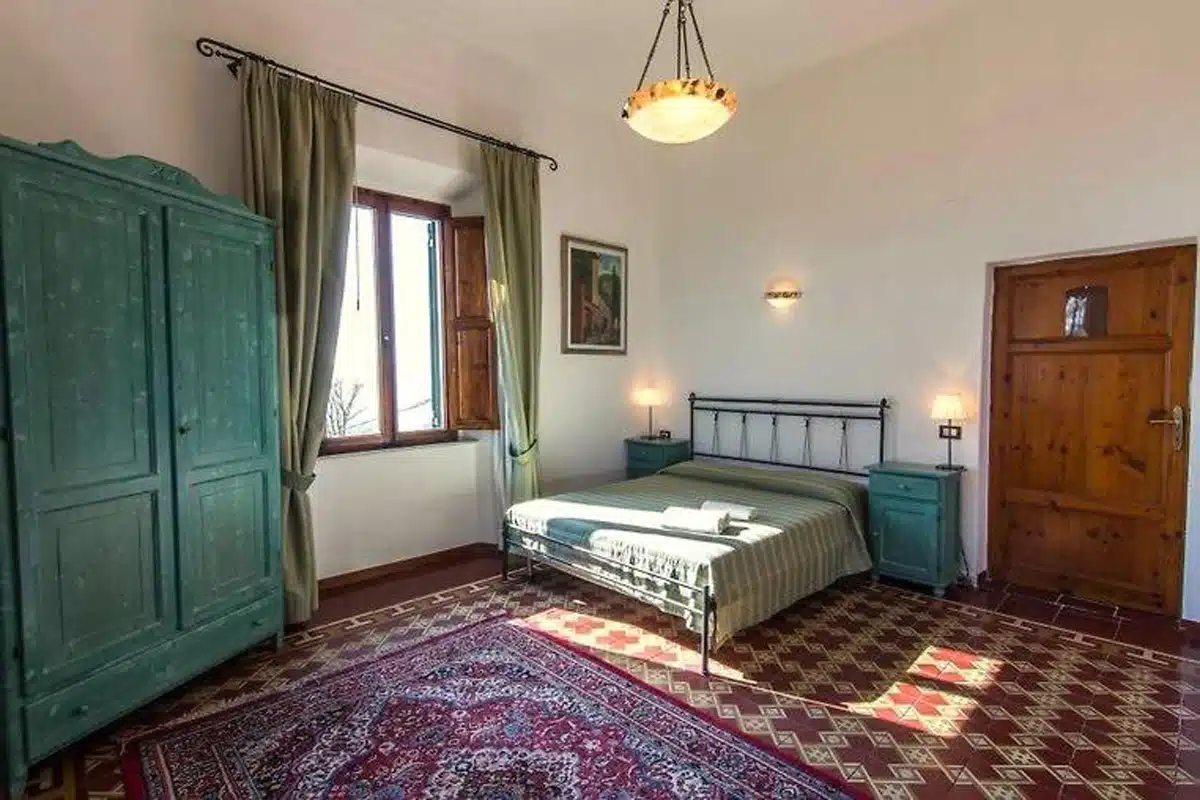 This beautiful hotel is located five minutes from the Piazza dei Piori and 250 minutes from the ancient medieval city walls. The Hotel Villa Porta All'Arco is set in a stunning location and takes its name from the historic city gate of the same name.
This early 20th-century villa was a private residence and became a hotel in 2000. It has a beautiful garden and classically decorated rooms with harmonious musical influences, and it comes with private bathrooms and free WiFi.
One of the treats of this hillside retreat is enjoying a breakfast – including vegan options – outside during the summer, something guaranteed to get your day off to the perfect start.
Hotel Molino D'Era
££
Molino D'Era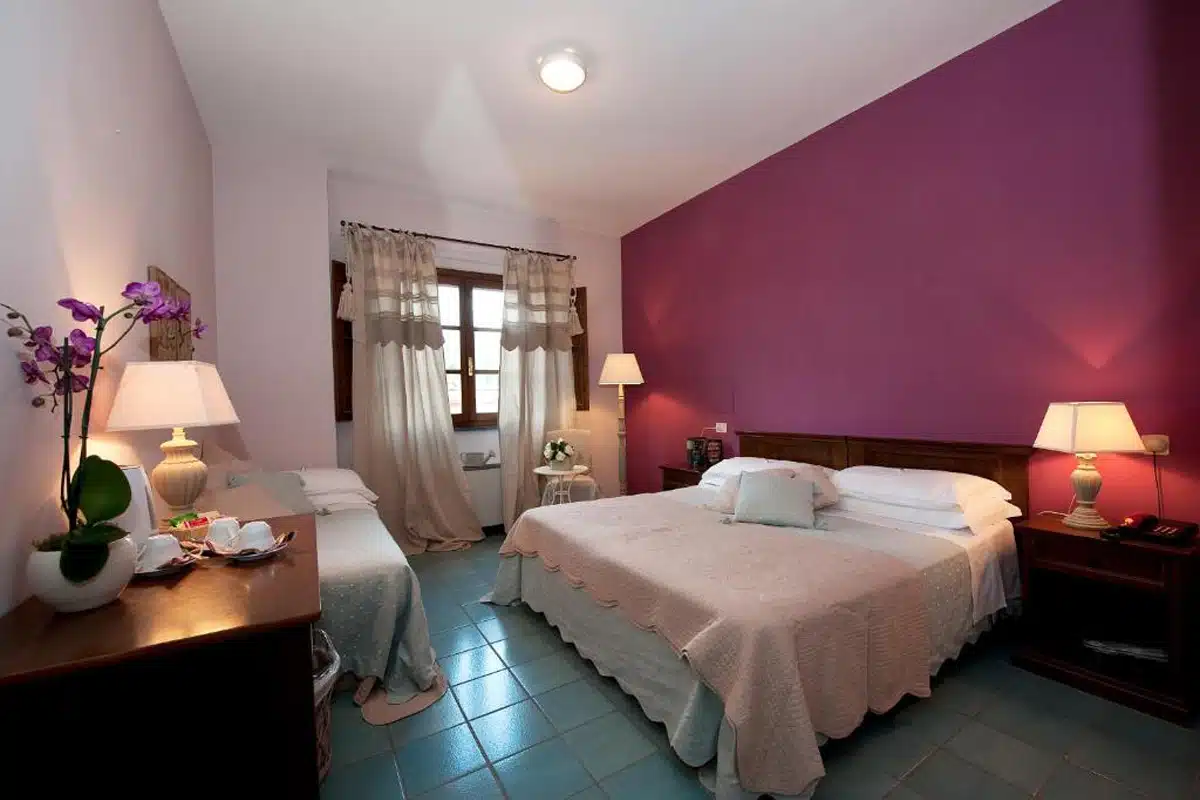 Within easy reach of the SS439 highway that links the hotel to Volterra and Pisa, the Hotel Molino D'Era is a pet-friendly hotel (albeit 10EUR each per night), family-owned and smothered by the beautiful Tuscan hills.
As you'd expect from such a rich rural setting, the hotel has extensive gardens and a beautiful sun-kissed outdoor terrace. Inside, there's a restaurant serving local cuisine cooked on a wood-burning grill and wines aplenty.
Each room has en-suite bathrooms, air-conditioning and incredible views as standard. And while the hotel doesn't have a pool of its own, you can head down the road to Santa Vittoria Farm and use their new swimming pool underneath the incredible panoramic terrace.
Castello di Casole
£££
Querceto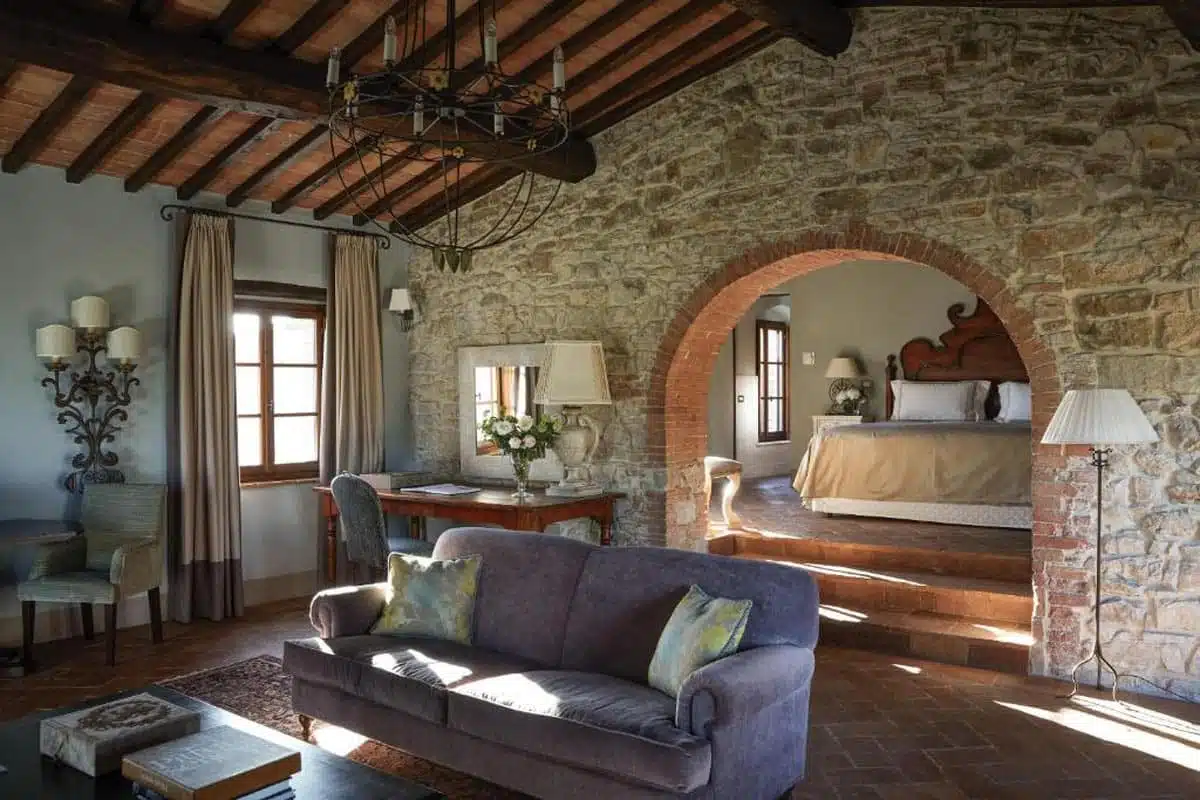 About a 20-minute drive from Volterra, Castello di Casole is a Belmond Hotel with world-class service.
This Tuscan gem has an outdoor pool, spa and wellness centre, and two incredible restaurants. Also, rooms come with freestanding bathtubs in Carrara marble or mosaic floored bathrooms, a minibar and satellite TV.
A former castle, this is an excellent spot for visitors to explore Volterra and Tuscany, with Florence just an hour away. The hotel also hires bikes to help you explore the stunning surroundings at a beautifully leisurely pace.
Best Hotels in Volterra: Frequently Asked Questions
What is the Best Area to Stay in Volterra?
If you like to be near the hustle and bustle of a charming Tuscan town with plenty to offer tourists during the day and after dark, finding a hotel in downtown Volterra will be right for you.
However, if, like me, you're more into a quieter base to rest, relax, and recharge while using it to explore Tuscany more widely, then staying just outside the town in one of the many gorgeous hillside rural properties will be ideal.
Practical Tips to Consider Before Booking Your Volterra Hotel
I suggest travelling between April and September to get the best from your visit to Volterra. You'll get the best weather, which means the best views. It can turn frigid in the off-season.
The nearest international airport is Pisa, although Florence isn't much more than an hour away. Book airport transfers in advance to minimise any fuss upon arrival or when you're getting ready to depart.
Don't feel obliged to eat in the on-site restaurants when staying in Volterra. There is an endless choice of places to eat in the town, so don't be afraid to treat yourself.
Love This? Save and Share on Pinterest