Visiting Barcelona soon? Here are 22 bucket list-worthy Barcelona tours you don't want to skip out on.
It's time to spill the beans on some of the most exciting tours Barcelona has to offer. Prepare for a veritable onslaught of vivacious gastronomy, infectious culture and otherworldly sights.
It's only fair that you have an absolute blast during your time in the city. And what friend would I be if I didn't steer you in the right direction? Especially since I'm fresh from a three-month-long stay. Let's uncover the top BCN tours.
Best Tours of Barcelona
Welcome Tour to Barcelona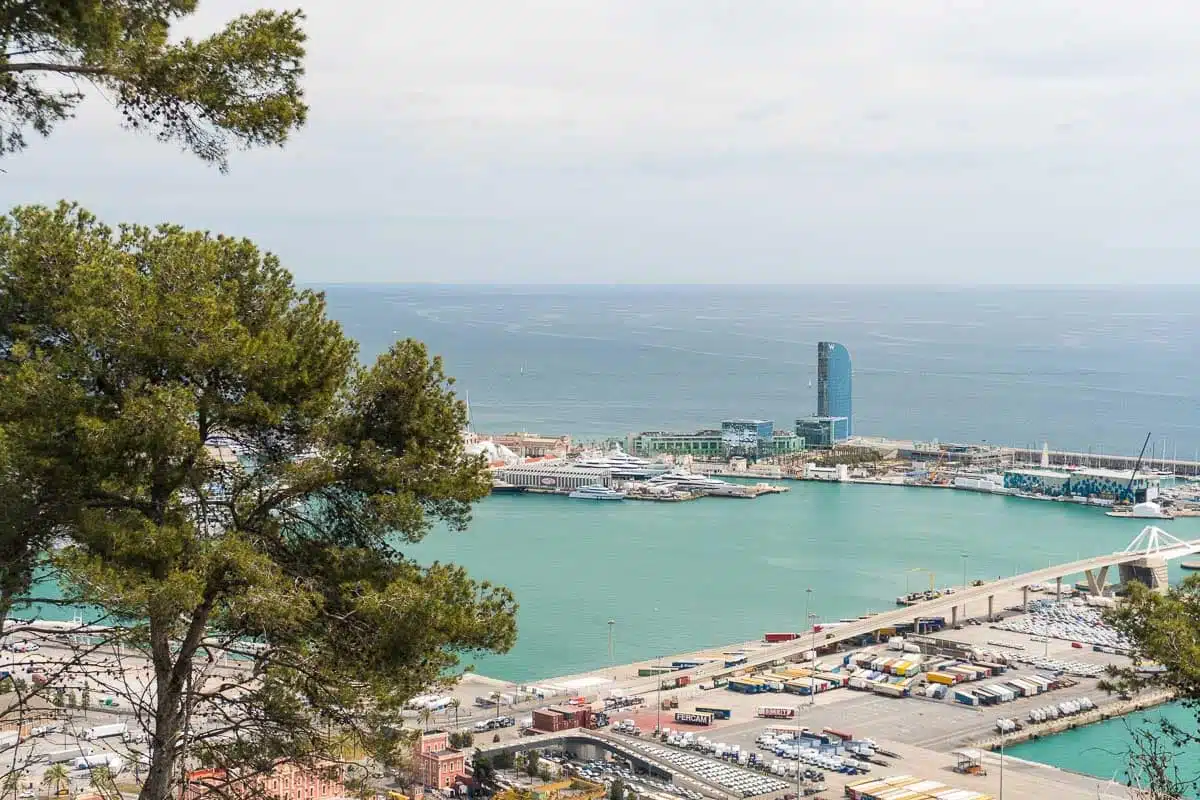 How about kicking things off with a joyful welcoming private tour in Barcelona via an electric tuk-tuk? Those massive hop-on-hop-off buses are slightly outdated, allowing innovative ways to explore a city. And these adorable electric tuk-tuks are just made for sightseeing!
Buzz through the city's narrow streets and winding corners without worrying about parking (I'm looking at your double-decker bus). You'll also manage to snap some fantastic pictures for socials. The tour guide will show you all the highlights of the city, like the Sagrada Familia and Casa Milà as well as some of its lesser-known finds.
Book Your Barcelona City Tour Here
Coastline Boat Trip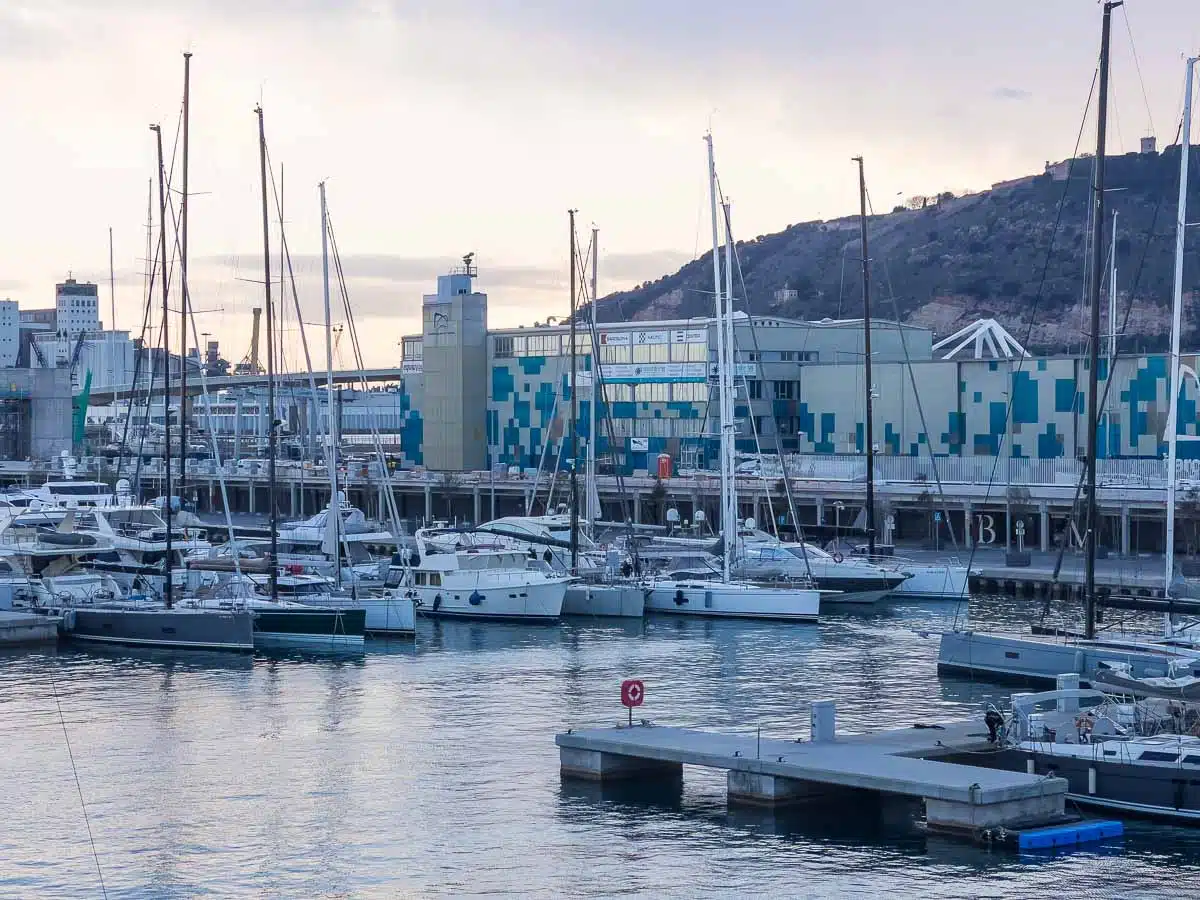 Enjoy one of the most scenic Barcelona boat tours on crystal-clear Mediterranean waters. This boat trip lets you absorb the beautiful coast and ethereal sunsets while socialising with people who *could* become your new besties. It's pure bliss.
Capture some Instagram-worthy shots on the luxury sailboat. Dig into sumptuous snacks and a bottle of sparkling cava. Don't worry; you can stick with soft drinks if you don't want to get carried away (wink).
You can book a shared or private tour, which might be an ideal romantic date (thank me later). Don't forget your sunglasses and sunscreen.
Tapas and Wine Experience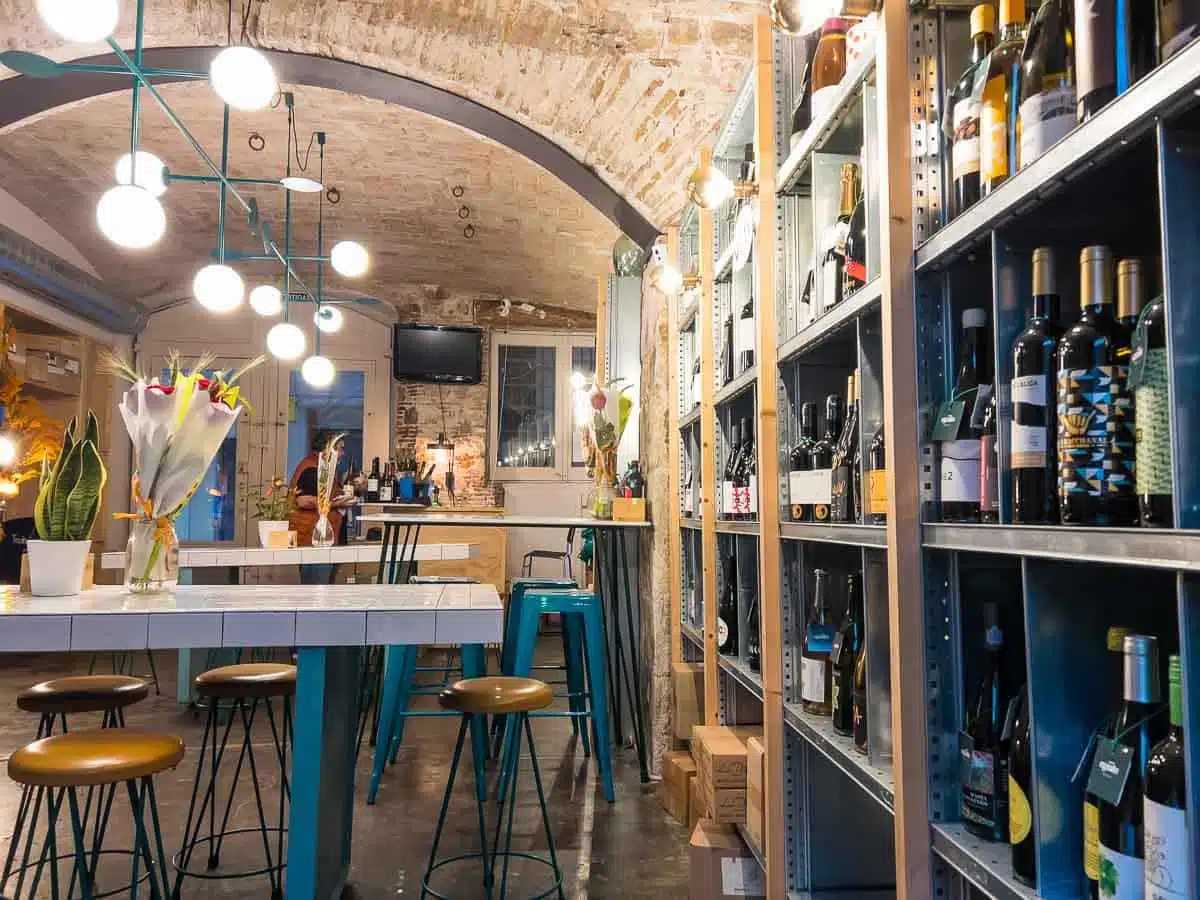 Traditional wines and tantalising tapas — what could be better than this combo? How about experiencing this lavish affair on a three-hour Barcelona food tour? This walking tour takes you through local bars and authentic spots to indulge in fine regional wines and delectable tapas.
Afterwards, consider yourself 'cultured', since a local who knows all the ins and outs of Barcelona will guide you. At each restaurant, you'll get ample time to sample vibrant Catalan cuisine and local specialities such as 'pan con tomate' or Iberian ham. I can't think of any self-proclaimed foodie who wouldn't want to try this gastronomical adventure.
Book Your Barcelona Tapas Tour Here
Hot-Air Balloon Flight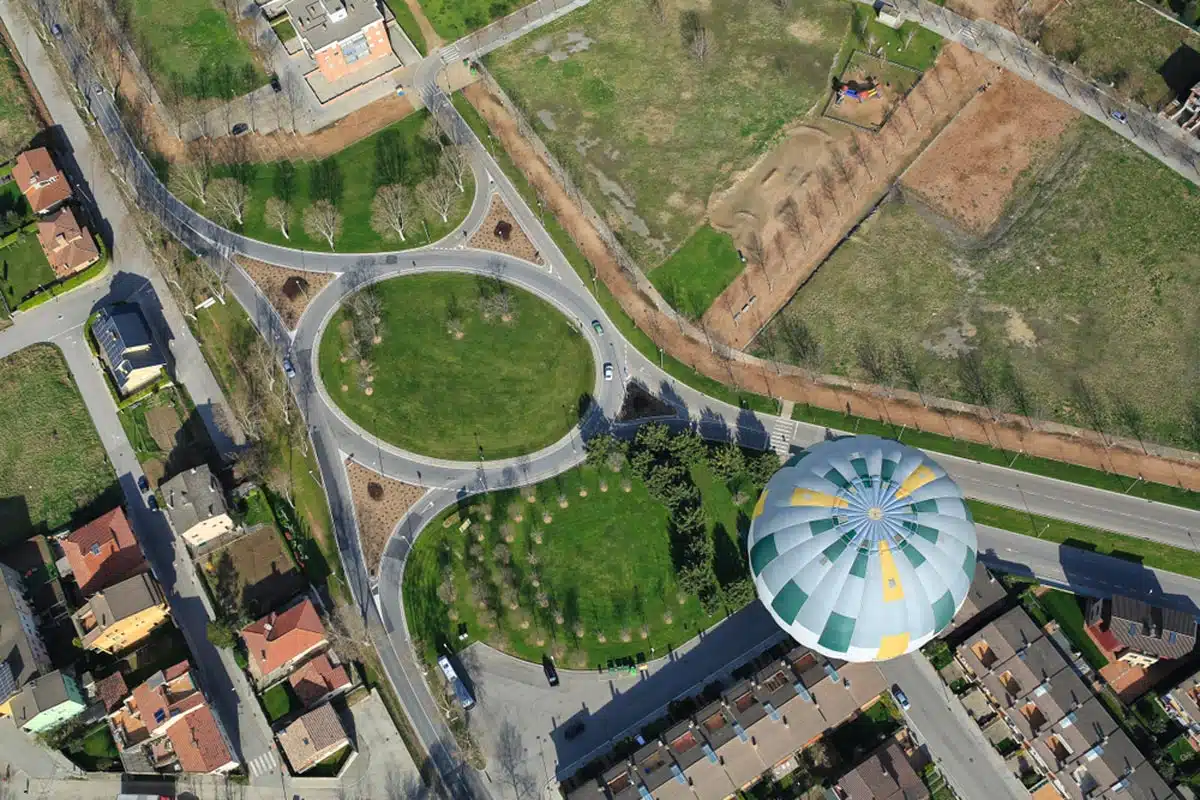 Tired of all the walking? I've got your back with this hot-air balloon tour. I'm calling out to all the adrenaline junkies (and the silent homebodies waiting to conquer their fears).
This fun-tasting adventure starts at the Hard Rock Cafe meeting point, and then you'll have a quick stop at Restaurant Zèfir for a coffee (and your last chance to wee). Shortly after, you'll reach the flying area where your giant balloon ride awaits.
You'll soar above the gorgeous Catalan landscape at 3,000 feet (900 metres), with Montserrat and the Pyrenees Mountains peeking at you. The trip ends with a lovely glass of Cava and a personalised flight certificate.
Hop on this Hot-Air Balloon Ride
Sagrada Familia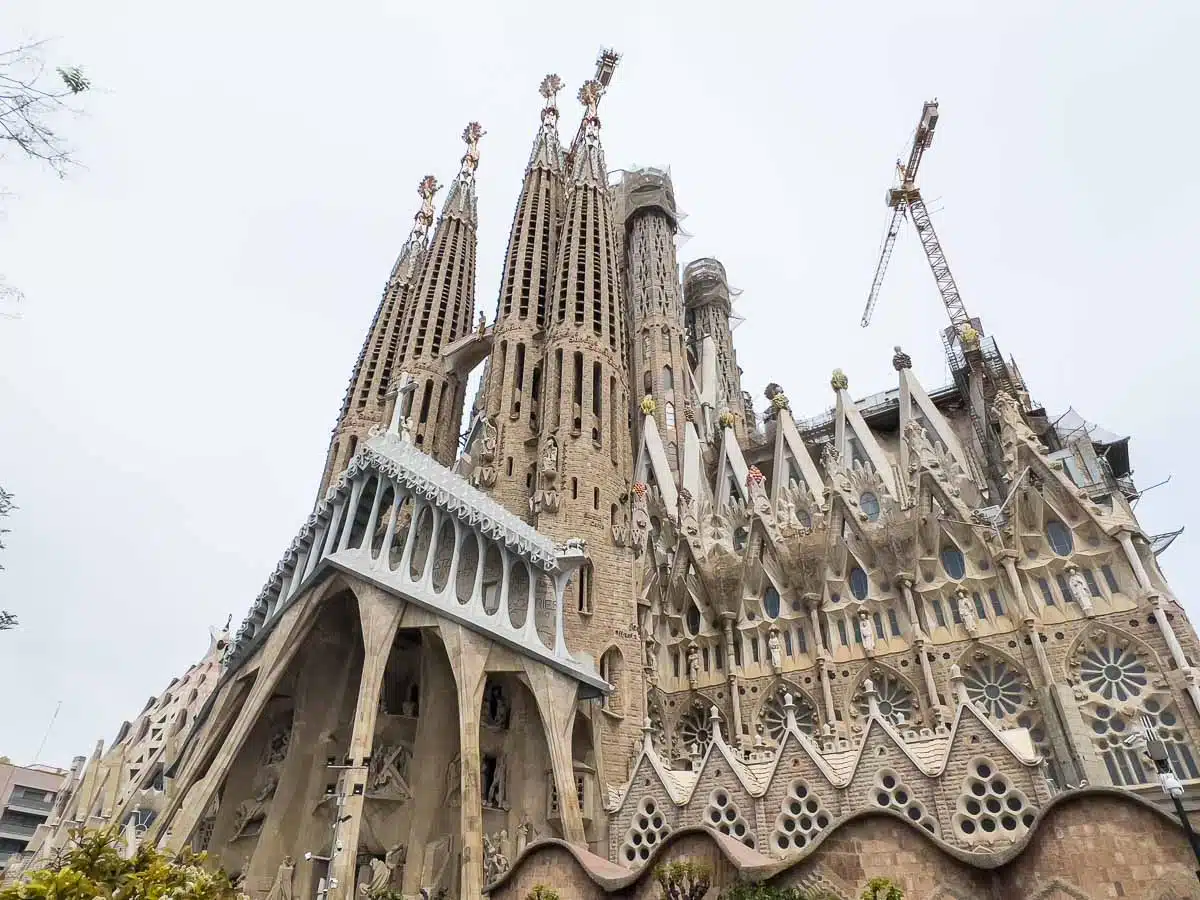 Go on this splendid tour of the most visited landmarks of Barcelona, the iconic Sagrada Familia.
This Art Nouveau masterpiece consists of two parts: the Nativity Facade, depicting the birth of Christ and the Passion Facade, showing the last week of Christ's life.
An important thing to note is that no ticket includes both sets of towers, so you'd have to choose which one you'd like to see on your tour. You must book your ticket as far in advance as possible, especially if you want to go up into the towers, as these sell out days or weeks in advance.
Book Your Gaudi Tour of Barcelona Here
Street Art Tour From Artspace Tours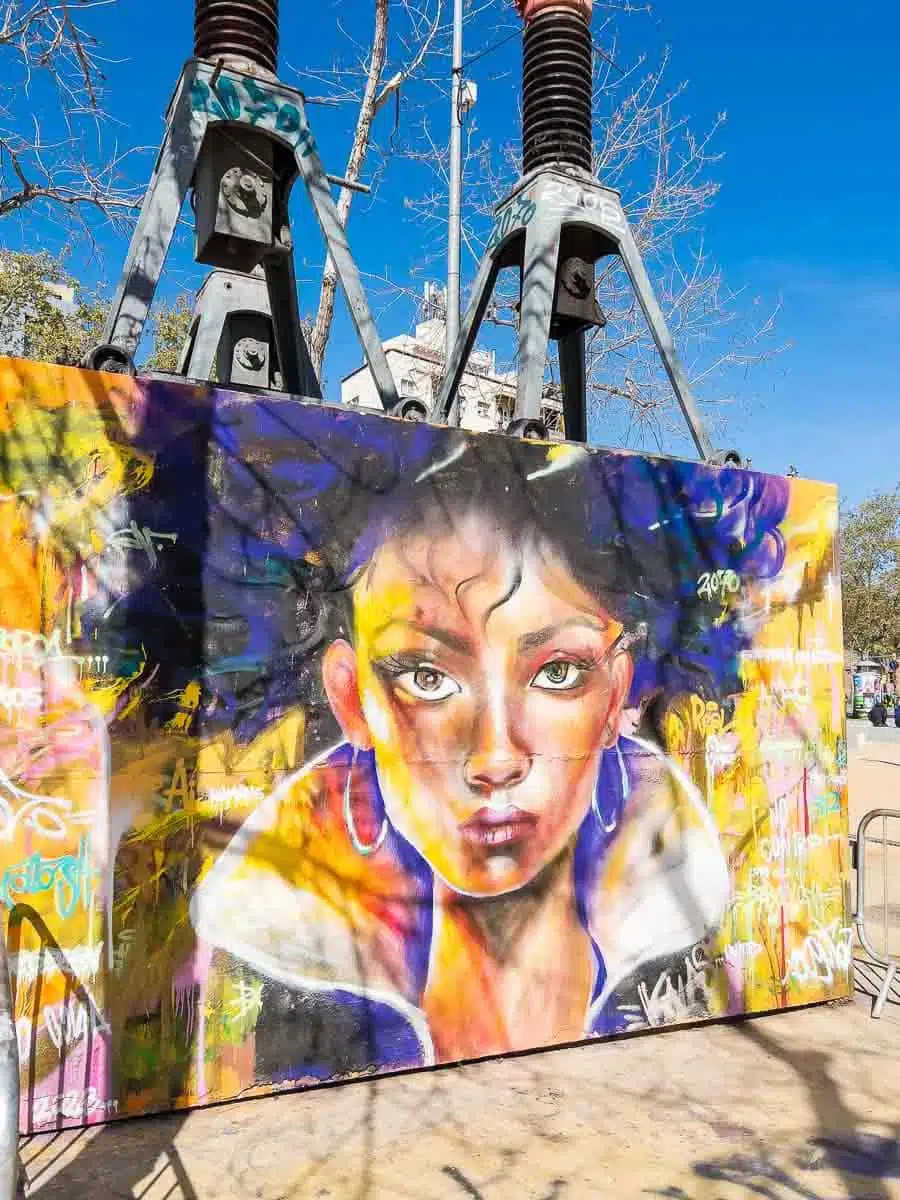 Allow one of Spain's top-rated art tour companies, Artspace, to show you Barcelona's most intriguing street art displays. Once considered a product of rebellion, today, street art is on par with modern art for its ability to convey a message.
Photograph epic selfies as you wind through Barcelona's hidden and vibrant street art scene. You'll also learn about the graffiti culture through a masterclass and the art of spray painting. Beside the street tour, Artspace also offers a Picasso and an Art & Wine tour, both lasting two hours at £22.
Book Your Street Art Tour of Barcelona
Flamenco Show at Tablao Flamenco Cordobes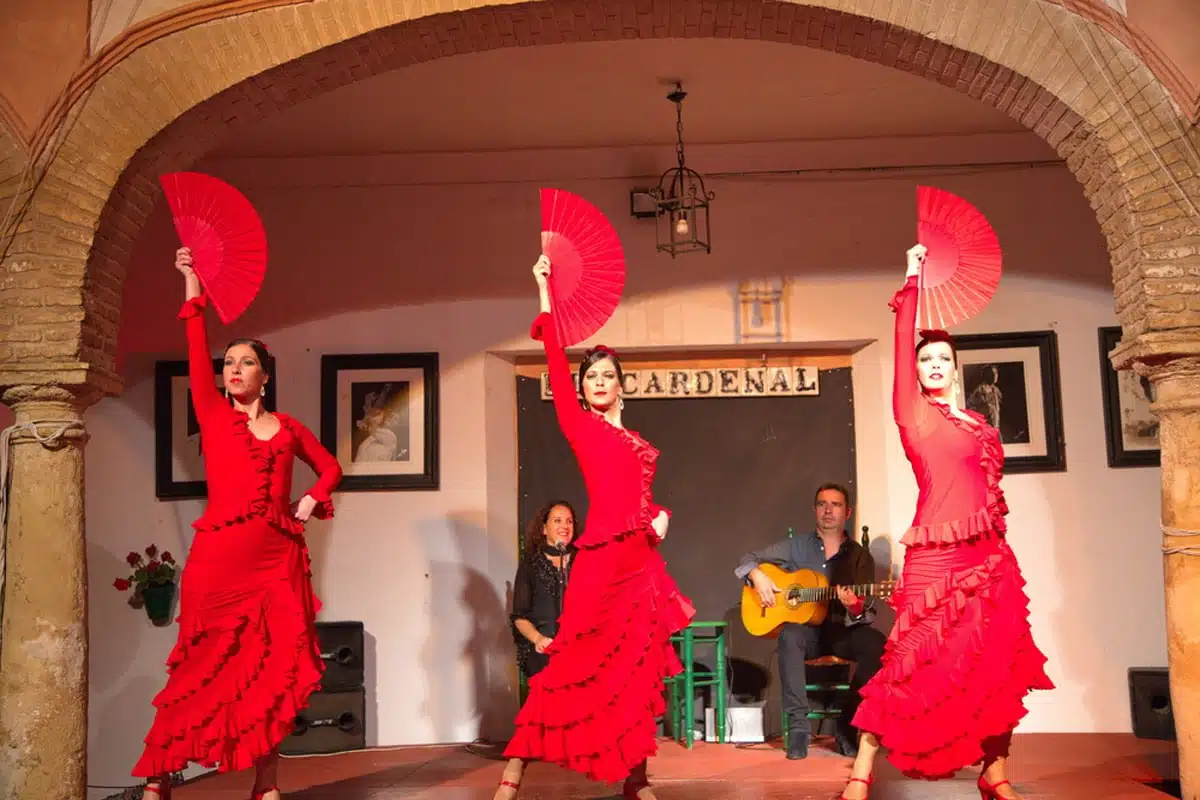 You didn't think I would leave out one of Spain's most defining cultural heritages, did you? Get ready to snap your fingers to the rhythms of the Spanish guitar as vibrantly dressed performers compel you with their hypnotic moves.
The flamenco show involves a high-spirited, rhythmical dance routine along with flamenco music. With this entry ticket, you'll watch world-renowned dancers and indulge in regional dishes. The festivities take place in the heart of the city at a historical venue adorned with Moorish decor.
Note: You're not allowed to take pictures or videos during the performance, only at the last four minutes of the show during the curtain call.
Three Countries in One Day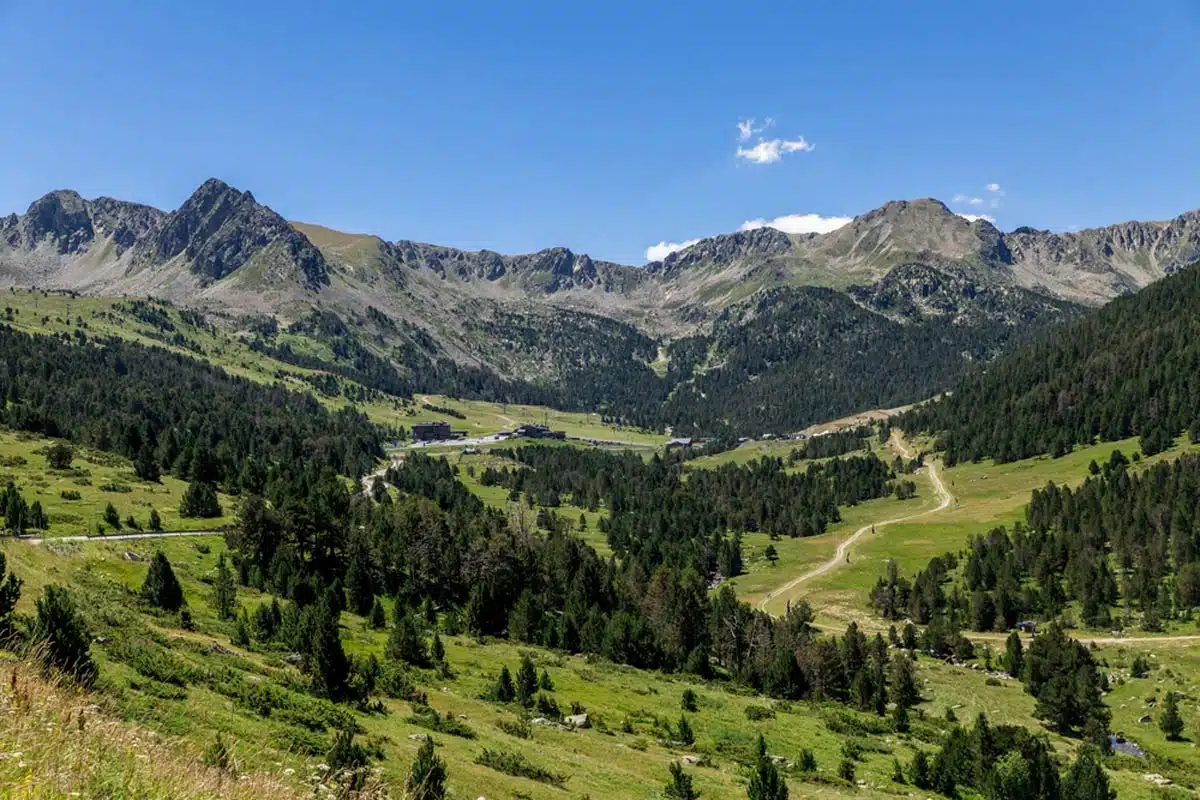 There are a few places where you can travel between three countries in one day. Luckily for you, Barcelona happens to be one of them — so don't miss this fantastic opportunity.
You'll start your round trip journey in Spain, of course, where you'll travel from Barcelona to the quaint mediaeval village of Baga. Then you'll cross the border to France's charming spa village, Ax-les-Thermes. Here, you'll visit ancient sights, natural fountains harbouring healing waters and local artisan shops filled with cheeses and cured meats.
After a quintessentially French experience, you'll pass through the breathtaking Pyrenees Alps to reach Andorra's capital.
Book Your Barcelona Day Tour Here
Park Güell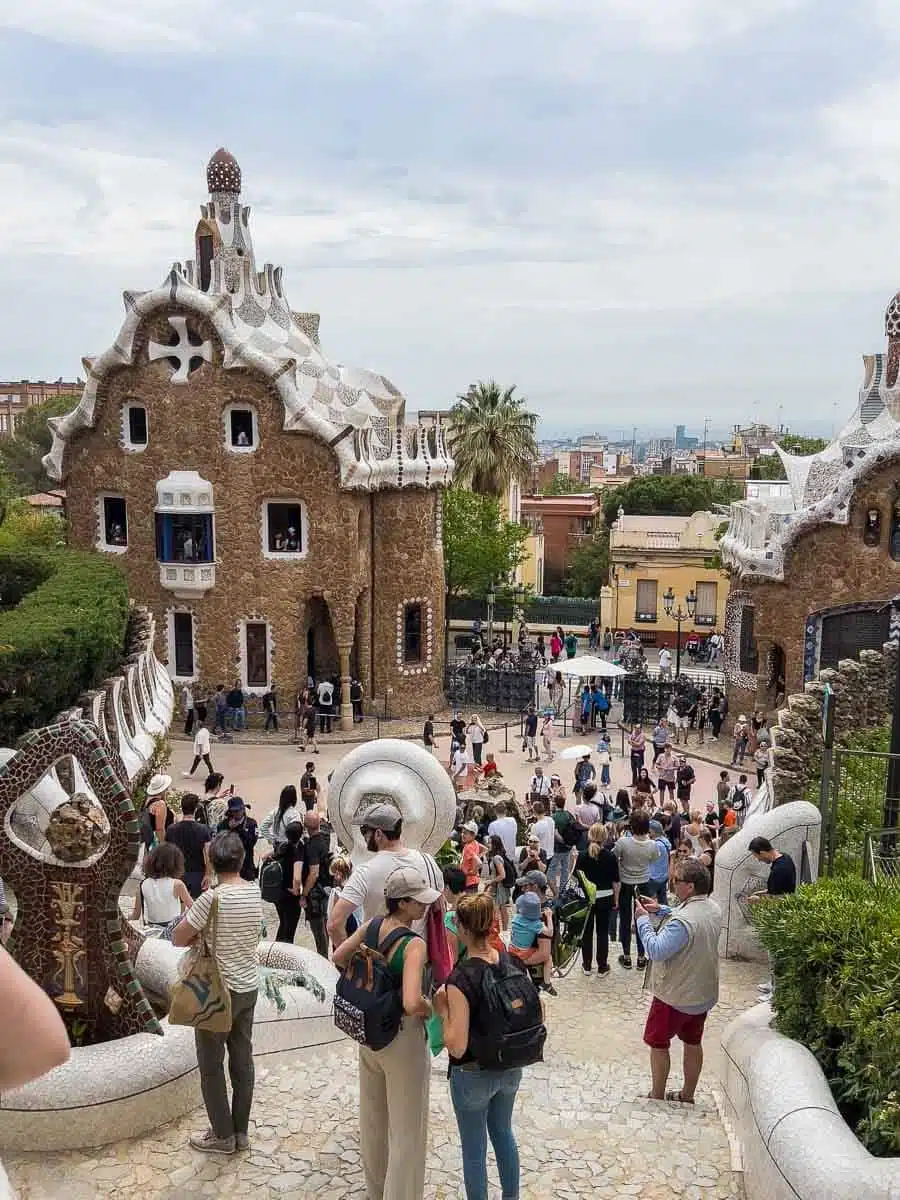 Here's another must-do Barcelona, Gaudi tour, Park Güell. This magical, fairytale-like park will blow your mind, which was precisely my reaction when I first saw it at 18.
And I'm happy to stay; it's pretty much the same. Wait until you see the swoon-worthy views of Barcelona, the beguiling gardens and captivating Modernist structures. Don't miss the highly photographed Dragon Stairway, guarded by a colourful salamander or the famous mosaic snake bench inspired by Adam and Eve's story.
Wander through the park at your own pace, absorbing the buzzing atmosphere and sensory delights induced by colourful mosaic art. This admission ticket covers the monumental zone and entry to the Casa del Guarda.
Top Tip: The best times to visit are early mornings.
Girona and Costa Brava Full-Day Tour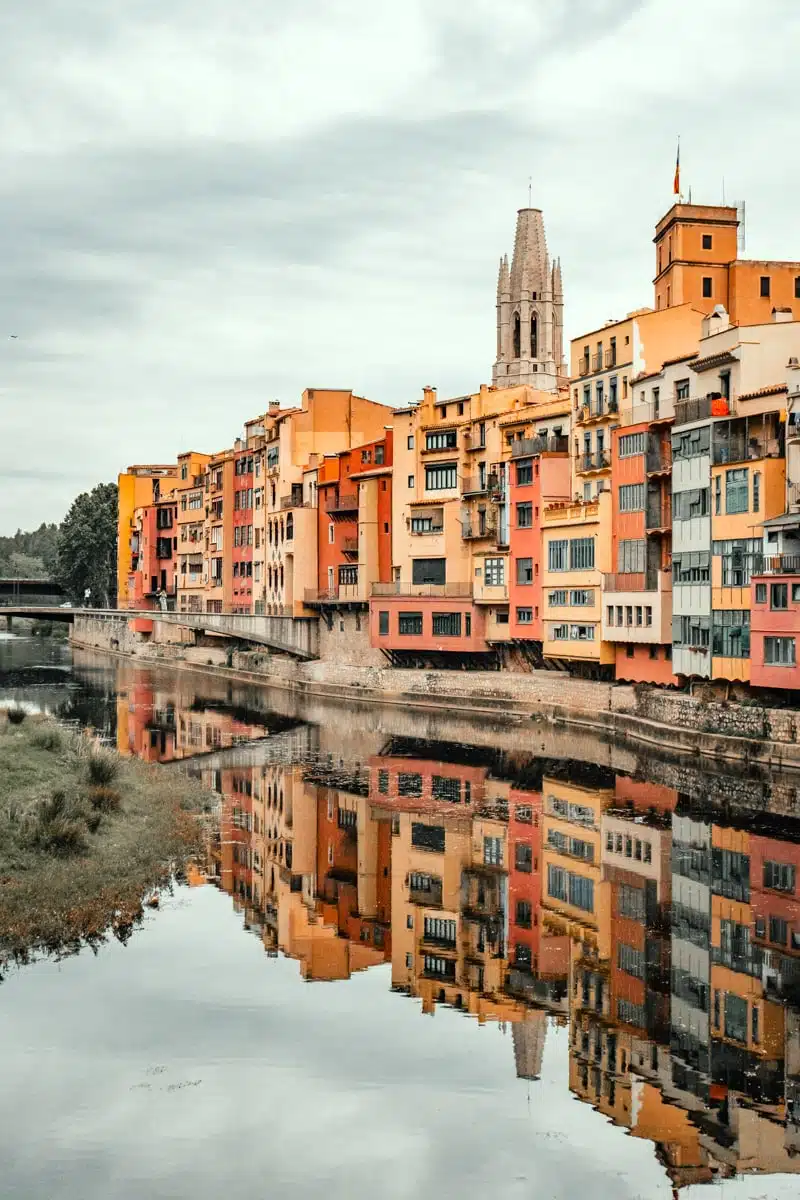 Sometimes you must leave your comfort zone to discover something new and appreciate the old. I can't think of a better day tour from Barcelona than this one. Escape to the serene whitewashed villages of the Costa Brava and the mediaeval Girona.
These coastal villages are as charming as they come. Expect a laid-back ambience, otherworldly seascapes, gentle breezes and picturesque villages trapped in time. Meander through Girona's ancient, mediaeval streets, then swim at one of Calella de Palafurgell's fishing villages.
The trip lasts 10 hours, so bring comfy walking shoes and swimwear.
Montserrat Tour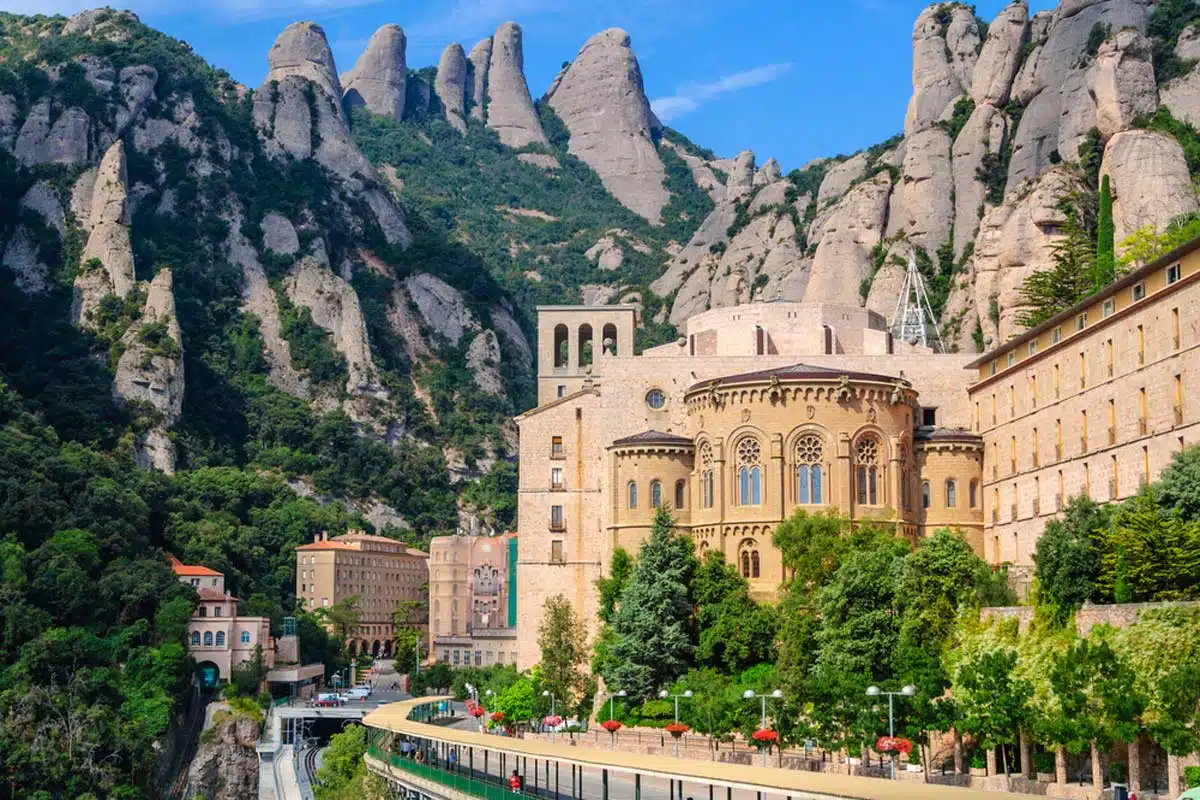 Take a walking tour of Barcelona's enchanting Montserrat mountain range and a mediaeval, historic monastery. The overall experience is dreamy, from scenic landscapes to a cogwheel train ride to the monastery.
Absorb unforgettable sightseeing and a peak in Santa Maria de Montserrat Abbey. The 11th-century monastery, still functioning, has a rich history and a peculiar appearance featuring a wooden statue of the Virgin and Child.
Upgrading to the full-day tour affords a visit to a boutique winery (consider this your wine tour in Barcelona). Stroll through verdant vineyards, feast on traditional meals and learn the secrets behind wine-making.
Book This Walking Tour, Barcelona
Costa Brava, Kayak and Snorkel Tour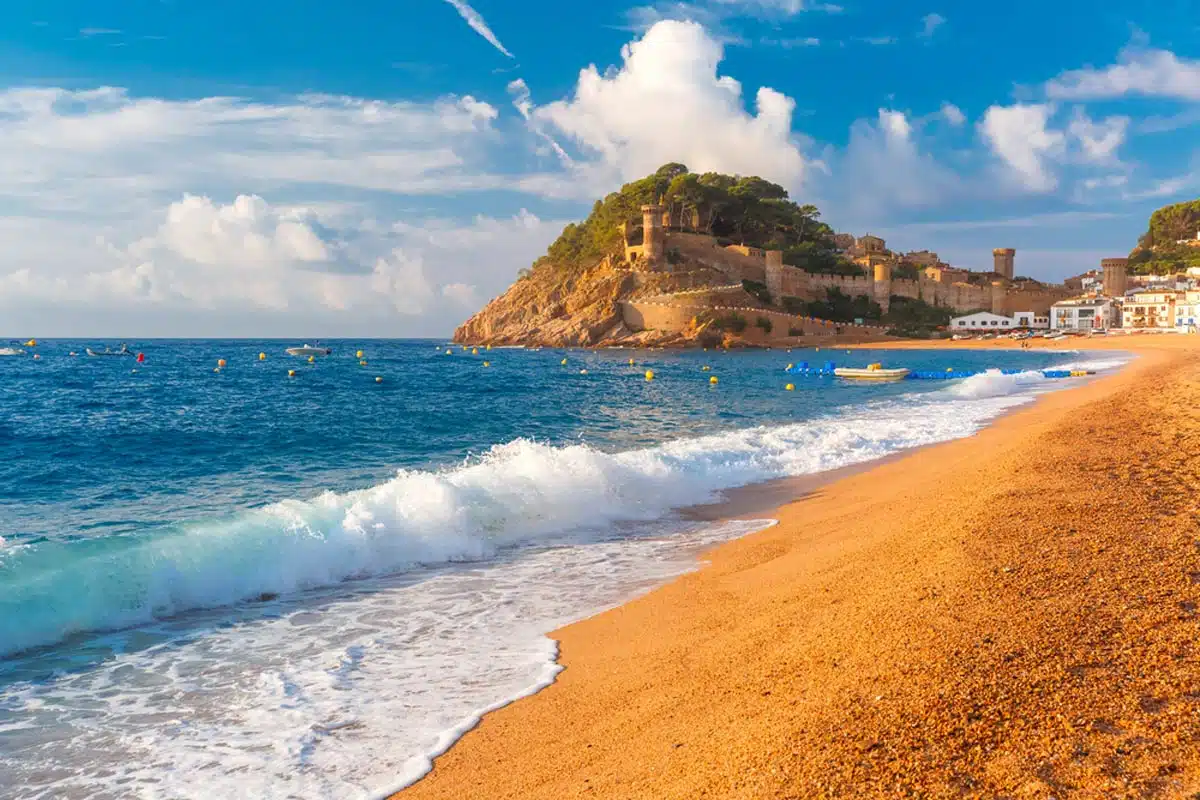 Water babies, stop everything you're doing right now and pay attention. I've got the most water-friendly tour that'll satisfy your fin-flipping desires. While it's centred around kayaking and snorkelling, you'll do way more than that.
I'm talking about discovering hidden caves, exploring marine reserves and rock jumping (if you dare). This exciting tour covers all the equipment (wetsuits, lifejackets, etc.), a sandwich lunch and full injury insurance. Your qualified guide allows you to explore the coastal haven of Costa Brava to your heart's content.
Don't forget your towel, swimwear, sun protection and water bottle.
Book This Kayak and Snorkel Tour
Old Town, Helicopter Flight & Sailing Tour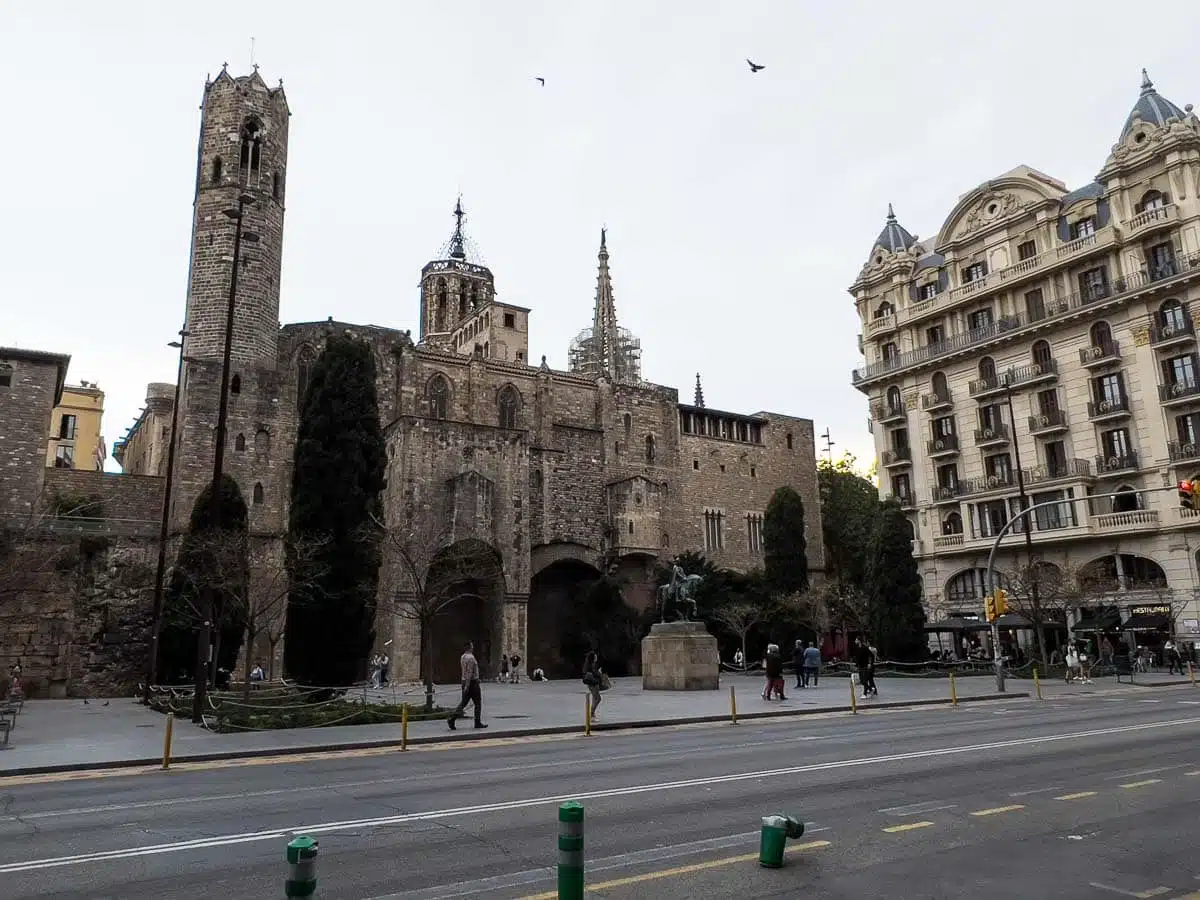 Time to kick things up a notch with this incredible helicopter tour. If you thought the hot-air balloon ride was racy, think again.
This does sound a bit much, but there's a reason why some call it the James Bond tour. You'll start with a walking excursion through the Old Town, covering World Heritage Sites like Sagrada Familia and Gothic Quarter. Next, you'll enjoy a boat ride featuring unmissable sweeps and drinks.
Finally, you'll end your tour with a six-minute helicopter ride with stunning panoramas.
Book This Barcelona Helicopter Tour
Midday or Sunset Sailing Cruise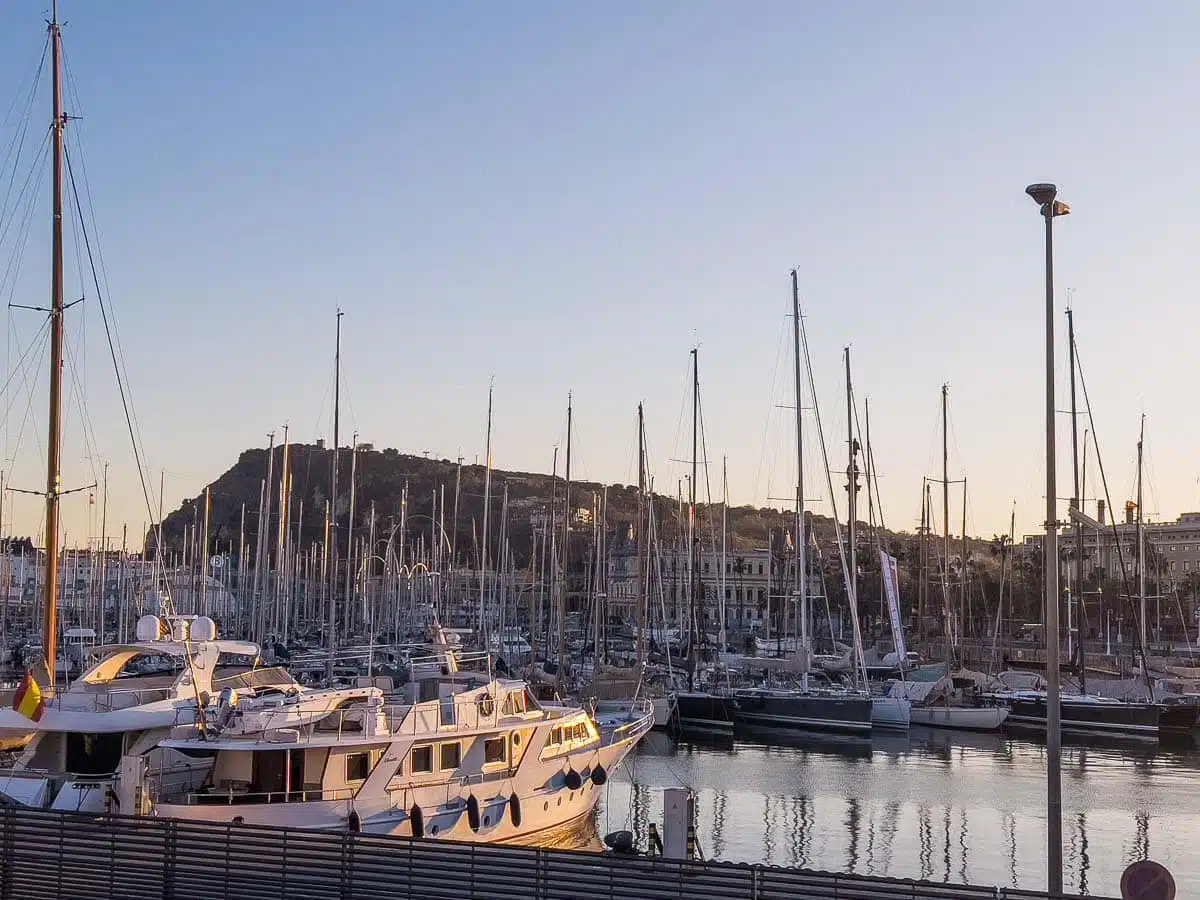 Hop on board a luxury yacht and cruise along the Barcelona coast as the sunny sky grace you with gorgeous backdrops. This is one of the most peaceful ways to soak up the beautiful city skyline. How could this leisurely affair get any better?
I'm glad you asked, as the fully equipped yacht boasts a stereo system, light snacks and an open bar filled with cava, beers, white wine and soft drinks. The tour includes insurance and a professional skipper to ensure this mini yacht party is safe for everyone.
Bring a sunhat, swimwear and towel.
Casa Batlló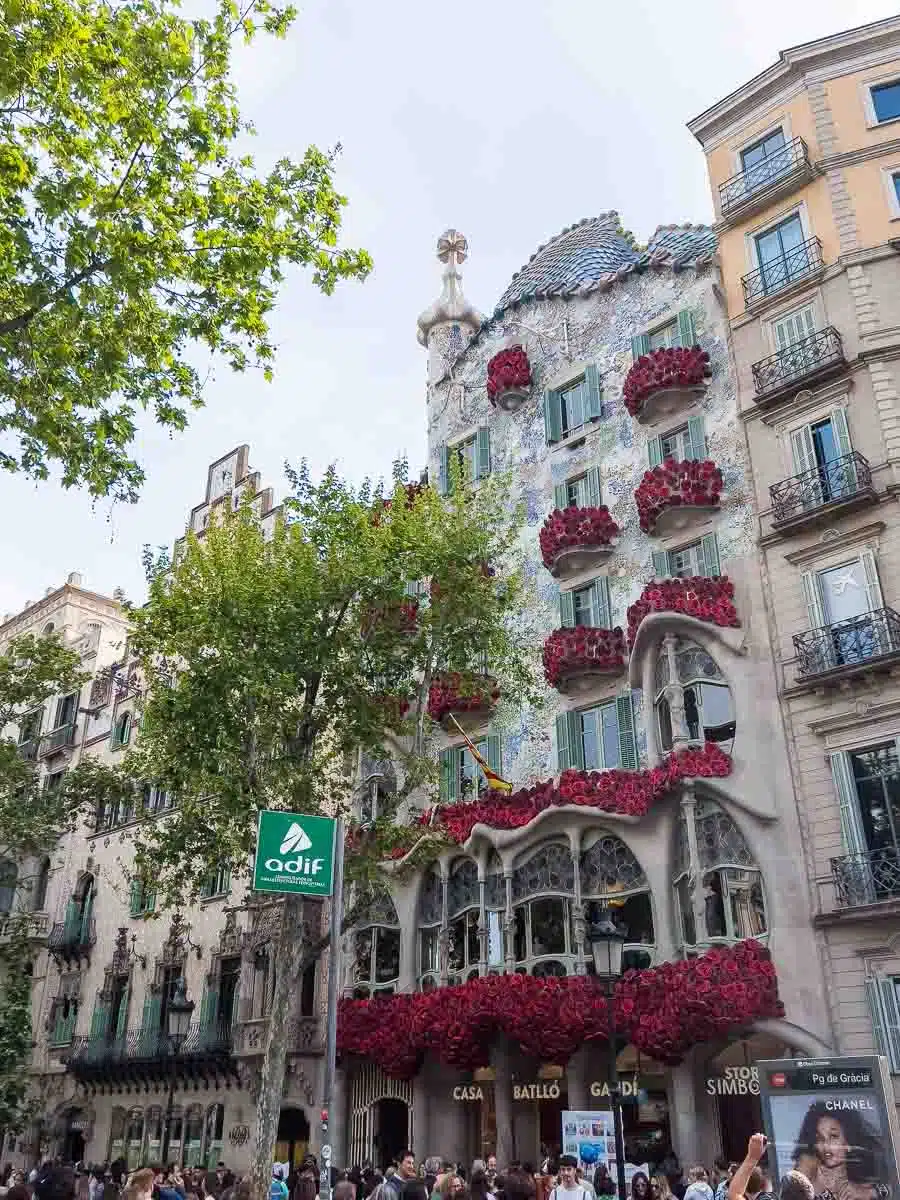 The Casa Batlló is yet another figment of Gaudi's complex imagination brought to life. This UNESCO-recognised site feels mysterious and alluring. Don't get me wrong, the place overflows with tourists, but I'm referring to its strange, otherworldly appearance.
Its oddly shaped skeletal design makes you question reality: "Why aren't things lining up like in conventional buildings?". "The quirky shapes and vivid colours should only exist in Renaissance fairytale books, right?" Well, that's the genius of Gaudi.
Top Tip: Go as early as possible as the rooms fill quickly.
Secure Your Skip-The-Line Ticket
Girona, Figueres and Dalí Museum Day Tour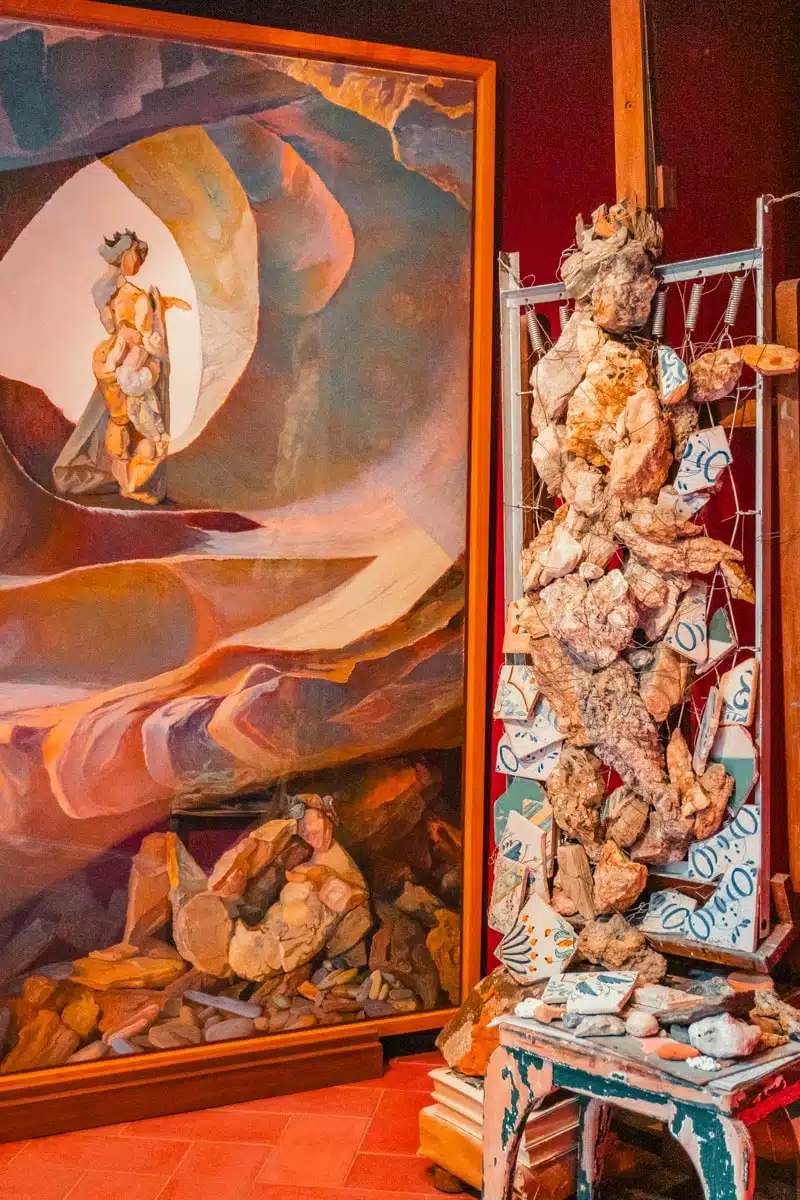 Gaudi is not the only prominent figure in Spanish art history. Enter Salvador Dali, a world-famous surrealist artist. Only his birthplace is in Figueres, where this fun day tour takes you.
You'll explore the Dali Museum, the picturesque town of Figueres and Girona, the quaint village mentioned before. The Dali Museum is just as perplexing as his paintings, with its castle-like appearance, Barbie pink walls, golden statues, and giant eggs on its roof.
The museum will confuse and amaze you at the same time — what's not to love?
Jewish Quarter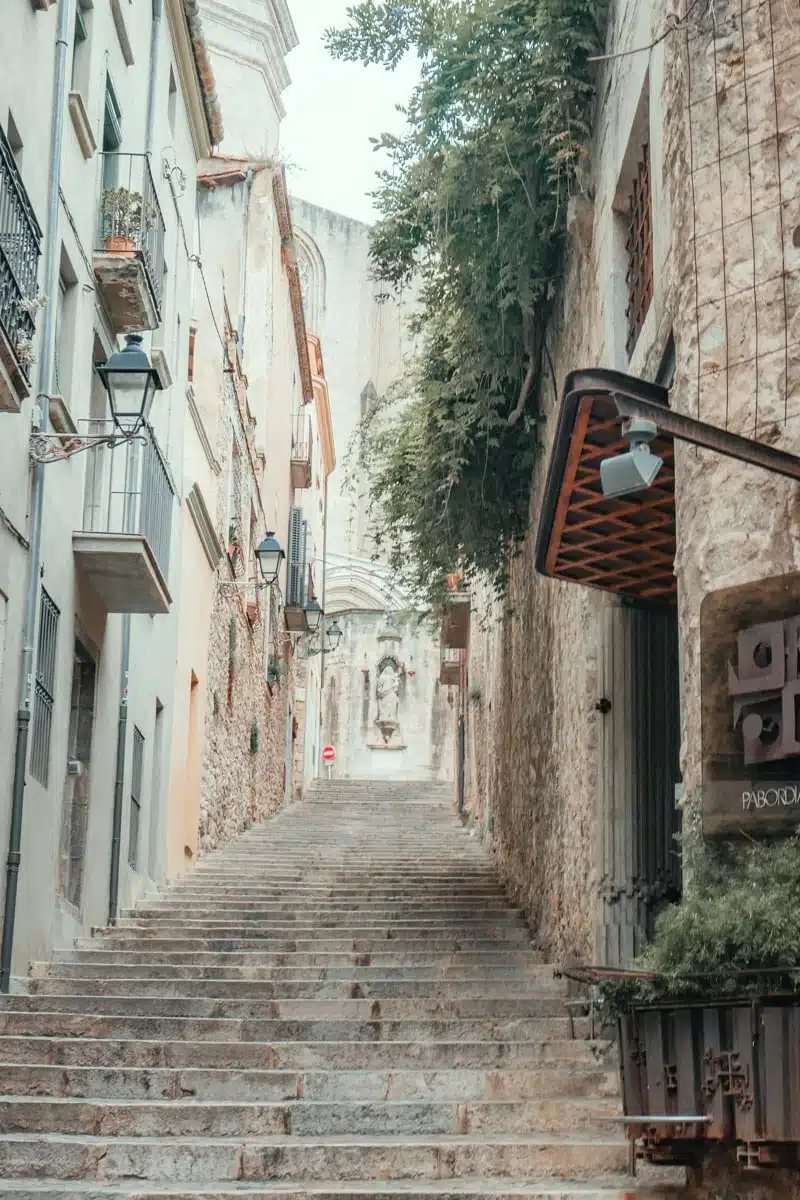 If you're unfamiliar with Barcelona's Jewish community, I suggest taking this tour through the Jewish Quarter. History buffs will be in awe learning how this piece of land housed Europe's largest, most significant Jewish community.
This private tour covers hotel-pick up and flexible times to suit your Barcelona itinerary. The informative guide takes you through the historic square dotted with gorgeous Gothic buildings from the 7th to 14th centuries. You'll see the Roman city wall and the Ancient Synagogue (from outside) among the many fascinating sights.
Book This Jewish Tour of Barcelona
Tapas Walking Tour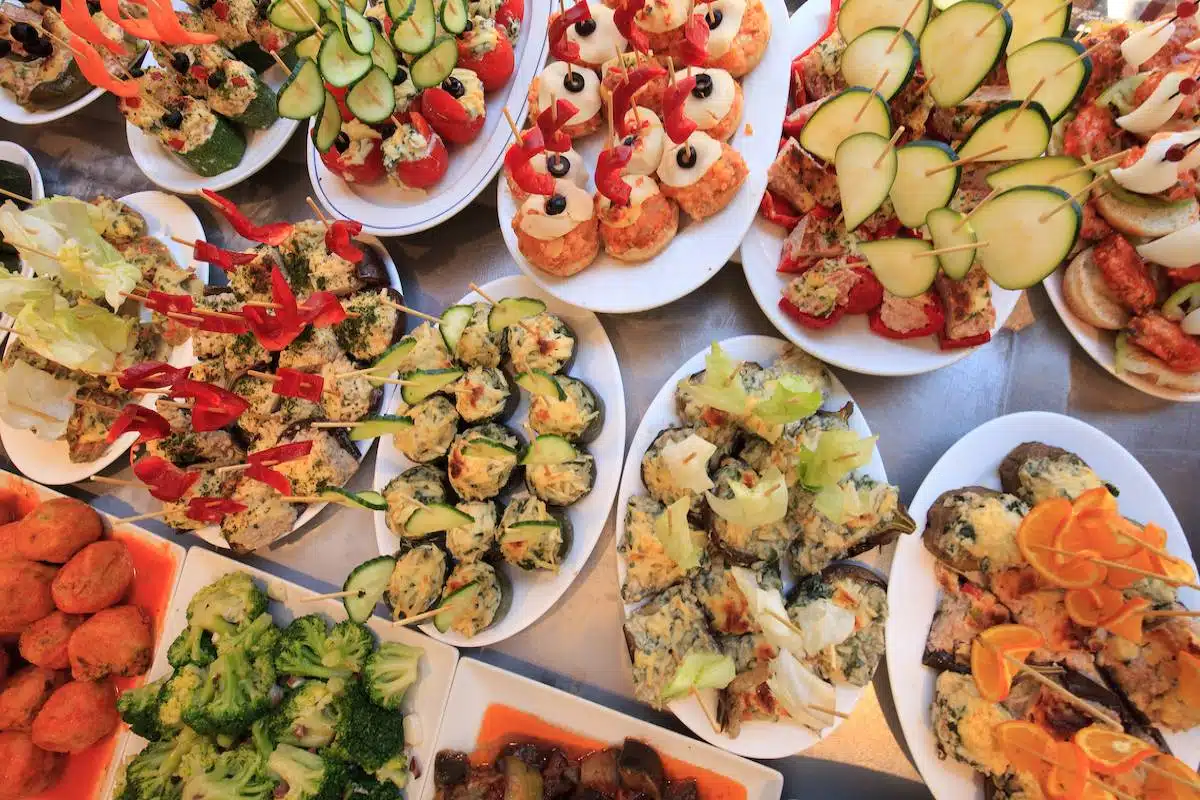 Enjoy a relaxing and immersive tapas walking tour through Barcelona's Old City with authentic Catalan dishes and wines. Get ready for euphoria with a trip that mixes sightseeing, mouth-watering treats, and spirituous sips.
Savour classic drinks like cava, wine, vermouth and sangria — you're in wine paradise, after all. As for the tapas, expect an assortment of local cuisines, such as meats and cheeses.
The excursion covers food and drinks at each venue. Hotel pick-up and drop-off are not possible, but the knowledgeable local guide makes up for it.
Book This Tapas Tour of Barcelona
Moco Museum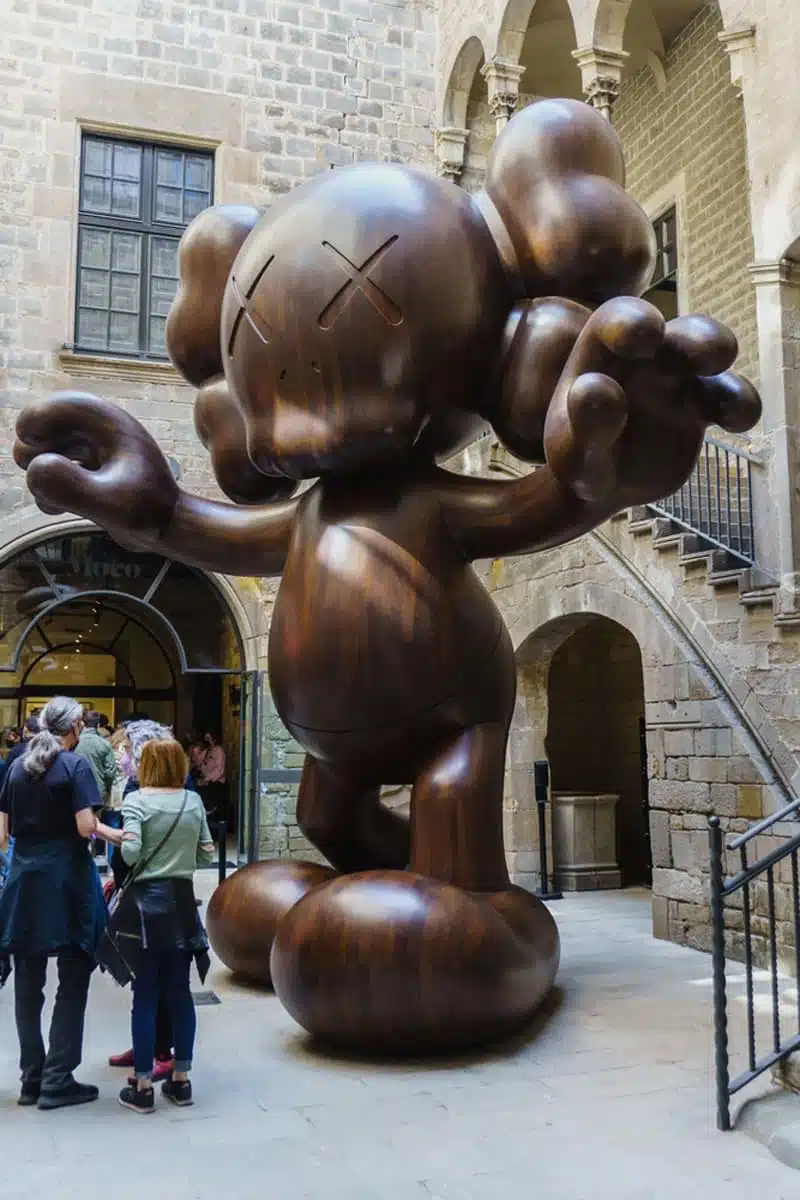 Barcelona has no shortage of impressive museums. However, the Moco Museum managed to steal my heart. Gaze upon visually appealing art collections of the modern and contemporary periods. It's a breath of fresh air, opening your mind to a conglomerate of colours, abstract shapes, surrealist impressions, and mind-boggling pieces.
The art museum features the works of up-and-coming artists like Banksy, Yayoi Kusama and Kaws. While this ticket includes entry, you must bring your own headphones for the audio guide. Also, remember to bring extra cash, as cute and quirky items are in the souvenir shop.
Get Your Moco Museum Ticket Here
Old Town and Gothic Quarter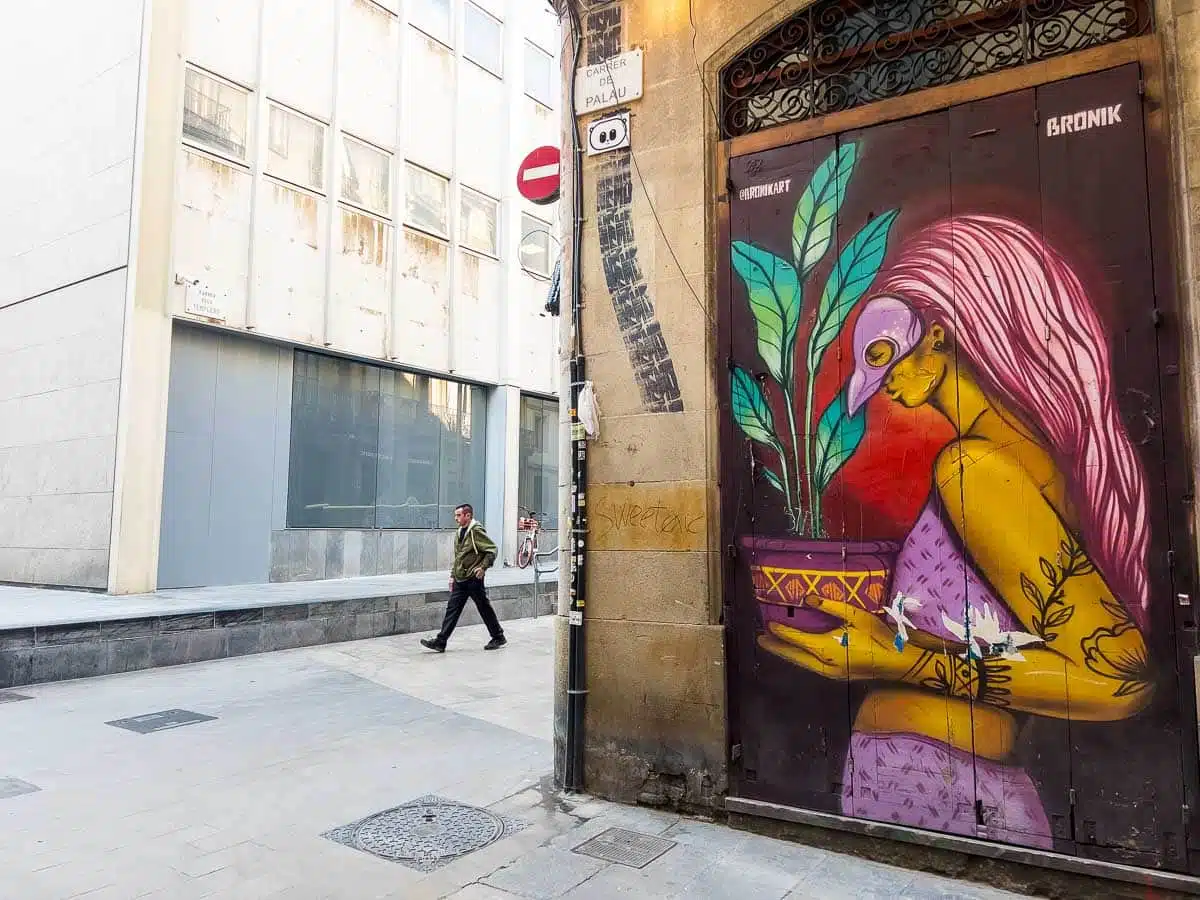 It would be criminal to leave out a Barcelona city tour of the eminent Old Town and Gothic Quarter. This guided walking tour takes you through the city's oldest part, which still has remnants of The Roman colony that settled here 2,000 years ago.
You'll catch glimpses of this bygone era in the preserved Roman walls and tales of the Roman baths of Pati Llimona. Then, the sightseeing continues with the numerous monumental buildings and intricate architecture of the Gothic Quarter. The Barcelona Cathedral and Santa Maria del Mar will give you insight into the city's catholic history.
Book Your Barcelona Architecture Tour Here
Picasso Museum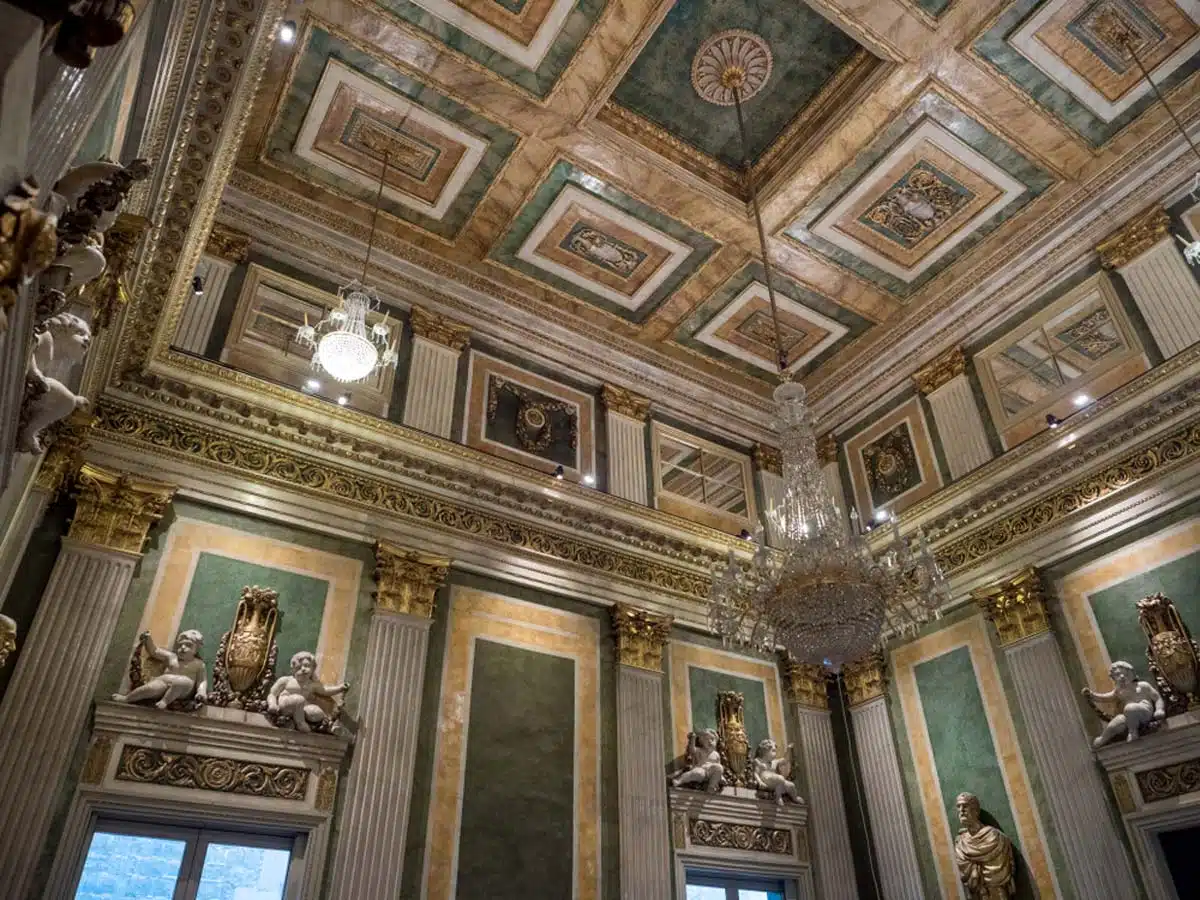 Picasso's birthplace may be in Málaga, but who says you shouldn't peer into his life's work while in Barna? That's why I'm recommending this fantastic skip-the-line ticket so that you can revel in his artistic genius without travelling to a different city.
Picasso spent his formative years in Barcelona, which explains why this museum houses over 4,000 works. In fact, this lively, historic city sits behind much of Picasso's creativity, supporting him in becoming a prolific figure. If you're a fan of his art, you'll undoubtedly find this museum provides extensive insight into his life and work.
Paella Class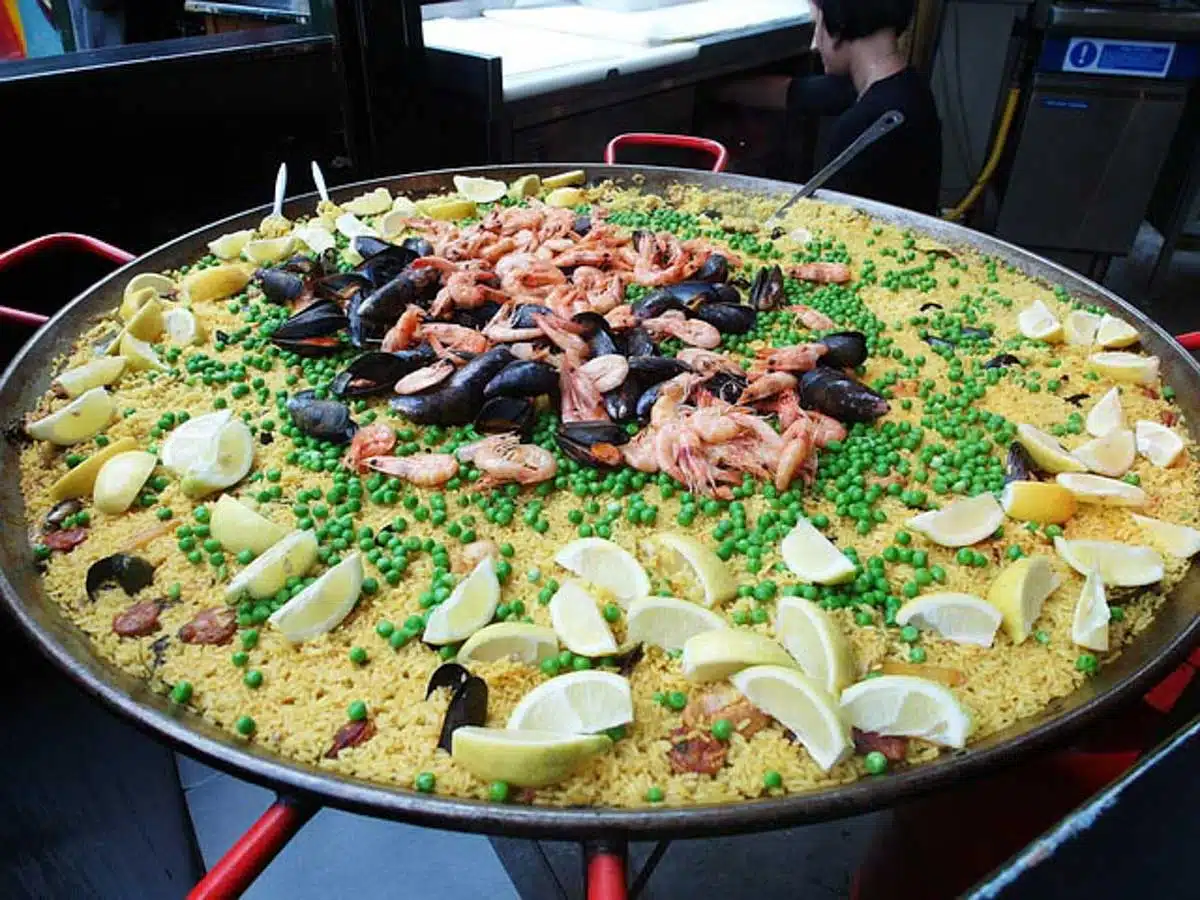 The best thing you can do to honour a country you're visiting is learn how to cook its traditional dishes. I can't think of a better introduction to authentic Spanish cuisine than the heart-melting paella. Join this excellent paella class to learn the tricks of the trade — and hopefully, you'll one day impress the toughest critics out there, the abuelas.
A personal chef will show you the ropes, so you're in good hands. It's not all work and no play, though, as traditional Spanish sangria and seasonal tapas are on the menu too. You'll also visit La Boqueria, Barna's main food market.
Practical Tips for Exploring the Best Excursions in Barcelona
Consider wearing comfortable shoes, as most tours involve lots of walking.
Wear sun protection and stay hydrated as this city gets hot.
Check out my Barcelona travel guide to help plan your trip.
Tours in Barcelona: Map
Now You've Tried These Tours in Barcelona: Read These