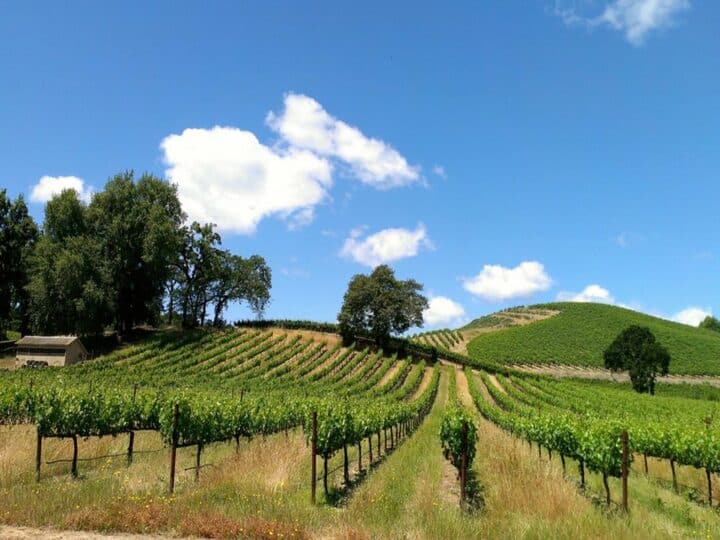 Discover the best places to stay in Sonoma with this handy guide. Known primarily for its rolling vineyards and art galleries, this is THE best place to visit in California for culture-lovers and wine-guzzlers.
Oh, Sonoma, you little beauty. Take it from me – visiting this city is a must on any Californian road trip.
If ever there was a place with an air of grandeur, it's undoubtedly the Sonoma Valley. Beyond being a premier wine region, where else do you get the best in cuisine, outdoor excursions, beach-bumming, and opulent relaxation?
Exactly.
But, when heading to Sonoma Valley, you'll need somewhere to bed down. That's where I come in – these are the top places to stay in Sonoma Valley. Area by area, I've got the lowdown.
Best Places to Stay in Sonoma: At a Glance
Where to Stay in Sonoma
From the all-around knockout that is Sonoma City to the up-scale atmosphere of Healdsburg or the nature-loving and laidback Glen Ellen, choosing just one area seems impossible.
Fear not. That's where I come in. Time to put your where to stay in Sonoma Wine Country stress to bed.
Healdsburg: The Best Place to Stay in Sonoma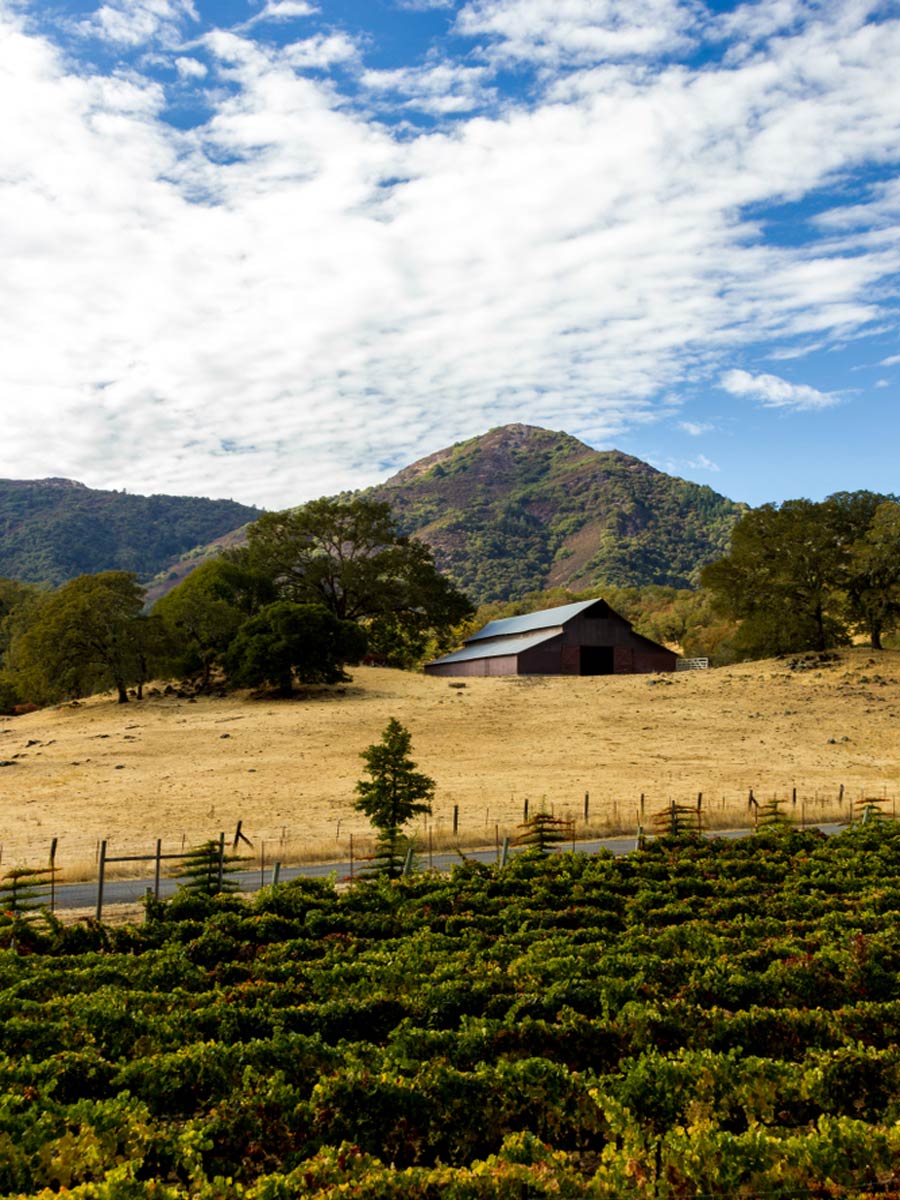 What exactly makes Sonoma, Sonoma? The obvious answer is wine and vineyards. And if that's the measure of an amazing breakaway spot, then Healdsburg is its poster child.
Beyond the sheer ludicrous number of vineyards, this city just north of Sonoma County, with its small-town atmosphere, is an absolute stunner.
Healdsburg Highlights
A day spent in Healdsburg means indulging in excellent wines, but a trip to Healdsburg Memorial Beach adds sunbathing and swimming to cap things off.
If you're after some retail therapy, head to The Plaza, where dozens of boutique and high-end stores await.
Visit the Seghesio Family Vineyards for the ultimate experience bringing you an intimate look at the entire wine-making process.
Suggested Hotels in Healdsburg
Hotel Les Mars – A stunning luxury property in Healdsburg, here you'll find elements of an elegant European guesthouse. Spacious rooms feature sophisticated furniture and decor, while luxury touches highlight its high-end allure.
H2hotel – An eco-minded boutique hotel, there's no shortage of excellent services and amenities here. Standouts include made-to-order breakfasts, an outdoor solar-heated swimming pool, and the on-site Spoonbar.
Glen Ellen: Where to Stay in Sonoma for Nature Enthusiasts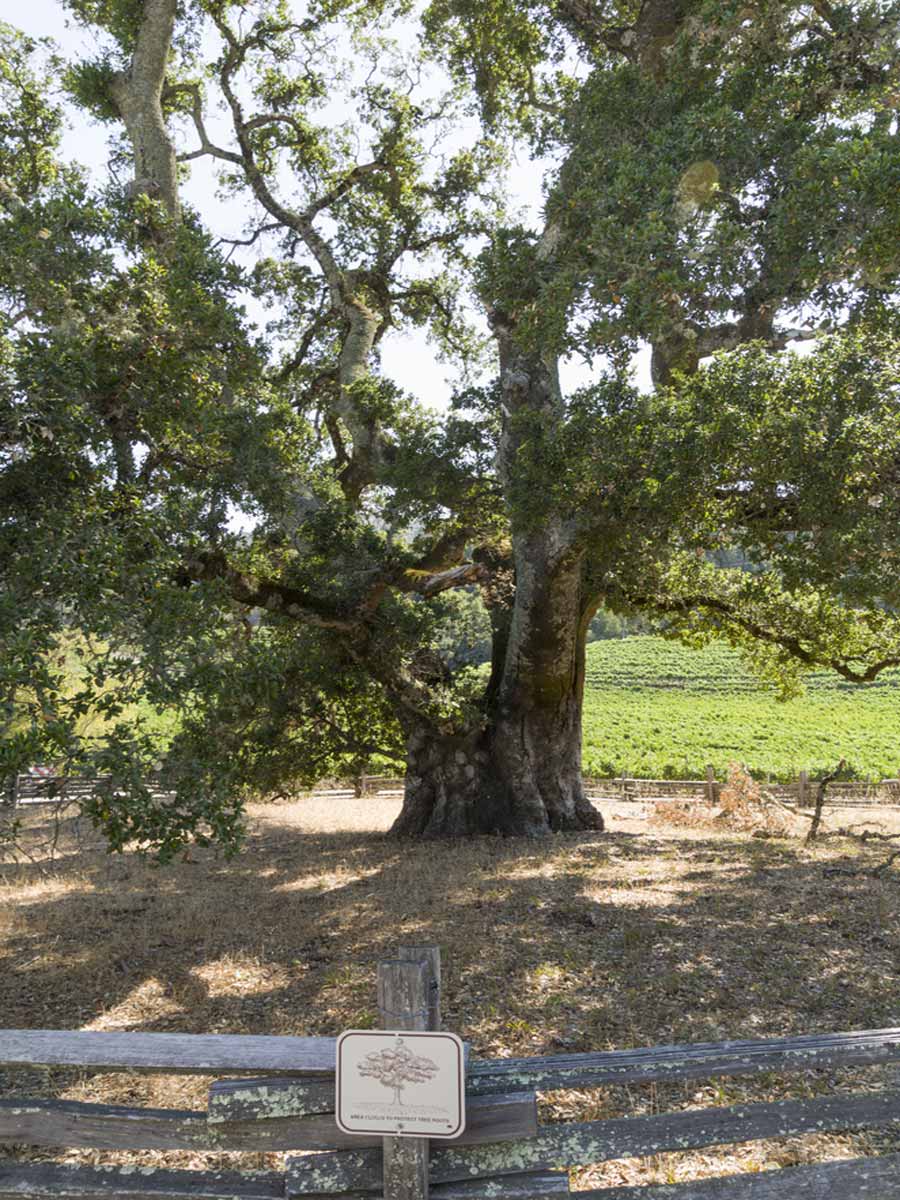 Dreaming of the perfect spot to escape the urban jungle? Look no further than the relaxed and stunning Glen Ellen.
Sitting seven miles north of Sonoma, this is the ideal place to head off the beaten path and get lost in nature (and wine, of course).
Glen Ellen Highlights
One of the best places to experience the glorious splendour of nature when you're in Glen Ellen is the Sonoma Valley Regional Park.
Yes, venturing off the trail is a must when visiting Glen Ellen, but head to the Sonoma Botanical Gardens for a more curated adventure.
Explore the historical exploits of Jack London and discover his contribution to literature at the Jack London State Historic Park.
Suggested Hotels in Glen Ellen
Gaige House + Ryokan – This secluded and unique property sits on a stretch of Calabazas Creek woven between vineyards. When staying here, expect calming fountains, traditional Japanese fire pits, and a meditation room.
Olea Hotel – This gorgeous hotel is completely charming. Easily one of the best places to stay in Sonoma, modern and refined rooms welcome you, and the gourmet breakfast keeps you coming back for more.
Sonoma City: Where to Stay in Sonoma Valley for First-Time Visitors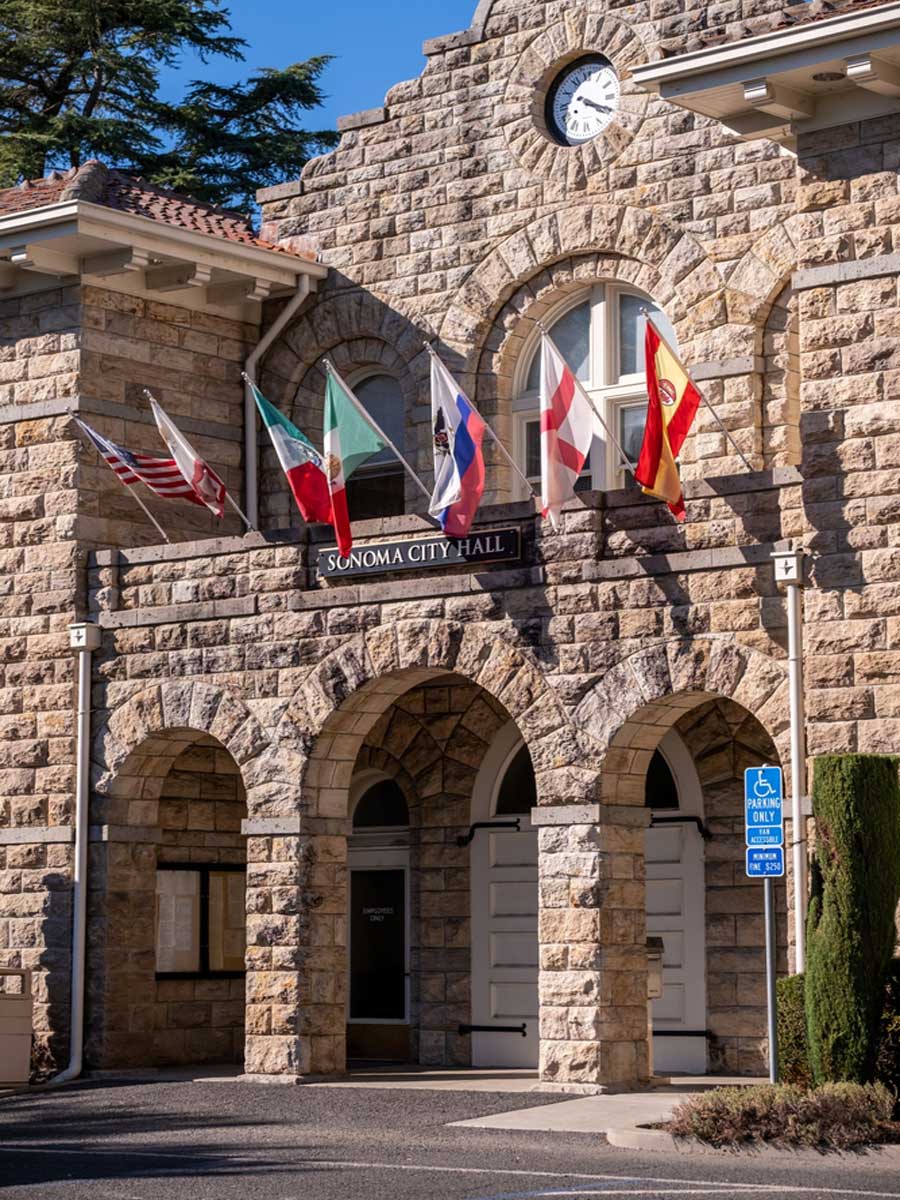 A fantastic jumping-off point for your Sonoma adventures, Sonoma City brims with quintessential charm and history.
Around every corner is enough colonial architecture to treat your eyes to. Then, endless miles of rolling vineyards make this a wonderful home away from home.
Sonoma City Highlights
For the perfect combination of history, culture, and retail, indulge and spend an afternoon exploring the Sonoma Plaza.
If you're in the mood for a dose of culture, immerse yourself in the exhibitions at the Sonoma Valley Museum of Art.
Those looking to explore the history of the Sonoma Valley while learning in the process, take some time and head to the Sonoma State Historic Park.
Suggested Hotels in Sonoma City
MacArthur Place Inn & Spa – With styling fit for magazines, this property exudes luxury with boutique touches. Features include nightly fire pit gatherings, complimentary wine tastings, and full-service spa treatments.
Fairmont Sonoma Mission Inn & Spa – This opulent resort ranks as one of the ultimate places to stay in Sonoma. On-site, you can access a golf course, a health club, and an award-winning restaurant.
Santa Rosa: Where to Stay in Sonoma County for Culture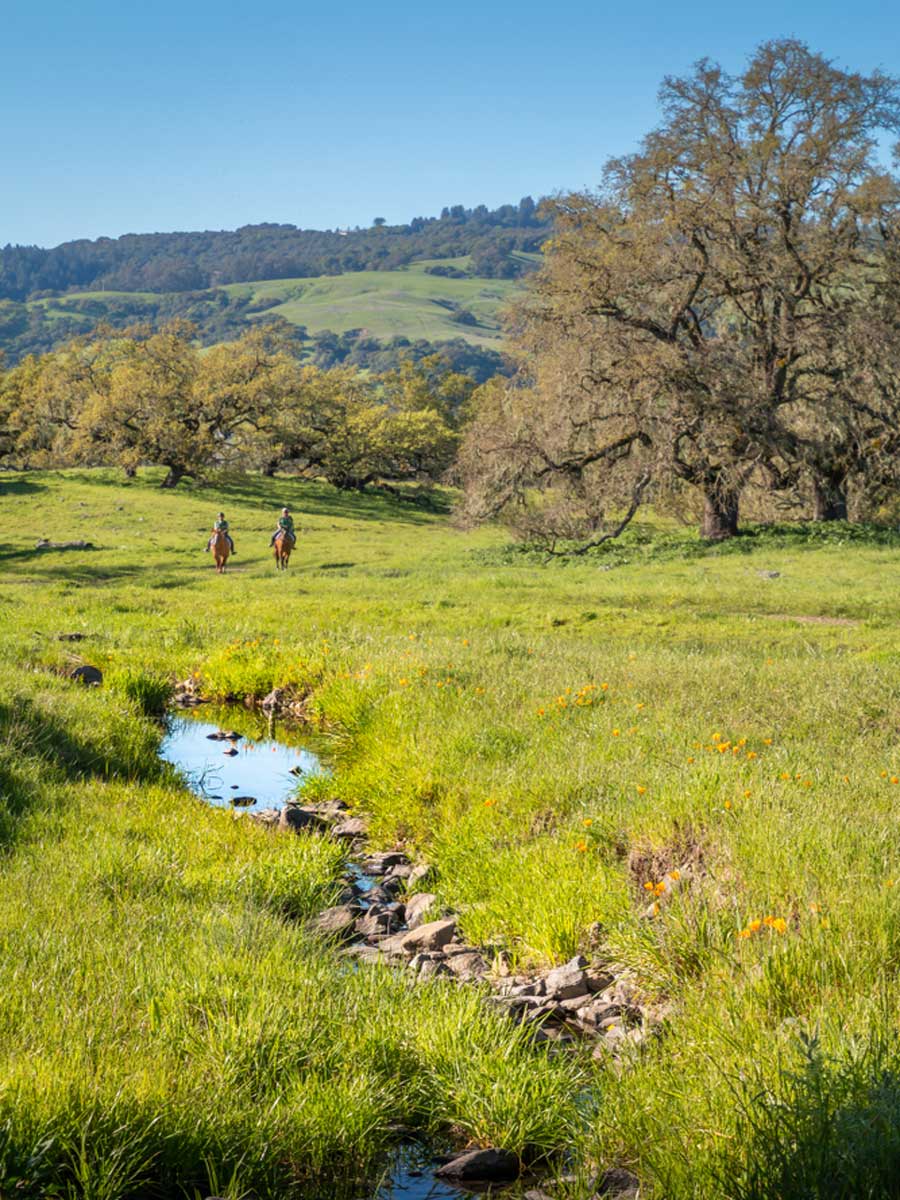 A stellar option for when you're looking for where to stay in Sonoma Wine Country, Santa Rosa ticks every box.
It's a sprawling city just north of Sonoma, filled with fantastic restaurants, a lively cultural scene, and epic accommodation options.
Santa Rosa Highlights
You're in Sonoma after all, so treat your tastebuds to a wine tasting at the famous D'Argenzio Winery.
To explore the cultural history of the region, head over to the Sonoma Coast State Park for a dreamy afternoon immersed in nature.
Get the most out of your time in Santa Rosa and get tickets for a performance at the Luther Burbank Centre for the Arts.
Suggested Hotels in Santa Rosa
Vintners Inn – A luxury boutique offering, here 78 stunning guestrooms spread across multiple strikingly beautiful villas. The central courtyard is the highlight, where lush plants meet exquisite sculptures ready for a selfie.
Art House Hotel – Taking full advantage of the artistic nature of Santa Rosa, this property features tastefully decorated rooms. As a mid-range hotel, it won't break the bank; as a bonus, you can even bring your pets.
Kenwood: Where to Stay in Sonoma Valley for Cuisine and Wine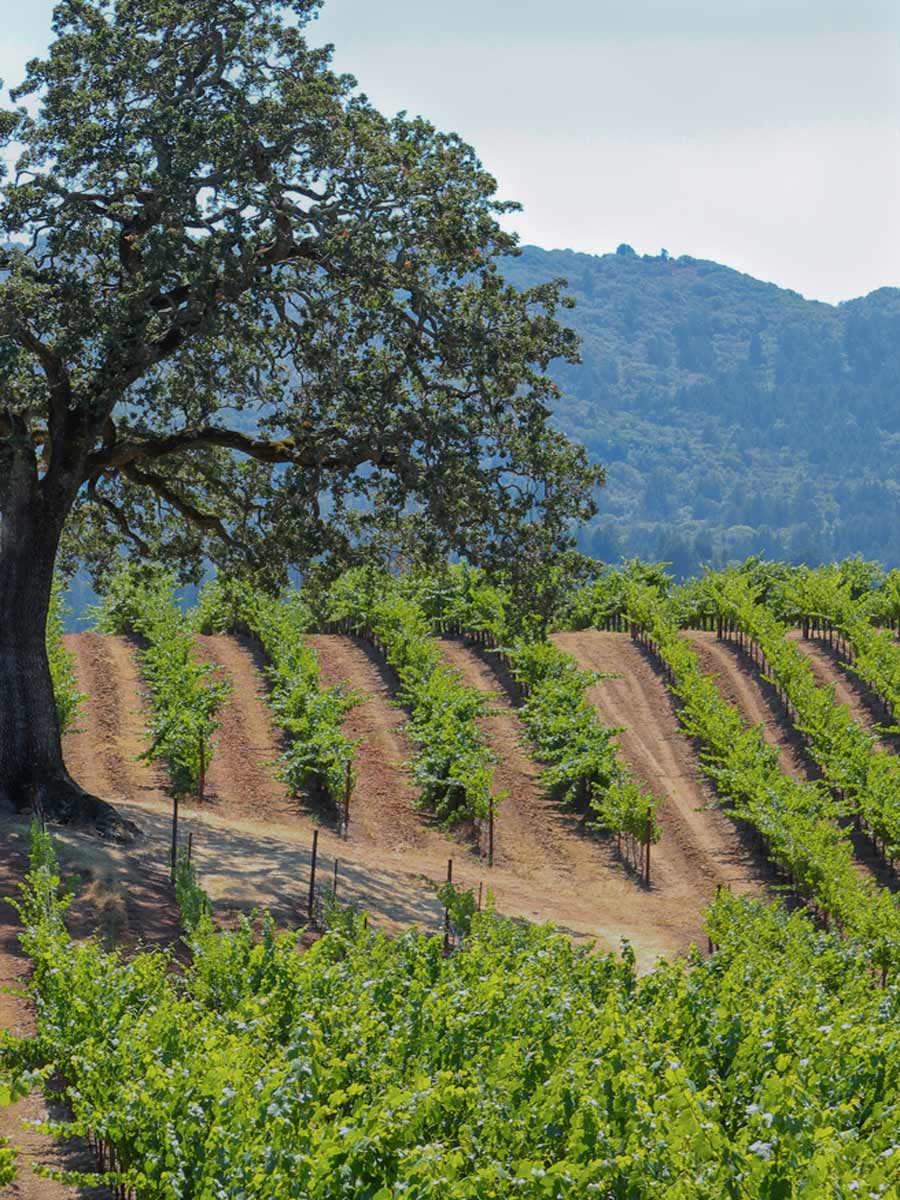 Tucked away in the northern end of Sonoma Valley, you can easily indulge in the best culinary delights in the region.
World-renowned restaurants and wineries are a staple of Kenwood, while a vibrant local community and laid-back atmosphere make this a standout.
Kenwood Highlights
Head out into nature and explore the stunning wilderness and hiking trails of Sugarloaf Ridge State Park.
For a more eclectic experience, view the variety of plant life from around the world on show at the Wildwood Nursery.
Get a taste of the best wineries surrounding Kenwood. Choose from top-tier vineyards, including Landmark Vineyards, VJB Vineyards, and Cellars & Marketplace.
Suggested Hotels in Kenwood
Kenwood Inn & Spa – A unique Mediterranean-style property, here you'll be in the lap of luxury while you linger by the pool, treat yourself to an opulent spa treatment, or stargaze from the terrace.
Beltane Ranch – An up-scale American-style B&B, this property also functions as a working ranch. Spacious and tastefully decorated rooms feature signature linen and stunning antique decor.
Where to Stay in Sonoma: Frequently Asked Questions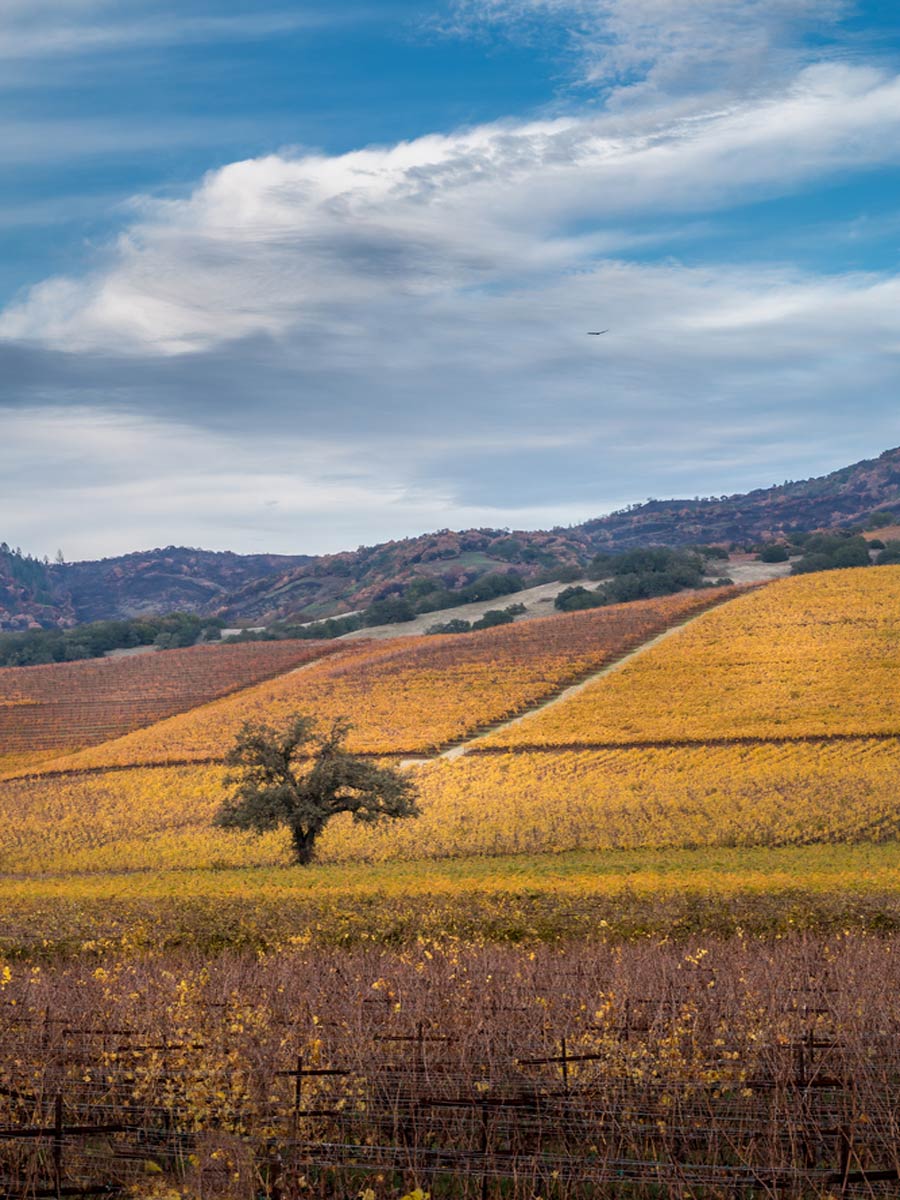 Practical Tips to Consider Before Booking Your Sonoma Accommodation
Sonoma is an incredibly popular destination. So it's no wonder that accommodation in the area fills up quickly. Book yours in advance to avoid disappointment.
If your chosen hotel is unavailable, opt for one of the many fantastic Airbnbs in Sonoma.