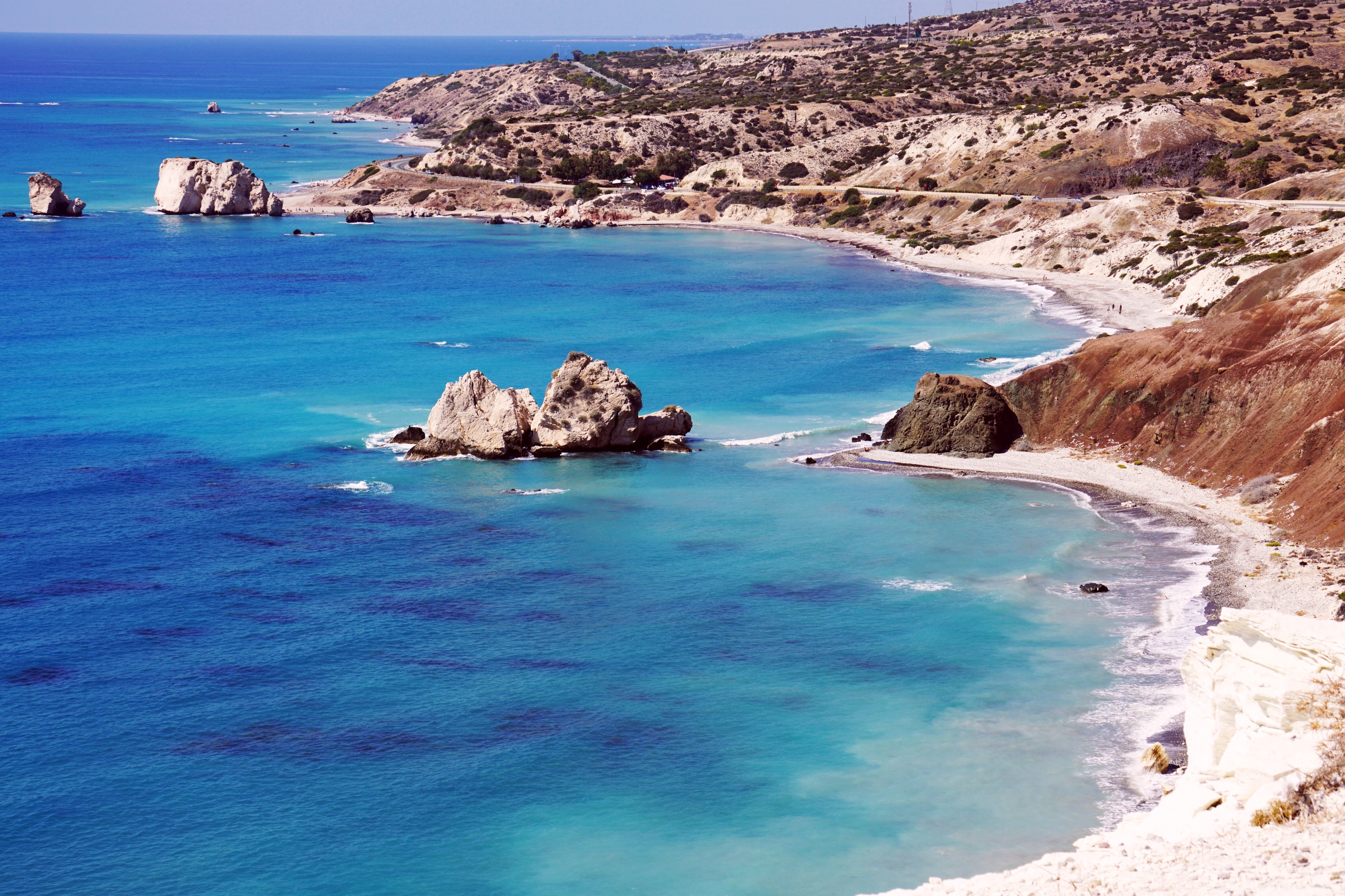 Planning a trip to this gorgeous island? Don't miss these awesome things to do in Cyprus on your trip.
Do you ever have one of those places that you remember with such pleasant memories that you're almost worried about going back?
I had memories of a heady trip to Cyprus as a young teenager – I was smitten by the island's stunning beaches, rugged landscapes and friendly people.
Fast forward quite a few years and my recent trip to Cyprus didn't let the memories down.
Here are 14 reasons why I think you really need to make Cyprus your next getaway. The best things to do in Cyprus, where to go and how to do it.
PS. Take a sneak peek at this beautiful island…
Hang Out on Cyprus' Incredible Beaches
Let's start off with this. If you're in the UK and it's grey and it's rainy, the idea of being on a beach somewhere in Europe might feel utterly insane, but it's not. What can you do in Cyprus?
One of the most obvious answers is to settle down on a beach with a good book and enjoy the year-round sunshine.
Cyprus has a seemingly endless number of beaches – complete with warm turquoise waters and fine, white sand.
Head to Pissouri for a wealth of watersports in a sheltered cove (if you walk along the coastline, you can also find a few small beaches which are rarely inhabited by other sunseekers).
If you're looking for somewhere a bit more rugged, Governor's Beach boasts the clearest waters and a rocky coastline that's ripe for exploration.
If we had to pick one, we'd probably opt for Latchi, thanks to the smaller number of visitors but picture-perfect views from your sunlounger. Alternatively, Larnaca also has some cool beaches too.
Your biggest problem? Which beach to pick.
Enjoy the Amazing Weather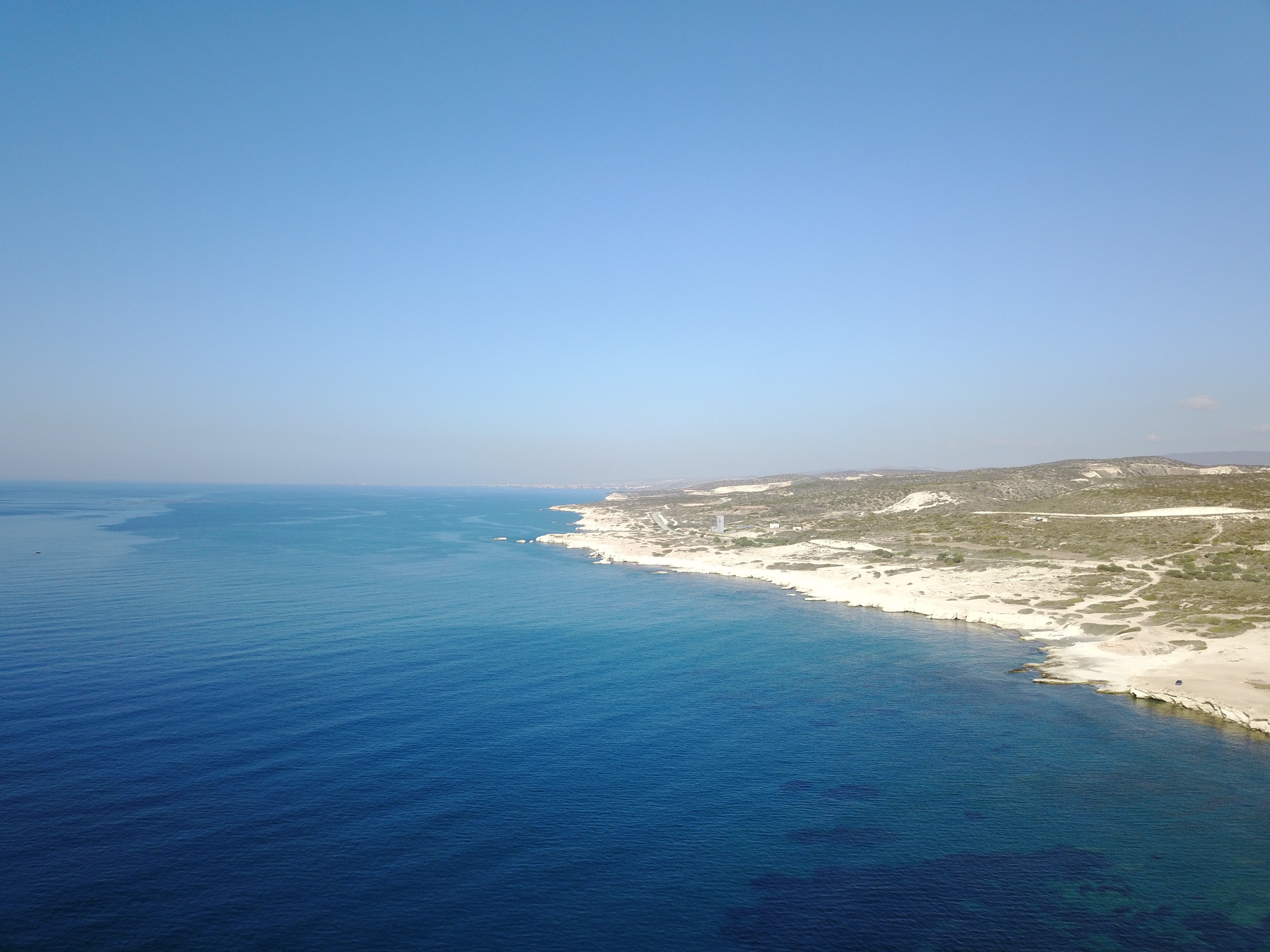 It's generally warm enough to do a spot of sunbathing in Cyprus between April and November, when temperatures tend to stay above 18℃ – if you're lucky, you might even end up with a warm day during December-March.
Obviously it gets much hotter during the peak summer months but even in spring and autumn, it's perfectly pleasant enough to soak up some sun.
Top of Your List of Things to do in Cyprus? Check out the Historical Sites
Cyprus has a long and interesting history. When we say long, we mean it – there's evidence of human habitation on the island dating back to 10,000BC. Over the years, Cyprus has been ruled by the Venetians, the French and the English (to name a few) – all have left their stamp on the island.
Few places can match Cyprus for the sheer number of historical sites dotted across the island. So if you're wondering what you can do in Cyprus and love to discover ancient sites, you could spend your whole trip doing that.
If you only have time for one historical site in Cyprus, the ancient town of Kourion should be at the top of your list. The Greco-Roman amphitheatre still stands today with far-reaching views out over the beach and valley below.
You could spend a week exploring the sites in Paphos, the island's fourth-largest city alone. The UNESCO World Heritage site, the Tombs of the Kings is a fascinating labyrinth of ancient tombs and burial sites dating back to the fourth-century BC.
Similarly, the mosaics in The House of Dionysos just outside of the centre of Paphos, offer a glimpse into the everyday aristocratic life of days past. Spend time exploring Paphos and take a few excursions to its surrounds.
There are more historical and archaeological sites in Cyprus than you could hope to explore in one trip. Our advice? Pick a few and then save the remainder for next time.
4. The Inland Landscapes Are Something Else
For a lot of people, Cyprus starts and ends at the beach. Those people are missing out on a lot. Sure, the beaches in Cyprus are gorgeous, but there's so much more to the island than its shoreline.
We'd recommend spending a day or two exploring the Akamas region with George's Jeep Safari. If you're lucky, you might even get George himself – having grown up locally, there's nothing (and noone) that George doesn't know about and in the region, so he can take you to places you'd never think of finding yourself.
George creates a tailor-made itinerary depending on your preferences, so no two safaris are the same. On ours, we went wine tasting, off-roading, learnt to make traditional Cypriot coffee, stopping off in a quiet Byzantine church and then watching the sunset over what George promised would be a show-stopping location. I think we can all agree from the picture above that he was right.
Fall In Love With Cyprus' Picture-Perfect Villages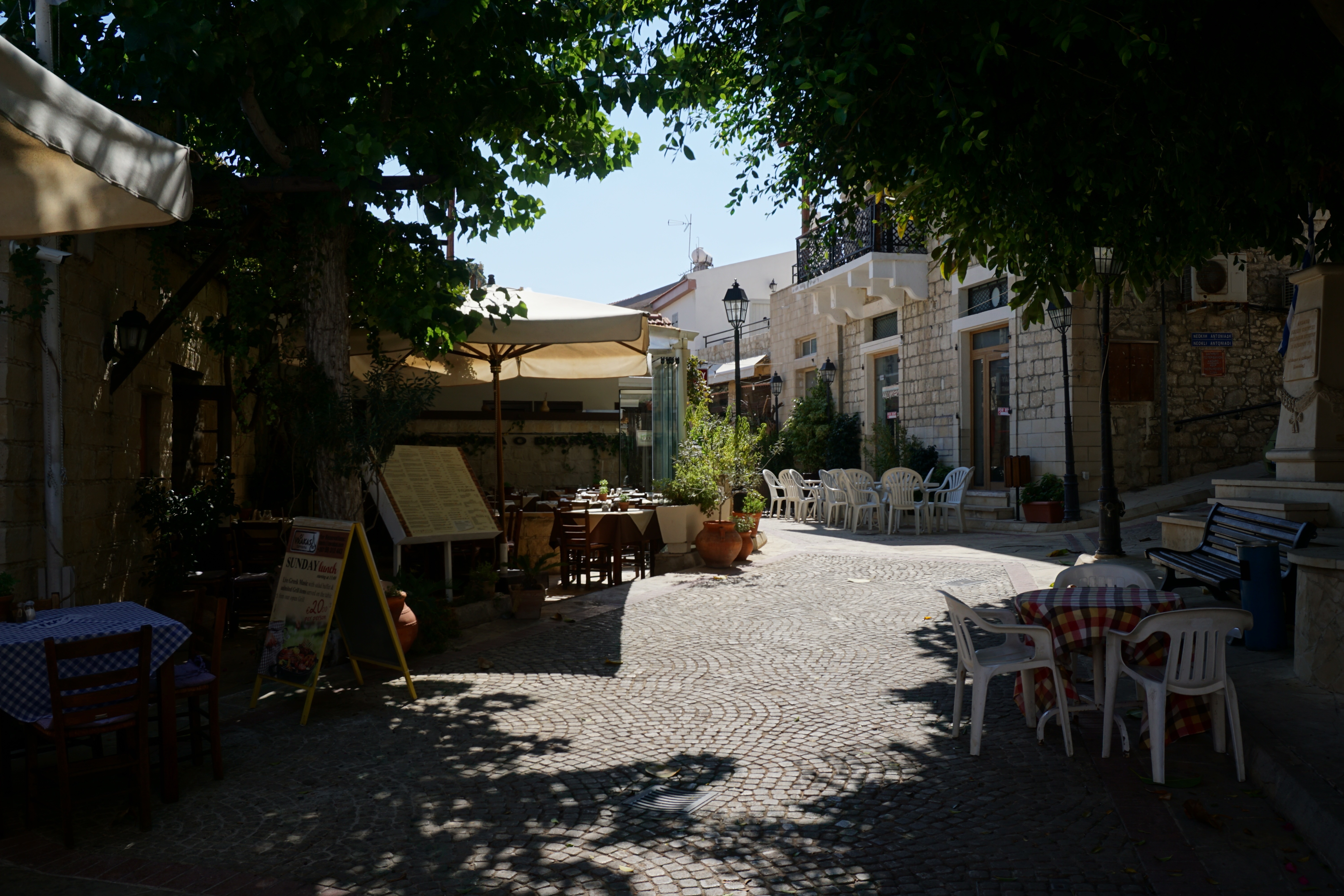 You're likely to hear a lot of talk about Cyprus's larger towns and cities: Nicosia Limassol, Larnaca, Paphos. But what about the island's villages? If you're looking for the true heart of Cyprus, head to villages such as Omodhos, Pelendri and Pissouri.
Each village boasts a unique culture and identity of which they are fiercely proud. Omodhos, in the heart of Cyprus's winelands in the Troodos Mountains, has a long winemaking history but today thrives as a tourist destination and a welcome retreat from the coastal heat in the hot summer months.
Stop in Katoi Taverna for lunch, it's fabulous, then browse the village's quirky array of shops and boutiques selling handmade lace, jewellery and George's Bakery (a different George this time) who makes some of the island's best bread.
Pissouri, set on winding streets that lead down to the coast, is an enchanting combination of small shops, tavernas and bars and a long-standing tradition of halloumi making that has flourished in the modern day. It's this contrast between tradition and contemporary life that makes these villages so alive.
On the one hand, you can (and should) have a traditional Cypriot lunch in Vrakas Taverna – the first taverna in the village to have a radio and then a TV and the long-time hub of Pissouri's laid-back social life. On the other hand, you can walk around the corner for stellar views and perfectly-made cocktails whilst watching the sun set over Pissouri Bay.
---
Want to learn more about Cypriot cuisine? Read my guide to the best dishes and restaurants on the island.
---
Delve into Cypriot Mythology
There is no shortage of mythological and legendary sites in Cyprus, but of all of these, Aphrodite's Rock is the most iconic. Legend has it that it was the birthplace of the Greek goddess Aphrodite – the goddess of love and beauty.
I won't delve into the stories behind the legend of Aphrodite's birth (in true mythological style, some of them are pretty grim), but many still believe today that if you swim around the rock you will be blessed with long life, beauty and true love. Guess it's always worth a go.
If not, you can settle for appreciating the crystal-clear waters and beautiful landscape instead.
Unusual Things to do in Cyprus – Go Wine Tasting
Cyprus has a history of winemaking that stretches back over 6,000 years. That's 6,000 years of accumulated winemaking knowledge passed from generation to generation.
You can visit the island's traditional winemaking villages such as Omodos (see above), but get a little outside of these and you can find contemporary vineyards such as Zambartas and Vasilikon wineries making world-class wines.
Unlike visiting vineyards in other countries, Cyprus has and uses a lot of its own grape varietals (Lefkada and Maratheftiko being two examples), so you get a chance to try something really different. Unsurprisingly, they pair well with Cypriot food – speaking of which….
Eat All the Cypriot Food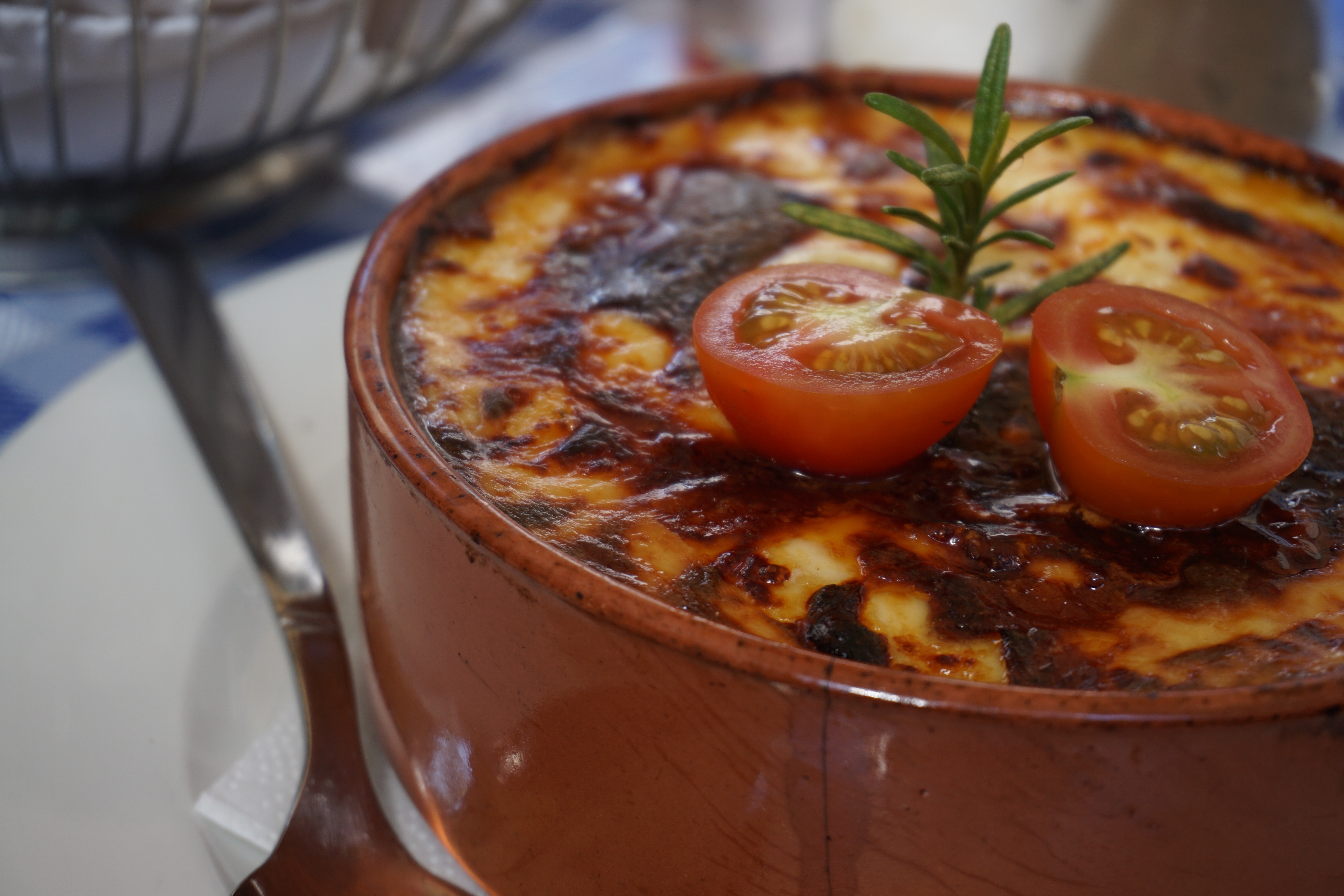 Cypriot food is a delicious blend of traditional Greek, Venetian, Turkish, French and British influences, paired with the freshest ingredients and bold flavours.
Food is abundant – you could say that it's the true heart of the island. Mealtimes are as much a social gathering and celebration as they are about the actual food you are eating.
Traditional Cypriot dishes range from Sheftalia, a delicious herbed sausage made from lamb and pork that's cooked on a charcoal grill, to stuffed vine leaves and Keftedes: meatballs made from mincemeat, fried potatoes, parsley and a hint of cinnamon.
As an island, there's plenty of seafood but also a wide variety of vegetarian bean and pulse-based dishes – no one goes hungry in Cyprus.
More Specifically, Cypriot Cheese
If you think you've had halloumi and haven't eaten halloumi in Cyprus, I hate to break it to you, but you've been deceived.
I thought I'd eaten halloumi (you know, tasty, a bit squeaky, great for a bbq), until I visited Vasilis Agathokleous, a small halloumi producer on the outskirts of Pissouri. I don't want to sound dramatic but this halloumi may change your life.
Creamy, salty, tangy, smooth and rich – you can eat this halloumi moments after it's been made, or age it for up to a year to help it develop more intense flavours.
Unfortunately, Vasilis doesn't currently export his halloumi so you will just have to go to Pissouri with an empty suitcase and fill it up in his small factory to bring home. Believe me, it is very much worth it.
Go Hiking in The Troodos Mountains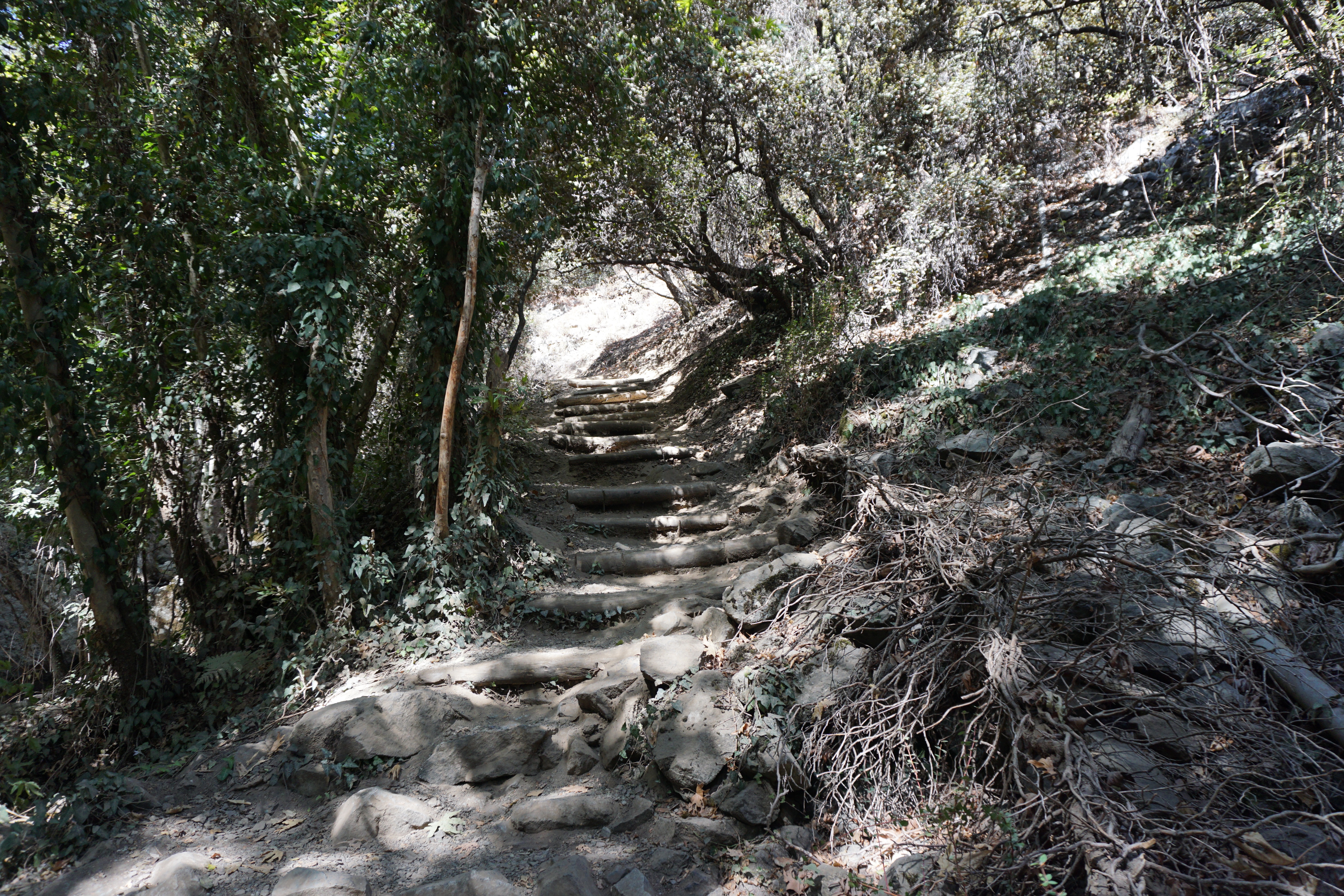 The Troodos Mountains run across the centre of Cyprus, providing a welcome cool in the hot summer months and brimming with hiking opportunities. Whether you're looking for a multi-day expedition, or a short morning's hike, the Troodos are the best place to start.
The relatively short hike (1 hour each way) from Pano Platres to Caledonia Waterfalls is a good place to start. Though uphill, the gradient isn't steep and the sight of the falls is worth the effort.
Away from the mountains, there are a number of coastal and inland routes to choose from. Cyprus has a number of nature trails that are well marked and easy to follow if you're a relatively seasoned hiker.
Get Wet + Wild With Some Watersports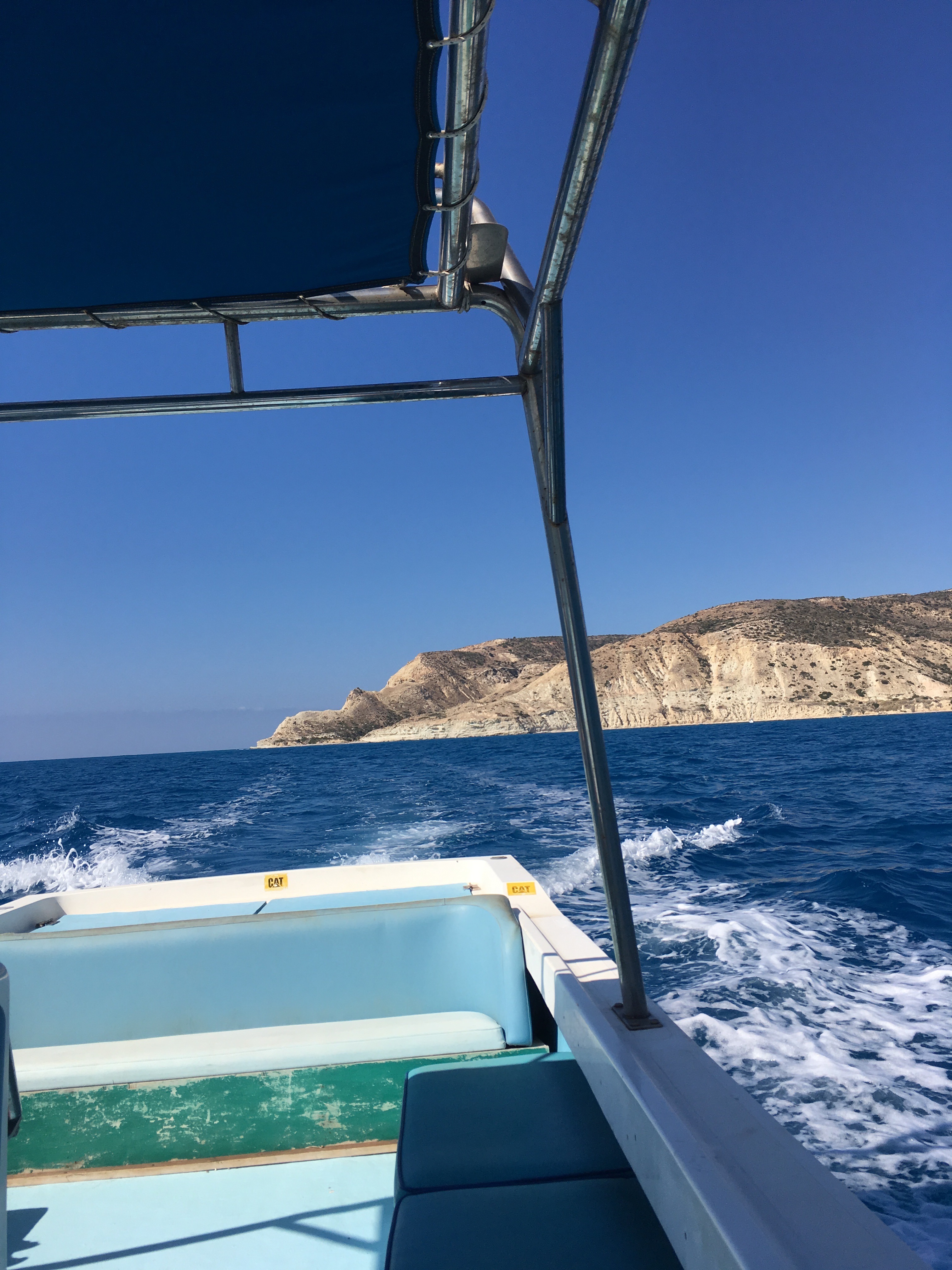 An island with calm and warm waters is always going to attract watersports lovers and Cyprus is no exception. Scuba-diving, parasailing, snorkelling, water skiing – you name it, you can do it.
Cyprus is a world-renowned dive site thanks to a wide array of marine life, interesting wrecks and near-perfect visibility.
Those wishing for a slightly more sedate time can take a boat tour for some off-shore swimming and snorkelling. There are daily boat tours from the small village of Latchi to the blue lagoon – it's pretty much impossible not to dive in and explore the warm waters once the boat anchors down.
Alternatively, charter a private boat tour of Pissouri Bay with the charming and friendly Yiannos who runs Columbia Watersports in Pissouri
f the weather's right, the bay is perfect for a spot of parasailing and kitesurfing, but if not, sailing along the coastline with the wind whipping through your hair and a spot of swimming here and there is adventure enough.
Pamper Yourself
There's so much to see and do in Cyprus that it can be easy to spend your whole trip on the go. That's no bad thing, but why not spend a bit of time pampering yourself in one of the traditional Cypriot hammams or modern spas dotted across the island?
The Hébe Spa at Columbia Beach Resort is one of the best on the island. Settle in for the Amphitrite Sea Holistic journey, a set of treatments using traditional ingredients such as lavender and sea salt to scrub, massage and restore your inner chi.
Enjoy the Fact that Winter Only Lasts Two Months (TWO MONTHS)
Winter in Cyprus is essentially December and January. Yes, you heard me right: two months.
By February, the temperatures begin to rise and the island changes colours as a blaze of spring wildflowers emerge, bringing much welcome colour to the terrain.
Winters themselves are very mild – with average temperatures of 15℃ in December in Paphos, and a few degrees cooler in the mountains. Autumn and spring are the best times to go, you get the benefit of the good weather, without the crowds.
There's a reason I've picked it as one of my favourite destinations for winter sun in Europe.
---
Looking for an Autumn getaway? Here's why we've picked Cyprus as one of the best places to travel to in October.
---
Explore Nicosia, Cyprus' Charming Capital
Nicosia (or Lefkosia in Cypriot) is the last divided capital in the world (it's split between the Republic of Cyprus and Northern Cyprus – a state only formally recognised by Turkey).
While you can read lots of interesting facts about Nicosia, it's only in walking its streets and visiting its attractions that you can appreciate the history of the city that has been the Cypriot capital since the 10th century.
There are several museums dedicated to a range of subjects from archaeology to Byzantine art but if you only have time to visit one, CVAR should be your priority.
The CVAR (Centre of Visual Arts and Research) Foundation have collected a range of paintings, books, memorabilia and clothing to tell the story of Cyprus throughout time.
The Shacolas Tower offers panoramic views over the city as a whole and a peek over to what lies on the other side of the dividing line.
Looking for more information about Cyprus? Check out our full range of Cyprus guides and articles to inspire your next trip.
Love this? Save and share on Pinterest.
The Discoveries Of were kindly hosted by the Cyprus Tourism Organisation on this trip. All opinions are our own.