Planning your escape to Northern California's coast? Discover the best hotels in Redwood National Park for a comfortable stay in the Golden State.
Spanning a whopping 130,000 acres of protected land and dotted with those iconic redwood trees that tower high above the landscape, a trip to Redwood National Park is an unmissable addition to any California bucket list.
But, while you might not find a luxe hotel inside the actual park, the surrounding towns and cities are jam-packed with excellent accomodation options.
Not sure where to stay in Redwood National Park? Start by checking these hotels out.
Best Hotels in Redwood National Park: At a Glance
| | |
| --- | --- |
| Best Hotels at Redwood National Park – Top Picks | Hotel |
| Best Overall Hotel at Redwood National Park | Agate Cove |
| Best Luxury Hotel Near Redwood National Park | Brewery Gulch |
| Best Budget-Friendly Hotel Near Redwood National Park | Hampton Inn & Suites |
| Best Pet-Friendly Hotel Near Redwood National Park | Blue Lake Hotel |
[insert search map]
Redwood National Park Hotels
North Cliff
££
Fort Bragg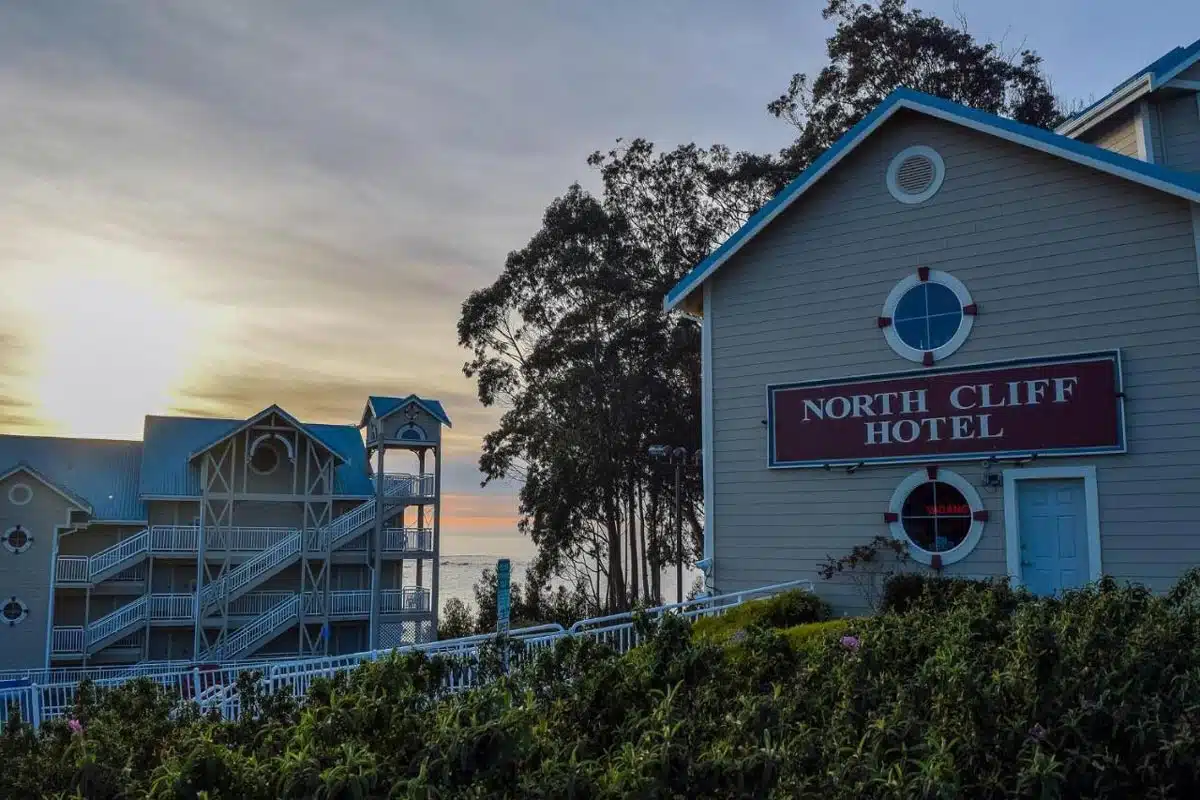 Guests at North Cliff will be treated to dreamy scenery and contemporary rooms with magical coastal views. Because nothing quite beats unwinding in a deep soaking tub, with a glass of wine in hand, as you peer over the glistening sea. 
Sounds like a dream come true? This beachfront hotel offers top-notch services and amenities, including free parking, Wi-Fi, a flat-screen TV, daily housekeeping and complimentary toiletries.
There's plenty to do, too. Enjoy a relaxing walk on the beach, pick up a nearby trail or head up to your room and destress.
Blue Lake
££
Blue Lake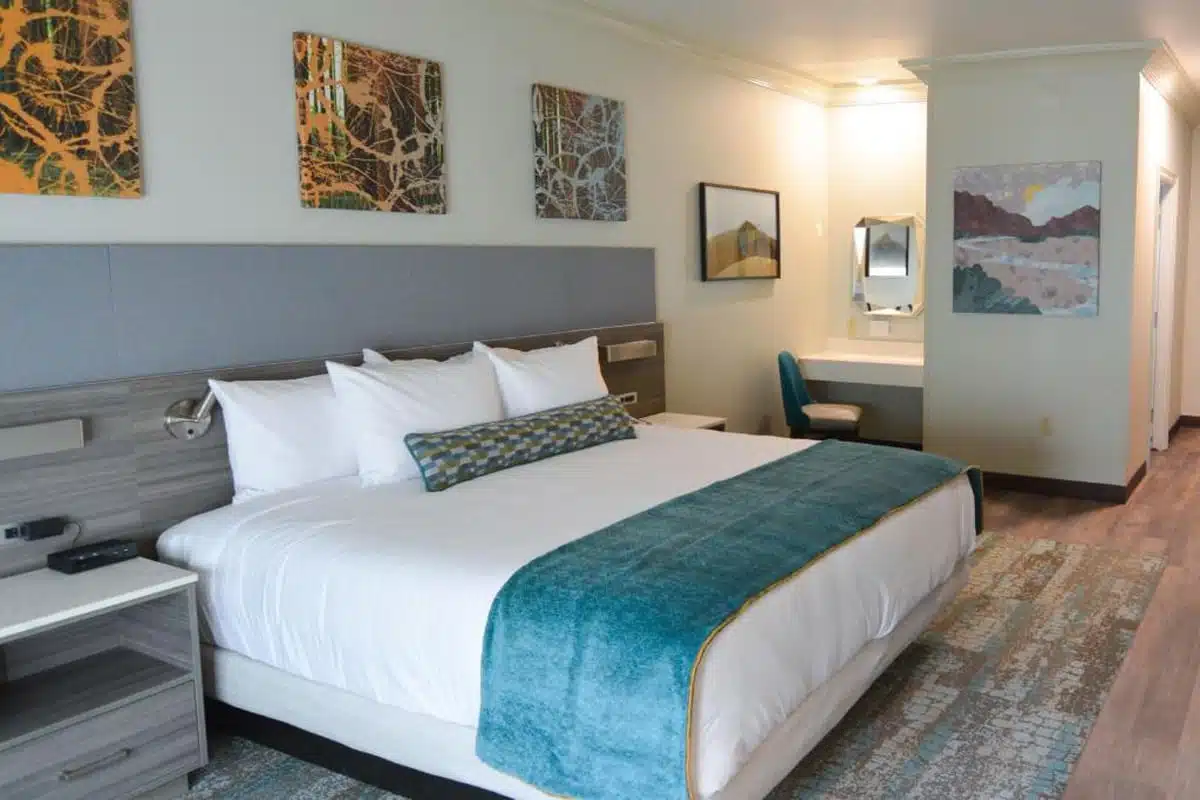 If you're looking for dog-friendly hotels near Redwood National Park, Blue Lake Hotel is the top spot. 
It features gorgeous, chic rooms and offers fantastic services and amenities to make you feel at home. This includes an extensive spa and wellness centre offering a fitness centre, a hot tub, beauty services, facial treatments and a sauna. Just what you'll need after a day of serious hiking.
Besides feeling completely pampered and rejuvenated, you can lounge around the pool area, swim a few laps or dine at the onsite restaurant. But that's not all: try your luck at the casino, unleash your inner Mariah Carey on karaoke, or practice your swing with some mini-golf.
Holiday Inn Express
£
Klamath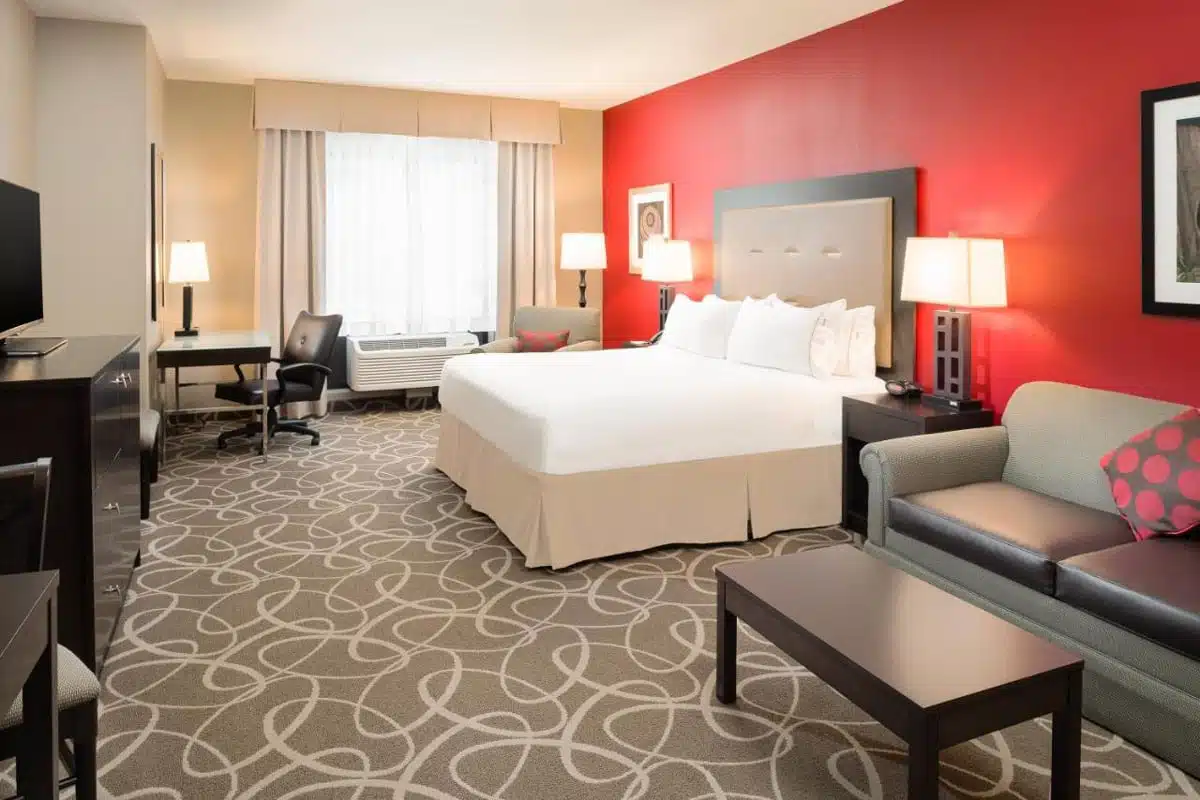 For those on a budget, the Holiday Inn Express is one of the more affordable hotels near Redwood National Park. 
Surrounded by breathtaking scenery, this accommodation offers excellent bang for your buck. Proof of this is in the facilities, which include coffee makers and Wi-Fi in every room, complimentary toiletries, breakfast and free parking.
After hiking through the Redwoods, you'll return to plush beds with fresh linen and a flat-screen TV to doze off. Cool off in the indoor pool area, or head to the nearest beach for fresh air – both Gold Bluffs Beach and Wilson Creek Beach are reachable within minutes.
Carter House Inns
£££
Eureka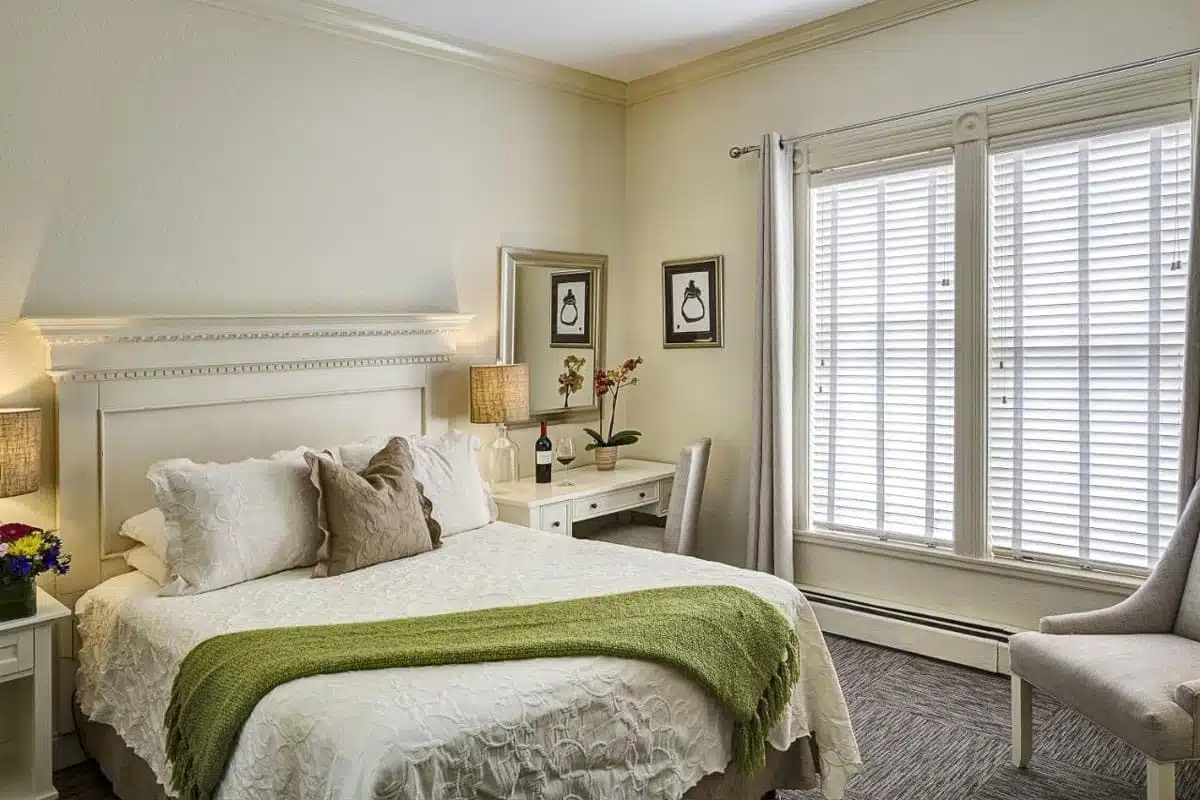 Take things up a level with a stay at Carter House, a super stylish hotel along Humboldt Bay in Old Town. 
This quaint Victorian-style accommodation near Redwood National Park will steal your heart. Each corner exudes historic charm, with spacious, elegant rooms and onsite dining courtesy of the widely loved Restaurant 301.
What do I love most about this hotel? It's to do with the fact that the restaurant has a garden-to-table philosophy, so the inn has an organic garden. You can lend a hand in the garden and expand your knowledge through horticultural education seminars, sip on the inn's homemade wines and then relax in the jacuzzi.
To top it all off, it's pet-friendly and offers hearty breakfasts, room service and Wi-Fi.
Best Western Arcata Inn
££
Arcata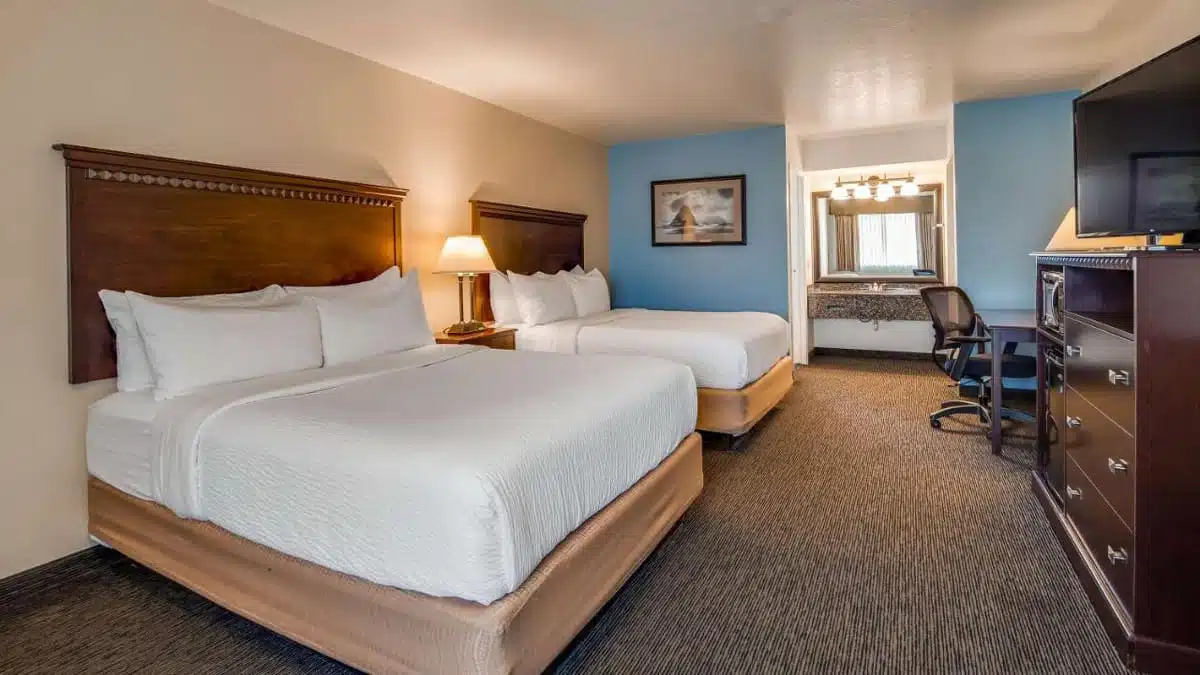 You know what you're getting when you book a stay at a Best Western Inn. Excellent value and comfy beds. 
Designed with simplicity and elegance, this three-star accommodation covers all your needs for a cosy stay. Its air-conditioned rooms are pristine, with daily housekeeping, Wi-Fi and a modern en-suite bathroom.
Morning jogs are on the cards (though I wouldn't blame you for sleeping in), as there are numerous parks nearby. You'll come back to a filling continental or American breakfast.
And why not refresh in the indoor pool or unwind in the hot tub after exploring Redwood?
Holiday Inn Express
££
Eureka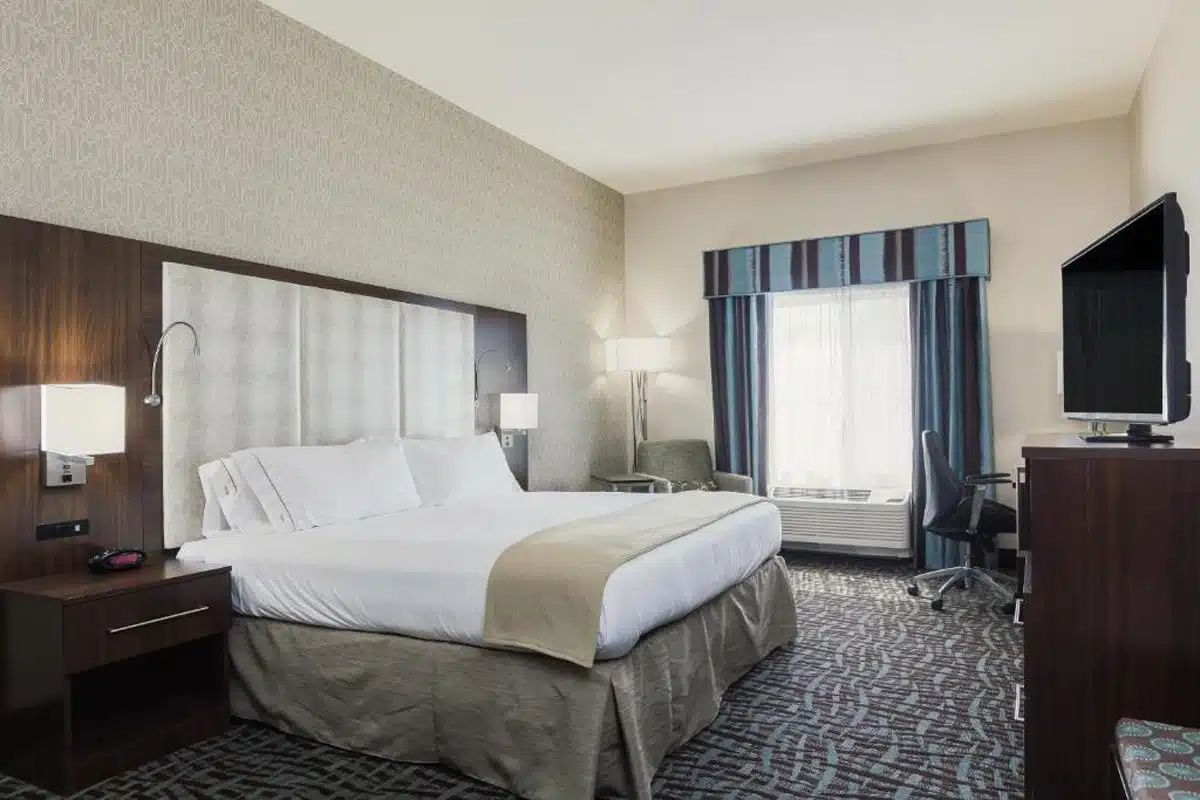 As far as Holiday Inn Express' go, this option is Eureka is a vibrant and spacious hotel with plenty of playful characteristics. 
Its grand common areas are colourful, but the rooms are quite the opposite, with simplistic decor. They're totally pristine with crisp-white beds and all the modern conveniences you'd need, such as a desk, flat-screen TV and speedy Wi-Fi.
You can work up a sweat in the small fitness room or cover a few laps in the indoor swimming pool. You'll also have access to free parking, daily housekeeping, a spa bath and air conditioning during your stay.
Brewery Gulch Inn
£££
Mendocino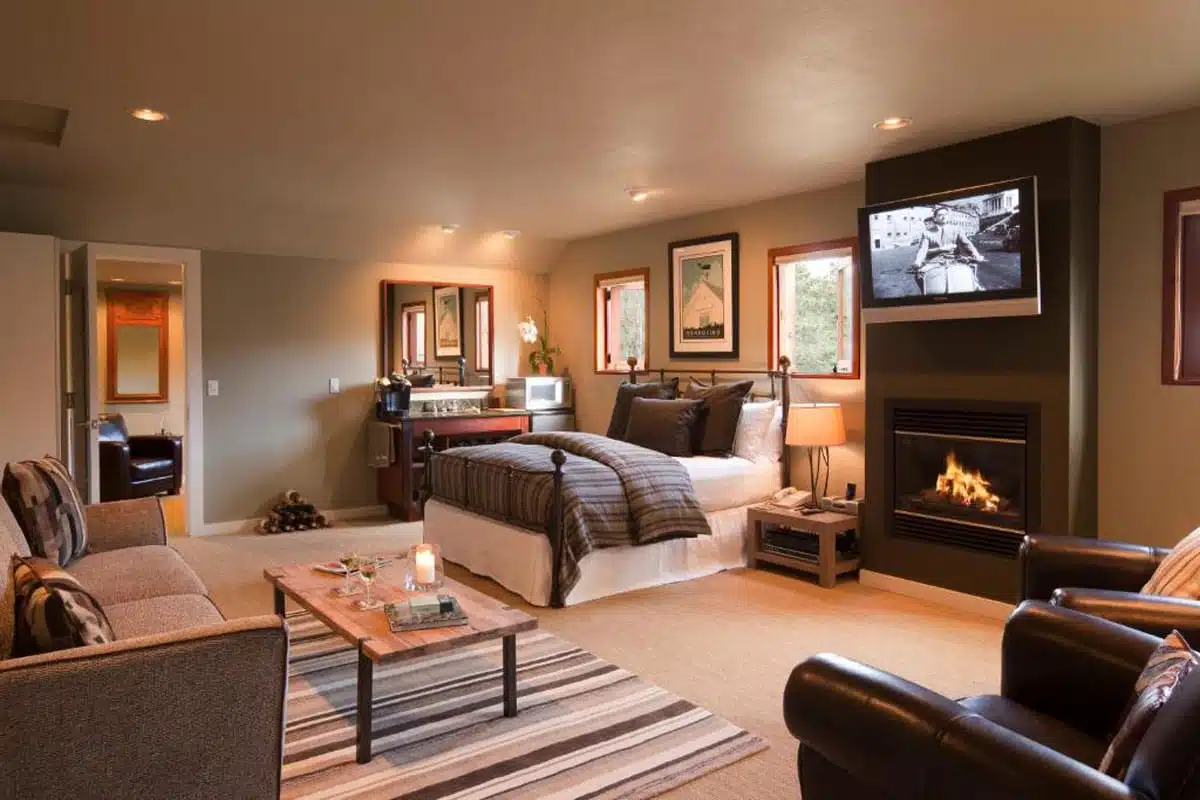 If homey luxury comes to mind, I wouldn't recommend any other place near Redwood National Park. The exterior of Brewery Gulch has a country facade, but the interior feels chic and cosy. 
Each modern room boasts fireplaces, flat-screen TVs, comfy couches and some of the comfiest beds you'll find. The en-suites are just as luxurious, boasting spacious tubs and spa-like showers.
Their restaurant serves farm-fresh cuisine using organically grown crops and free-range poultry. While the wine list is raved about by guests.
Need to kill some time between excursions? Opt for a relaxing massage, or head to the game room and library for more wholesome fun.
Best Western Plus
££
Eureka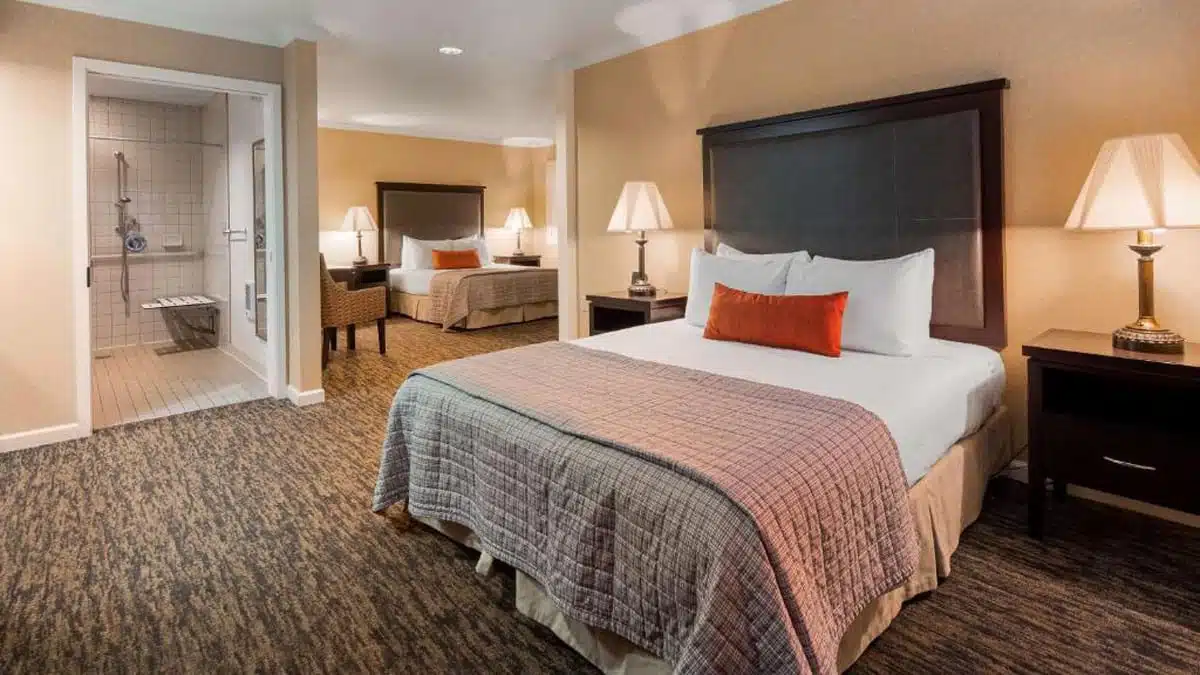 Best Western Plus is another excellent mid-range place to stay around Redwood National Park. Even better is its resort-like appearance, with ultra-luxe pools and cosy fire pits. 
The air-conditioned rooms are neat and sleek, with spacious bathrooms lit by colourful LED lights. You can keep up your gym routine in the fitness area or simply lounge around the magnificent outdoor pool.
Explore the historic Old Town's vibey restaurants courtesy of a complimentary limousine (yes, please). And if you don't feel spoiled enough, you can indulge in spa therapy involving a massage chair, jacuzzi and treatments. Who knew a Best Western could be this bougie?
Hotel Arcata
££
Arcata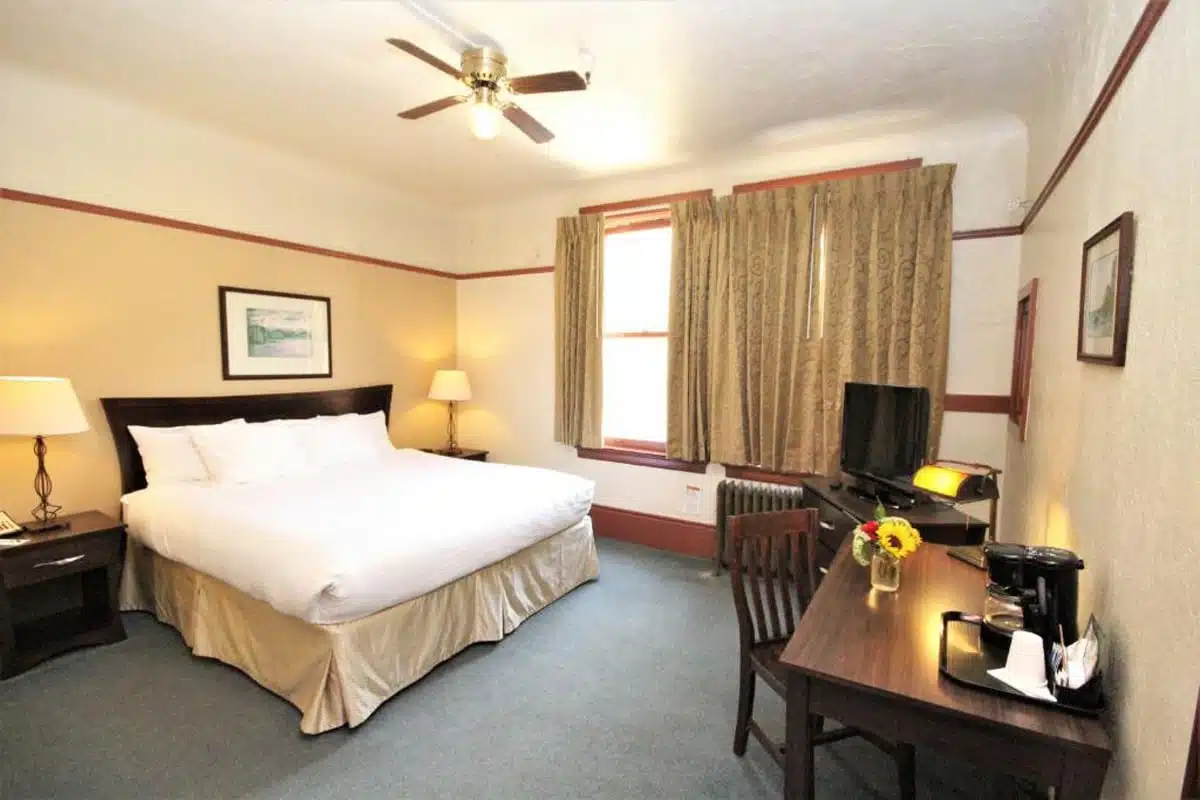 Book yourself a stay at Hotel Arcata if you don't want to break the bank but still want to feel like you're living lavishly. 
The hotel boasts a restaurant, bar, and a stellar location surrounded by numerous dining and shopping opportunities. Step inside the rooms and you'll notice a simple and modish aesthetic, comfortable beds, working desks, cable TV and a coffee machine.
This accommodation is the ideal getaway while visiting the Redwoods for its convenient location and pristine conditions. Not to mention it's pet-friendly, too.
Hampton Inn & Suites
£
Arcata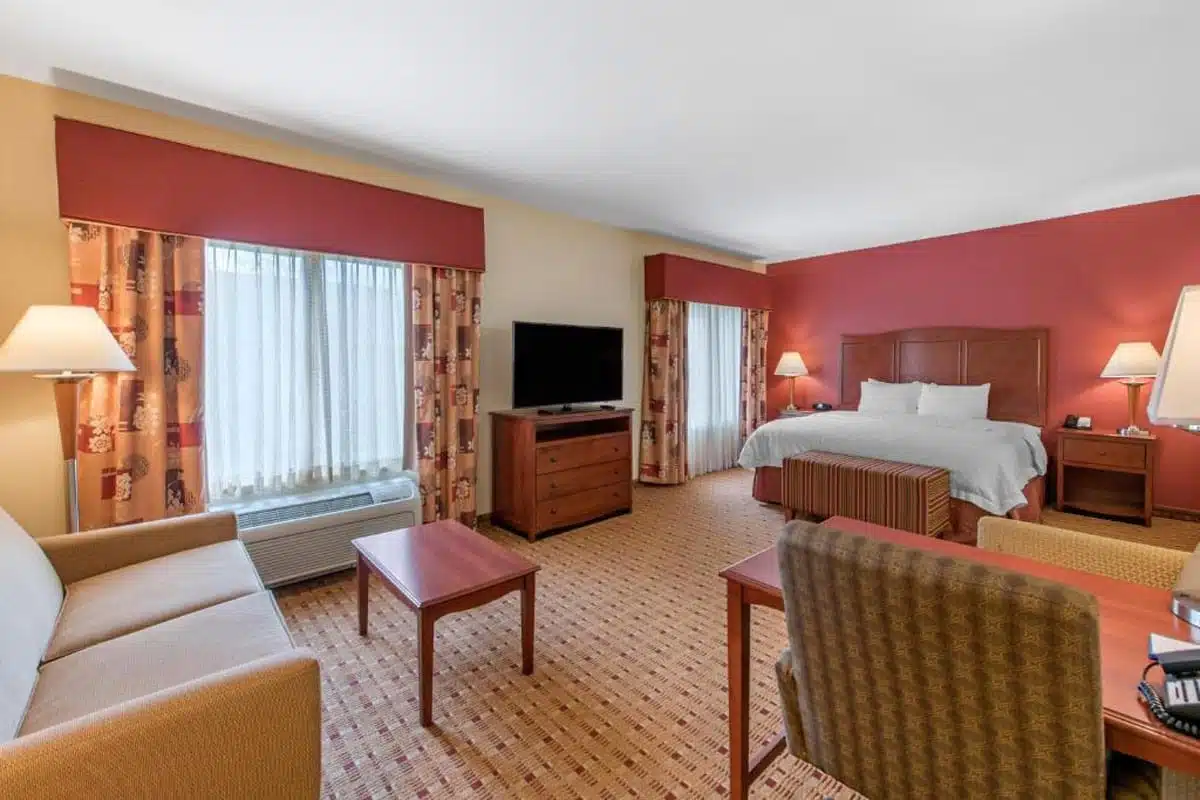 Looking for something super affordable yet modern? The Hampton Inn & Suites is known for boasting excellence. This encompasses laundry facilities, working desks, Wi-Fi and onsite parking.
Each air-conditioned room features a deep bathtub, coffee facilities, plush beds and heating for those chilly nights. The hotel sits along the scenic Redwood Coast, offering endless sightseeing and photography opportunities on your doorstep (roomstep?).
Take a refreshing dip in the aquamarine indoor pool, or unwind in the steamy hot tub after a challenging hike in the national park nearby.
Best Hotels Near Redwood National Park: Frequently Asked Questions
Practical Tips to Consider Before Booking Your Hotel Near Redwood National Park
Bring your comfiest hiking trainers – you'll be spending plenty of time out on the trails and your feet will thank you.
Looking to stretch your budget further? There are plenty of opportunities for camping in Redwood National Park. Jedediah Smith and Mill Creek are two of the most popular sites.
Redwood Hotels: Read More California Travel Guides