The Four Seasons Hotel Ritz Lisbon is the luxury traveller's dream getaway in Portugal. Here's why. 
I have a very sad confession to make. Two in fact. The first is that until last weekend, I had never stayed in a Four Seasons Hotel. The second? This was my second time in Lisbon and the first time round, I wasn't exactly the biggest fan of the city.
We all learn from our mistakes and I'm glad to say that this trip rectified both of those things (please note, the first time I went to Lisbon I was 17, so can surely be forgiven for what I now realise was a significant lapse in judgment).
Those of you who have been following me on Instagram will know that I've been having a wonderful time gallivanting around the city. There aren't that many places I visit that I immediately fall in love but this city has been one of them and I have fallen HARD.
Looking for more Lisbon and Portugal travel inspiration? Check out these handy guides.
Back to the task at hand though… The Four Seasons Hotel Ritz. A luxury hotel in Lisbon and the perfect destination for your next luxury break.
 Four Seasons Ritz: Architecture and Aesthetic
The hotel was built in the fifties and the building very much reflects the dominant post-war design of the time – the lead architect Quieroz Peirera was heavily influenced by other prominent designers such as Le Courbusier. I personally love the imposing architecture and clean lines that define the buildings of that period but it's not always to everyone's tastes.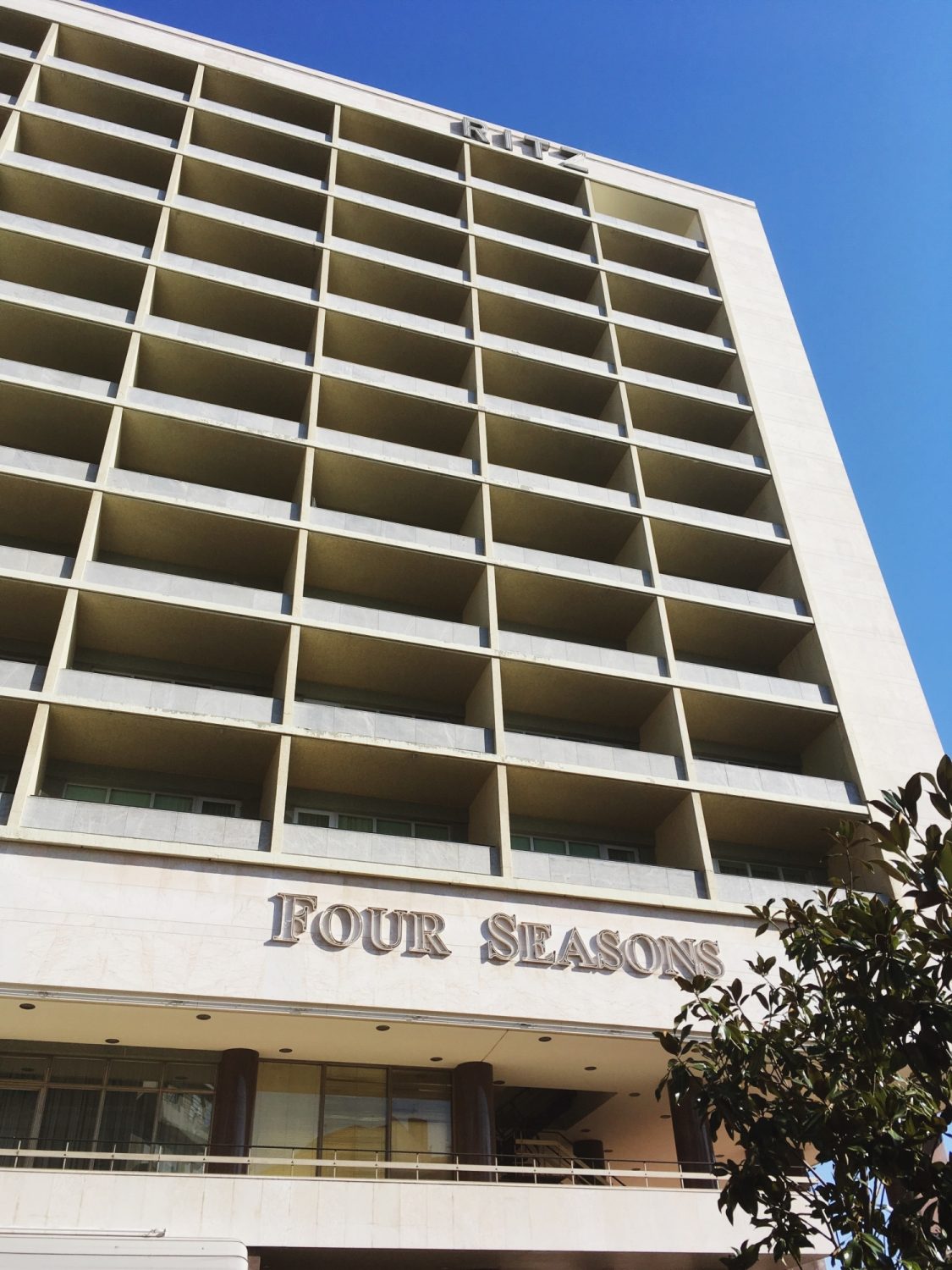 Whatever you think of the outside of the building, the inside is a different story. The folks at the Four Seasons have been creating luxury hotels for over five decades now. I think it's safe to say that they are pros by this point.
Exotic cacti and tropical plants dominate the central lobby – contrasting with the high ceilings and marble floors that feature throughout the hotel. The effect? Pure opulence.
Those two words could summarise the whole Four Seasons Hotel Ritz Lisbon experience. The hotel's interior features over 40,000 square metres of rare marble (fact) and is decorated a blend of art-deco and Louis XVI style. Peirera's vision was that the hotel "throughout its existence, should provide luxury, and comfort, dignify the city and, above all, honour the nation." (Queiroz Pereira, 1959). This is no less true today than it was in the late fifties thanks to the brand's canny preservation of many of the original features, balanced with ensuring it meets the demands of a modern hotel property.
The Rooms: Sleep in Style
We were staying in a premier room on the 10th floor. The receptionist showed us to our room, opened the door and waited. Waited for what? The inevitable murmurs of delight that have to happen when you open a door on a truly fabulous room.


The bedroom was spacious, decorated in muted tones with a large extra-king (is that a thing?) as the focal point. Beyond that, there was a private balcony with a panoramic view over the city (couldn't resist a sneaky Insta story of the sunrise from the balcony…  too late though, you missed it ?).
The room was full of small touches – the art-deco styled minibar (complete with glasses for every drink you may possibly want to concoct from it), and a Uber-cool bathroom that appeared to have been hewn from one solid piece of black marble (mirrors, bath and usual trimmings included of course). The bathroom was stocked with L'Occitane products – with every little thing thought of from verbena face wipes to shower gels and body lotions.
Fine Dining in Lisbon
Dining wise, the Four Seasons Hotel Ritz Lisbon offers breakfast lunch and dinner (as well as brunch at the weekends) in Varanda Restaurant. Dinner in particular is highly recommended – Chefs Pascal Meynard  and Carlos Cardoso have created two menus showcasing their skills. That's how we found ourselves ensconced within Varanda on a Saturday evening having an exceptional meal in Varanda. The signature menu is testament to two chefs at the very top of their game. Here's a sneak peek at the evening's menu.
Roasted crayfish, artichokes cream, green asparagus, macerated orange with  green sansho
***
Sea bass with Ritz salt and myrte citronné, clams from Ria Formosa, "Bulhão Pato" and Budha hand emulsion
***
Matured Irish beef "a la ficelle", salted foie gras, black truffle sauce
***
Dark chocolate croustillant, cremeux of salted caramel, tonka beans ice cream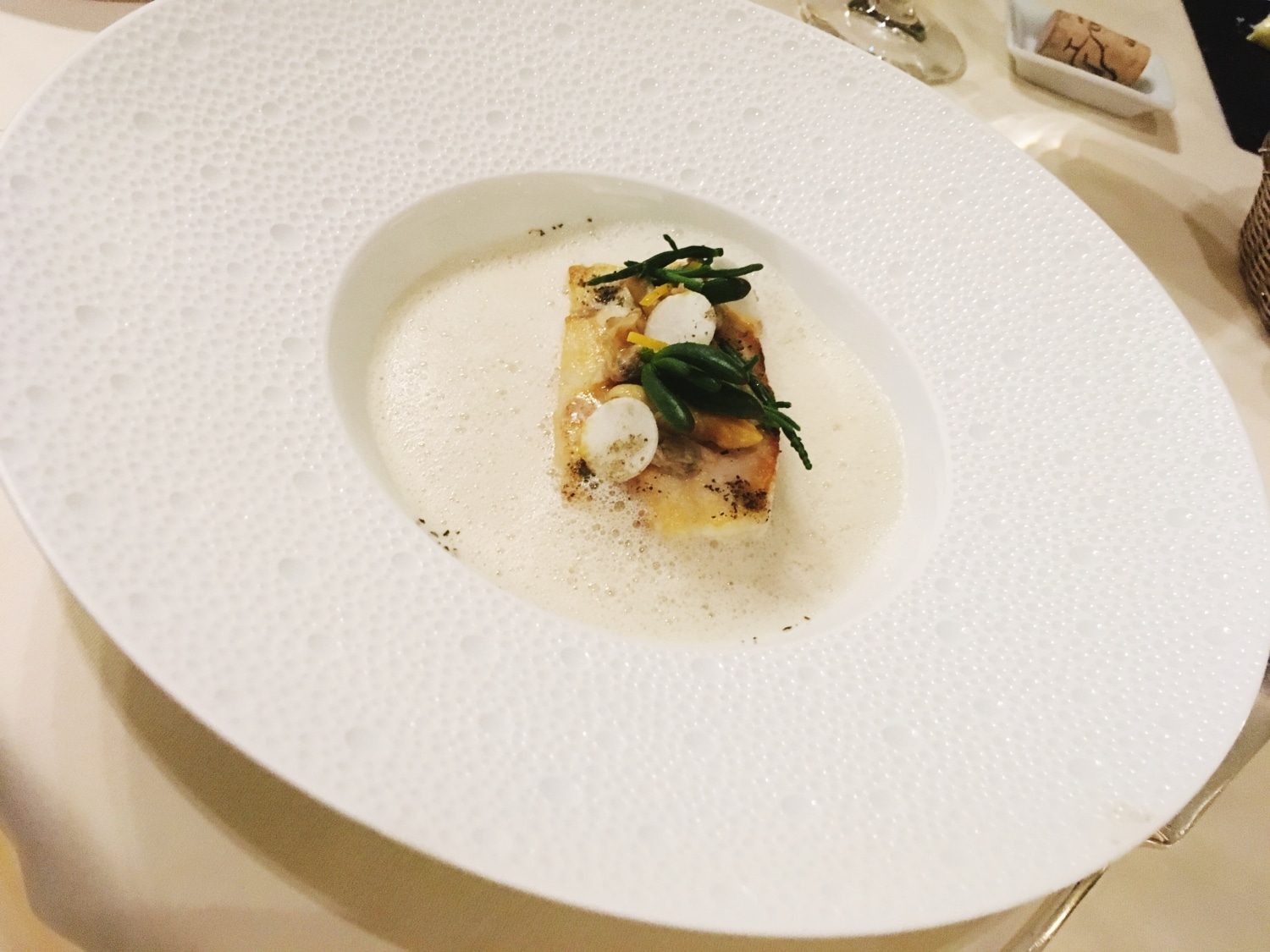 It's really hard to pick a favourite, the whole meal was the perfect balance of rich flavours and fresh, quality ingredients (with quite a lot of obvious technical skill too). That said, I think the sea bass really stole the show for me, so much so that we did our very best to get the recipe from the chef when he came over later in the evening. He was helpful but I suspect it take hands more skilled than mine to create that kind of perfection on a plate.
Contemporary Art Collection
The hotel also owns the largest collection of comtemporary Portuguese art in the city. The collection features artists such as Almada Negeiros Lounge and Estrela Faria. Much of it is displayed throughout the property, so much so that they have their own app dedicated to helping you discover the full collection.
Views From the Top of the Four Seasons Hotel Ritz Lisbon
You shouldn't leave the hotel without heading up to the gym and fitness area on the top floor. Newsflash, exercise is apparently good for you or something like that. Still, even with that in mind, there's something a little more exciting in store for you when you get to the top…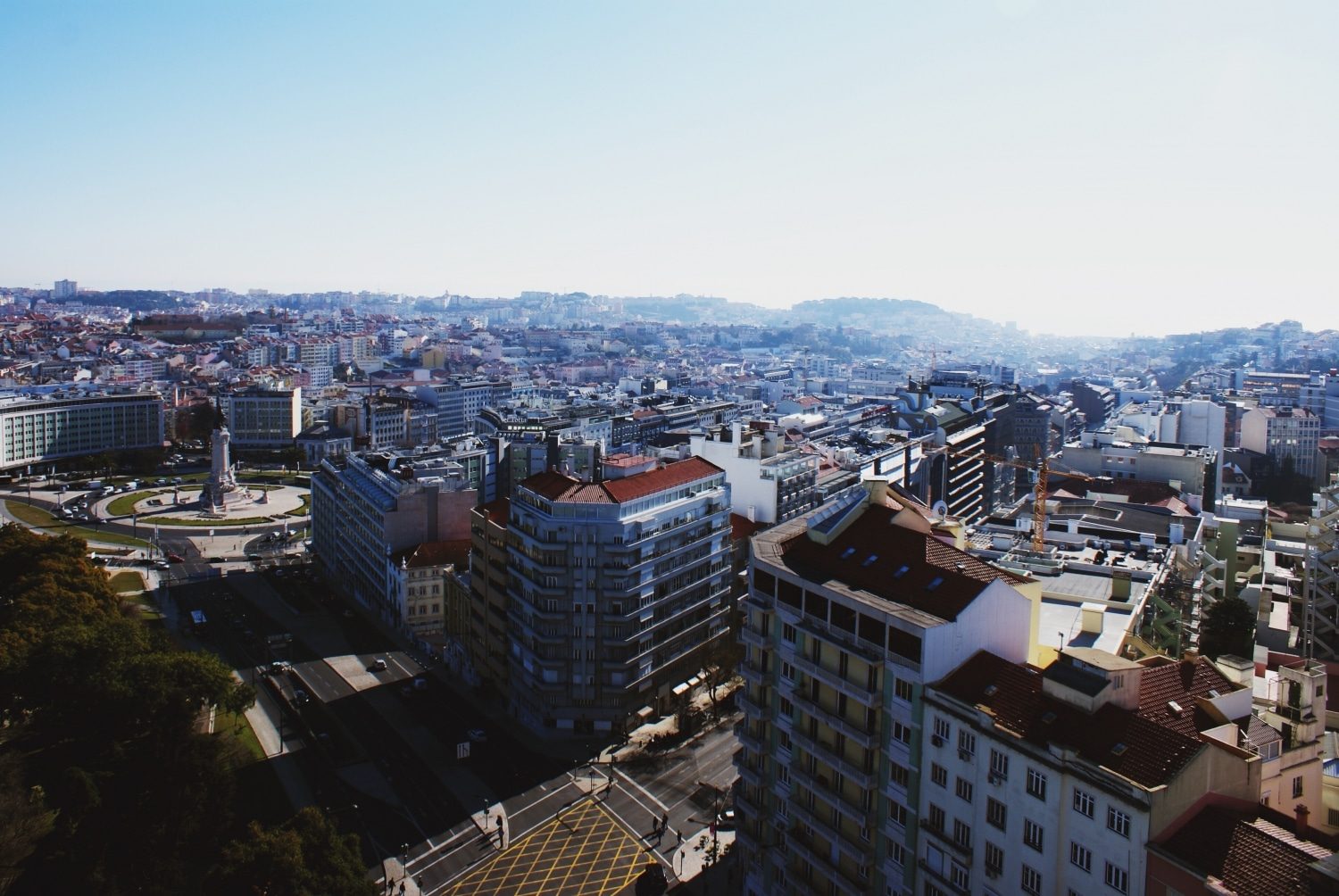 That. View.
It turns out that the hotel's hillside location is a good thing (Lisbon will leave you with the legs of a gazelle FYI. So many hills). Because when you build a tall hotel on the top of a hill, you get some awesome views.
The beady eyed folk amongst you will also notice that there's a running track on the top floor so you can run and take in the view at the same time. I think I'll work towards that on my next visit.
Useful Info
Four Seasons Hotel Ritz Lisbon
R. Rodrigo da Fonseca 88, 1099-039 Lisboa, Portugal
http://www.fourseasons.com/lisbon/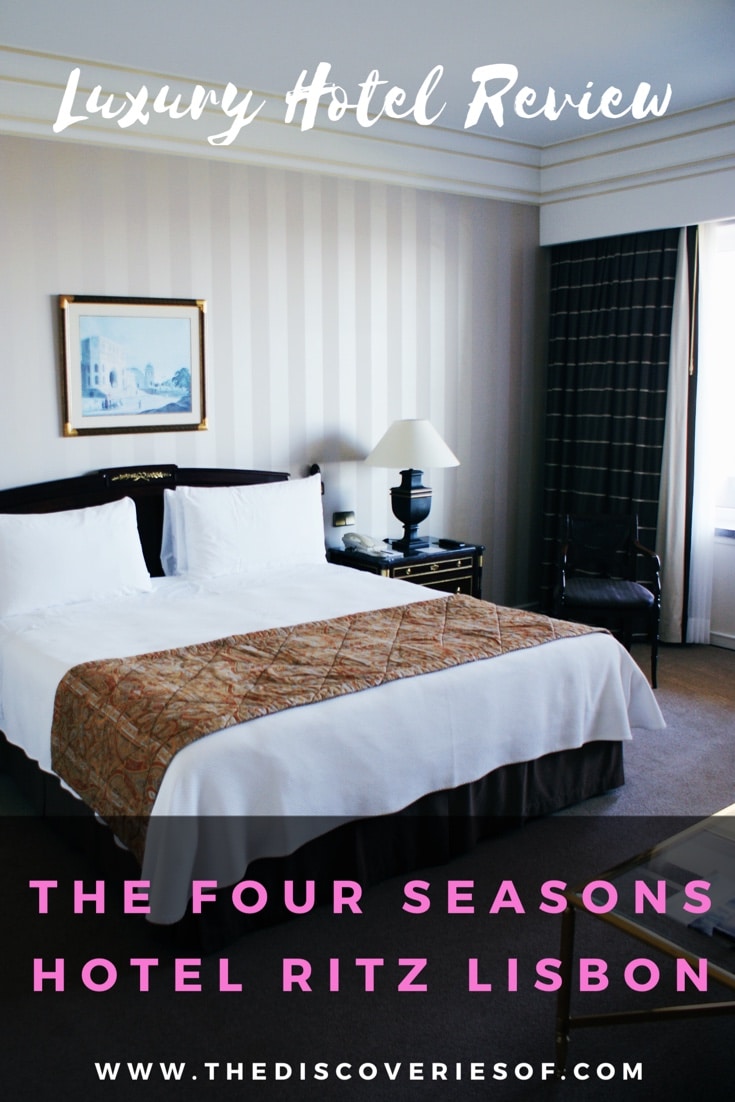 GET THE DISCOVERIES OF MAGAZINE
Get your free copy of The Discoveries Of's digital magazine. Unmissable travel destinations and inspiration to fuel your wanderlust. Straight to your inbox.