Riga is so much more than just a cheap travel destination. True Latvian beer, whimsical traditional dances, frozen river swimming and Art Nouveau architecture galore. Check out this perfect itinerary for three days in Riga.
Riga Itinerary: Day One
9am – Get out of the Hotel and Stroll Around
Base yourself in the heart of the Old Town. Walking out of your hotel is like walking into a scene from the Middle Ages – the perfectly-preserved architecture is a treat in and of itself.
One of the great pleasures of Riga is just strolling around early in the morning as the city wakes up and starts to come alive.
Climb St Peter's Church, have a look at the rising sun and the carmine red rooftops of Riga. Stop by the Gunpowder Tower and wander around the old city walls.
11am – The Capital of Art Nouveau
Ever wondered why Riga is nicknamed the capital of Art Nouveau? Head straight to the Alberta Street and you'll start to see why.
Eight marvellous buildings clustered around the Art Noveau Museum of Riga – it's impossible not to stare.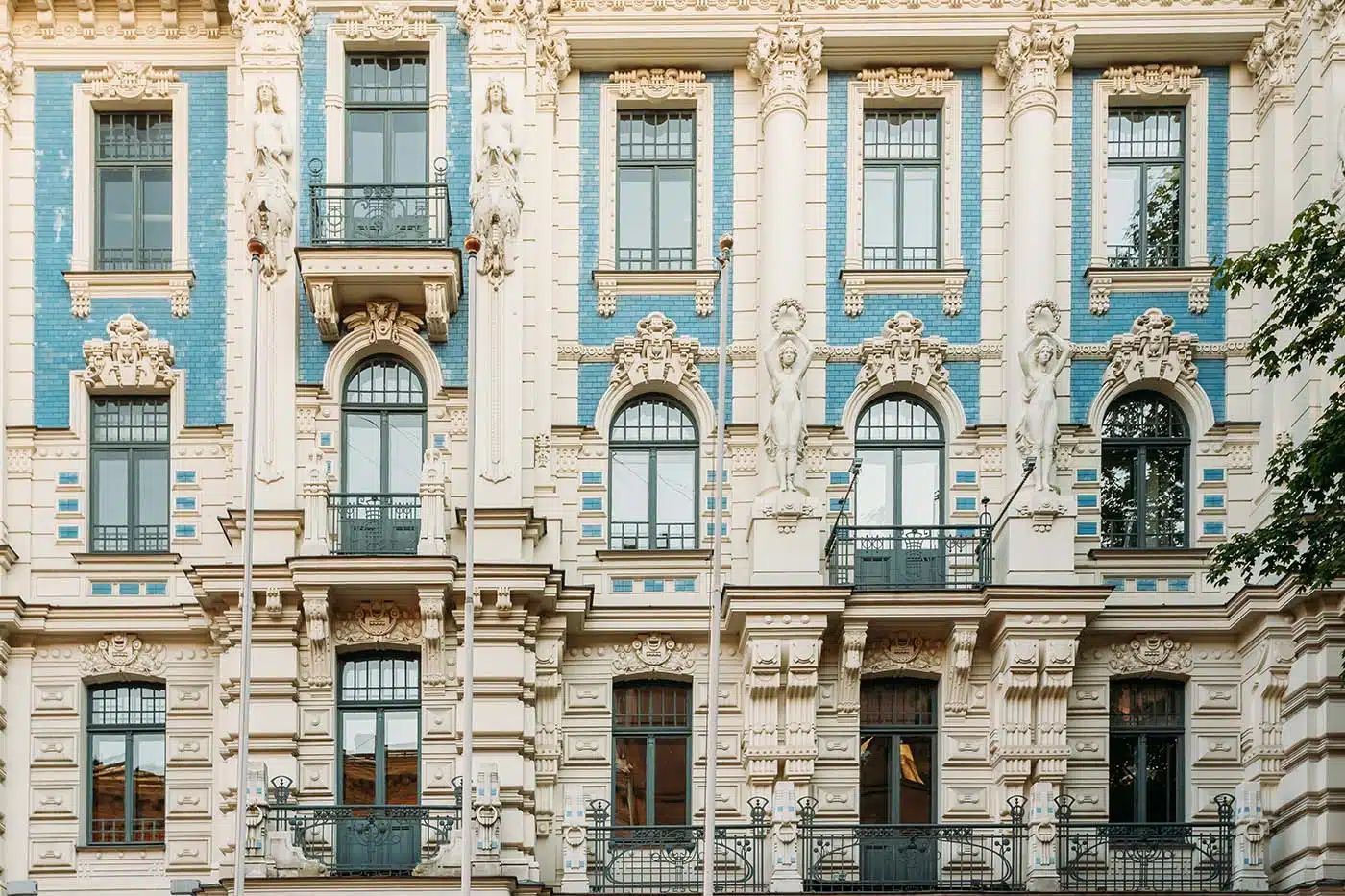 Take the time to step into the museum (if only to have a look at the most striking staircase in the whole of Riga) – you won't regret it.
12 – Noon and the Medieval Feast
Latvian food is hearty to say in the least. Adventurous eaters should try the local fare (hint: it's big on meat – don't be surprised if some more unusual cuts like pigs ears feature on the menu). You'll need something wholesome to keep you on your feet for the rest of the day.
2pm – Design and Hipster Hub: Terbatas Street
Once you're all filled up, make your way to Terbatas Street – a hipster hub filled with design-led shops, small cafeterias and some very cool people. This is the spot to find some of Riga's best coffees – it would be rude not to indulge.
Don't miss some of Latvia's coolest designer shops – they have something for everyone, whether you are hunting out an appropriate souvenir for grandma. Feeling daring? It's also the place where Riga's best tattoo parlours are based.
6pm – Enjoy a Glass of (Real) Beer. Or two
There's no drink more Latvian than beer. Dark, light, unfiltered or sweetened with apple or cherry – the choice is yours. If you want to get all geeky about it – the science behind pairing food with beer can be as complex as choosing a wine to go with your food.
In fact, Latvians love beer so much that they often order beer with their meals, even in high-end restaurants. Not sure where to start?The rule of thumb is dark with beef, pale with chicken. Easy, huh?
8pm – Folk Dance, the Cool Way
If you haven't tried folk dancing before, now is the time to fix it. Head to the Latvian Folk Dances that are hosted by the Riga Dance Club. They're held once a week and totally free to attend. Don't worry if you don't know any of the moves, they'll teach you everything you need to know.
Preparing for a trip? Check out this Europe packing list before you go.
Bed down in one of Riga's cool hostels or hotels for the night.
Riga Itinerary: Day Two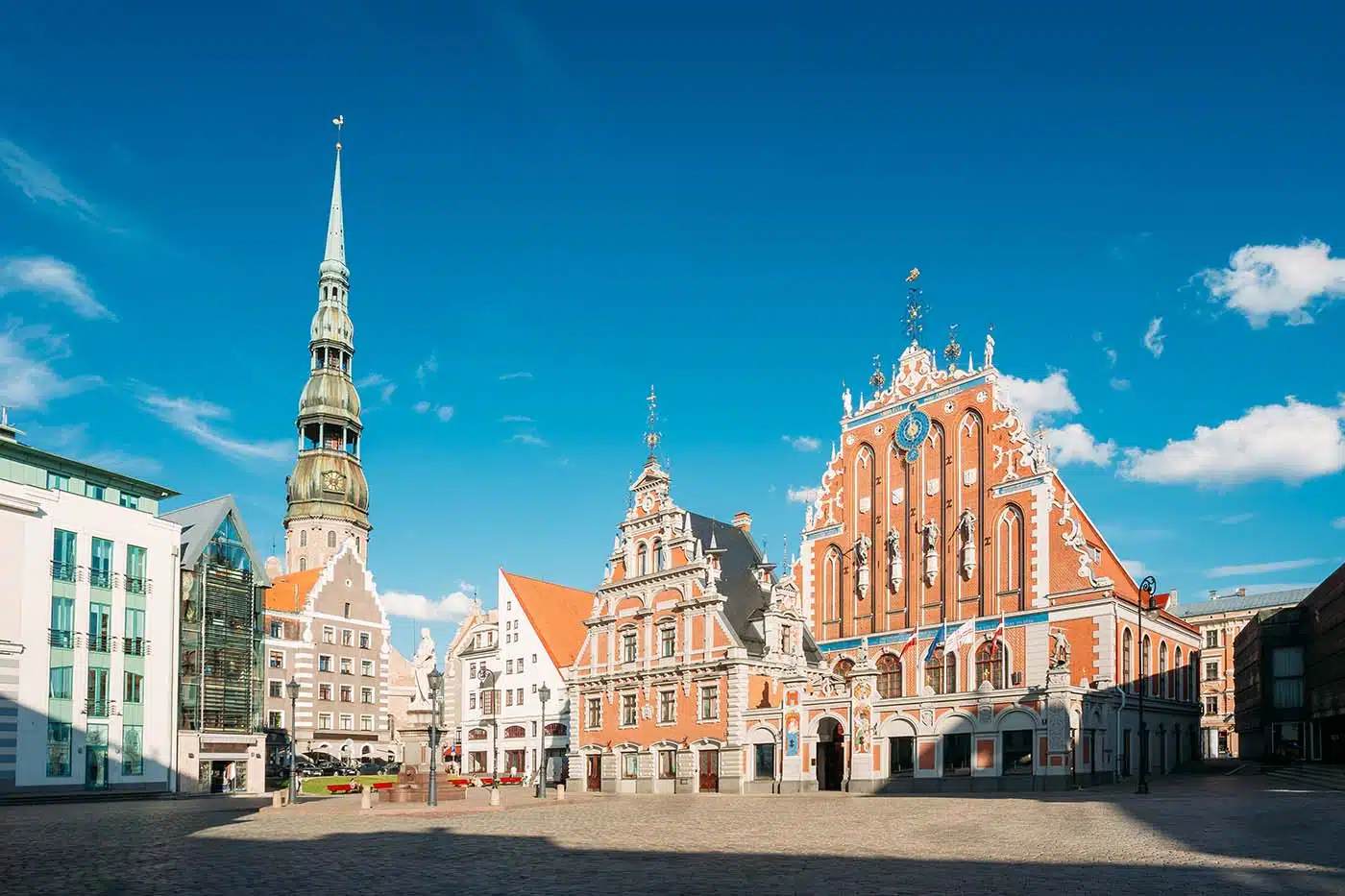 10am – Market Time
If you're lucky enough to time your visit for the weekend, you should know that Saturdays are market days. Take the opportunity to visit Riga Central Market also the second-hand Latgalite market to pick up a few bargains. You should be aware that Latgalite market is a bit of a pickpocket hotspot, so keep an eye on your belongings.
The Central Market is the largest market in the whole of Europe – be sure to try kefir, the delicious Latvian probiotic drink.
1pm – Lunch in the Market
If you're into your seafood, pop into the fish restaurant in the market hall. It has a reputation as one of the best restaurants in Riga, with many local chefs citing it as their favourite place to fill up.
3pm – If You Are Feeling Particularly Daring
If you're visiting during the winter and you are feeling particularly daring, this one is for you. The "Winter Seal" involves swimming in a pool cut out of a frozen river or lake. Something you're pretty much guaranteed to remember. Do as the locals do and have a beer for courage first.
7pm – Enjoy Modern Baltic cuisine
Latvian cuisine is filling and hearty – big on root vegetables, beans and pulses accompanied by regional favourites such as deer and duck.
10pm – Nightlife at its Best
There's a heck of a lot going on at night – and something to suit all tastes. ONE ONE, Piens and KKC are particularly good spots. You can also opt for the rooftop view and more mainstream music at the Sky Lounge.
Riga Itinerary: Day Three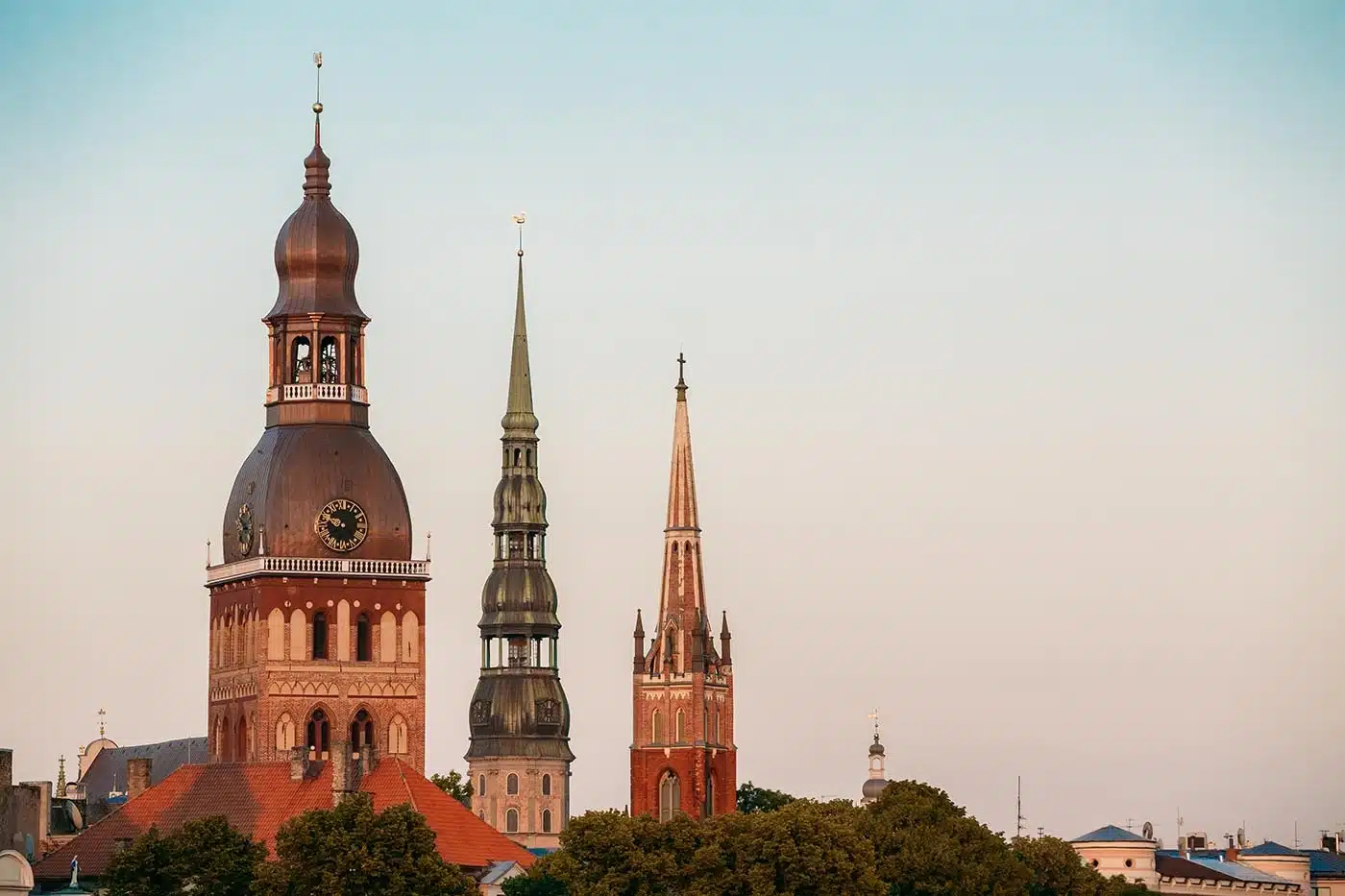 11am – Brunch and Something to Kill Your Hangover
Although Saturday is the main market day, the Kalnciema Street Market is held on Sundays. And luckily so! After a crazy night out, you need some waffles with organic Latvian jam on top in your life. Or perhaps some roasted almonds and some mulled wine. Not only is the food at the market to die for, it also hosts stalls with Latvian handcrafted goods and farm produce.
1pm – Times Past
Hop onto a trolleybus (an adventure in its own right) or regular bus and go straight to one of the oldest open-air museums in Europe – The Ethnographic Open-air Museum of Latvia. It's at its best in February, The Month of Candles, when you can make one yourself.
Even without any events, the museum is comprised of beautiful old age buildings that are worth taking the time to look around.
Along with the opportunity to find out about daily life in times past,  they also offer traditional Latvian refreshments. The perfect time to try herb tea that's been made on the bonfire. Turns out that off-the-grid is in style!
Although three days is not enough to discover Riga in full, it's a good introduction to this lively and beautiful city. What's more – it's pretty affordable too!
Handy Tips: How to Get Around and When to go to Riga
There are plenty of boutique hotels in Riga. Pick a hotel in the heart of the Old Town, so it is easy to walk around the city. Public transport is easy to get around – trams and buses are easiest but the trolleybus is an attraction of its own.
If you're keen to try a spot of seal swimming, you'll obviously need to visit during the winter months. Riga really comes into its own during the late spring or summer, when it is sunny and the nights are long. Midsummer's night is a huge spectacle – time your trip to coincide if you can.
Love this? Save and share on Pinterest.