If there's one universal truth I think we can all agree on, it's that there's a lot we've all missed about travel in the past year.
Setting off to new places, discovering new spots, fun, adventure, sleeping in a bed that isn't your own… the list goes on.
You always have a few trips that you can't help but stop and smile whenever you think of them right?
For me, one of those trips was the shakedown cruise I took in October 2019 aboard the Sky Princess with Princess Cruises.
Remember this?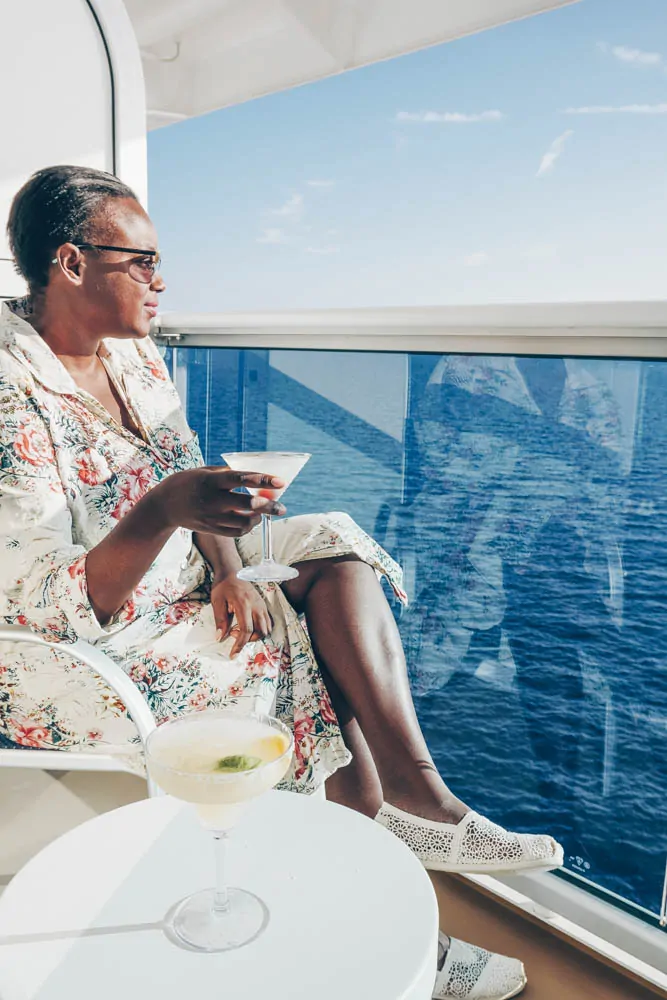 Or this?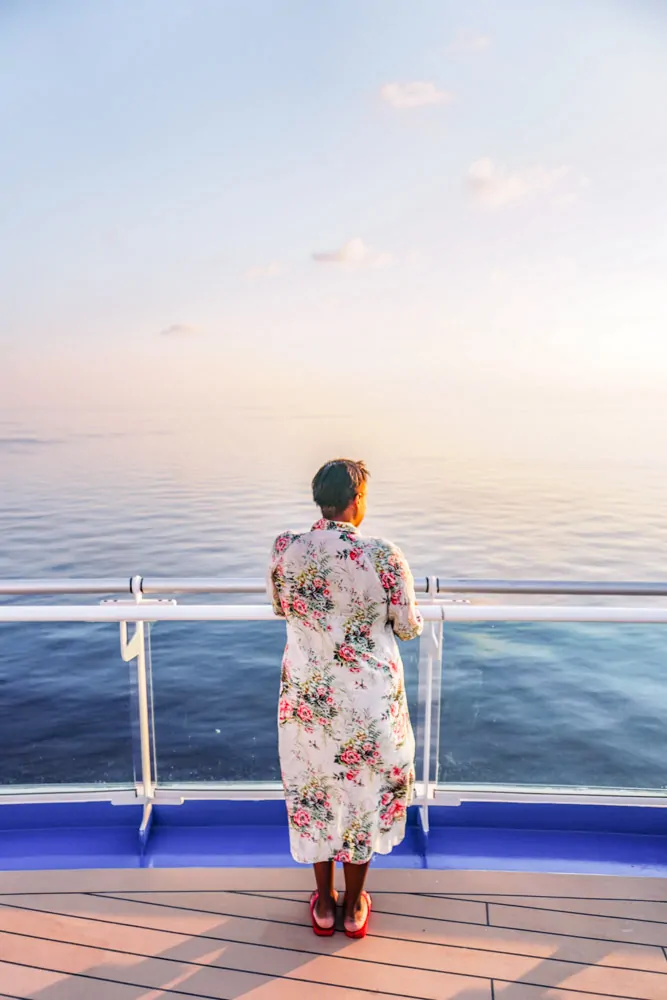 Now, there's always going to be something special about taking a new cruise ship's maiden voyage, as I did aboard the Sky Princess, but my time aboard the ship was magical for more reasons than one.
A combination of leisurely swims, fine dining and spa treatments on one of the most cutting edge ships of the sea – well, it was every bit as wonderful as it sounds.
Fast forward to 2021 and things have changed.
Sailaway cruises from Trieste to Athens might be off the cards but that doesn't mean the fun and adventure of discovering new places from the comfort of a ship is too.
That's why when Princess Cruises announced their new Summer Seacations, I was all ears.
What to Expect Aboard the Sky Princess?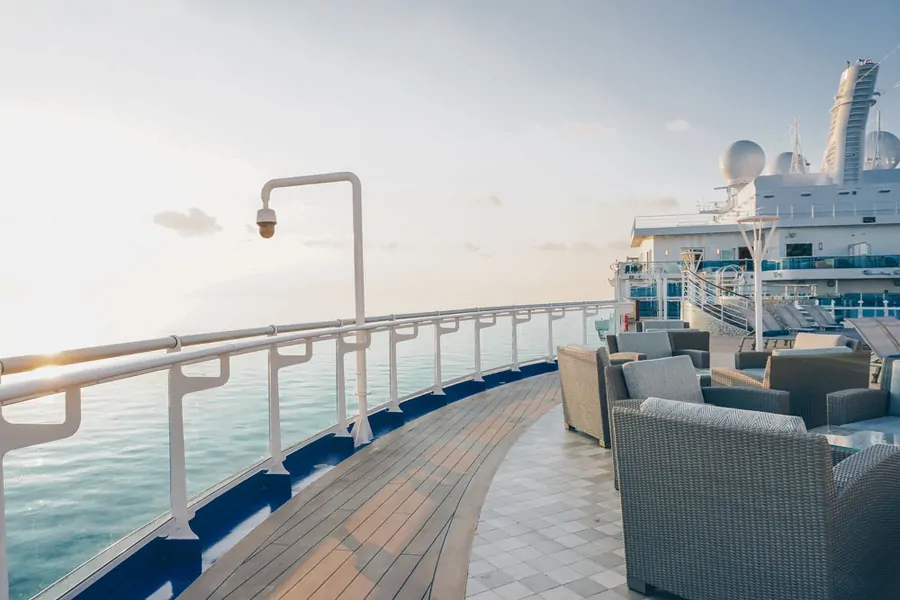 If you've been on a cruise before, the short answer to this is like that, but better.
If you haven't, think of a cruise ship boasting industry-leading luxury and cutting edge technology (more on that later) to ensure the safest and most seamless cruise experience possible.
Decor-wise, you can expect a sleek ship that looks every bit as modern as she is.
Think a muted palette of creams, beiges and whites with touches of blue and gold – it's all very chic and photogenic and I can pretty much guarantee it's much nicer than the four walls you've been staring at for the past year.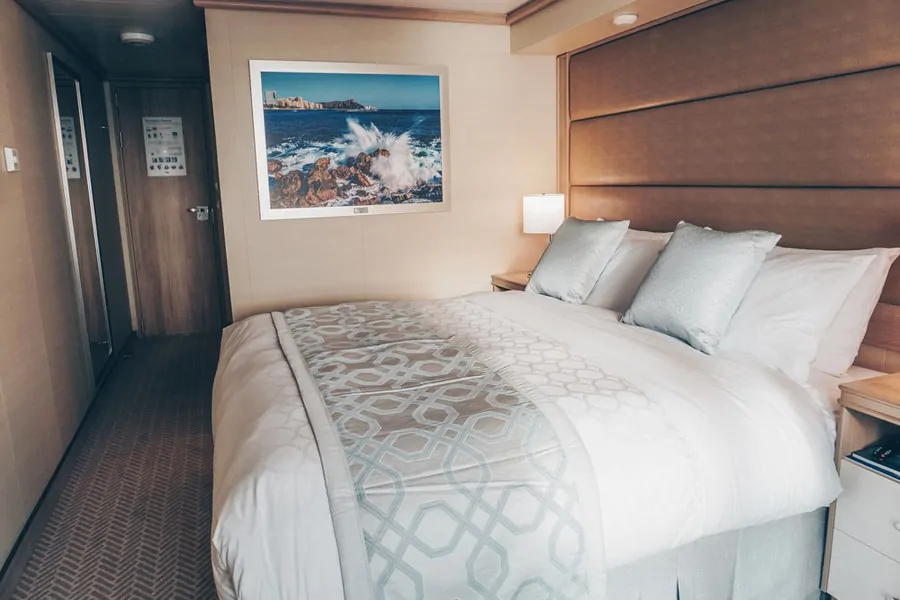 Speaking of things that are a cut above what you can get your hands on at home – it feels like a good time to talk about the food.
I'd read great things about the dining options aboard Princess' ships. Turns out, it was for good reason.
The Sky Princess alone has over 20 restaurants, cafes and bars on board and while I can't claim to have tried them all, I tried enough of them to come to the conclusion that they're really quite something.
Every meal I had was an experience. Every single one peeps… and I have high standards.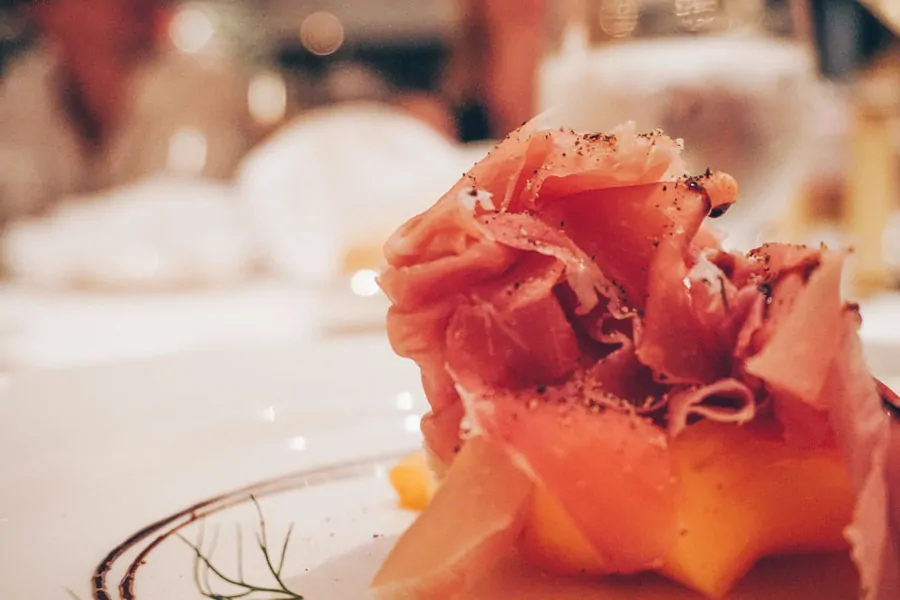 Princess Cruises have a number of long-standing partnerships for their restaurants: Italian restaurant Sabatinis is the brainchild of renowned chef Angelo Auriana, gastropub The Salty Dog was created by Ernesto Uchimura – creator of the Umami Burger and Bistro Sur La Mer by Emmanuel Renaut.
This focus on high-quality dining has paid off: each meal was prepared with utmost care, well-presented and full of flavour.
Here's a little peek at some of the meals I had while on board.
OK, so the food is fabulous, the ship looks pretty but how about the cabins?
Hate to break it to you but… they're fabulous too with one of the comfiest beds I've ever had the pleasure of sleeping in. No lie.
So far, that's a lot of pluses – but you could be forgiven for wondering why sailing on a new or upgraded ship is so important?
The answer is technology.
Ocean Medallion Technology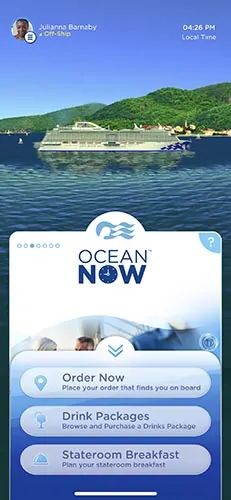 MedallionClass is a series of interconnected technological offerings: MedallionNet (super-speedy wifi available everywhere on the ship), OceanReady (a process that allows speedy embarkation once you arrive at the port), OceanNow (which I'll talk about in more detail below), OceanCompass (to help you find friends and navigate the ship) and finally OceanConcierge to help you see what's on when to create a personalised itinerary.
That all sounds like a lot, but what it boils down to is that Princess has totally nailed cruise tech to make passengers' lives as simple as possible.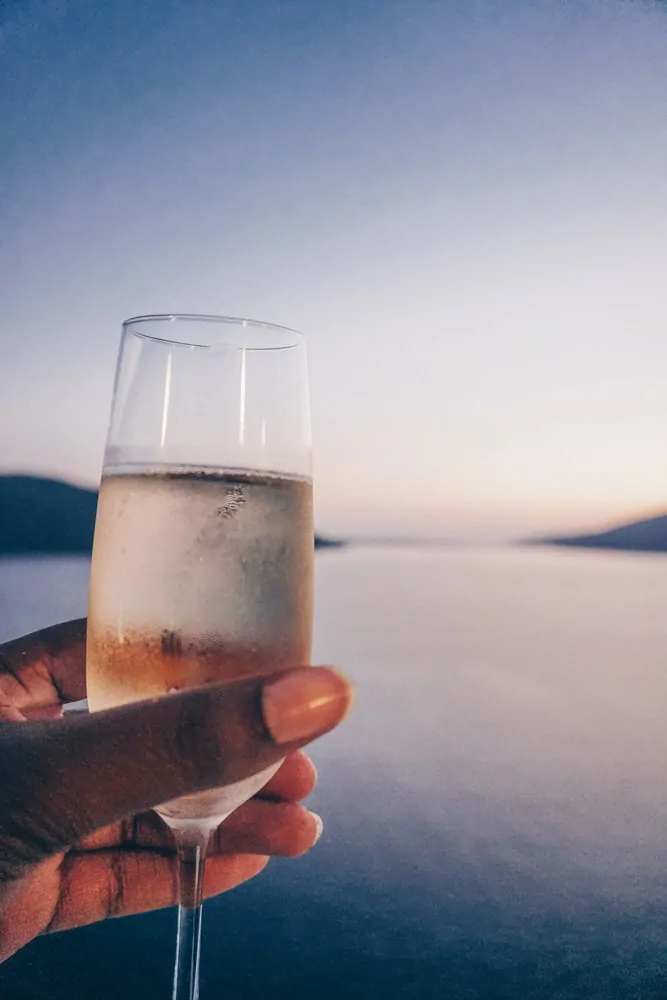 Sky Princess was the first to be built as a MedallionClass ship, rather than having been fitted retroactively.
I was totally overwhelmed when I first read about it before the trip but it's all implemented via one easy-to-use portal, Princess' MedallionClass app.
As a guest, MedallionClass makes every aspect of life aboard quick, easy and seamless.
The wearable OceanMedallion unlocked my cabin door as I arrived, meant that staff on the ship would greet me by my first name and helped friends to find me when I'd bagged a few sun loungers in a prime location.
It also allows you to order food and drink via your phone and have staff deliver it to you wherever you are on the ship thanks to the built-in tracking technology.
In current times, it has even more benefits – allowing touch-free access to your stateroom and other parts of the ship, meaning less contact between your hands and unnecessary surfaces.
2021 Princess Cruises Seacations
So now that you're all excited about the ship and the technology, the last remaining question is where to go!
Obviously trips abroad are nigh on impossible to coordinate at the moment – that's where Princess Cruises' Summer Seacations come in.
Both the Sky Princess and Regal Princess will be setting sail in British waters on a range of 3-7 day itineraries this summer for UK resident guests that have been fully vaccinated. Itineraries vary depending on the length and type of cruise, but ports of call include Glasgow, Belfast and Liverpool.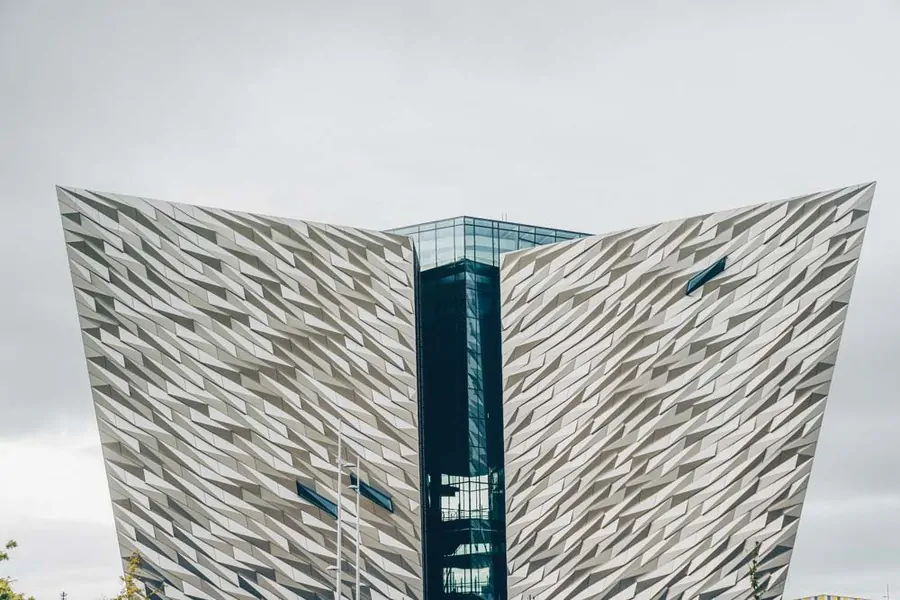 There's enhanced environmental sanitisation, on-board medical centres with testing and treatment capabilities and enhanced ventilation systems.
The OceanReady process also translates to simple pre-scheduled embarkation – they simply verify your documents, give you your Ocean Medallion and you're good to go. Disembarkation is even simpler – simply tap the OceanMedallion and hop off the ship.
Plus for even more peace of mind, Princess have implemented a Book with Confidence Policy.
This is a sponsored post from Princess Cruises. As ever, thoughts and opinions are my own.
Looking for More Cruise Tips and Guides?
Check these out…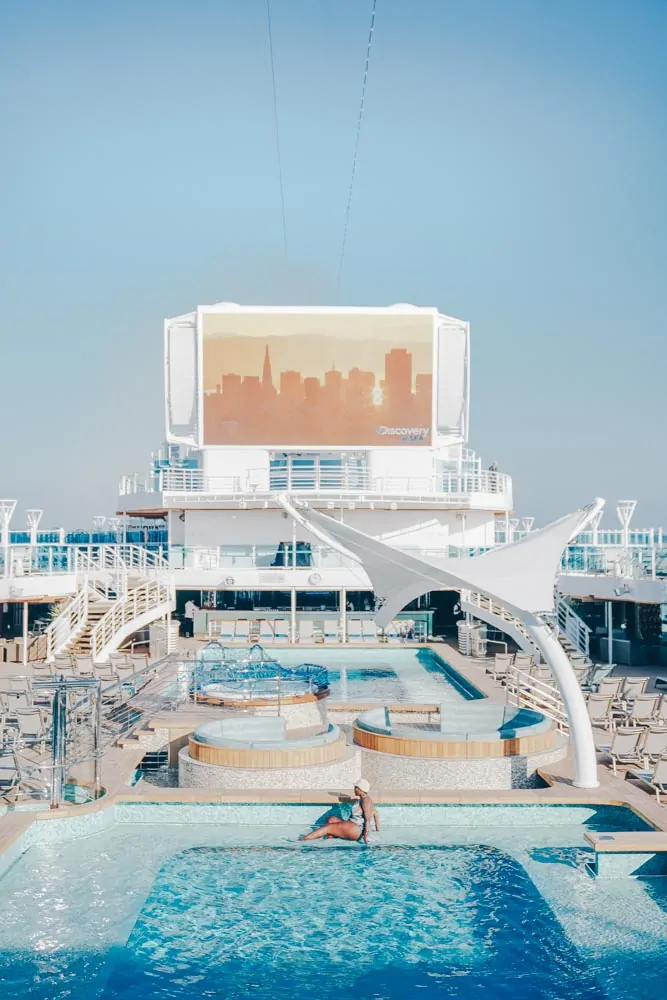 Time to Discover: The Sky Princess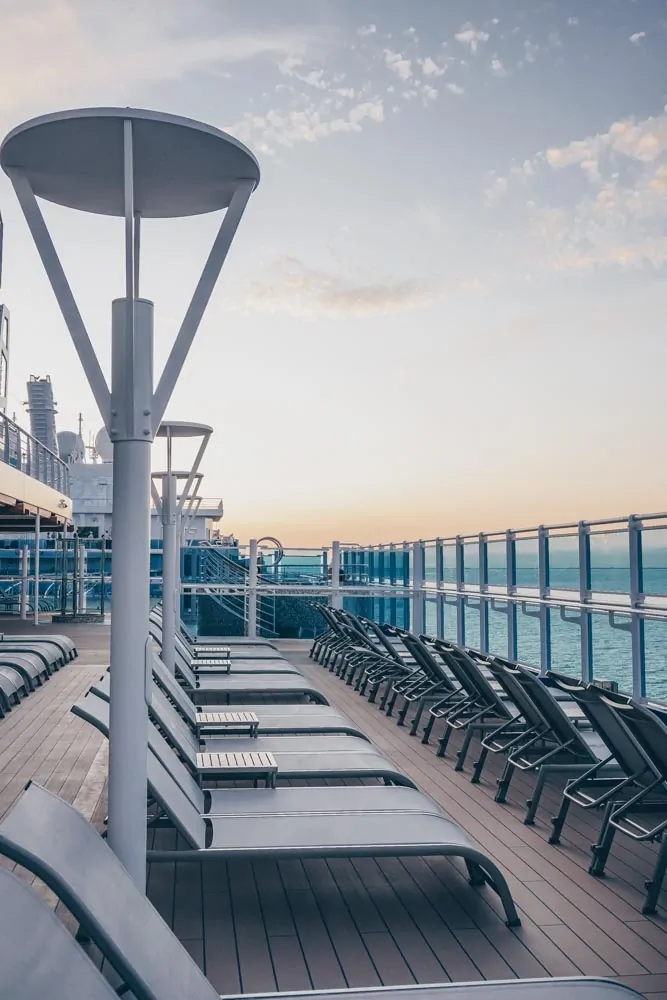 What You Need to Know Before Your First Cruise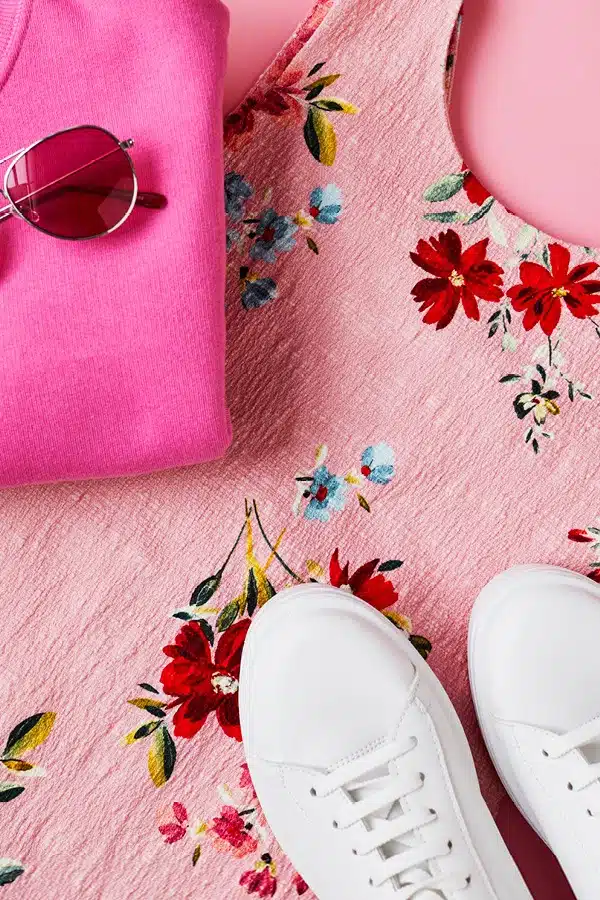 The Ultimate Cruise Packing List