Meandering its way through the rugged environs of the Cairngorms, the River Dee is a passage through one of Scotland's most unique regions: Royal Deeside. Rugged and breathtaking but with the ever-present royal touch, here's what you need to know before you go.
Taking its name from the long association with the British monarchy – Royal Deeside is an area that demands exploration.
Those of you following along my travels on Instagram will know that I've just come back from a trip with Visit Aberdeenshire. It was another timely reminder about how much there is to explore in the UK and how much history and character is packed into every single square mile of the country.
Prior to the visit, Aberdeenshire was something of an enigma to me. I, like many of you had heard of the biggest highlights: Balmoral of course, Aberdeen and the Braemar Highland Games – but beyond that I'd have been pushed to tell you more.
What I did know was that Aberdeenshire in general, and more specifically the area surrounding the River Dee (known as Royal Deeside), had captured the imagination of Queen Victoria and Prince Albert when they travelled here in the mid-nineteenth century.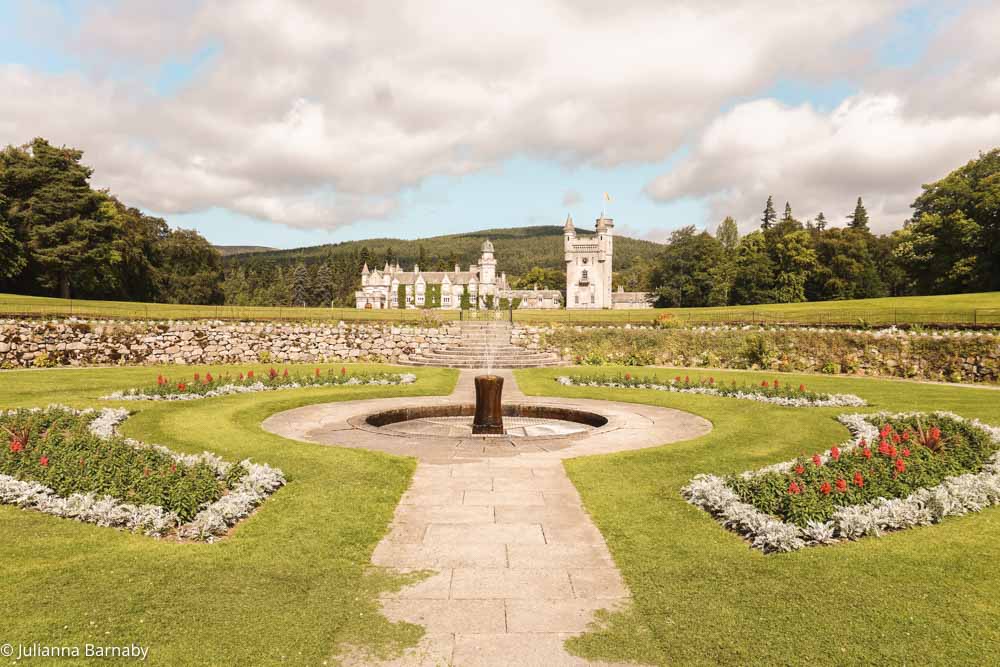 So much so that they built the royal family's holiday home – Balmoral here. Where even today, over 150 years after its completion, the present-day Queen Elizabeth II still escapes to for her annual break.
Curious about why people (the Royal Family included) continue to fall in love with this unique Scottish region? Read on.
Where is Royal Deeside?
First of all, I don't blame you if your first question is "where exactly is Royal Deeside"? It was mine too.
Though the boundaries are difficult to quantify, Royal Deeside is generally the area surrounding the River Dee as it flows from its source in the Cairngorms down to the sea in Aberdeen.
It includes many of Aberdeenshire's big-ticket names: Balmoral, Braemar and Balleter for starters, and a large swathe of the ruggedly captivating Cairngorms National Park.
Why Should You Visit Royal Deeside?
I'm a pretty basic girl and I generally operate on the basis that if it's good enough for The Queen, it's good enough for me (apart from maybe the interiors of the State Rooms at Buckingham Palace – that decor gives me a headache for days).
Still, I understand that you might need a little more persuasion than that.
How about the kind of views that unfailingly elicit effusive praise? Twee towns and villages with fiercely independent spirits and identities… and castles.
More castles than you can shake a stick at, each inhabited at one point or another by some quirky laird or Scottish prince who've left behind more than a few legends to gossip about.
Unmissable Things to do in Royal Deeside
Explore Balmoral Castle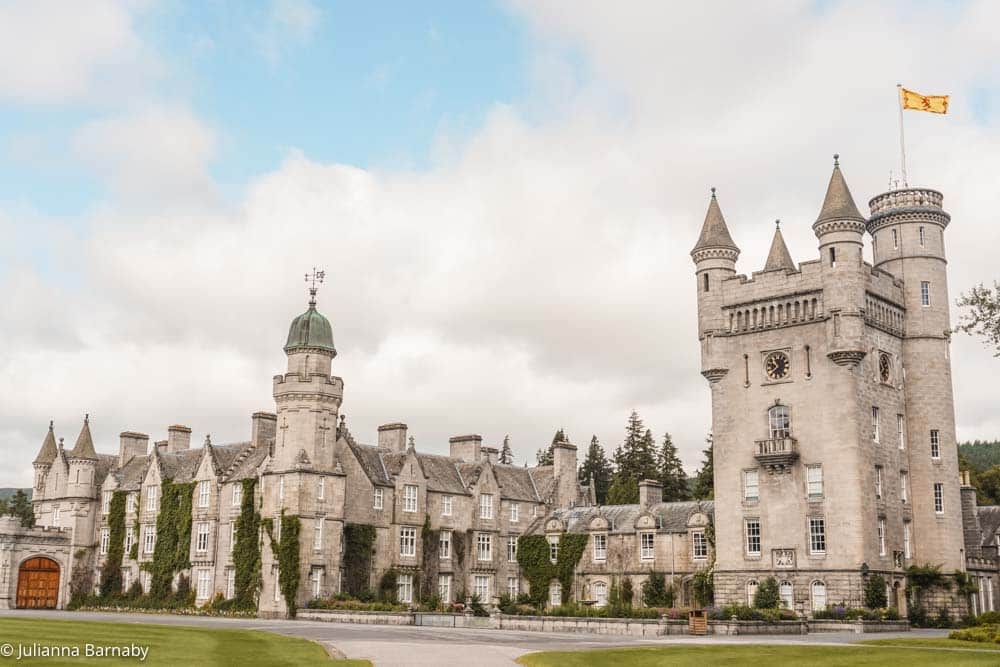 Although it's not hard to imagine that Deeside has always been a beautiful escape in the Scottish Highlands, there's no denying that it was Queen Victoria's decision to build Balmoral Castle that really put the area on the map.
It's funny to think that were it not for a particularly wet jaunt to the West Coast and a rather bizarre death, Balmoral may never have come into being.
The jaunt was that taken by Victoria and Albert in 1847 when they were thinking of acquiring a home in Scotland. Blighted by midges and bad weather, they were advised by the then Royal Physician to turn their thoughts towards Deeside – and they did. 
By some stroke of misfortune, Balmoral's last owner, Sir Robert Gordon, had choked to death on a fishbone (a fishbone! Literally the stuff my childhood nightmares were made of), meaning that the castle and its estate were up for grabs.
The royal couple leased, then subsequently bought the estate, knocking down the old castle and building the extensive property (completed in 1852) we see today.
Since then, Balmoral has been treasured and cultivated by generations of royals. Privately owned rather than part of the Crown Estate, it's their escape away from the burdens of royal life.
Balmoral opens to the public between April and the end of July each year – well, its grounds do. The ballroom is the only room inside the castle to which the public have access.
Don't fret though, the grounds and accompanying audioguide offer a rich experience – together drawing back the veil to look at the realities of royal life, past and present.
Visit The Royal Deeside Railway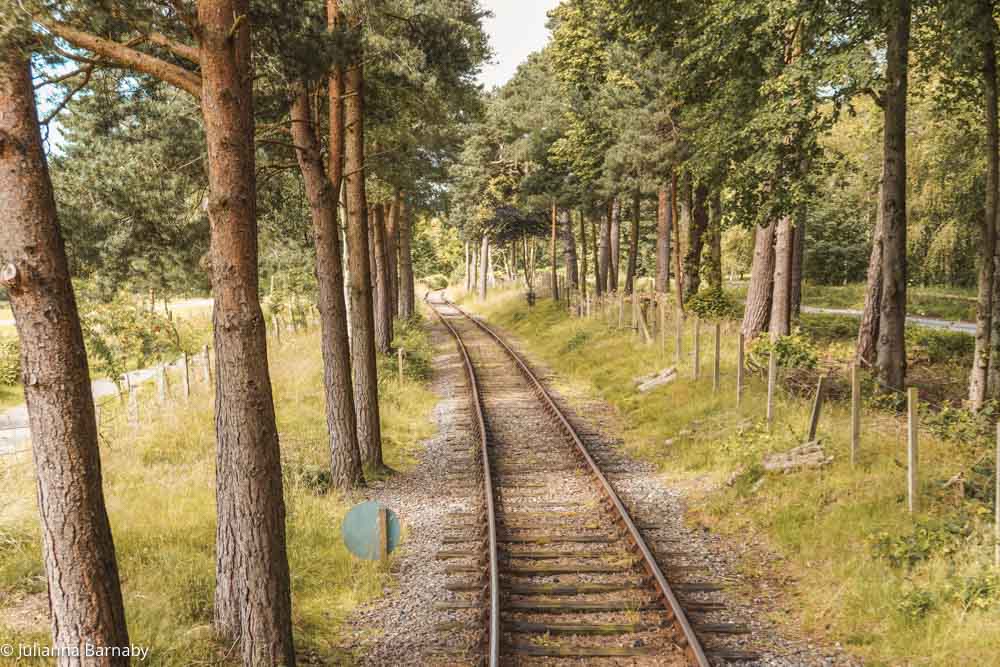 These days, when we think of the royal family moving around, no doubt it is private planes that spring to mind as their preferred mode of transport. Curious to believe that things were so very different in the days of Queen Victoria, when the annual trip to Balmoral was taken by train on the Royal Deeside Railway.
The line was taken out in the 1960s. However, a team of passionate volunteers have reinstated a section of the line, complete with renovated steam trains and an old railway station.
Steam trains puff their way along the lines, following the course of the River Dee for the mile-long stretch.
Santa trains run from the end of November until Christmas and there are monthly cream teas for you to feast on scones piled high with cream and jam.
All wonderful, but much of the appeal is being transported back in time, riding the train and taking in the views in much the same way that Victoria and Albert would have done over a century and a half ago.
Stop off at The Queen's View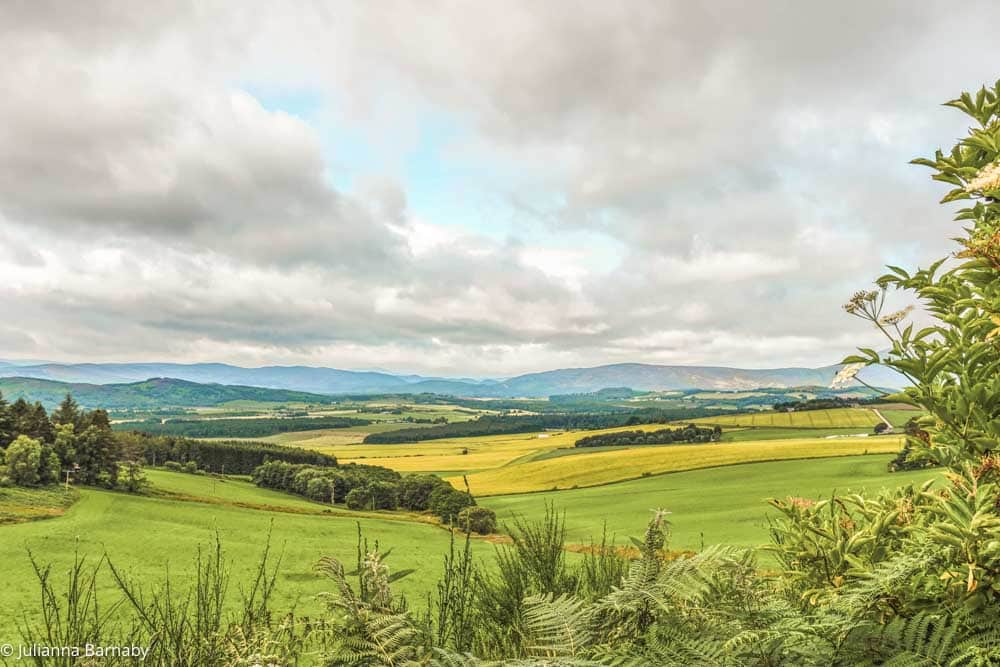 There are so many landmarks in Royal Deeside that you can sometimes overlook the very thing that attracted Queen Victoria to it in the first place – the landscapes (and the relative lack of midges).
Finding a viewing spot doesn't require much fanfare – simply pulling over on the side of the road will often yield rich rewards. That's certainly the case for the Queen's View, a small layby reputed to be (you guessed it) one of the Queen's favourite spots.
Go and See the Braemar Highland Games Centre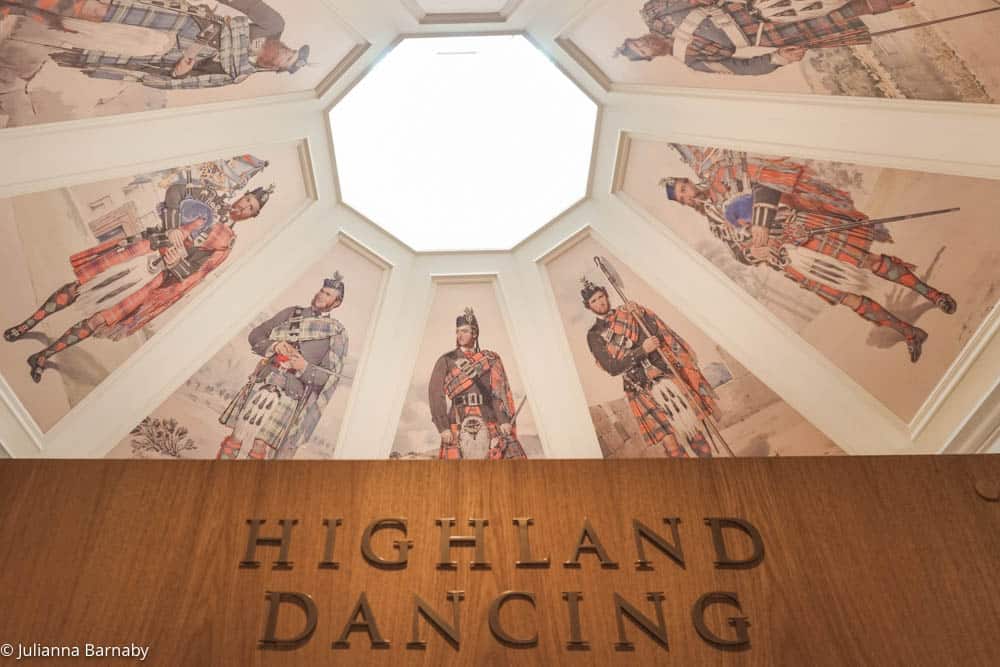 The Braemar Gathering is an iconic event within Royal Deeside: the most famous of Scotland's Highland Games and attended by 16,000 people annually, including the Queen.
In the beginning, there was no royal patronage, nor did the games exist in what we'd recognise as their current form.
The original participants in the Highland Games were a tough bunch: soldiers and warriors who competed with each other in tests of skill and strength. It's evolved over time into the internationally-renowned event we see today.
When the games aren't on, don't worry, you still have an opportunity to find out more about this iconic gathering at the Braemar Highland Games Centre – a collection of mementos and tales from the games throughout the centuries.
Sip a Dram at Royal Lochnagar Distillery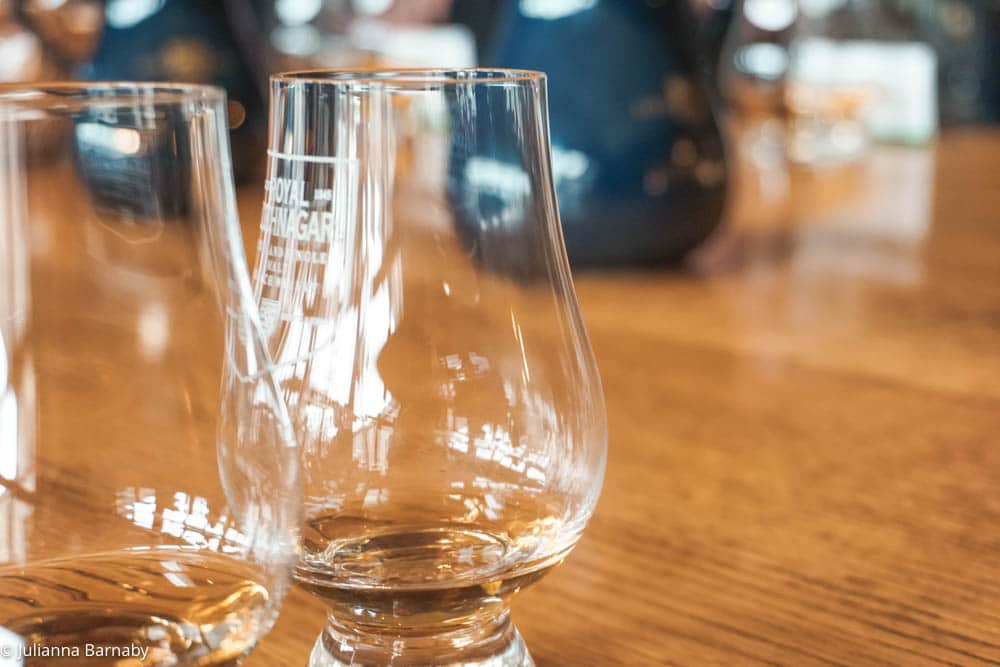 Royal Lochnagar is tucked away a few minutes' drive from Balmoral – so perhaps it is no surprise that the Queen issued it with a royal warrant almost immediately after moving to the castle (despite her dour appearance in the photos, the Queen liked nothing more than a bit of FUN, as her diaries attest).
She took the Royal Lochnagar's first ever distillery tour and enjoyed the experience (and, no doubt, the dram) so much that she ordered cases of the whisky each time she was in residence at Balmoral.
The distillery visit is an enlightening one – you're plunged into the heady sights and smells of the whisky-making process before tasting some of the distillery's different whiskies.
Bottoms up to that.
Visit Ballater: Royal Deeside's Warrant Town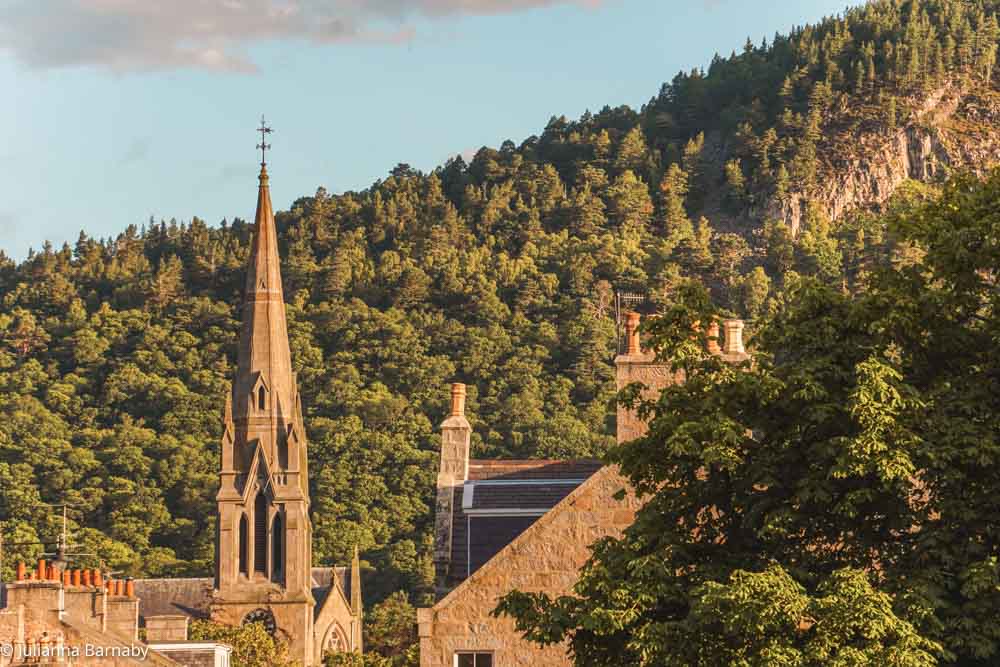 Victorian Ballater is the popular jumping off spot for trips to Balmoral.
Base yourself here for a few days and you will see why the town's popularity has endured – even through a few tough spots recently when it flooded so badly that much of the village had to be evacuated and the Old Royal Station, the main tourist attraction, burnt down.
These days its back on its feet again. Business is flourishing and the reason for its nickname of the Royal Warrant Town (so called because local traders have been awarded so many royal warrants for their high standards) apparent.
Ballater can get busy during the peak months, but I'd suggest taking an early morning walk through the village as I did to see it in a completely different light. One where you really get to appreciate the handsome architecture and dramatic natural setting.
Hideaway Like Queen Vic at Burn O'Vat
You know that feeling when it all gets a bit much and you just need a breath of fresh air and a spot to hide away from the world in?
Turns out Queen Victoria knew that feeling too. At which time she'd escape to Burn O' Vat – a natural cave cut off from the outside world by a large rock wall.
You can still visit Burn O'Vat – but don't expect quite the same feeling of isolation. These days it's one of Royal Deeside's most popular visitor attractions (so much so that we weren't able to get into the car park to visit: next time though).
Feast on Royal Deeside's Seasonal and Local Produce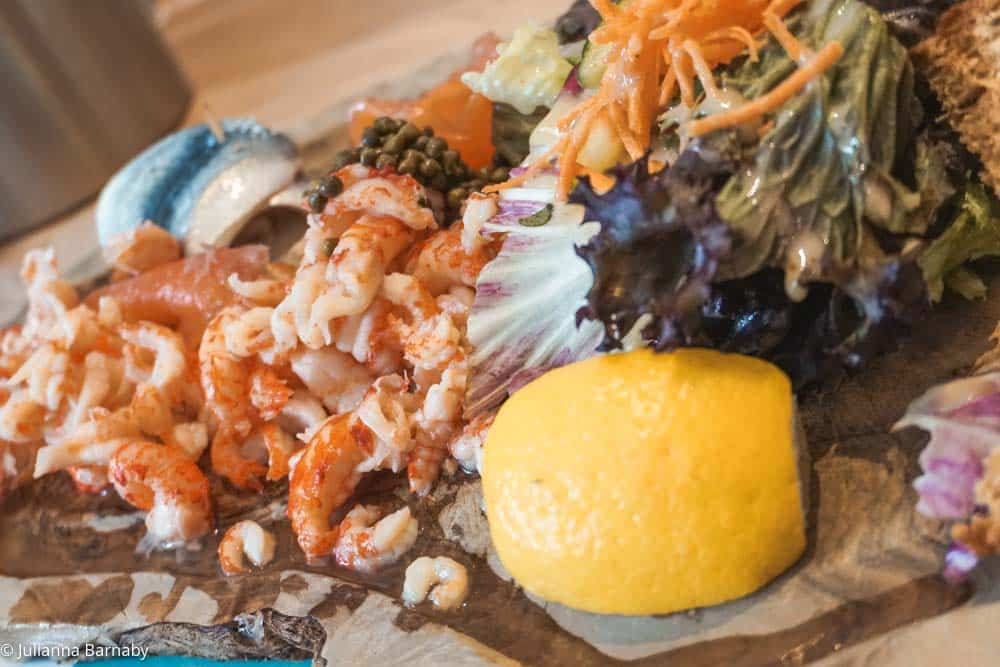 Anyone who's ever thought that Scotland's cuisine extends to deep fried Mars bars needs to stop in their tracks right now.
Bring your stretchiest trousers and some comfortable walking shoes – you will need both once you've feasted on the glorious dishes that define Royal Deeside's gourmet scene.
The secret is the wealth of local ingredients – seafood, vegetables even ahem whisky all make their way into the region's stellar cuisine.
Take Ballater's Clachan Grill, which prides itself on its local provenance of key ingredients including Aberdeen Angus steaks that need little dressing up to make them shine.
Scotland is known for its excellent-quality seafood – more's the reason gorging yourself on it during your stay. The seafood platter in Aboyne's The Boat Inn came laden with crayfish, smoked salmon, rollmops – all fresh and flavourful and totally delicious.
Take a Peek at Drum Castle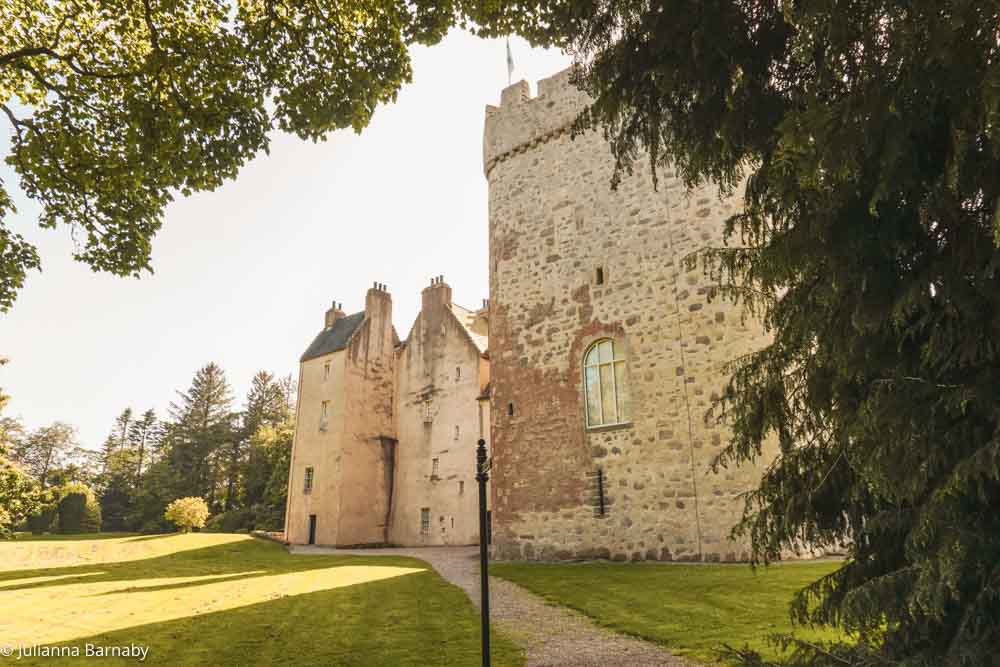 I promised you castles didn't I? Sure, we've covered Balmoral but one Royal Deeside castle alone does not cut the mustard. Cue: Drum Castle.
With all the fuss about the current royal family, you can lose sight of the long connection Royal Deeside had with Scottish royalty pre-dating the unification of the Kingdom of England and Wales with the Kingdom of Scotland in 1801. Yet it is in places like Drum Castle that those ties really come to the fore.
Robert the Bruce gifted the lands and Tower of Drum to the Irvine Family – starting the slow evolution of Drum Castle to the Scottish National Trust treasure we find today.
Inside the castle is a warren of rooms, constructed at different times, each bearing the marks of the heydey of its era and with its own curiosites on show.
The library containing an extensive collection of books is quirkily offset with a rather cheeky semi-nude self-portrait by one of the family sons, Hugh Irvine that he painted before his death in 1829.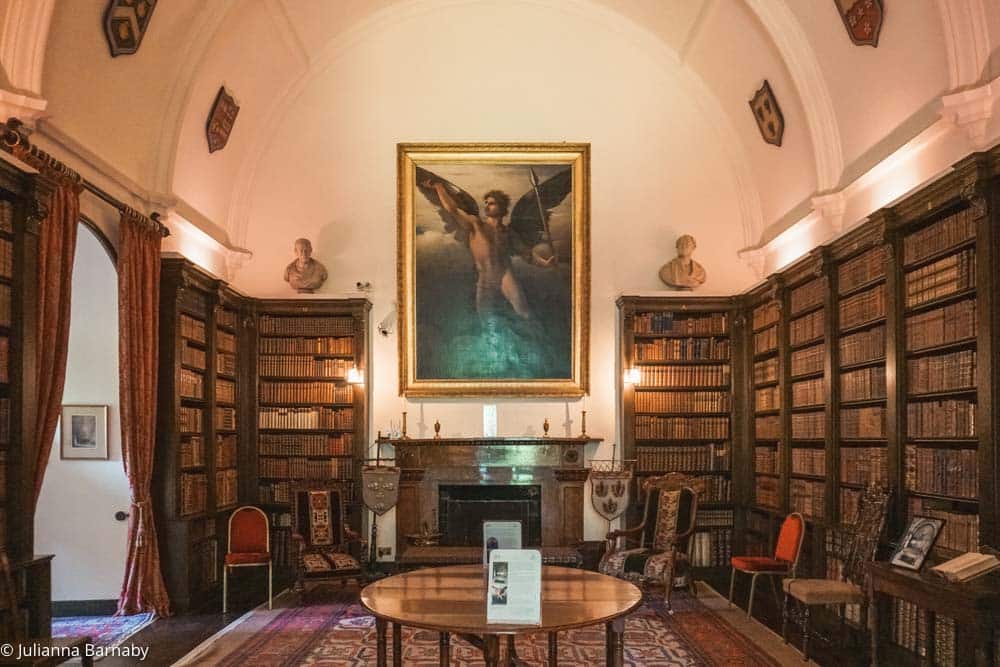 The collection of fine china looks dull enough at first glance… until you see the strange depiction of an elephant by someone who clearly had never seen one in real life and somehow thought that elephants were akin to rather large dogs. LMAO.
Once you're done inside, don't forget to pop (read grudgingly drag yourself up – it's worth it though) to the top of the tower for fantastic views of the surrounding countryside.
Make your way down again (no doubt with a sprightlier step) and head to the walled garden, bursting with roses and quiet spots to sit down and bask in the sun.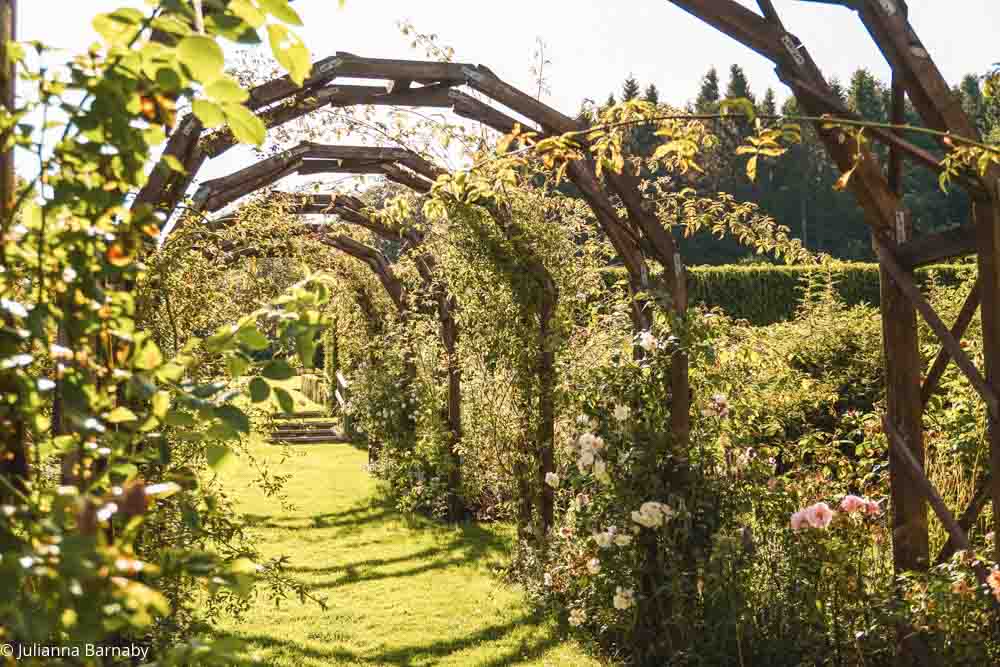 Climb to the Top of Lochnagar
Lochnagar towers over Royal Deeside – not only because of its Munro status (Scottish mountain over 3000ft) but also for the fact that it provides both the spring water and the name to the distillery nearby.
Sitting wholly within the grounds of Balmoral, ascending to the top of Lochnagar is a challenge – one I'm yet to undertake.
Still, when you reach the top, you can proudly say that you've conquered the mountain that inspired Lord Byron to write the words….
England thy beauties are tame and domestic

To one who has roved on the mountains afar

Oh! For the crags that are wild and magestic

The steep frowning glories of dark Lochnagar.

Lord Byron
Planning Your Trip to Royal Deeside, Aberdeenshire
Suggested Stay: Darroch Learg in Ballater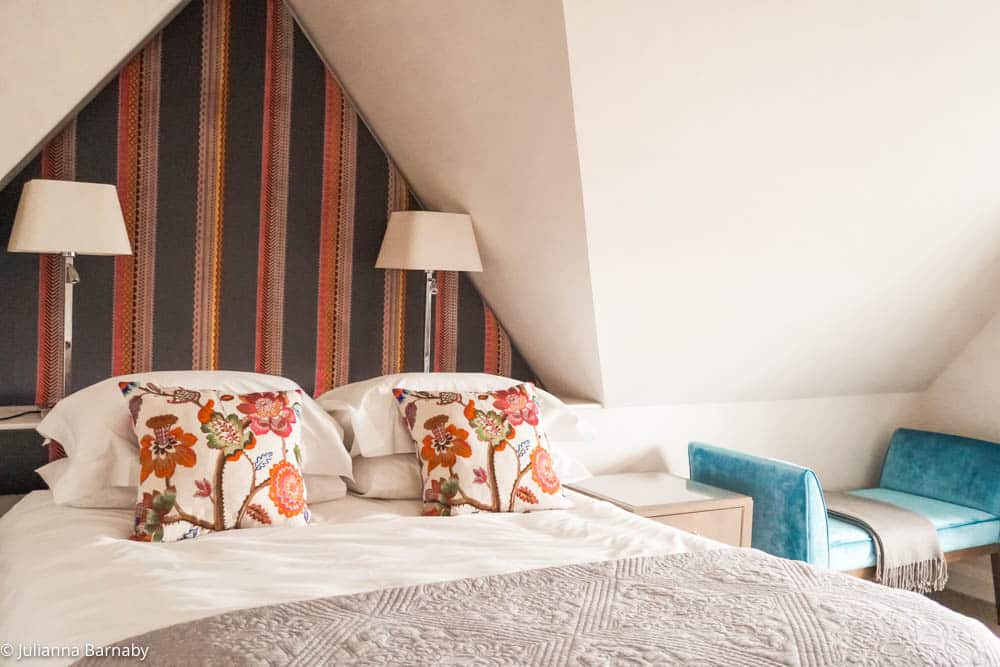 An old country retreat with a distinctly contemporary interior, Darroch Learg is a beautiful place to base yourself during your stay in Royal Deeside.
At a time when large branded hotels can miss that personal touch, Darroch Learg can't help but shine.
Comfortable bedrooms boast all the mod-cons – not to mention some seriously stylish decor and views out to the valley below. The breakfasts are hearty and perfectly-prepared – exactly what you need to set you up for a day exploring the region.
Still, it is so lovely that I wouldn't blame you if you opted to ensconce yourself in one of the plush lounges, reading a book and soaking up the views instead.
Royal Deeside, Scotland: Map
Click here for a map of the destinations featured in this guide.

Looking for more Scotland Travel Tips and Guides? Check These Out…
Love This? Save and Share on Pinterest!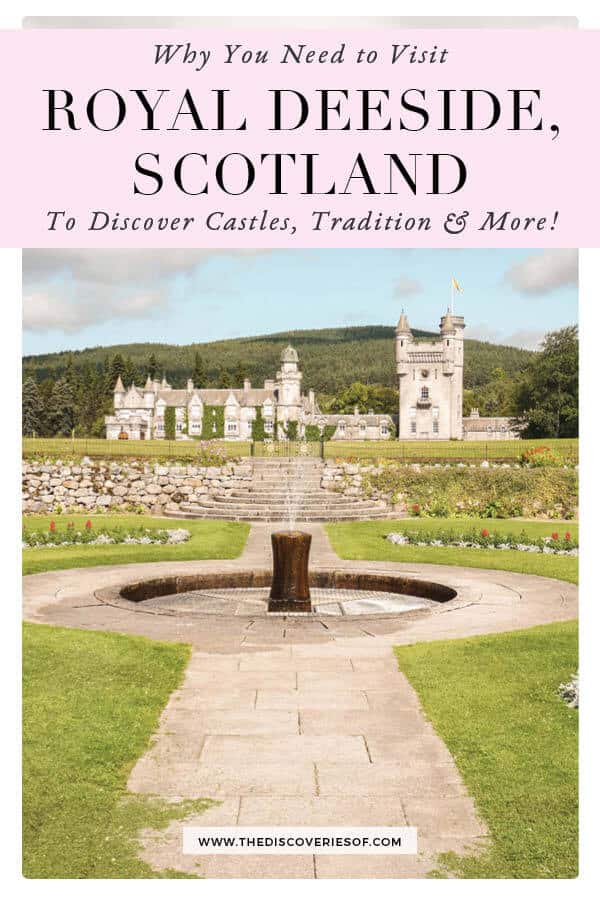 I was kindly hosted by Visit Aberdeenshire for this trip. As ever, all opinions are my own.