Heading to Mauritius? Lucky you – here's a killer two week Mauritius itinerary to help you get the most out of your trip.
Alright pals, I've just returned from another trip to Mauritius and you can bet I'm going to be talking about it (read: flexing my travel snaps) for a while.
It's a seriously beautiful part of the world. The African island often flies under the radar due to its remote surroundings, but you would be a fool to pass up the chance to visit this floating gem in the Indian Ocean.
The island itself is bursting with incredible waterfalls, picturesque views, and epic hikes. And when you add the vibrant and colourful culture you'll find around every corner, it's easy to see why so many fall in love instantly – myself included.
That's why I've put together this itinerary to make your next adventure to Mauritius unforgettable.
So, you better start packing. I'm already halfway out the door.
Handy Tips for Planning Your Mauritius Itinerary
Group Tour or Independent Travel?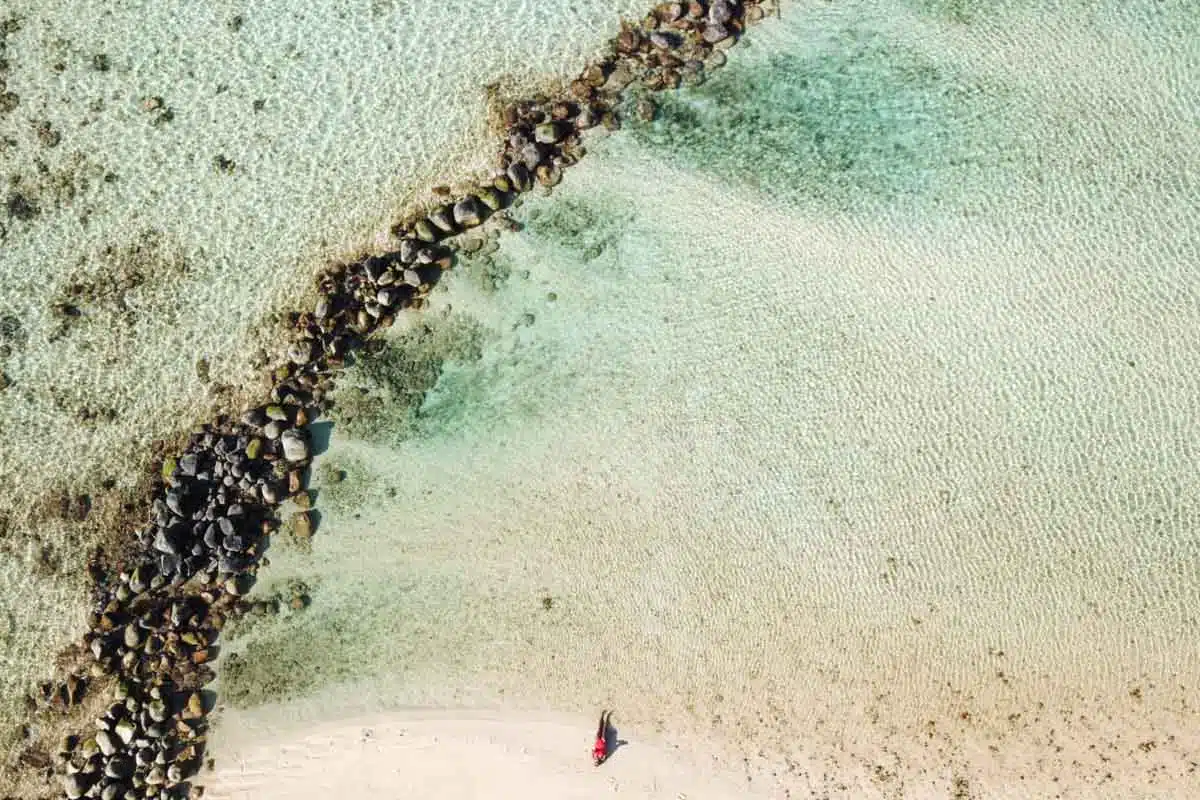 Buckle up because we've got a fair amount of techy deets to get through before I unleash my epic two day Mauritius itinerary.
This little island is unique because, as easy as it is to visit and explore independently, it's also an excellent place for some fantastic group tours.
When you travel and tour around Mauritius independently, the most crucial thing is having an itinerary (like this one). That said, you'll be free to explore at your own pace — but with some structure.
On the other hand, the island plays host to numerous amazing tours, from a wild southwest day tour to a full-day guided tour with a chauffeur guide. Oh, and while off-land, you can explore via a full-day speedboat tour.
What to Pack for Your Mauritius Itinerary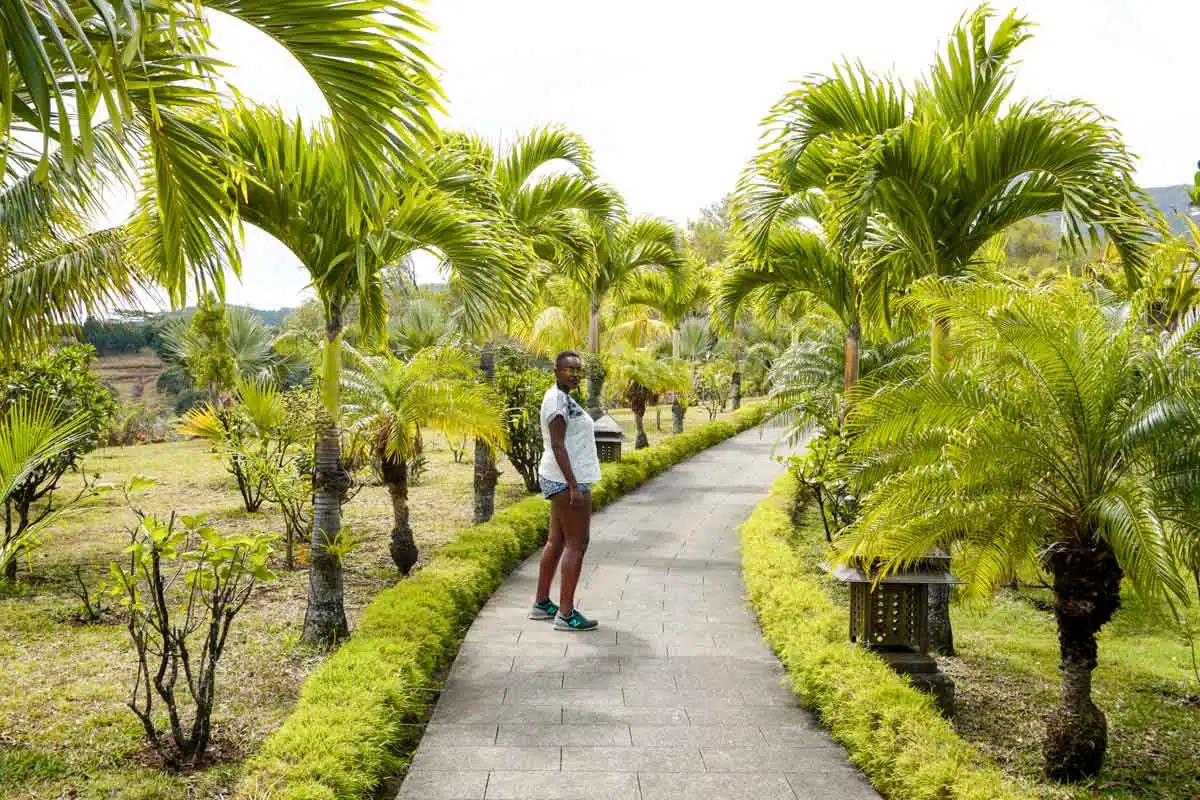 If you've already snooped on my travel packing list ideas, you're probably already aware of some essentials. But here's what you definitely cannot visit the island without.
The first is casual daywear, including beachwear in the form of a swimsuit or swim trunks. When lazing around on the beach (of which, you'll want to do plenty), you'll need reef-friendly sunscreen, a sun hat, polarised sunglasses, and comfy sandals.
For the evening, I suggest comfortable shoes and a light sweater. And for those eager to tackle the island's amazing hikes, remember to pack hiking shoes (I swear by these Tropicfeel ones), poles and a wide-brim hat.
Useful Resources
These are my travel go-tos when booking basically any trip.
Getting Around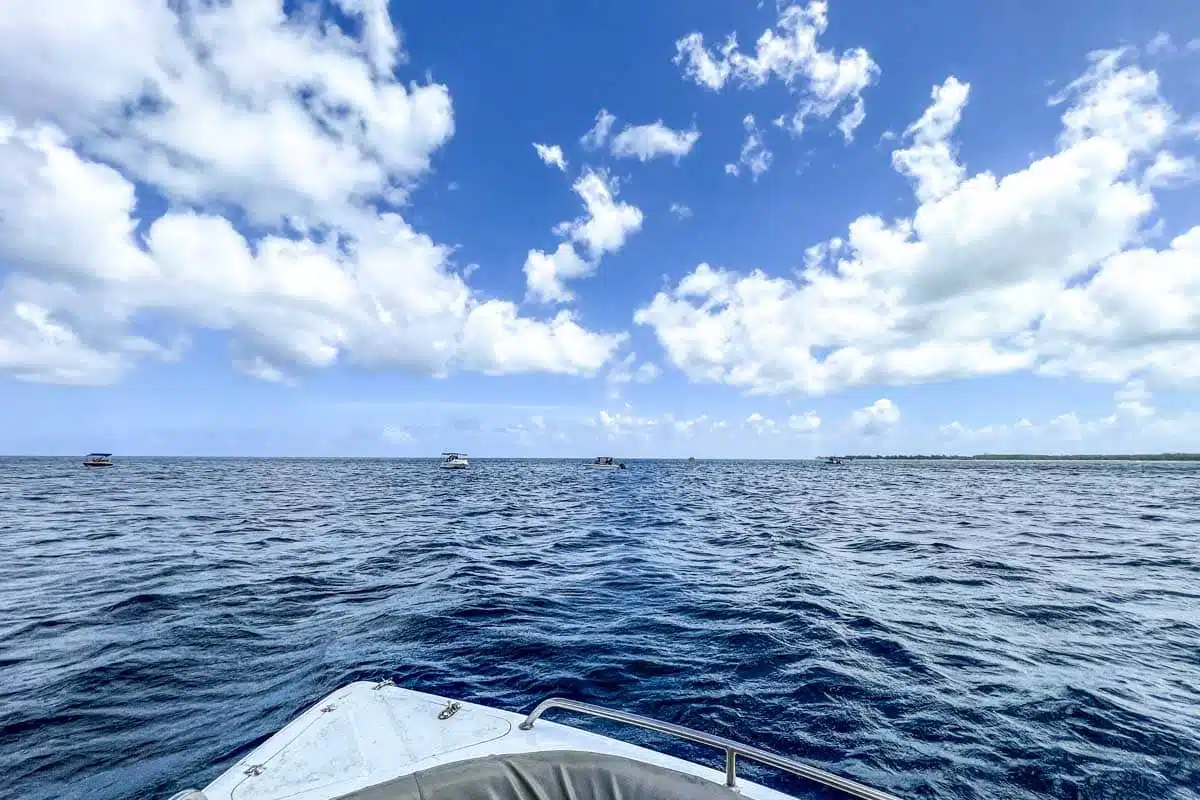 While it's not absolutely vital to have your own vehicle, I've found on previous trips that the easiest way to travel around Mauritius is by car. So getting a rental as soon as you arrive is never a bad idea – it also gives you the added benefit of being able to travel at your own pace.
Although you can get around with the local bus services, some attractions aren't accessible by bus. That's when booking group tours comes in clutch, though you could also opt to hire a private driver, of which there are many on the island.
As for public transportation, you can use the bus, metro, or shared taxi within touristy areas.
Check Car Rental Rates and Availability
Mauritius Itinerary
Day 1 – 5: Southern Mauritius
Ready? Let's get into this killer itinerary that sees you spend two weeks in one of my favourite places on earth.
And we're starting in the south. This is one of the most unspoilt parts of the island, with much of Mauritius' natural beauty still intact. You'll find a blend of landscapes from dense forests, mountain ranges, valleys, and gorgeous coastlines.
Things to Do in the South of Mauritius
Explore Mahébourg & Blue Bay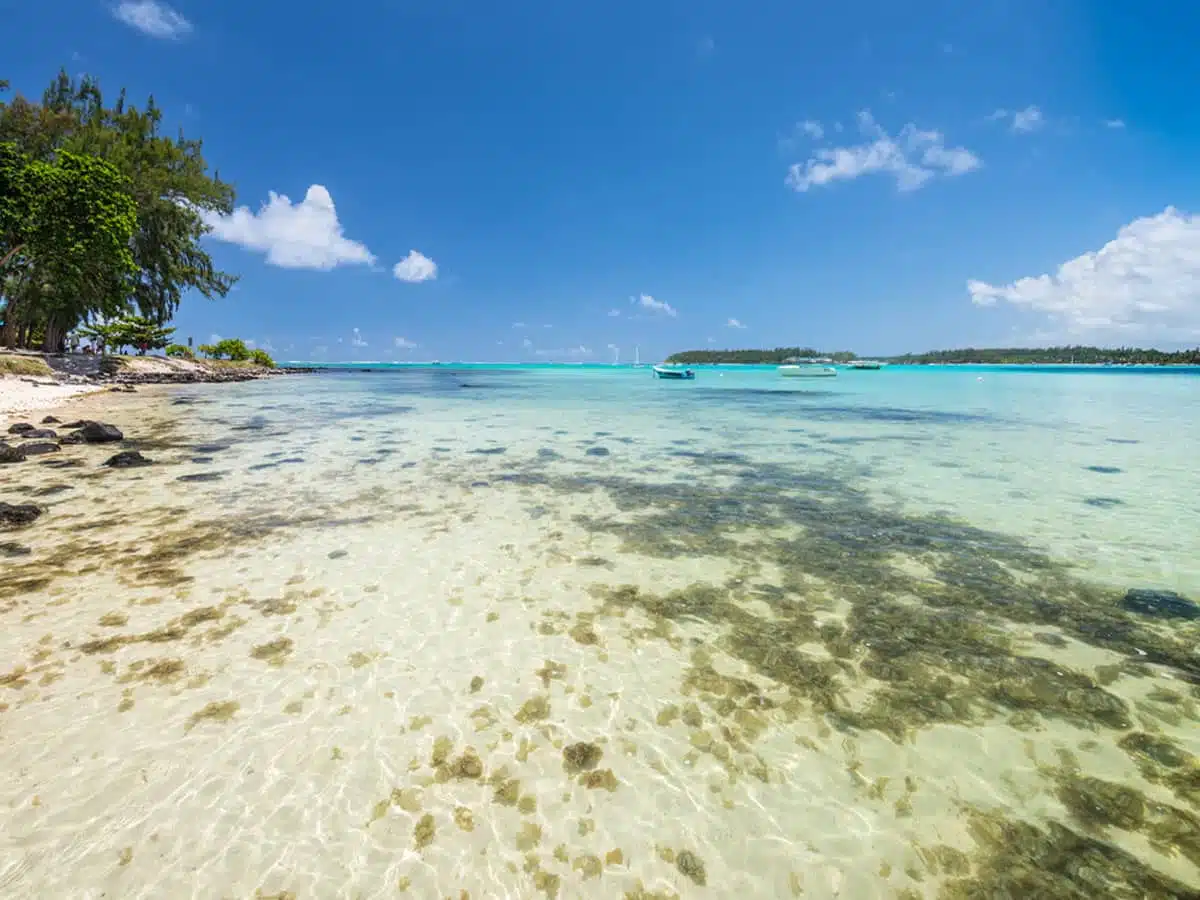 Interestingly enough, Mahébourg was the first city ever built on the island, so exploring its streets and architecture is a must if you love history.
Spend time visiting the Historical Naval Museum, hike up Lion Mountain, or indulge in a food tour. Then, it's a no-brainer to head to one of the local beaches. The best are Pointe D'Esny and Blue Bay, if you ask me.
Immerse Yourself in Nature at Ferney Valley & Le Morne Brabant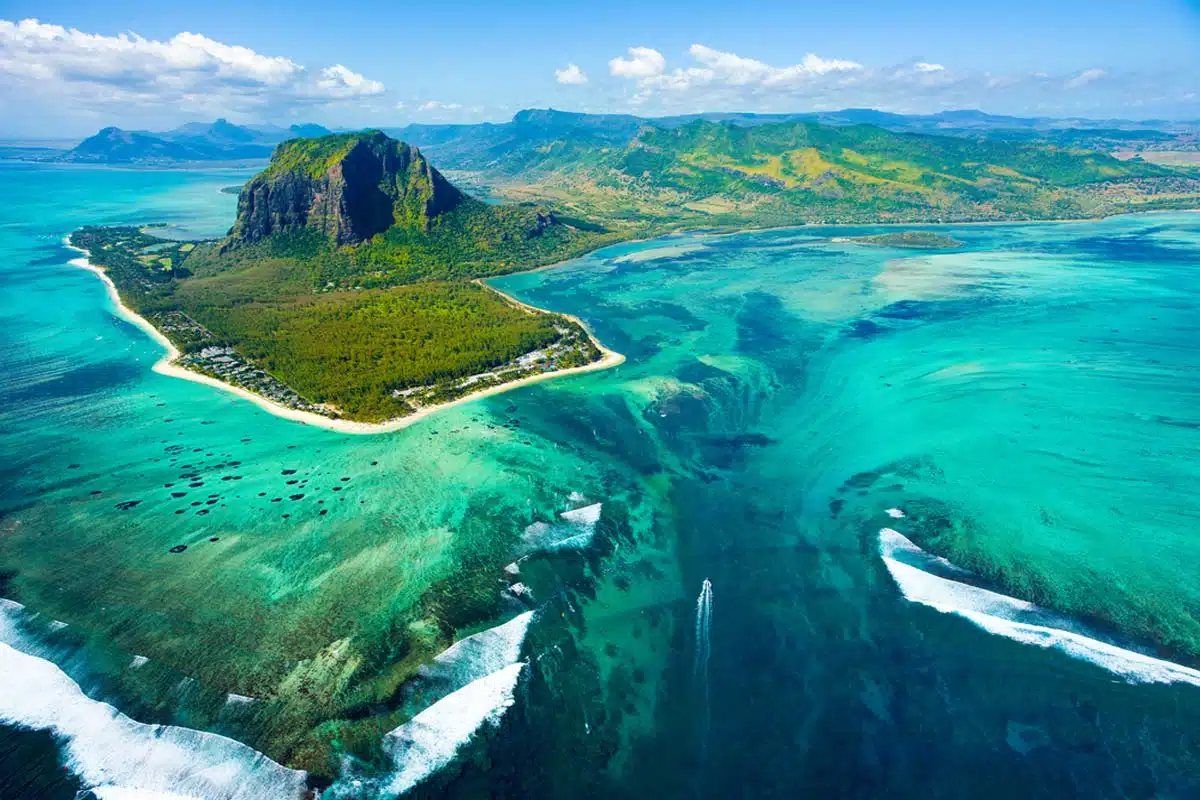 Next up is a little something for nature lovers.
Ferney Valley is ideal for beautiful walks (trust me, you'll want to pack your camera) and you'll be rewarded with awe-inspiring panoramic views of the bay of Mahébourg.
It costs just €8 to enter the reserve, where you can explore to your heart's content – and even head out on a 4×4 ride if you're seeking something a little bit more thrilling.
Then, once you've explored the gorgeous valley, head towards the island's southwest coast and continue the adventure with a guided hike up Le Morne Brabant.
View the Chamarel Waterfall & The Seven Colored Earth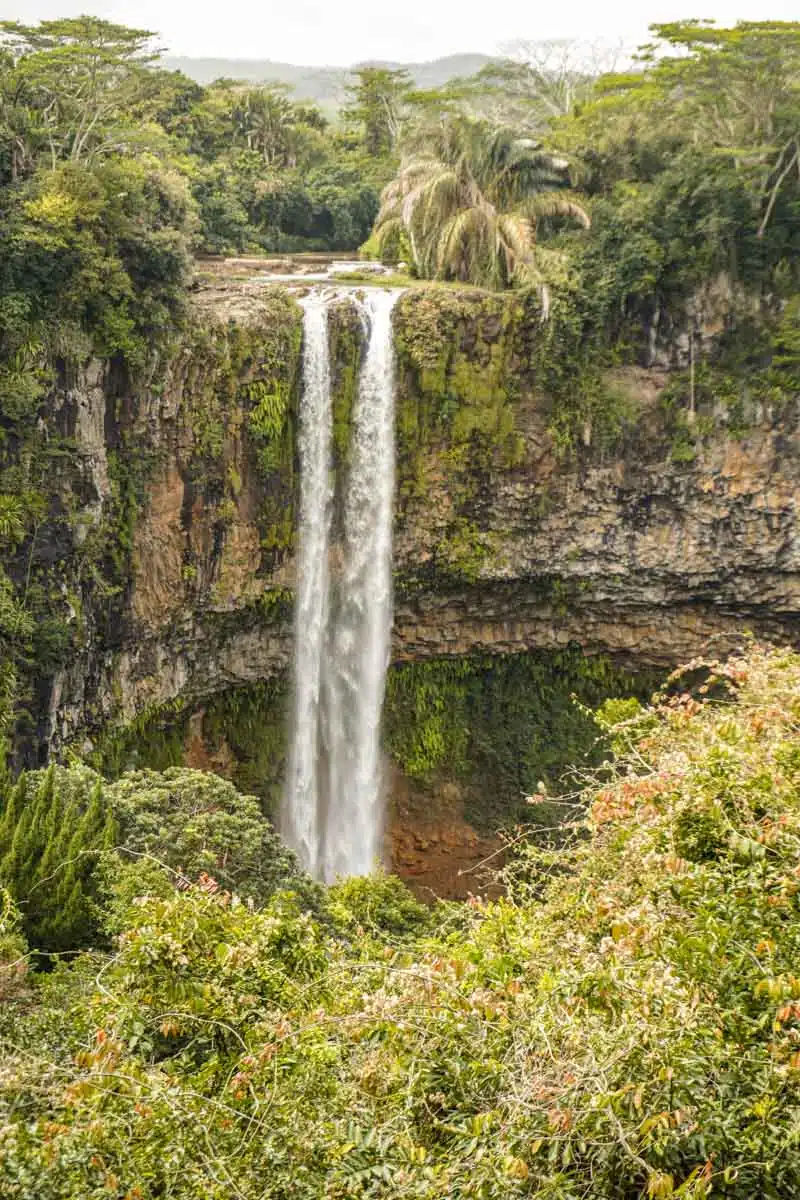 Cascading down from 328 feet, the Chamarel Waterfall is one of the tallest in Mauritius. With two stunning viewpoints, you can take in the waterfall from different angles.
You'll also want to head to the Seven Colored Earth Geopark nearby – a collection of hills made from sands in brown, red, orange, and beige hues. It's a pretty impressive site that you'll certainly want to document for the 'Gram.
To enter the grounds to both, you'll need to purchase an entrance ticket.
Explore Black River Gorges National Park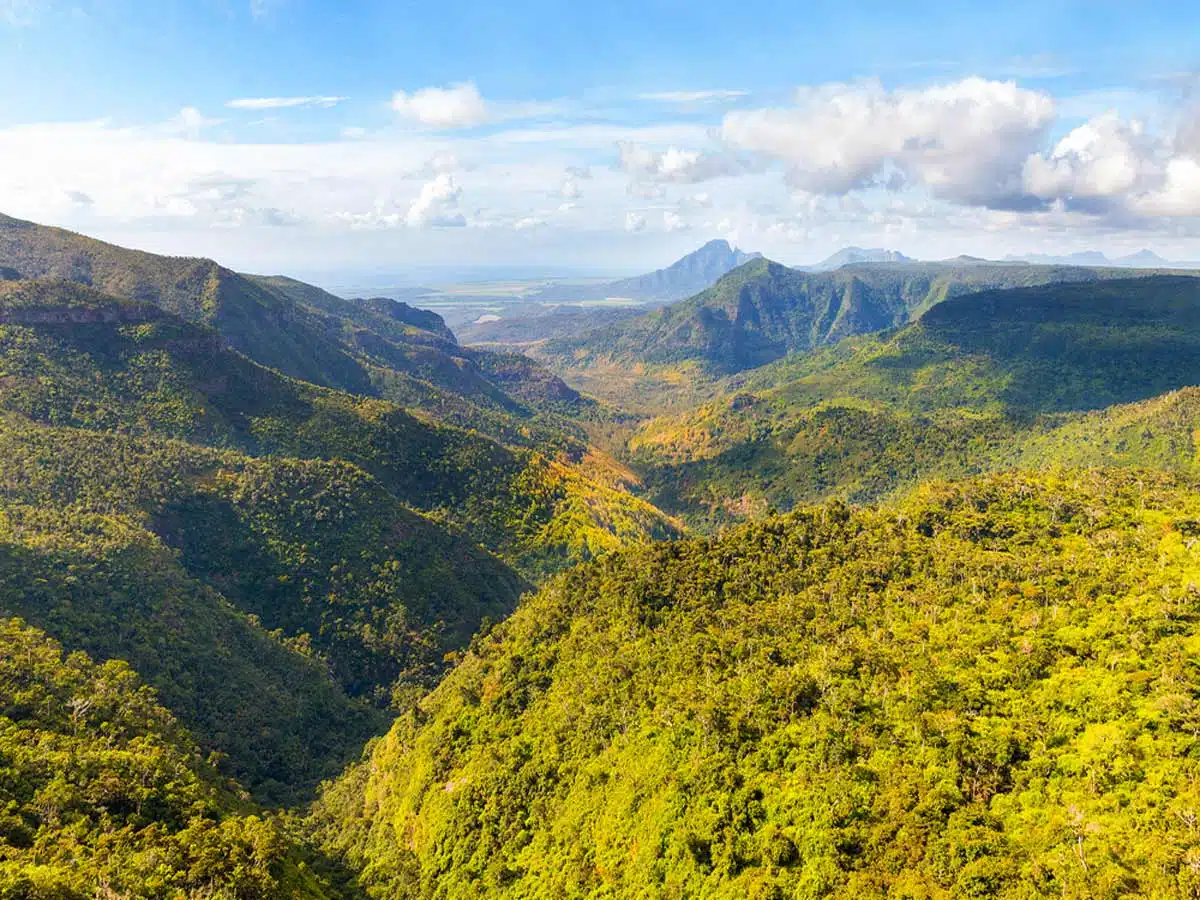 If you're in Mauritius to hike (and let me tell you, you definitely should be), then a visit to the Black River Gorges National Park is a must.
The Alexandra Waterfalls and Gorges viewpoints are two of the best for viewing. If you're here to hike, opt for the trails – including the magnificent Cascades 500 Pieds.
Getting to Southern Mauritius
Considering you'll most likely land at Sir Seewoosagur Ramgoolam International Airport, navigating to most southern Mauritius attractions is easy, either via the public bus system or private taxi.
Suggested Stay for Southern Mauritius: Outrigger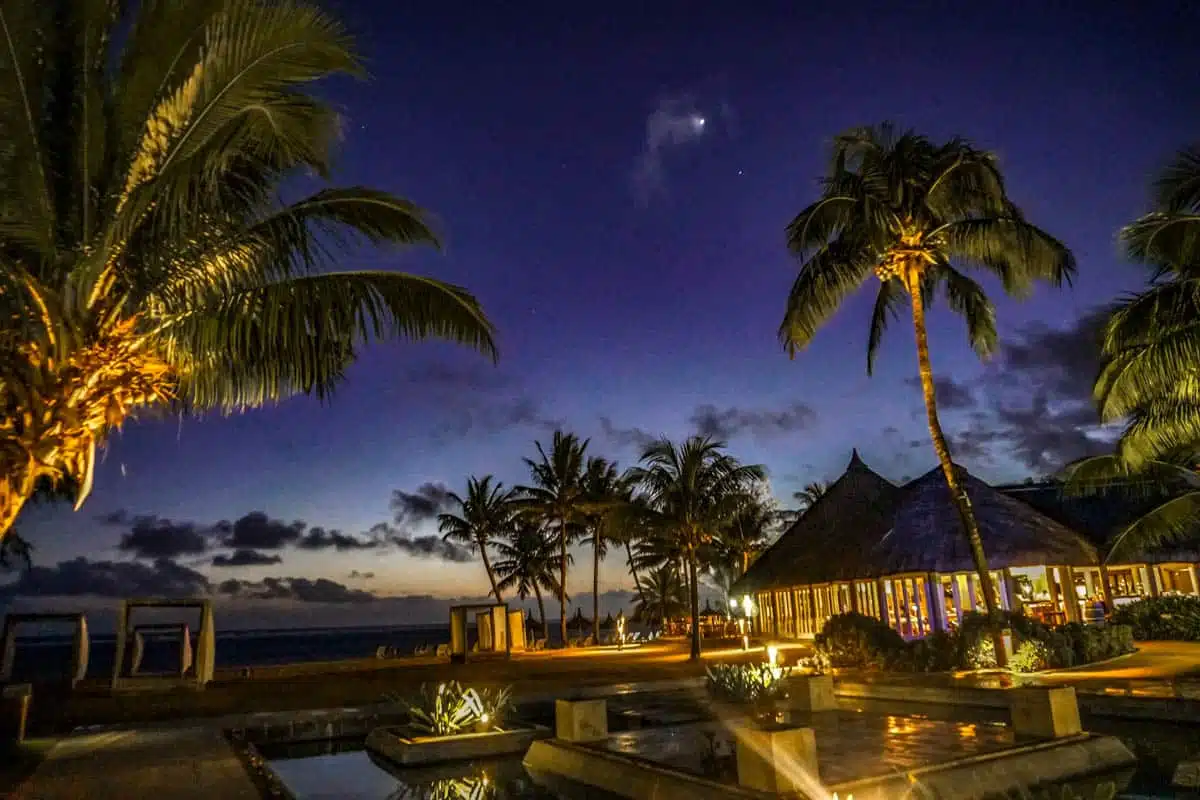 I've raved about my love for Outrigger Mauritius time and time again. It's a gorgeous luxe resort on the southern coast of the island, offering spacious rooms decked out in modern stylings and a convenient beachfront location.
Check Rates and Availability
Alternatively, Check All Accommodations in Southern Mauritius
Day 6 – 8: Eastern Coast of Mauritius
If the first few days were a bit too intense, let's slow things down a little bit. Next up is the island's eastern coast in the quieter and more laidback part of Mauritius.
Particularly loved by honeymooners and couples, this is the perfect spot for relaxing by the beach, island hopping, and immersing yourself in the island's quaint villages.
Things to Do on the Eastern Coast of Mauritius
Soak Up Island Life on Ile aux Cerfs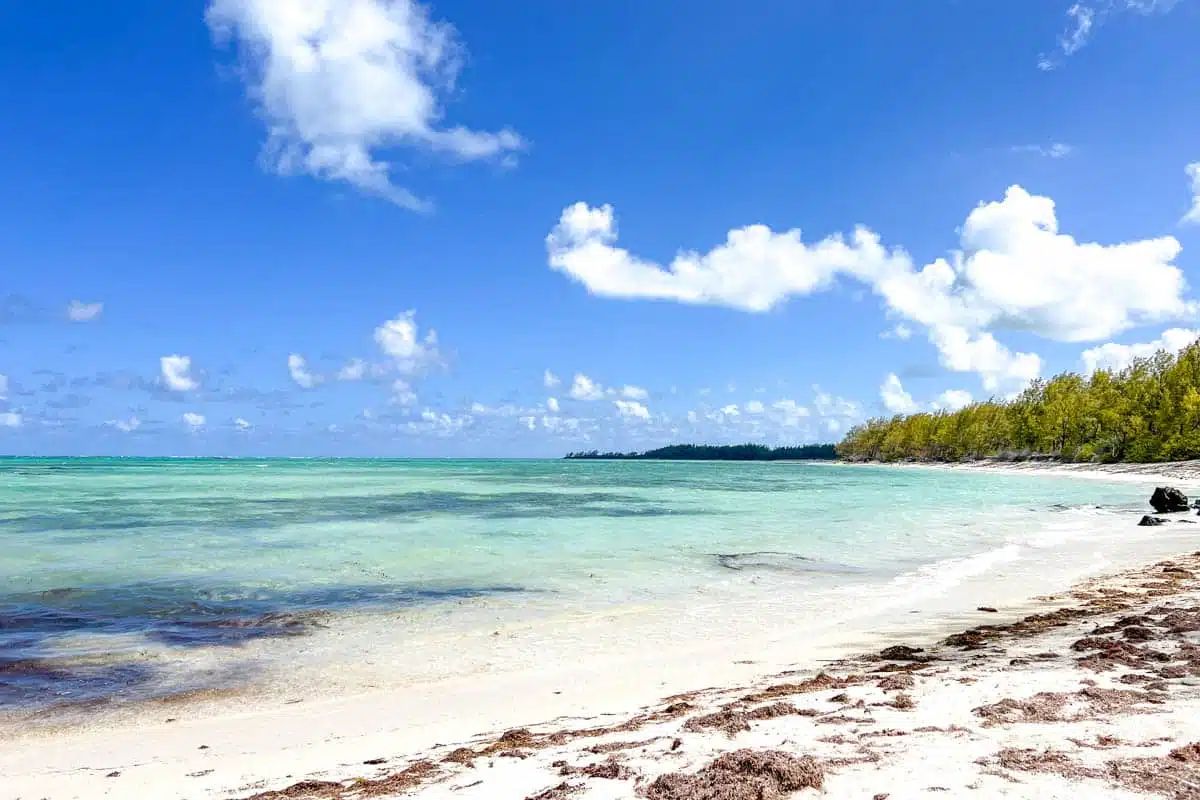 A small, privately owned island that sits off the east coast of Mauritius, Ile aux Cerfs features stunning white sandy beaches that are perfect for indulging your castaway fantasies before your boat chivvies you back to reality.
Take some time to indulge in the many water activities, including snorkelling and parasailing.
Discover the Flacq Market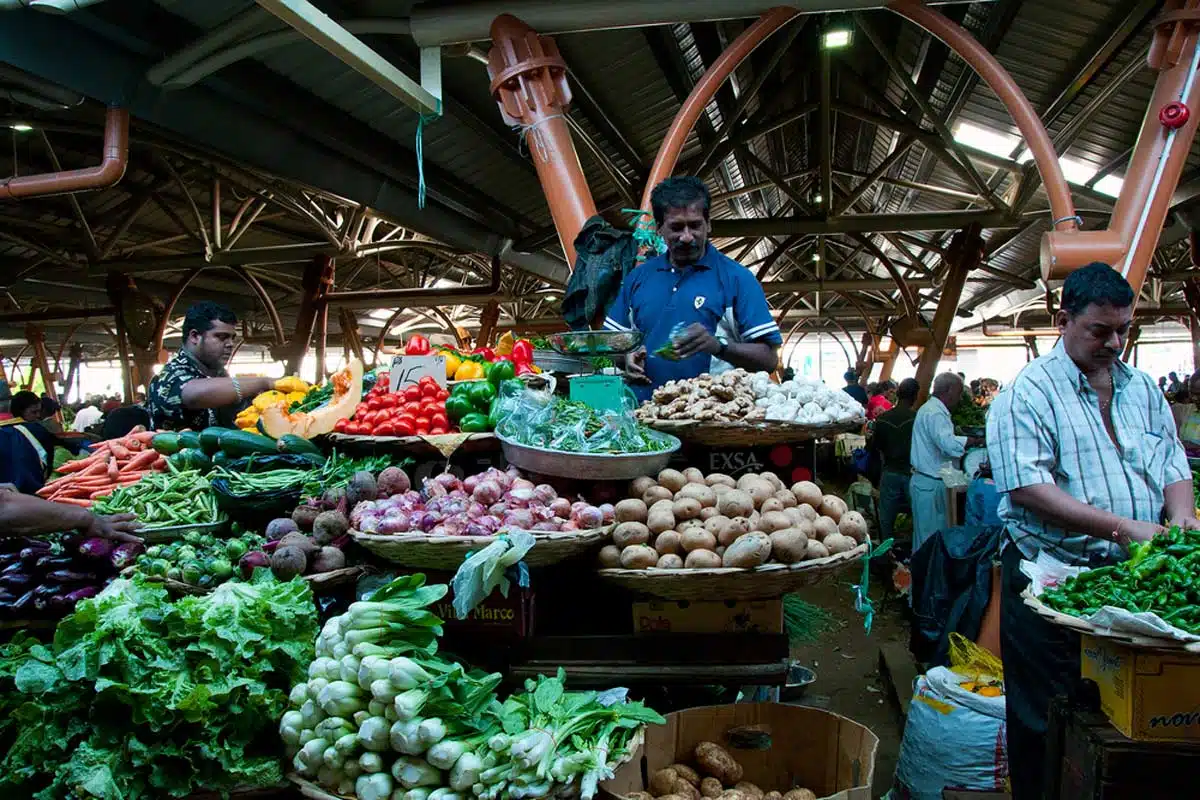 One of the biggest markets in Mauritius, Flacq Market is a vibrant and eclectic take on retail therapy. Make room in your suitcase, this is where you'll find the best souvenirs.
You'll find hundreds of vendors selling everything from fresh veggies and fruits to clothing and knick-knacks.
This is also the place to be if you want to try delectable Mauritius street food (Dholl Puri should be at the top of your list). Plan your visit for Wednesday or Sunday when it's more lively.
Visit Belle Mare Beach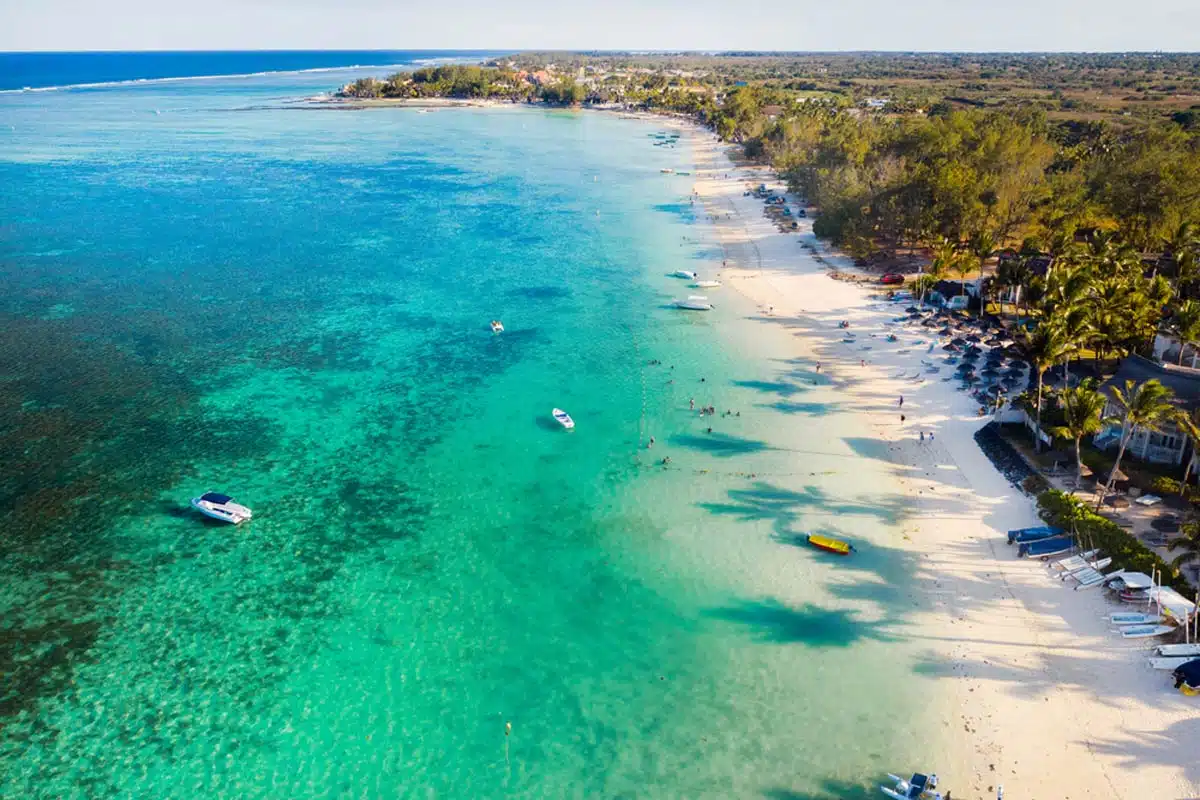 For those dreaming of lounging on the best beaches in Mauritius, visiting one of its longest and quietest ones is a must. Belle Mare Beach is a superb place to lounge under palm trees, swim in the warm waters, or head out snorkelling in the lagoon.
Getting to Eastern Mauritius
If you're coming from the south of the island, you can use one of the many bus services from Mahébourg that travel to the east coast. Alternatively, hire a private taxi or use your own rental vehicle to make the short drive.
Suggested Stay for Eastern Mauritius: Constance Belle Mare
Sitting on a private section of Belle Mare Beach, this opulent property features seven restaurants, six bars, and four swimming pools. You can choose from various rooms, including beachfront rooms and private villas or suites.
Check Rates and Availability
Alternatively, Check All Accommodations in Eastern Mauritius
Day 9 – 11: Northern Mauritius
Enjoy your couple of days of total relaxation, it's about to get busy again – the northern coast of Mauritius is the island's more popular tourist side. And for good reason.
This portion of the island features some of the region's most stunning beaches, tropical islands, and numerous restaurants, bars, and nightclubs.
Things to Do in Northern Mauritius
Take a Day Trip to the Northern Islands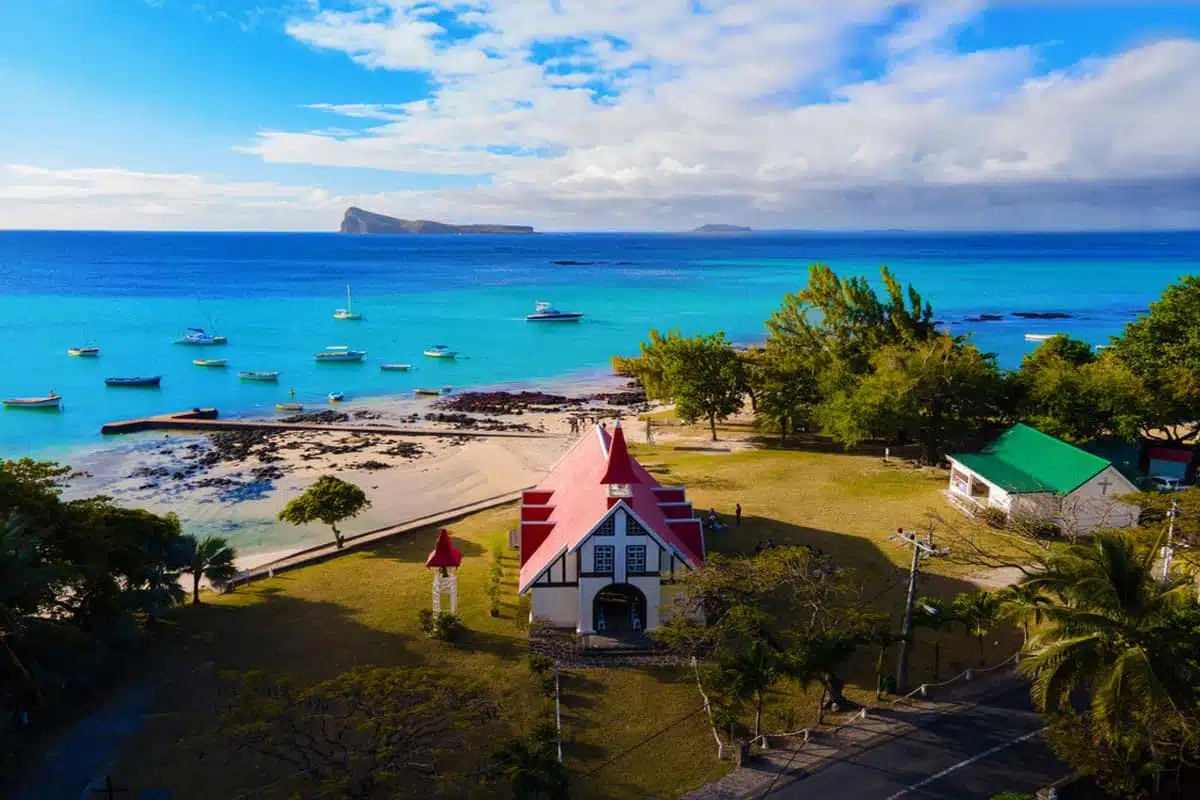 Island hopping is an absolute must for any Mauritius itinerary. And along its northern coast, that's precisely what you should be doing.
Opt for an island tour of Coin de Mire (Gunner's Quoin), Flat Island, and Gabriel Island. This catamaran tour allows you to spend the day swimming, snorkelling, and relaxing on multiple beaches.
Explore Port Louis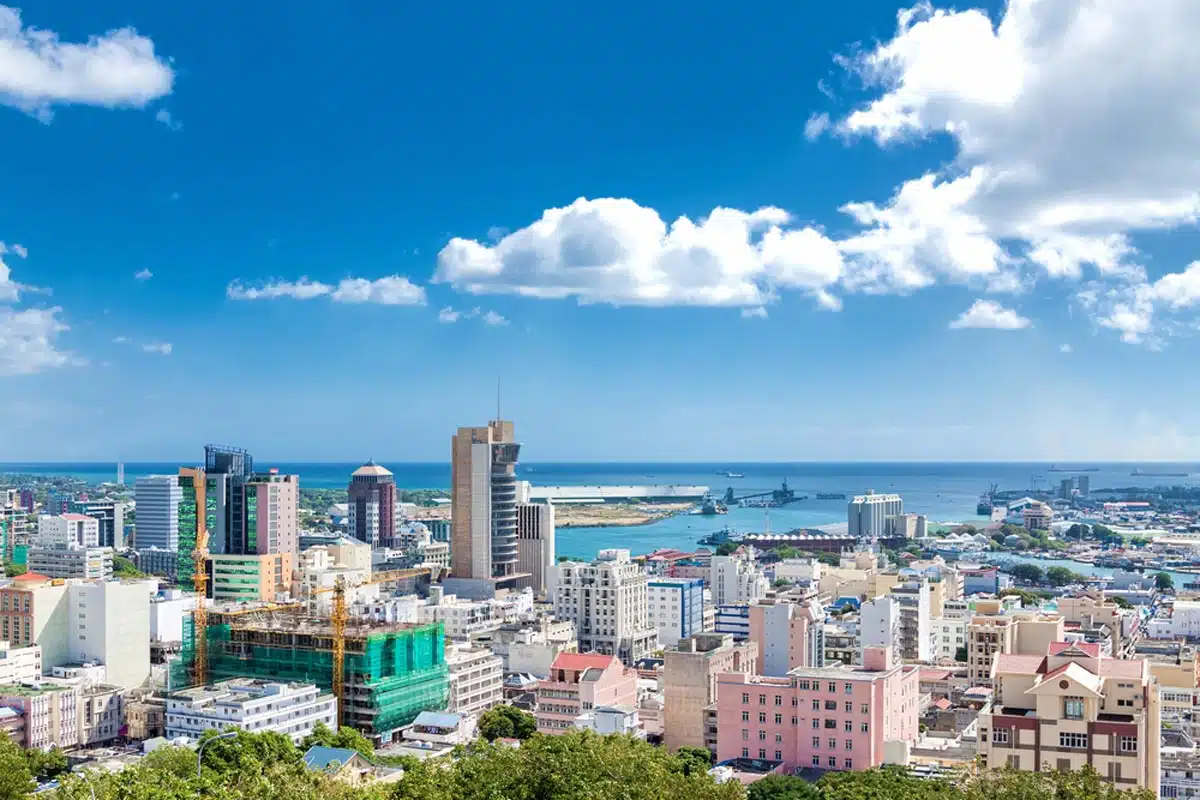 The capital city of Mauritius is a must-visit for foodies, history buffs, and retail addicts. You can spend a day exploring its colourful street art (my favourite) and even indulge in a food tour.
Popular neighbourhoods to visit include the Central Market, Chinatown, and the Caudan Waterfront.
Descend into the Roches Noires Caves
Looking for something a little less touristy to add to your itinerary? Pay a visit to the Roches Noires Caves.
These lava tubes were formed during massive volcanic eruptions thousands of years ago, leaving magical caverns for us to traverse. You can explore their depths alone or via a guided tour – but, remember, safety first, so don't forget your flashlight and closed-toe shoes.
Getting to Northern Mauritius
From the east coast, it's easy to get to northern Mauritius, as the capital city of Port Louis sits here. Opt for bus travel, or book a private taxi that'll take you to the city.
Suggested Stay for Northern Mauritius: Trou Aux Biches Beachcomber
A lavish hotel located on the most beautiful beach in Mauritius, the Trou Aux Biches Beachcomber is oozing in luxury, everything from design to amenities.
Unwind in one of the numerous pools, dine on local and international cuisine at the restaurant, or enjoy watersports like water skiing and a glass-bottom boat cruise.
Check Rates and Availability
Alternatively, Check All Accommodations in Northern Mauritius
Day 12 – 14: Western Coast of Mauritius
You'll be glad to hear that the western coast of Mauritius is equally as beautiful and touristy as the west. Here you'll find pristine beaches, restaurants, clubs, and some of the island's best natural and historical sites.
Enough of the preamble, let's kick off the last couple of days of your trip.
Things to Do on the Western Coast of Mauritius
Photograph the Albion Lighthouse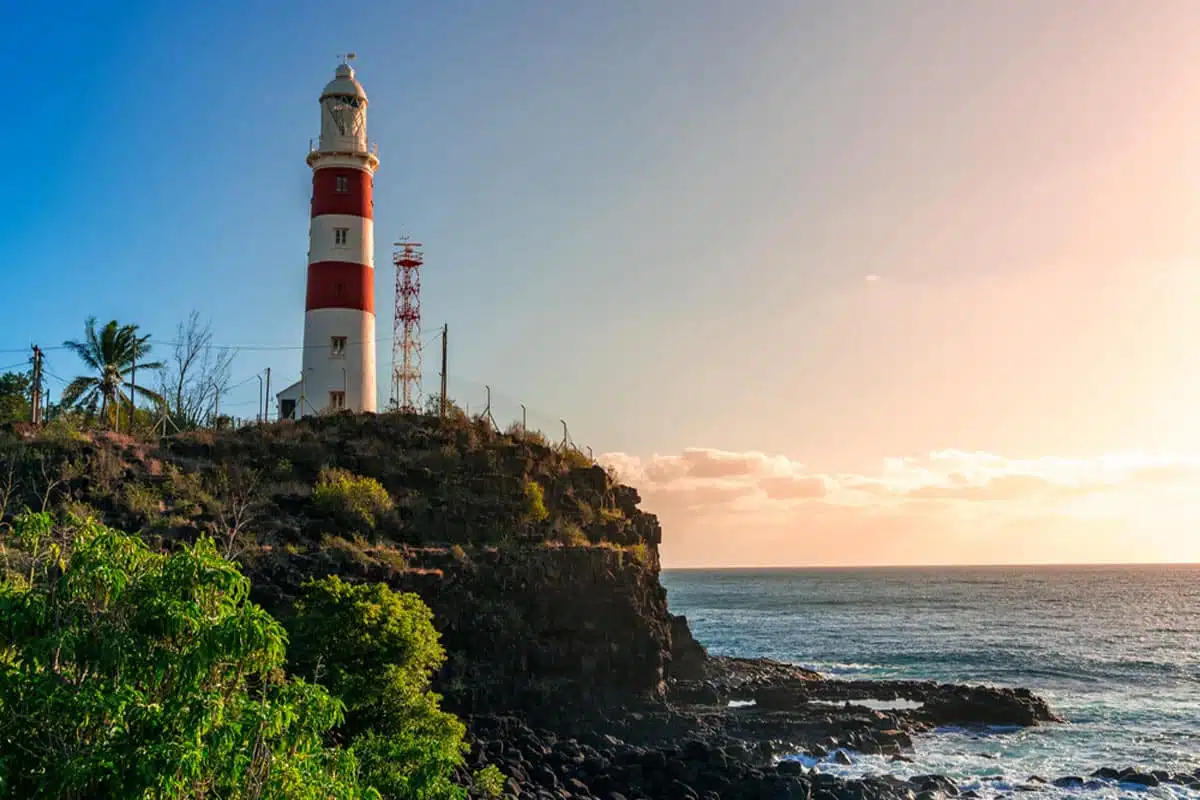 As the most famous lighthouse in Mauritius, you NEED to visit the Albion Lighthouse and, once there, grab as many snapshots as possible. Trust me, she's a beauty.
If you want my advice, it's best to plan this for the "golden hour" right before sundown. Though you'll probably be competing with influencers and photography fanatics alike, it's worth it for that perfect snap of the lighthouse drenched in an orange glow.
Oh, and while you're there, you should visit the many beach caves and rock pools around it.
Explore Flic en Flac Beach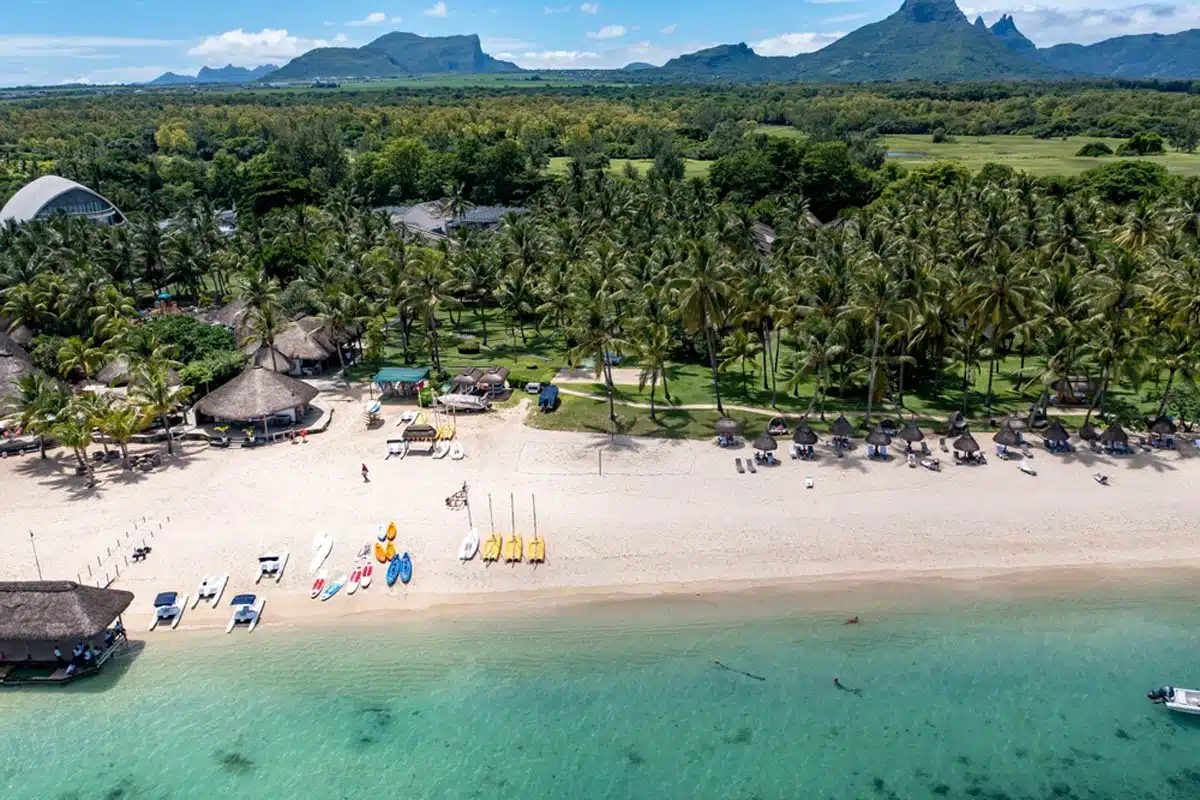 The longest beach in Mauritius, Flic en Flac, is excellent for swimming, sunsets, and people-watching.
Beyond that, the beachfront also features multiple restaurants and seaside bars perfect for some wining and dining. It can get busy over weekends, so opt for a weekday visit unless you've nabbed a reservation in advance.
Go Swimming with Dolphins and Sea Turtles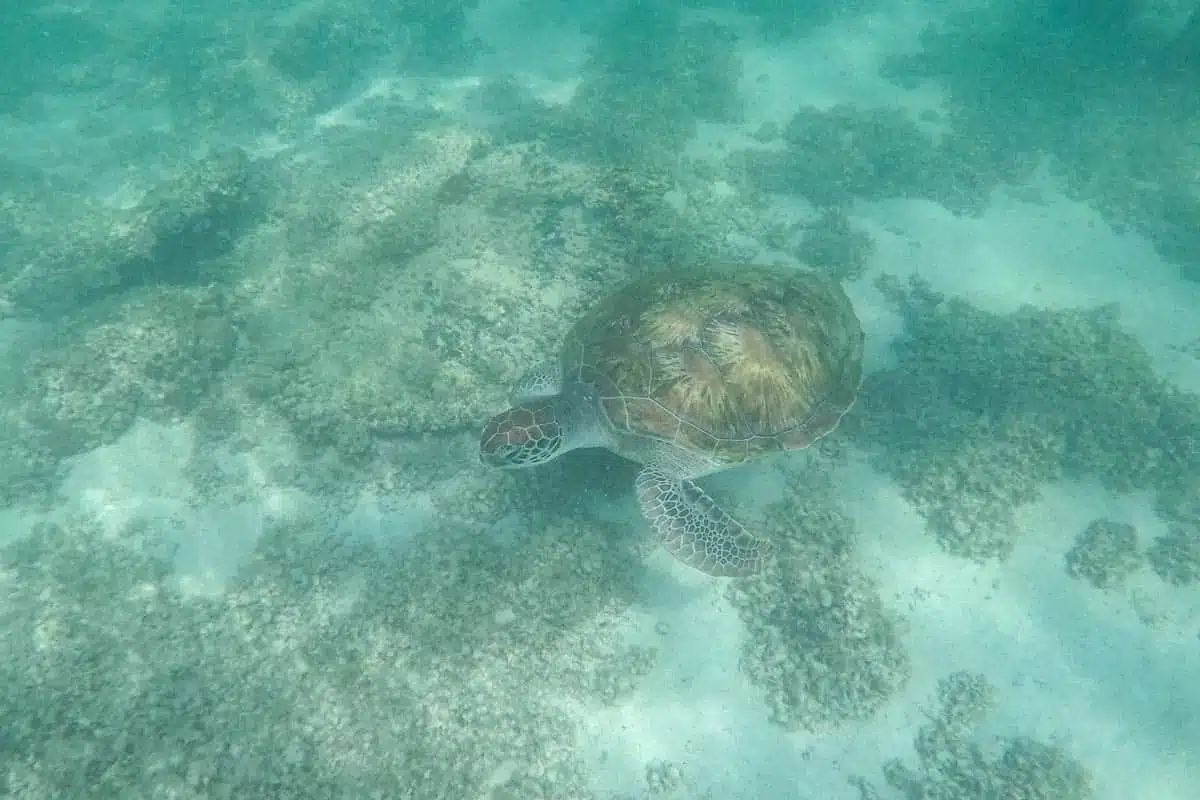 You can't spend any time in Mauritius and not do a spot of snorkelling. Delve underneath the water pretty much anywhere on the island and you'll discover waters teeming with marine life.
The west coast goes one better though, offering you the chance to go snorkelling with sea turtles and dolphins. Yes… really!
Take the plunge for the opportunity to swim with the Green Turtle and the Hawksbill Turtles that call the island their home, before hopping back on your boat in search of dolphins. Let me tell you guys – this was one of the highlights from my trip and I'd highly recommend adding it to your itinerary.
Top spots for turtle spotting include Trois aux Biches and Balaclava and Tamarin Bay is one of the island's best places for seeing dolphins.
Surf at Tamarin Beach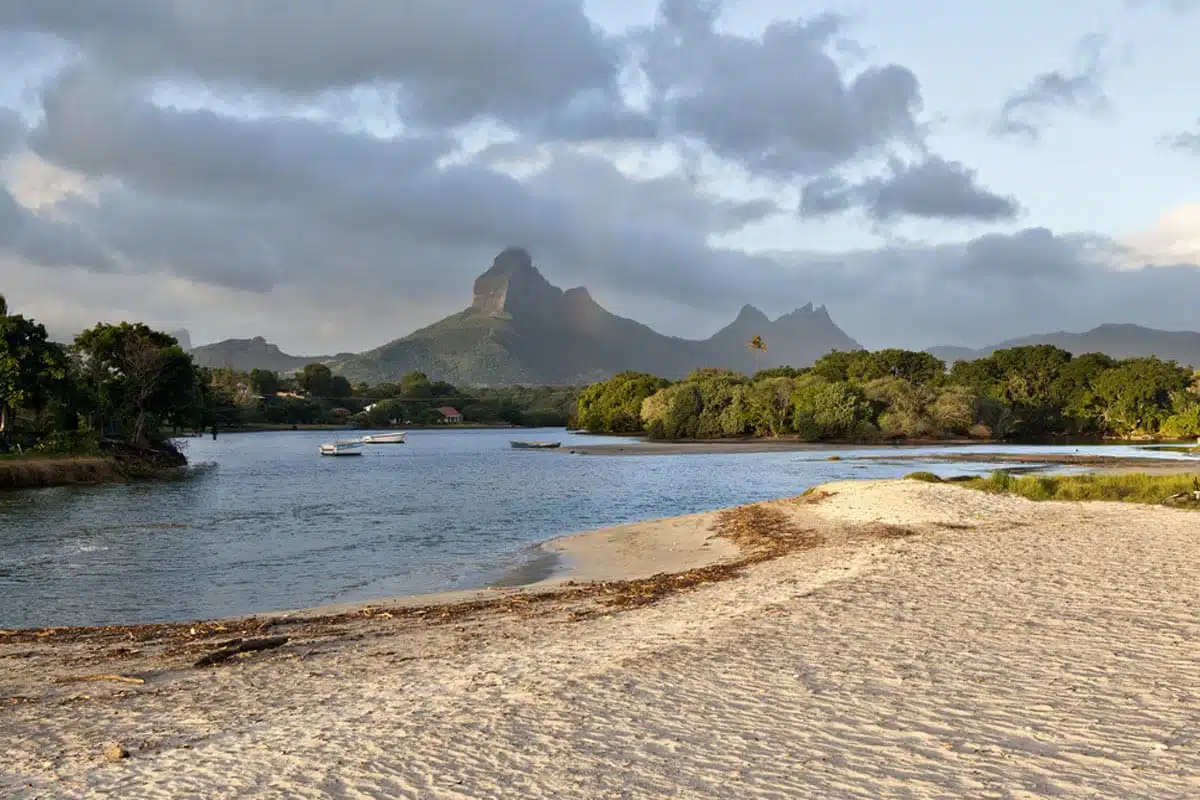 This is the only real place to go surfing in Mauritius, if you ask me.
Tamarin Beach offers decent waves and curls for any level of surf experience – though it doesn't boast massive swells, making it ideal for beginners.
You'll also find many street vendors on the beach selling the best local foods, so forget the picnic in favour of a street food snack instead.
Getting to Western Mauritius
Thanks to its huge tourist allure, there are numerous ways to get to western Mauritius. That said, I recommend booking a seat with any major bus services or renting a car in Port Louis.
Suggested Stay for Western Mauritius: Sand Suites Resort & Spa
Sand Suites Resort is a 4-star luxury hotel on Wolmar Beach near Flic en Flac. It offers a variety of spacious rooms, each having a private balcony overlooking the ocean. On-site, you'll find a stunning outdoor pool, three restaurants, a luxurious spa, and a gym.
Check Rates and Availability
Alternatively, Check All Accommodations in Western Mauritius
Mauritius Itinerary – Map