Coloured lakes, other-worldly rock formations and stark deserts. These Bolivia landscapes are almost too surreal to be believed…. until you see them. 
Julianna Barnaby

Laguna Colorada (The Red Lake)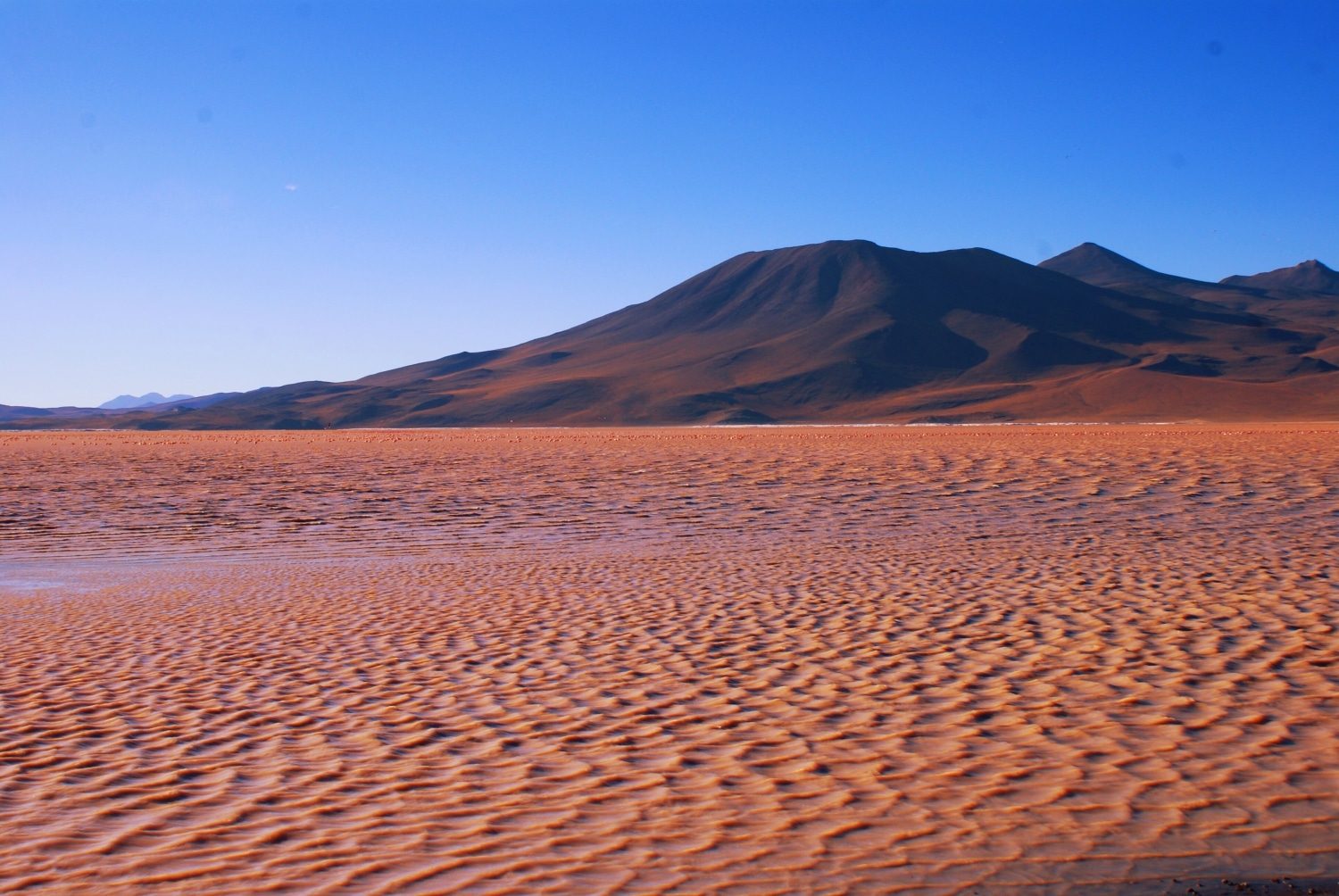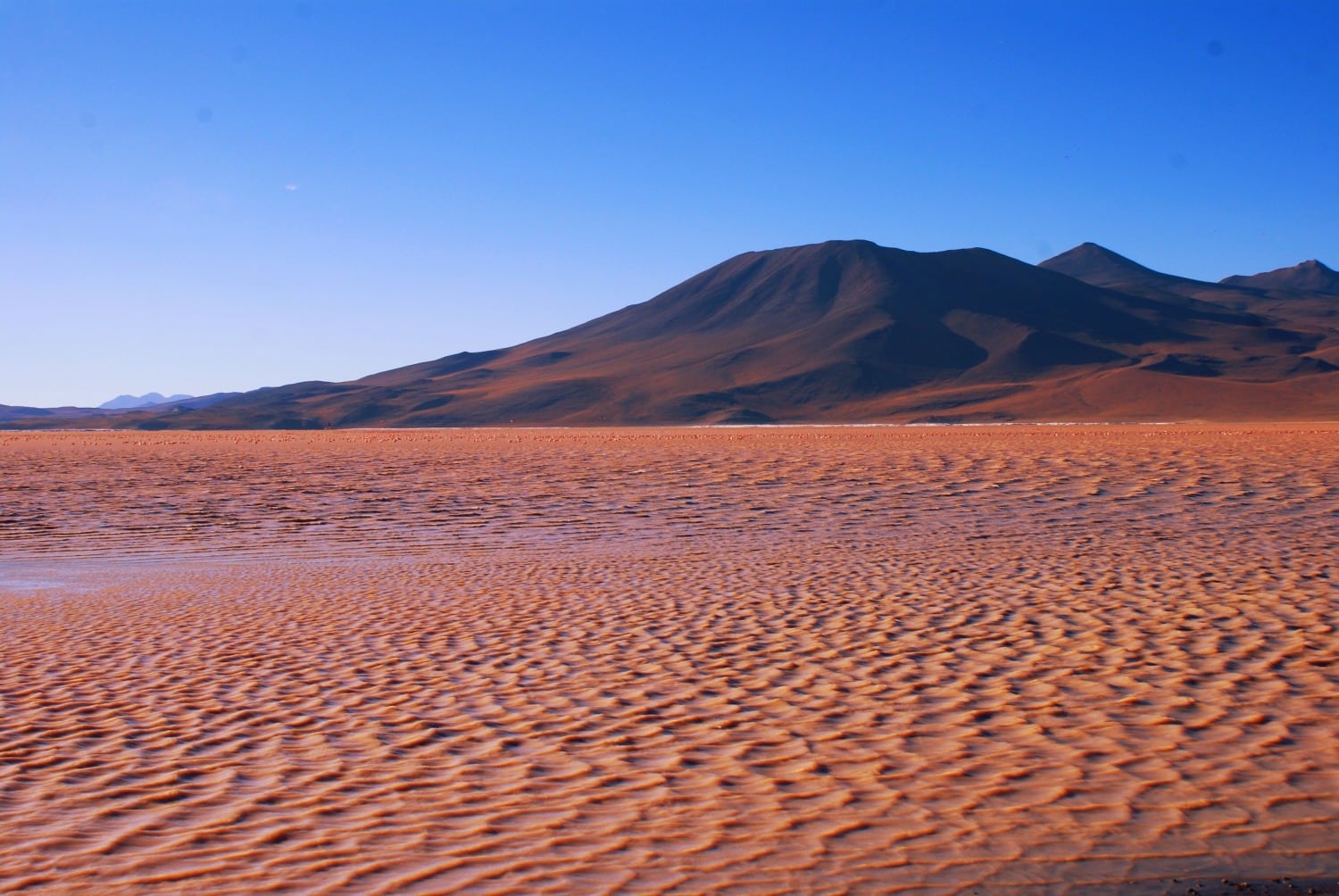 Water so red it looks like blood – the Laguna Colorada (or the Red Lake) hints at what life could look like on another planet. The salt waters of the lake incubate the large variety of algae that give the lake its deep colour. Those of you currently obsessing over the Planet Earth II flamingos (lets face it, who isn't) should savour the chance to see the large number of James flamingos who thrive on the plankton in the lake. In fact, lets watch that Planet Earth II flamingo video one more time.
Quebrada de Palala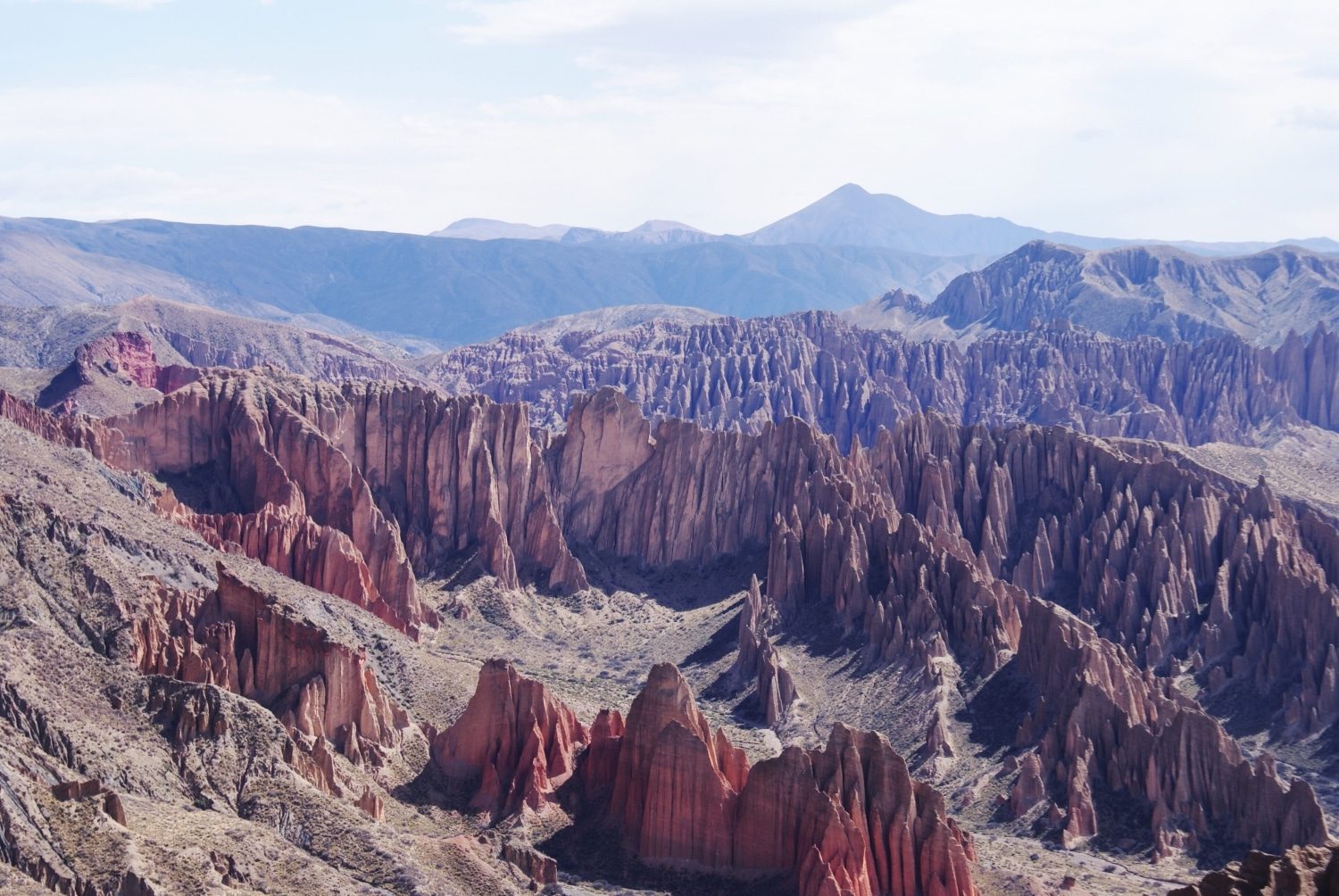 The Quebrada de Palala is a short drive outside of Tupiza. Thousands of jagged formations (or fins) fill the ravine and come together to create this ethereal Bolivian landscape. The mineral-rich soil creates a rainbow of colours and an impressive sight.
Tupiza Desert
A relatively quiet and sleepy town, Tupiza is best known as the start of the multi-day tours to the Salar de Uyuni. Most visitors rush through in a hurry to see the big sights and, in doing so, miss out on exploring the stark and rugged desert that surrounds the town. This is Bolivia's wild west, one-time playground of Butch Cassidy and the Sundance Kid and very much a destination in its own right.
Laguna Verde (The Green Lake)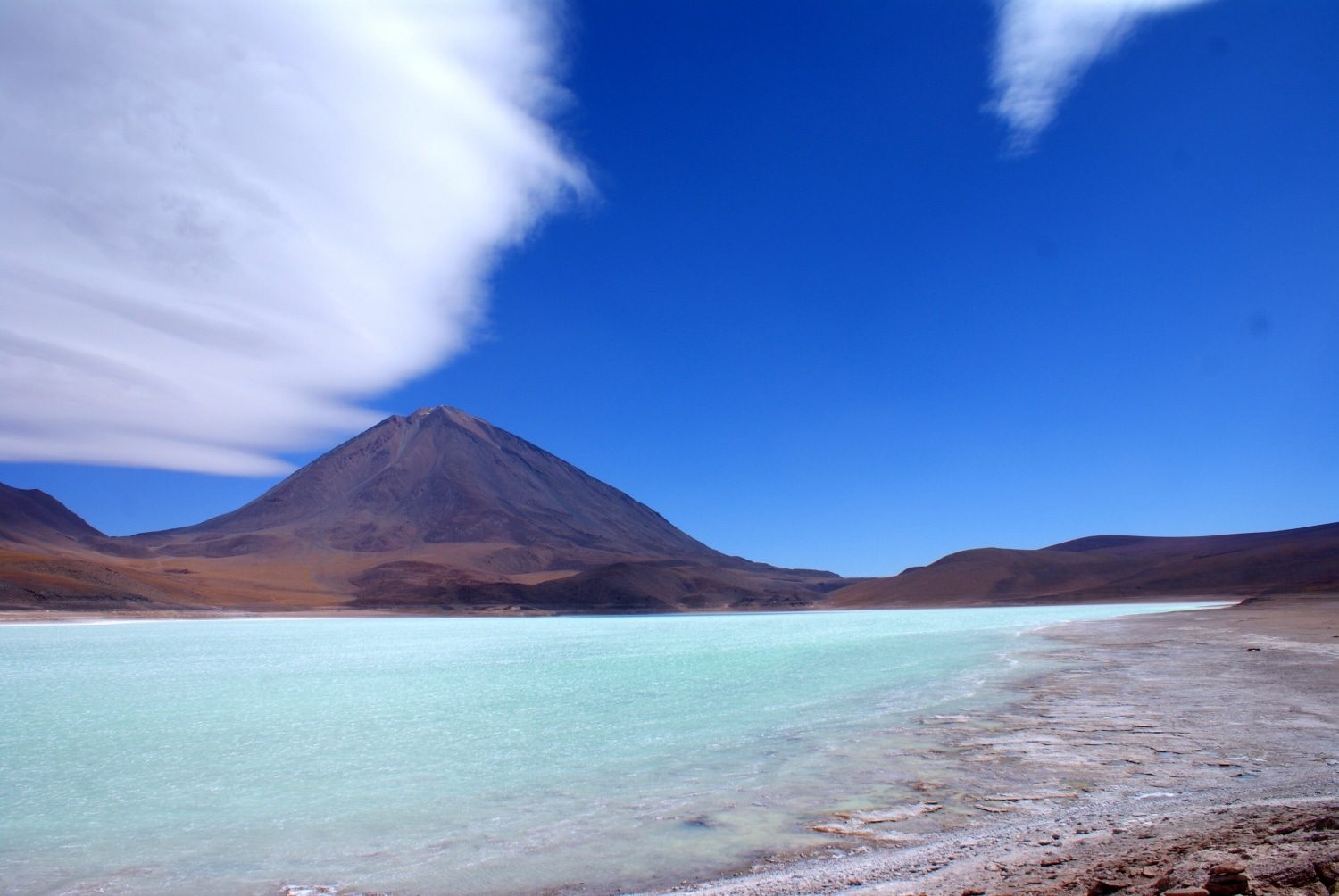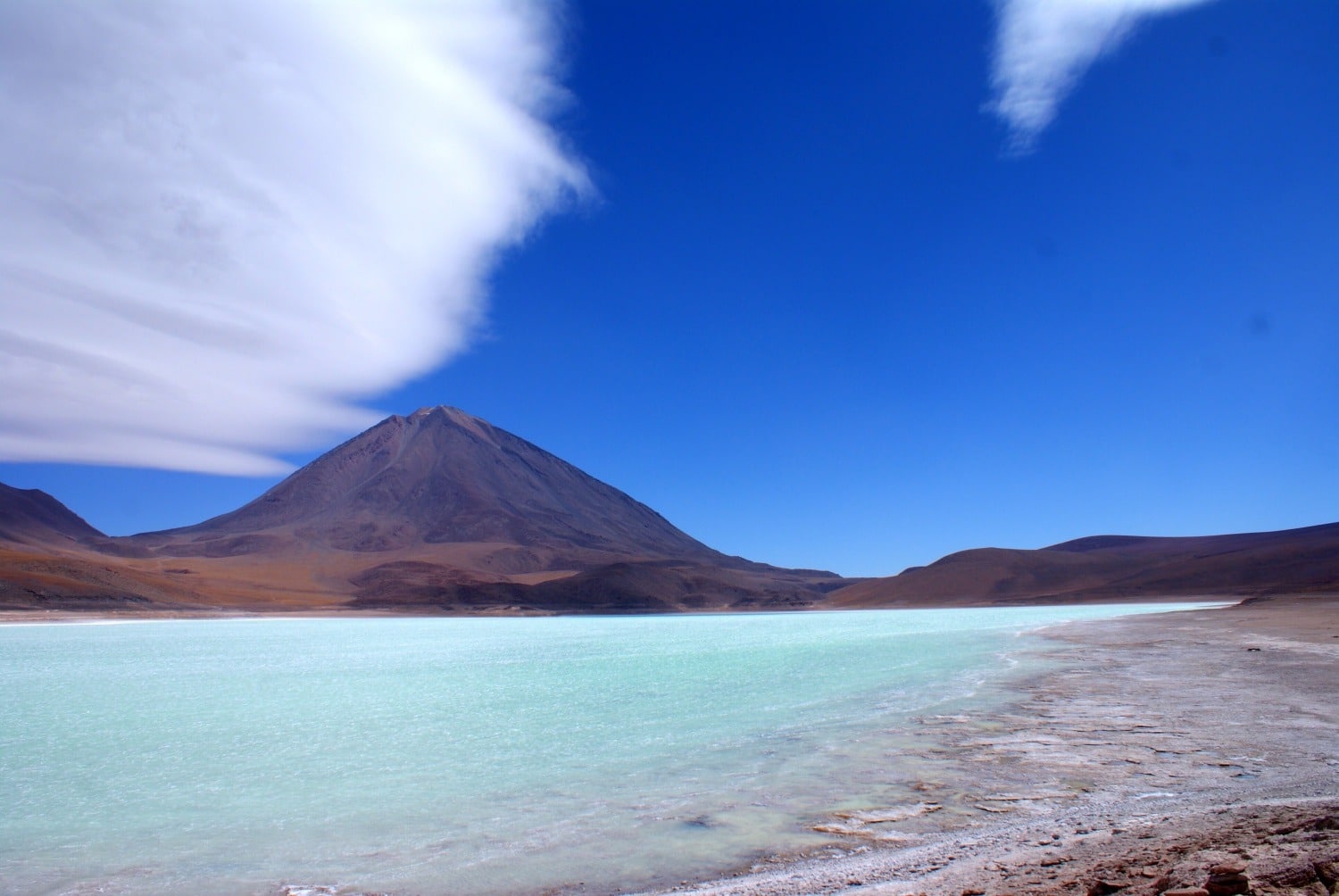 The Laguna Verde is a short distance away from the Laguna Colorada. The icy green waters of this lake are backed by the inactive Licancàbar Volcano (5,868 metres). High levels of minerals (arsenic being the most concentrated) colour the lake's waters. The lake changes colour when the minerals are disturbed, so it can range from barely-tinted mint to a deep turquoise depending on the conditions.
Lake Titicaca
Pictures alone can't describe the size of Lake Titicaca but the figures will give you a good idea of the sheer scale of this lake, which straddles the border between Bolivia and Peru. Lake Titicaca is the highest navigable lake in the world. It stands at an elevation of 3,812 metres and measures 118 miles long at its longest point. The lake's surface covers an area of 3,232 square miles. Whichever way you look at it – it's one of the Bolivia's landscapes that shouldn't be missed.
Want more? Check out the best things to do in Bolivia. Or read about the mind-blowing four day trip from Tupiza to Uyuni.
Love this? Save and share on Pinterest.