Ready to explore with this Bolivia itinerary? Spend 10-days in Bolivia with this step-by-step guide
Where can you find lakes with lava red waters and ancient artefacts on islands, cities featuring colonial architecture next to functioning witch markets, and dramatic scenery like the hexagonal patterns of the Uyuni Salt Flats all on one trip? Welcome to Bolivia.
I try not to get overly enthusiastic about every place I visit. But when you're planning a Bolivia travel itinerary, it's impossible not to get wrapped up in excitement about the rich culture, striking landscape and endless amount of things to do in a country of this size.

Bolivia doesn't look large on a map, but it's packed with natural beauty as far as the eyes can see. I've just returned from my third trip there and woooooooh, lemme tell you, it's stunning.
So how can you fit everything in on your trip in South America? I'll help you plan the perfect 10 days in Bolivia. Let's go.
Handy Tips for Planning Your Bolivia Itinerary
Group Tour or Independent Travel?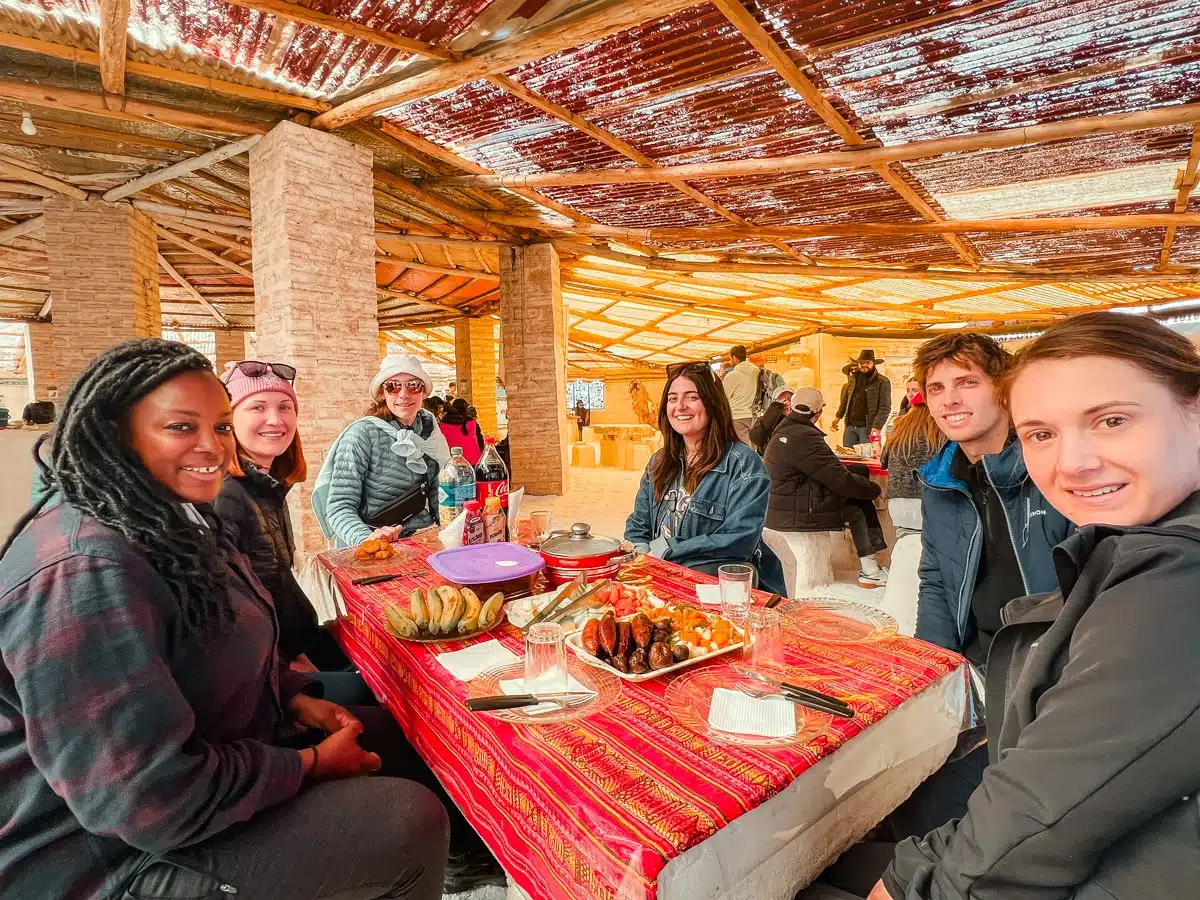 A combination of group tours and independent travel is the easiest way to see Bolivia. You can find some great options on Viator and GetYourGuide.
Using this hybrid travel model, you can enjoy Bolivia at your own pace and add in guided tours to make the most out of experiencing more remote locations. That said, you can use a tour operator like G Adventures for a group trip – they are a lot of fun.
What to Pack for Your Bolivia Itinerary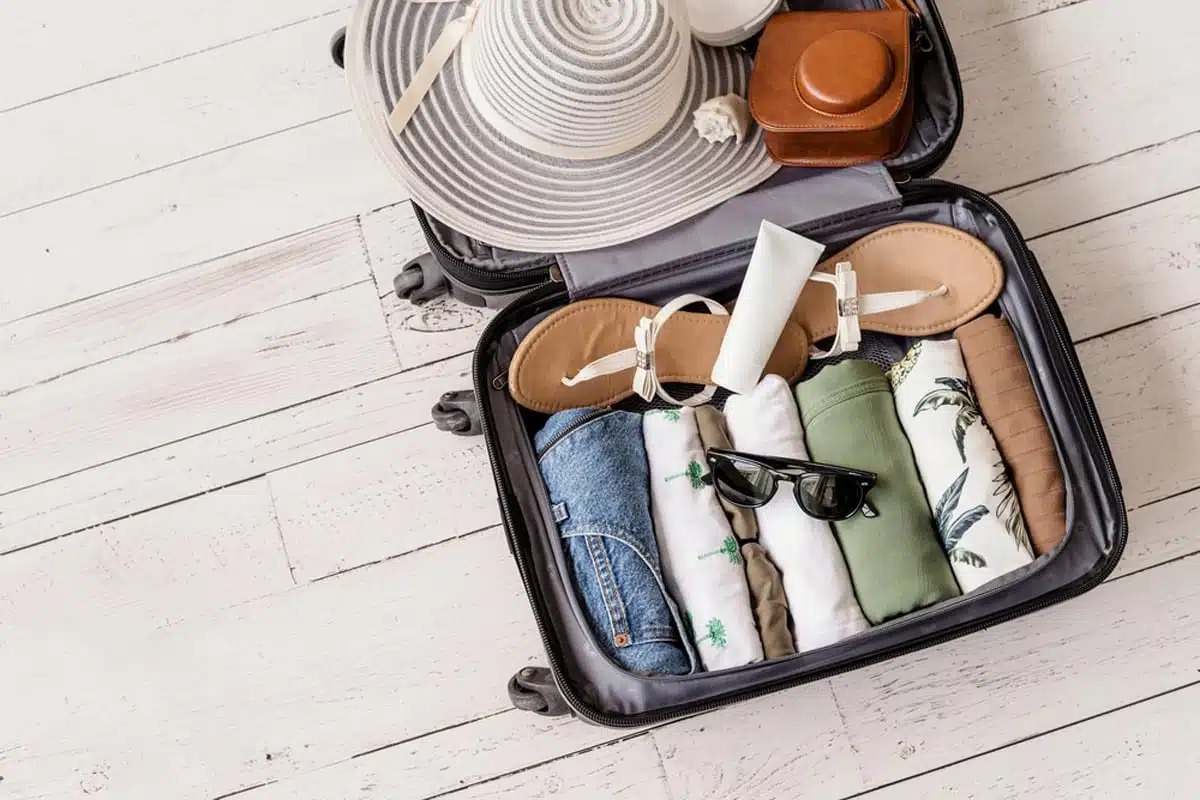 You'll be thousands of metres high for most of your Bolivia trip, so you'll want a nice pair of sunglasses, suntan lotion, water, and a daypack to carry it all in.
Wear comfortable leggings, lightweight clothing during the day, and a fleece and jacket at night.
Bring a lightweight pair of trainers. I like the Tropicfeel Monsoons.
Useful Resources
Getting Around
You can get around to many of the places on this Bolivia itinerary by bus – or hire a car if you're more D.I.Y (though I really wouldn't recommend it).

But driving in Bolivia is tricky, and buses aren't always the most comfortable, so you may want to fly from one location to another when going from Uyuni to La Paz and use a combination of bus and plane for Lake Titicaca to Sucre.
Save and Share on Pinterest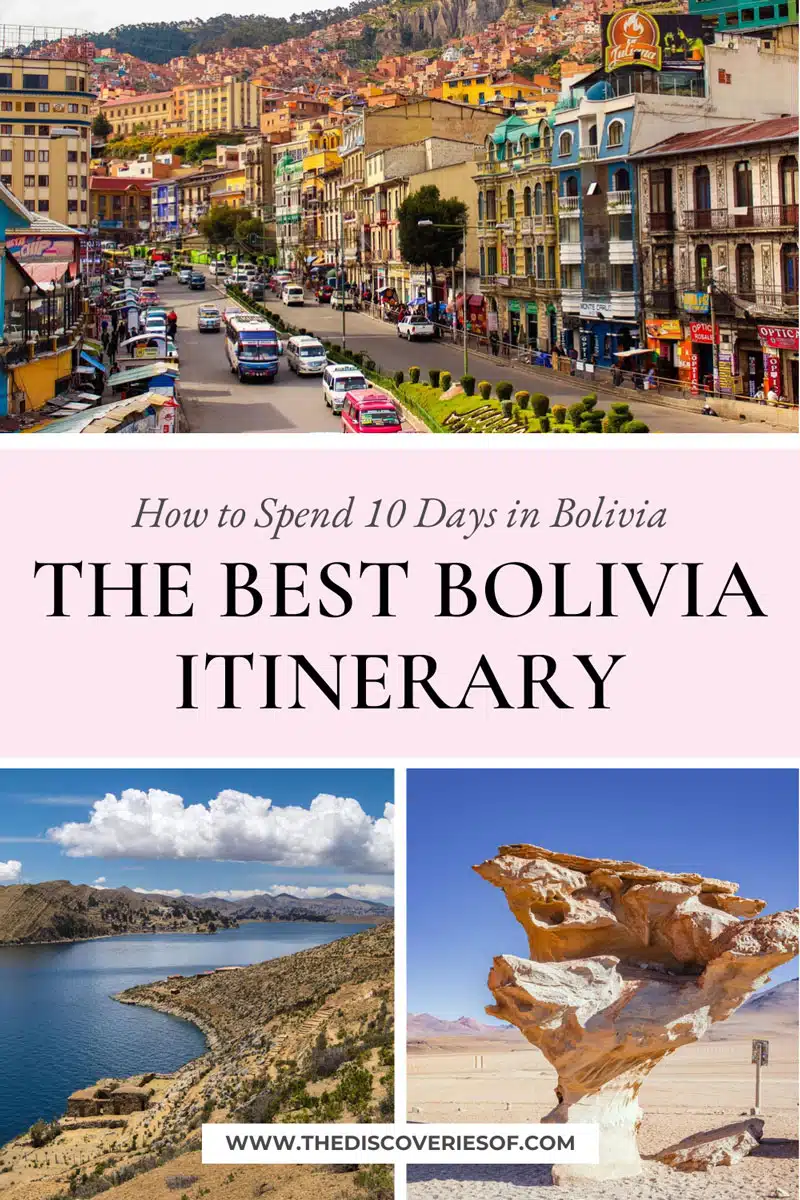 Bolivia Itinerary 
Day 1: La Paz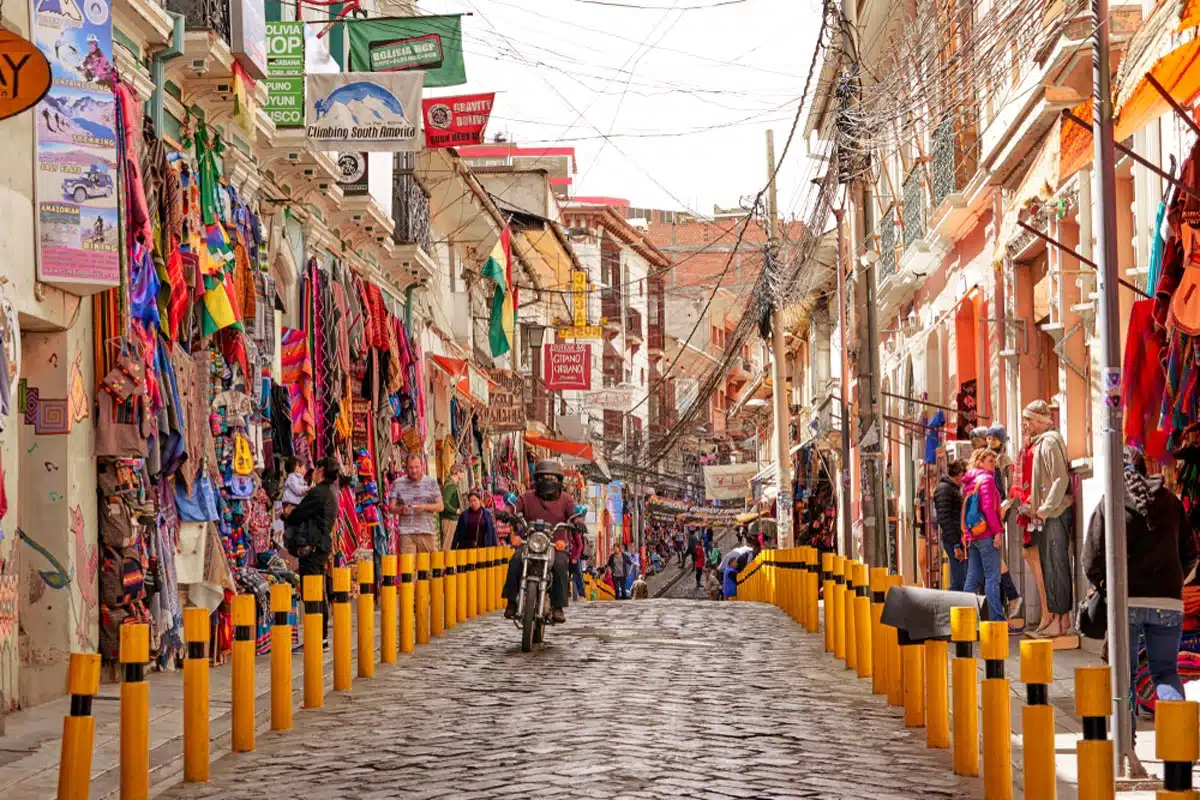 Few places stole my heart the way La Paz did the first time I went.

Once I got over the jet lag and altitude (it's 3,500m high), I discovered a unique city full of intricate colonial architecture, beautiful vistas everywhere I walked, and a real-life witches' markets selling anything you may need to cast a spell.
Things to do in La Paz
Tour the Basilica of San Francisco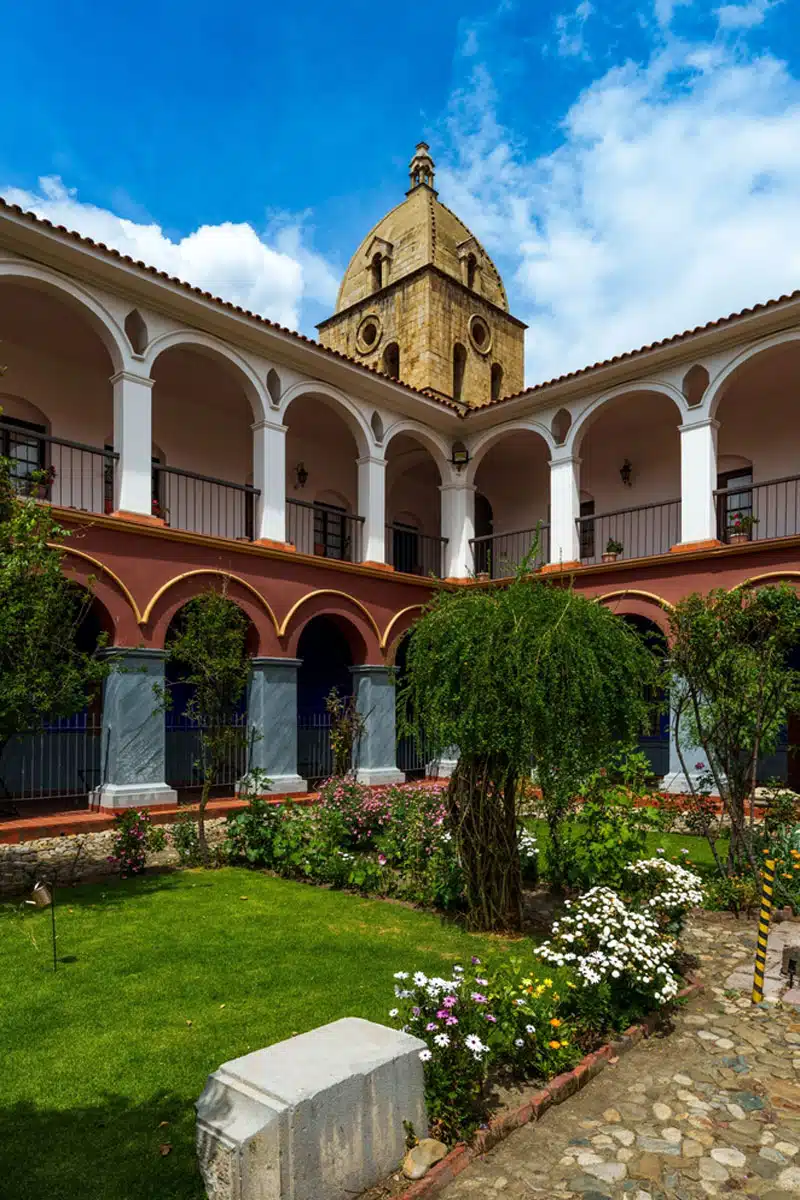 Start your day in El Prado and tour the iconic Basilica of San Francisco, where for only around £2.50 ($3) you can tour the 16th-century church and climb the bell tower for city views.
Explore The Witches' Market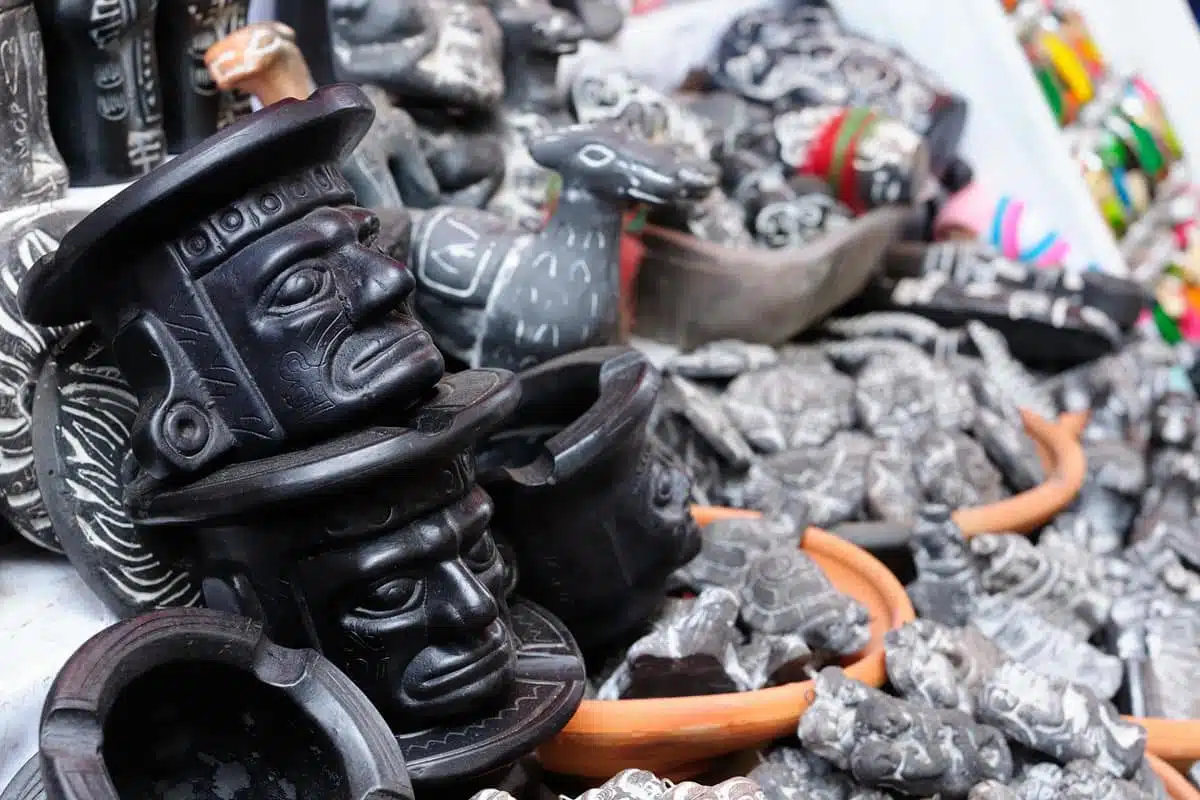 Climb up to El Mercado de las Brujas (The Witches' Market) and browse the stands at my favourite place in La Paz. Take in the ancient traditions and purchase a unique souvenir like dried frogs or mysterious concoctions made by local witches and sorcerers.
Walk Around the Parks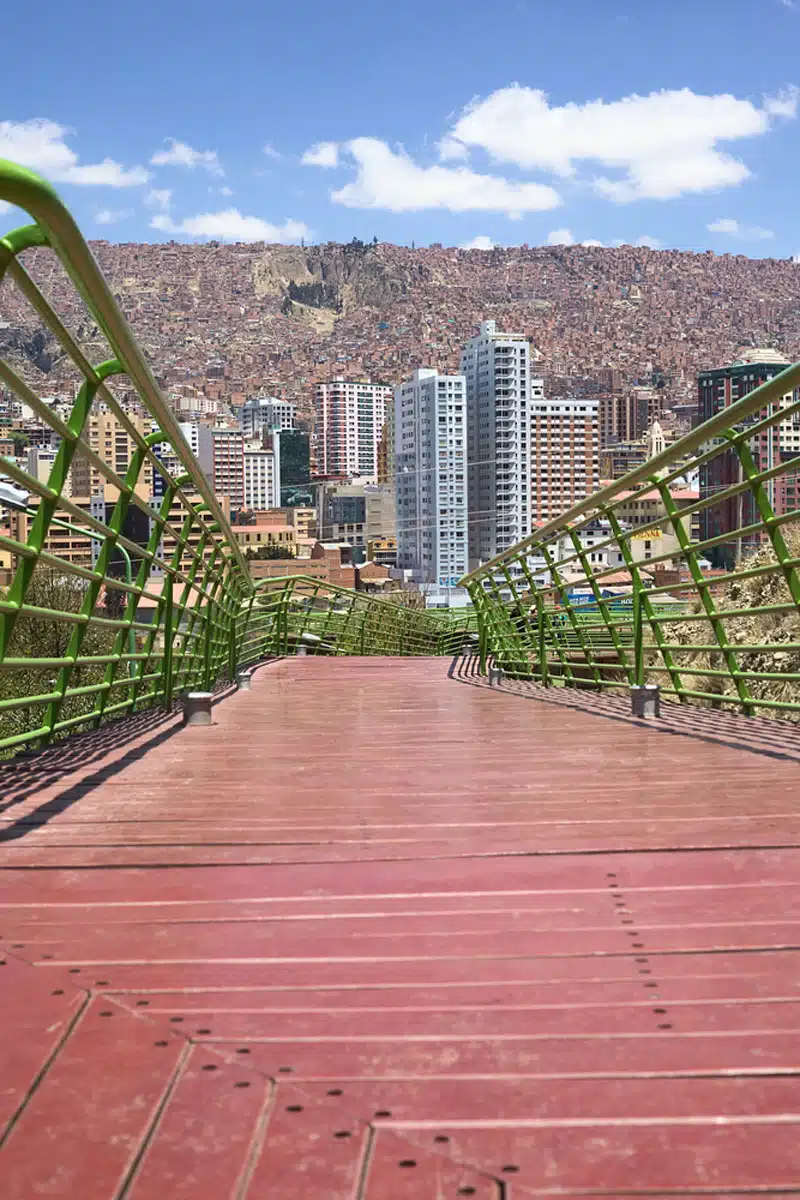 La Paz has some gorgeous open spaces. A couple of my favourites include the large network of pathways and vistas up in Parque Urbano Central and the hiking and rock climbing at Peñon.
Dinner at El Vagón del Sur
One of the best restaurants in La Paz, enjoy traditional Bolivian dishes like Picante Surtido, where you can try several meats with delicious (and spicy) sauces at El Vagón del Sur.
Getting to La Paz
Fly to La Paz International Airport (LAP), and then take a taxi from the airport to your hotel.
Days 2 – 3: Lake Titicaca & Copacabana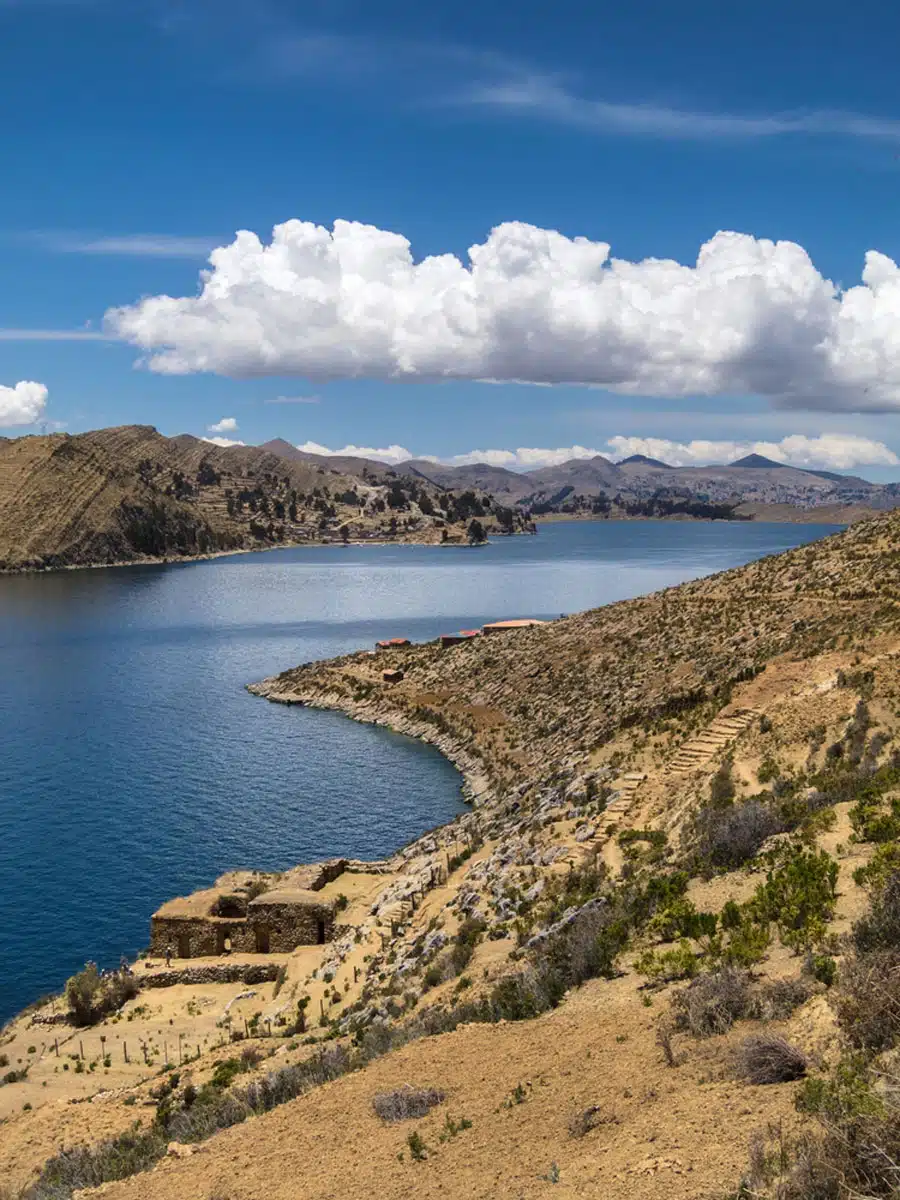 You can't visit Bolivia without seeing one of the largest freshwater lakes in the world, Lake Titicaca. Spend a couple of days in Copacabana, a charming village located directly on the shores of the beautiful lake.
Things to do in Lake Titicaca & Copacabana
Explore the Town of Copacabana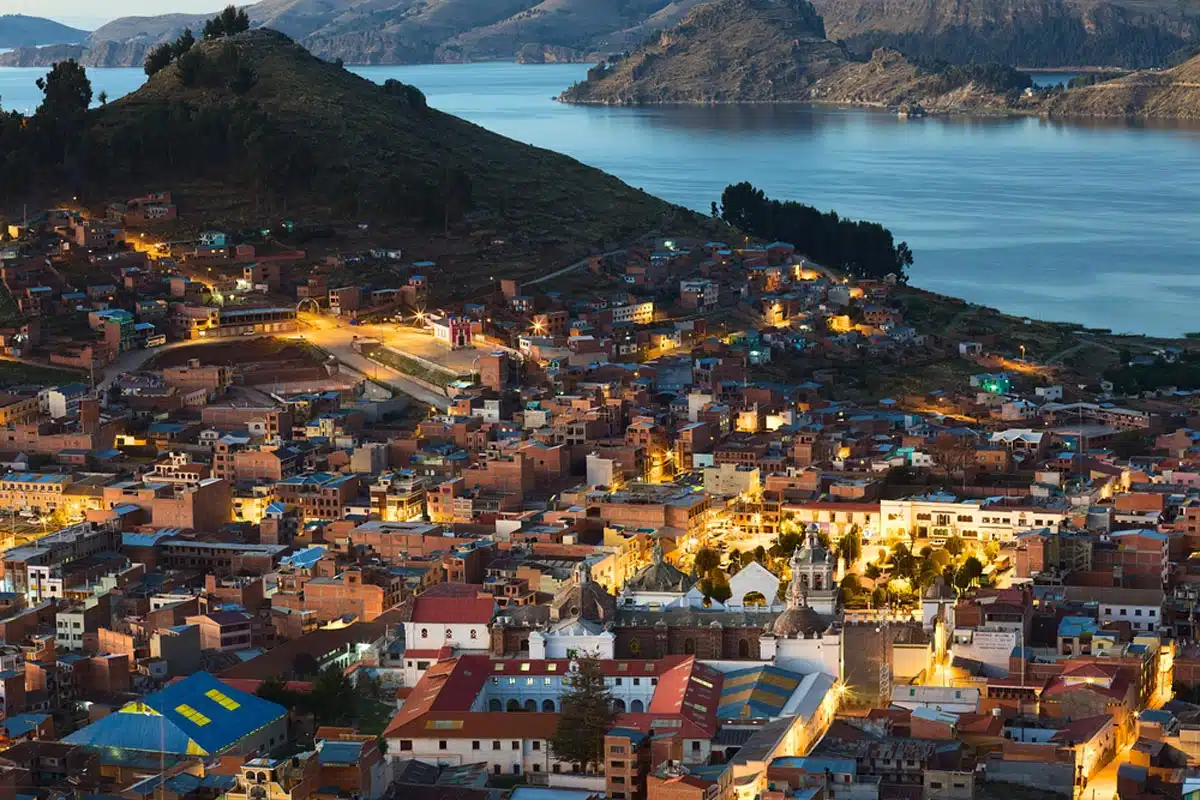 Copacabana has more than enough things to see over the course of a couple of days on your Bolivia trip. Highlights include the whitewashed 17th-century Basilica of Our Lady of Copacabana and traditional Bolivian cuisine like freshly grilled lake trout at La Orilla.
Take a Ferry to Isla del Sol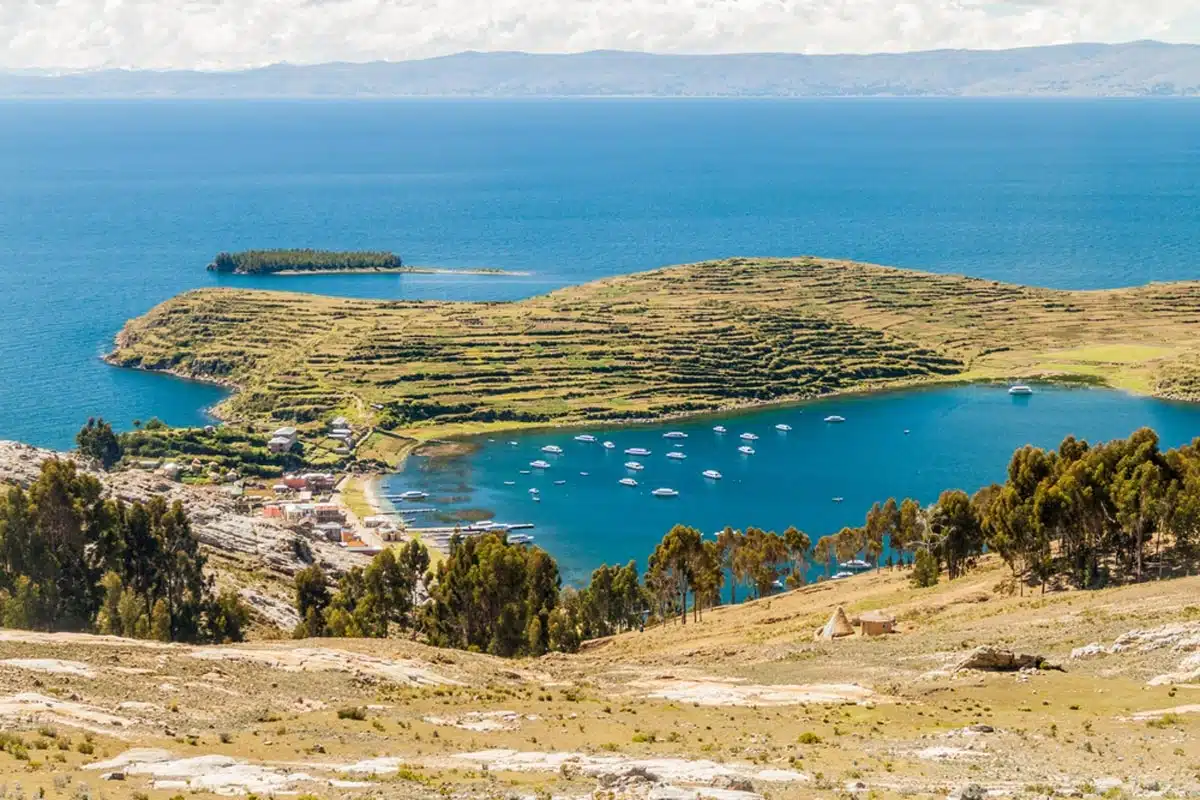 Located on Lake Titicaca, Isla del Sol is a popular stop where you can see ancient archeological sites at Roca Sagrada and the Inca Stairs.
Top Tip
Bring your hiking shoes and climb to the top of these 15th-century ruins.
Spend a Day at the Beach
Playa de Copacabana is a wonderful (if a bit small) beach located in town. The water is way too cold to swim, but you can rent a pedal boat, walk the town looking for delicious food, and take in the mountain scenery nearby.
Getting to Lake Titicaca & Copacabana
From La Paz, you can take a bus to Copacabana in around three hours, and then take ferries to other attractions along the lake.
Days 4 – 5: Sucre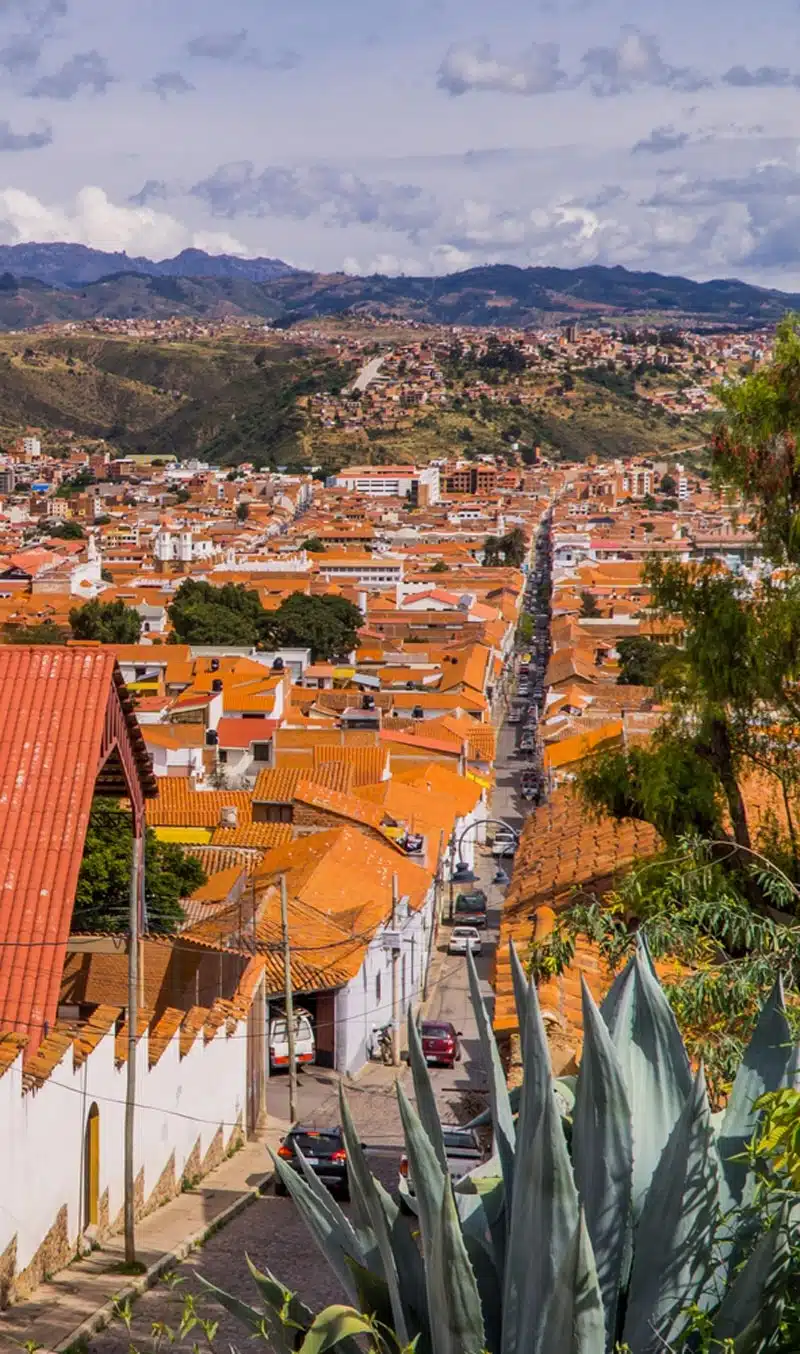 Sucre is the constitutional capital city of Bolivia, and while less famous than La Paz, it's 100% worth a couple of nights on your Bolivia itinerary in 10 days.
Explore the colonial architecture, visit landmarks like the exciting Treasure Museum, which showcases gorgeous gemstones, and eat the local cuisine at hidden gems like Qaway Mirar.
Things to do in Sucre
Marvel at Colonial Architecture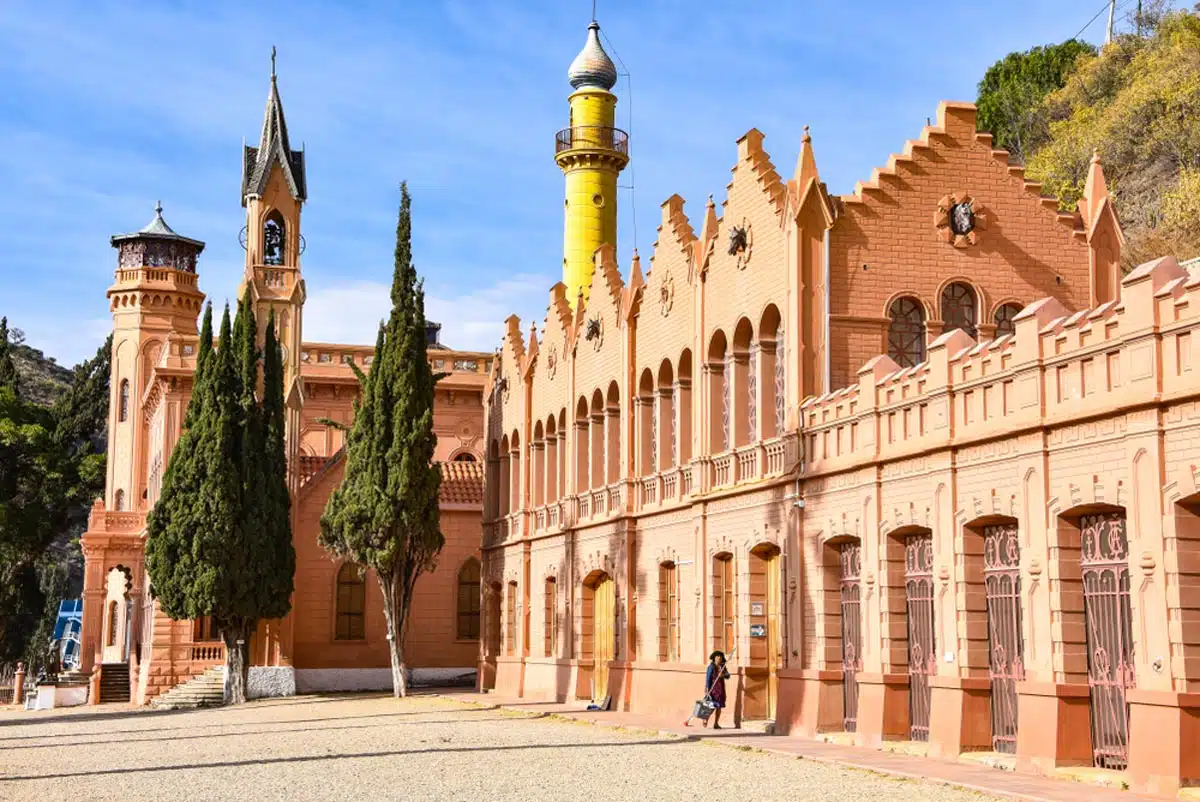 Walk around the city and explore the interior courtyard of the Church of San Felipe Neri, the 17th-century Iglesia de San Lázaro, and the towering spires at the 19th-century Glorieta Castle.
Chill in Plaza 25 de Mayo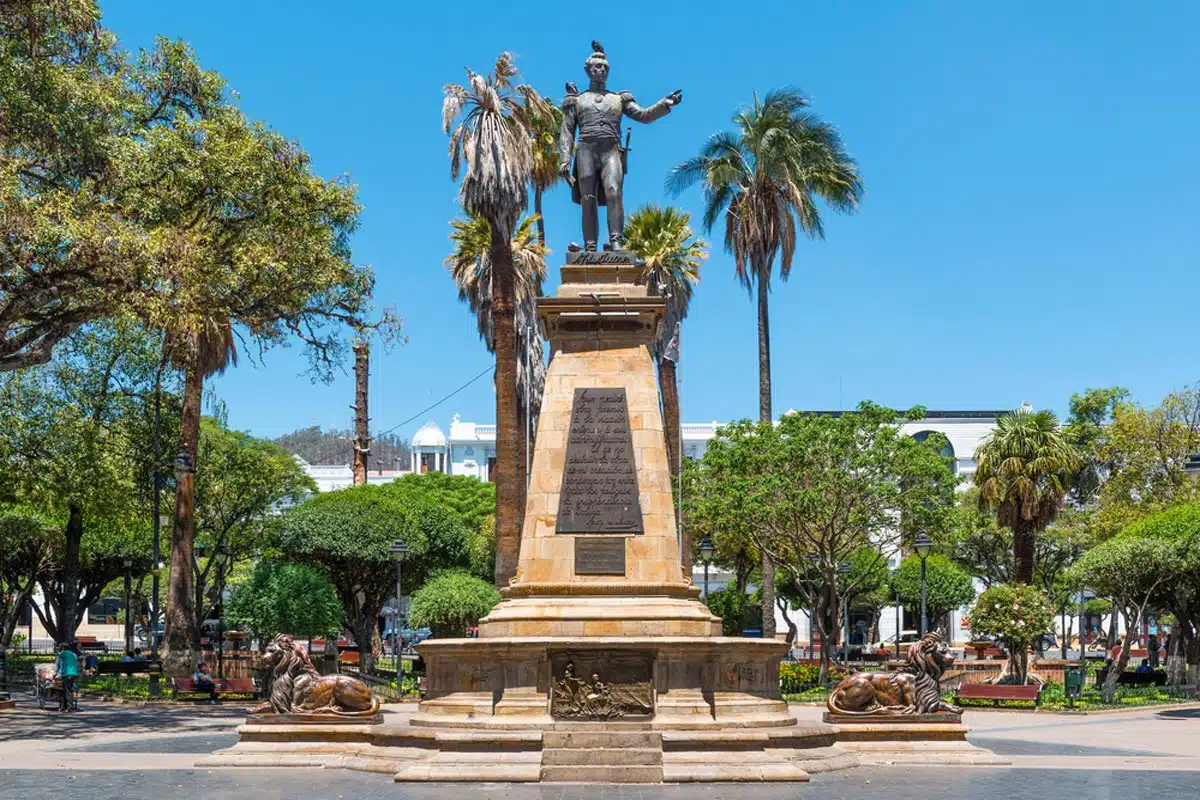 The famous town square is a perfect place to chill out, people-watch, and admire the statue of Antonio José de Sucre, the first president of Bolivia.
Shop at Mercado Central
Browse through the central marketplace where locals shop for produce, meat, and spices. The selection is incredible, so bring some cash and a tote bag.
Attend a Show at Origins Cultural Space
Learn more about Indigenous cultures at Origins Cultural Space, where you can experience dinner and a show featuring local cuisine, fashion, and dance celebrating Bolivian traditions and history.
Getting to Sucre
From Lake Titicaca, take a bus to La Paz and fly from La Paz International Airport to Sucre.
Day 6 – 9: Uyuni & Altiplano on a Tour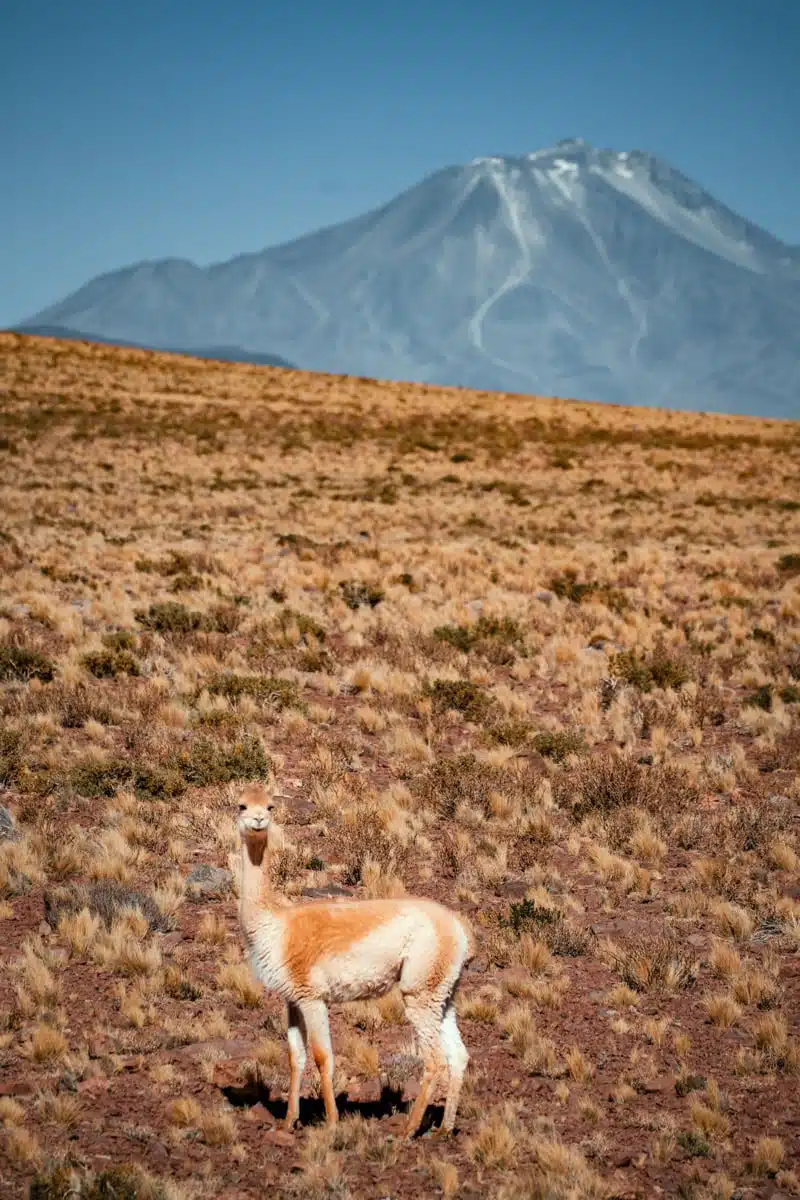 Taking a tour of Uyuni & the Altiplano is something I can't recommend enough.

From lesser-known wildlife havens like the flamingo hotspots of Cañapa Laguna and Charcota Laguna in the Altiplano to the sprawling salt-crusted stretch of desert in the Uyuni Salt Flats, visiting the Uyuni & Altiplano is a must on your Bolivia 10-day itinerary. Check out this guided tour.
Things to do in Uyuni & Altiplano
Salar de Uyuni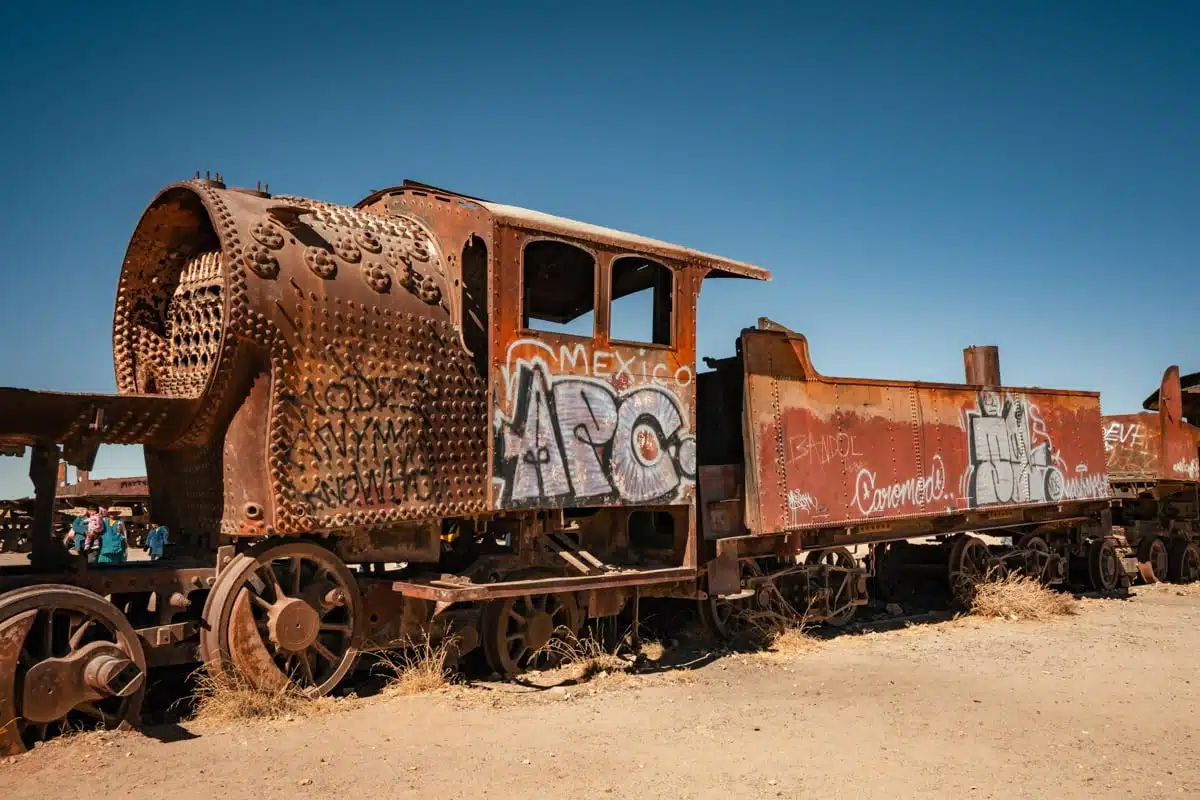 Explore the famous salt flats and see why the salt desert is famous worldwide as a photographers' dream with popular stops like the abandoned trains at the Train Cemetery, arts and crafts made from salt at the Salt Museum in Colchani, and the National Flags at the Dakar monument.
Explore the Lagoons, Volcanoes, Geysers, and Hot Springs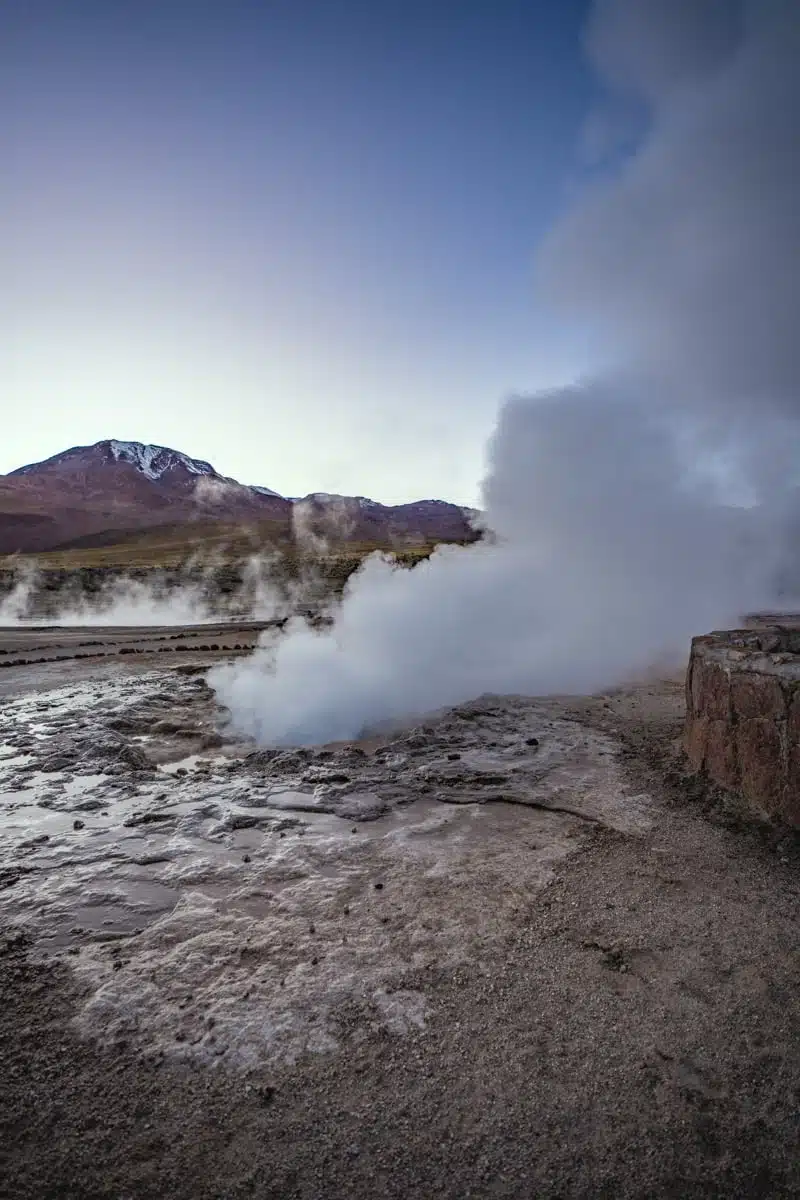 Check out the brightly coloured lagoons and resident flamingos at spots like Cañapa Lagoon and Lake Colorado before hiking up Ollague Volcano. You'll see other sites like the Sol de Mañana Geysers throughout the day and have lunch at Laguna Hedionda.
Top Tip
Cap the evening off at the hot springs at Laguna Polques.
Hike the Dalí Desert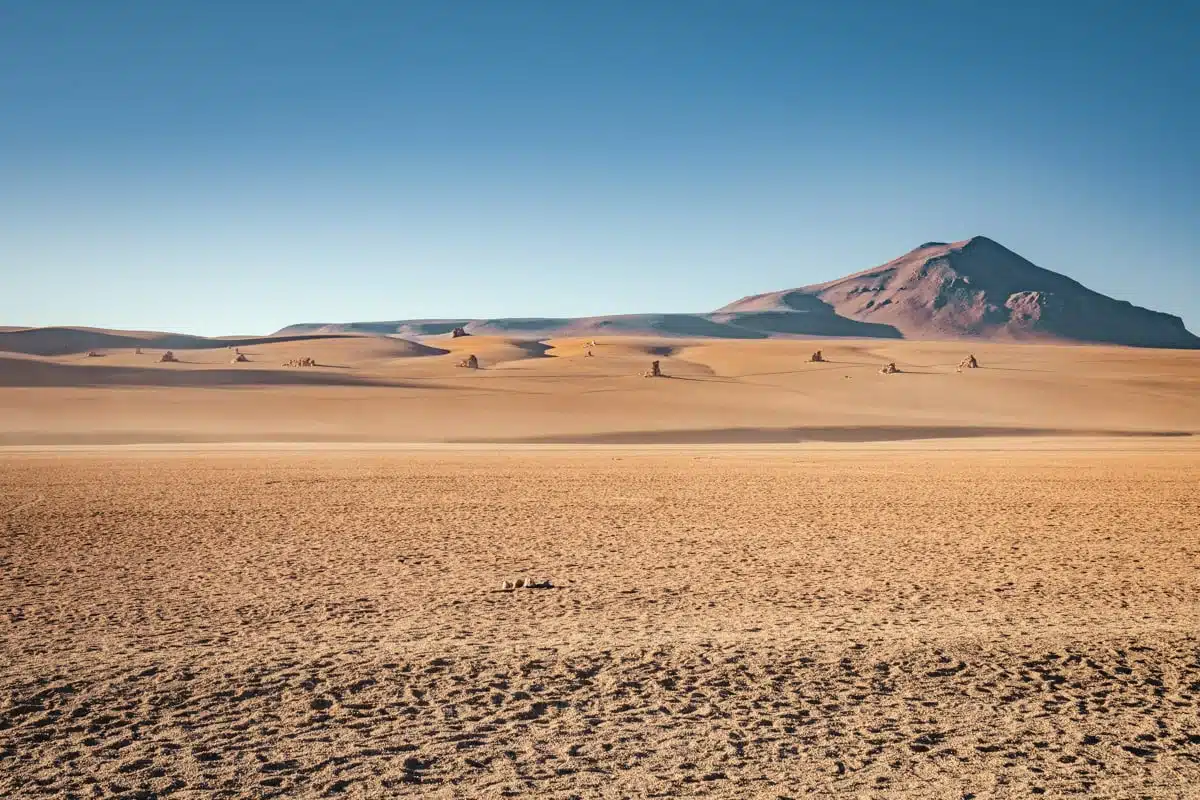 Dalí Desert is a stunning stretch of bizarre rock formations and surreal colours across a sweeping desert landscape reminiscent of Salvador Dalí's artwork.
Photograph Laguna Verde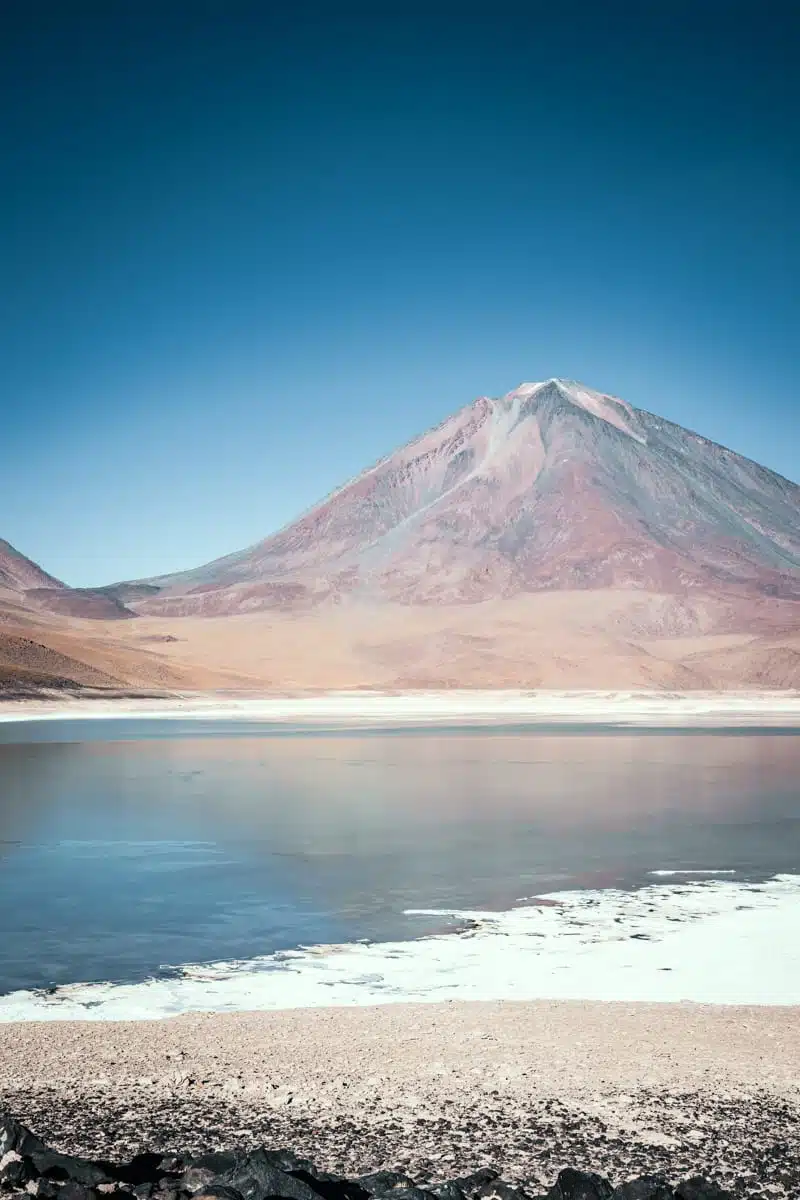 Visit the famous green lake, a mineral-rich lagoon contrasting with the stunning snow-capped Licancabur Volcano.
Getting to Uyuni & Altiplano
Take a 6-hour bus ride from Sucre to Uyuni before beginning your guided tour. Even though the best tours are only three-four days, you'll need to budget at least four days to account for travel.
Day 10: La Paz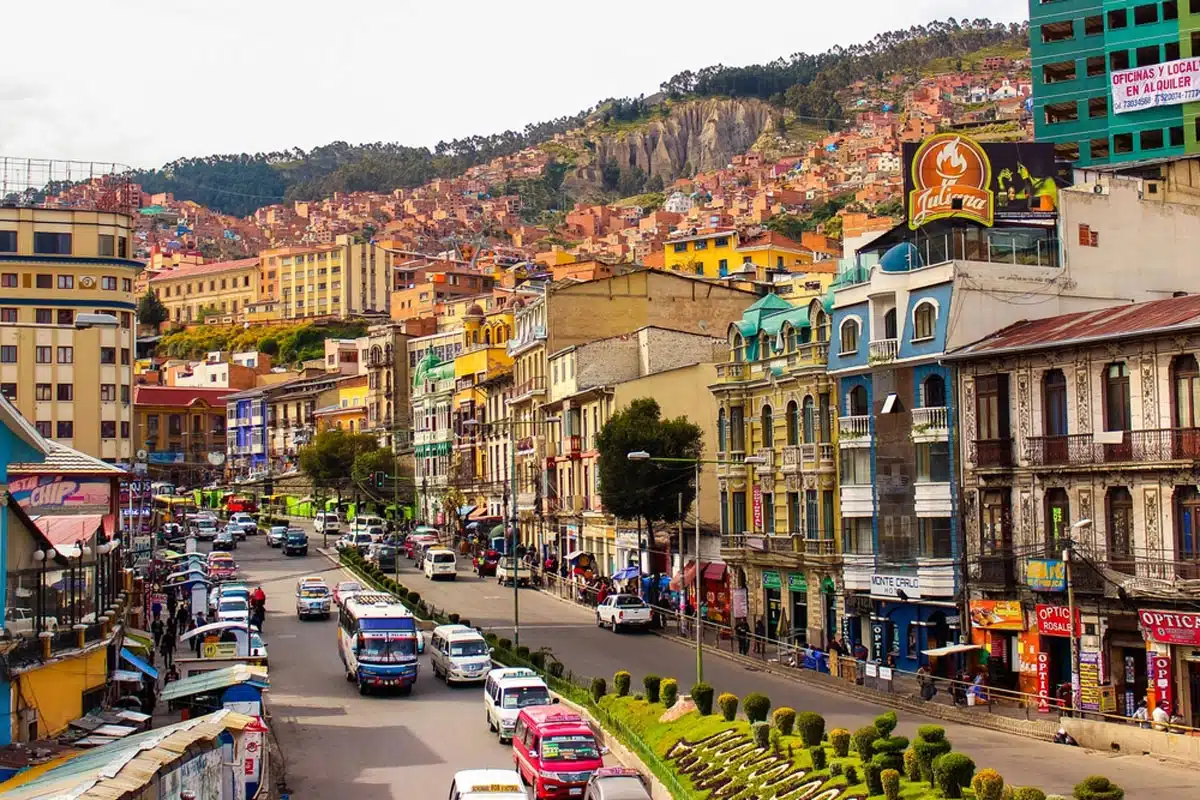 Now that you've had a nonstop Bolivia trip itinerary, it's time to head back to La Paz and unwind before you go back to the airport.

I saved a few fun activities for last, so don't pack up your walking shoes just yet.
Things to do in La Paz
Ride a Cable Car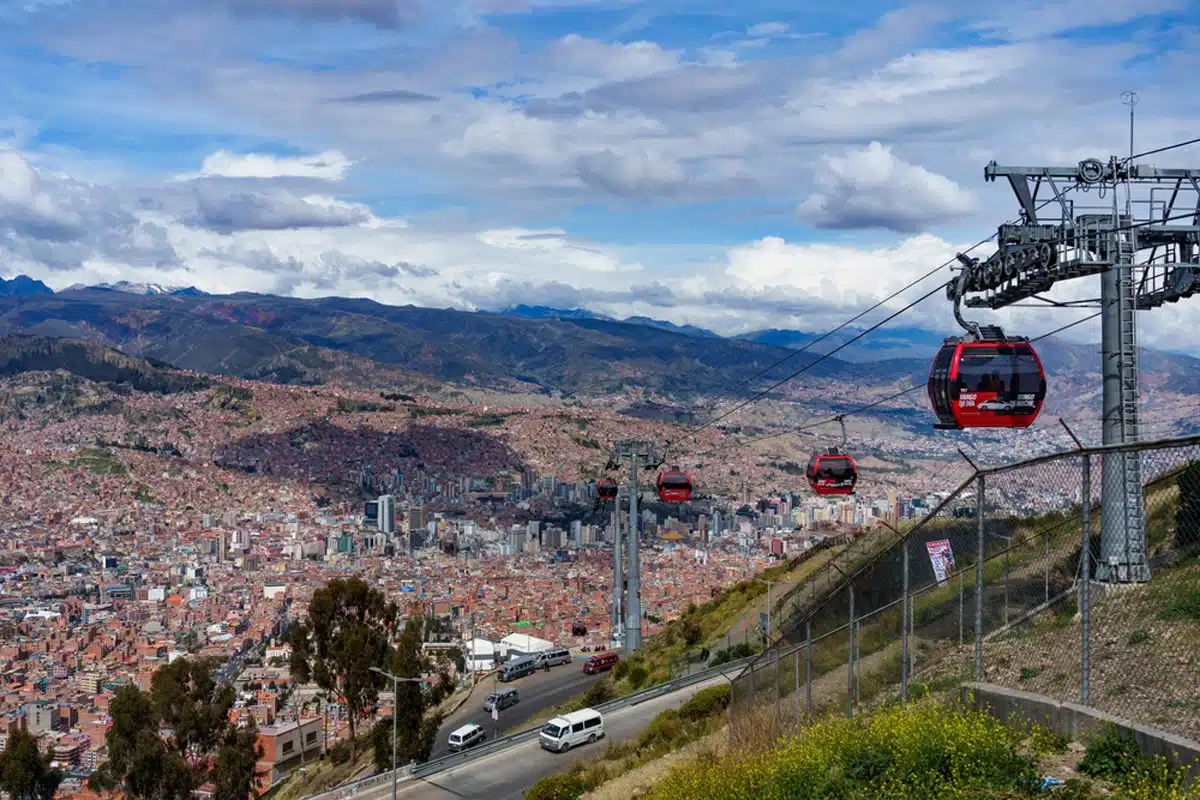 Take a ride on Mi Teleférico, where you'll start in La Paz and make your way high up on the hill while seeing colourful houses, street art, and epic city vistas.
Top Tip
There are over two dozen stations and ten different lines, but the Red Line has the best views.
Visit the National Museum of Ethnography and Folklore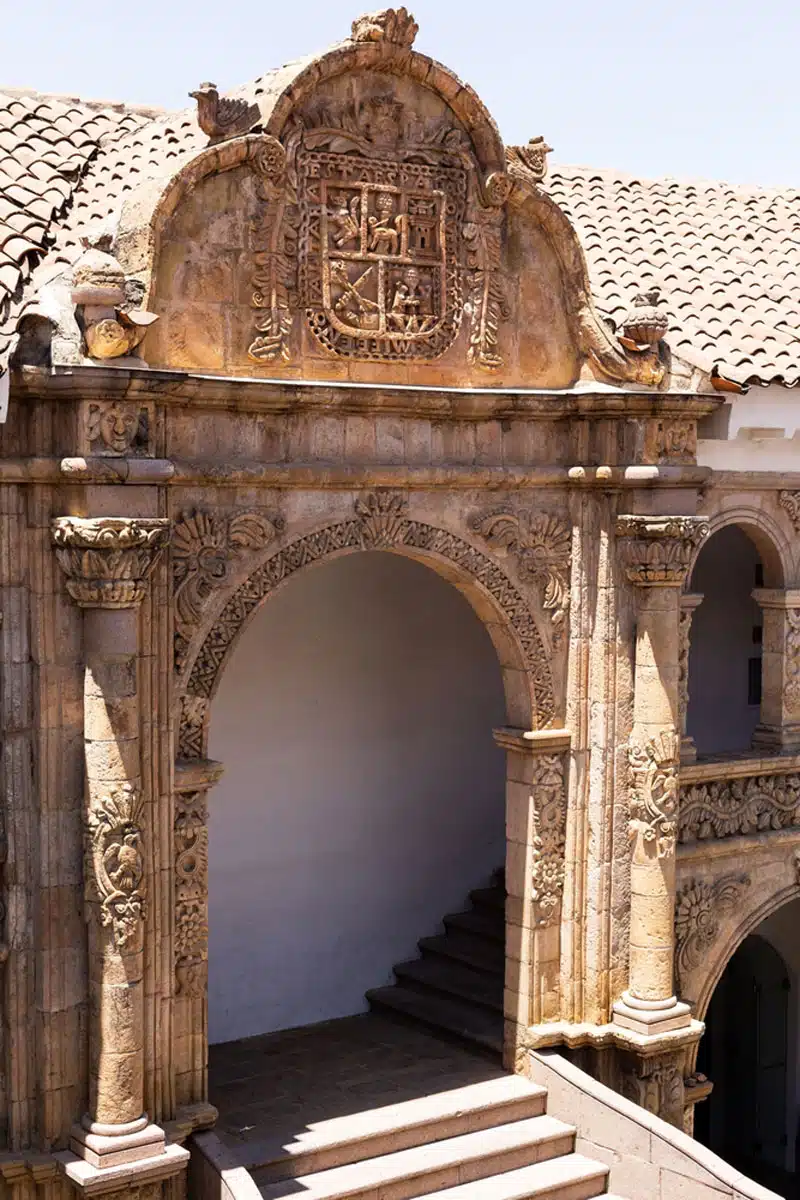 There are 36 Indigenous cultures in Bolivia. You can learn about folklore, customs, and witchcraft at this excellent museum in a stunning 18th-century mansion.
Dinner at Gusto
Try some of the most creative cuisine in La Paz at Chef Marsia Taha's Gusto. Using local ingredients sourced from nearly every region of the country, you'll explore flavours of the Amazon rainforest, Andes Mountains, and the valleys and plains between.
Getting to La Paz
I recommend flying from Uyuni to La Paz. While you can take a bus, it's a long ride and not very comfy – so do yourself a favour and schedule a flight.
Other Bolivia Itineraries
Bolivia 2 Week Itinerary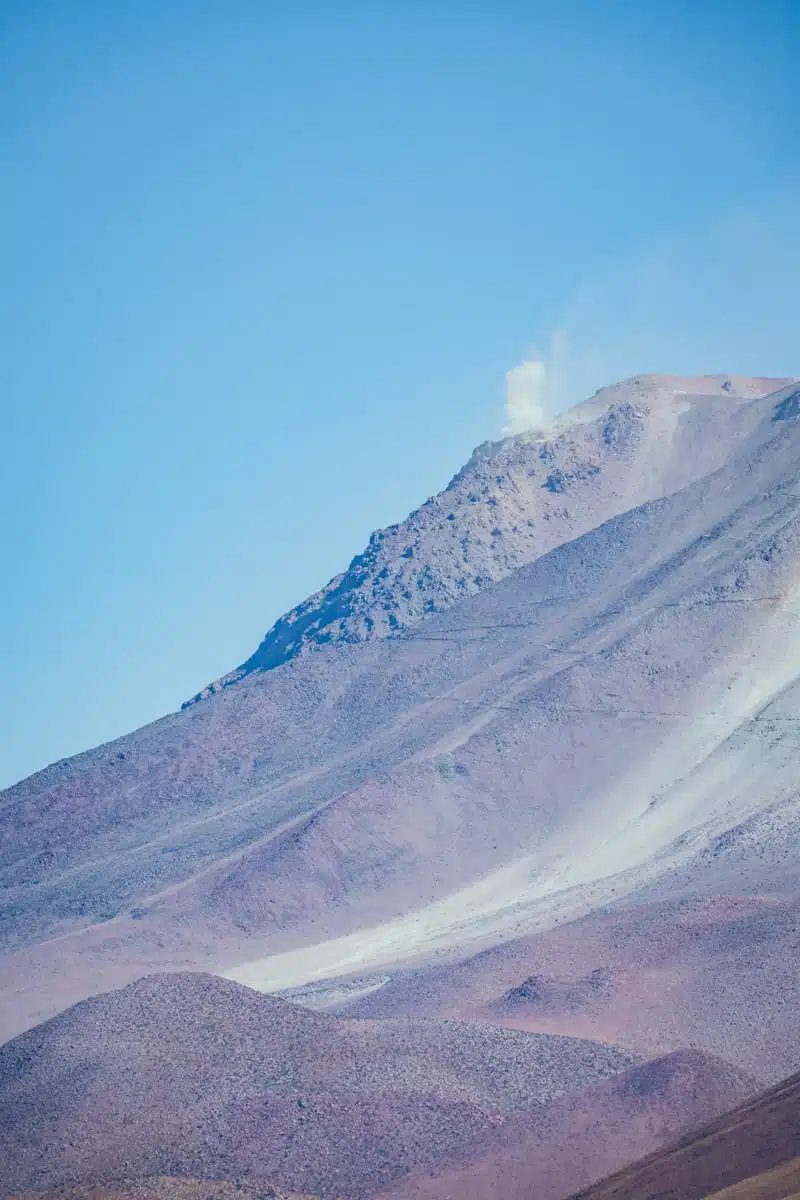 Extend your stay on a 2-week Bolivia adventure. If you have the PTO in the bank, add a couple of extra days to and explore the Amazon Rainforest or learn about the mining history in Potosi and take in architectural sites like the Covenant Saint Theresa Museum.
Day 1–3 La Paz
Day 4–5 Lake Titicaca & Copacabana
Day 6–7 Sucre
Day 8–9 Potosi
Day 10–13 Uyuni & Altiplano
Day 14 La Paz
Bolivia 1 Week Itinerary
If you don't have enough time to plan a 10-day Bolivia itinerary, no need to fret. You can pack in a lot of the best things to do in Bolivia on this 7 days in Bolivia itinerary edit.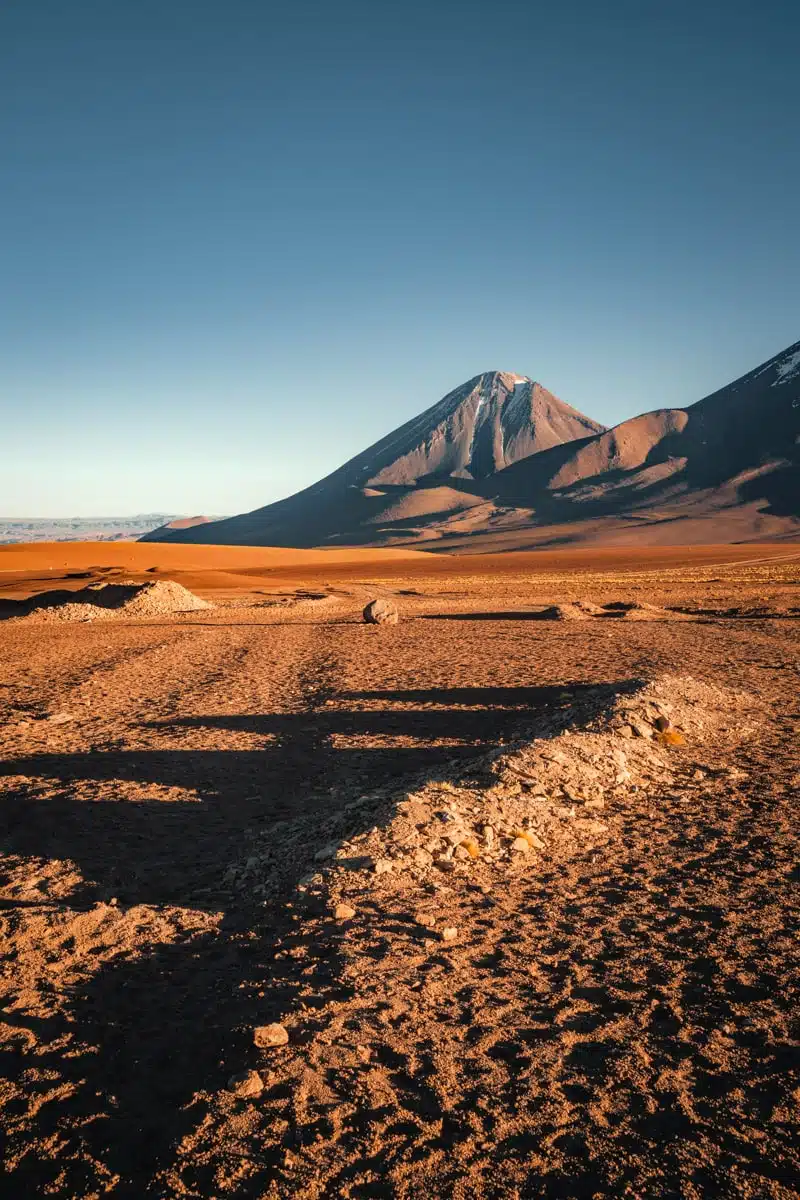 Day 1: La Paz
Day 2 – 3: Lake Titicaca & Copacabana
Day 4 : Sucre
Day 5 – 6: Uyuni & Altiplano
Day 7: La Paz
Bolivia Itinerary – Map
Love This? Save and Share on Pinterest