Want to know what to expect from Sky Princess, the new ship from Princess Cruises? Read on…
The ship's foghorn sounded loud in our ears, signalling the beginning of Sky Princess' maiden voyage. She slipped through the water, tinted shades of pastel hues as the evening light faded and the golden buildings of Trieste, at first distinct and imposing, shrunk into the distance.
The Sailaway Party was in full swing – between the Prosecco, cocktails and music, I watched as the guests visibly relaxed.
The hurries and stresses of early flights and frantic journeys melting away as they embraced a new shape to their day: one that replaced grinding routine with leisurely swims, spa treatments and fine dining.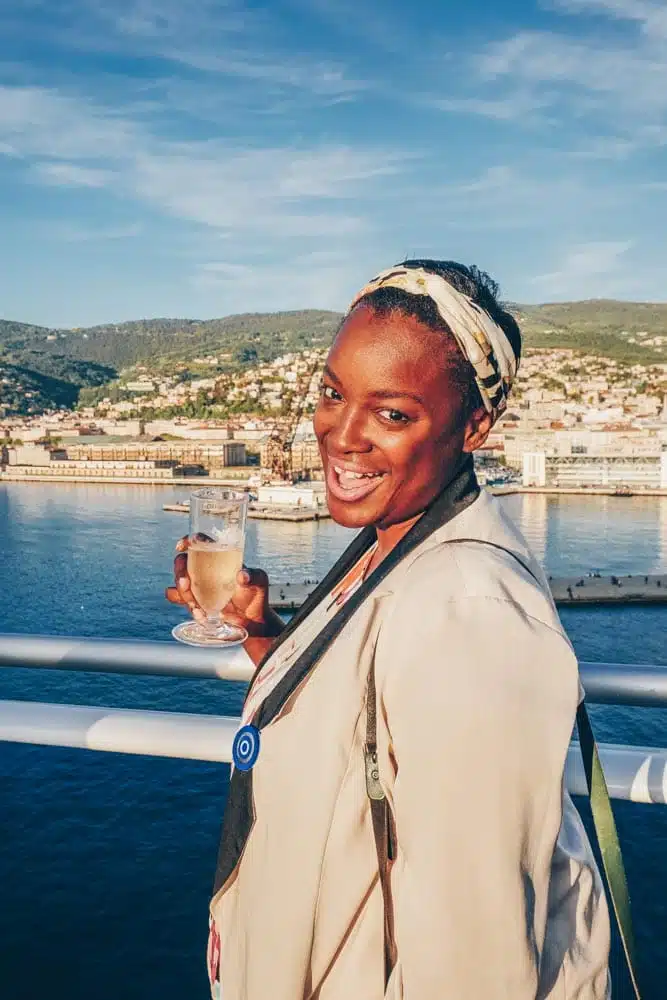 It was the beginning of my five day trip aboard the new Princess Cruise ship, Sky Princess: an industry-defining combination of luxury and cutting-edge technology, aimed at bringing a new level of personalisation and a more intimate experience to cruising.
The five days looked, on the face of it, pretty relaxed.
We were to set off from Trieste, Italy, spending two days at sea, punctuated by a stop in Kotor, Montenegro – a city I've long wanted to visit but never had the opportunity to until now.
After that, it was a matter of disembarking in Athens – one last stop before the flight home.
Destination-wise, it was a dream but what about the ship itself?
The Sky Princess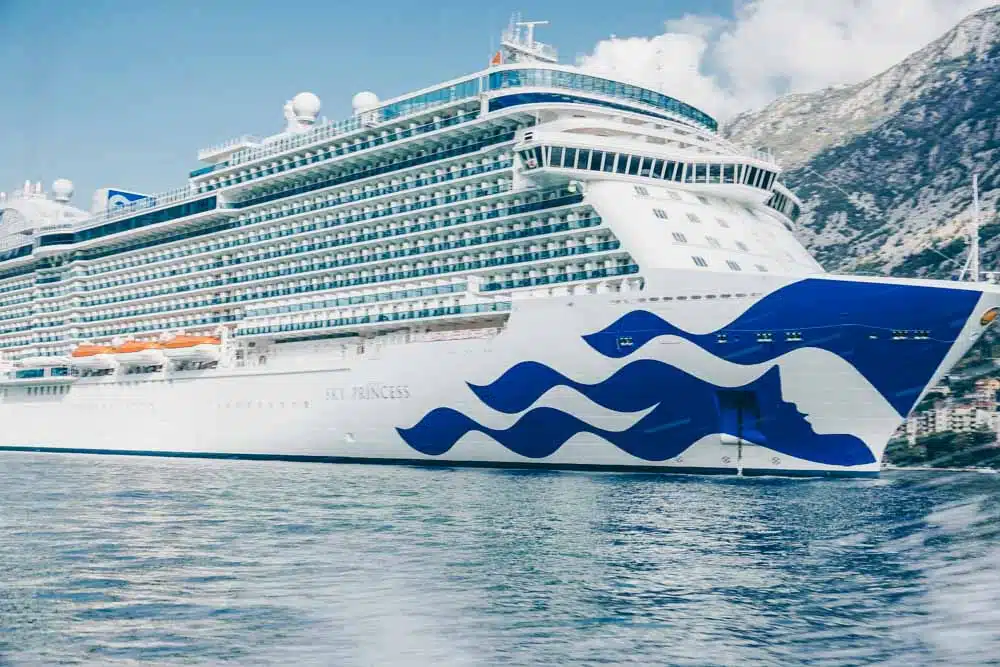 As a brand-new ship, finished to Princess's exacting standards, I expected Sky Princess to have all the bells and whistles but my real question was… was it going to be enough?
What makes a new ship stand out from the others?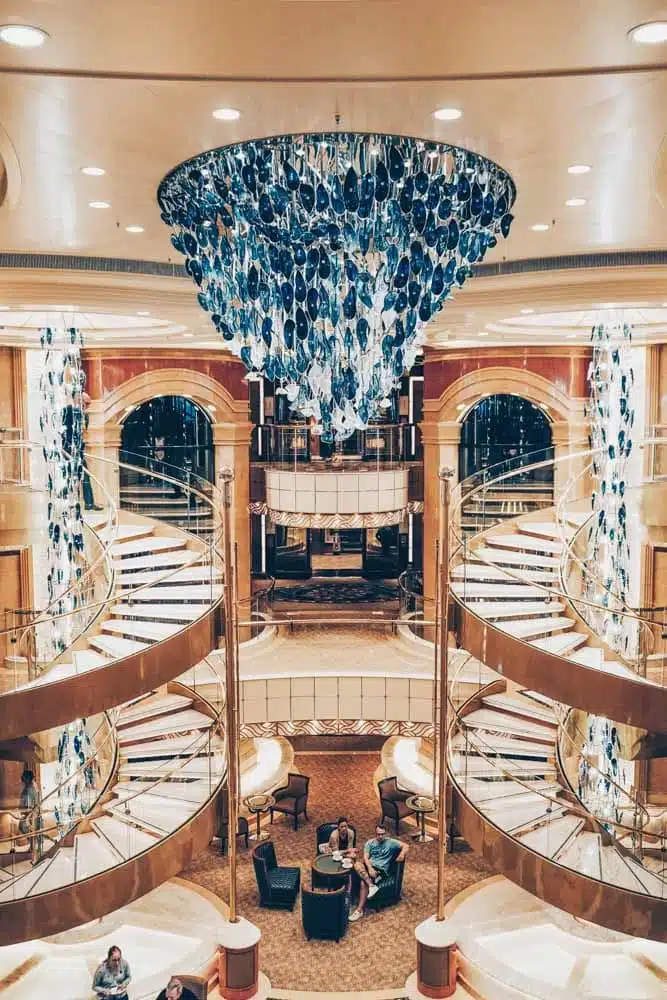 Of course there's the decor: I think we're all thankful that the industry has moved away from the garish swirls and intense colours favoured in days of yore.
The Sky Princess was sleek – decorated in a muted palette of creams, beiges and whites with touches of blue and gold – very chic and photogenic.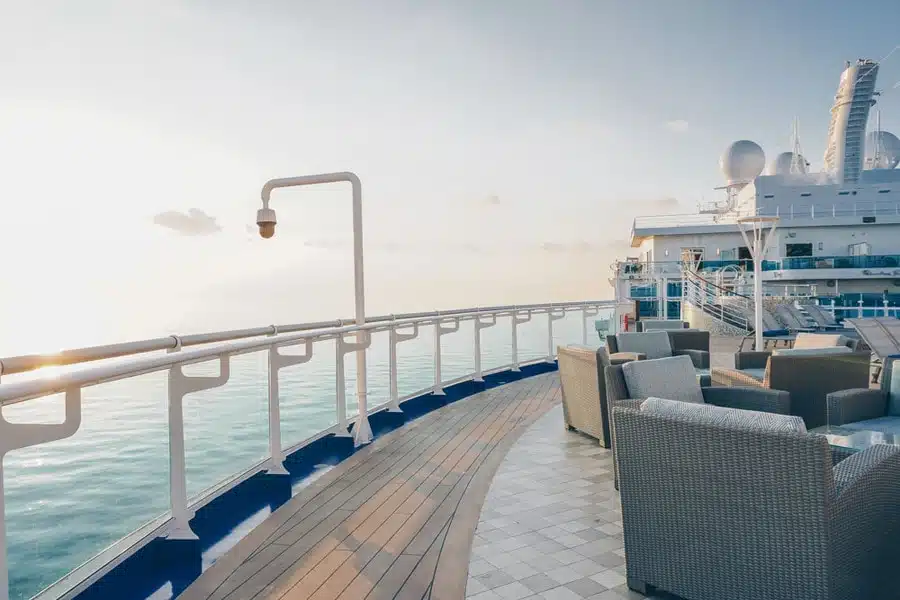 Beyond that, my cabin was deliciously comfortable, with a bed that I would happily have stayed in for the duration of the trip – it was like sleeping on a cloud.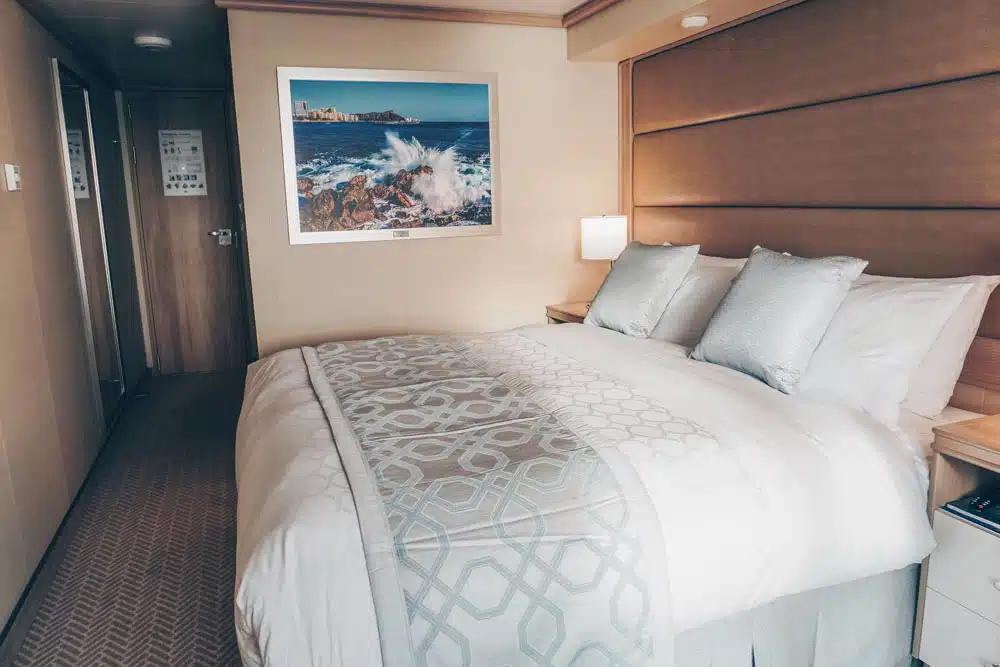 Even so, beyond comfort and design, why would you be bothered about sailing on a new ship versus an older one?
The answer is technology.
Princess' First Purpose-Built MedallionClass Ship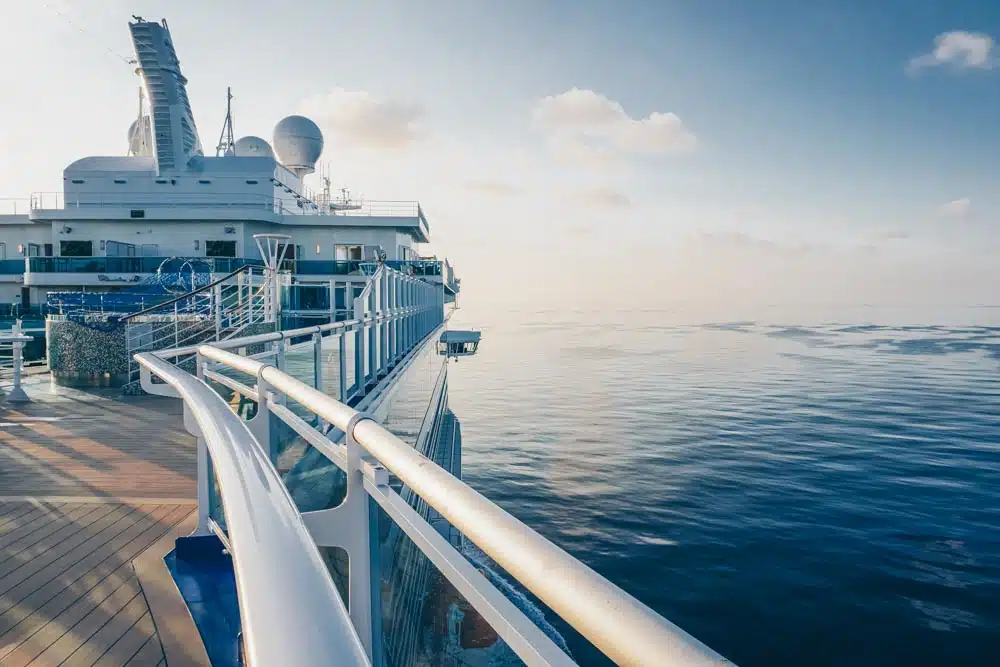 Sky Princess is the first to be built as a MedallionClass ship, rather than having been fitted retroactively. I'll rewind a second – what is a MedallionClass ship and, most importantly, what difference does it make to passengers?
MedallionClass is a series of interconnected technological offerings: MedallionNet (super-speedy wifi available everywhere on the ship), OceanReady (a process that allows speedy embarkation once you arrive at the port), OceanNow (which I'll talk about in more detail below), OceanCompass (to help you find friends and navigate the ship). Finally, there's OceanConcierge to help you see what's on when to create a personalised itinerary.
It sounds like a lot right?
I was totally overwhelmed when I first read about it before the trip but it's all implemented via one easy-to-use portal, Princess' MedallionClass app.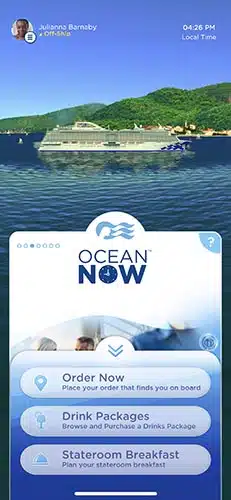 If I'm honest, I'd been slow to come round to the idea of wanting more technology in what is ostensibly a leisure break.
Having never cruised before, I couldn't see the immediate appeal of the Medallion technology – particularly in an age where the line between our work lives and our down time is increasingly blurred (and, might I say, not for the better).
It didn't take long for me to understand its worth once I was aboard.
As a guest, MedallionClass made every aspect of life aboard quick, easy and seamless.
The wearable OceanMedallion unlocked my cabin door as I arrived, meant that staff on the ship would greet me by my first name and helped friends to find me when I'd bagged a few sun loungers in a prime location.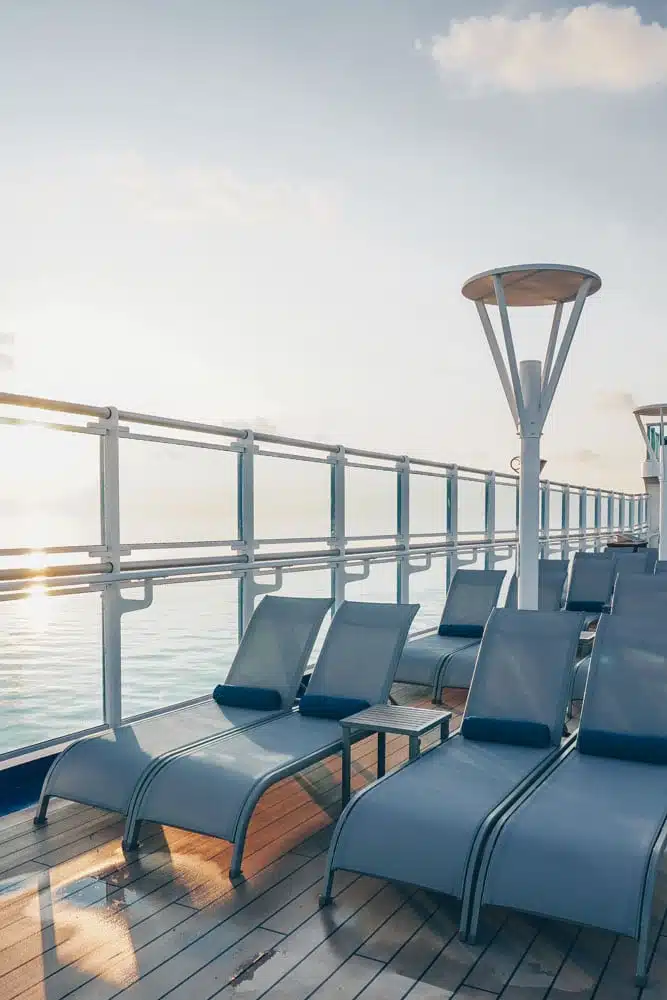 I said I'd come back to OceanNow and so I will. Using OceanNow, I could order food and drinks to wherever I was on board, or back to my cabin if I so wished.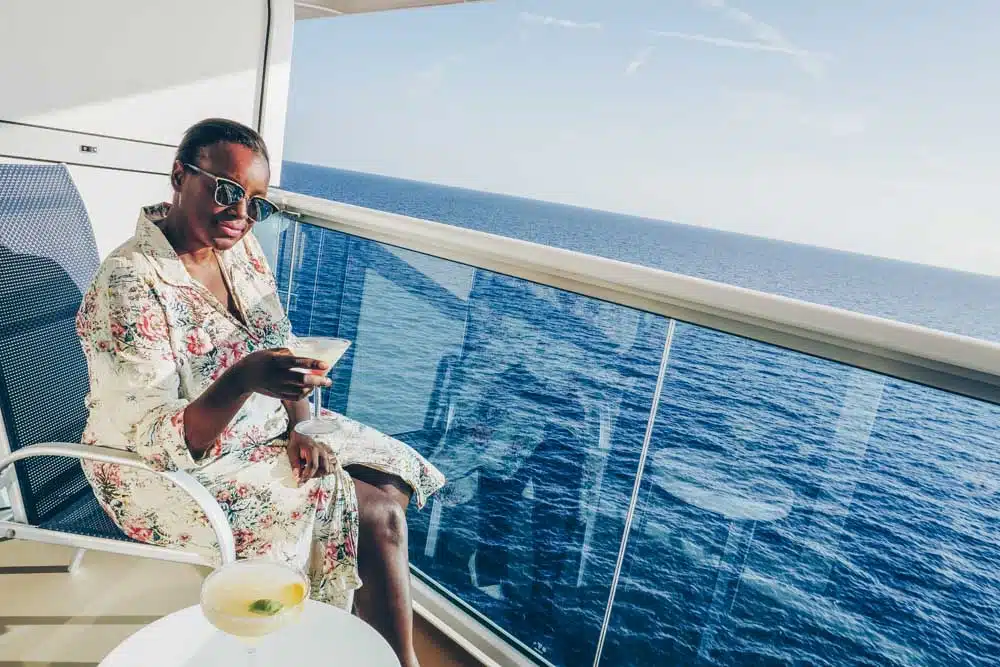 While this feature hadn't been fully rolled out on the shakedown cruise (it only covered certain areas of the ship during this trip), it will be totally up and running by the next sailing.
It's a canny calling card for Princess.
People (including me) want to relax and get away from it all on a cruise – in short, they want time and space to unwind. They don't want to be navigating their way around the ship to find the right place every time they want a drink or a snack.
By using the OceanMedallion to remove a pain point before the guest has even encountered it, Princess have smoothed the way to an even better experience.
Personally, this was my favourite aspect of MedallionClass – after all, who doesn't want to order cocktails to their private balcony, or a lazy breakfast on a day when you decide to treat yourself to a lie in?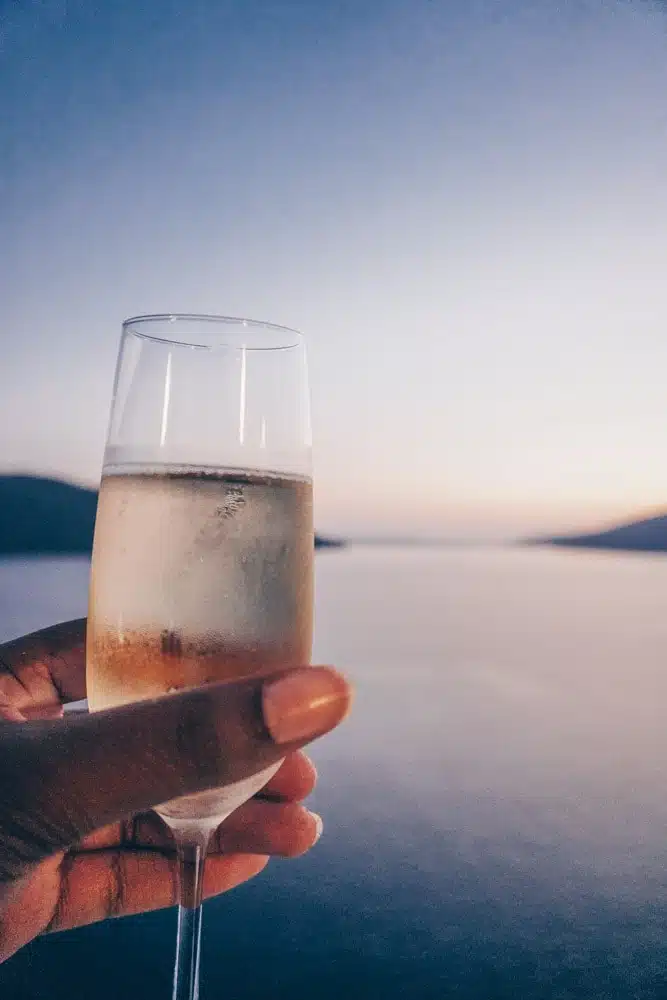 From a more practical point of view, the OceanReady process you're encouraged to do before you board means that embarkation took mere minutes – they simply verified my documents, gave me the OceanMedallion and I breezed aboard.
Disembarkation was even simpler: I tapped my OceanMedallion on the reader and I was good to go (albeit with a teary look as I bade adieu to the SkyPrincess).
This emphasis on technology also appears in other, less obvious guises onboard. Sipping my cocktail in a hot tub on deck and watching a Santana concert on the huge LED screen, I noticed the crystal-clear display and crisp sound – the former an impressive feat in the blazing sun.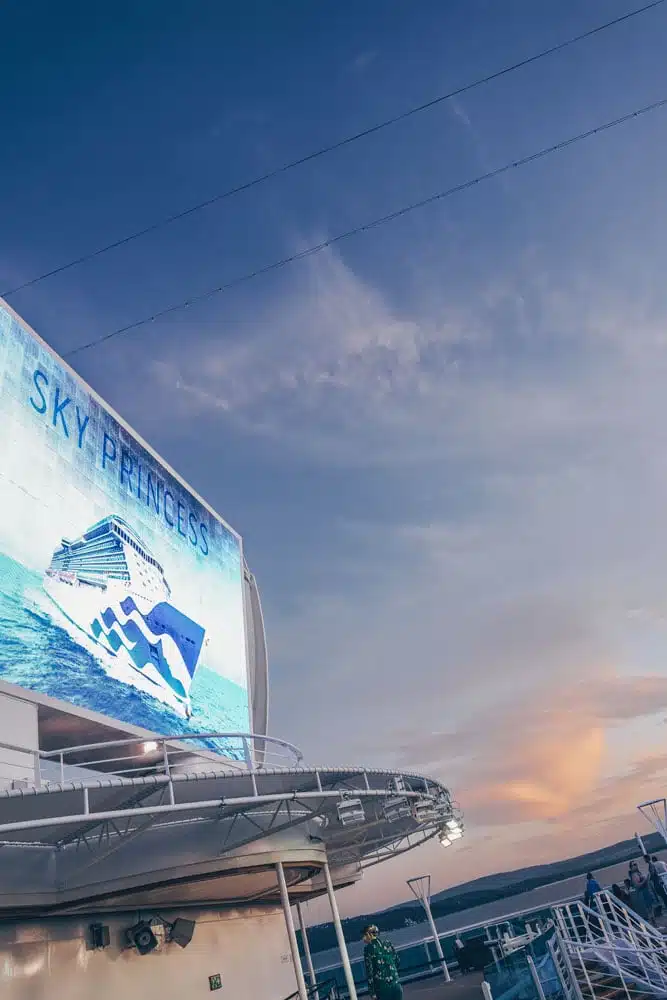 Eating and Drinking Aboard the Sky Princess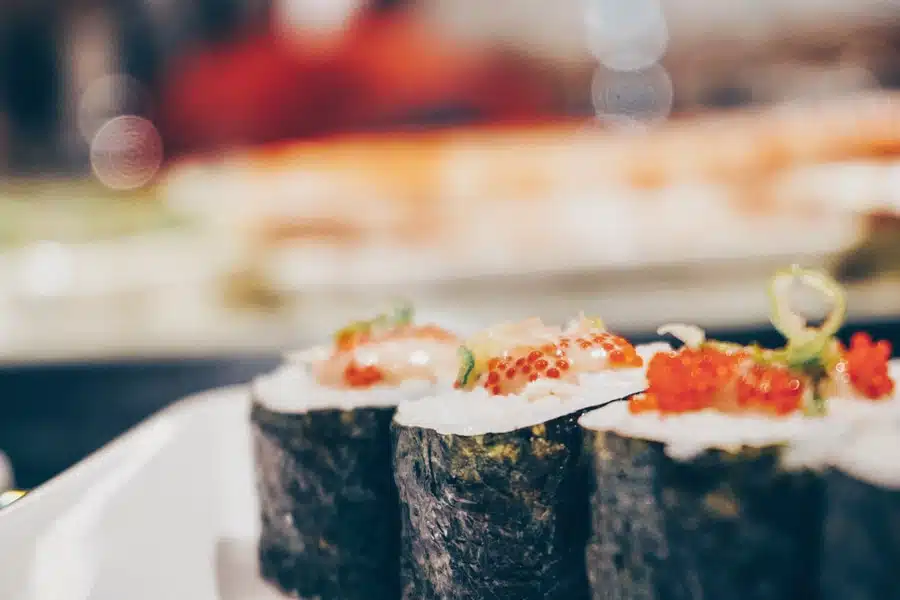 Technology is all very well and good but really, we're all simple creatures and no technology in the world will counteract a series of lacklustre dining experiences.
I'd read good things about the dining options aboard Princess' ships, but was determined to withhold judgment until I'd tried them all for myself.
In retrospect, you could say I didn't quite understand the enormity of the task I was casually setting myself – with over twenty restaurants, cafes and bars on board it would have been impossible to try them all without solely dedicating every waking moment to doing so… or staying onboard a lot longer than five days (for the record, I would have been more than happy to do so #justsayin').
So that idea had to go out of the window.
That's not to say that I didn't try as many different eateries as I could – I did – eating in a different location for each meal (apart from a cheeky return to Ocean Terrace because the sushi was THAT good).
What I can say is that every meal that I did have was itself an experience.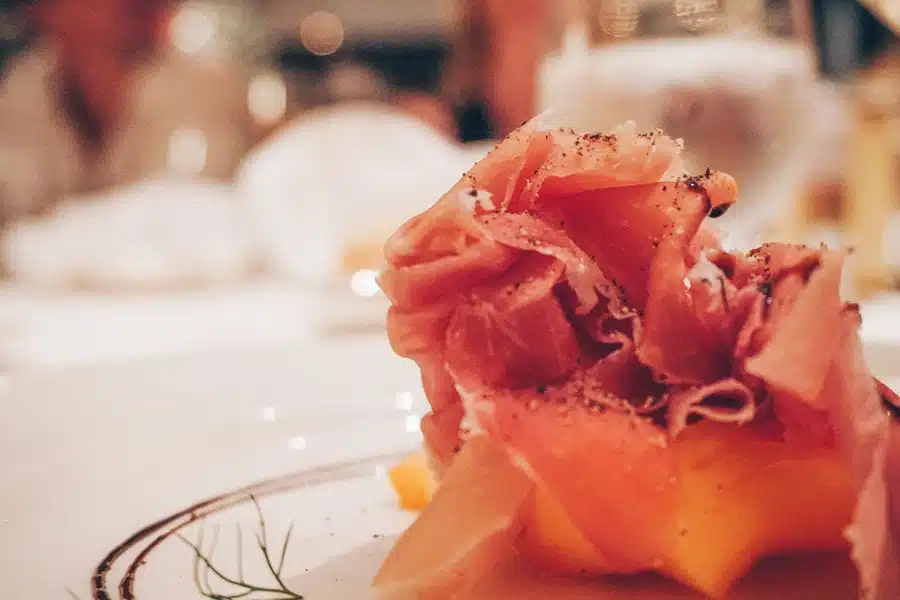 Princess Cruises have a number of long-standing partnerships for their restaurants: Italian restaurant Sabatinis is the brainchild of renowned chef Angelo Auriana, gastropub The Salty Dog was created by Ernesto Uchimura – creator of the Umami Burger – Sky Princess boasts a new addition Bistro Sur La Mer by Emmanuel Renaut.
This focus on high-quality dining has paid off: each meal was prepared with utmost care, well-presented and full of flavour.
It's hard to pick favourites if I absolutely had to, the sushi at Ocean Terrace and the ribeye at the Crown Grill, cooked to perfection, lightly dusted with Pink Himalayan Salt and washed down with an earthy Montepulciano just about pipped the others to the post.
Here's a little peek at some of the other meals I had while on board.
Sabatinis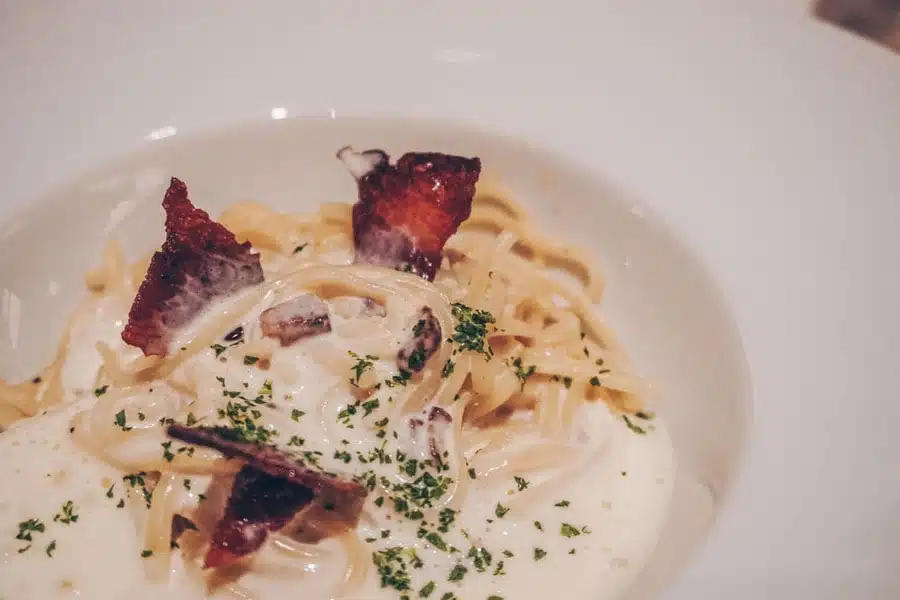 Italian restaurant Sabatinis is the high-end Italian restaurant created by Angelo Auriana. One word. Fabulous.
Gelato Bar
Did someone say delicious gelato?
Vines Bar
Well, I had to test how good the cocktails were didn't I?
Take Five
Jazz and cocktails Great Gatsby style, but without the torrid undertones of rotting society. Jazz at sea feels like an obvious pairing, but this is actually the only dedicated jazz bar on a cruise ship. As someone who started going to jazz bars as a rather pretentious 16 year old during my travels, it was always going to win me over.
Bistro Sur La Mer
Brand-new for the Sky Princess, Bistro Sur La Mer by Emmanuel Renaut offers French bistro-style dishes in an elegant setting.
Slice Pizzeria
Delicious pizza by the slice. I only discovered this on the last day – probably a good thing as I'm not sure I'd have been able to resist popping in at all hours.
Unwind and Relax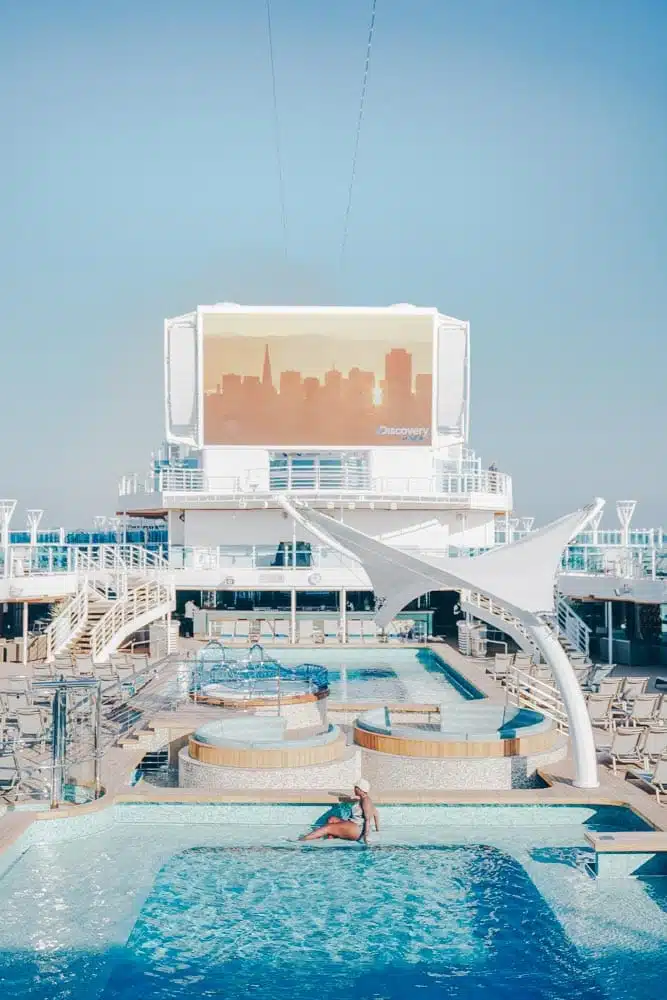 Few things feel more indulgent and decadent than switching off your devices and disconnecting as you're pampered from head to toe, so it stands to reason that I was more than a little excited to find out that we'd been booked for a treatment on Sky Princess's Lotus Spa.
I'll be honest, I got off to a bit of a rocky start (through no-one's fault but my own) – missing my original slot because my tricksy little phone decided to roll itself back an hour.
Let's just say it's not exactly relaxing when you find out that you're 45 minutes late for your hour-long treatment… but Princess saved the day, moving me to a later slot with zero fuss.
Any momentary stress was well and truly dissipated by my treatment – a hot stone massage that left me jelly-legged and zenned out in the very best way.
My only regret? Not booking one for each day I was on board. Still, an afternoon spent in The Sanctuary – an adult-only enclave of peace, calm and wellness helped assuage my regrets.
Entertainment and Experience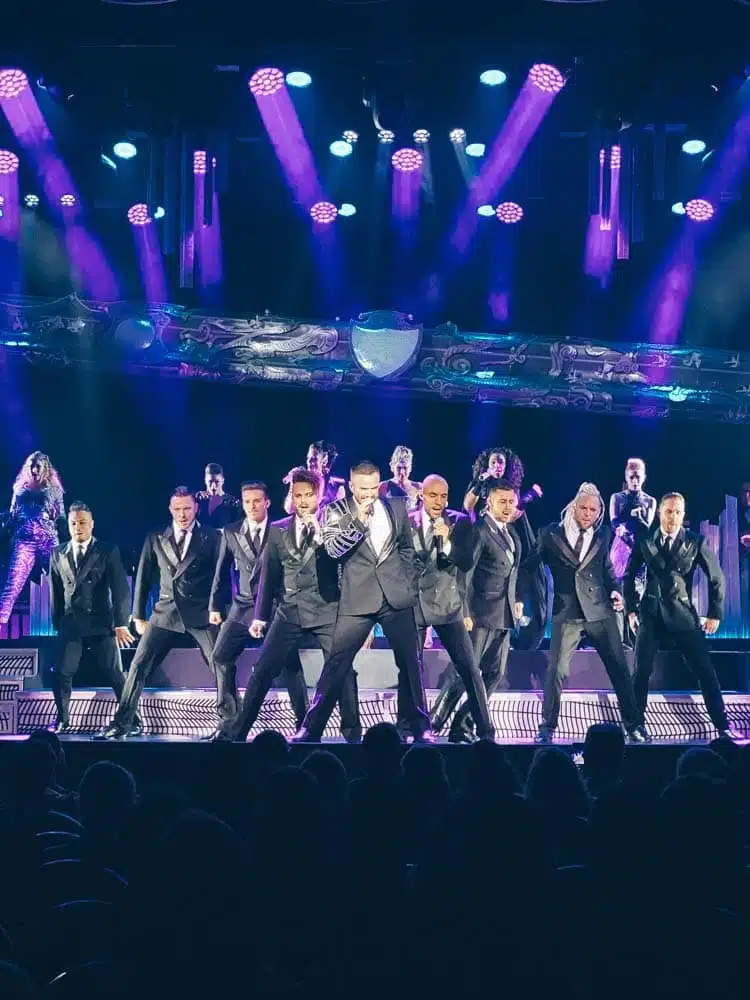 "Won't you get a bit bored," my partner Jon said as I packed my bag on the night before setting off.
I didn't admit it, but he had a point. The two days in port were going to be fine – but what about the days at sea? I brought a huge pile of books to fill what I imagined would be long hours on my cabin balcony or by the pool reading and listening to music.
It was only at the end of the cruise that I realised I'd barely touched them.
Don't get me wrong. If you want to flop and drop, there is every opportunity to do so but on a ship like the Sky Princess, there's more than enough going on to keep you entertained on a trip four times as long.
I thought about Jon's words as the lights dimmed for the premiere of Princess Cruises' Rock Opera – an exuberant and energetic spectacular filled with the kind of music you can't help but get swept up by.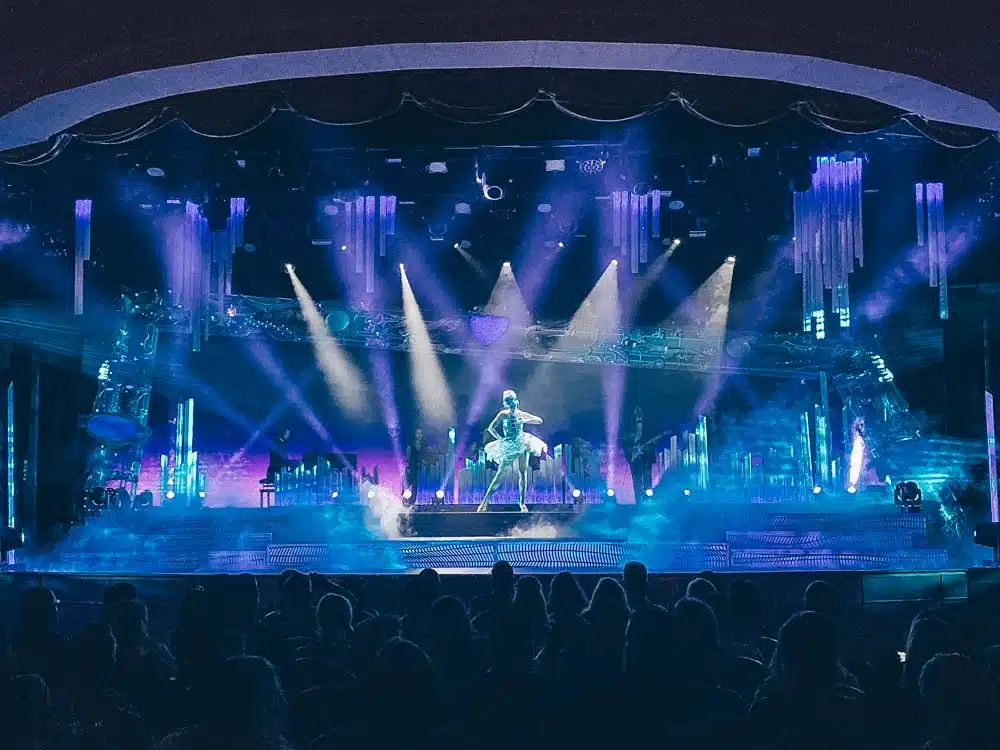 Talented performers rocked their way through hit after hit (with a strong showing from the songs of The Greatest Showman), bringing what I can only describe as pure fire to the stage. Bored I most certainly was not.
Port Day in Kotor, Montenegro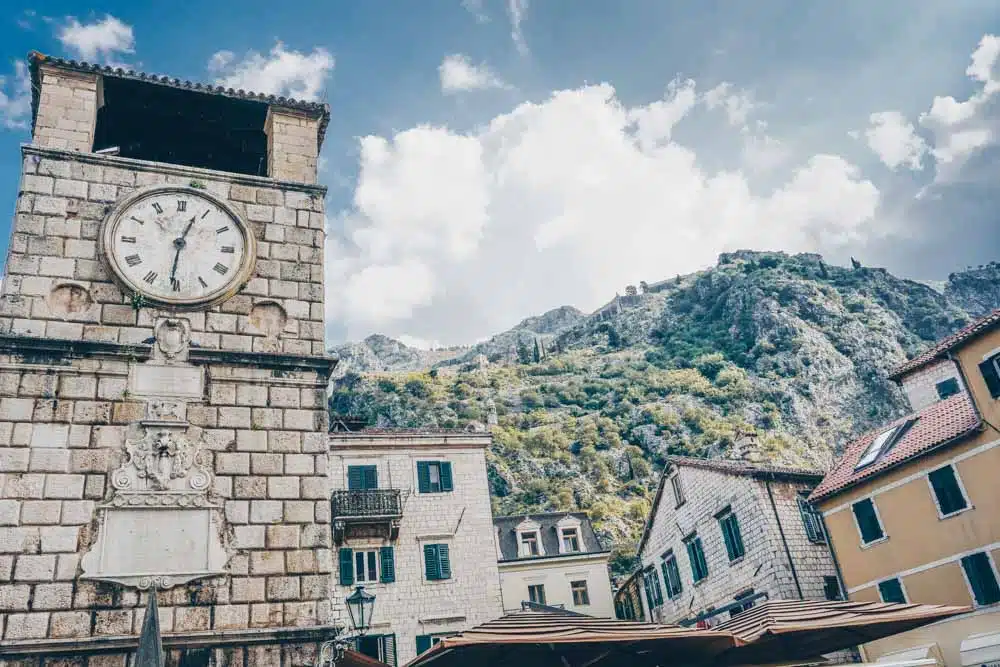 I had a sneaky suspicion that I'd love Kotor – I'd heard it was like Dubrovnik but on a smaller and more manageable scale. Not an inaccurate description but one that doesn't really do it justice.
We arrived in the night – meaning waking up to views of the Bay of Kotor. Not sure why that's something special? Take a look at this…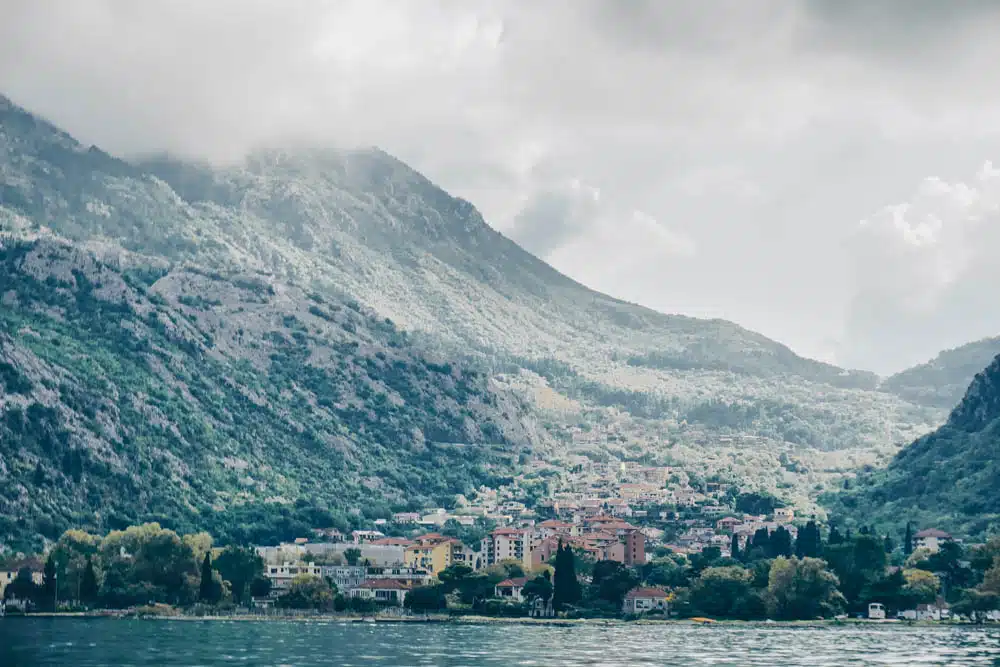 After opening the curtains and getting an eyeful of those views, I moved pretty quickly, eager to get onshore and to explore. It is a beautiful place, with an Old Town that was granted UNESCO World Heritage status in 1979 – a status that was also extended to the Venetian fortifications in 2017.
Regrettably, I didn't make it up the famed fortress where you can get views of the whole bay, but we did scoot on a water taxi to Perast and the teeny tiny island of Our Lady of the Rock – cannot recommend it enough.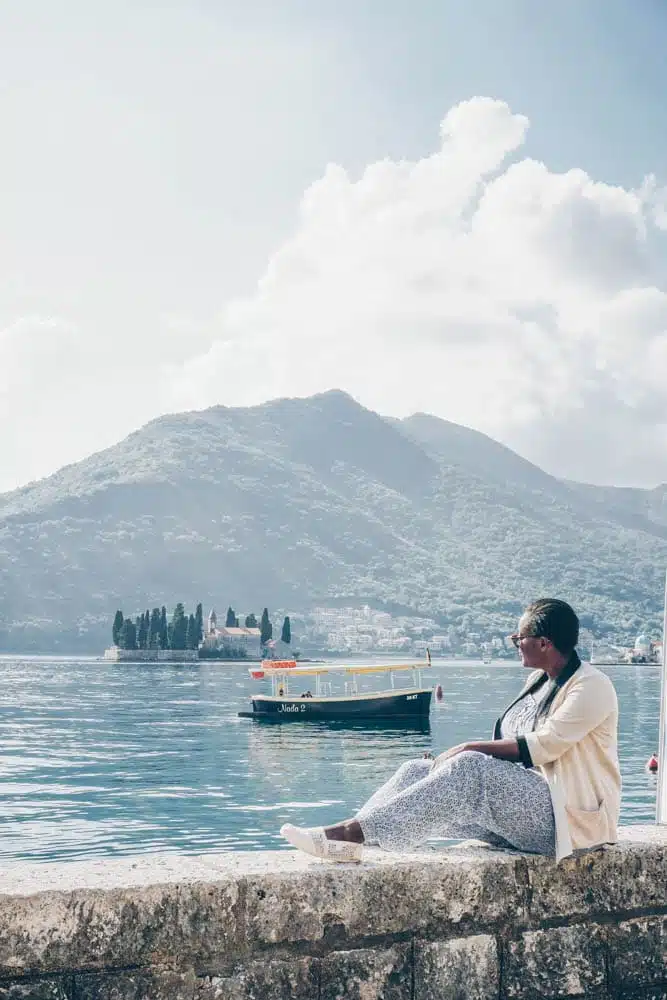 Where Kotor was hectic and thrumming with people by 1pm, Perast and the island were significantly quieter, meaning we could stroll around at our leisure.
Athens: The Final Port of Call
Our time aboard was over all too soon, Sunday morning rolled around and with it, the time to pack our bags and ready ourselves for the flight home.
There was one more treat though – a day in Athens.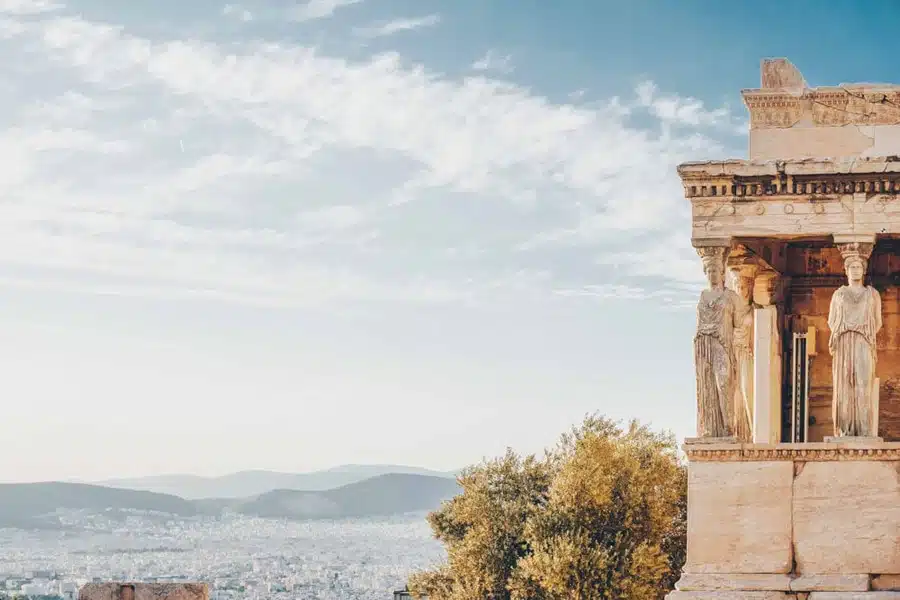 I'd popped over to Athens earlier this year for a couple of days, but that didn't lessen my excitement at the prospect of a return trip. We were heading off on an organised tour to The Acropolis and Plaka followed by a lunch and show and a few hours to spend at our leisure before making our way to the airport.
If I took one thing away from the experience, it was that sometimes it really does pay to have a guide.
On my first trip to The Acropolis, we'd simply wandered around, stopping to read the (rather sparse) placards dotted around the site – this time however, our salacious guide was there to spill all the tea on the city's most iconic site.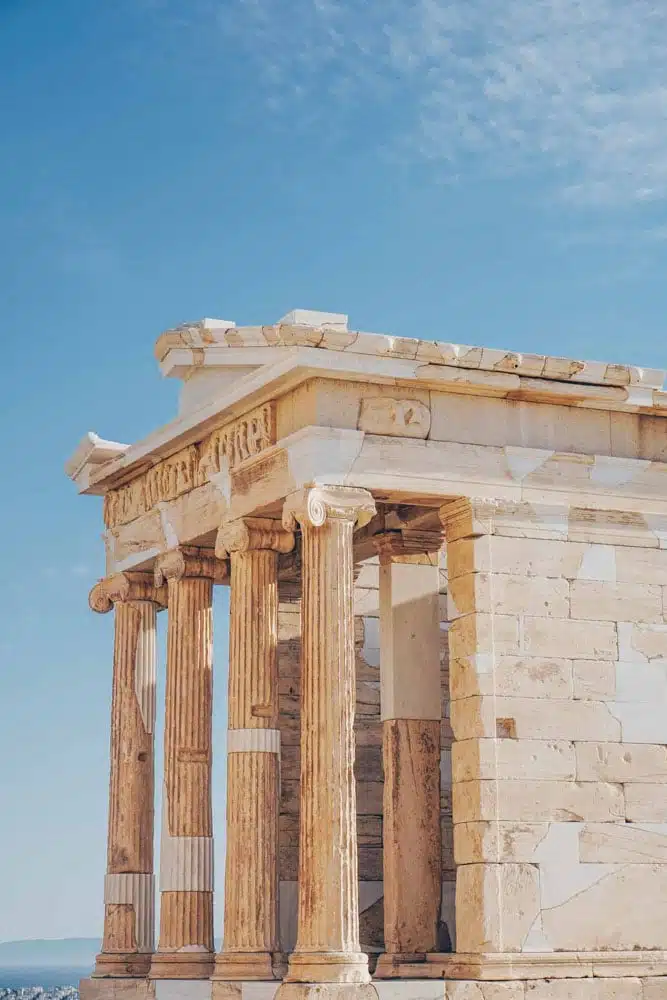 Hearing the stories and fun facts about the Acropolis (did you know that the architects made the columns slightly curved to counteract the natural imperfection of the human eye, meaning that we actually see them as straight?) brought the site to life in a way that it just hadn't on my first trip.
The remaining hours whizzed by and, just like that, I was sitting on my flight jetting back towards a grey and rainy London. It might have only been five days but the Sky Princess made her mark – technology and all.
Click here for more information about the Sky Princess' next voyages and about Princess Cruises.
I was hosted by Princess Cruises on the shakedown voyage for the Sky Princess. As ever, all thoughts and opinions are very much my own.
Love this? Save and share on Pinterest!