Planning on booking a Bolivia salt flat tour? Discover the best guided expeditions of the Uyuni Salt Flats and beyond.
You may already know how insanely photogenic the Bolivia salt flats are. If you don't, get ready for some of the most spectacular scenery you'll find anywhere in South America.
10 billion tons of salt are stretched across 10,582 square kilometres of land, providing a perfect canvas for capturing the colours, shapes and wildlife that make up this high desert setting.
However you end up here, visiting the Uyuni salt flats is a must, but you can learn so much more on a guided tour.
Expert local guides can show you secret islands, towering candelabra cacti, surreal deserts, and colourful lagoons teeming with flamingos – and explain the history and culture of Uyuni and the Altiplano along the way.
Ready to learn the best Bolivia salt flat tours? Let's get started.
Best Tours of the Bolivia Salt Flats
Cordillera Traveller – Private Day Tour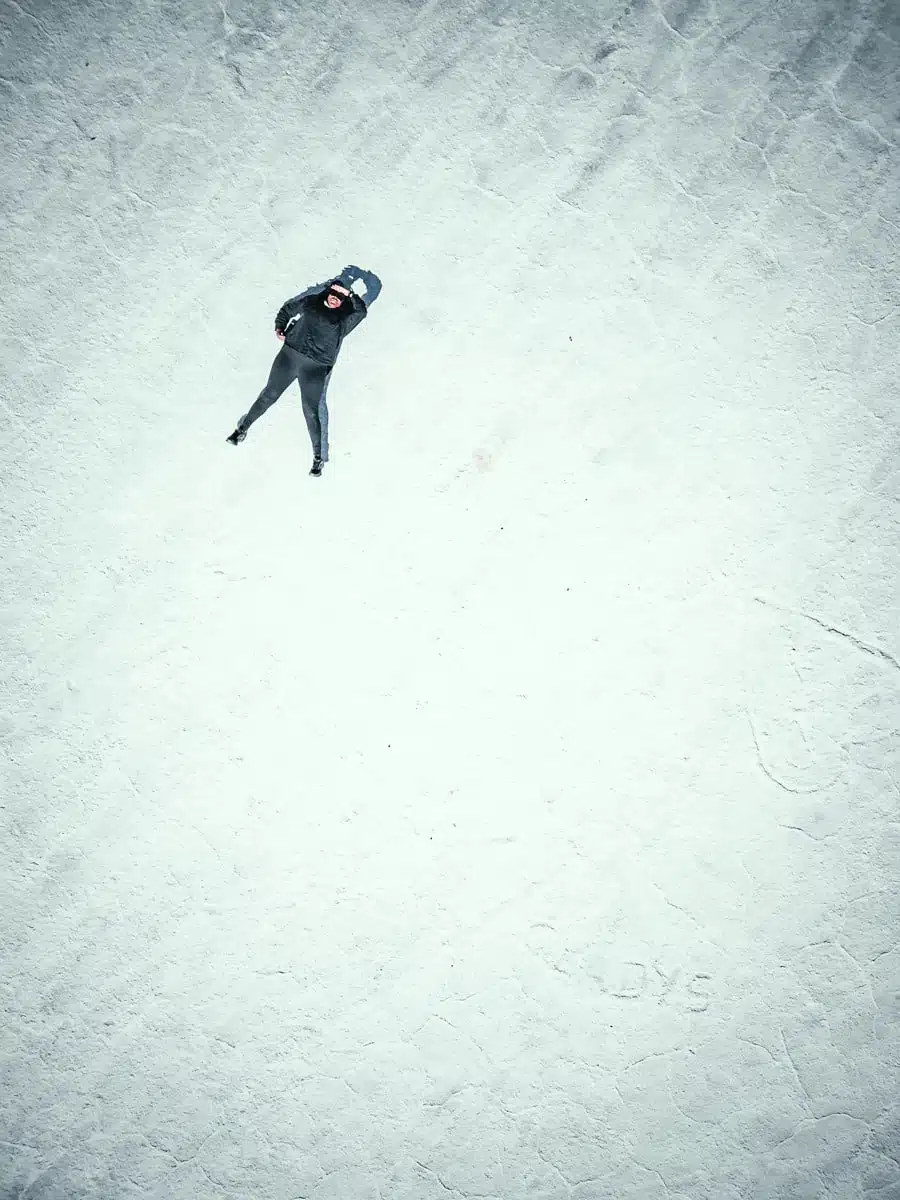 Cordillera Traveller offers several options, but I chose the 3-day tour with the company, which is known as one of the best salt flat tour companies in Bolivia.
They do a great job explaining the history of some ancient cities like Chirp and the Inca Empire along the drive from the Uyuni Salt Flats to the Altiplano.
You'll see many of the greatest hits along the way, like Playa Blanca Salt Hotel, the active Ollague Volcano, and the oh-so-colourful Altiplano Lakes.

If you go in the winter bring very warm clothes (or a sleeping bag), the hostel gets way too cold.

Note: The guides are mostly wonderful, but I had a rocky start to my trip as they messed up my tour booking and I ended up being sent out for a day with a crazy driver, no guide and no lunch. The remaining three days were excellent though.
Book Your Cordillera Traveller Tour Here
From Uyuni: Red Lagoon & Uyuni Salt Flats 3-Day Guided Tour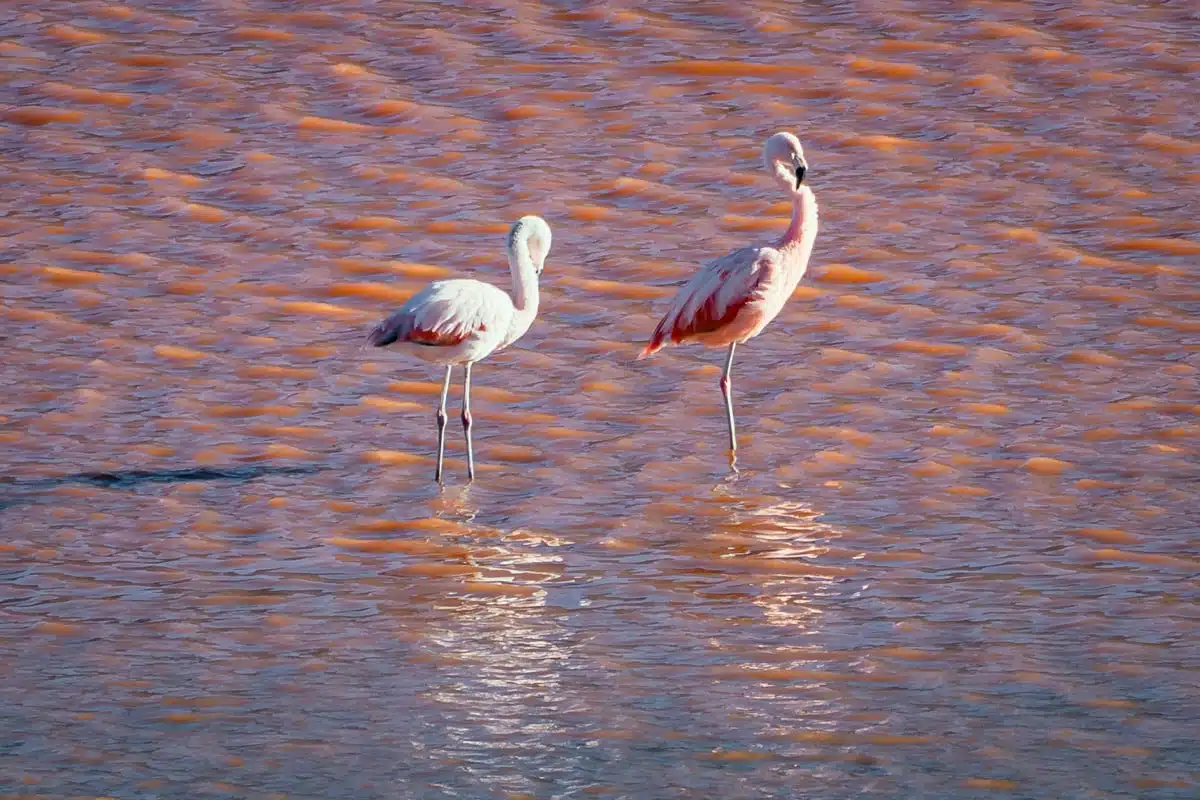 Get your camera ready for this 3-day adventure with Perla de Bolivia.

On this Salar de Uyuni tour, you'll have a full day in the Bolivia Salt Flats before getting some incredible views of the flamingos at Cañapa and Charcota Lagoons. Charcota is an underrated gem, so the tour guides are smart to include it.

What I particularly like about this Bolivian salt flats tour is that it's long enough to fit in a lot of other unique sights, like one of the most arid deserts in the world at Siloli and the Sol de Mañana Geyser.

Keep your eyes open at Siloli Desert. The Stone Tree is a super cool rock formation that resembles a large tree thanks to erosion over millennia.
Top Tip: None of the entrance fees are included in the price of the tour.
Book Your Red Lagoon & Uyuni Salt Flats Tour Here
5-Hour Uyuni Salt Flat Tour Stargazing and Sunset/Sunrise In Group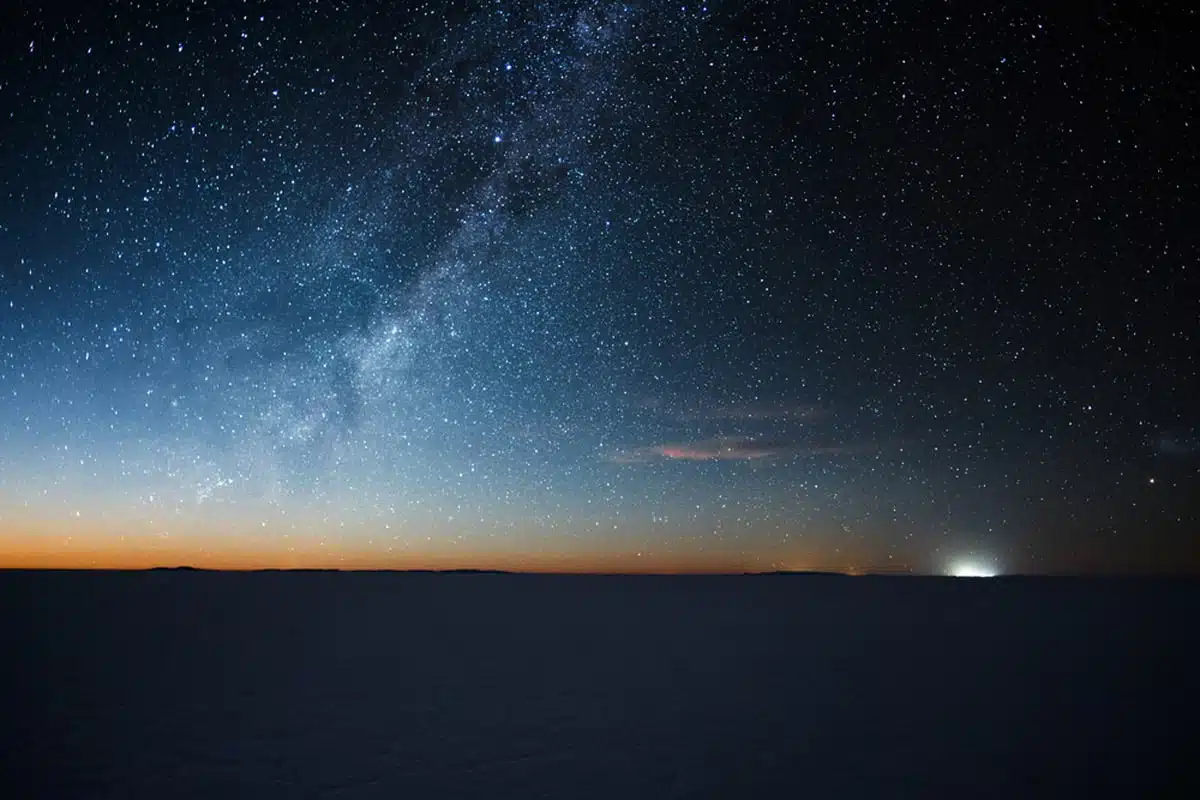 Embark on a stargazing tour in Uyuni that starts at 3 pm, where you'll meet at a designated location before taking a tour of the Bolivia salt flats.
Your guide will help arrange the perfect location to see the sunset before you begin stargazing in the Uyuni Salt Flat sky.

Dress warm, and bring your camera, you'll have some of the best mirror-effect photos of the stars over the rain-covered salt flats between January and April.
Book Your Night Uyuni Salt Flats Tour Here
2-Day Private Tour Uyuni Salt Flats, Including Tunupa Volcano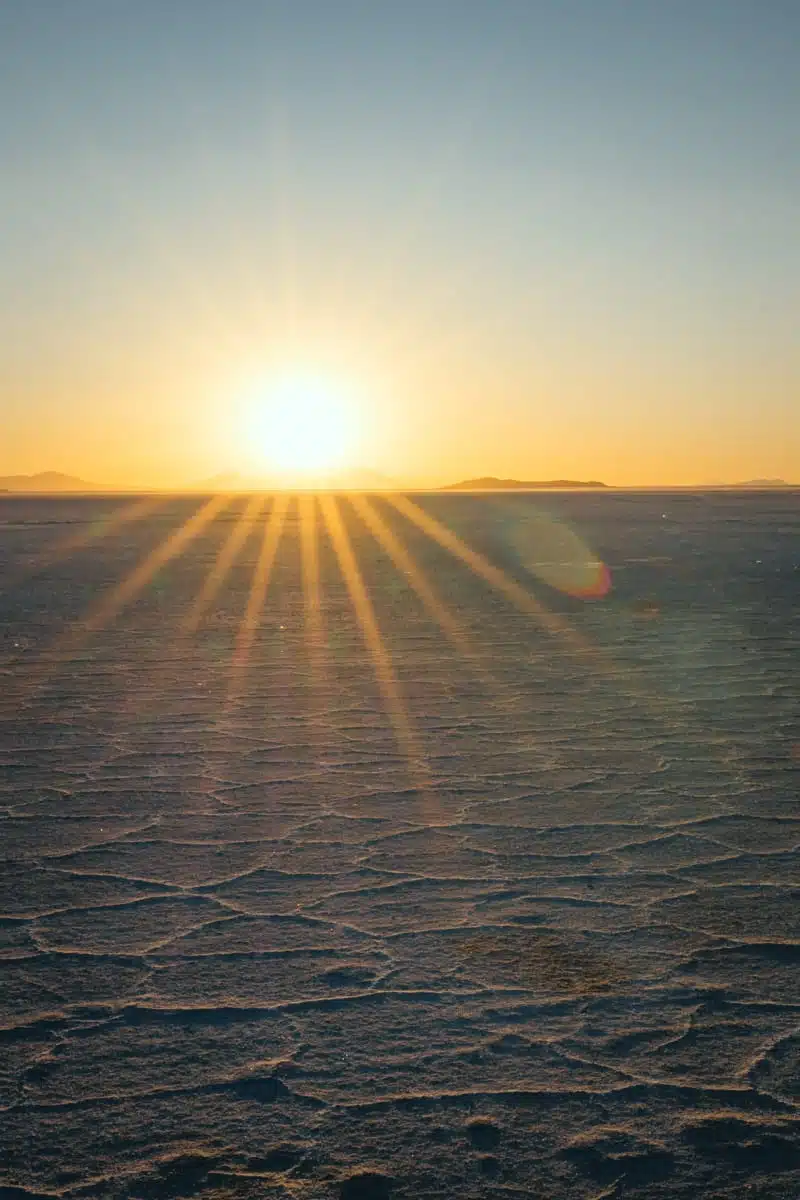 Joker Expedition hosts this private 2-day tour of Uyuni, which has the added perk of a trip to the Tunupa Volcano.
After you're picked up at your hotel at 10 am, you'll explore Uyuni and Colchani before having plenty of time to photograph Salar de Uyuni.

At night, you'll sleep at one of the famous "salt hotels", before exploring the village of Coquesa and ascending the famous Tunupa Volcano.
Top Tip: You'll need to be in relatively sound physical shape (and OK with high altitude), as the hike up Tunupa Volcano is a bit intense and the summit is 5,321 m high.
Book Your Uyuni & Tunupa Volcano Tour Here
From Sucre: Uyuni Salt Flat Tour 2 Days 1 Night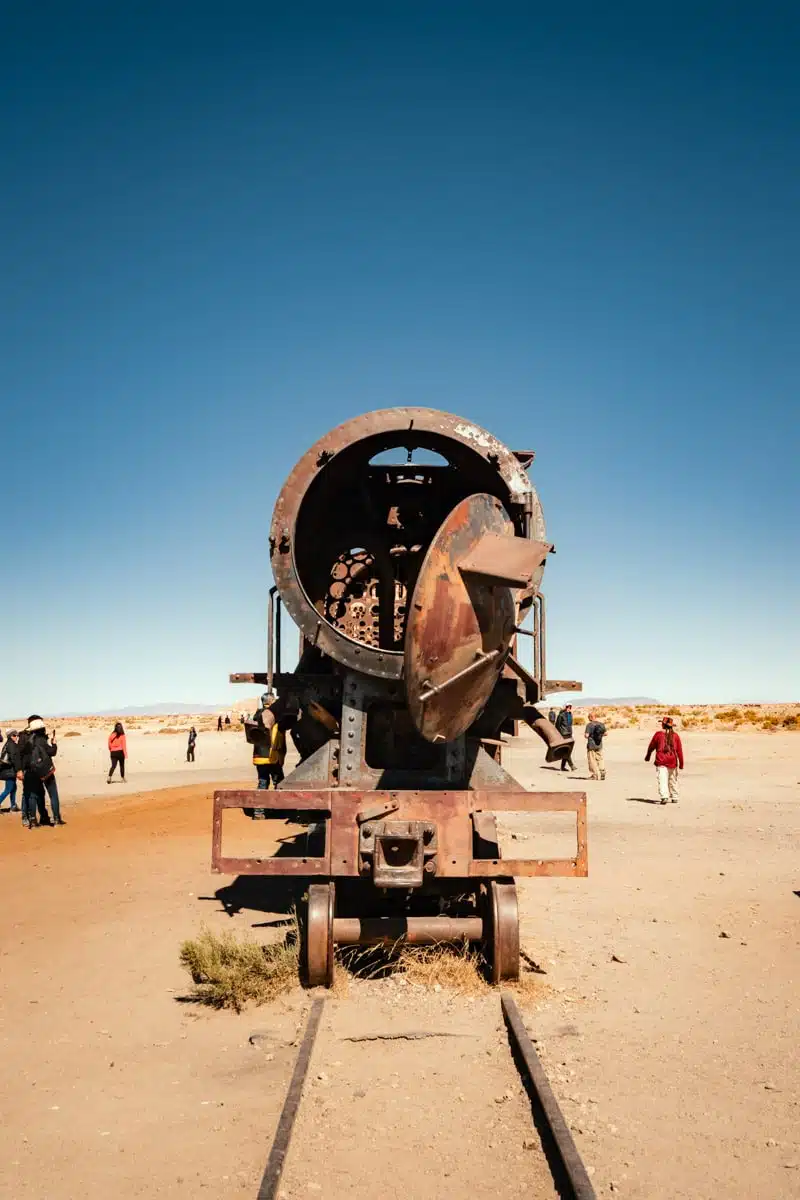 If you want to experience Salar de Uyuni's best attractions like the Dakar Monument, Fish Island, and Train Cemetery, on the cheap, this tour is one of the top Uyuni tours.

You'll get picked at your hotel in Sucre at 8 pm and embark on an overnight ride, landing at the Uyuni bus terminal. Your guide will show you arts and crafts in Colchani, the famous cacti at Incahuasi Island, and the museum at the former Playa Blanca Salt Hotel.
Top Tip: This is one of the most affordable tours at only $125 per person, but it's only available in Spanish and doesn't return to Sucre.
Book Your 2 Day 1 Night Tour Here
From La Paz: Uyuni Salt Flat Tour & Overnight Round Trip Bus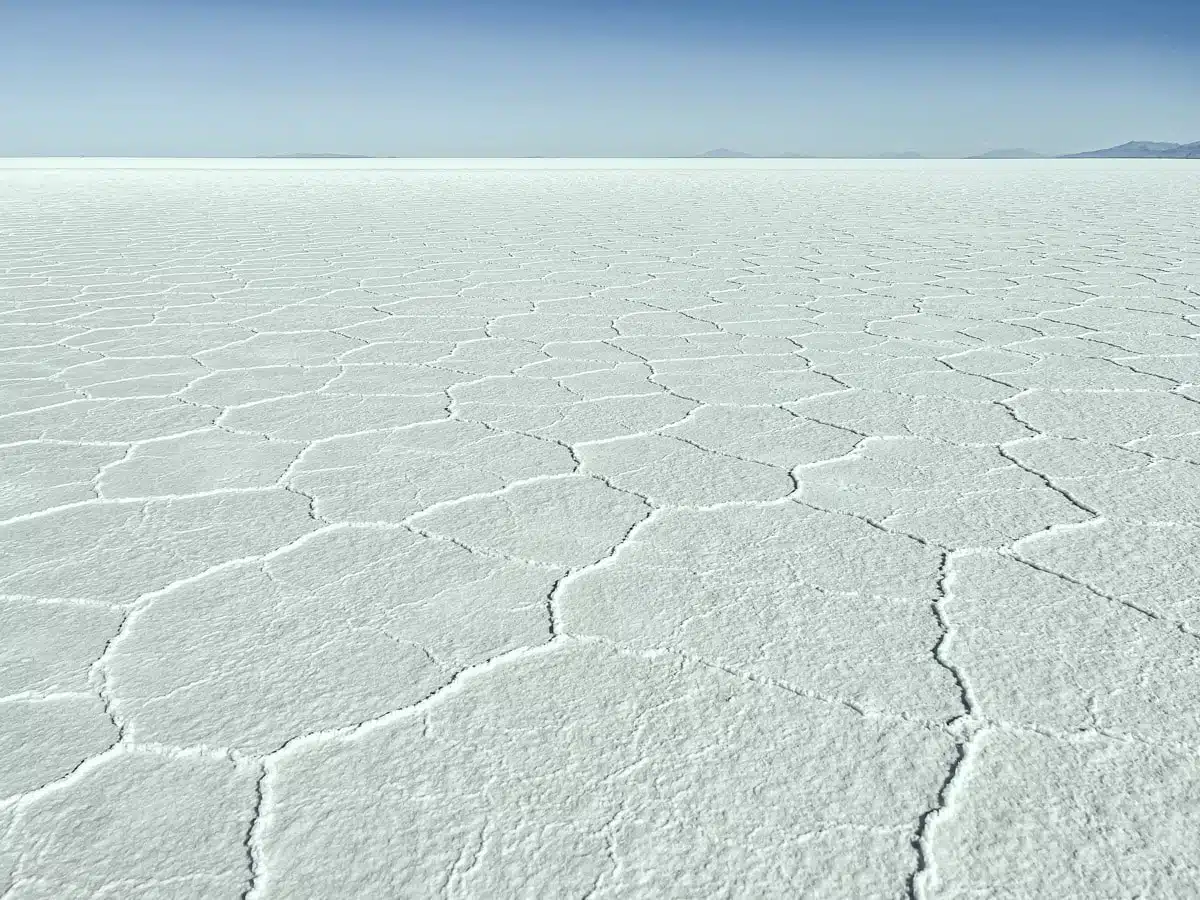 Looking for a Bolivia salt flats tour from La Paz? Try this bus tour, where you'll enjoy overnight transportation to and from the flats that drop you off the next morning in Uyuni.
You'll hit a lot of the usual favourites, like the Train Cemetery and Fish Island, with lots of time to snap those fun perspective photos along the way.
Meals are provided for much of the trip, with dinner and breakfast on the bus and lunch served in the salt flats. Your ride departs at 9 pm (both ways), so you'll be sleeping on the bus – bring comfy clothes and a neck pillow.
Top Tip: This tour is best if you're in a rush to see Uyuni Salt Flats and aren't interested (or don't have time) in seeing the Altiplano.
Book Your Bus Tour Tour Here
3-Days Tour to the Uyuni Salt Flat and Coloured Lagoons with Sunset and Mirror Effect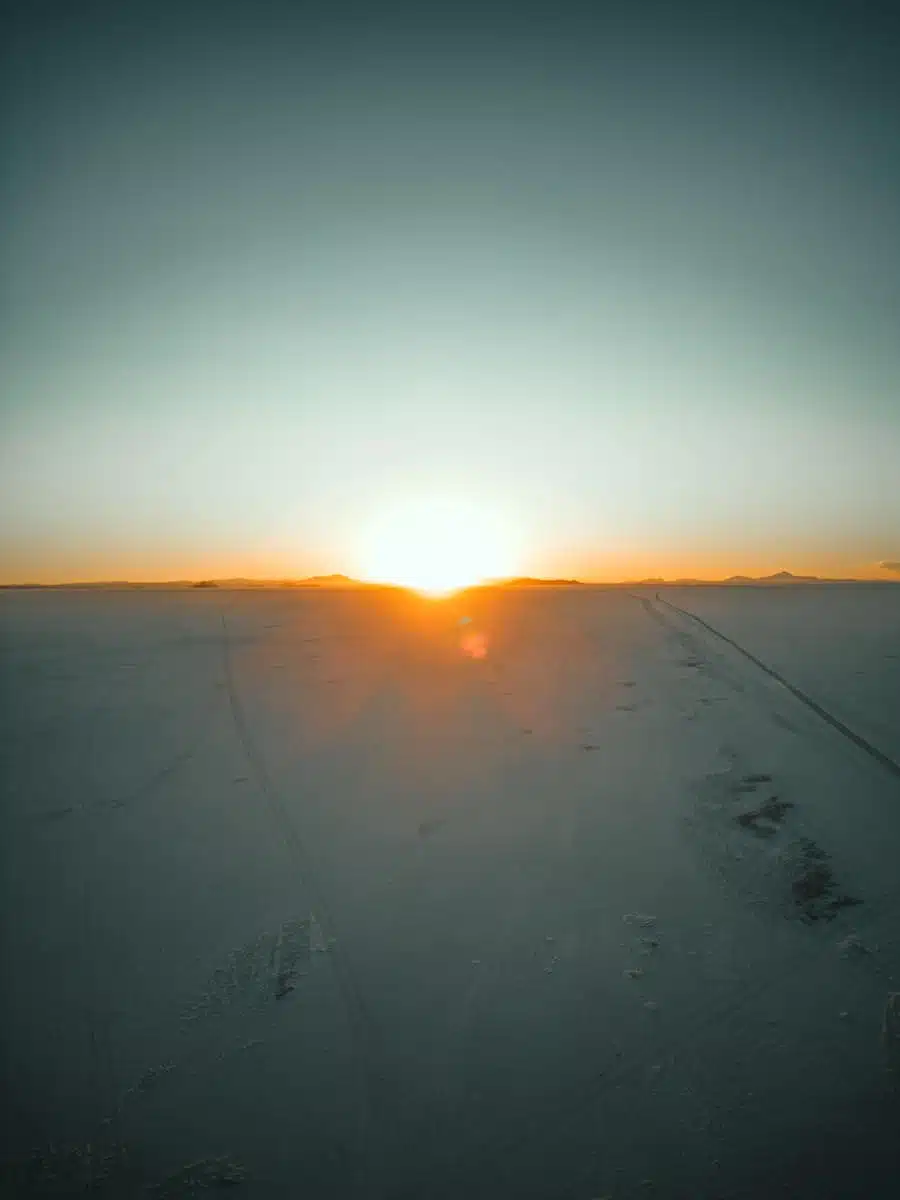 You won't have many better chances to photograph the flamingos, colourful lakes, and epic sunsets in Uyuni & the Altiplano than on this 3-day tour of Salar de Uyuni and beyond.
Photo opportunities abound; you'll get to practise your best selfies, perspective shots, and panoramic shots of the desert before heading to the famous red lake, Laguna Colorada.
Adventure through Dalí Desert and Laguna Verde before returning to Uyuni or heading to San Pedro de Atacama where you can explore the Atacama Desert.
Book Your Uyuni & Colourful Lagoons Tour Here
Uyuni Salt Flat 1 Day Tour + Sunset in the Salt Water Region with Mirror Effect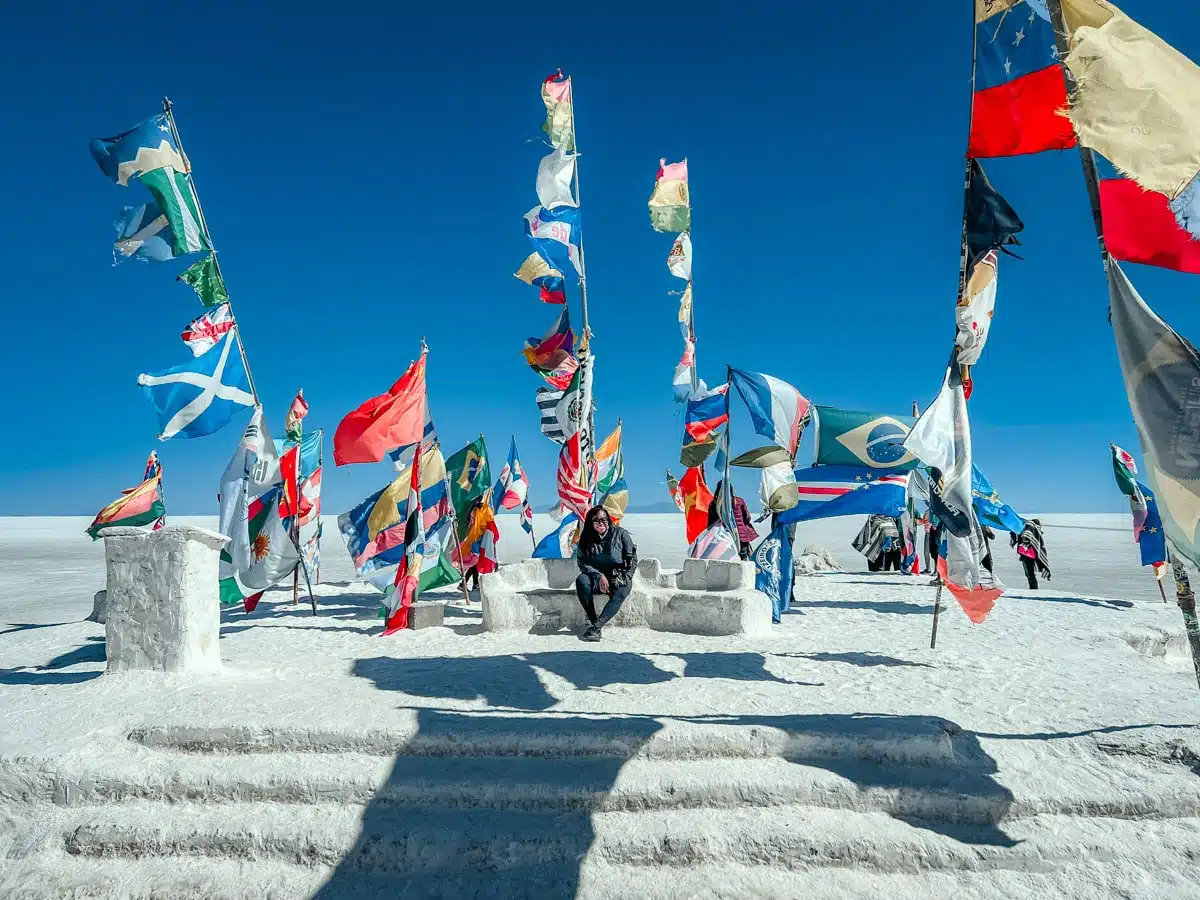 Only have one day in Uyuni? No problem.

Take this whirlwind tour of the Uyuni Salt Flats, where you'll pack in the Train Cemetery, the museum at Colchani, flags of the Dakar Rally, and cacti-studded Fish Island with an expert guide in a 4WD vehicle.
You'll have plenty of time to take photos before watching the sunset on this salt flats Bolivia tour.
Book Your 1-Day Salt Flat Tour Here
Stargazing Night Tour in Uyuni Salt Flats from Uyuni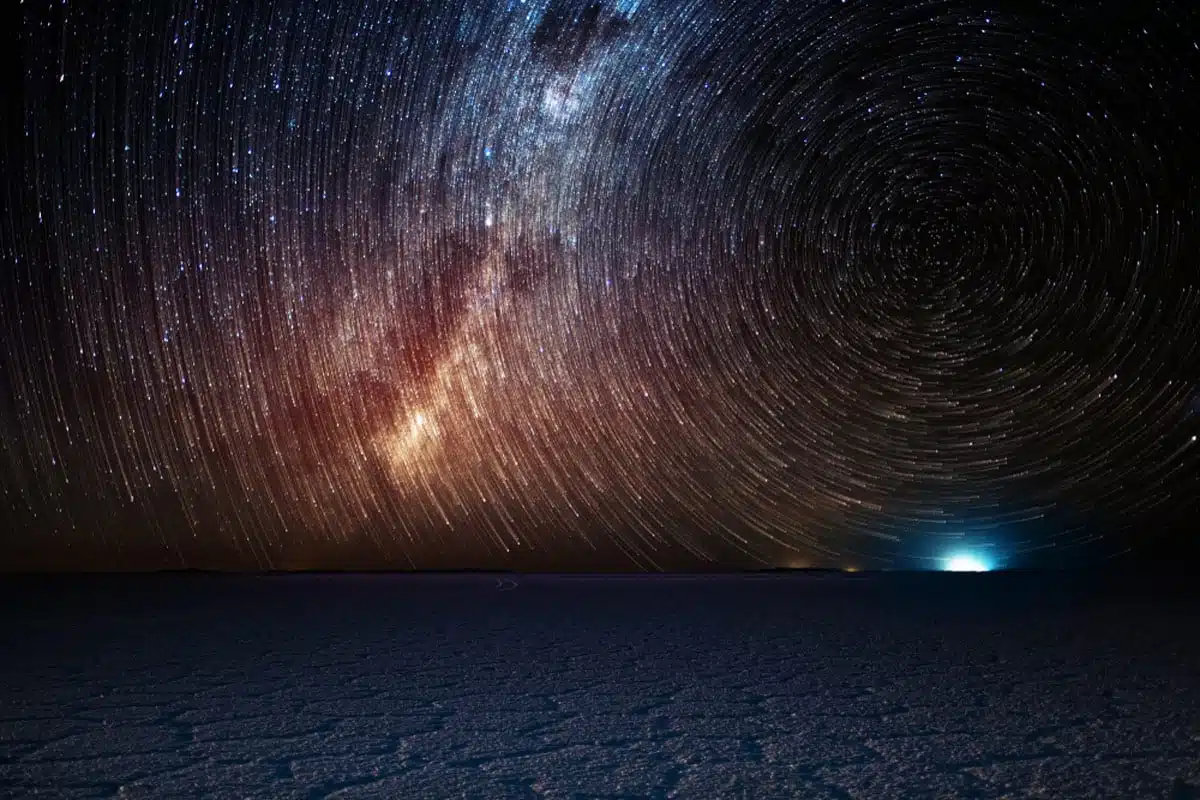 Don't forget about the dark desert skies when deciding how to visit Salar de Uyuni. Stargazing is a thing here, so spending a night in the Uyuni Salt Flats is always a great time.
You'll have access to an English-speaking guide who can help you locate stars, planets, and faraway galaxies in the quiet Uyuni sky.
This tour begins at 8 pm and lasts for around 3 hours, so be sure to pack some warm clothes for the cool salt flat nights.
Book Your Stargazing Night Tour Here
3-Day Tour to Salt Flats and Lagoons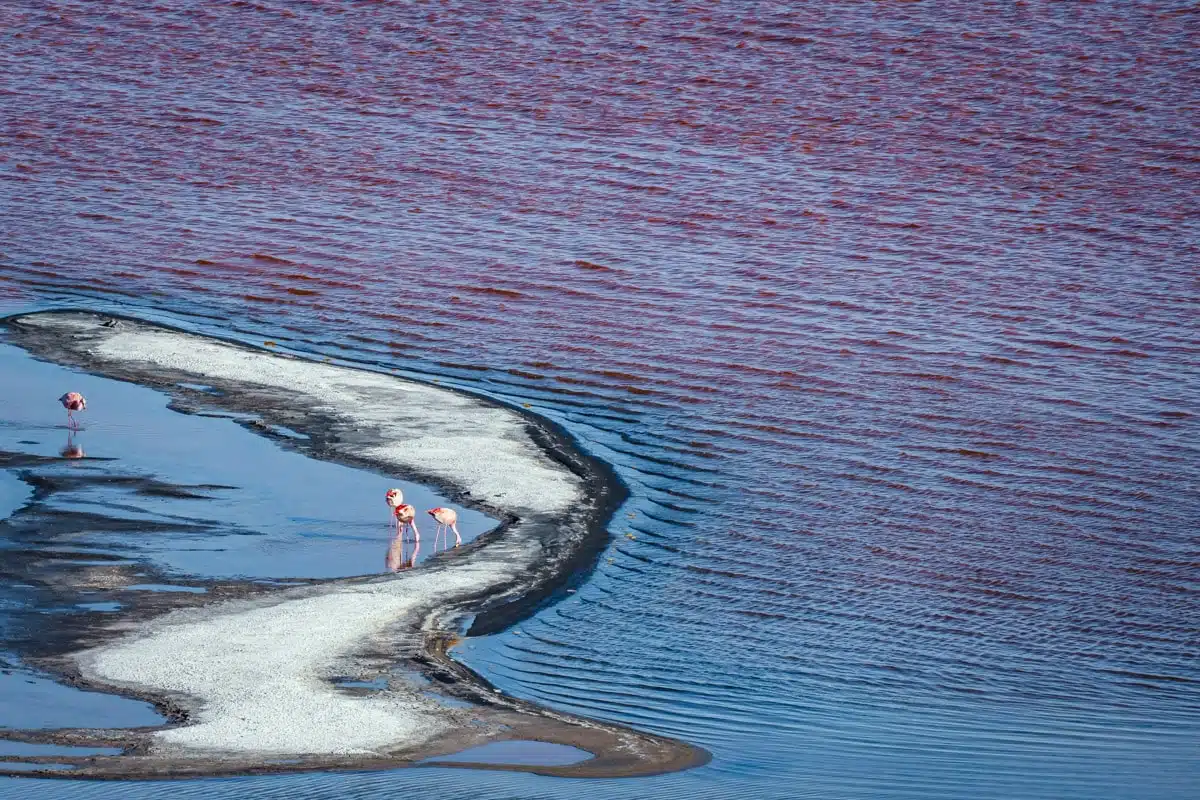 One of the most popular 3-day salt flat tours in Bolivia, this guided adventure takes you around Uyuni and the Altiplano with stops at Cactus Island, Dakar Monument, and Laguna Colorada.

Expect shopping in Colchani, sunsets in the salt flats, and an overnight stay in Candelaria.

Your guide will lead up to 12 people on a tour, and the pickup time is 11 am on the first day. Bring your camera, hiking shoes, and lots of water for this high-altitude adventure through Southern Bolivia.
Top Tip: Nights get very cold. Bring warm clothes for sunsets, stargazing, and your hotel room.
Book Your 3-Day Salt Flats and Lagoons Tour Here
Uyuni Salt Flat 2 Days/1 Night + Sunset at Salt Water region with Mirror Effect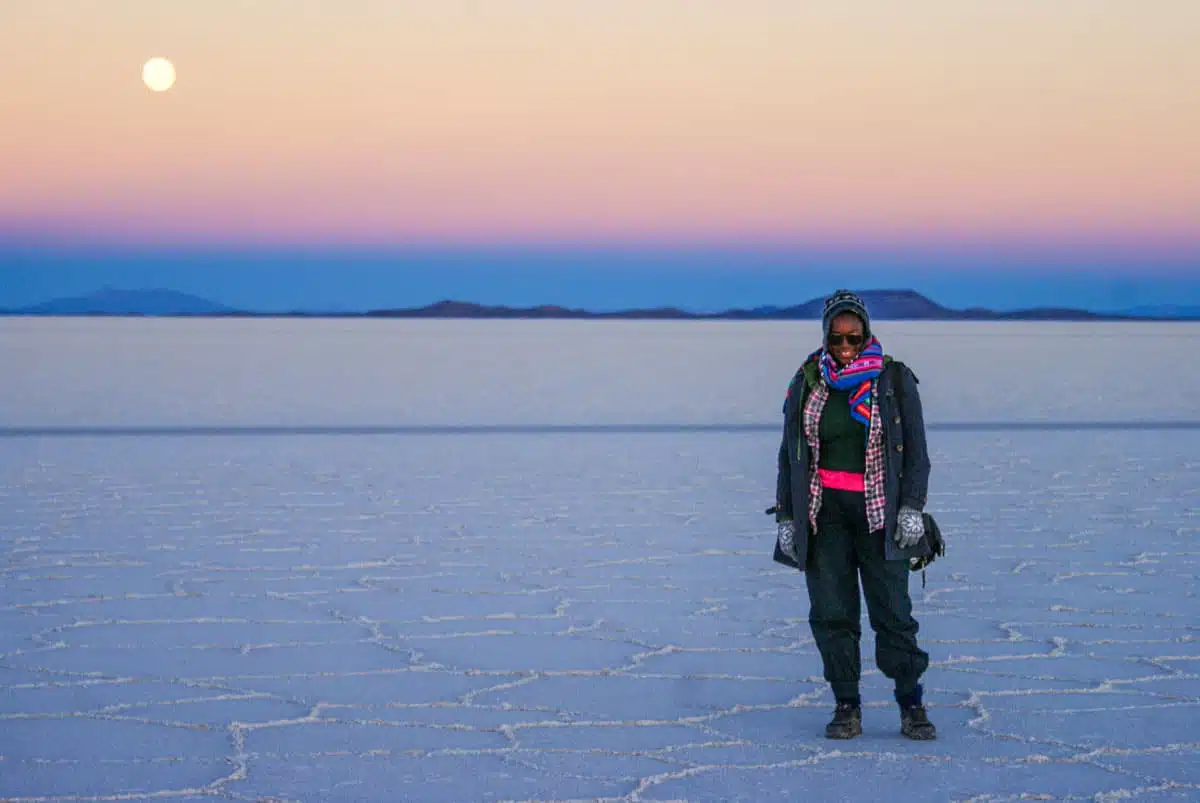 Planning the perfect 2-day tour of the Bolivia salt flats? Try this popular option on Viator.

Designed for smaller groups, you'll have 5 or less people in your tour – making it an excellent choice for visitors who want a more personalised visit to the salt flats.

You can arrange pickup from several locations in Uyuni at 9:30 am. Set off to see the mirror-effect in Uyuni, Cave of the Galaxies, and Incahuasi Island – home of the towering candelabra-shaped cacti.

This tour includes one overnight stay and a friendly guide who will help you navigate the salt flats, volcanoes, and islands of Uyuni.
Book Your 2 Day Salt Flat in Bolivia Tour Here
From La Paz: 4-Day Trip to San Pedro de Atacama w/ Salt Flats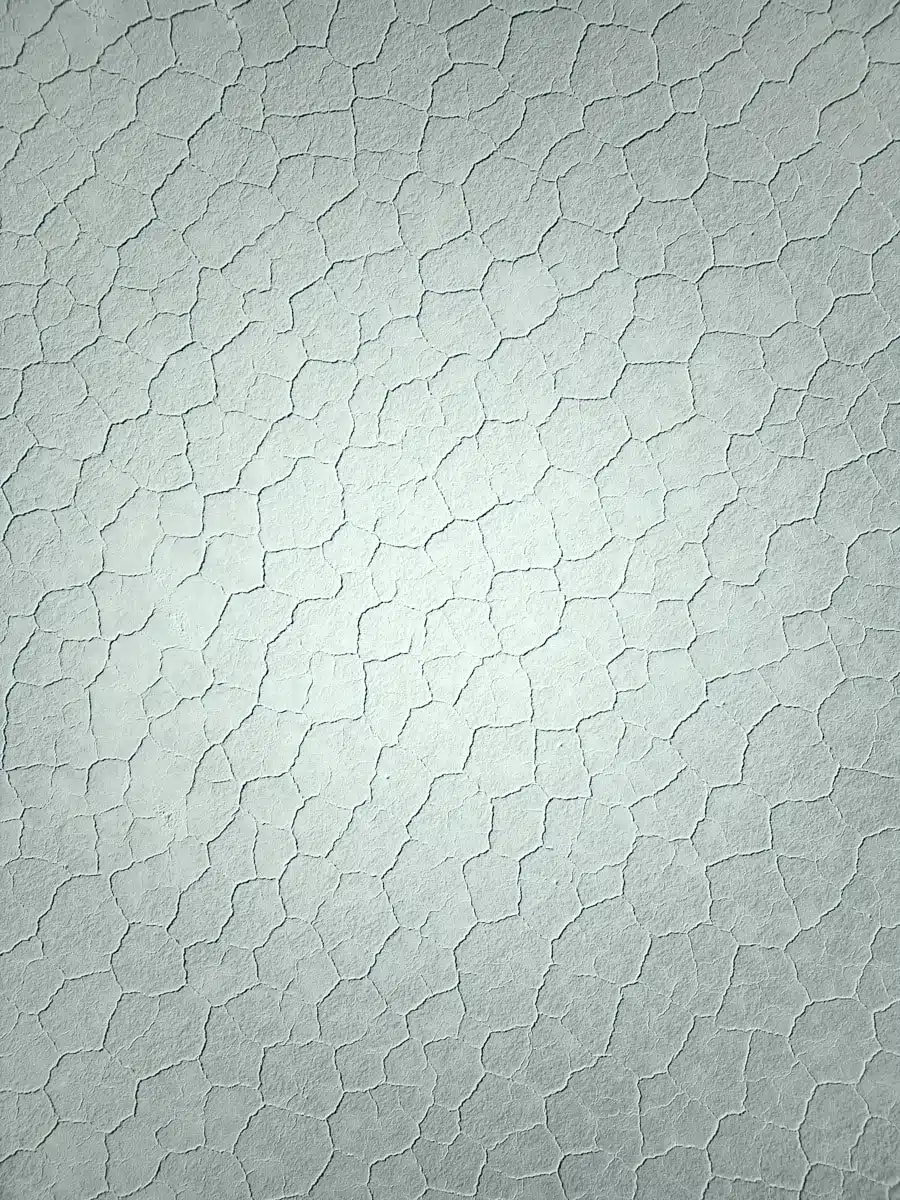 Have a little more time for your Salar de Uyuni tours? This 4-day option is perfect.

Start in La Paz, spend a full day in Uyuni, and then pass through the Altiplano on your way to San Pedro de Atacama.
This is a long 4-day tour with a lot of time on the bus. Bring cash for toilets, entrance fees, and refreshments along the journey.
Top Tip: You'll be sharing a hotel room with your tour group in Huayllajara, so this is only a good option if you don't need a private room.
Book Your Full Day Tour Here
From La Paz: 3-Day Biking Death Road & Uyuni Salt Flats Tour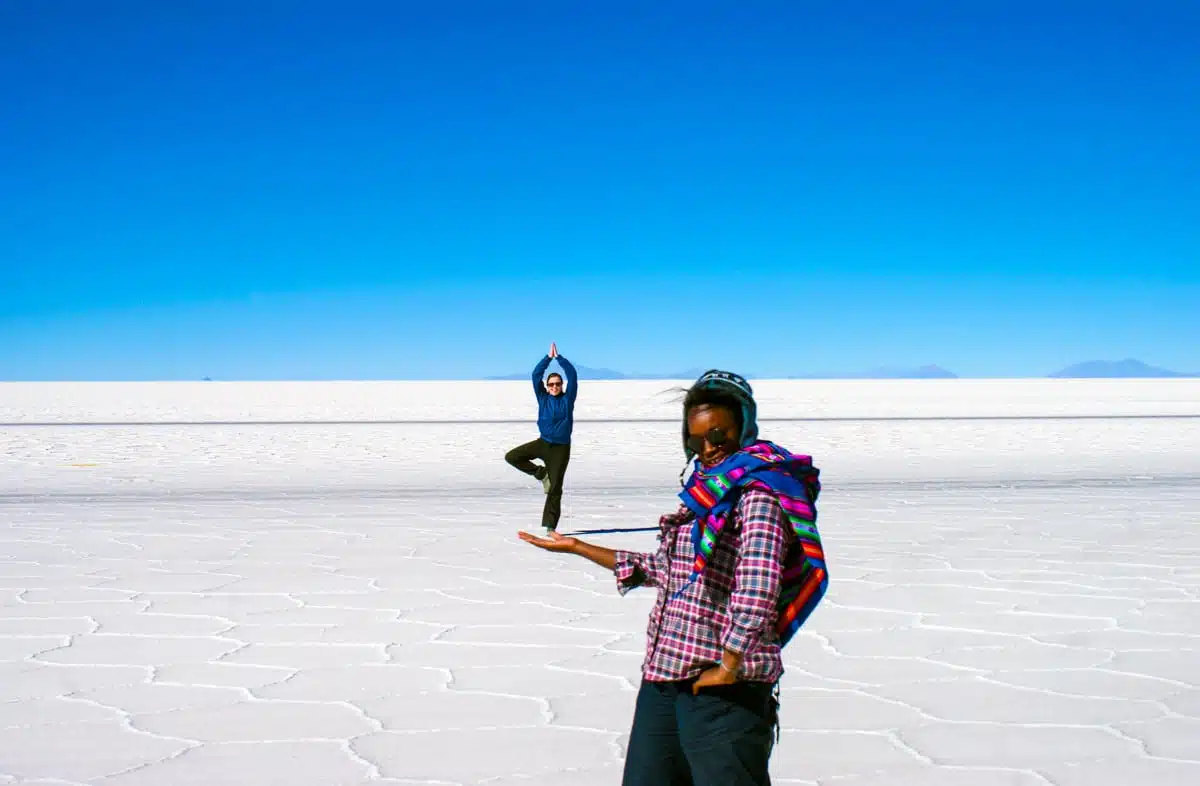 This Uyuni 3-day tour from La Paz starts at the entrance of Death Road in La Paz, where you'll have a chance to bike down one of the scariest (and most scenic) roads in the world.

Once you've had the thrill of a lifetime, you'll take an overnight bus to Uyuni, where you'll have a laid back afternoon in the salt flats.
Highlights include visiting the Train Cemetery, shopping for souvenirs in Colchani, and seeing the salt flat attractions like Ojos de Agua Salada (one of the famous "salt hotels").
Top Tip: Bring cash. You'll need it for park entrance fees, toilets, and any refreshments and personal items you may want on the 3-day Uyuni tour.
Book Your Death Road & Uyuni Tour Here
From La Paz to Atacama: Uyuni Salt Flats 4-Day Tour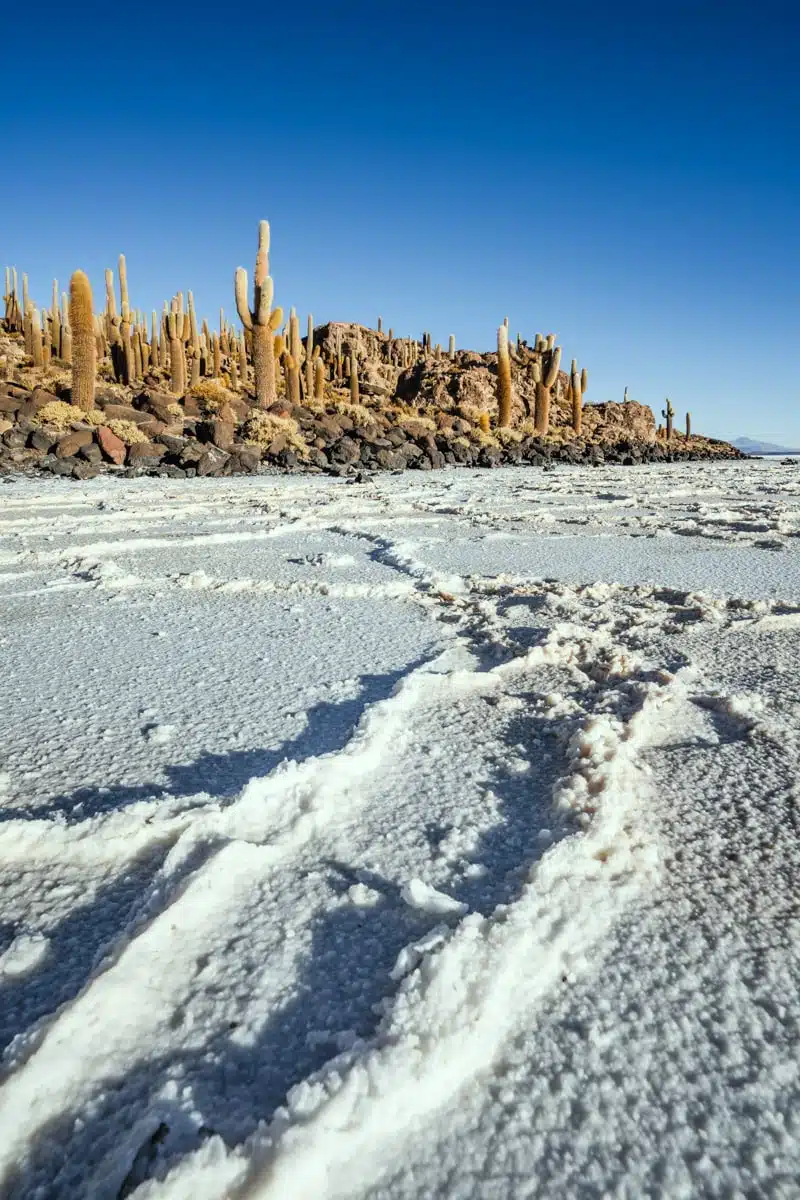 Want to combine 2 of the most iconic deserts in South America into one nonstop adventure tour? I thought so.
Try this 4-day Bolivia salt flats tour from La Paz, where you make your way through the Uyuni Salt Flats, see several Altiplano Lakes, and enjoy a sunrise at Sol de Mañana.

All this before you see the driest desert in the world, The Atacama.

Your bus tour will take you from La Paz to San Pedro de Atacama over four days, with accommodations, meals, and snacks included.
Top Tip: Bring cash for a $30 entrance fee, tips, and any alcohol.
Book Your 4-Day La Paz to Atacama Tour Here
From Uyuni: 2-Day Uyuni Salt Flats & Red Lagoon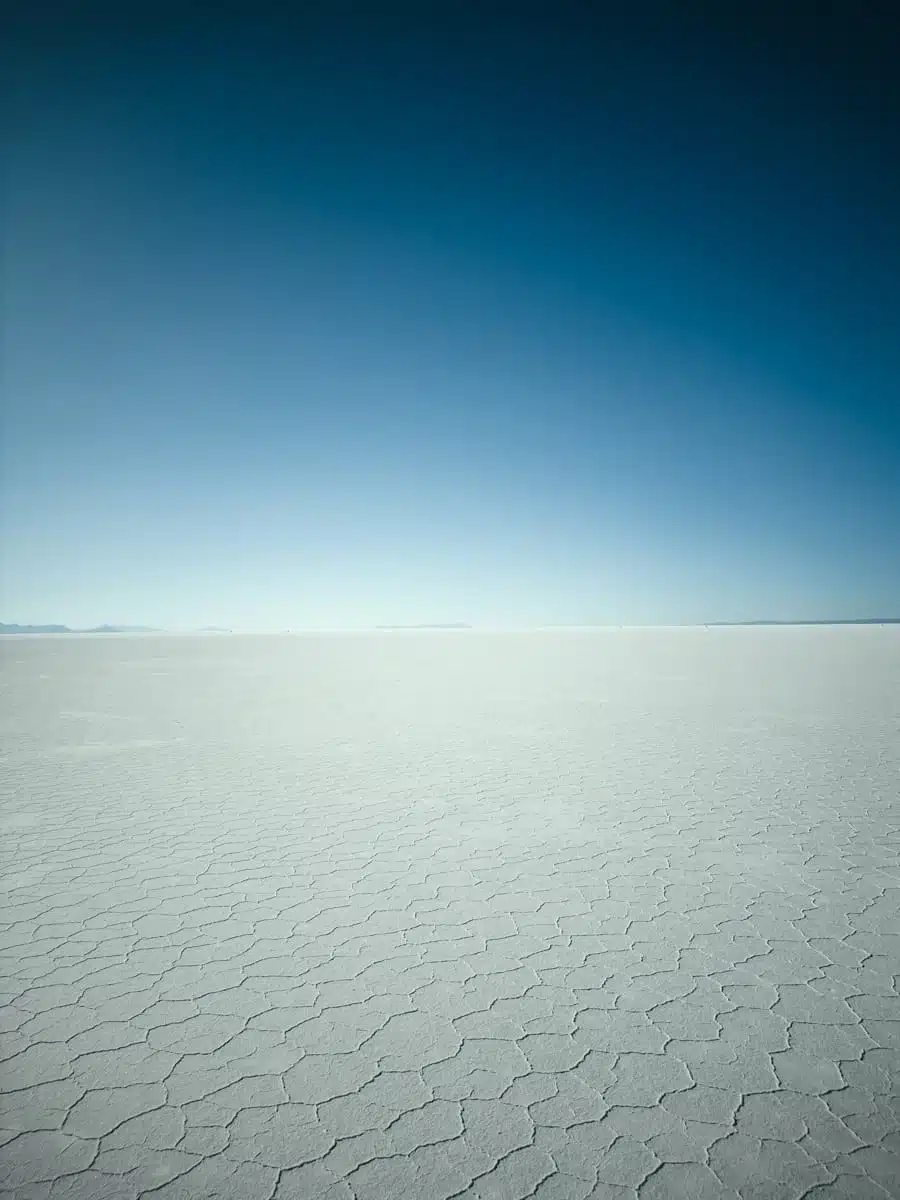 For adventurous travellers who want a more private experience, this 2-day Uyuni Salt Flats tour sets you up in your own 4WD vehicle with a professional driver who picks you up and drops you off at your hotel.
You'll see the Uyuni Salt Flats up close before spending some time both days in the Altiplano visiting the colourful lagoons, hot springs at the Polques, and time in the Dali and Siloli deserts.
Some amenities you'll have access to include an oxygen bottle, water, meals, snacks. You'll also stay one night at the Hotel Tayka del Desierto (which has heat and a shower).
Top Tip: This is a brand new tour, so you'll be the first to review it – but it's run by Joker Expedition, which offers some of the best Bolivian Salt Flat tours.
Book Your 2-Day Private Tour Here
Practical Tips for Exploring the Bolivia Salt Flats Tours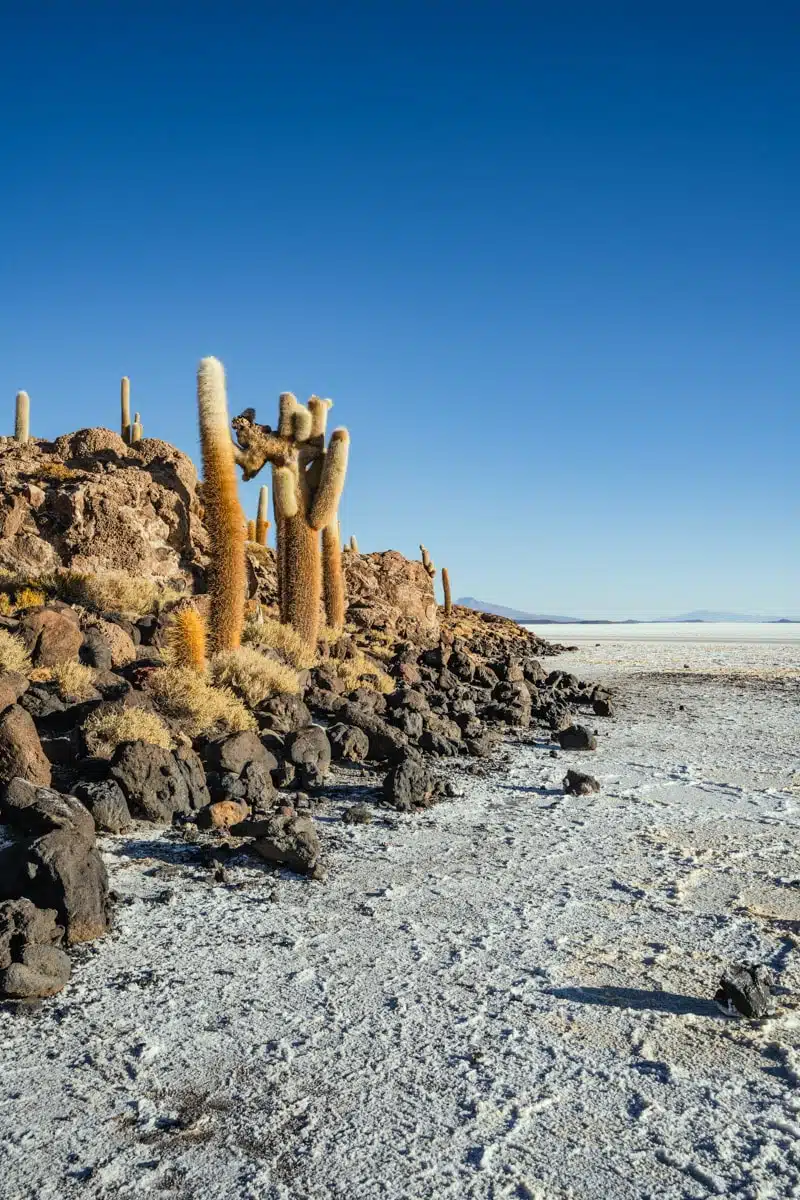 3 days is the perfect amount of time for a Bolivia salt flats tour. But if you're pressed for time, a 1-2 day tour will show you many of the highlights.
If you stay overnight at a hostel, pack a sleeping bag and very warm clothes. The last night on my last trip to the salt flats was the coldest night's sleep I've ever experienced.
Night tours are a cool way to see the stars and watch the sun reflect off the water in the winter months.
Check the language of your tour. Most are available in English, but some are available in Spanish only.
Tours of Salar de Uyuni: Map
Explore Beyond the Salar de Uyuni Salt Flats Tours
Love This? Save and Share on Pinterest