In Dubai for a layover and not sure where to start? Look no further – we've got you sorted for your 24 hours in Dubai with this jam-packed itinerary filled with thrills, adventure and the best the emirate has to offer.
How Do You See Dubai in 24 Hours?
Love it or hate it, you've got to admit that Dubai is one of the most mind-boggling places in the world. This diverse hub is quickly skyrocketing to the top of the list when it comes to must-see cities.
With its futuristic architecture, historic sights, and energetic nightlife, and plenty of Instagrammable places in Dubai – the emirate has a way of captivating every traveller's imagination, whether they're in town for a short Dubai layover or longer. 
There's more to Dubai than meets the eye, scratching the surface of luxury hotels and shopping malls, the city is full of thriving art and a constantly changing food scene. There are luxury spots, budget experiences, swanky rooftop bars – everything to keep you busy for months on end.
Alas, you only have 24 hours in Dubai, so we've put together the ultimate one-day itinerary for to help you navigate your way through the city's highlights.
Start Your 24 Hours in Dubai Itinerary – 4:30 am: Hot Air Balloon Ride and Breakfast
This may be a ridiculously early start to your day, but who knows when you'll have the opportunity to watch the sunrise over near-endless sand dunes. Balloon Adventures Emirates offers a spectacular morning excursion featuring falcons, 1950's Land Rovers, a gourmet breakfast, and of course, a hot air balloon ride.
This tranquil balloon ride allows you to look out over the Dubai desert as it stretches for miles on end as the sand glows under the morning sun. Sometimes the fact that Dubai is located in the middle of a desert isn't a bad thing at all.
After spending an hour in the air watching the sun rise over the Hajar Mountains while falcons soar alongside you, you'll be lowered back to the ground where your transportation awaits you. Ride in style in the 1950 Land Rover's that will take you to your gourmet breakfast at an authentic Bedouin camp.
Feast on smoked salmon, caviar, eggs benedict, and more while enjoying the serenity of the desert.
The company will have shuttles pick you up from your hotel the morning of your hot air balloon ride.
Click here to book your ride.
Read our Dubai hot-air balloon adventure guide to help you plan your trip
8 am – Explore the Souks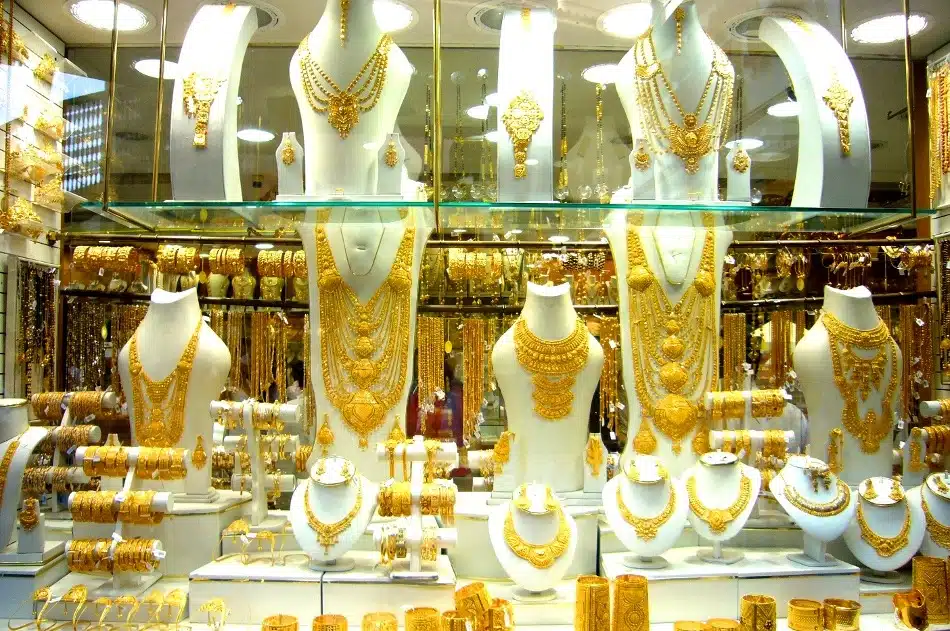 Before there were skyscrapers in Dubai, there were souks. Make your way to Deira, which is home to most of Dubai's traditional souks. Seeing as you have limited time, you should check out the two most popular souks – the Spice and Gold Souks.
Dubai is one of the largest retail gold markets in the world. The Gold Souk is like nowhere else in Dubai, let alone the world so it should be on your list of things to do in Dubai. From raw gold materials to handcrafted jewellery the Gold Souk is filled with the world's most extravagant and expensive gold in the world.
If you need a break from the overwhelming amount of gold, follow the narrow alleyways toward the Spice Souk. Outside every stall you'll find mounds of spices and herbs. Spices like cinnamon and nutmeg fill the area throughout the Spice Souk.
Stroll around the Spice Souk smelling various spices and barter with merchants so you have something to take home.
Hours: Sat-Thurs (10am-10pm), Friday (4pm-10pm)
9:30 am – Dubai Creek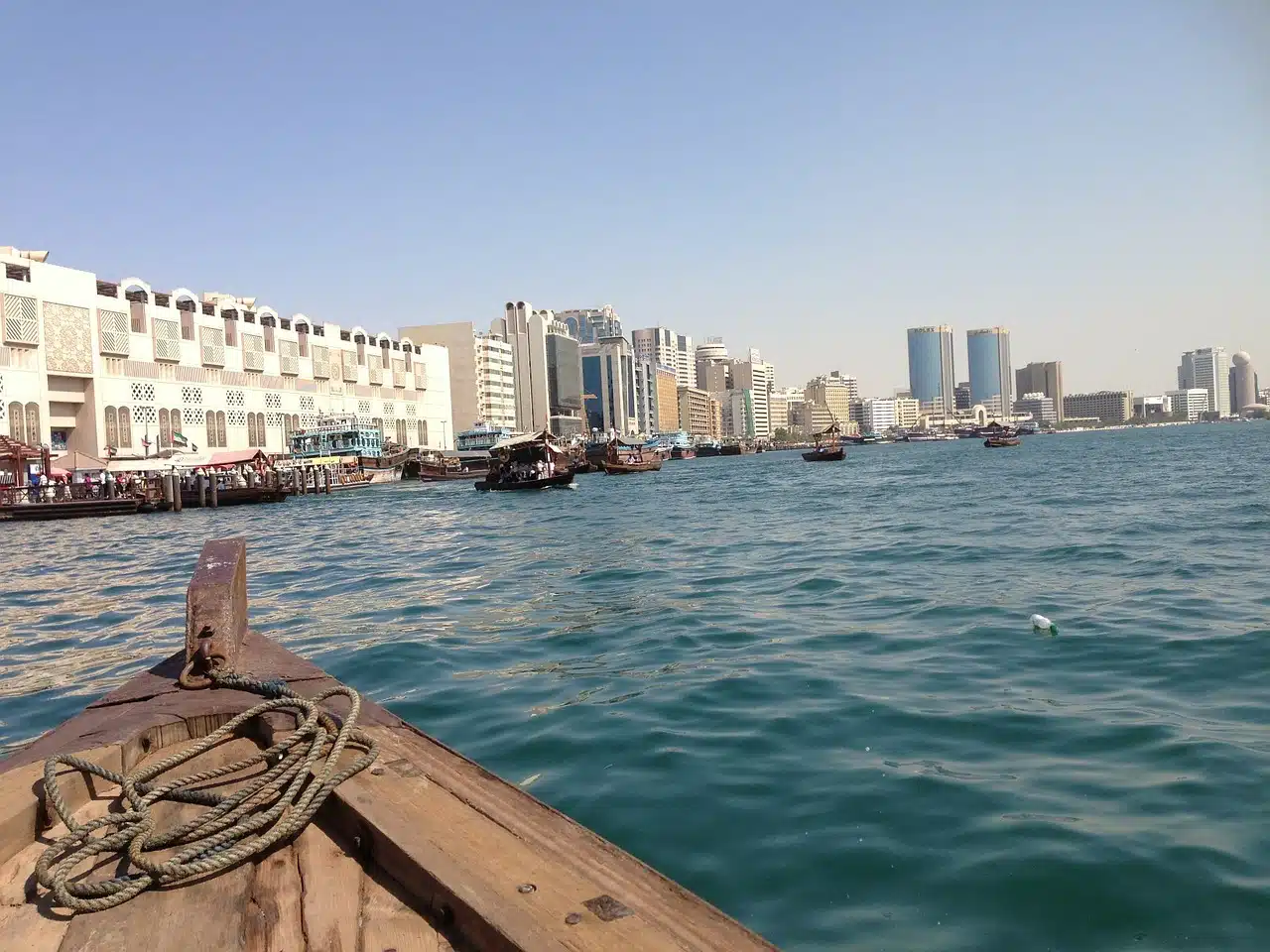 It's hard to miss the Dubai Creek which is situated directly out front of the Souks. Take some time to look across the creek and admire the city skyline before hopping on a Abra (a long boat) to reach the other side of the creek. The ride on the Abra costs close to nothing, only 1 AED (21 pence) but is a unique way to see this part of the city.
10:00 am – Visit Jumeirah Mosque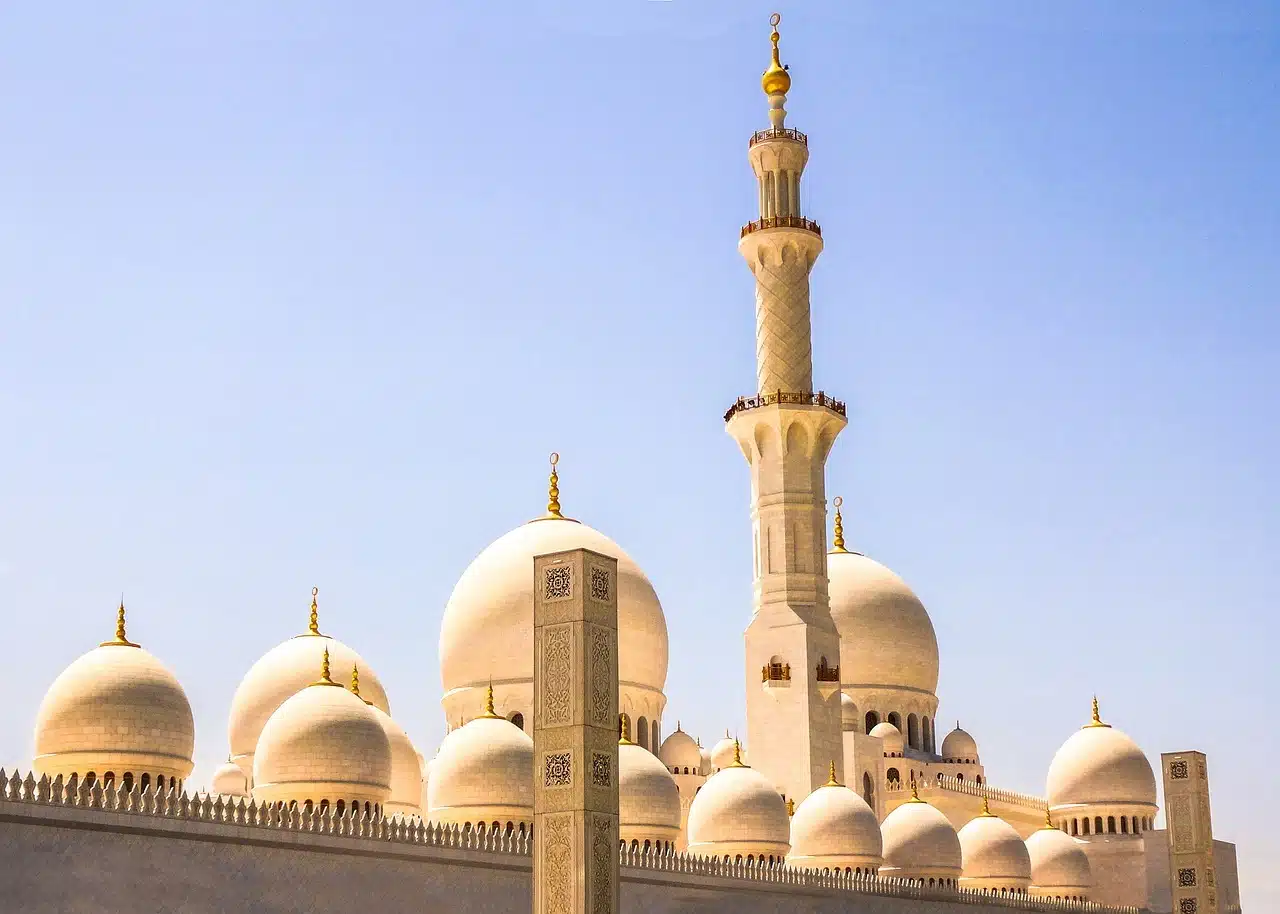 "Open doors. Open minds." This programme offered by the Sheikh Mohammed Centre for Cultural Understanding invites visitors and locals alike to learn about the local culture, customs and religion through its various interactive programmes.
We recommend visiting the Jumeirah Mosque as it is the only mosque in Dubai that is open to the public and open to receiving non-Muslim guests.
You don't need to make reservations for the Jumeirah Mosque visit. Tours run once every 6 days (Saturday- Thursday) at 10am sharp. For 20 AED (£4) you can tour the mosque and enjoy various traditional Arabic tea and pastries.
Address: Jumeirah Beach Road, Jumeirah 1 – Dubai
11:30 am – Lunch at Al Mallah Restaurant
People from all over the world live in this cosmopolitan melting pot. You might only have 24 hours in Dubai, but that's more than enough time to try some of the delicious food on offer.
Of course, there's no better place to tuck into some traditional Middle Eastern street food.
One of the most talked about street food restaurants in Dubai is the Al Mallah Restaurant. Each dish on their menu is not only delicious, but spot-on to what traditional Middle Eastern cuisine is about.
Indulge in their speciality dish, chicken shawarma. The chicken is cooked with a smoky marinade and once it's sliced from the kebab it's was cooked on it is placed in a wrap and served with a refreshing yogurt dipping sauce.
If you're in search for a bigger lunch try Al Mallah's mixed grill. It includes a vast plate of griddled meats, such as kofta, lamb and chicken, complete with chips, herby-tomato flatbread and grilled onion.
Address: 2nd of December Street, Dubai
Hours: Sat-Thurs (6am-4am), Friday (1pm-4am)
12:30 pm – Miracle Garden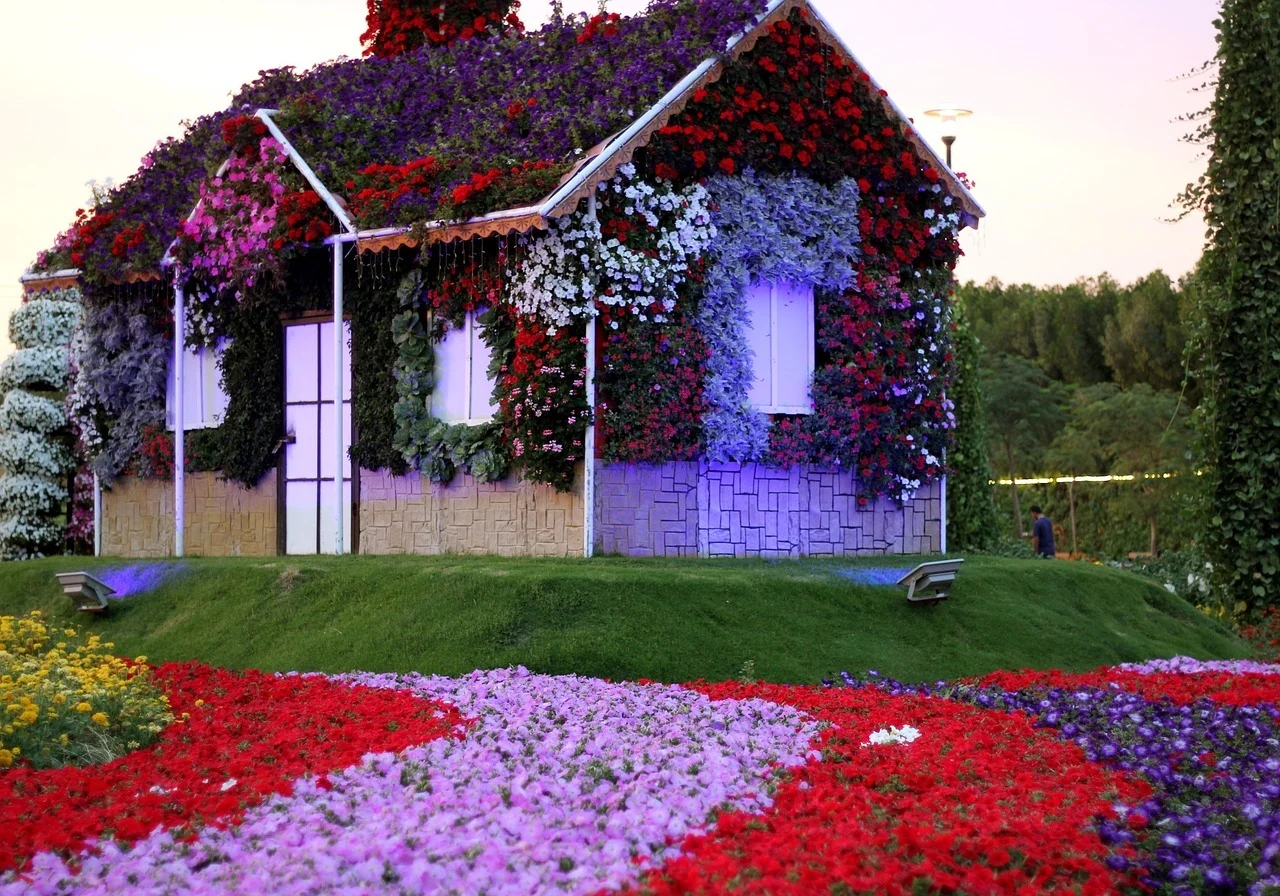 Who knew that an area known for being a hot and dry desert would also be the home to the world's largest flower garden. Filled with over 100 million colourful blooming flowers, this garden is quite a miracle and why so many visitors and locals are amazed by it.
The Miracle Garden is home to 45 different species of flowers that have been sculpted into impressive and colorful designs. You can simply walk through the garden and see various flower sculptures including a giant replica of an Emirates A380.
It is the world's largest floral installation and covered in over 500,000 fresh flowers and living plants. The structure even includes moving engine fans.
The fee to enter the garden is 40 AED (£8.20) per visitor. If you truly want to see all Dubai has to offer with just one day to do so we recommend visiting the Miracle Garden.
Address: Al Barsha South 3, Barsha, Dubai Land Area – Dubai
Hours: 10am-9pm
2:00pm – Dubai Mall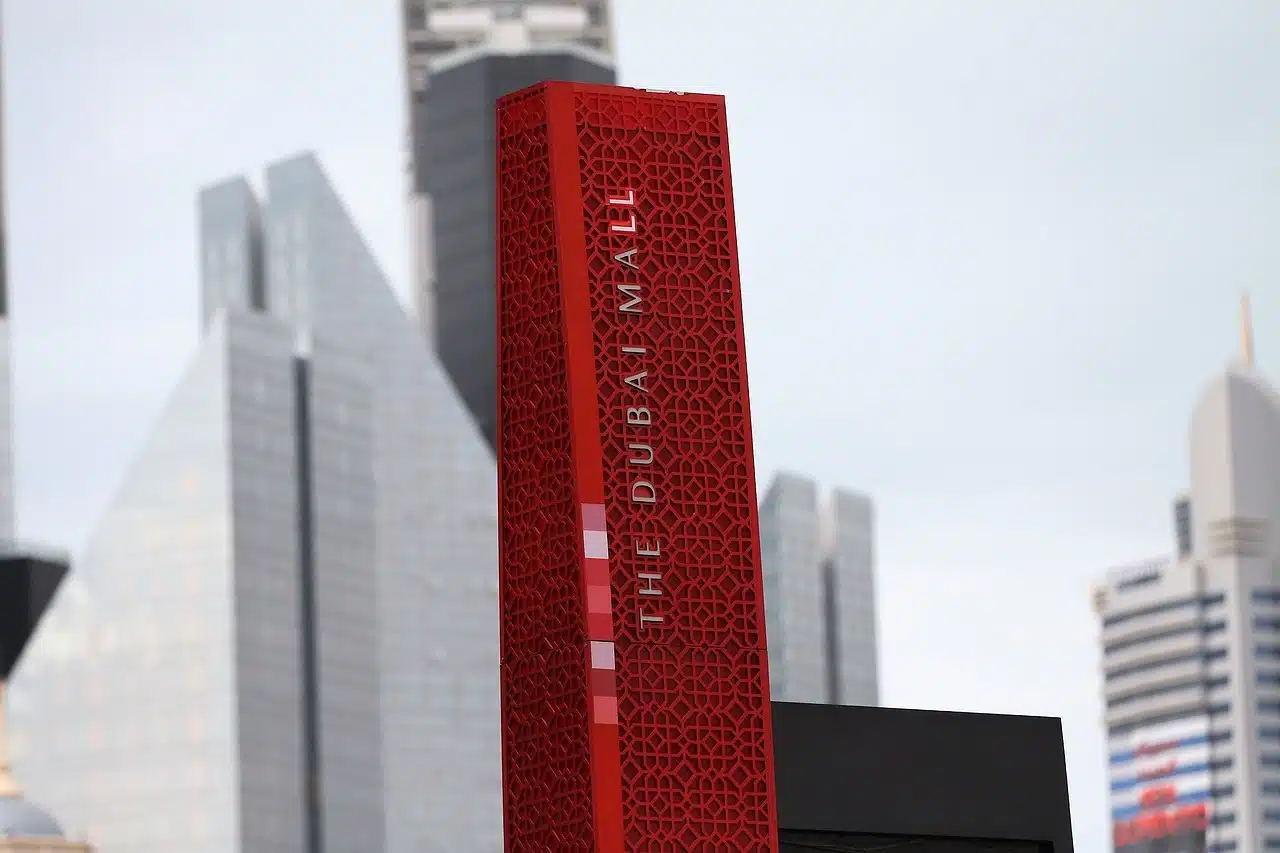 How do you pass up the opportunity to visit a mall with its own aquarium and theme park? That's right, you don't. Dubai Mall is the world's second largest mall, after the West Edmonton Mall in Canada, and has over 1,000 stores among its 4 levels, perfect when visiting Dubai with kids.
The Dubai Mall offers a radically distinctive mix of world class leisure, shopping, dining and entertainment attractions. In the mall, you will find the Dubai Aquarium equipped with one of the largest fish tanks overhead a 180 degree walkthrough tunnel.
If the aquatic sea life doesn't suit your fancy make your way to visit the SEGA theme park or the Olympic sized ice rink, also all found within the mall.
You have a lot of walking ahead of you so be sure to wear your walking shoes! If you do end up getting tired you can get a golf buggy to take you wherever you need to go #noshame
Address: Financial Centre Road, Downtown Dubai – Dubai
Hours: Sun-Tue (10am-11pm) Thurs-Sat (10am-12am)
5:00 pm – The Dubai Fountain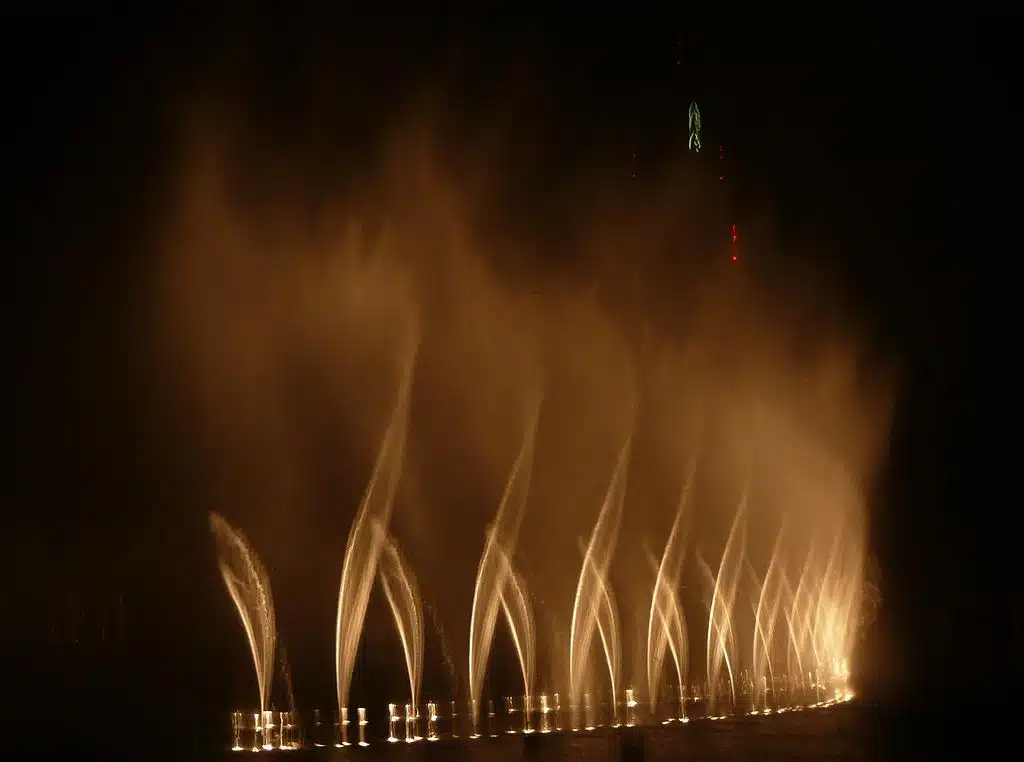 Dubai is all about spectacular sights right? In front of the tallest building in the world is the largest choreographed fountain system – The Dubai Fountain. The Dubai Fountain was made by the same people as Las Vegas's world-famous Bellagio Fountain but is (dare we say it), better.
The fountain wows visitors with display lights and dancing water shows in sync with Arabic and world music. Water jets soar up to 140 meters which is equivalent to a 45 story building. T
here is a show every 30 minutes and each show is completely different as the music and designs of the water change each time. Just make sure you bring your camera – you're going to want to get a few pictures of this.
Address: Fashion Parking – Dubai Mall، Sheikh Mohammed bin Rashid Boulevard – Dubai
Hours: 6pm-11pm
7:00pm – Dinner + Views at The Burj Khalifa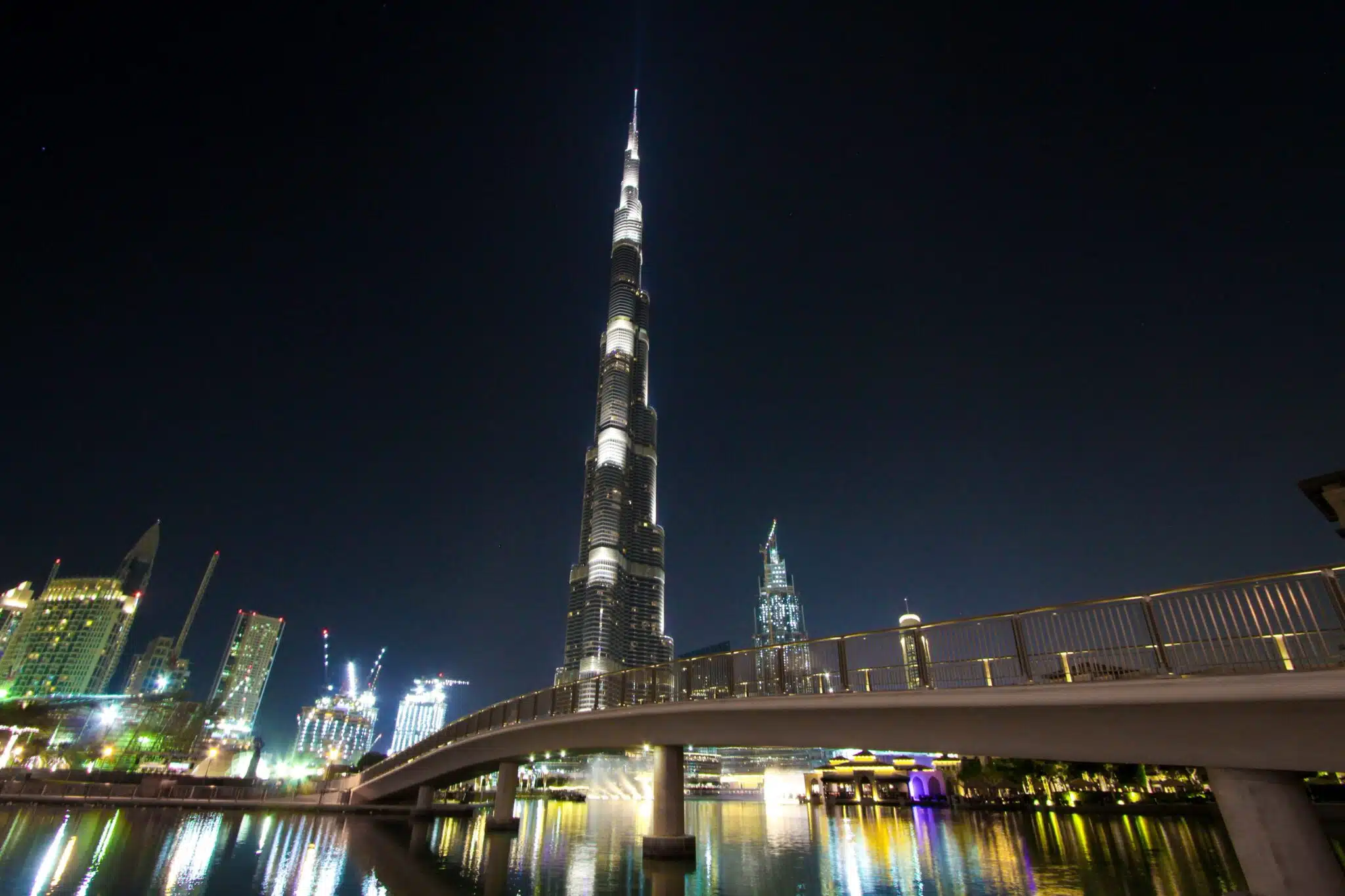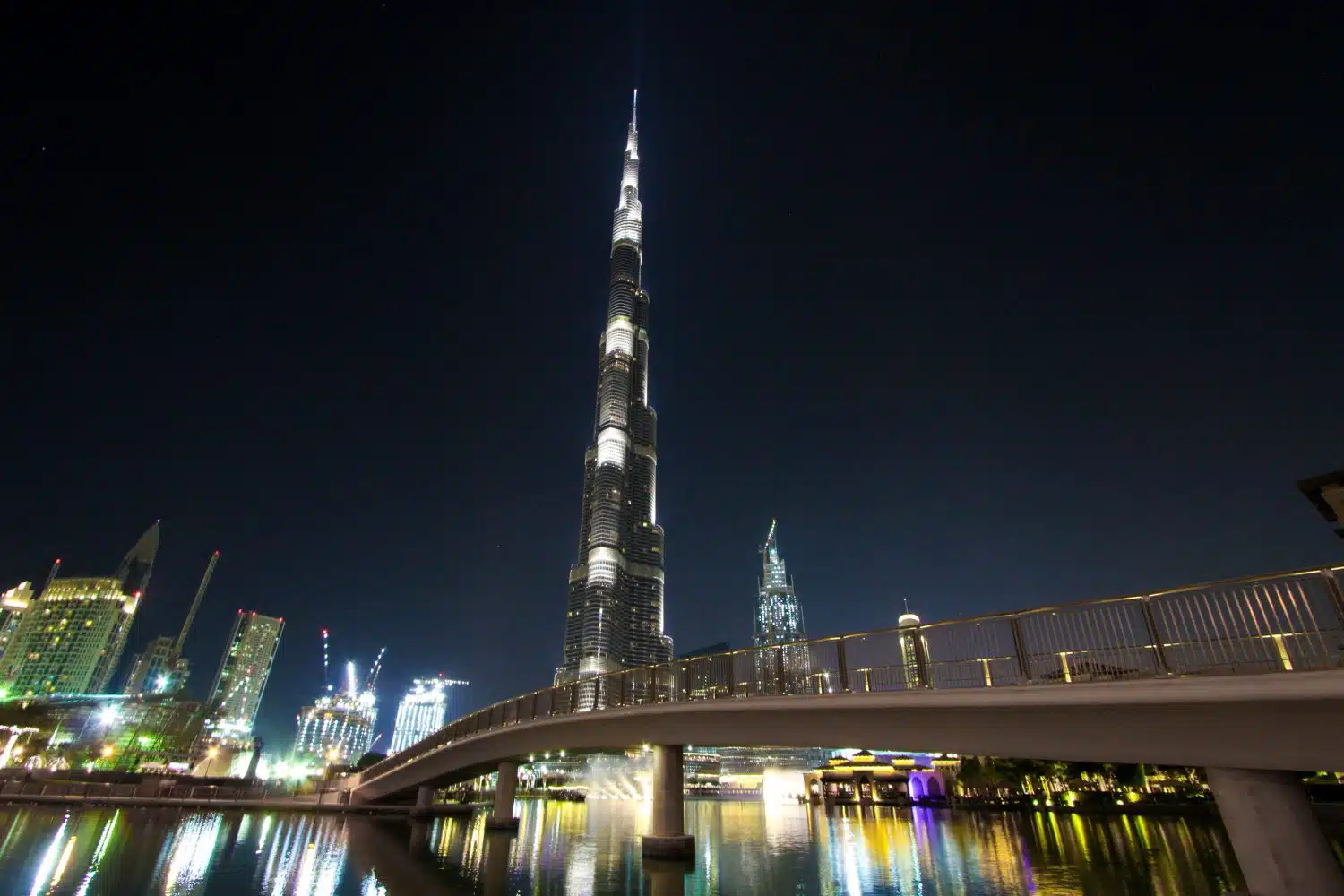 What better way to conclude the evening than heading to the tallest building on the planet for a spot of dinner and some stupendous views?
Standing at over 828 meters high, the Burj Khalifa is the place to go to get a spectacular view of Dubai's skyline. There are three sky lobbies that the public has access to when you enter the Burj Khalifa where amenities such as pools, spas, and juice bars are located.
Head to the 134th floor where you'll be met with stunning views of the city of Dubai. Tickets are priced between 125 AED (£25) to 350 AED (£71) and can be purchased in the Dubai Mall near the Subway on the ground floor.
Round it off with dinner and drinks at one of the cool bars in the Burj. It's home to a number of Dubai bars with a jaw-dropping view. Set a dizzying 442 metres high in the Burj Khalifa, Atmosphere offers fine-dining in one of the emirate's glitziest locations.
With views like this, the food has to be pretty stellar to capture your attention – luckily, it is.
Address: 1 Sheikh Mohammed bin Rashid Blvd – Dubai
10:00 pm – Bed (or Enjoy Dubai's Nightlife)
With an early start to your day and non stop sightseeing all day you may just want to head to bed and we don't blame you. You've just conquered Dubai in 24 hours.
Those who aren't ready for the night to come to an end we have you covered too. Dubai is full of amazing clubs and bars. A few to consider going to are Zero Gravity, and Cavalli Club.
Have more time? Take a trip to the Musandam in Oman – an easy day trip from Dubai or check out this short Dubai break guide.