Choosing the best time to go to the Maldives can make or break your trip. After all, who wants to spend their paradise getaway cooped up in their hotel room to escape the rain? Discover the best time to visit these gorgeous islands with this in-depth guide.
The Maldives need no introduction – nestled in the Indian Ocean, brimming with beautiful white sand beaches, crystal-clear turquoise waters and abundant marine life, it is the ultimate tropical escape.
If I've said it once, I've said it a million times, you need to go to the Maldives as soon as you get the chance (or – let's be real – your bank account will allow). But when is the best time to visit the Maldives?
Let's dive into the optimal time to plan your trip.
When is the Best Time to Go to the Maldives?: At A Glance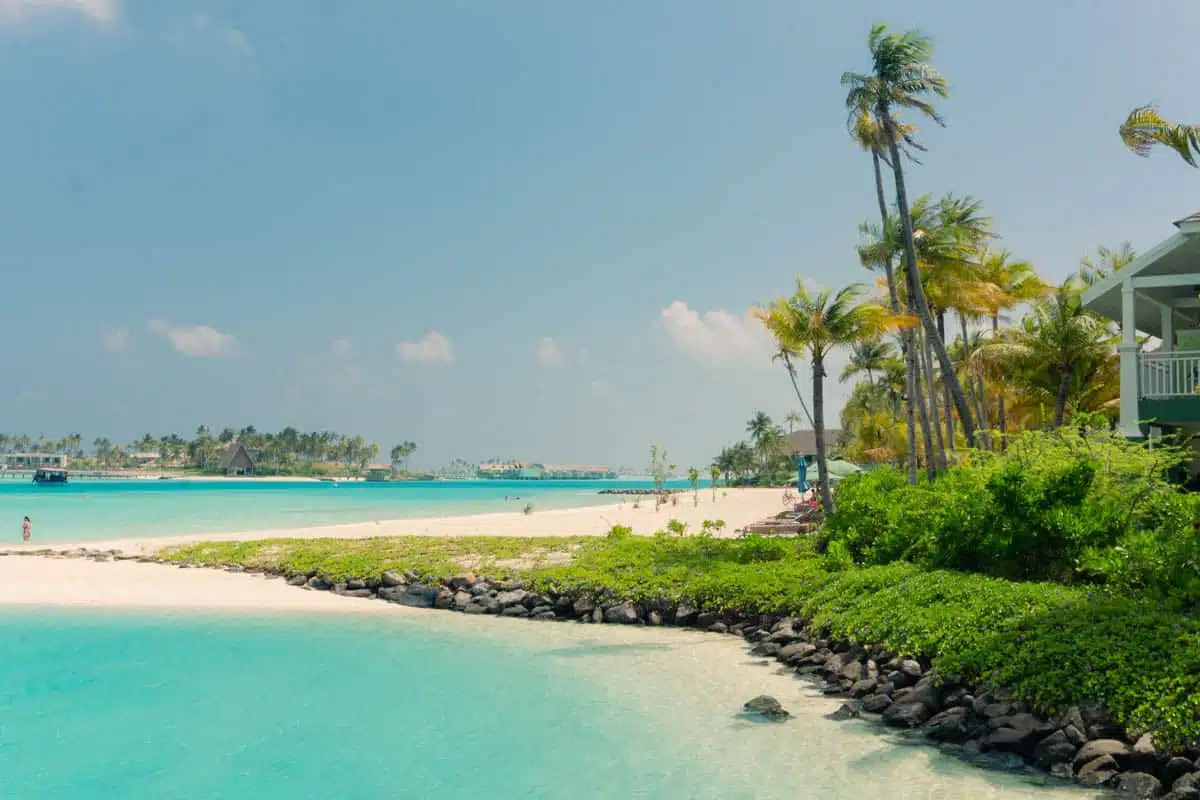 In short, the best time to travel to the Maldives is between November and April, when the weather is sunny and dry (which is why it's known as the Dry Season).
It's an ideal time for swimming in crystal clear blue waters, snorkelling among the vibrant coral reefs, and lounging on white sand beaches.
During the dry season, you can take your pick of exciting Maldives activities, like fishing trips, island hopping excursions, and day cruises.
Plus if you visit during December or January, you might just get a chance to witness the incredible spectacle of whale sharks migrating through the region.
The Best Time to Visit Maldives
What is the Best Month to Visit the Maldives?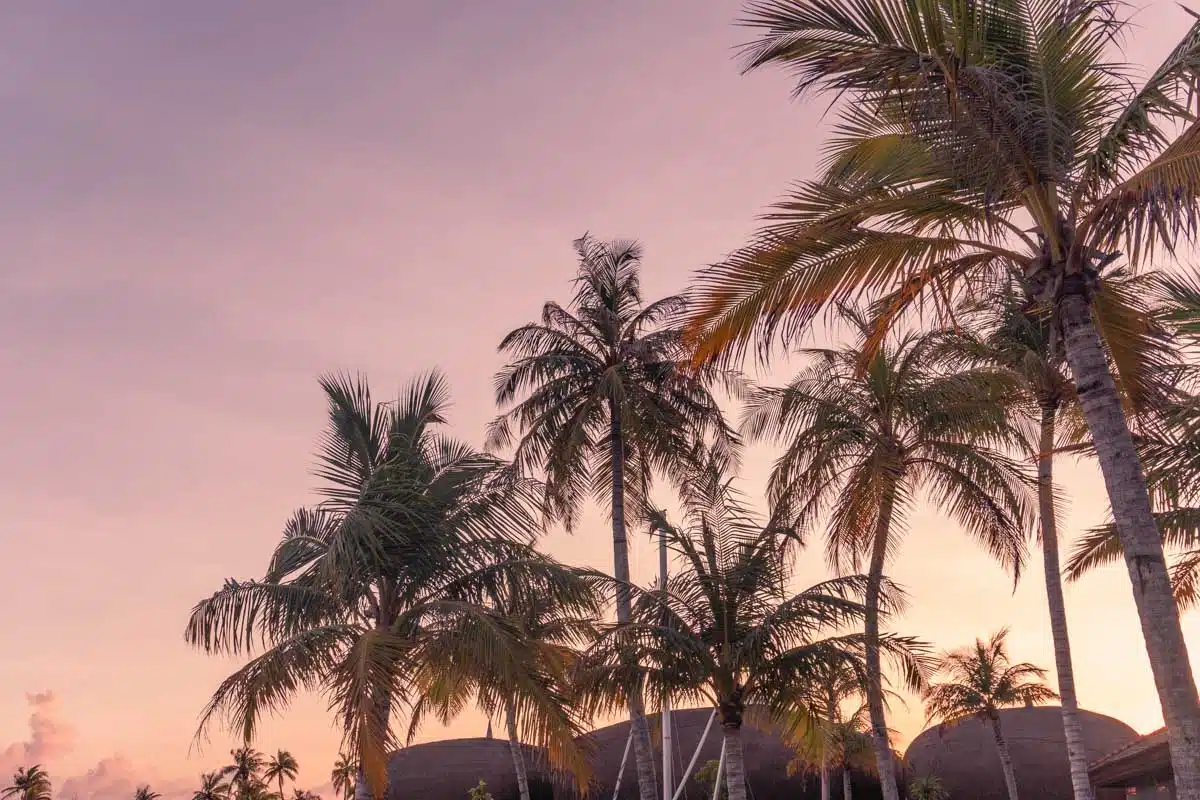 Depending on what you're planning, there are a few best months to go to the Maldives.
If you're hoping to bask in some sun rays during your trip to the Maldives, then April is your month. April is the last month of the dry season on many island resorts, so you can expect plenty of sunshine and dry days, but fewer crowds as people start heading home.
If you're looking for something more adventurous than just lounging around in the sun all day, then October is your ideal month.
During this time, you can find some of the best snorkelling and diving spots and an abundance of sea life ready to be explored… but it is a bit wetter on-land.
December is arguably your best bet for those looking for a more stylish experience with plenty of nightlife options. The Maldives plays host to a number of amazing music festivals featuring international DJs and bands throughout the month.
Still not quite sold? Let's not forget the top-notch dining options from globally acclaimed chefs who fly in for the season.
When's the High Season in the Maldives?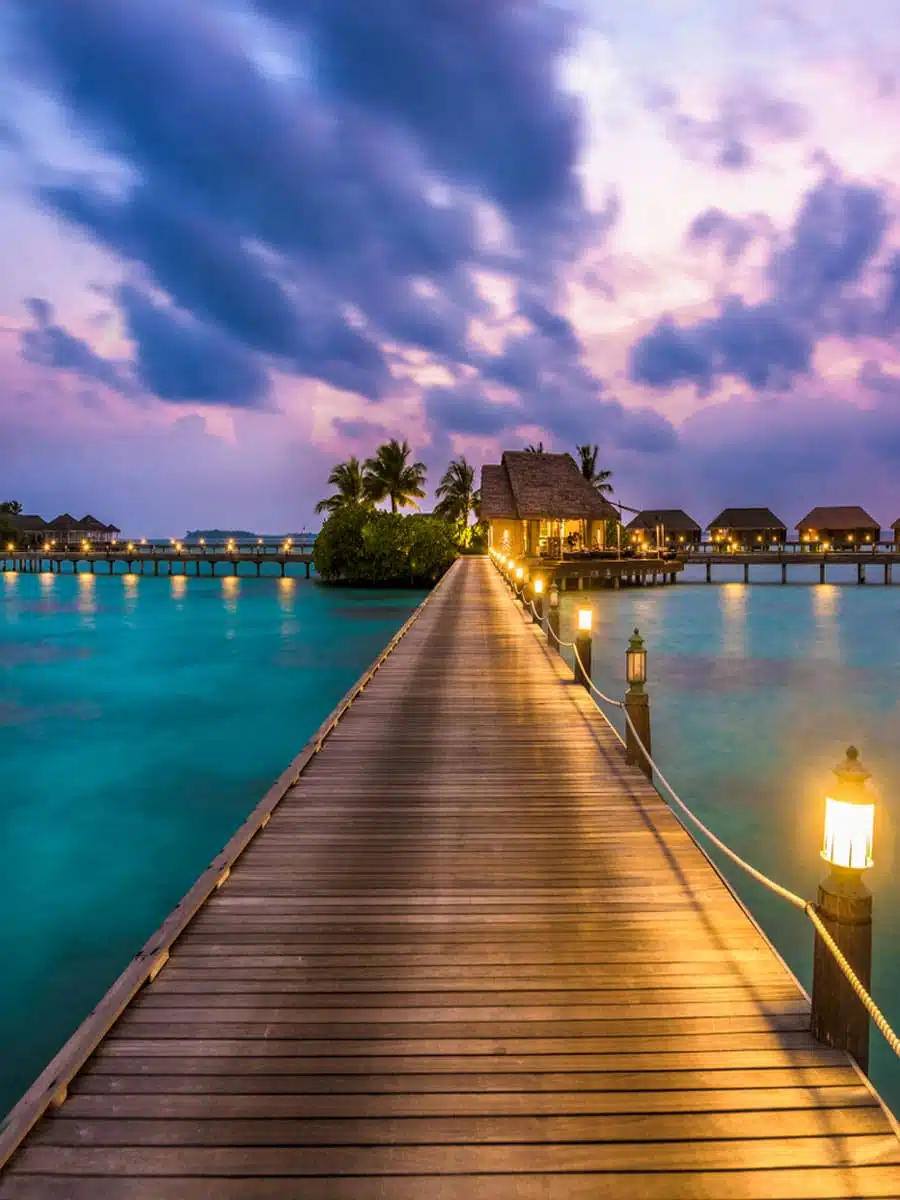 The high season in the Maldives tends to run from December to April – and for a good reason!
During these months, you can expect balmy temperatures ranging from a pleasant 24°C (75°F) during the day and cooling down to around 22°C (71°F) at night. This is also one of the driest times of the year, with little chance of downpours or storms spoiling your fun.
I've always travelled to the Maldives during this time of year and the weather has always been *delightful*.
If you're looking for a vibrant holiday atmosphere, this is the time for you. Many island resorts host events throughout these peak months, such as beach parties and seafood barbecues.
When's The Cheapest Time to Visit the Maldives?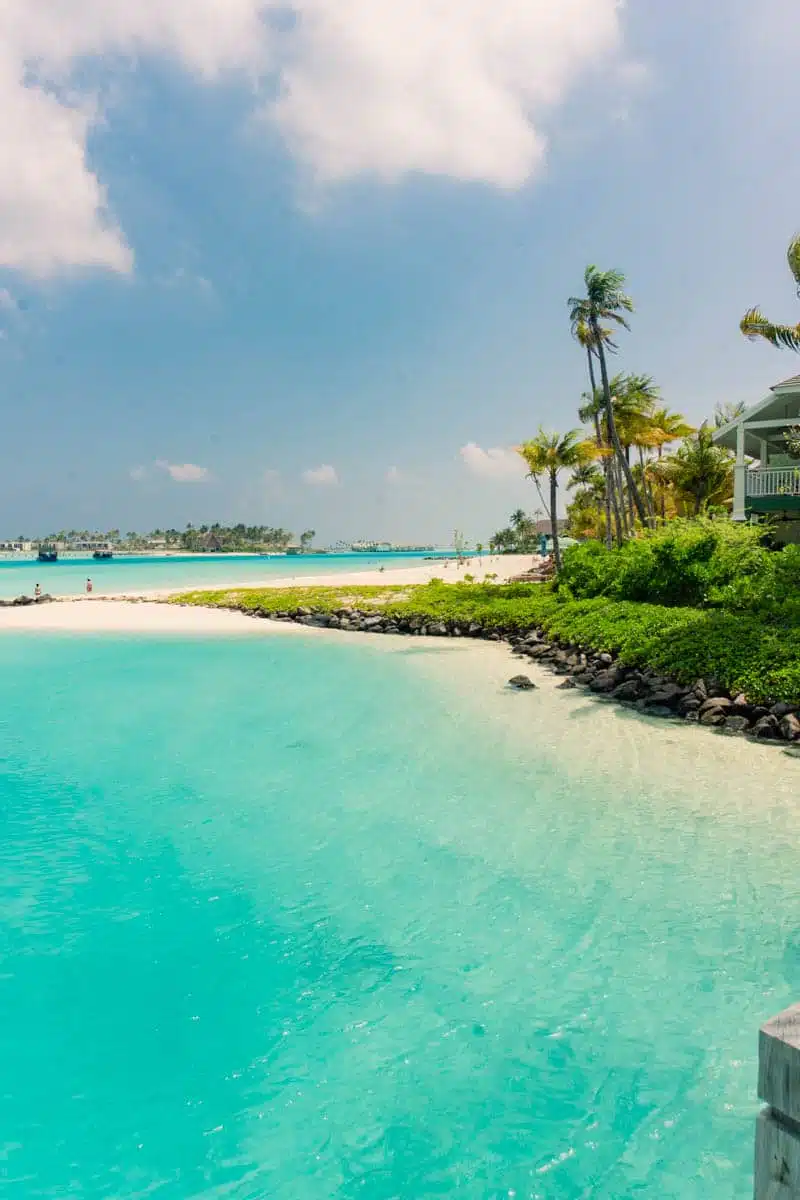 If you're on a budget or looking for a quieter experience, consider visiting during the "shoulder" seasons – late April through May or October through early December.
These months offer mostly great weather (it's still warm!) without as many tourists vying for space. Hotel prices drop significantly during these months, so finding good deals is much easier. Plus, you'll have more personal space on the beach.
If you're trying to save some cash, your best bet is travelling during the monsoon season (May through September).
There will be rain, but that doesn't mean all hope is lost. Many resorts offer discounted rates during this period, and flights are often cheaper. And you'll still get plenty of sunshine in between showers.
Best Time to Go to Maldives on Honeymoon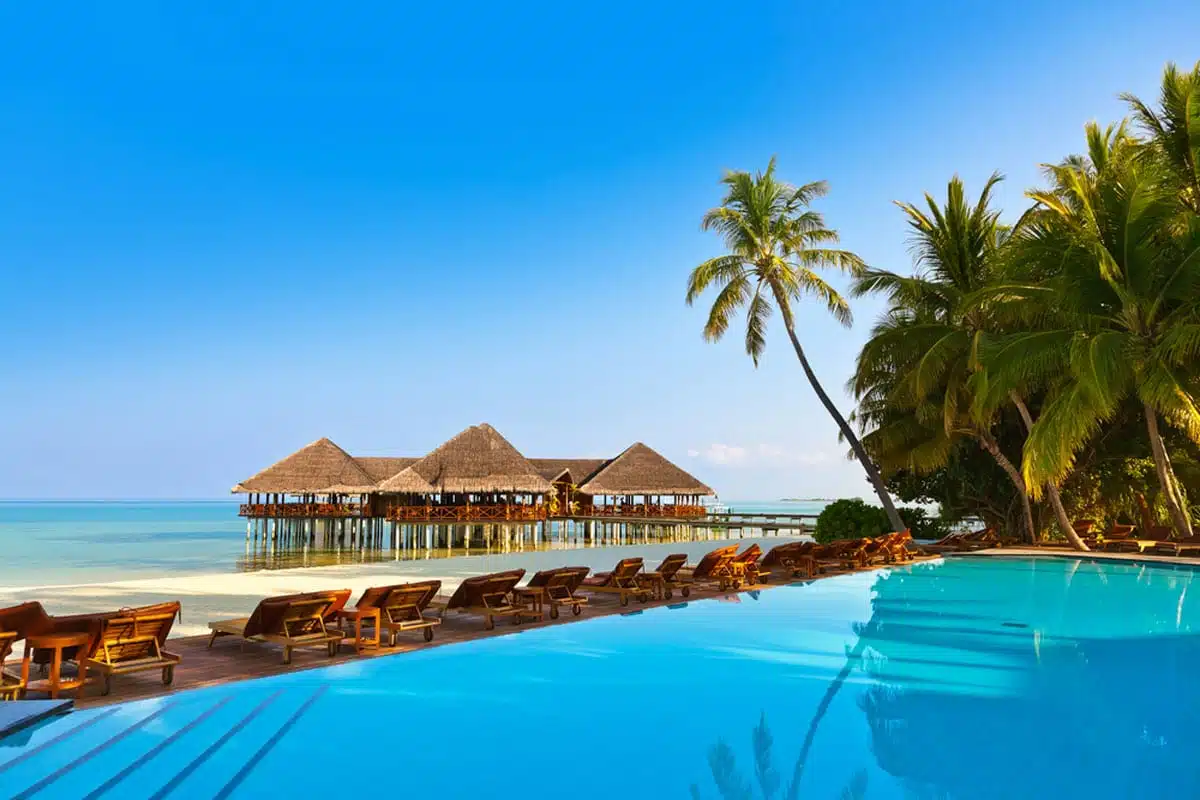 It's not exactly groundbreaking to say that the Maldives are a fantastic honeymoon destination.
Looking for a romantic place to celebrate your honeymoon? Visiting the Maldives from November to April is a no-brainer as it's when you'll get the most sunshine and warmest temperatures.
Visiting during this time may mean crowds of tourists and higher prices, but it also brings more exciting activities like water sports, night markets, and excursions… or just hanging out in your uber-romantic honeymoon villa.
Best Time to Go to The Maldives To See Whales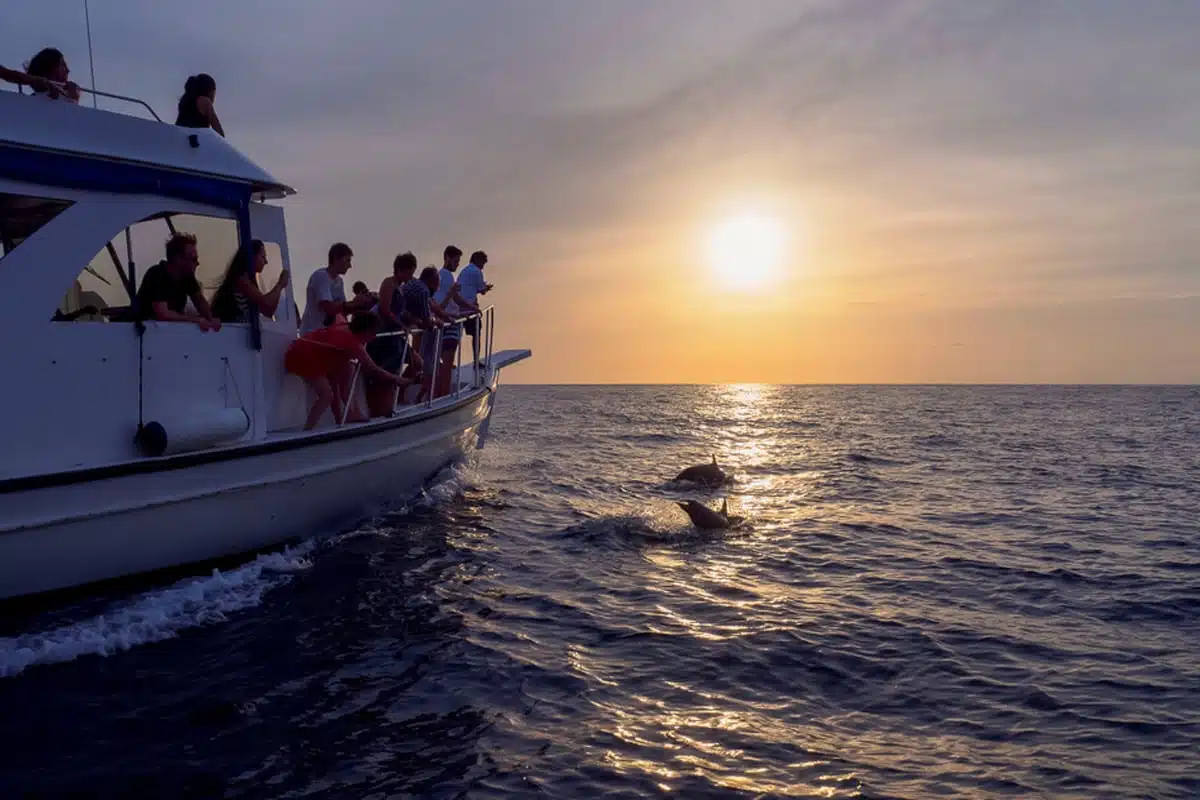 Visiting the Maldives for whale watching is a fantastic experience.
Every year, thousands of visitors flock to this tropical paradise to get a glimpse of these majestic creatures as they make their way through the Indian Ocean. The best time to visit the Maldives for whale watching is between October and April.
Best Time to Visit the Maldives for Diving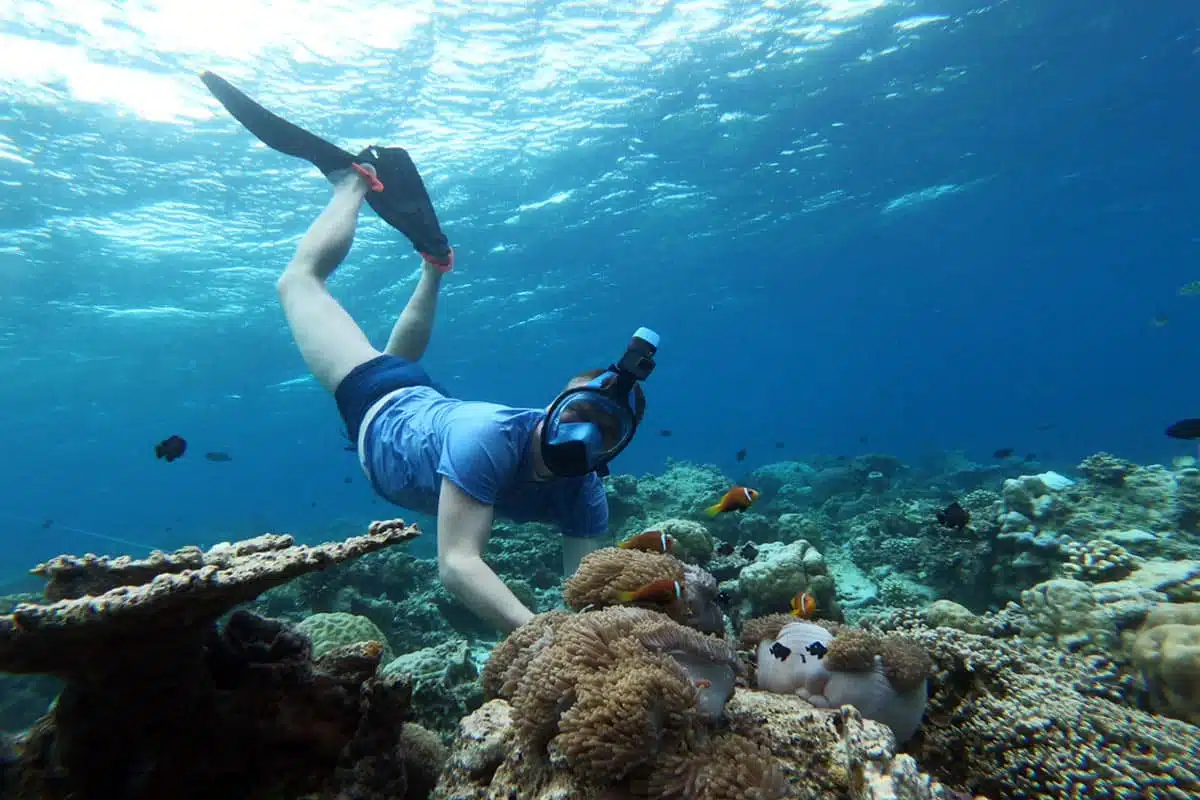 The Maldives is a dream destination for many scuba divers. With its crystal clear turquoise waters, abundant sea life, and gorgeous coral reefs, it's no wonder why. The best time to visit the Maldives for diving is between November and April.
You will see some of the most spectacular marine life, including reef sharks, turtles, manta rays, barracudas, and eels. There are plenty of dive sites and varying depths depending on your experience level throughout the archipelago.
Maldives by Season
Dry Season in Maldives
November – April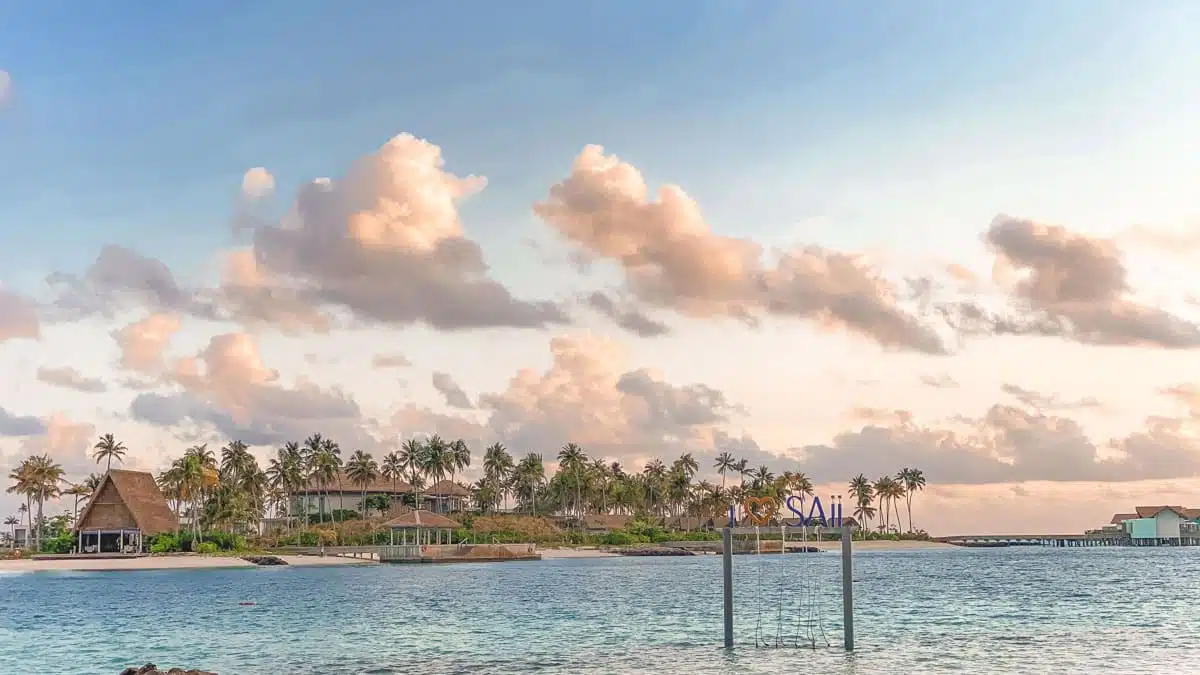 During the Maldives' dry season, you can expect sunny skies for most of November through April. Temperatures tend to range between an inviting 24-31°C (75-88°F), while humidity levels remain relatively low.
It's the perfect season for beach days, snorkelling trips, or simply lounging around in an infinity pool with a fruity cocktail. Ahhh bliss!
Key Events and Things to Do in Maldives in the Dry Season
View the ​​sea of stars or bioluminescence
Celebrate Republic Day in November
Soak up stunning sunsets over the Indian Ocean while enjoying your favourite cocktail in hand
Maldives Victory Day
Pros to Travelling to Maldives in the Dry Season
Visibility underwater is outstanding due to calmer waters
Weather is generally sunny and pleasant, with up to 8 hours of sunshine each day
The Maldives is renowned for its stunning sunsets, but they can be even more mesmerising during the dry season
Cons to Travelling to Maldives in the Dry Season
It can be hot, almost uncomfortably so
Hotels and other services may charge higher prices than normal for accommodation and experiences
​​Flight tickets can be more expensive compared to other times of the year
Wet Season in Maldives
May – October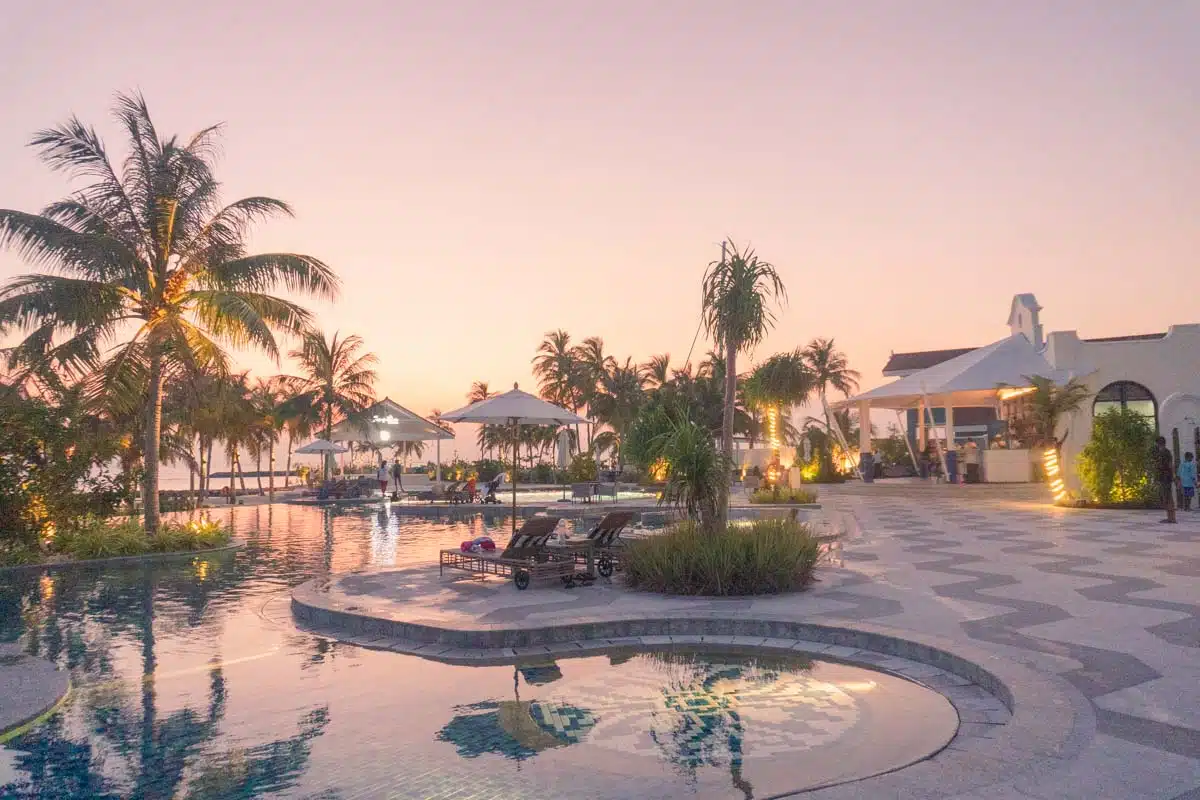 The wet season in the Maldives typically runs from May until October and you should expect some strong winds, heavy rains, and thunderstorms – exactly like your typical monsoon season in other parts of the world.
Sounds grim right? The good news is that, on average, it only rains for about 4 hours a day during this period.
It's also worth noting that temperatures may be slightly lower due to the rain and cooler winds. Despite this, they're still within a pleasant range of 25-30°C (75-85°F). So don't worry about packing too many sweaters.
Key Events and Things to Do Maldives in the Wet Season
Qaumee Dhuvas
Independence Day
Whale Shark Festival
Eid
Relax at one of many luxurious resorts and spas during storms
Pros to Travelling to Maldives in the Wet Season
Cheaper travel costs, flights, hotels, and activities
With fewer people visiting at this time of year, visitors get to enjoy more private beaches
Frequent rain storms and cloudy days make it easier to spot sea creatures
Cons to Travelling to Maldives in the Wet Season
Many of the marine attractions, such as snorkelling and scuba diving, are limited during this period
Lots of humidity which can be uncomfortable for visitors not used to those conditions
The wet season brings with it an influx of mosquitoes
When to Travel to Maldives: Practical Tips + Tricks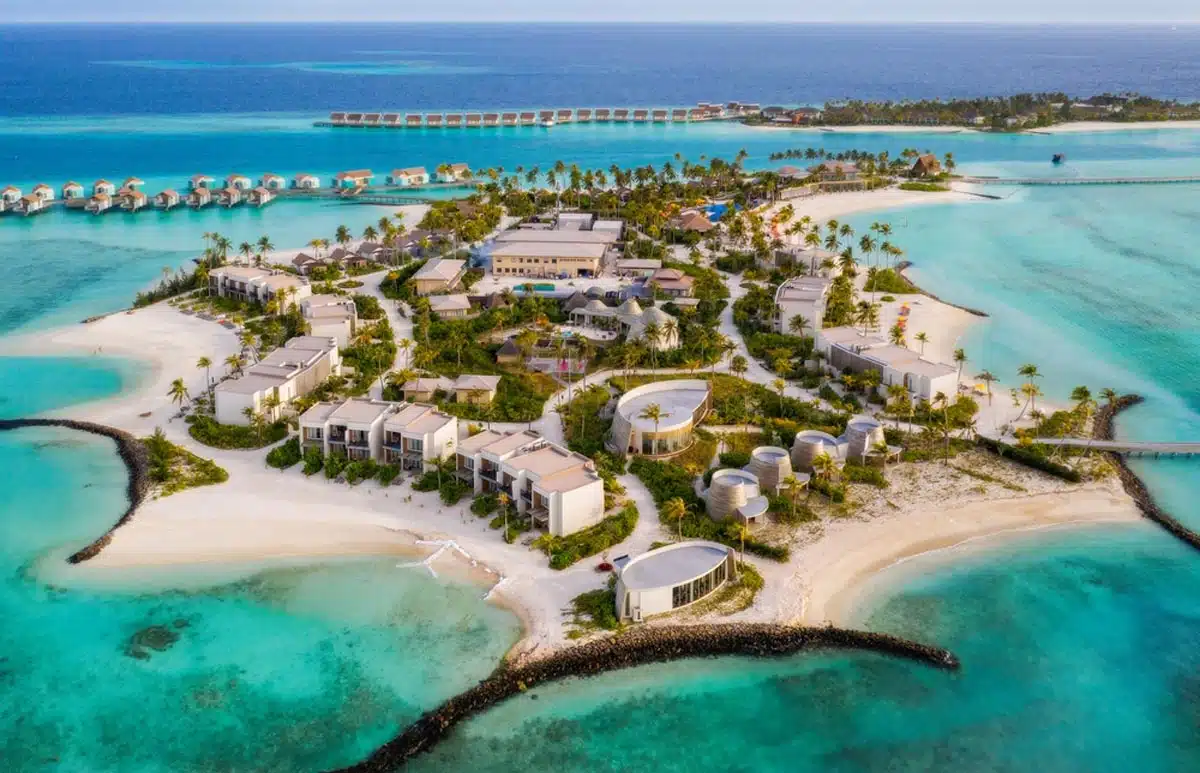 Pack light! As a tropical destination, there's no need for heavy winter clothing and bulky items. Pack lightweight clothes that are comfortable for warm weather and also quick-drying items in case of rain showers. Remember your sunscreen, hat, and sunglasses as well!
The Maldives is home to some of the world's best snorkelling and scuba diving spots, so take some time to explore its underwater beauty.
Although tropical temperatures in the Maldives will likely make you want to spend all day outside, take breaks and stay hydrated with lots of water. Be mindful of extended exposure, and try to wear protective clothing when spending long hours in direct sunlight.
The Maldives is a Muslim country with laws and rules that differ from the Western world. These are especially important to note if you are an unmarried couple or a same-sex couple. Although, as a tourist, there is not much to worry about. Read and respect the laws, and you'll have very little trouble.
When to Go to the Maldives: Read Next