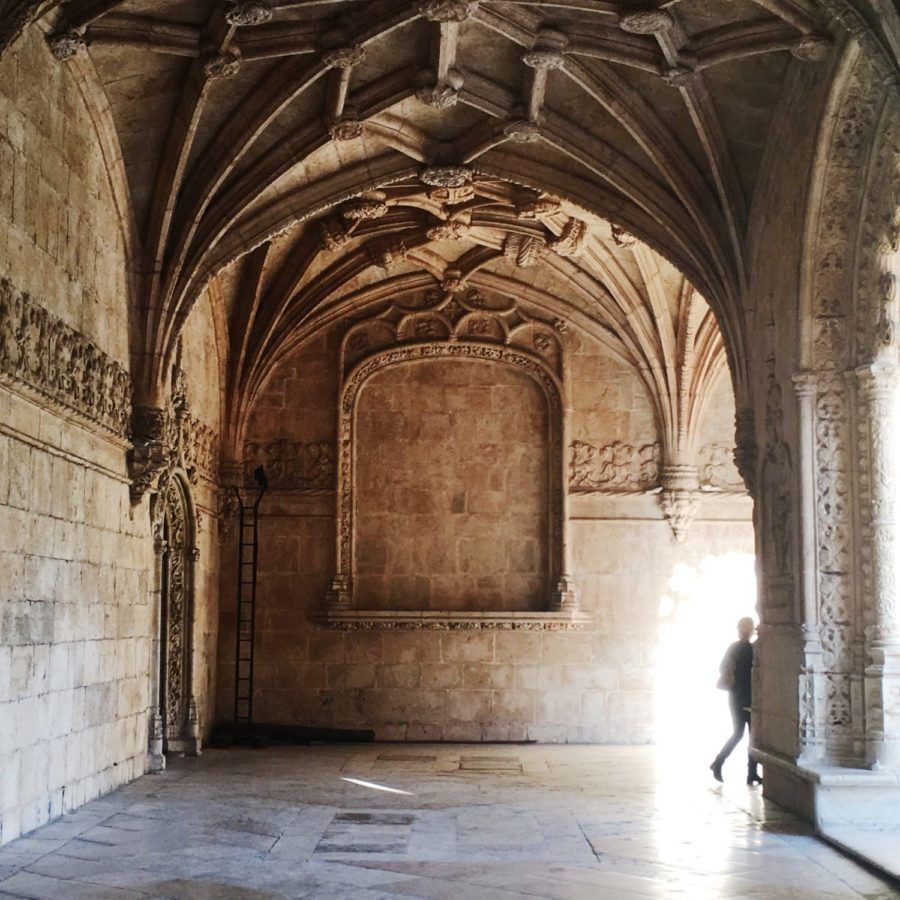 Rich in heritage, history and vibrant cities, Portugal is fast becoming our favourite country. Portugal is a great family vacation as well as couples and solo travellers alike. Here's why.
Porto
It started with Porto. One long weekend five years ago to be exact. We had spent five days (OK, so perhaps it was longer than a long weekend) wandering through Porto's higgledy streets, stopping off for hearty meals featuring a lot of bacalao (salt cod) and healthy amounts of wine and Port.
Porto is inextricably linked with the fortified wine from which it takes its name and more than a few of those afternoons in town were dedicated to visiting the many Port wine cellars. There are so many Port houses in Porto that it would be impossible to visit them all in a short trip, but we dropped into taste the ports of the most-famous and some less familiar names including Ramos Pinto, Taylors and Grahams.
Away from the port houses, there was so much to see in Porto that we decided to take things at a slow pace – choosing a few things here and there but mainly walking around the city. It felt somehow wrong not to be sticking to a scheduled itinerary, but Porto's a city that's made for getting lost in. Every corner hides another view – colourful houses, the iconic bridge, winding streets and, of course, the Douro River.
Not satisfied with just seeing the city, we hired a car and made our way to the Douro Valley for a few of those nights, indulging in yet more indulgent food, wine and port and taking in the spectacular landscapes of some of the world's oldest vineyards.
While the number of tourists paying attention to and visiting Portugal has changed, the friendly warmth and welcome given by the Portuguese has not. On our last evening in Porto, we chanced upon a newly opened bar and restaurant and got chatting to the owner. It was midnight by the time we left, but that didn't stop him from calling his mother so that he could give us the precise recipe for the membrillo we'd loved so much to try at home (it's still my go-to membrillo recipe today).
It was the kind of trip that ingrains itself into your memory. Subsequent travels have faded into a blur, but I still remember Porto's distinctive tastes, sounds and smells.
Porto: Don't Miss
Igreja de São Francisco

Serralves

Cathedral Sé

Jardim do Palácio de Cristal

DOP

Port Houses: including Sandemans, Ramos Pinto, Taylor's and Grahams
Check out more Porto travel tips.
Lisbon
Five years later, I find myself sitting in a bar in Lisbon's trendy LX Factory. Though the city and vibe are completely different to Porto, the appeal and elegance are the same.
It's impossible not to go to Lisbon and be at least the tiniest bit charmed by its vibrant atmosphere. It's no coincidence that Lisbon might just be one of this year's hottest (and most written about) destinations: this is very much a city that's alive and one of the most exciting places to visit in Europe. Few places can boast the unique clash of age-old history and thriving present that is Lisbon's greatest charm.
This time, there was an itinerary: street art, the Monasterio de San Jeronimo, Monument to the Discoveries, Lisbon's best seafood restaurant – we were on a mission. Even if you only have a few days in Lisbon, there's so much to explore.
My one piece of advice? Wear comfortable shoes and prepare to walk, lots. Much is made of the fact that the city is built on seven hills (yes, seven) but walking is without a doubt, one of the best ways to see the city (that said, our Sunday morning tour in a vintage sidecar was pretty wonderful too). Whether you're planning a romantic getaway to Lisbon or a trip with your buddies – it's perfect for both.
Lisbon: Don't Miss
LX Factory

Monasterio de San Jeronimo (in fact, Belem in general)

Cervajaria Ramiro

Time Out Market

Andre Saraiva's Street Art

Alfama

Nightlife in the Cais do Sodre
Portugal: Explore More
Keen to explore more
breaks in Portugal cities
and everything in between (we certainly are
– which is why we couldn't resist a luxury getaway to the Algarve a few weeks ago)?
Inntravel
offer slow holidays – following detailed routes and maps but taken completely at your own pace. We've talked about
travelling to Lisbon and Porto
– why not pick a route that takes in both destinations and the relatively unexplored coast in between? It's time to discover the rest of the country and #journeythroughportugal
This post was created in collaboration with Inntravel. As ever, our thoughts and opinions are our own.