Shake up a quick and dirty mango margarita on the rocks with this easy cocktail recipe.
Don't you just hate it when people keep telling you to look on the bright side of things? Like "It doesn't matter that things are falling apart, at least you have your health!".
Umm, thanks. I appreciate your useless and relentless positivity. Not.
I was going to start this post talking about how the upshot of self-isolation is that it's the perfect chance to work on your cocktail-making skillz. This would provide you with the dual benefit of keeping you welcomely sozzled for at least some of this current nightmare and being able to impress your friends with your shaker abilities once this whole shebang is over and we're actually allowed to see other people again.
Can you believe, I was even going to bandy about the phrase quarantini – in some cheeky riff on martini (which this isn't even) and quarantine?
But then I realised that was all grade ten bullshit. I was being one of those positive people I hated.
So I'll play it straight with you.
This easy mango margarita is drinkable AF.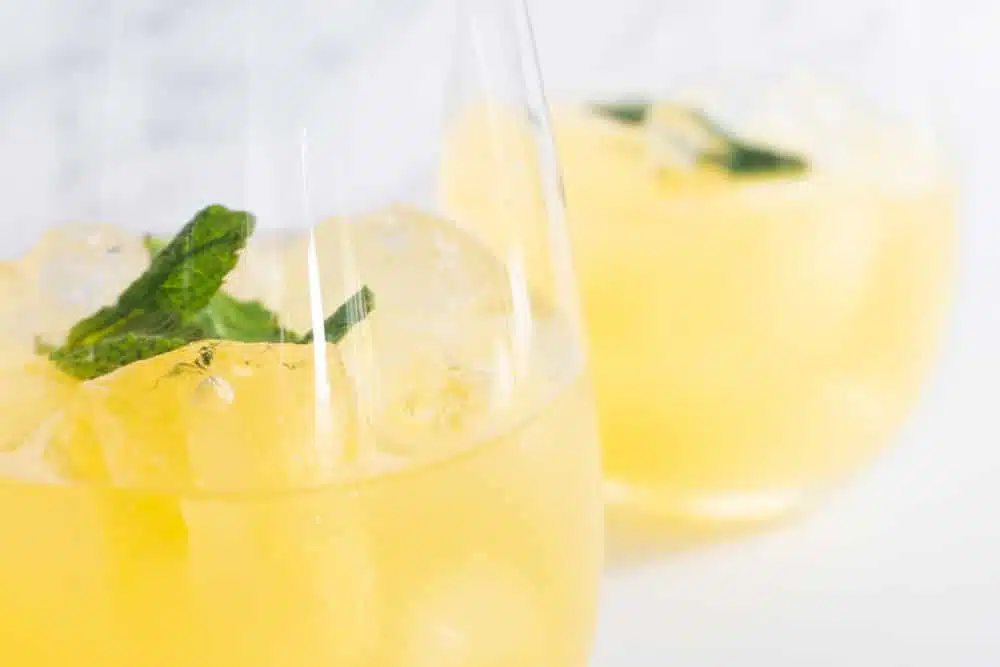 It's easy to make at home and does that cute fruity, sour thing that is nigh on irresistible in a cocktail.
This mango and tequila recipe flirts with all your tastebuds, lighting up the different parts of your tongue like some hot girl in the club.
It's boozy enough to make you a bit tipsy if you have more than one, but not so boozy that you're going to fall to the floor like you've been struck down by the holy spirit after having a few sips.
Sound good? Let's dive in.
PS: You might also want to check these cocktail recipes out
Practical Tips for Making Fresh Mango Margaritas
Use a Fresh Mango
You can use mango juice to make this cocktail, but I'm not a huge fan of this approach as it tends to come out too sweet. Instead, I'd recommend using a fresh mango, blitzing the flesh and straining the juice (either through muslin or a fine sieve) before you start. It only takes a matter of minutes but makes for a better cocktail.
At the end of the day though, if you do make it with pre-made mango juice, it's going to taste 80% as good, which is 100% better than no cocktail at all.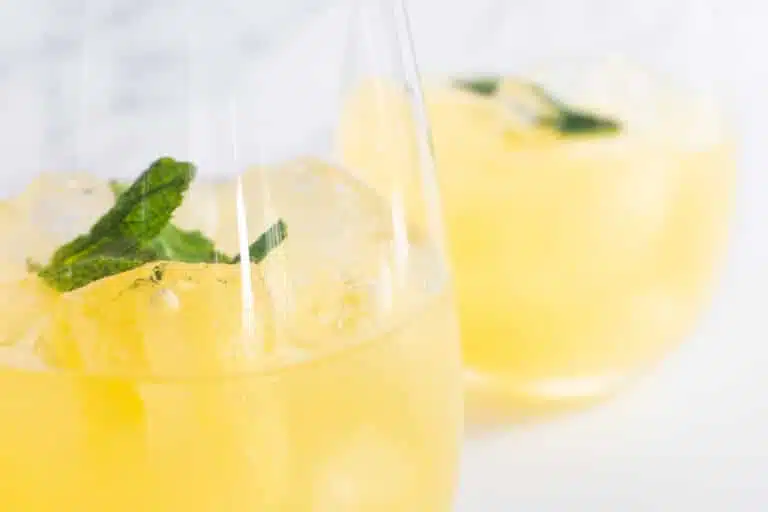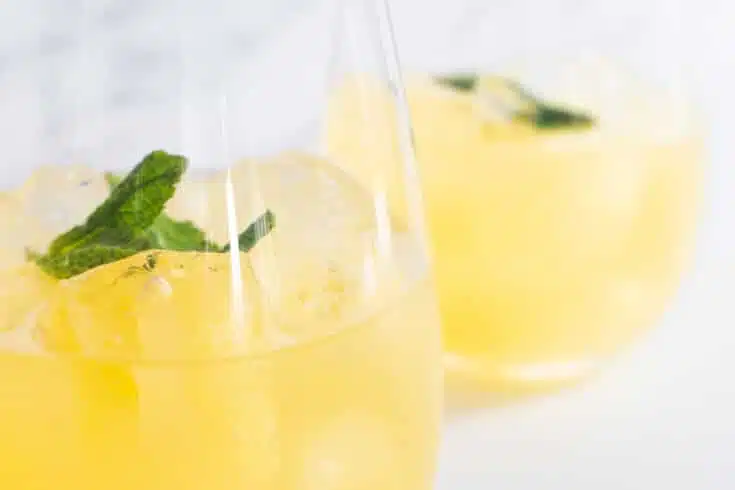 Yield:

Makes 1 cocktail
Mango Margarita Recipe
Shake up a mango margarita with this easy recipe - combining mango, tequila and a few simple ingredients for a refreshing cocktail.
Ingredients
50ml tequila
25 ml triple sec
25ml lime juice
25ml mango juice (preferably fresh) made from ½ mango
Ice
Optional: Salt and salt & chilli for rim
Instructions
Prepare the mango margarita glass by dipping into lime juice then coating in salt. This is easiest if you roll the glass on a plate/ tray scattered with salt. Half-fill the glass with ice.

Blitz the mango to a puree in a food processor and strain.

Add the tequila, triple sec, lime juice and mango juice to a shaker filled with ice. Shake well.
Strain the cocktail into the prepared glass and serve.

Nutrition Information:
Yield:
1
Serving Size:
1
Amount Per Serving:
Calories:

227
Total Fat:

35g
Saturated Fat:

11g
Trans Fat:

0g
Unsaturated Fat:

15g
Cholesterol:

101mg
Sodium:

3139mg
Carbohydrates:

65g
Fiber:

5g
Sugar:

37g
Protein:

38g
Love this? Save and Share on Pinterest!