Seeking out adventure, getting back to nature and memorable travel moments – Jennifer Haddow of Wild Women Expeditions talks to us about what makes a wild woman and stepping out of your comfort zone.
In Conversation With Jennifer Haddow
Can you tell us a little bit about yourself? When did you start travelling? Have you always been an adventurous person?
I never really travelled when I was growing up, in Newfoundland, Canada. I had wanderlust from an early age but didn't have the chance to go anywhere until I was invited to travel to Egypt. Suddenly, the world opened up for me and I've never looked back!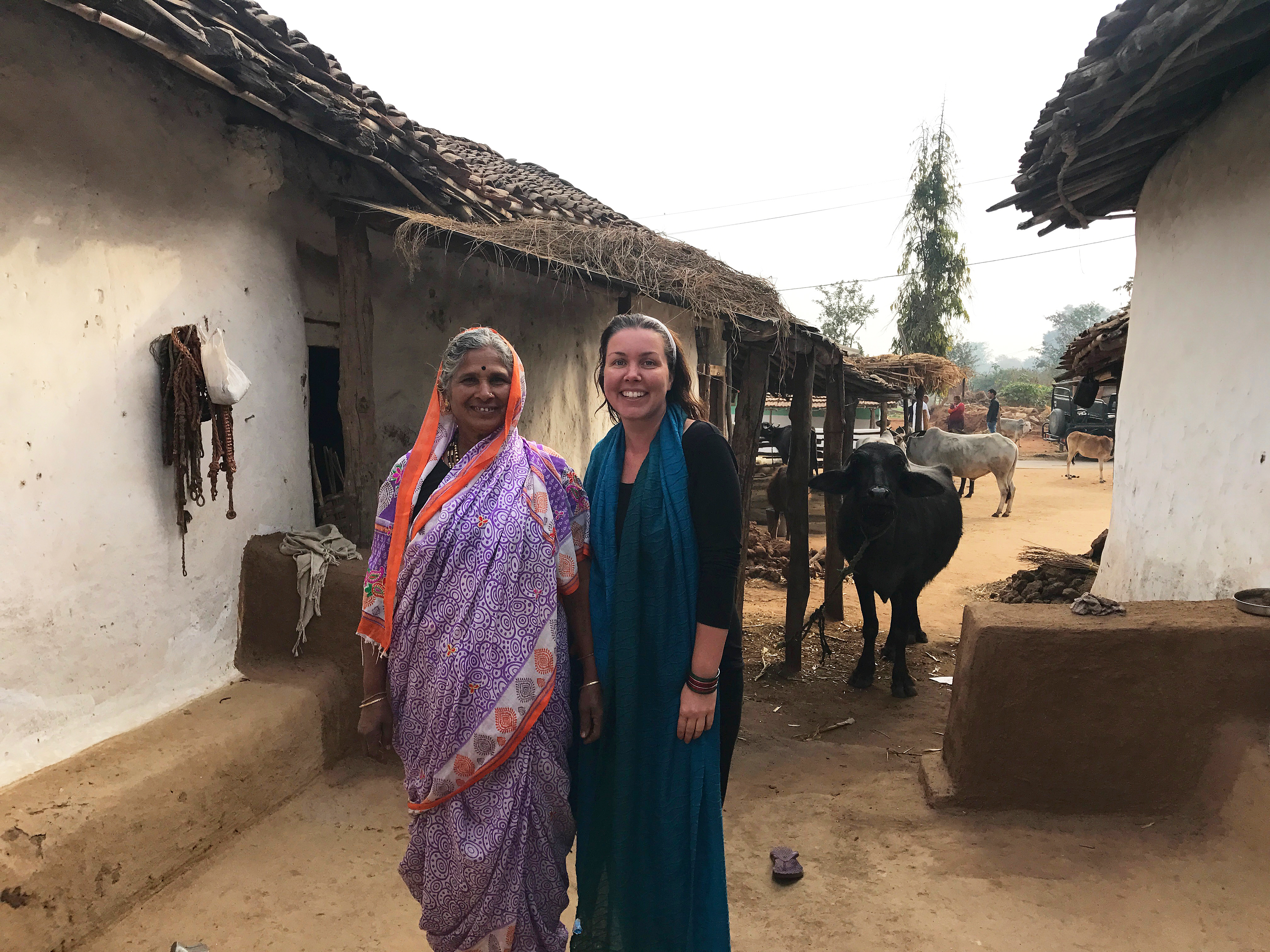 What's the most important thing for you about travel?
It's so important to me to travel with an open heart and open mind. When I am a guest in someone else's home, I try to pay attention to where I am invited and not impose myself. Tourism is at its best when it gives back to communities and engages in a respectful way and helps to protect the environments we are able to experience in our travels.
What's your favourite outdoor activity and why?
I live on an island off the coast of British Columbia and kayaking is my passion – the experience of paddling near orca whales and feeling the swell of the sea move me along is my idea of bliss.
What is a wild woman and where do you find her?
In her book "Women Who Run With The Wolves", Clarissa Pinkola Estes wrote: Within every woman there is a wild and natural creature, a powerful force, filled with good instincts, passionate creativity, and ageless knowing. Her name is Wild Woman, but she is an endangered species."
That sums it up for me – we are ALL Wild Women, but too many of us have forgotten how to let her run free. That is why we offer these Wild Women Expeditions, so we can explore that side of ourselves and enjoy our connection with wild nature in the company of other women.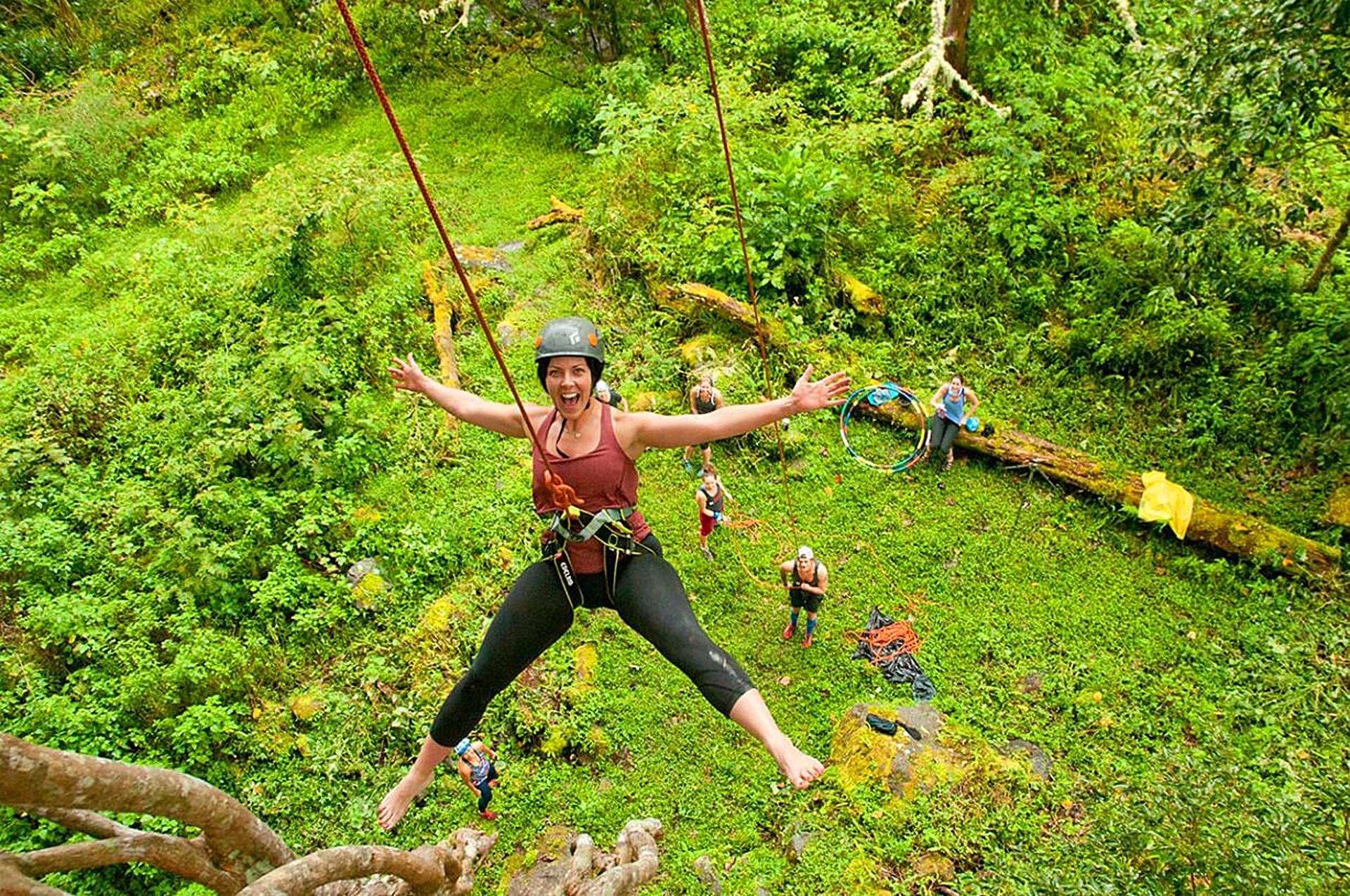 What made you set up Wild Women Expeditions? Why women and not "Wild People"?
When I became Director of Wild Women Expeditions, I was looking for more experiences myself to share with other women in the outdoors. I love to travel with my husband and brother and son, but there is a different dynamic that emerges when it is just the women going out to have a good time together. The jokes around the campfire are different. The way women will step into leadership roles and take on the heavy lifting is different. Women support each other in a different way. So many women enjoy the feeling of being with other women on an adventure, and it isn't anti-men at all, but very affirming to women that they can do it themselves.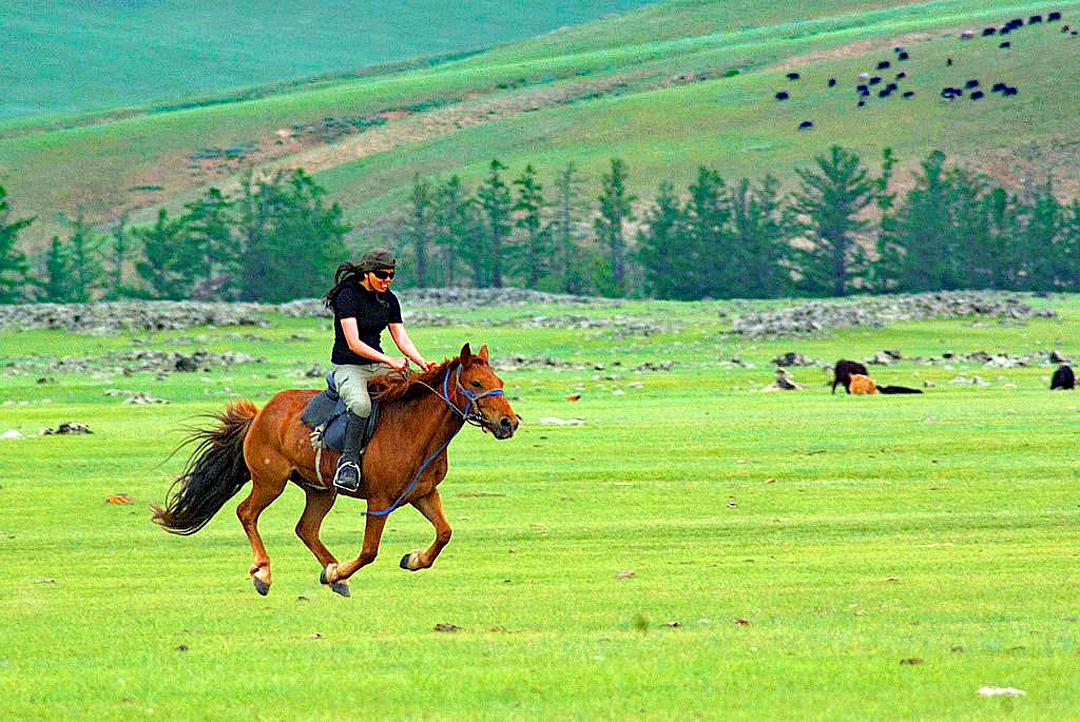 What do you think attracts women to these expeditions?
I hear from many women that they love the friendships that are made on our trips. We are loads of fun! Some women come on our trips with their mother or daughter or sister or best friend and want to step outside of their comfort zone with confidence and know that we've got their back. They love that we have awesome female guides and a very positive, empowering focus on our trips, and that we are committed to ethical tourism and supporting women in the places we visit.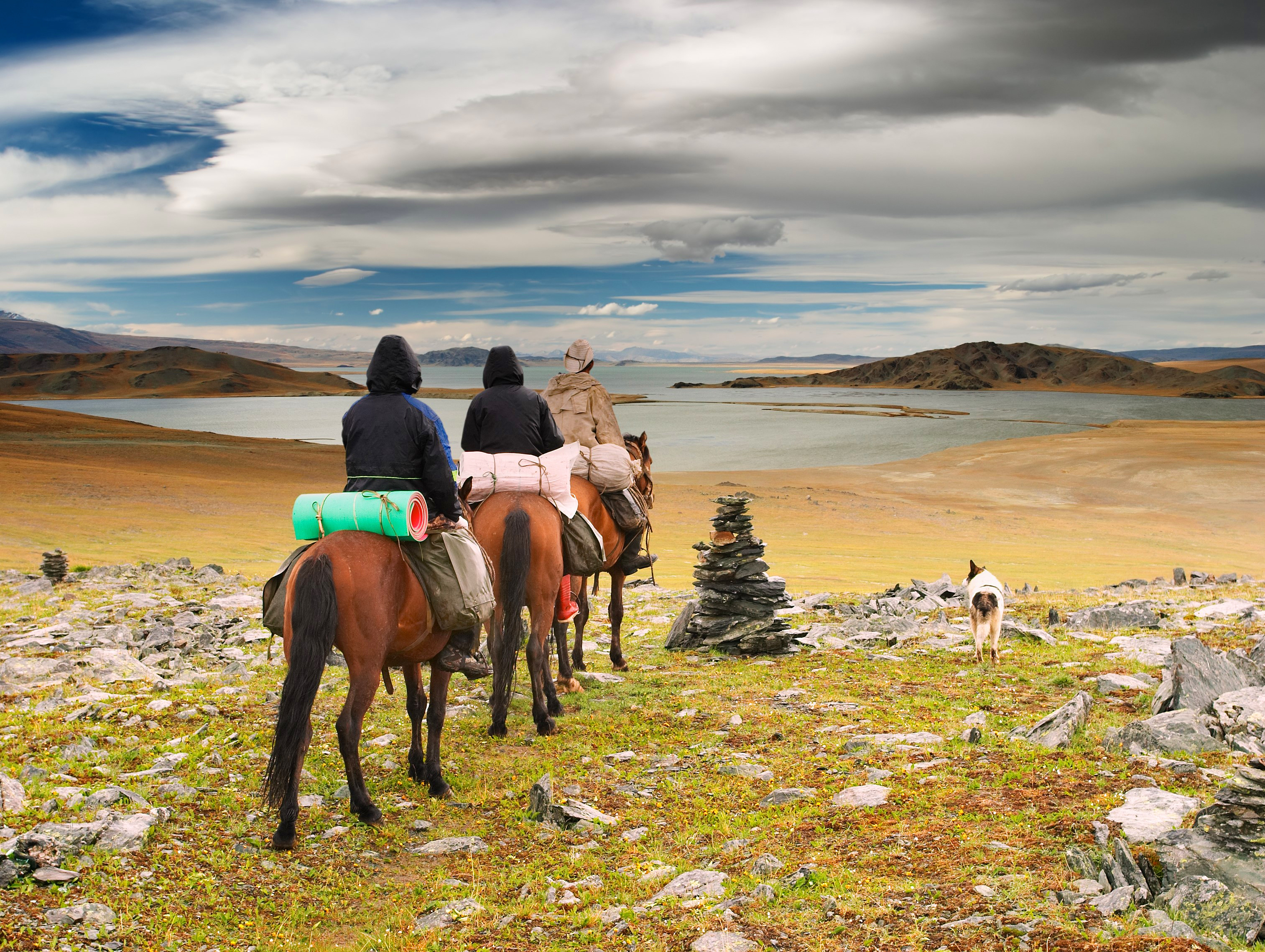 What's your most memorable travel moment and why?
Last year I travelled in Egypt and sailed down the Nile on our Wild Women Egypt tour, and we stopped and had hibiscus tea with a group of women in the countryside, in a thatched roof house. We sat on the ground with the grandmother, mother, sisters and children and shared our stories and had lots of laughs together, although we didn't speak each other's language. It was one of the most heartwarming experiences, to really connect with people in an authentic way and feel welcomed.
What's the most memorable expedition you've led and why?
On our Wild Women Tour of Egypt, taking the women to the temple of Hatshepsut, the only female Pharaoh, was one of the most memorable experiences. To enter the temple in a group of women, we were all in awe and the feeling of women's power was palpable.
What's the least enjoyable trip you've been on or led?
I spent a day in Beijing and vowed to never again spend time in a city where everyone wears a mask to survive the pollution. I am spoiled to live in Canada, on the edge of the largest coastal rainforest on Earth, where the air is pure. I avoid many cities because of the toxic atmosphere and prefer to travel in wild places where I can breathe deeply!
What's your favourite travel destination?
I love exploring the wilds of British Columbia, there are so many incredible natural wonders there and I feel so energized on the west coast. I love being on the ocean and kayaking on the west coast around Haida Gwaii and Clayoquot Sound is my idea of paradise.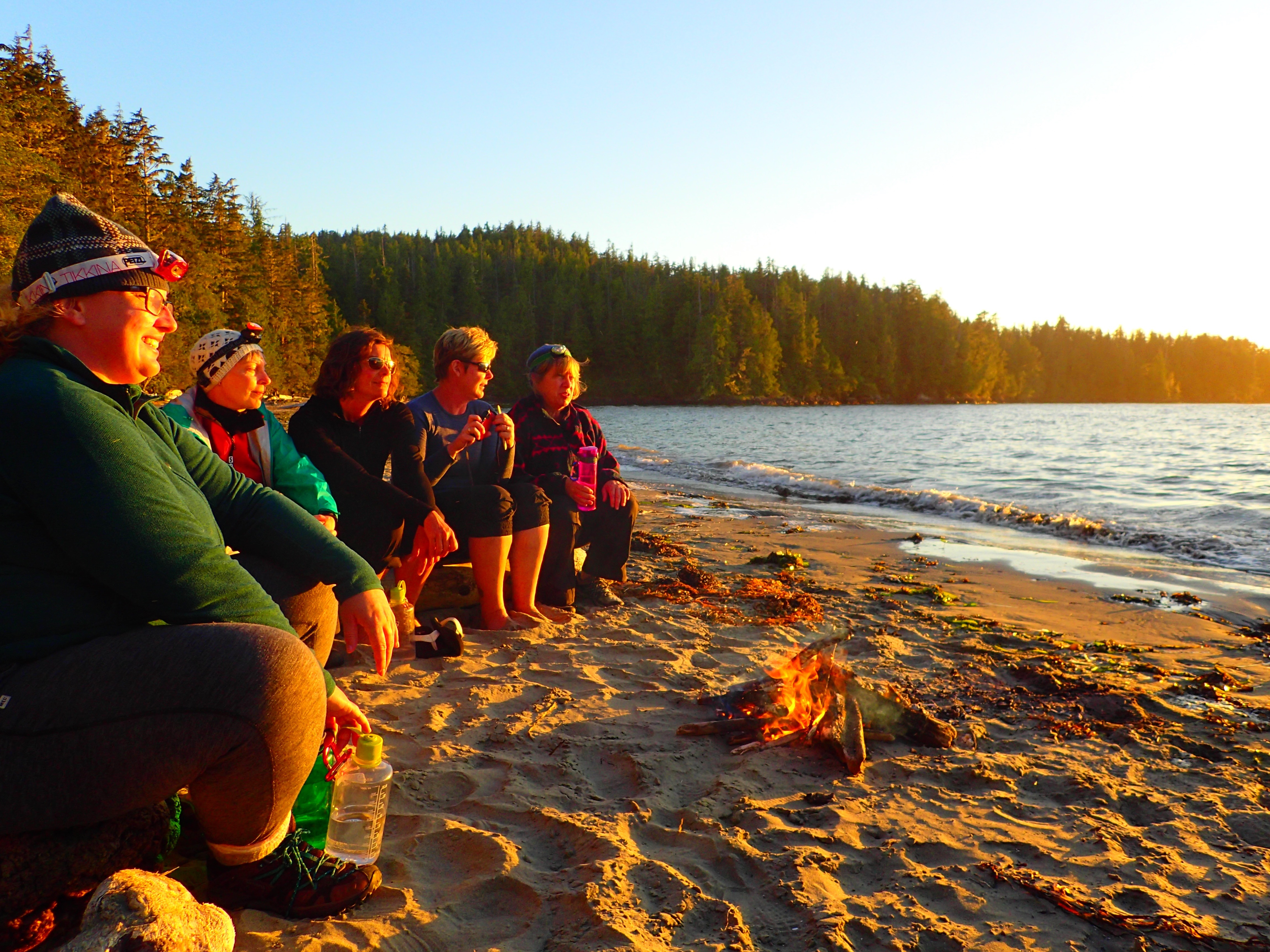 What do you predict for the future of travel?
I think that travellers are getting savvier about sustainability. They know what is going on behind the scenes of their trip and understand more about the impact they have on their travels. For example, elephant riding in Thailand used to be very popular, and now tourists are learning about the horrible abuse elephant suffer in the tourist elephant trekking camps and are opting to visit elephants and help take care of them. On our Wild Women Thailand tour we visit an elephant rescue sanctuary and support community-based projects to protect elephants.
What's next for Wild Women Expeditions?
Bhutan! I am on my way to Bhutan next month to design our new Wild Women tour of Bhutan that we will be offering in 2018. I have done a lot of trekking in the Himalayas and Bhutan is one of the most exciting new tours we will be offering in this region.
Tell us a quirky fact about yourself.
I ride motorcycles and have a son named Harley.
About Wild Women Expeditions
Wild Women Expeditions (wildwomenexpeditions.com) is founded on the beliefs that:
Women need opportunities to just be themselves, together;

The wilderness helps women connect with elements of their psyche that may be lost in the daily hustle and bustle;

Pairing women and wilderness often encourages women beyond their comfort zones, leading to increased confidence;

These ingredients can be transformational, perhaps leading to answers to the question that Poet Mary Oliver poses:

What is it you plan to do with your one wild and precious life?
Today, Wild Women Expeditions offers more travel departures for women only than any other company in the world. And it brings women-only travellers to more countries than any other women-only travel company. In 2018 it will have programs in 26 separate countries.
---
Looking for more travel inspiration? Check out these 23 travel quotes to fuel your wanderlust.
---
Love this? Save and share on Pinterest!