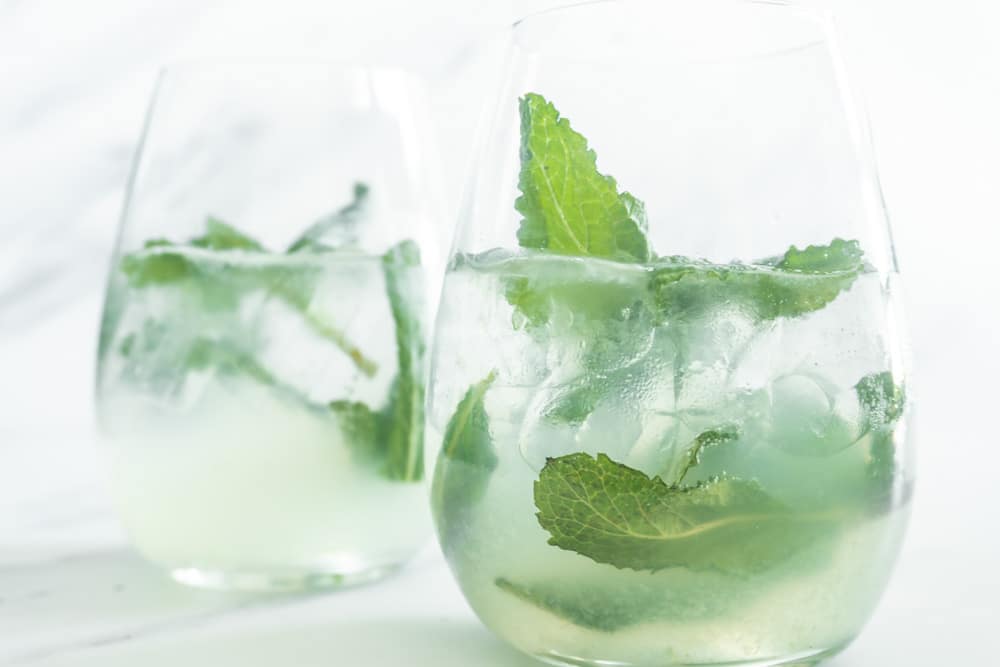 Mojitos need no introduction – the minty, refreshing cocktails that go hand in hand with lazy summer days – equal parts refreshing and tantalizingly boozy.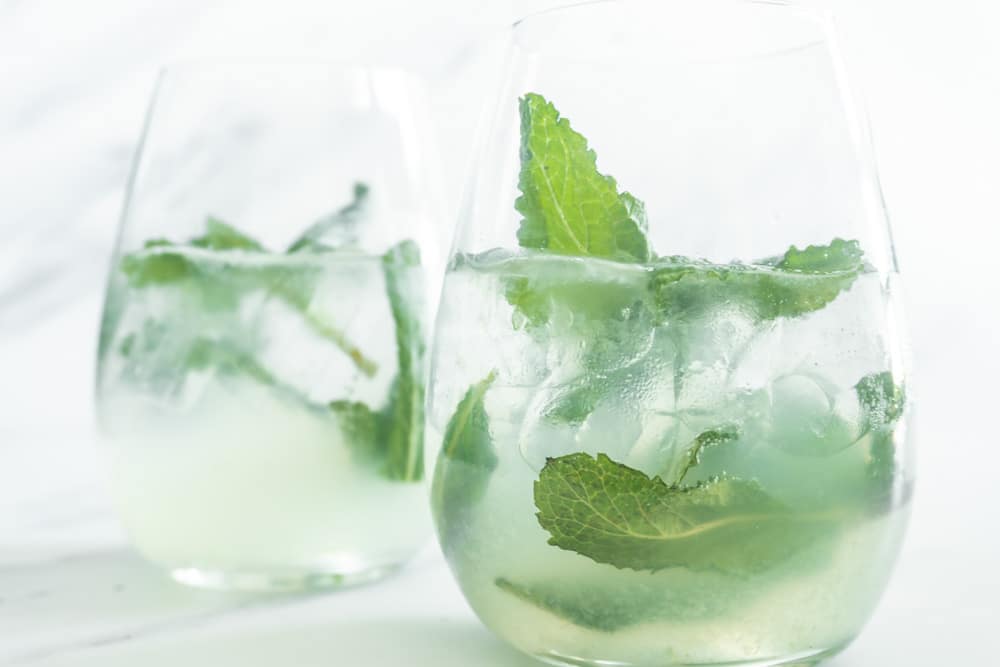 I've always been a big fan of a mojito – never more so than on my trip to Cuba when I drank a near endless stream of them, trying to quench my raging thirst as I sweated on the beach, or helping me to work up the courage to jump on the dancefloor and salsa with the locals on humid nights in Havana.
It feels like a million years ago now.
Locked up in our flat, only leaving for my daily exercise or harried trips to the supermarket, the idea that I used to be able to hop on a plane and smash mojitos whilst dancing close to absolute strangers seems completely alien, a throwback of another life.
Anyway.
What I took away from that trip (aside from the several bottles of rum I stashed in my suitcase to bring home) was just how easy it is to make a mojito at home. All you need are a few simple ingredients and you can concoct your own little taste of Cuba in your kitchen.
Mojito Ingredients
The ingredients for a mojito are incredibly simple.

White rum
Mint
Caster sugar
Lime
Soda water
How to Make a Mojito: Practical Tips
Muddling
Muddle the limes and sugar in a glass until the sugar dissolves. This is easiest with a muddler, but you can use the end of a rolling pin if you don't have one.
Preparing the Mint
The flavours of mojito are simple, so it's important that you make each one shine.
Smack the mint between the palms of your hands to release the aromas before you add it to the glass and muddle.
Finishing Off
Fill the glass to ⅔ full with ice and pour in the rum.
Top with soda water (not too much or it will overwhelm the other flavours), stir, garnish with a sprig of mint and slice of lime and serve.
It really is that easy.
Yield:

Serves One
The Best Mojito Recipe I How to Make a Mojito
A mojito cocktail is the taste of summer - but they're also really easy to make at home. This mojito recipe walks you through how to make your favourite cocktail, step by step.
Ingredients
50ml white rum
2 wedges lime
2 sprigs of mint (plus extra to garnish)
½ tsp caster sugar
Soda water to top
Instructions
Muddle the limes and sugar in a glass until the sugar dissolves.
Smack the mint between the palms of your hands, add it to the glass and muddle.
Fill the glass to ⅔ full with ice and pour in the rum.
Top with soda water, stir, garnish with a sprig of mint and slice of lime and serve

Nutrition Information:
Yield:
1
Serving Size:
1
Amount Per Serving:
Calories:

149
Total Fat:

0g
Saturated Fat:

0g
Trans Fat:

0g
Unsaturated Fat:

0g
Cholesterol:

0mg
Sodium:

36mg
Carbohydrates:

20g
Fiber:

4g
Sugar:

7g
Protein:

1g
Love this? Save and Share on Pinterest