Planning on travelling for a while but want to make the most out of your money? We've chosen ten cheap backpacking trips and destinations where you can have an awesome holiday without breaking the bank.
By Saffron Hooton
1. Thailand
Thailand's reputation as a cheap backpacking destination is long-established. Renowned for its long stretches of sandy beaches, wealth of ancient temples, and delicious food, it's no wonder that it is high on backpacker's radars.
Not only is the accommodation incredibly cheap (with hotel rooms costing as little as $10) but its thriving street food scene with tonnes of cheap tasty eats and beers means you'll never need to break into the big notes.
Entry to temples and other attractions is very affordable, there are lots of perfect beaches for you to flop down on and transport is inexpensive.  Thailand offers backpackers a truly stress-free backpacking trip without breaking the budget.
---
Want to know more? We've chosen the 10 best things to see in Thailand to help you plan your trip.
---
2. Portugal
Although backpacking in Portugal is going to be more expensive than Thailand, there are many savvy shortcuts to save cents visiting the sunny hotspot. It feels like Portugal has really exploded onto the international travel scene this year, with hotspots like Lisbon and Porto grabbing everyone's attention.
If you don't mind spending a little more time travelling from A to B, buses are much more affordable than trains. With the money spared you could invest in a good read to keep you company along the ride (if you're in need of a little guidance, check out our list of 30 Incredible Books to Read on the Road.)
A hostel bed begins at a price of around €15, with restaurant meals costing just half of that. Many of the gardens, museums, and markets are free so there's no need to worry about drawing yet more cash out of the bank.
---
Read our Portugal travel guides for more inspiration.
---
Love this? Save and share on Pinterest.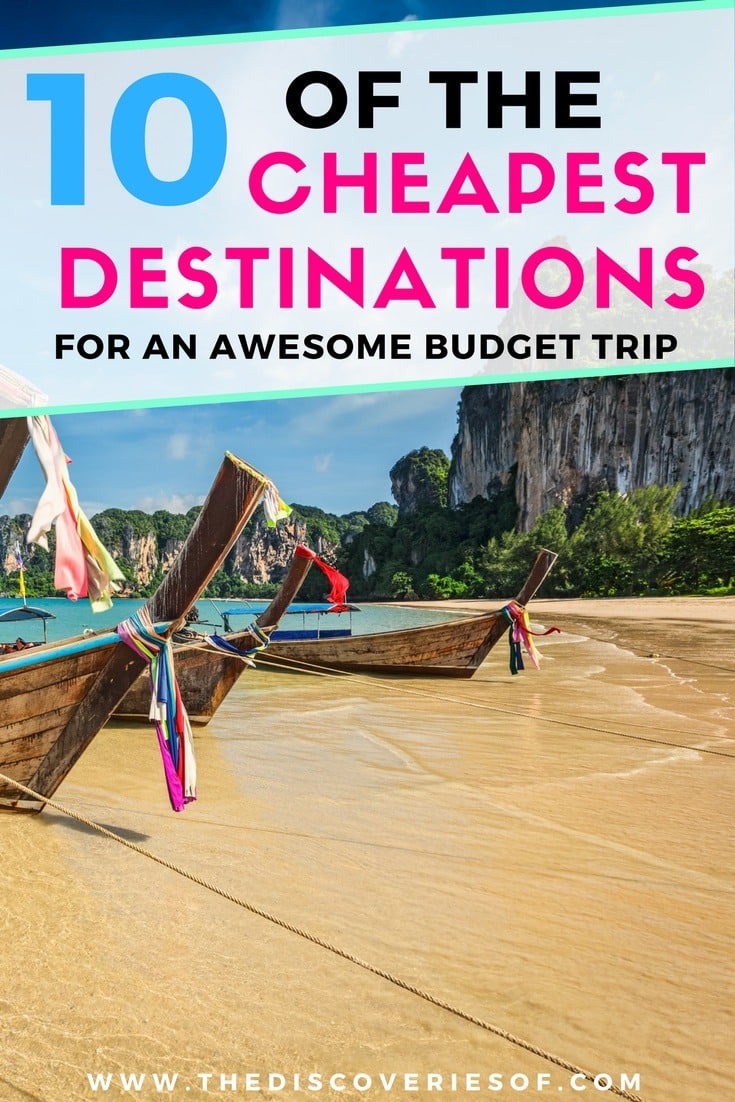 3. Nepal
Nepal is the hilly, holiday haven nestled between India and China that won't empty your purse. If you can manage squishing into one of the public taxis then you'll save paying the slightly dearer fares for buses. With hostels advertising rooms for as cheap as £4, Nepal is the ideal backpacking destination for those of you vacationing on a budget.
Nepalese street food is tasty, affordable, and served on almost every corner so you won't need to wander far to find a cheap meal.
There are many different trekking routes that can cost next to nothing if you're not afraid of going solo. In addition to many religious sites and historical buildings, Nepal hosts festivals during many of the months of the year that are free to join in with. Of course, Nepal's most famous landmark is no other than Mount Everest – scaling the mountain is no easy (or cheap) feat but is the ultimate adventure for those who've done the training and are up to the task.
---
4. Colombia
The heat, beautiful Colombian beaches, and untamed rainforests are all perks of backpacking in this super affordable holiday destination. With a vast range of hostels demanding less than $10, you'll be able to enjoy the many sites of Colombia without it costing an arm and a leg. You'll save plenty eating street food and shopping from the local markets. Use a little charm and you'll be able to haggle the prices of tours, treks, and hikes down to within your budget.
---
5. Bolivia
Backpacking trips to Bolivia promise raw, unkempt beauty without a huge slice out of your pay cheque. Bolivia is known for its Amazon jungle, mountain ranges, salt flats and all-round beautiful landscapes, all of which can be toured relatively inexpensively. Hostel prices range from £5 to £20 – the perfect place to meet other travellers on the road.
---
Our writers have chosen these must-see destinations in Bolivia.
---
Shopping is inexpensive. With markets such as the Witches Market and El Alto in La Paz, you'll be able to snag all sorts of bargains. You best believe Bolivia is one of the best, cheap holiday trips suited for both newbie and experienced backpackers.
---
6. Vietnam
With hostels costing from $3, occasionally including breakfast within the price, Vietnam has earned its place as one of the cheapest backpacking destinations. Museums and temples are scattered all over Vietnam and only require a small entrance fee.
Solo treks will save you from paying guide fees – just make sure that you are well prepared and aware of potential hazards before you set off.
Whether you choose to take a bus, or hitch a ride on the back of a motorbike, both are normally cheaper than taking the train leaving you with a little spare cash in hand to spend on the fresh food served from the casual restaurants set up in many of the Vietnamese markets. How about learning to make some Vietnamese food instead?
It's often useful to know a little Vietnamese before attempting to haggle prices at food stands or for taxi fares (if you're unsure of what apps to download before you start your backpacking adventure, check out our pick of awesome free travel apps to ensure you're fully prepped to go!)
---
7. Romania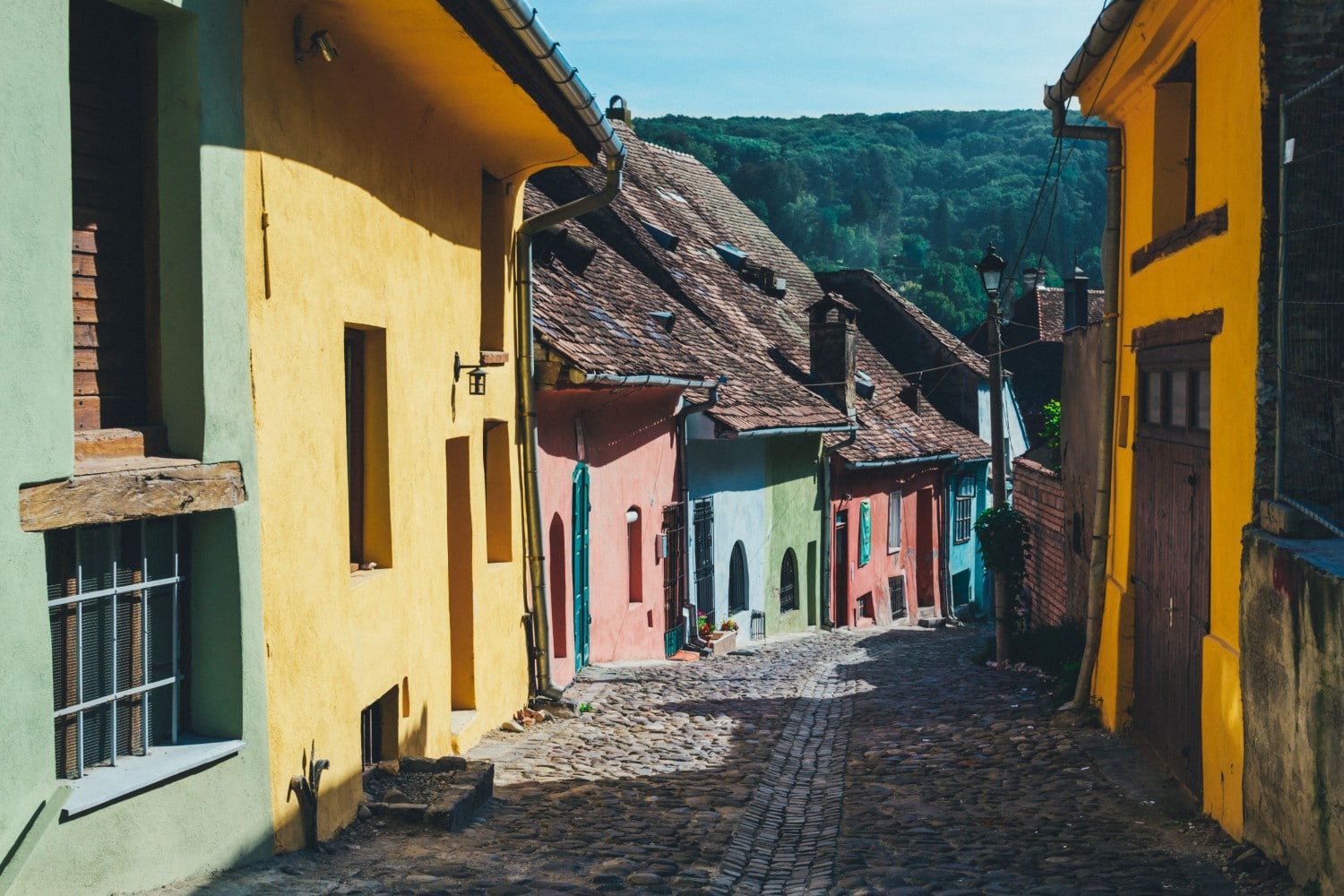 The birthplace of the Romanichal Gypsies, Romania is the stretch of mountain speckled country land rich in history, religion, and culture – the things that make for amazing backpacking trips. Hostel rooms are cheap (with your average, dorm style room pricing at around $5.50) and a meal out is even cheaper (most beginning at around $3.50.)
Touring the old towns and crumbling churches of sunny Romania is free, so this destination is ideal for curious backpackers who are happy to create their own itineraries.
Bucharest might be a bustling capital, but there's plenty of opportunity to wander the city's cobbled streets. Explore the tucked away corners and blackened alleyways in search of quiet gardens attached to restaurants and bars away from the hustle. Farmers markets are a great way to save on fresh fruit and groceries; although shop bought products in Romania are definitely not over the budget.
---
8. Morocco
Hiking in the Atlas Mountains, treks across the Rif Mountains of Chefchaouen, camel rides along the Sahara Desert, and trips weaving through patchwork market stalls in Marrakech are all relatively cheap ideas for how to enjoy your backpacking break in Morocco. We also love Essaouira, where you can get the freshest seafood, learn to surf and work on your yoga poses at a fraction of the cost of European destinations.
Bus journeys are the cheapest means of travel in Morocco costing from on average $5 upwards. Much like many of the other cheap backpacking destinations listed above it's best to eat like a local in Morocco, this way you can snack on Hariri dished out from street stalls requiring no more than a few dollars (and freshly squeezed juice costs only a few cents!). Hostel prices can come as low as $5 making Morocco another affordable option for your vacation.
---
9. Bulgaria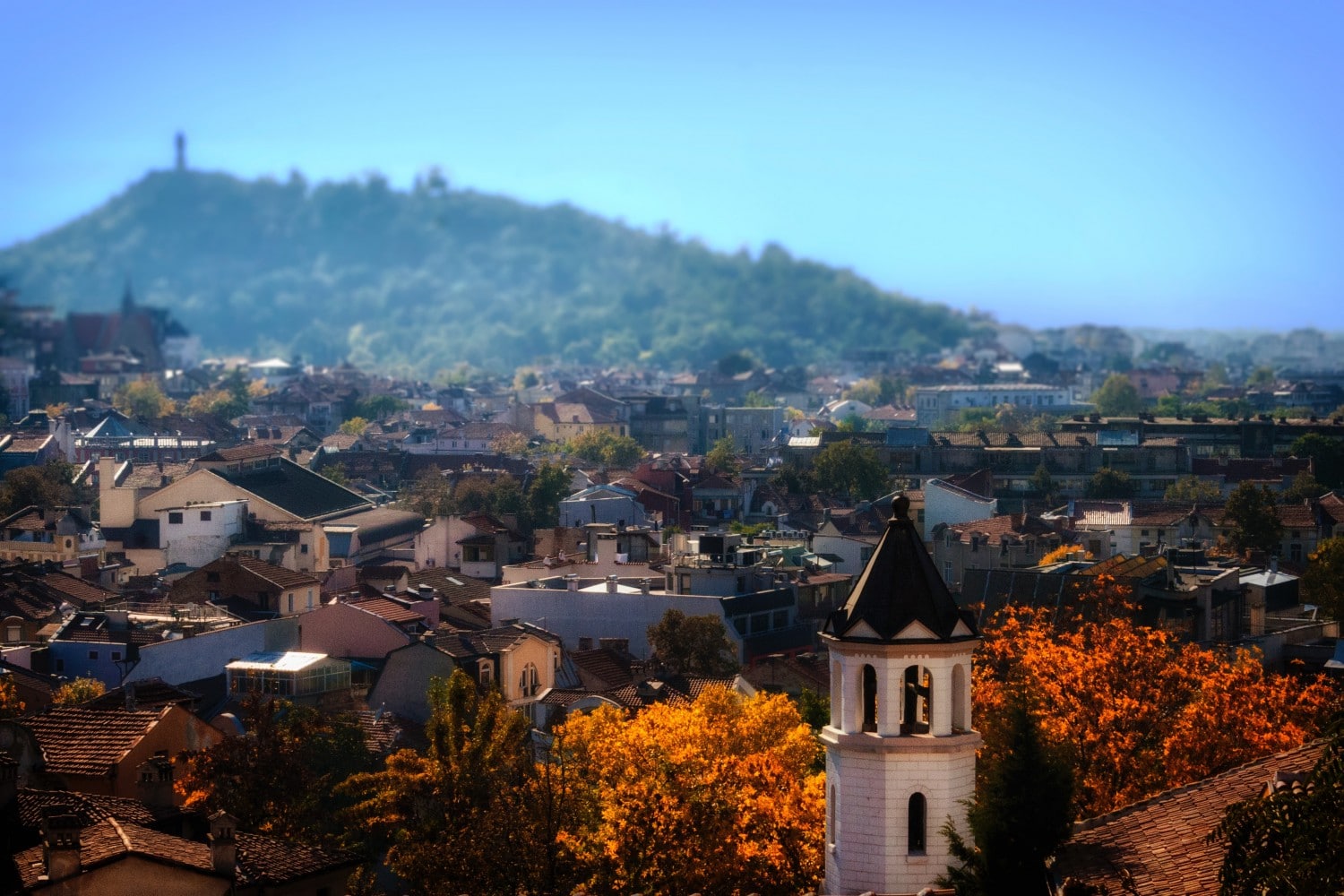 With hostel rooms for £6, budget meals costing just a few pounds, and local beer sold as cheap as 80p Bulgaria is a great choice for backpacking trips that are big on experience and low on cost.
Wild landscapes, trailing rivers, steep mountains and all. There are a lot of free walking tours around Sophia, the capital. Trips to old ruins, churches, and museums cost only a few pounds for entry. It's cheapest to travel by foot around the city (obviously) although buses are also very affordable.
---
10. Mexico  
Mexico is the final stop on our tour of the top 10 cheap backpacking destinations. With an abundance of affordable hostels, amazing street food and cheap drinks, Mexico is a trip as cheap as tacos!
Mexico City is pretty affordable, just make sure that you stay away from the high-end options which can get very expensive. While you should spend some time (and money) visiting destinations such as Chichen Itza, if you stick to the coastlines there are plenty of picture-perfect beaches for you to enjoy.
So there we are. 10 cheap backpacking trips to inspire your next getaway. There's nothing like experiencing the raw adventure of backpacking through the temples of Thailand, jungles of Colombia, and the plains of the Sahara in Morocco. Go on…we think you'll like it.
GET THE DISCOVERIES OF MAGAZINE
Get your free copy of The Discoveries Of's digital magazine. Unmissable travel destinations and inspiration to fuel your wanderlust. Straight to your inbox.