Airbnb announced the launch of Trips, the biggest development of the company since its formation eight years ago.
Airbnb Trips is a large-scale app that aims to offer a one-stop-shop for travellers heading to a destination. Initially, it will comprise of Homes, Experiences and Places, with Flights and Services to be added in the future.
Airbnb Trips seeks to change the way that people travel. The aim? Making it easier for travellers to have local experiences and to explore their destinations without having to do vast amounts of research. Homes, (or Airbnb as we currently know it), will only cover a portion of the experience offered by Trips.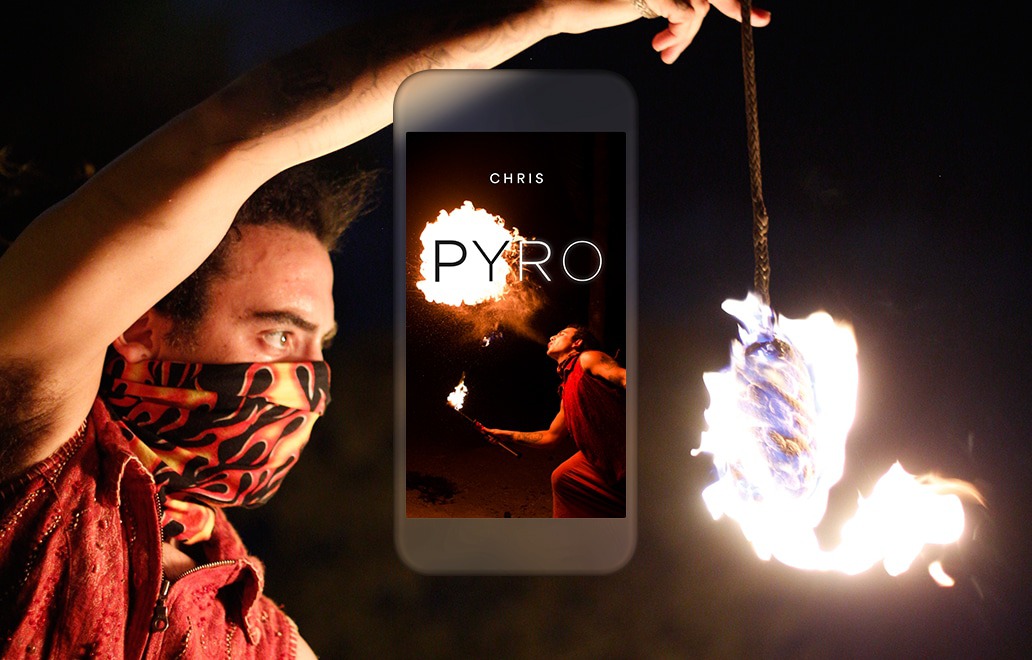 "Until now, Airbnb has been about homes," said Brian Chesky, Airbnb CEO. "Today, Airbnb is launching Trips, bringing together where you stay, what you do, and the people you meet all in one place. We want to make travel magical again by putting people back at the heart of every trip."
Chesky argues that with the wealth of information available, travellers need to become research gurus in order to plan their trip. Trips will lessen that burden – bringing bookable homes, experiences and places into one multi-functional app.
Experiences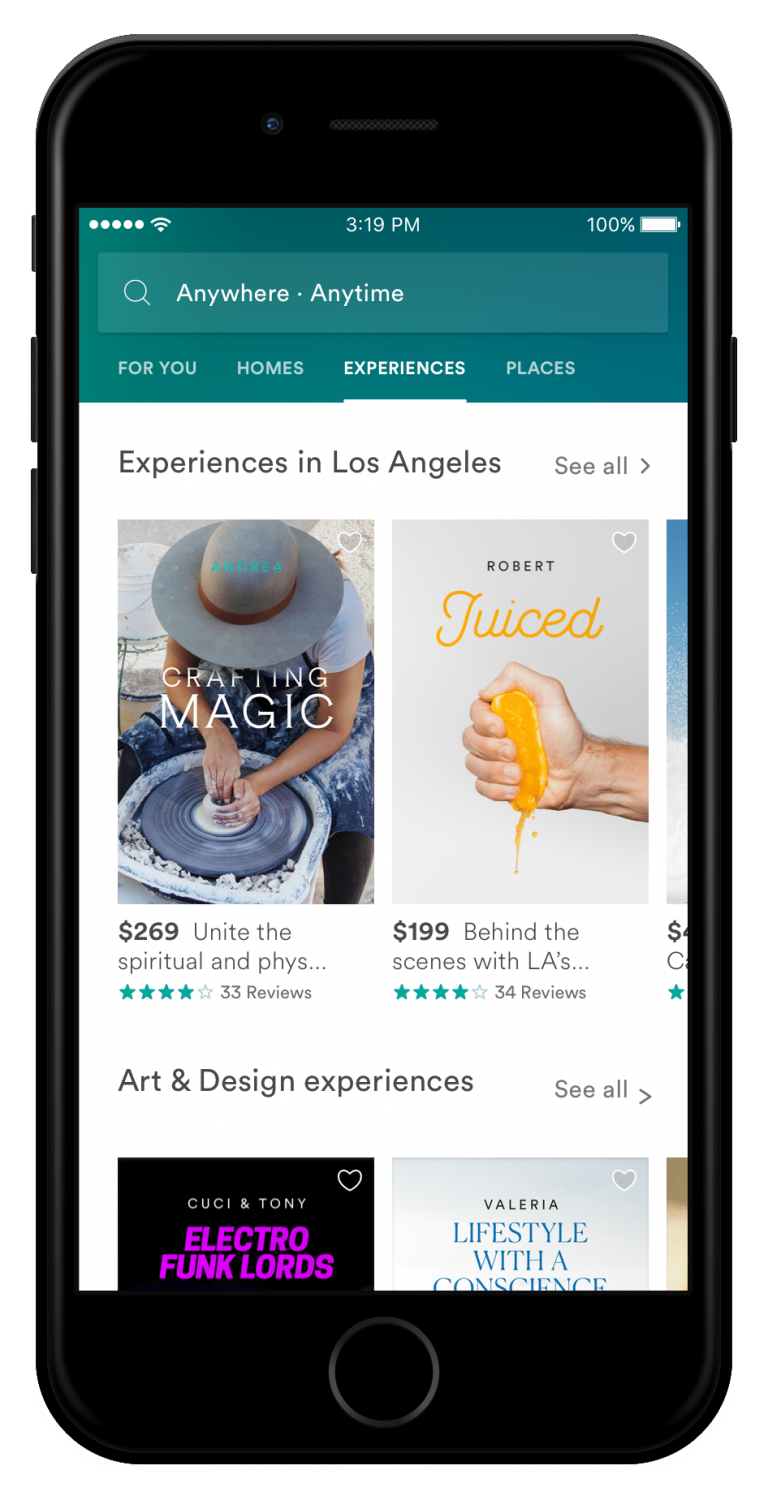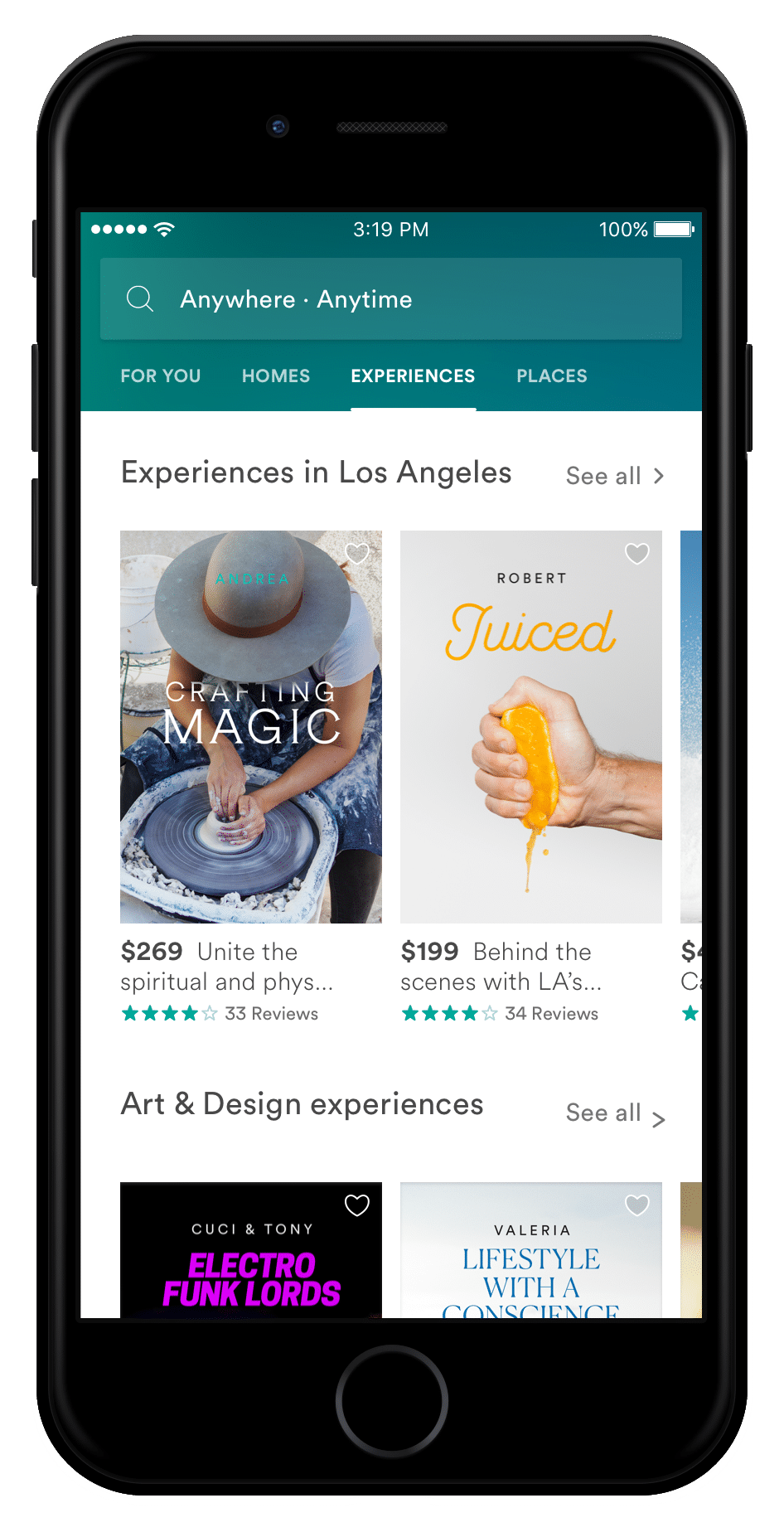 Experiences offers travellers the chance to immerse themselves in the local community. Local people offer the chance to experience a different side of each destination.
Chesky demonstrated one of the experiences on offer: Shooting Stars with astrophotographer Martin in Los Angeles. For $199, Martin offers a three day experience where he teaches trippers the basics of astrophotography. He also takes them on a shoot and then teaches them to develop the photos to take home with them.
It's an interesting take on travel. Chesky pointed out that the things that most people do when they travel are disconnected from the experiences of the people that live there. Experiences aims to bring the two together.
At launch, Trips has 500 experiences in 12 international cities. A number that is expected to increase significantly.
Places
Places also focuses on narrowing the divide between tourists and locals. How? By offering in-depth travel guides and recommendations from local neighbourhood insiders and cultural experts. Airbnb have partnered with Detour, who produce audio-guides, to release a series of insightful audiobooks on a series of neighbourhoods and cities.
Places has the potential to offer a useful alternative to the standard guidebooks on which so many rely. The platform goes one step further – trippers will also shortly be able to book restaurants through the app.
Homes
Homes is Airbnb as we have known it until now. While Chesky was at pains to stress that Homes is here to stay, they envisage some interesting add-ons such as the ability to book car rentals and grocery packages at the same time as booking accommodation.
Where Next for Airbnb and Trips?
Airbnb Trips doesn't come as a huge surprise to anyone who has been watching the large-scale growth Airbnb has been pursuing over the last few years.
The platform now hosts 3 million homes and has been acquiring knowledge and expertise through a chain of acquisitions of smaller travel startups. These acquisitions include Trip4real, Changecoin, Localmind, Vamo and Lapka. Some of these, such as Trip4real, offered experience-based tours that sound very much like Airbnb's Experiences.
Airbnb's focus is clearly on bringing several kinds of function under one multi-purpose umbrella. It's a big move for a company that has largely been focused on one area until now. The concept of people-powered travel is one that is gaining more prominence and offers a large scope for success.
In his talk, Chesky pointed to the blank spaces in the Trips logo as potential for further development and expansion of the concept over time. For now, rolling out the concept of people-powered travel is certain enough to keep their hands full.
Want to know more? Watch the video.